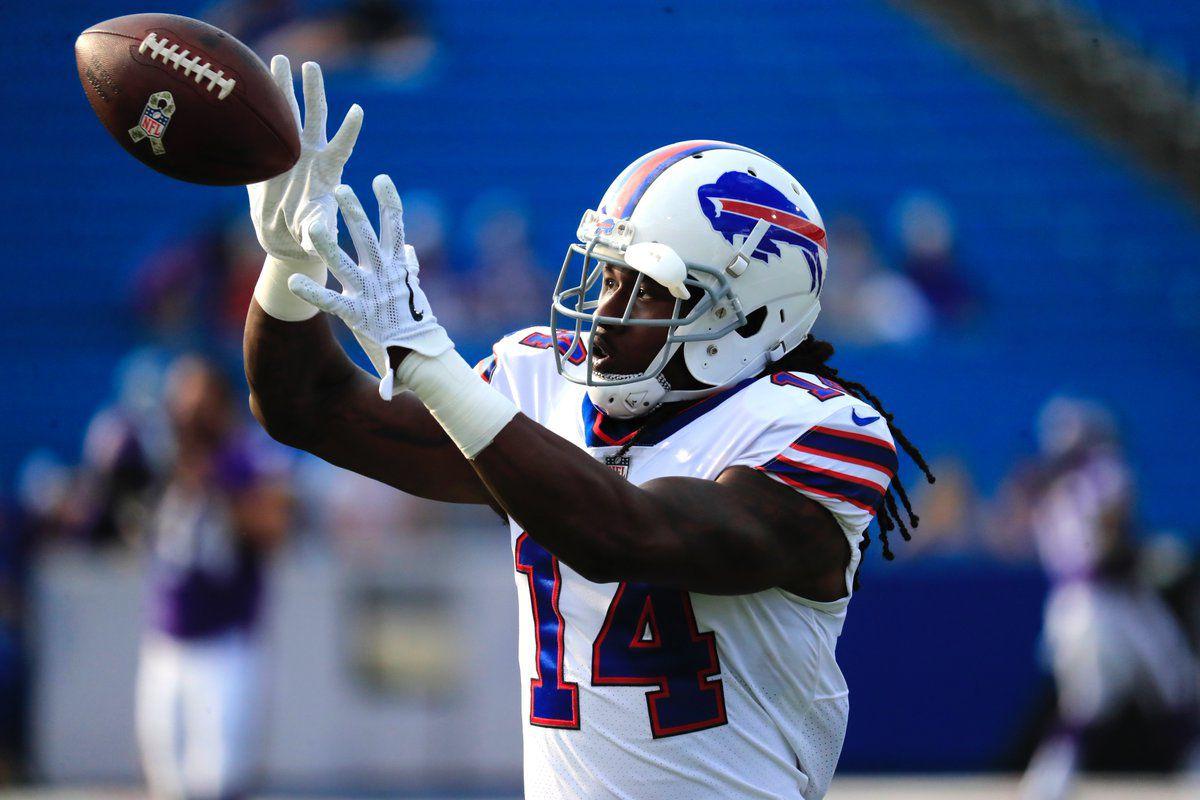 PITTSFORD -- Here are my three thoughts on the Buffalo Bills in the aftermath of last Friday's blockbuster trades:
1. The organization's investment in Sammy Watkins, alone, was enough to make shipping him to the Los Angeles Rams the unlikeliest of moves. You don't give up first- and fourth-round picks to move up in the draft to grab a player and then send said player out the door only three years later. Never mind that the investor, former General Manager Doug Whaley, is gone. An investment like that arguably commits the investor's successors, new GM Brandon Beane and coach Sean McDermott, to see it through to the conclusion of the original contract.
Beane and McDermott had the guts to ignore that logic and take on a whole lot of pressure -- even more than what already comes with the massive burden of finding a solution to 17 years of futility.
An official game has yet to be played, and the Bills' fan base finds itself trying to determine whether the new guys in charge are incredibly brilliant or just plain nuts.
For now, I'll go with bold. I'll go with brash.
I'll go with two men who firmly believe so deeply in the model of assembling a team they're looking to put together, they'll stop at almost nothing to make it happen. It's hardly going on a limb to say that other big-name players they have inherited -- especially those with bloated, cap-unfriendly contracts -- are not long for this team.
2. The six draft picks the Bills have in the first three rounds next year is the salve quickly applied to the emotional wounds of saying good-bye to the most talented receiver to wear a Bills uniform in a long time (when healthy, that is) and top cornerback Ronald Darby, who now plays for the Philadelphia Eagles. However, there's a giant other shoe that has yet to fall: what the Bills do with those picks.
Beane and McDermott need to turn at least four of those choices into high-impact players. And one of them needs to be a quarterback.
Unrealistic expectations? Perhaps, but that's precisely the amount of heat those two put on themselves Friday.
And they know it. Talk with them. Look them in the eye. The magnitude of what they've done is absolutely palpable.
3. Something Jim Kelly said to me after Sunday's practice has stuck in the back of my head. The Hall-of-Famer compared Tyrod Taylor's loss of Watkins to Kelly's losing Andre Reed. His point was that Watkins and Reed are/were No. 1 receivers.
I would imagine that observation would stick in the back of Taylor's head as well.
He already faced a pretty significant challenge trying to convince Beane and McDermott to keep him around after this season. Taylor was forced to accept a $10-million pay cut just to stick around. How well he was going to perform while adjusting to a new offense and working with a receiving corps that was being remade even before Watkins' departure was debatable. Now, Taylor is going to be working with a collection of slot-type pass-catchers in Anquan Boldin, Zay Jones, and now the newest addition, Jordan Matthews.
It isn't an exaggeration to suggest that the offense, and especially Taylor, could go south in a hurry. Rookie Nathan Peterman was working with the second-team offense Sunday, seemingly moving ahead of T.J. Yates on the depth chart. McDermott could have shut down even the slightest speculation that Peterman could start taking first-team reps, but he didn't.
So the natural question becomes, will Taylor be the next to go as the clean-up continues?
Be the first to know
Get local news delivered to your inbox!