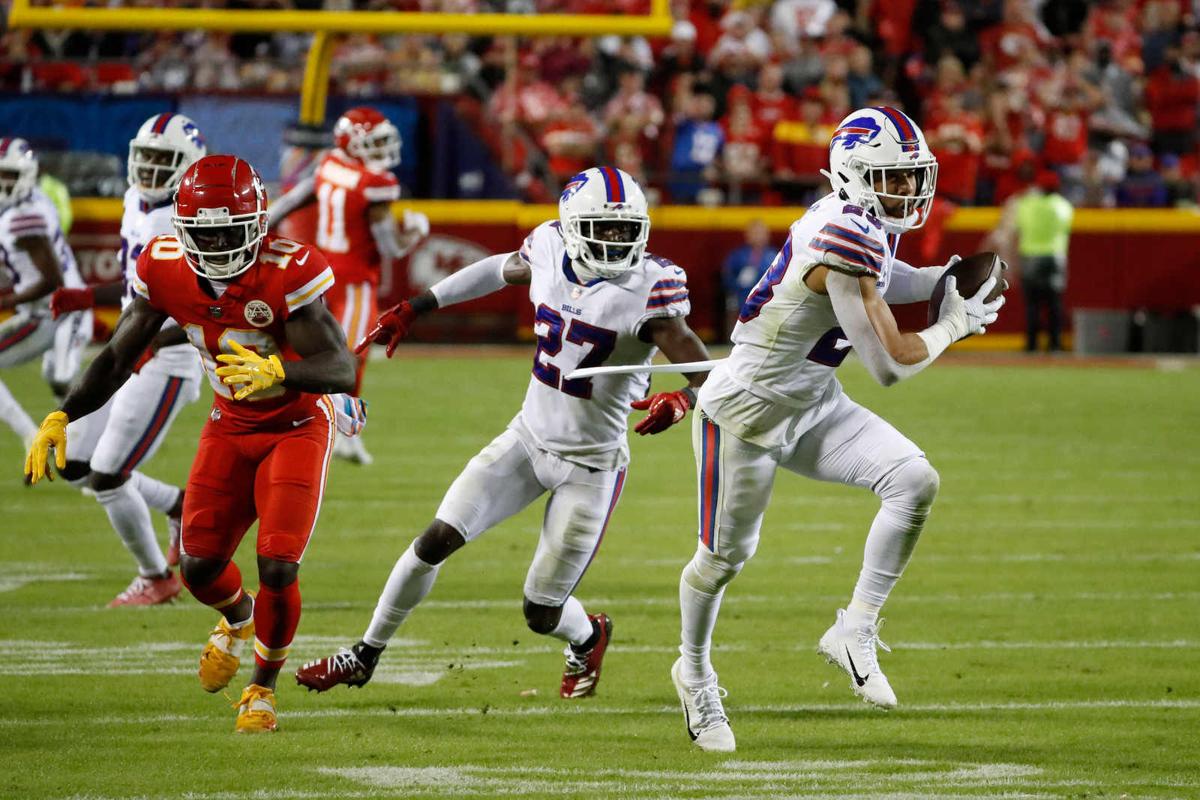 KANSAS CITY – One by one, Buffalo Bills players filed into the cramped visitors' press conference room inside Arrowhead Stadium late Sunday night and said some variation of the same thing.
The Bills improved to 4-1 and avenged their loss in last season's AFC championship game with a 38-20 drubbing of the Kansas City Chiefs on Sun…
Yes, laying a 38-20 smackdown on the host Kansas City Chiefs felt good, the line went, but making anything more of it than what it was would be a mistake.
One game at a time has been the team's approach, and that's going to continue – even if getting past the Chiefs will take on greater significance to outside observers.
"It's the right approach," coach Sean McDermott said. "It's another step for us as a football team and as an organization. Humility goes a long way. You get humbled awfully quick in this league if you don't embrace that mindset week to week. I'm really proud of the guys for that. And that starts with the leadership in that locker room."
At the top of that list is quarterback Josh Allen. After carving up the Chiefs for 316 passing yards and four total touchdowns, Allen didn't want to make too much of his team's performance.
"I think that's why you play the game. It's a week-by-week league," he said. "You're either on top of the world or you need everybody fired and to change everything up. We just wanted to come out here and execute a game plan. Our coaching staff did a great job, offense and defense, putting together a game plan. It was our job to come out here and execute it. Again, it's one game and we're not going to try to make this a bigger deal than what it needs to be. If we lost this game, we wouldn't have made it a bigger deal than it needed to be. There's a whole lot of football left in this season, and we've got to continue to stack wins."
Allen and his teammates can try to downplay what happened Sunday night into Monday morning, but there is no denying it felt like the team cleared a major hurdle – no pun intended, after the quarterback's flying third-down conversion in the fourth quarter – by getting past the Chiefs. This is a Kansas City team, after all, that sent the Bills home in the AFC championship game last year, ending the Bills' Super Bowl dream. The Chiefs also beat the Bills during the 2020 regular season, winning each matchup decisively. Until they proved they could do it, there were going to be questions about the Bills' ability to hang with Kansas City.
They did much more than that on the national stage – they dominated. The Bills have scored at least 35 consecutive points in four consecutive games; the only other similar streak in franchise history was in 2004. They also held the Chiefs to one of their lowest regular-season point totals in the last four seasons. The Bills are outscoring opponents by 108 points through five games, only the fifth team since 2000 with a point differential of more than 100 through the first five games.
The win pushes the 4-1 Bills two games ahead of the 2-3 Chiefs, but also gives them the all-important head-to-head tiebreaker, which could be meaningful come postseason seeding time. No, it's not too early to start having that conversation.
"I've been in the league a long time and I understand that type of stuff, head to head, late in the season is huge," safety Micah Hyde said, "but it's Week 5. We're not throwing all our marbles into this game. We understand that it's a good road win for us. Any win is a huge win and we're thankful that we got that today."
The Bills are tied with the Los Angeles Chargers for the best record in the AFC. They can be joined by Baltimore if the Ravens beat Indianapolis on Monday Night Football. While they might not vocalize it, the No. 1 seed in the conference and home-field advantage throughout the postseason has to be the goal now for the Bills, especially after having to travel to Kansas City for last season's conference championship. That's potentially massive in the franchise's quest to bring a long-awaited Super Bowl championship to Western New York.
"It feels good, but it ain't nothing different, honestly, because what is this, like, Week 5? We still got a whole two and a half months of football left," left tackle Dion Dawkins said. "This win don't mean nothing. We could win this one and lose all the rest and it don't mean nothing else to us."
That is true, but good luck finding anyone who believes that could happen. The Bills solidified their status as Super Bowl contenders on the national stage against the Chiefs. To borrow a line from Drake, point the biggest skeptic out, the Bills turned them into believers.
"I think, as it is your guys' job, this is going to be made a bigger deal than what it is," Allen told reporters. "We are in Week 5. Last time I checked, four wins doesn't get you into the playoffs. We came into a hostile environment, played a really good team, ended up with a win and that's our goal each and every week. To come out here and to be resilient through the lightning delays and a couple plays here and there, I'm proud of our team for how we handled the situation.
"Away games are never easy, no matter who you're playing. Each week is a different situation, a different matchup. You've got to go out there and execute a game plan and that's what we did today. That's what we'll have to continue to do."
Photos: Bills dominate Chiefs in AFC grudge match
The Hurdle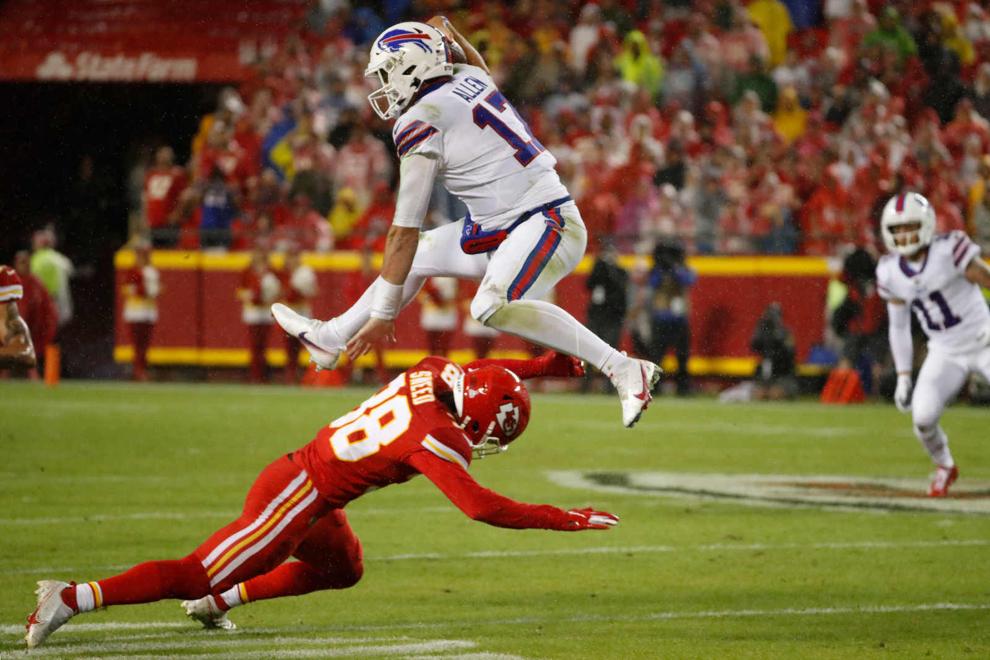 Game killer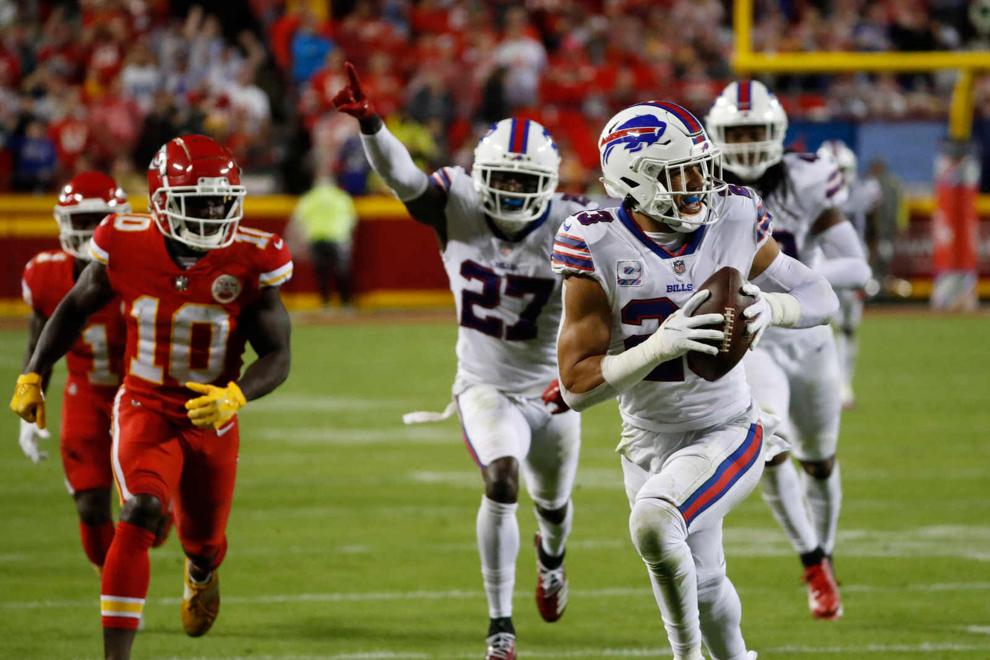 Pretty pass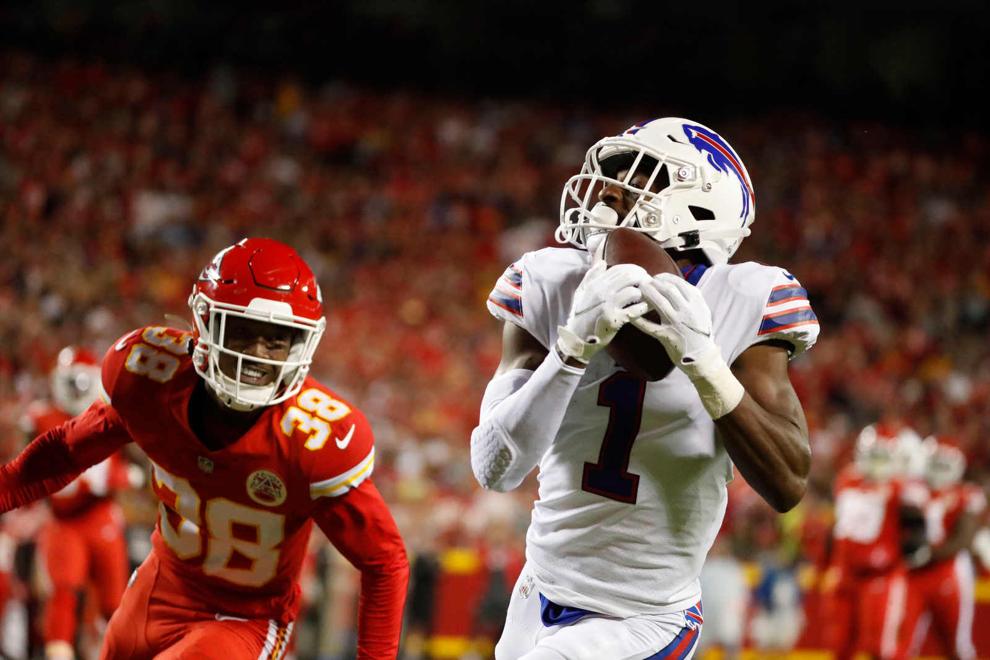 Familiar sight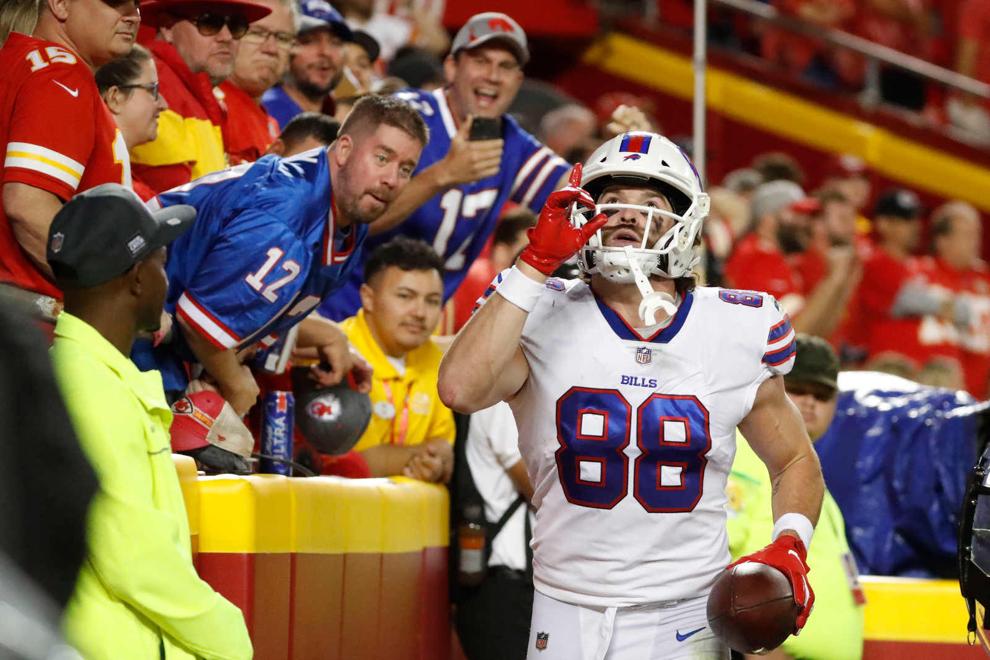 Connection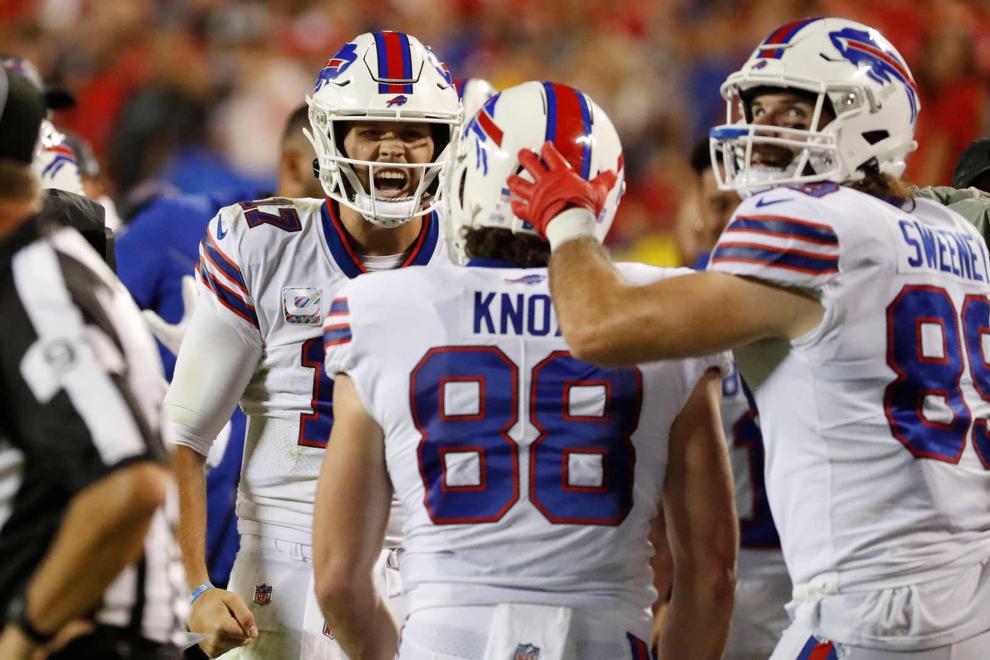 On the run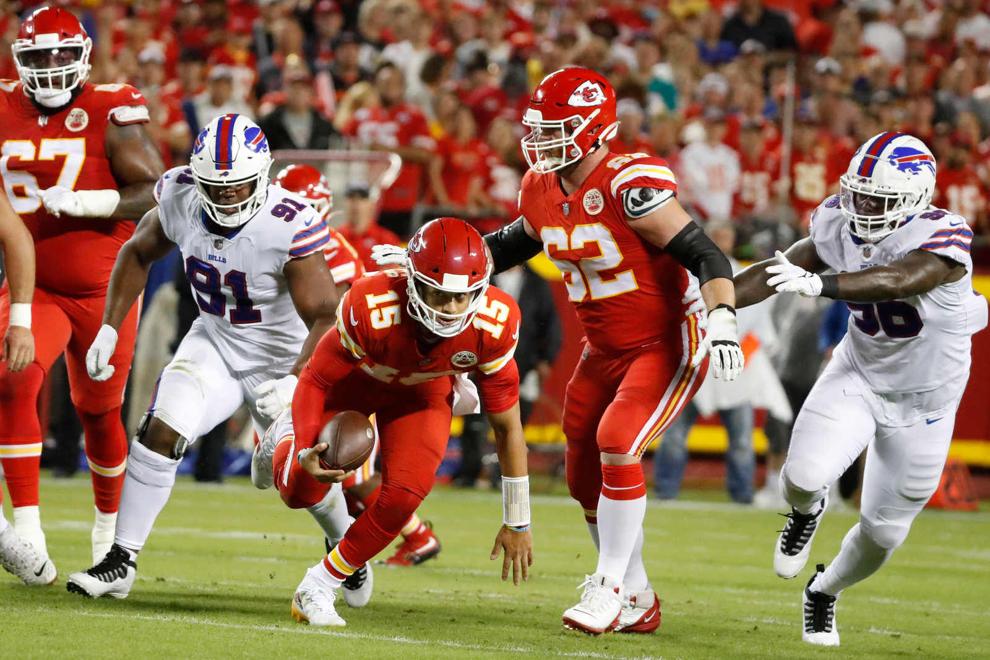 Turnover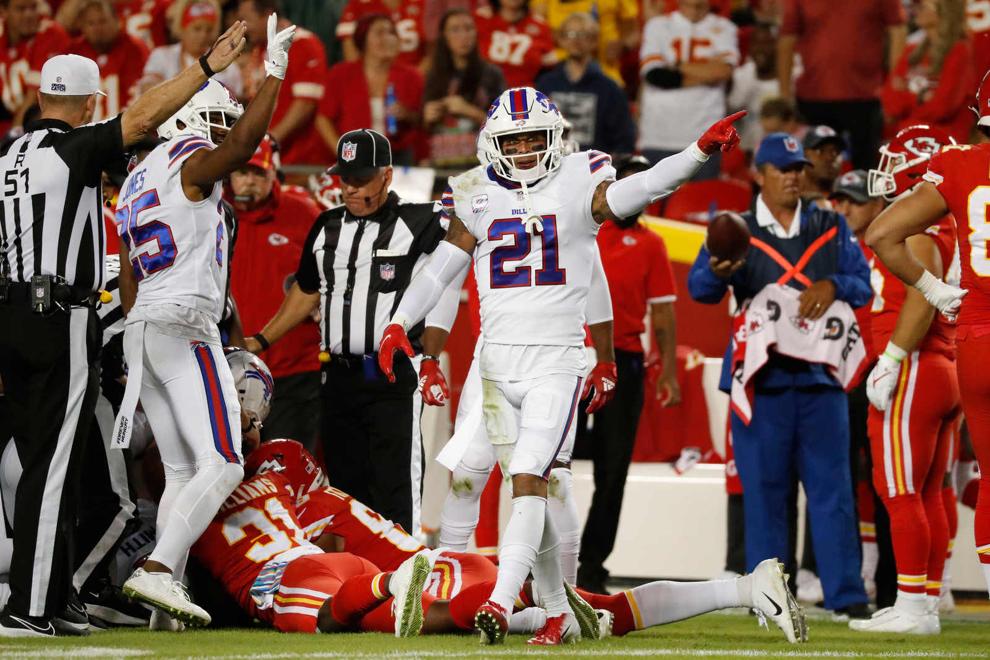 Allen does it alone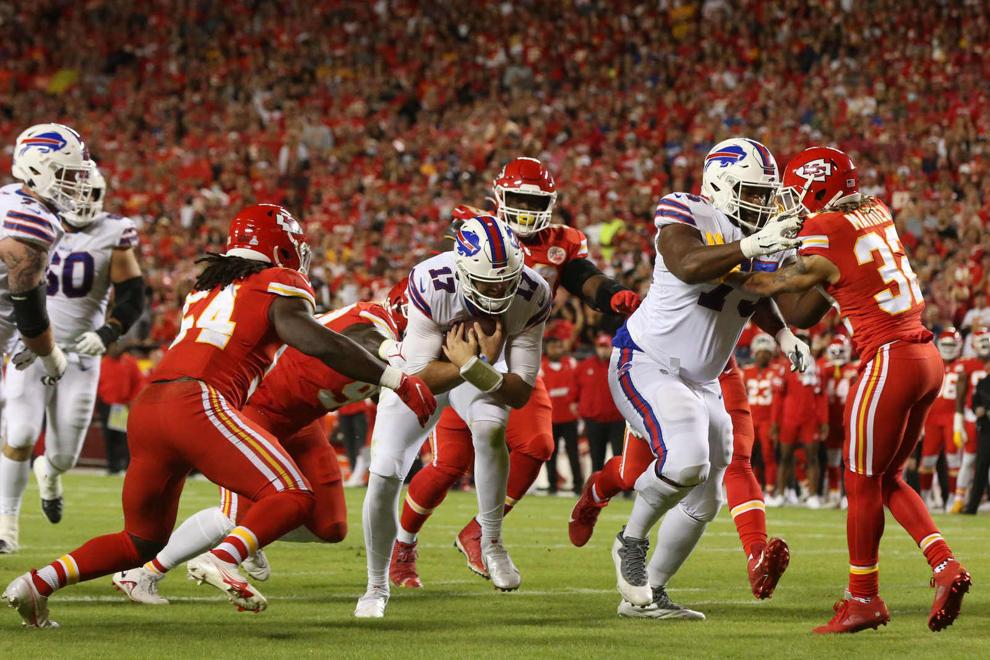 Rushing yards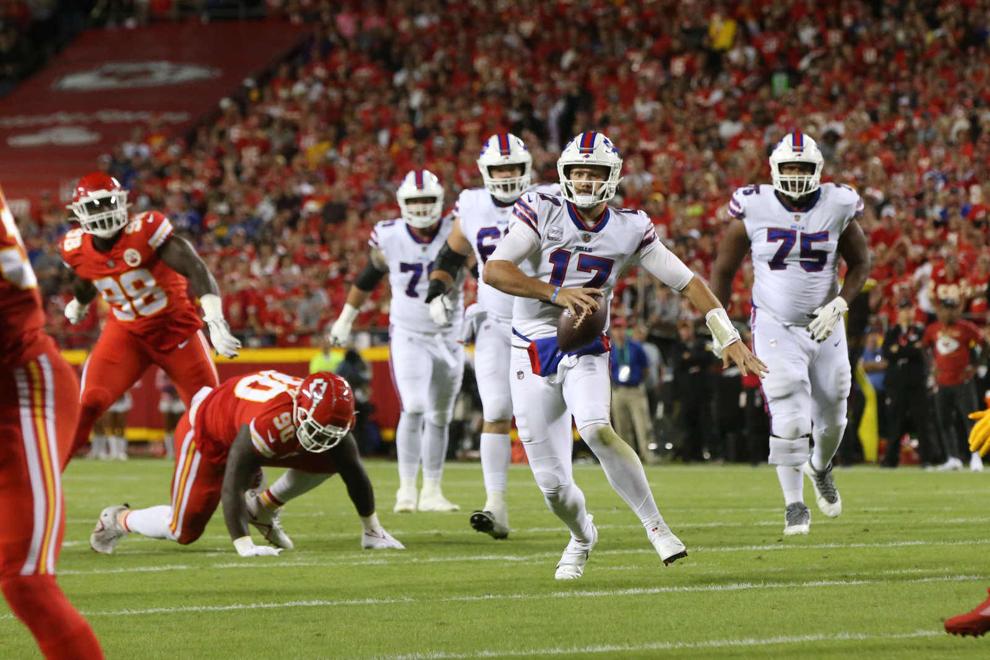 Stopping the run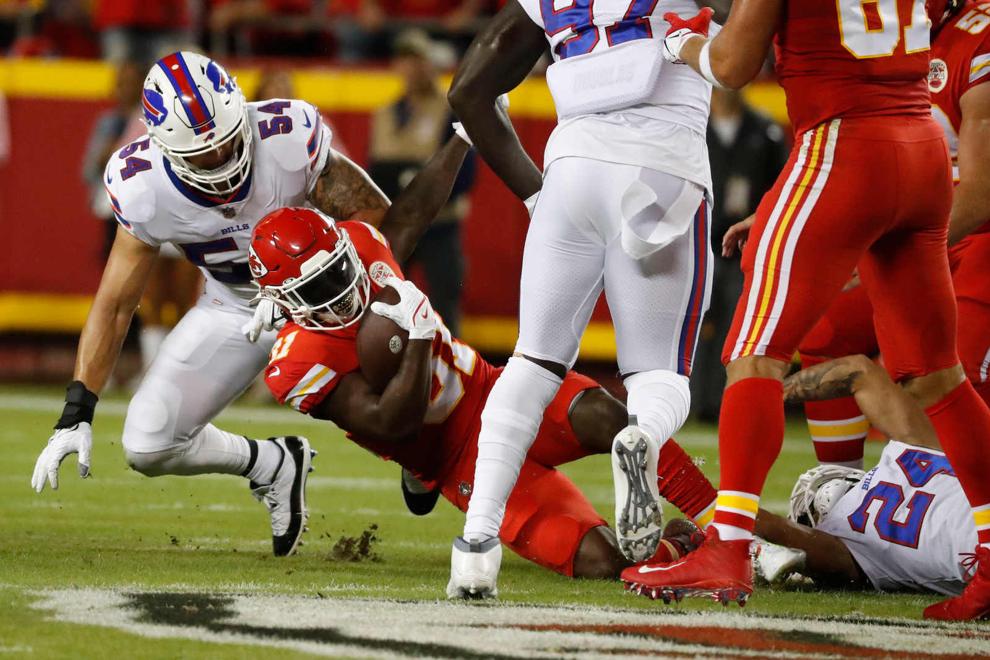 Hill gets away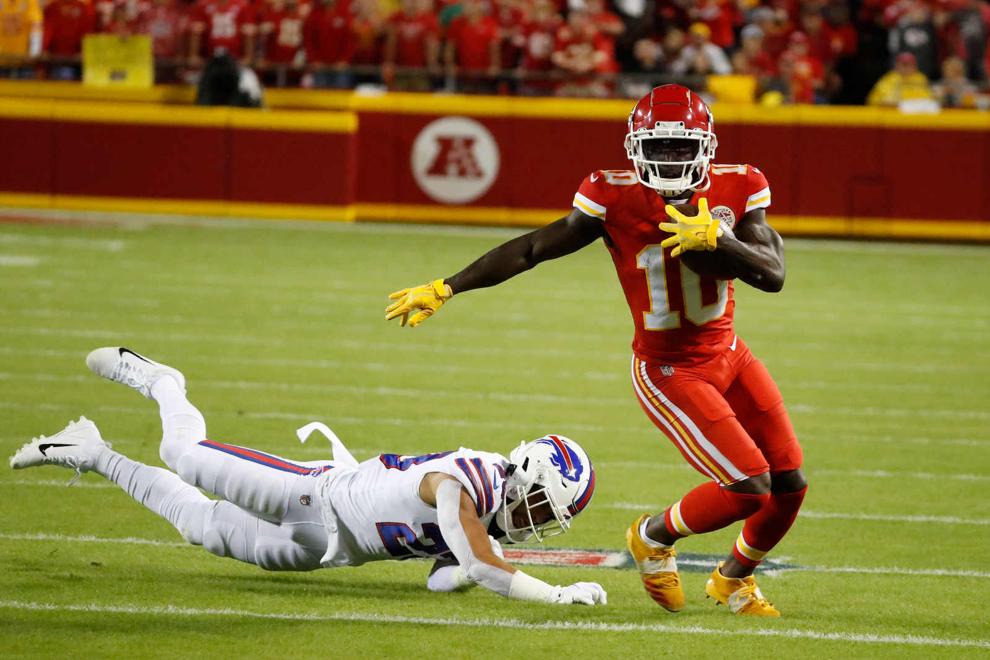 Allen finds 32 more rushing yards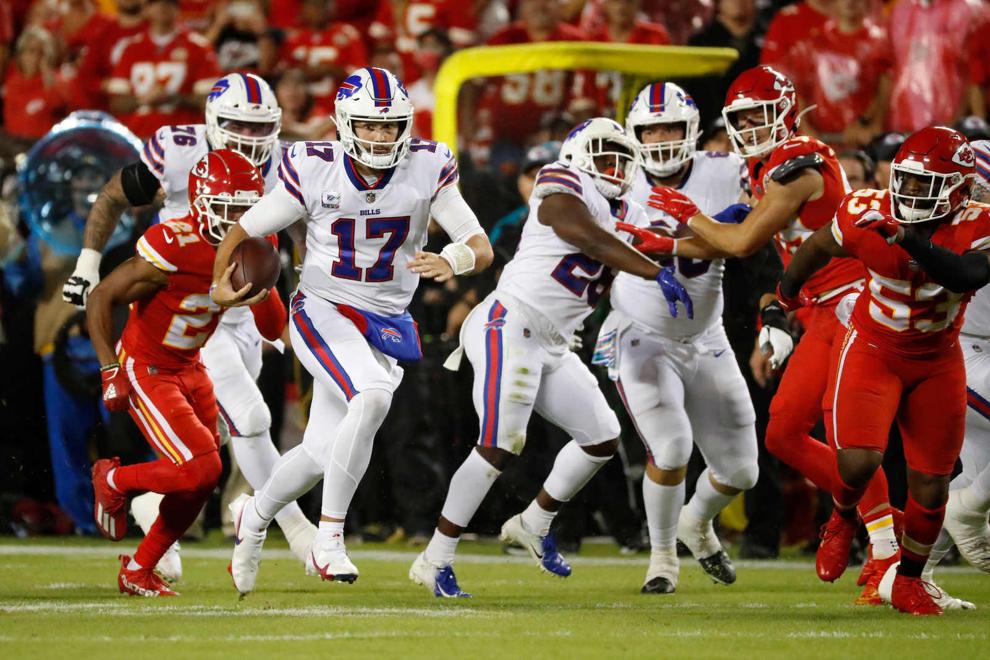 Allen by air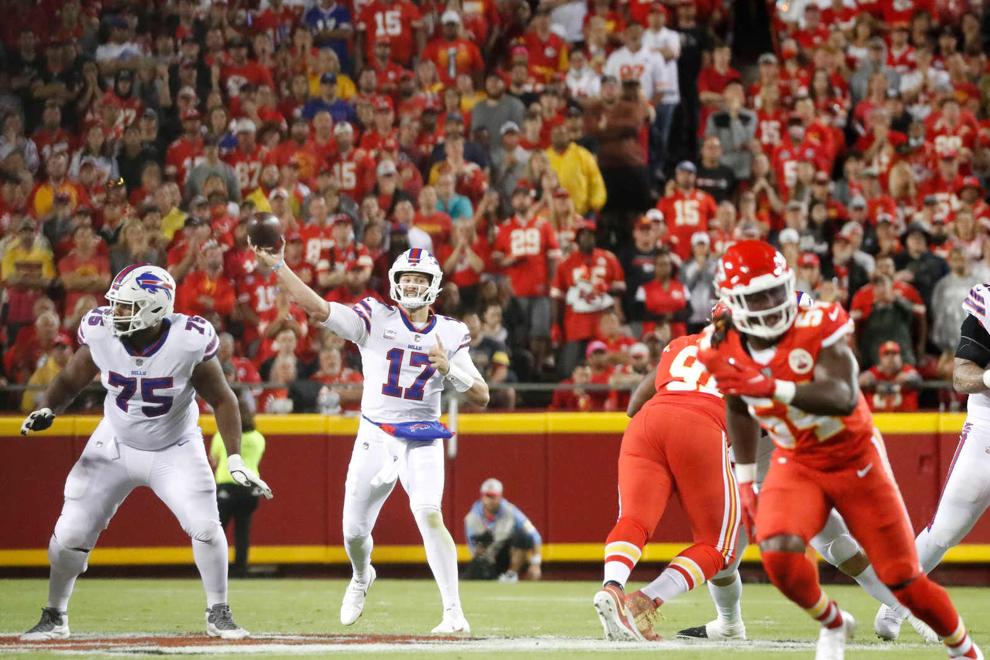 On the board with three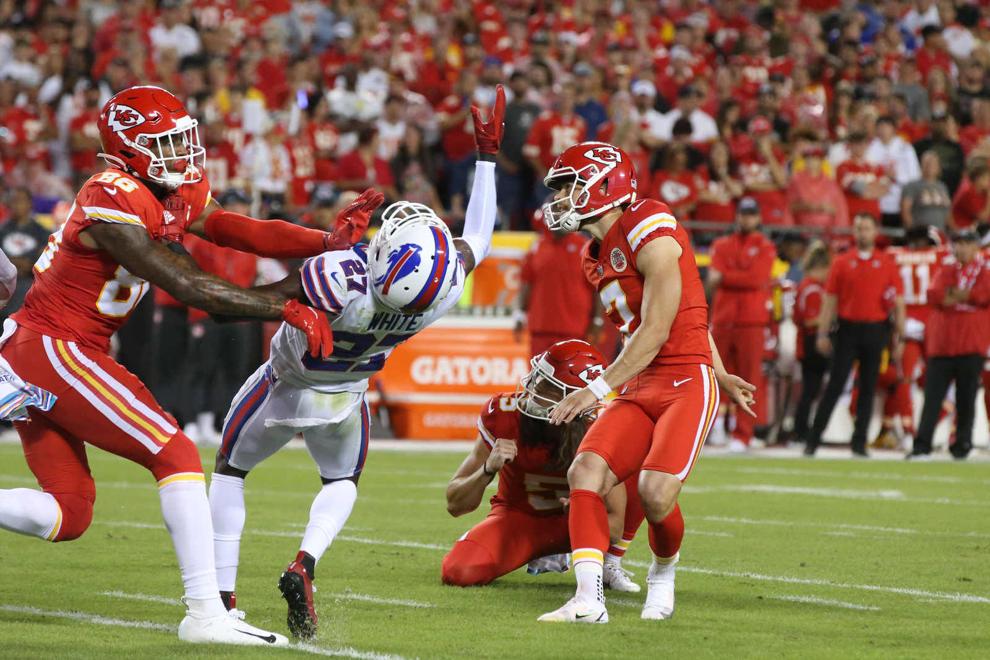 Allen charges in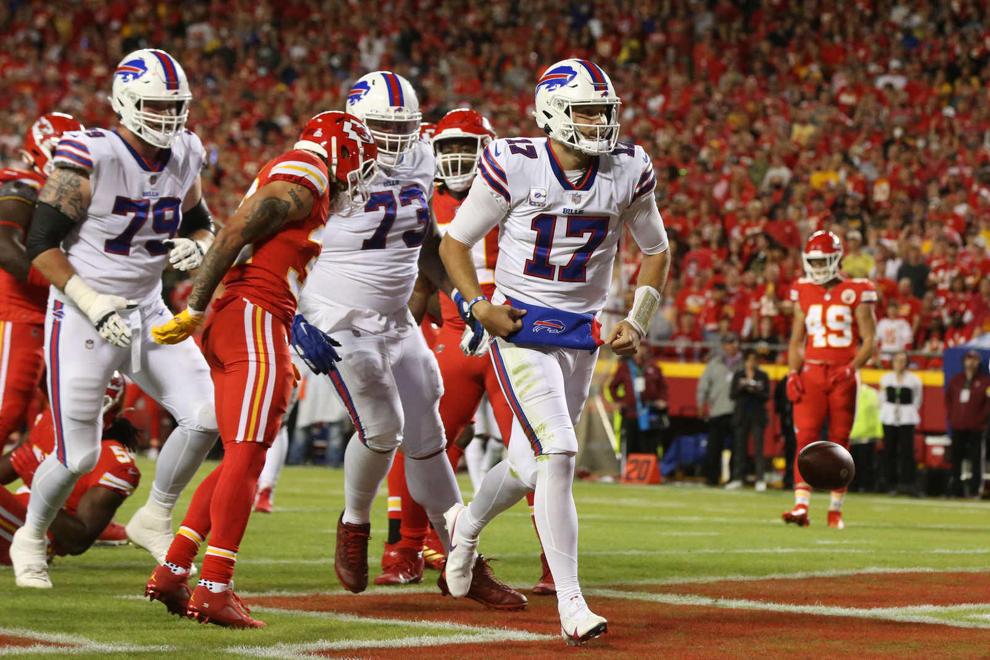 Deadly weapon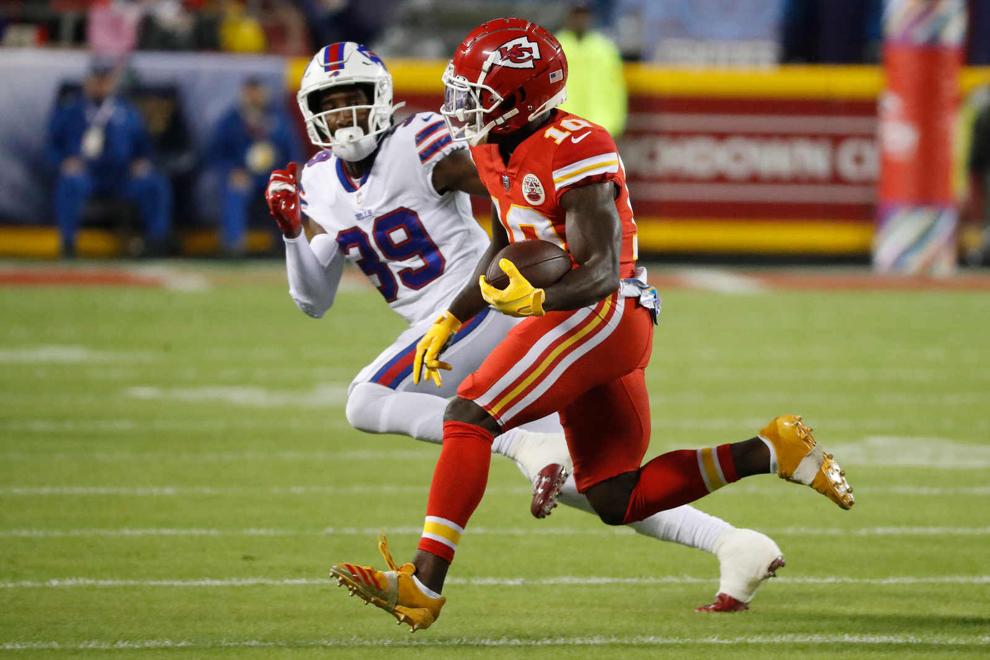 Klein catches Mahomes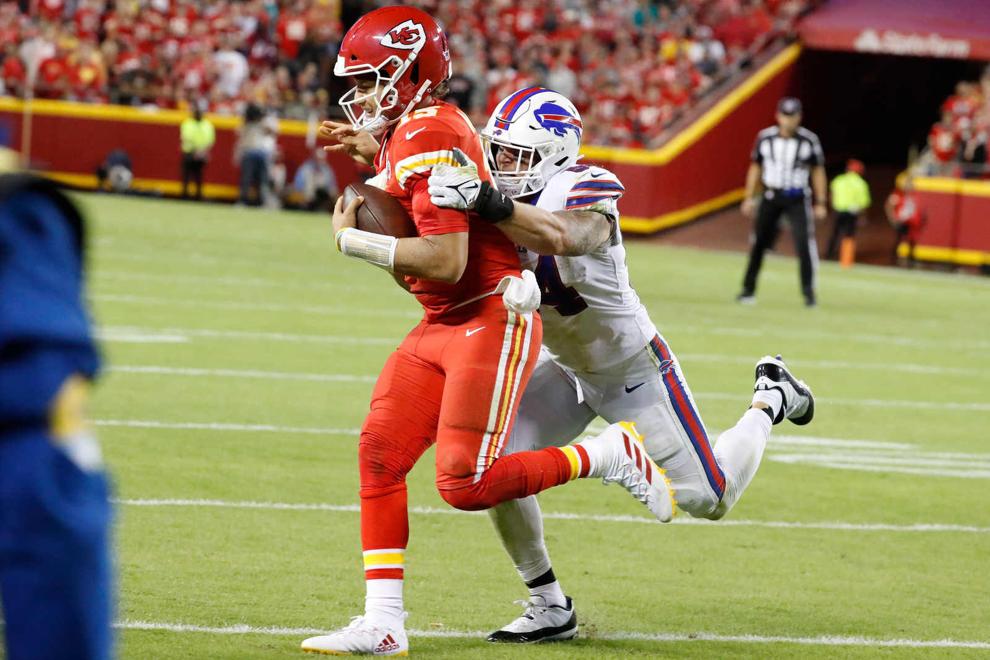 Out of bounds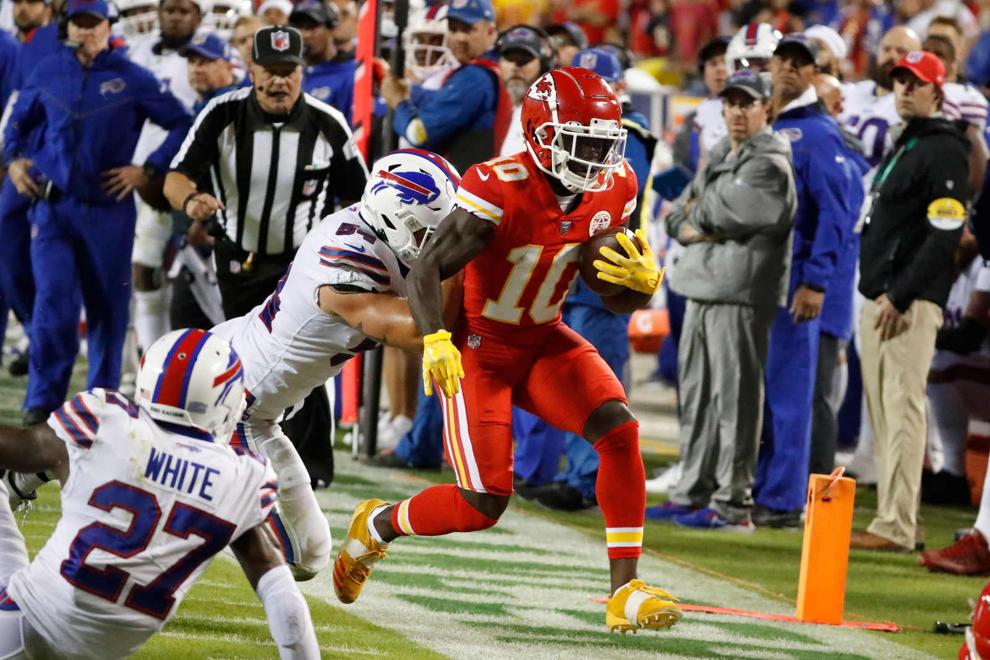 Over the top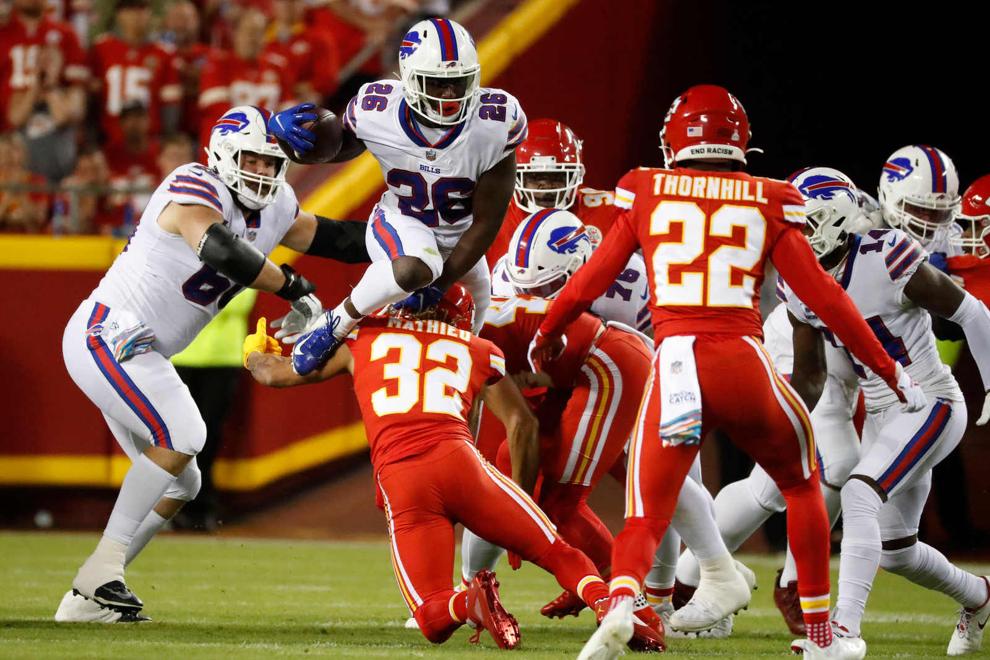 Turning the corner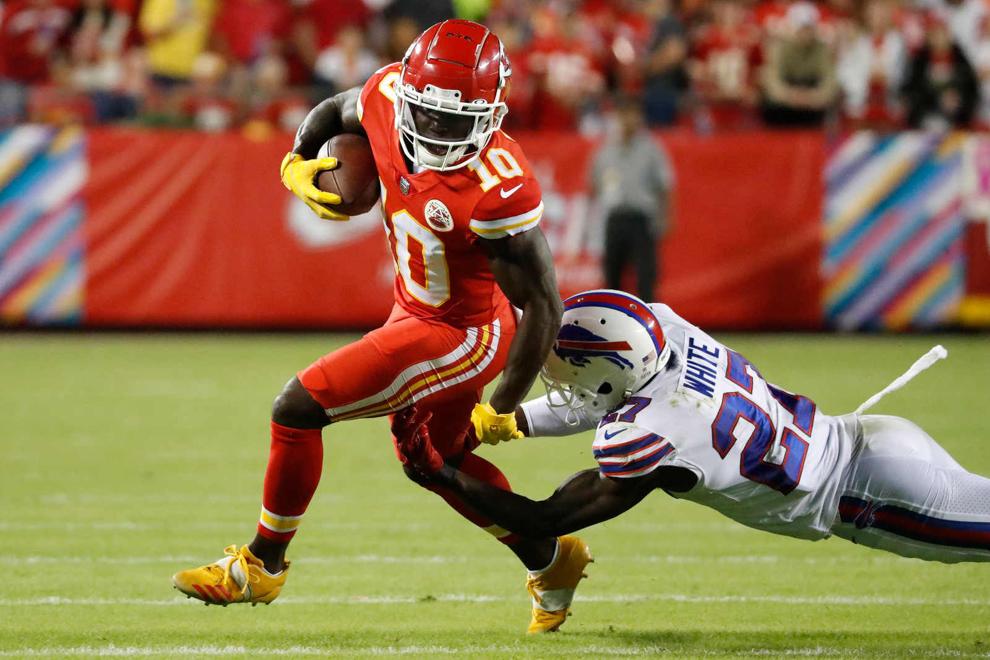 Mahomes from the pocket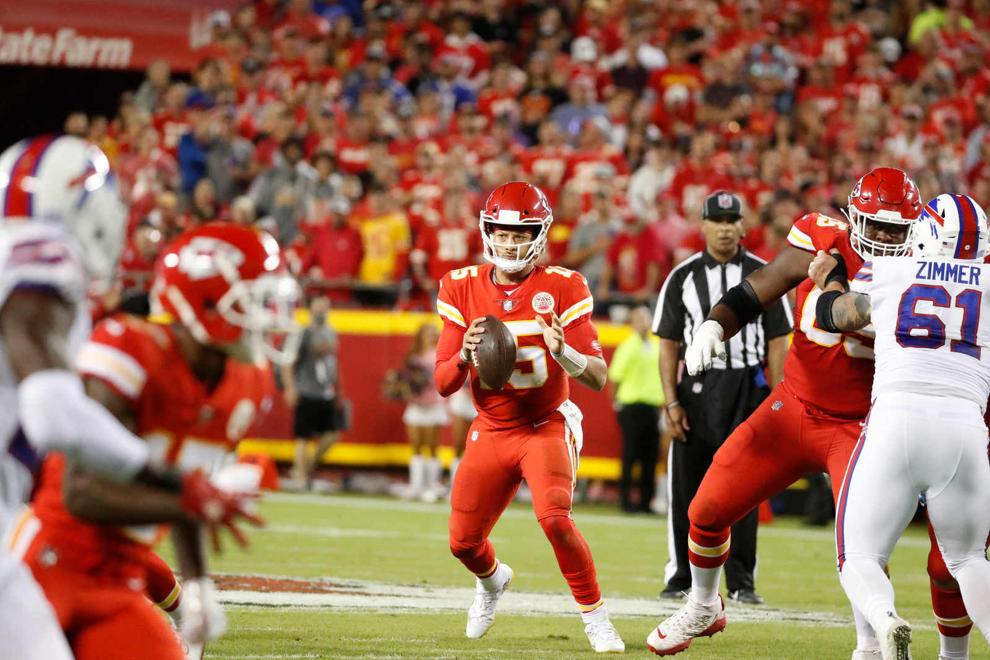 Poyer makes the stop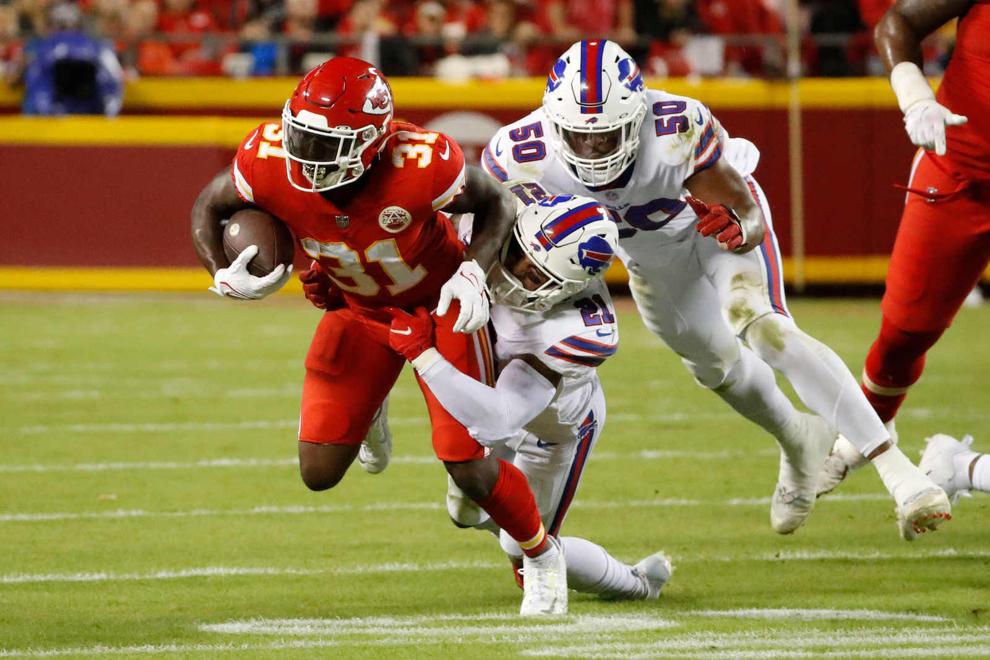 On target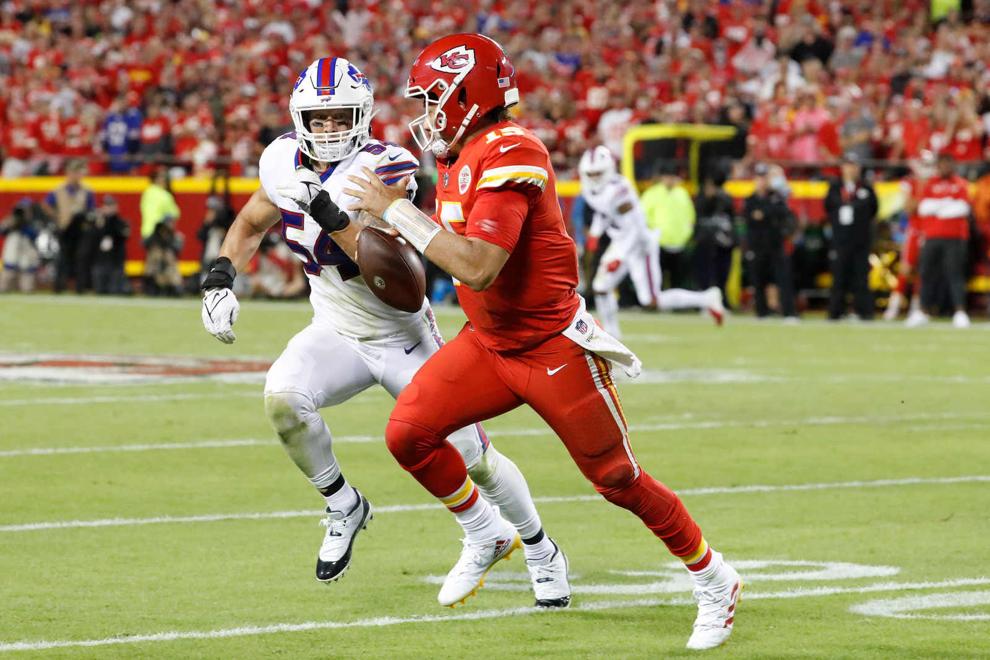 End zone celebration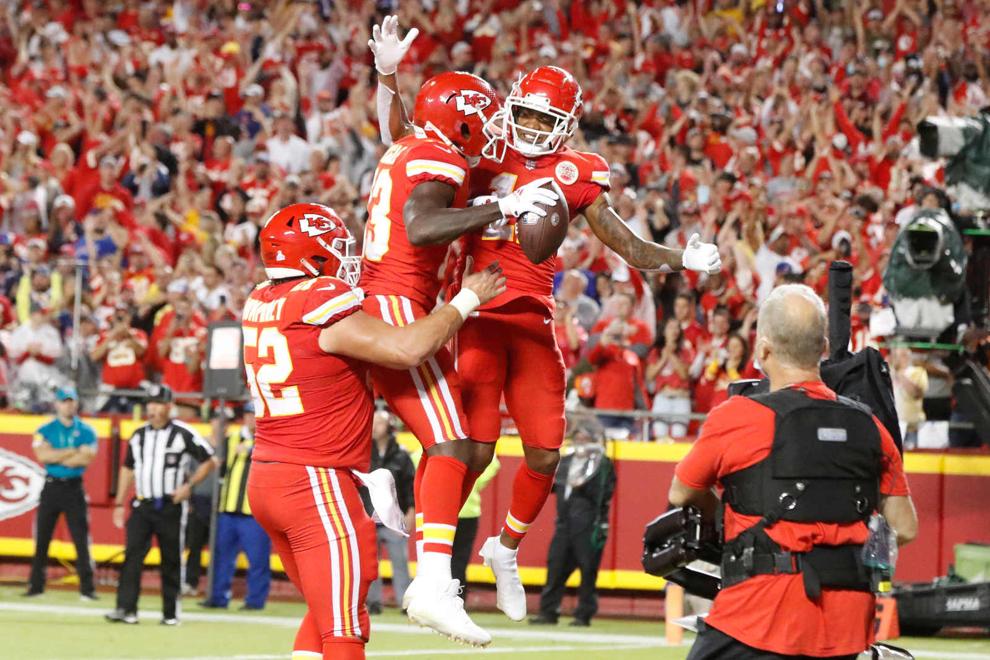 Moss spins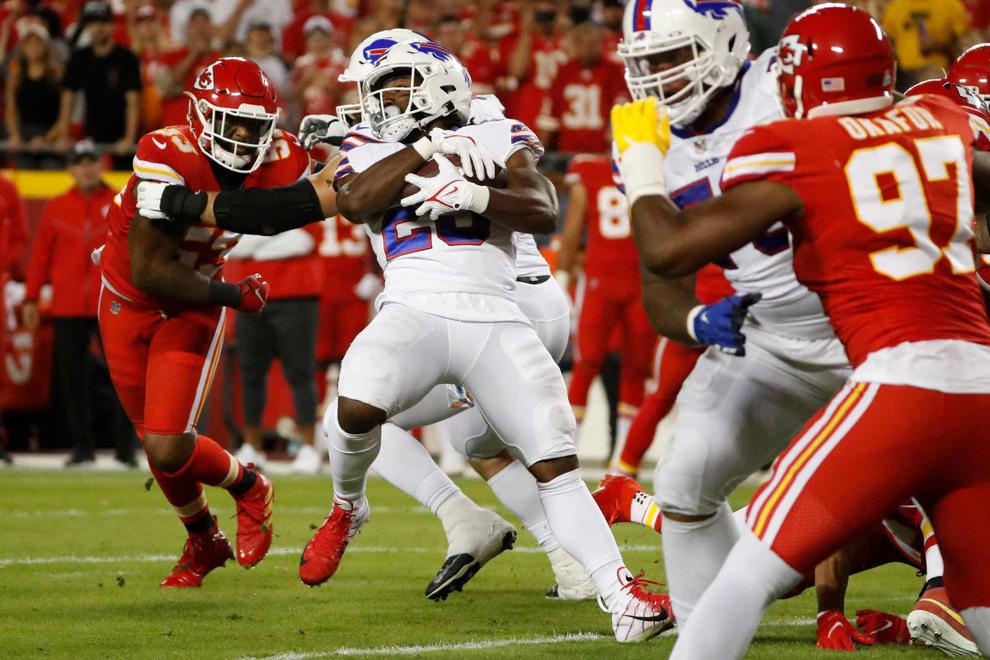 Plenty of time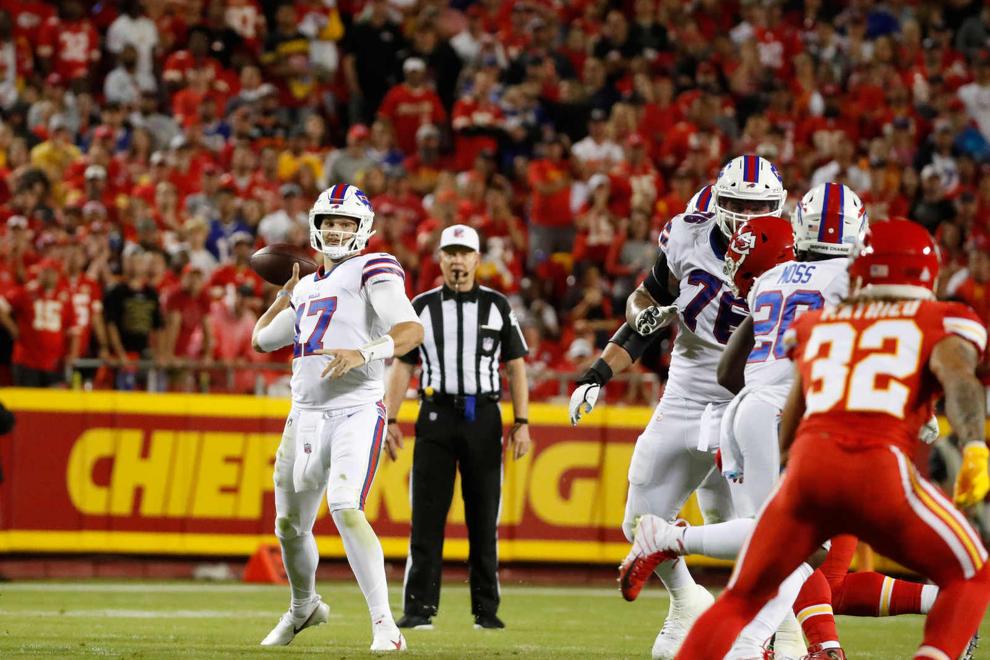 Perfect placement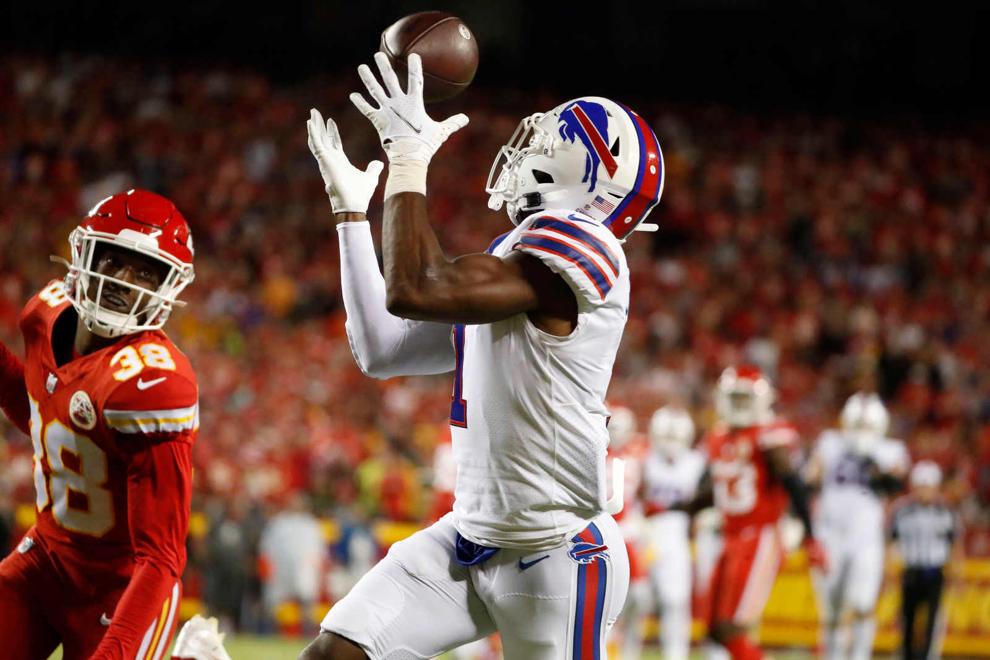 Pressure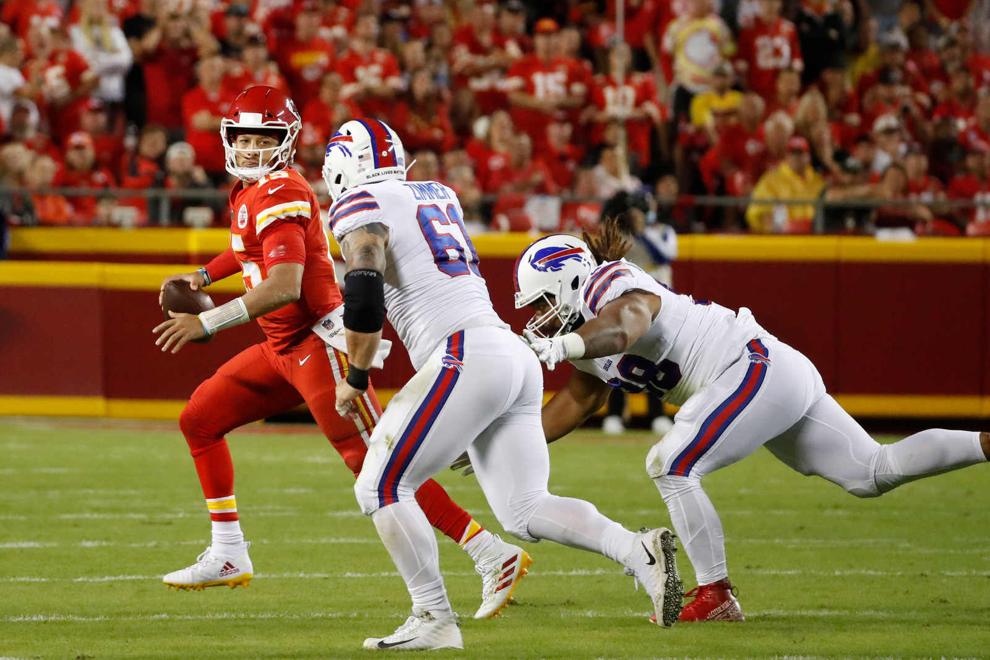 Diggs downfield
Quick throw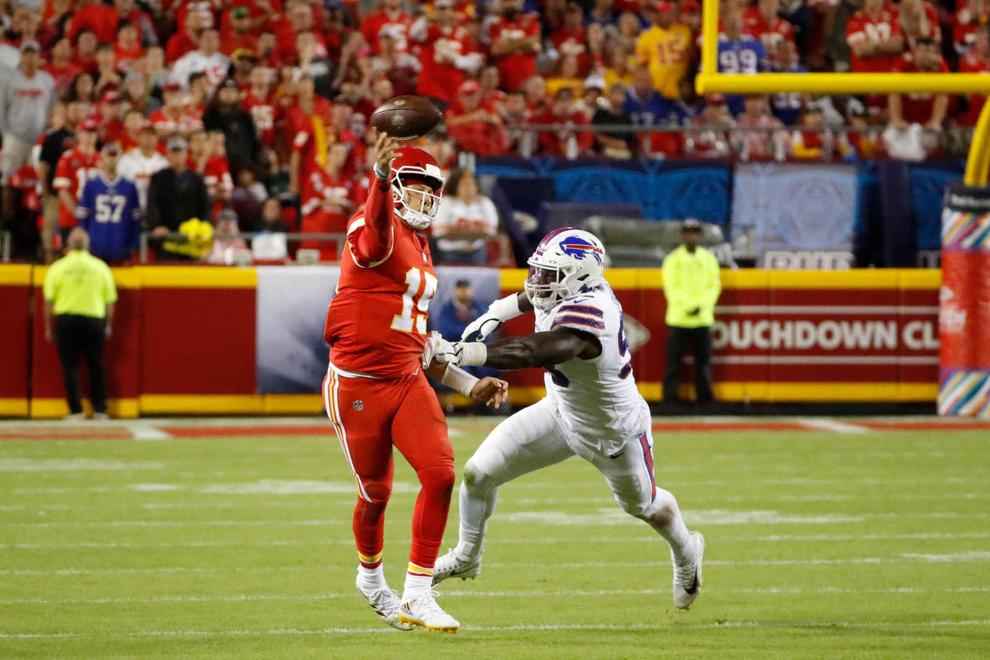 Sideline crew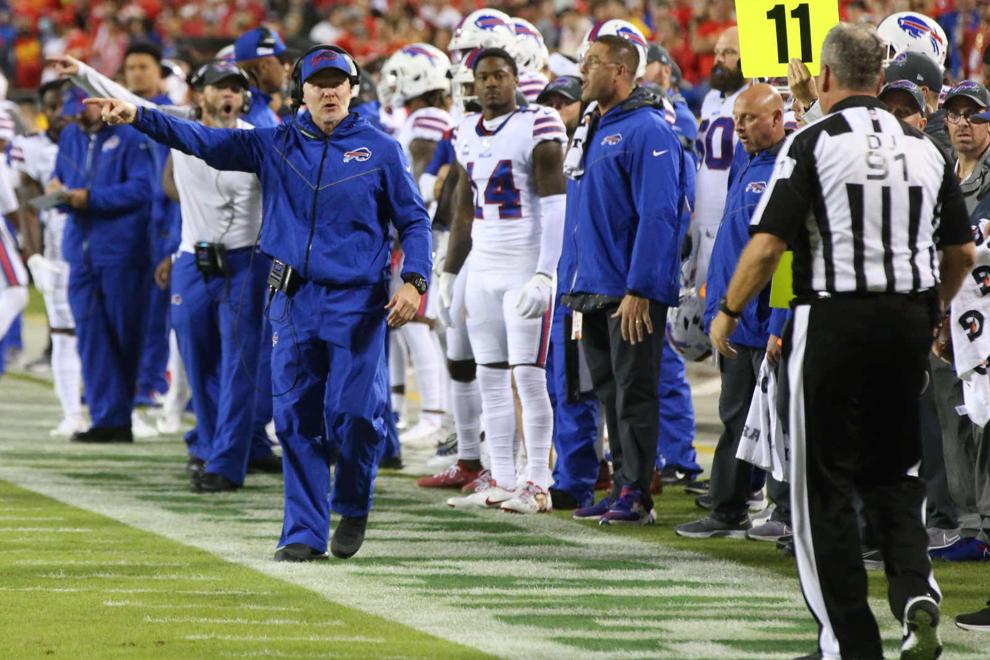 All alone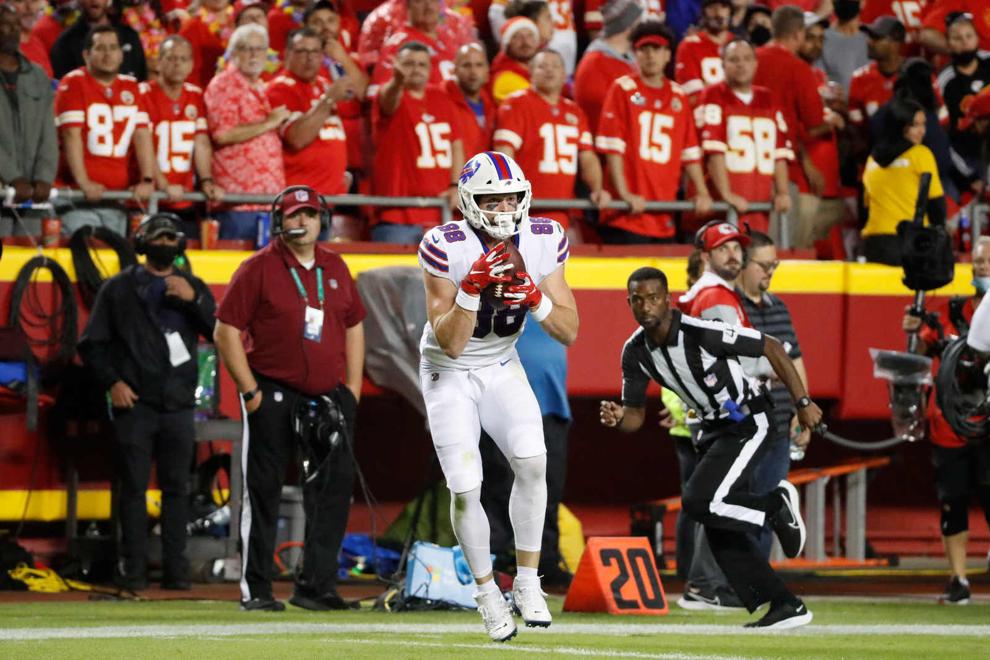 Defensive stop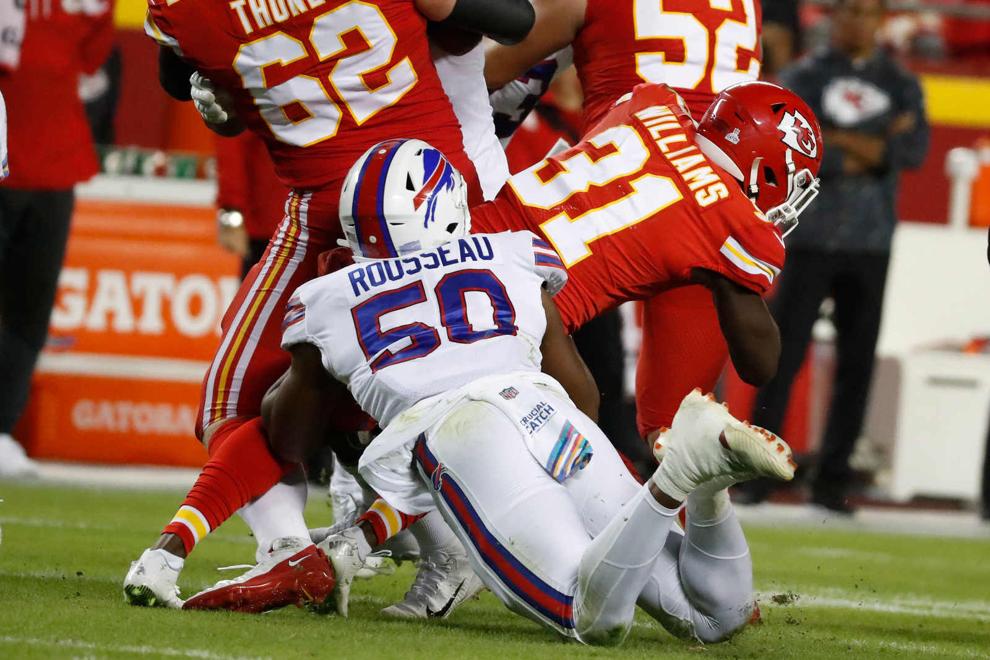 Waiting on the weather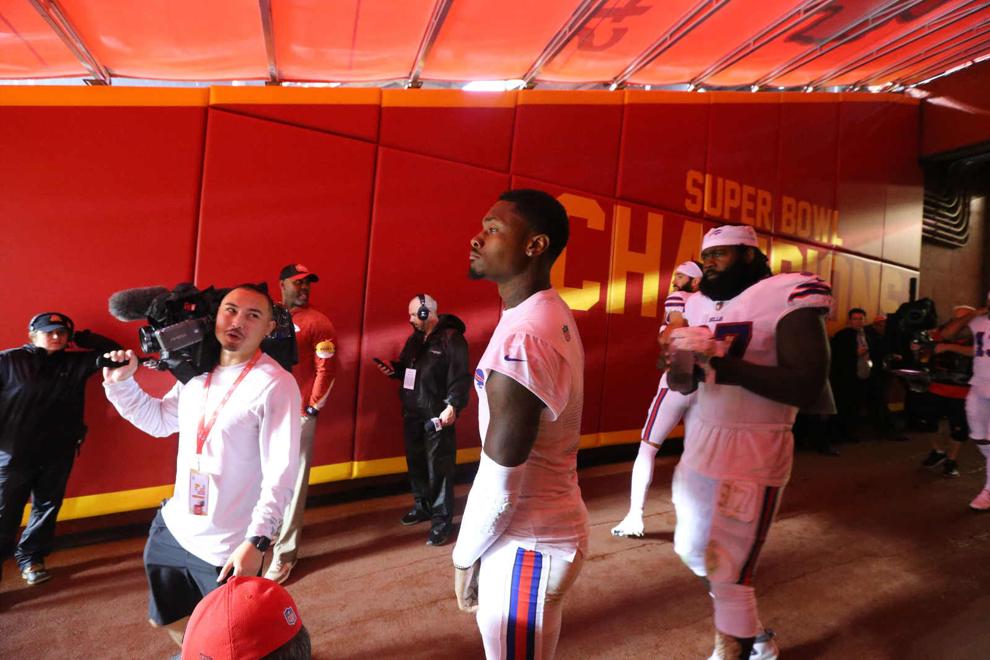 Halftime show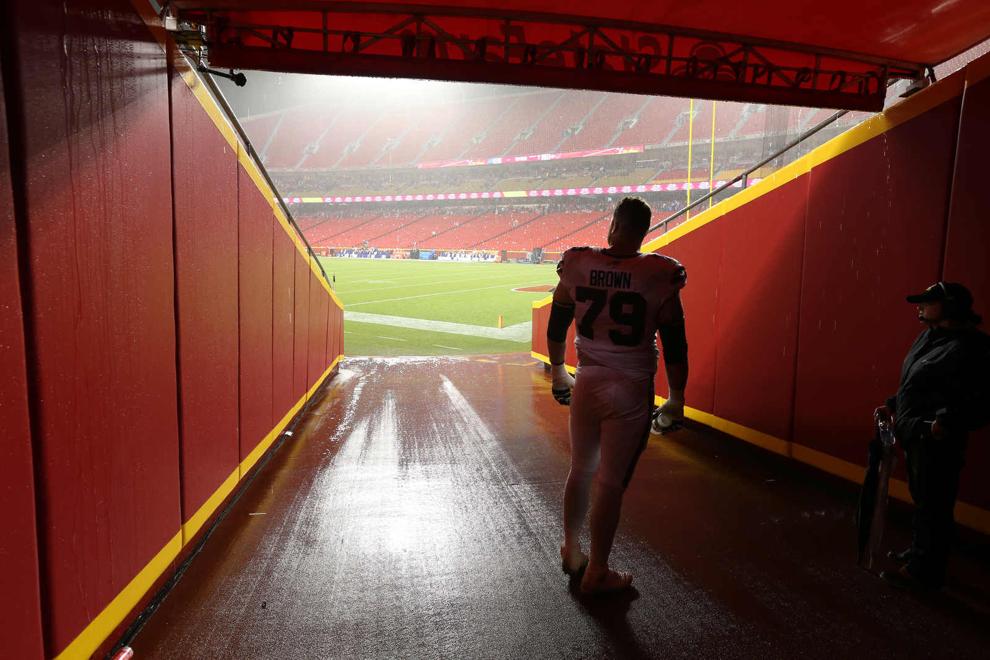 Pick six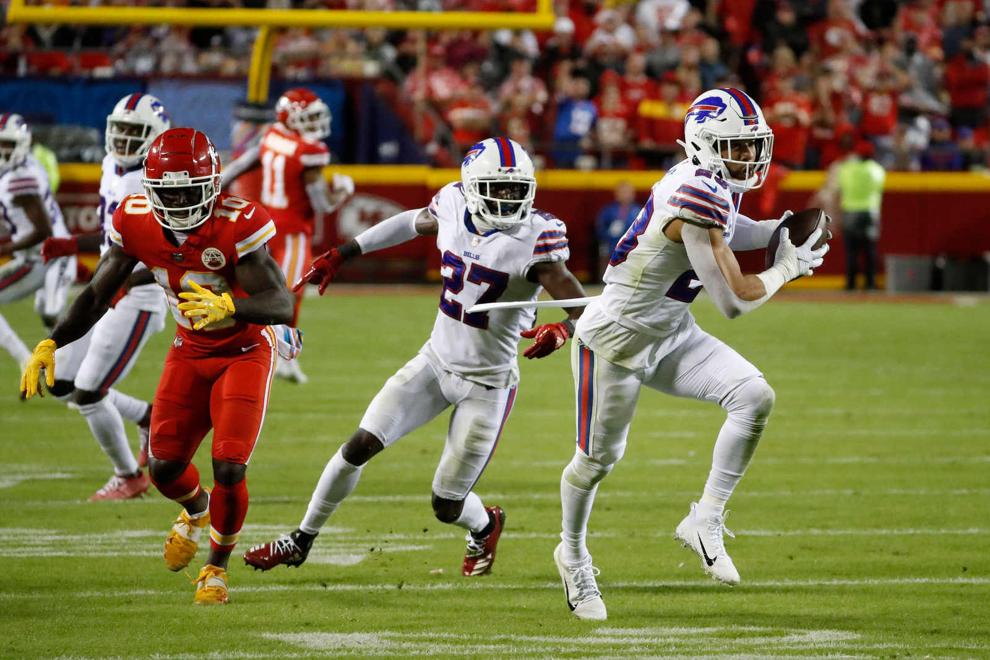 Threading the needle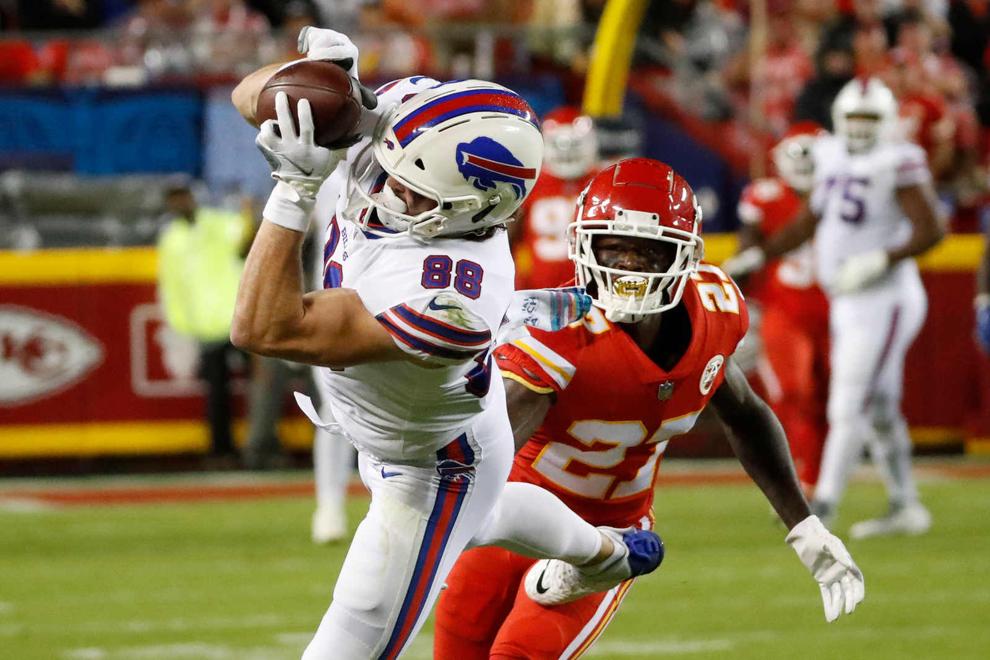 Nowhere to run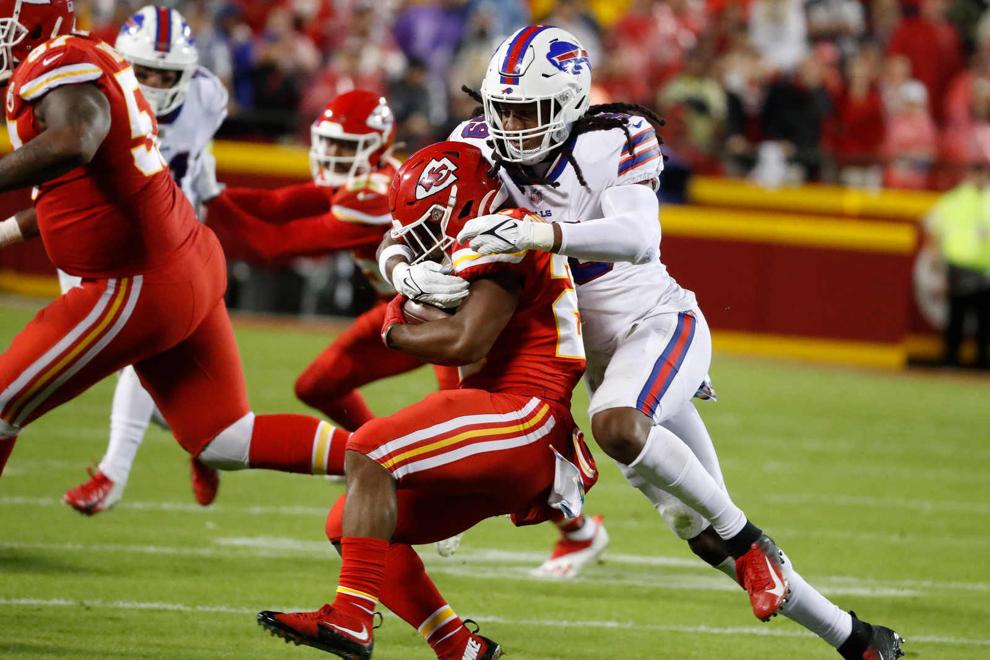 Klein on Kelce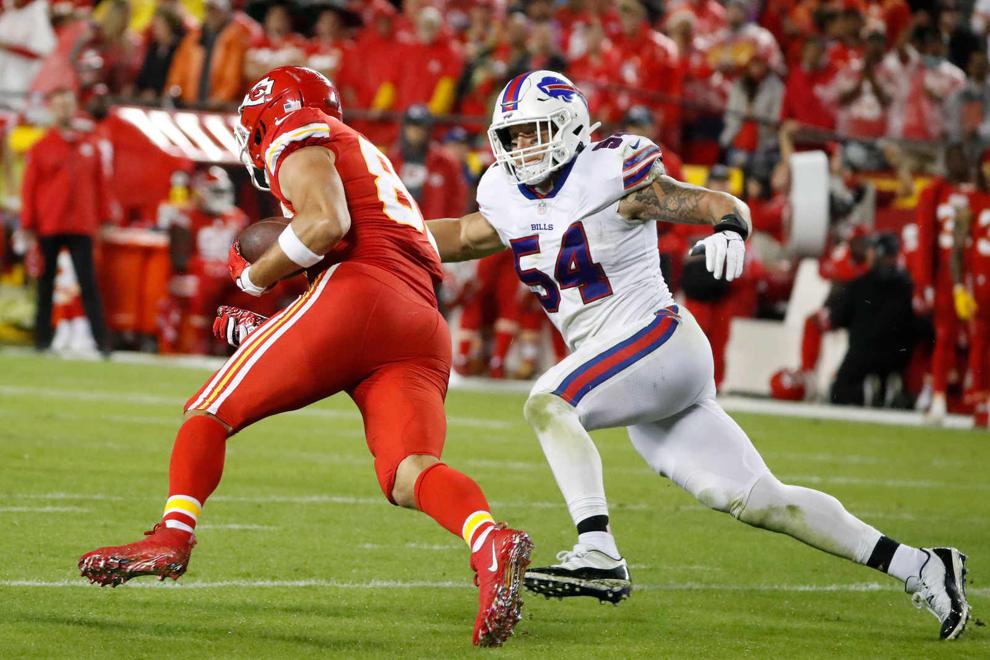 Neutralized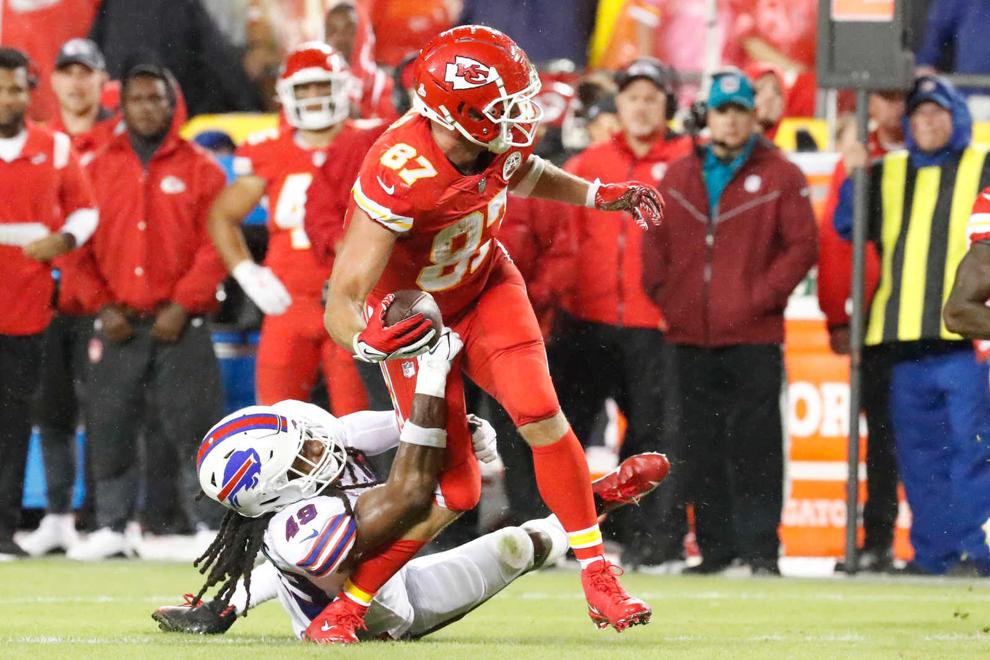 Brace for impact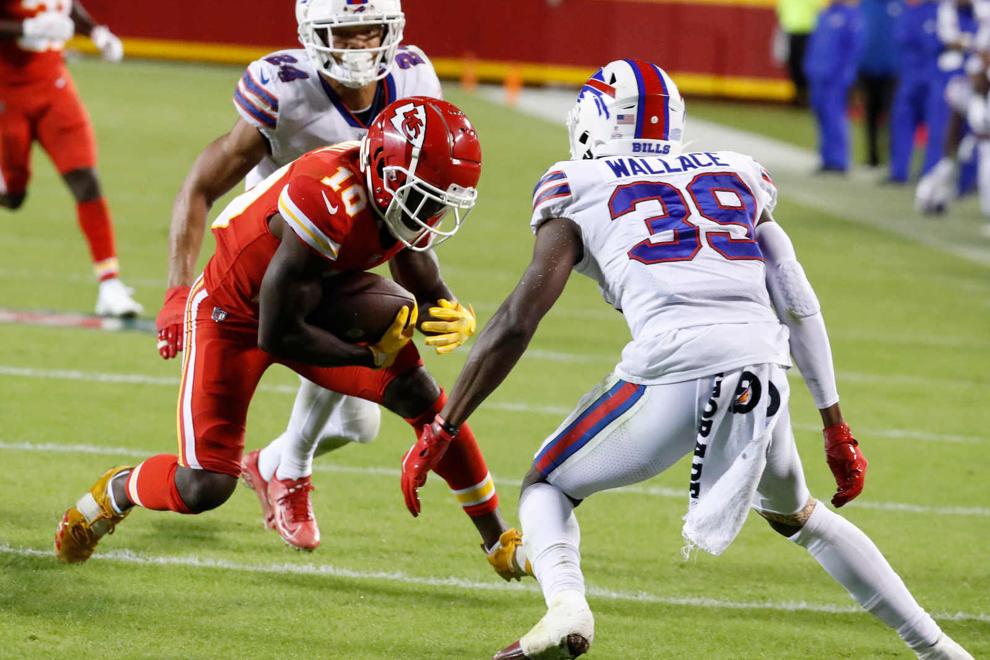 Moss in the middle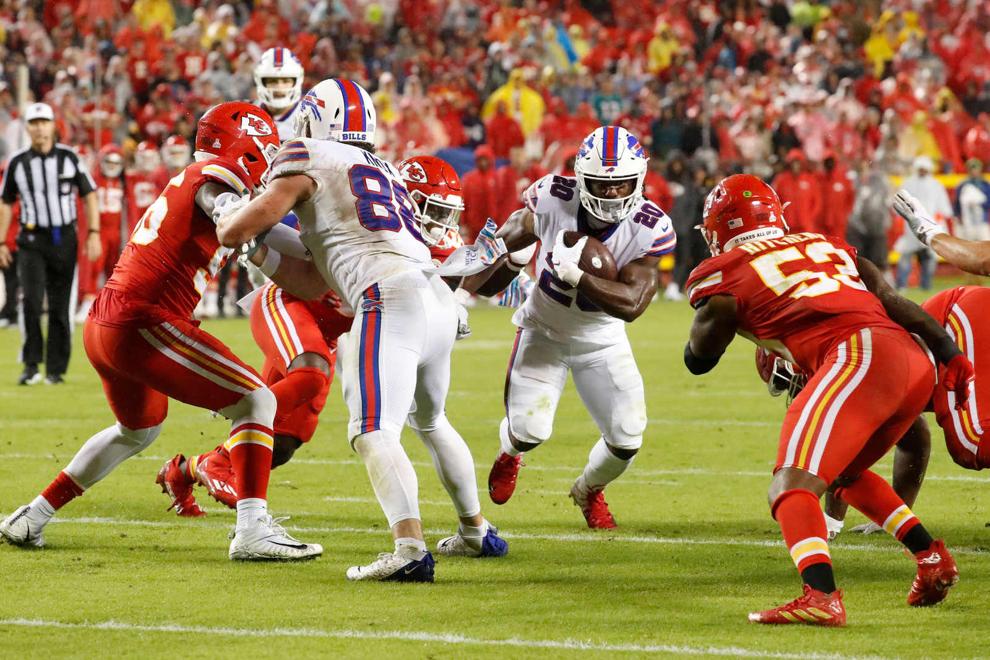 Do over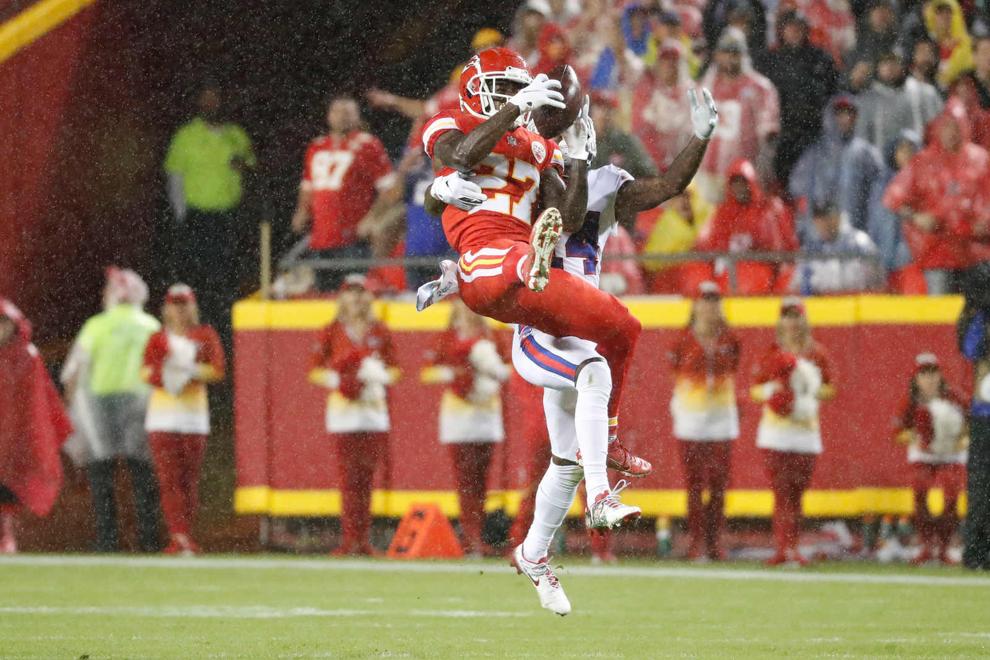 Hard for Hardman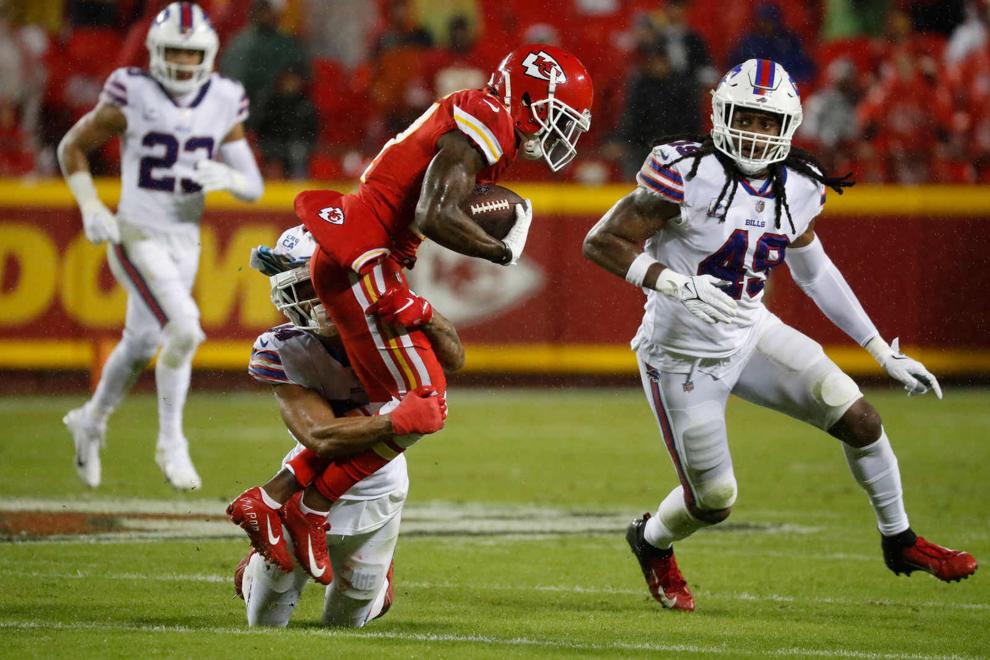 Sideline dance party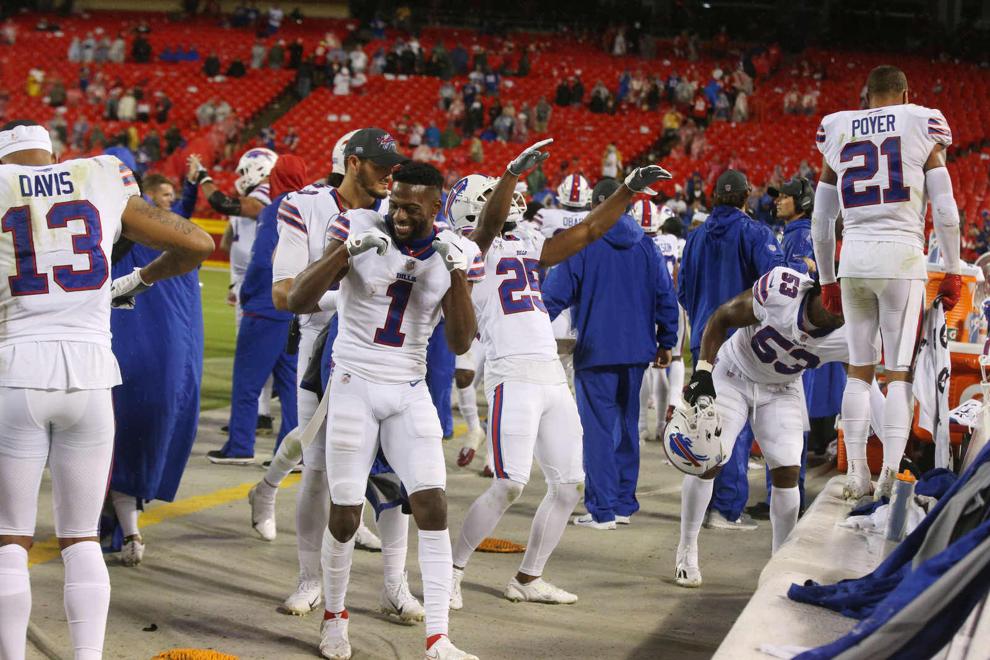 Super Mario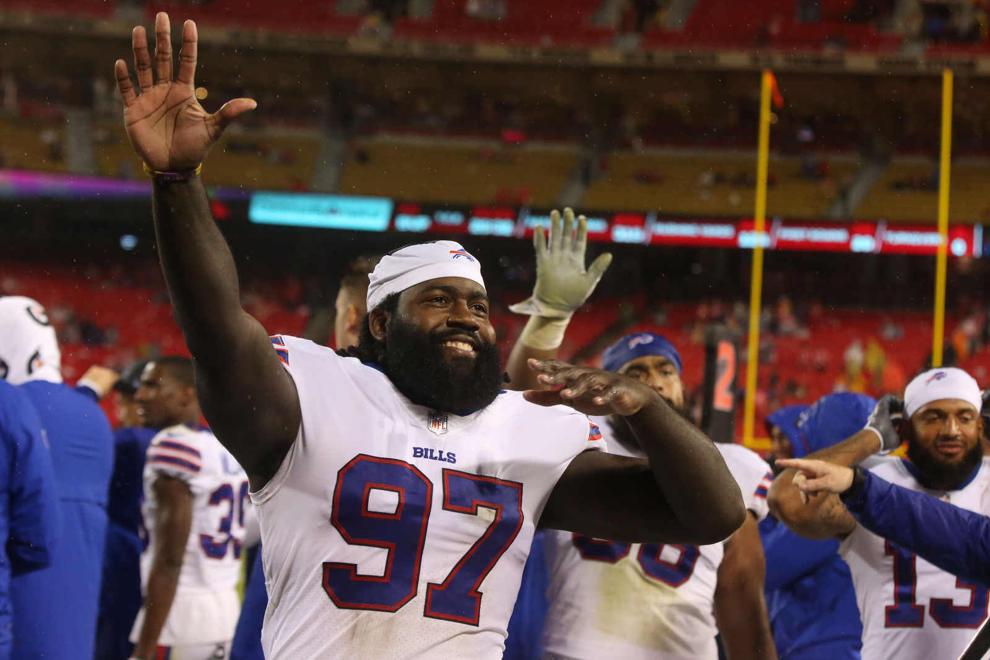 Mafia celebrates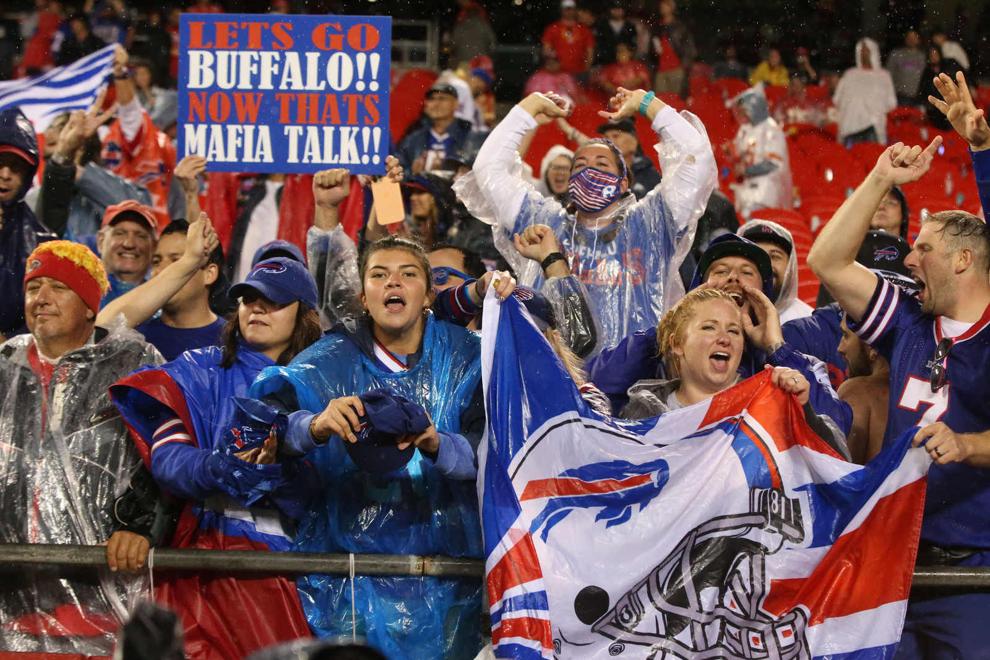 Going home with a game ball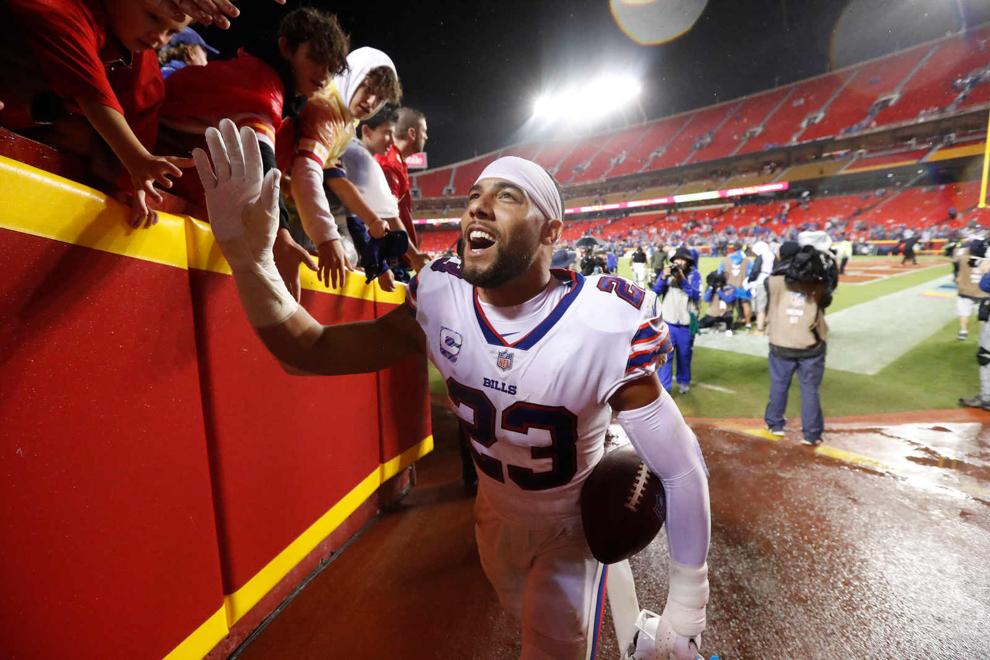 Cheers
Thanking the fans