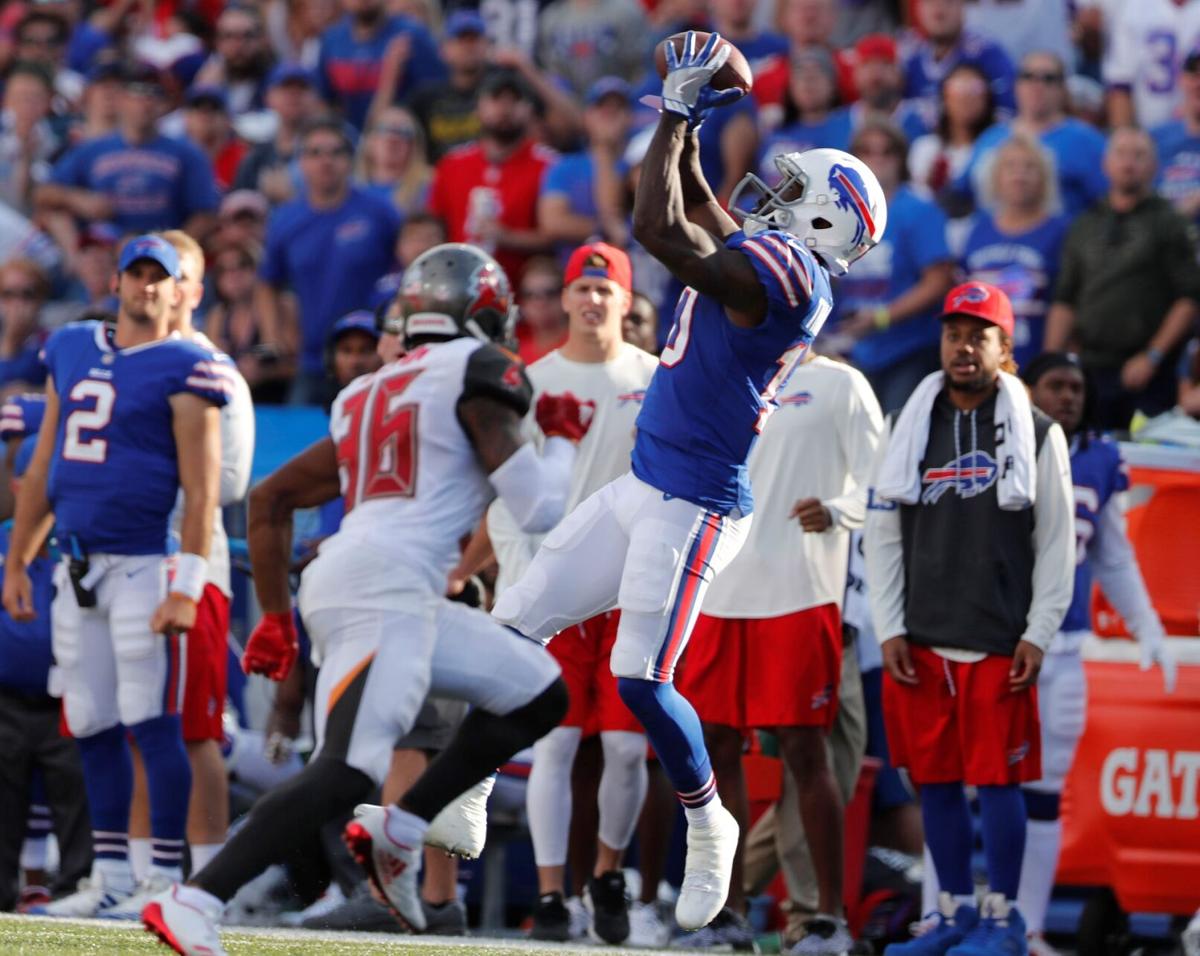 The New England Patriots brought Deonte Thompson to Foxborough last Monday, but didn't sign him.
The Buffalo Bills summoned him to Orchard Park for a workout the next day and gave him a uniform. Five days later, Thompson had four receptions for 107 yards, including a crucial 44-yard catch to set up the tying touchdown that helped beat the Tampa Bay Buccaneers.
Had the Patriots signed Thompson, then the Bills probably would be 3-3 instead of 4-2, a half-game behind the Patriots in the AFC East standings.
Thompson joined "The Tim Graham Show" on Wednesday to talk about his whirlwind return to the Bills.
You can listen to the segment below.
The sixth-year NFL receiver discussed the differences at One Bills Drive from when he was here in 2014, the art of returning kickoffs compared to punts, playing with Tyrod Taylor in Baltimore, the joys of playing with Tim Tebow and how he was able to gather clothes because he still hasn't been able to go home since Foxborough.
"The Tim Graham Show" airs every Wednesday from 4 to 6 p.m. on 1270 The Fan. Listen to archived episodes and subscribe to the podcast on iTunes.