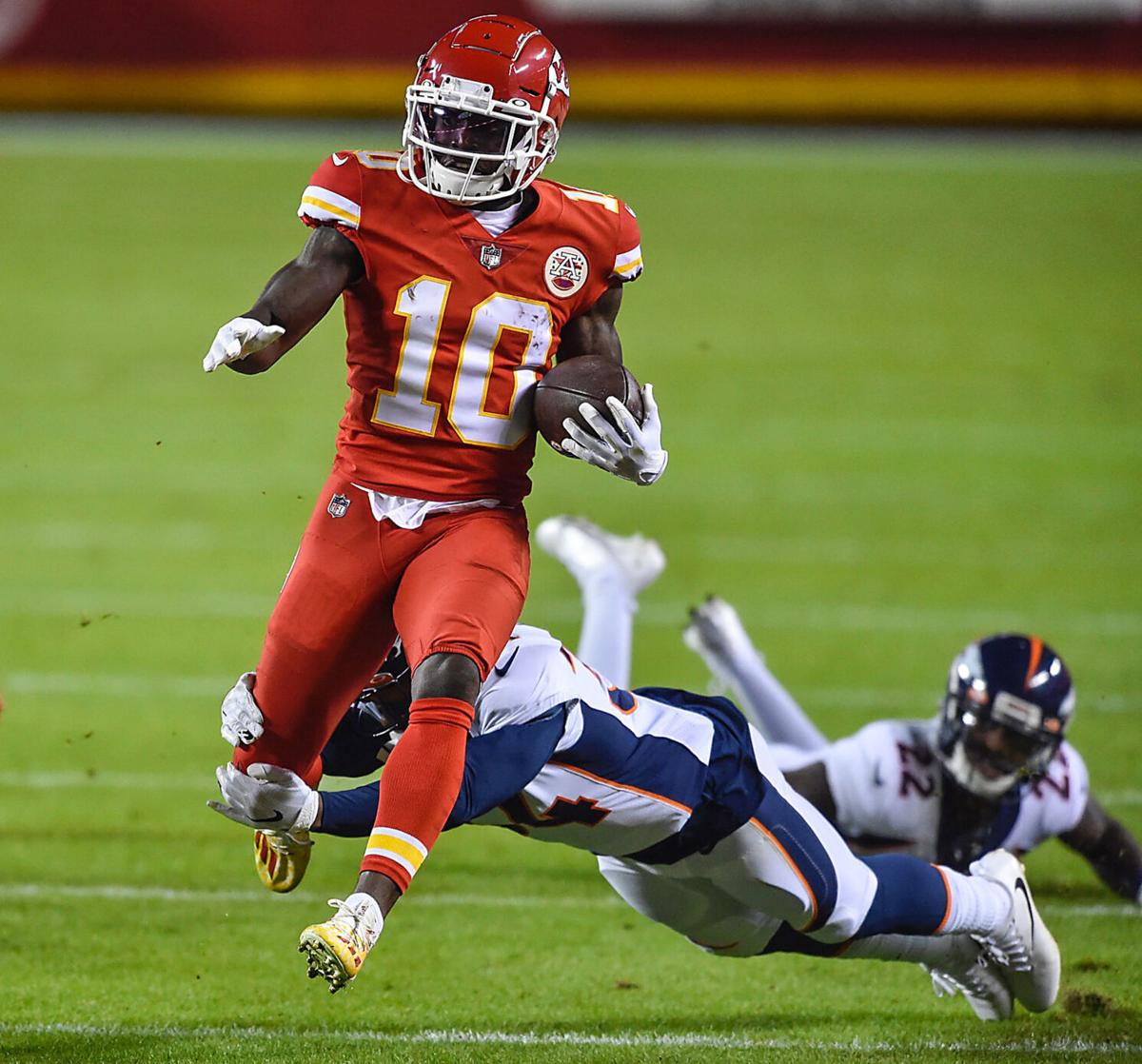 Three matchups to watch when the Kansas City Chiefs meet the Tampa Bay Buccaneers in Super Bowl LV:
Bucs defensive ends vs. Chiefs offensive tackles. Tampa Bay edge rushers Shaquil Barrett and Jason Pierre-Paul dominated Green Bay in the NFC Championship Game, combining for five sacks and seven other pressures of Packers quarterback Aaron Rodgers. Mike Remmers will move from right tackle to left tackle, where he hasn't started a game since 2016. Andrew Wylie, who allowed only two sacks all year at right guard, will shift to right tackle.
Pierre-Paul, 32, had 9.5 sacks this year and has 89 in his 11-year career. He's a prototypical edge rusher, at 6-foot-5 and 275 pounds. Barrett, 28, is just 6-1 and 251. He had only 14 sacks his first five years then came out of relative nowhere to lead the league with 19.5 in 2019. He credits a trip to a "Pass Rush Summit" conducted by ex-Denver teammate Von Miller in the 2018 offseason with expanding his arsenal of moves. Hall-of-Famers Bruce Smith and Warren Sapp attended the camp in the Missouri Ozarks.
"We're not the prettiest bunch on the offensive line," said Chiefs coach Andy Reid. "But I've got scrappy guys and they'll figure out how to do it well."
Tom Brady vs. Chiefs' deep safeties. Brady led the NFL in passes of 20 or yards beyond the line of scrimmage (36), and he was second to Green Bay's Aaron Rodgers in yards on throws 20-plus yards downfield (1,233). Bucs coach Bruce Arians always has been skilled at designing the downfield passing game.
Will Brady have time to hit receivers downfield? Chiefs defensive coordinator Steve Spagnuolo beat Brady in the 2008 Super Bowl as defensive coordinator of the New York Giants. In that game, Spagnuolo relied on a dominating four-man rush from his star-studded defensive line. Spagnuolo relies far more on the blitz with the Chiefs, especially defensive back blitzes off the edge. Who wins the chess match between Brady and Spagnuolo?
Tyreek Hill vs. Carlton Davis and Jamel Dean. Hill rolled up 269 receiving yards and three touchdowns on 13 catches in the Week 12 meeting with the Bucs. Hill showed his 4.29 speed in the 40-yard dash on a 75-yard TD bomb against Davis. Dean has 4.3 speed and had a better season than Davis, so look for the Chiefs to try to attack Davis. The Bucs will have to give Davis more help than the last time.
"We've got to cover tighter and we've got to get home faster," Arians said after the Week 12 game. "We can't let a guy in man coverage have 3.7, 3.8 seconds to throw a ball. It's got to come out in three or less. We can cover for 10 to 12 yards, but we can't give them that much time."