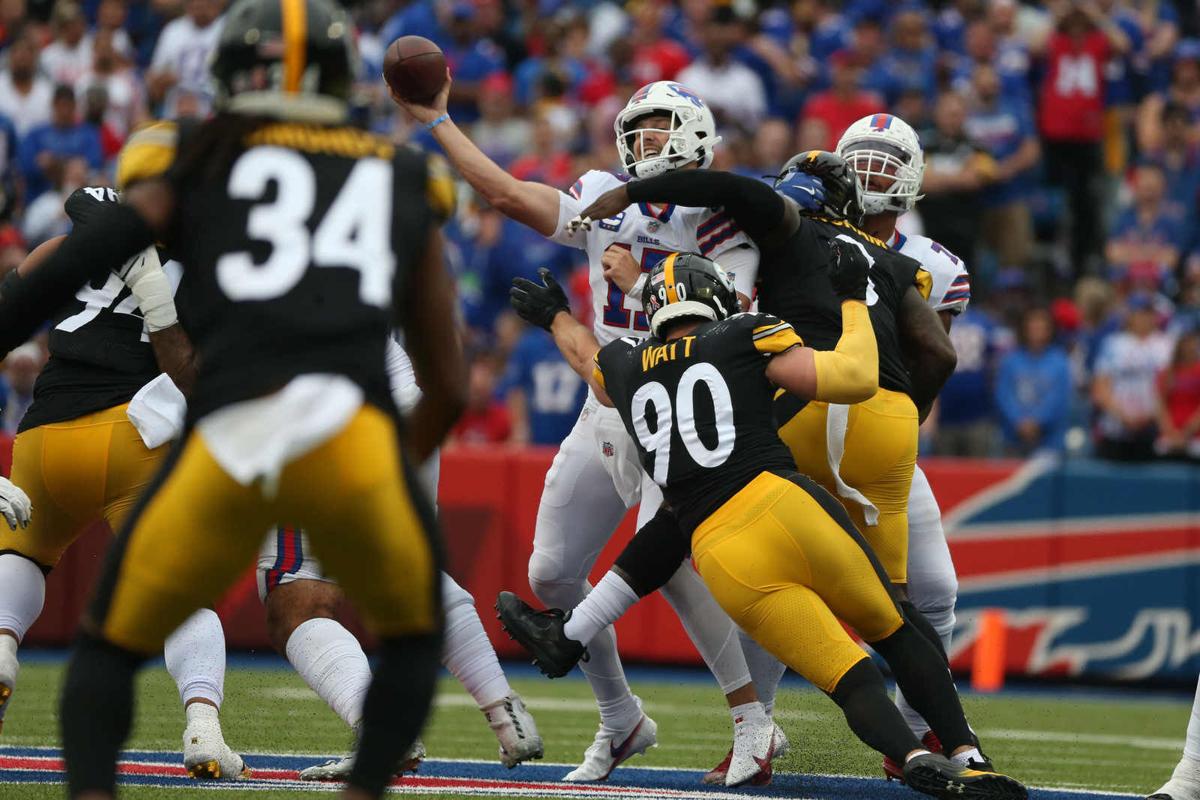 Week 1: Pittsburgh Steelers 23, Buffalo Bills 16
Play of the game: Steelers block punt block for TD.
Matt Haack's punt was blocked by Miles Killebrew and recovered and returned nine yards for a touchdown by Ulysees Gilbert III, giving the Steelers a 20-10 lead with 9:51 remaining in the fourth quarter. The Bills had led the game, 10-0.
Allen was off target basically all afternoon, as the Bills' high-powered offense from a year ago never showed up in a 23-16 loss to the Pittsburgh Steelers.
For the record: Bills 0-1, Steelers 1-0.
The Bills open the season with a home loss against what is traditionally one of the top teams in the AFC, but the result had more to do with the Bills' shortcomings on offense and questionable play-calling than anything Pittsburgh did.
Josh Allen largely struggled, completing 30 of 51 pass attempts for 270 yards, a touchdown and 79.7 passer rating. He twice missed a wide-open Emmanuel Sanders for what would have been touchdowns, sailing a pass over his head in the first half and misfiring terribly in the second, nearly throwing an interception.
The Bills' defense tightened up in the red zone, holding the Steelers to a pair of short field goals to keep Buffalo in the lead.
But it couldn't defend a short field after the Bills turned the ball over on downs near midfield and a Bills punt was blocked and returned for a touchdown, essentially sealing the loss.
• T.J. Watt, Steelers: Four QB hits and two sacks, including a strip sack.
• Diontae Johnson, Steelers: Five catches, 36 yards, TD
Frustration boiled among those following the game on Twitter, venting about offensive coordinator Brian Daboll's fourth-down call and displaying shock that reality did not meet expectation. 
• Stefon Diggs, Bills: Game-high nine catches, 69 yards.
• Gabriel Davis, Bills: Two catches, 40 yards, TD.
Fast start: Isaiah McKenzie returned the opening kickoff 75 yards to the Steelers 24-yard line. The Bills couldn't pick up a first down and settled for a 37-yard field goal from Tyler Bass. It was the first time the Bills scored on their first offensive possession in a season since 2011. Before today, only the Houston Texans had gone longer without scoring points on their first possession of the season (2010), per ESPN Stats & Information.
The fans have returned and the tailgating has begun for the Buffalo Bills season opener against at Highmark Stadium.
Bag of tricks backfires: Bills offensive coordinator Brian Daboll got a little too cute in short-yardage situations.
In the first quarter, a flea flicker on third-and-1 near midfield fell incomplete, leading to a punt. Allen targeted Diggs, who was well covered.
In the fourth quarter, the Bills went for it on fourth-and-1 near midfield. Allen threw a backward pass to Matt Breida, who lost seven yards, setting up a short field for the Steelers.
Next up: at Miami Dolphins, 1 p.m., Sept. 19. 
Photos: Bills open season against Steelers
Bad break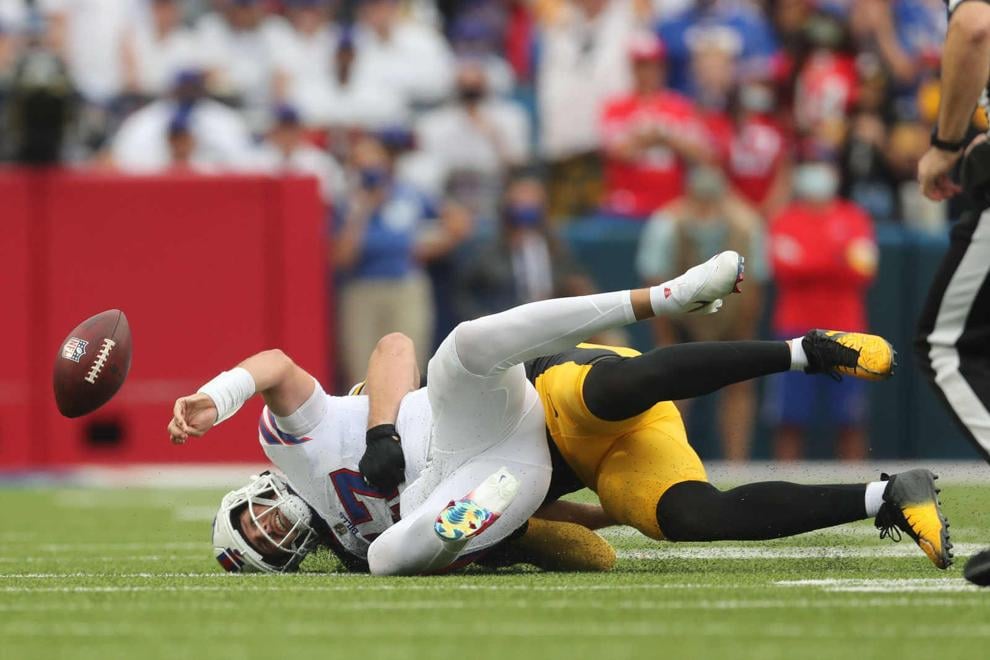 Turning point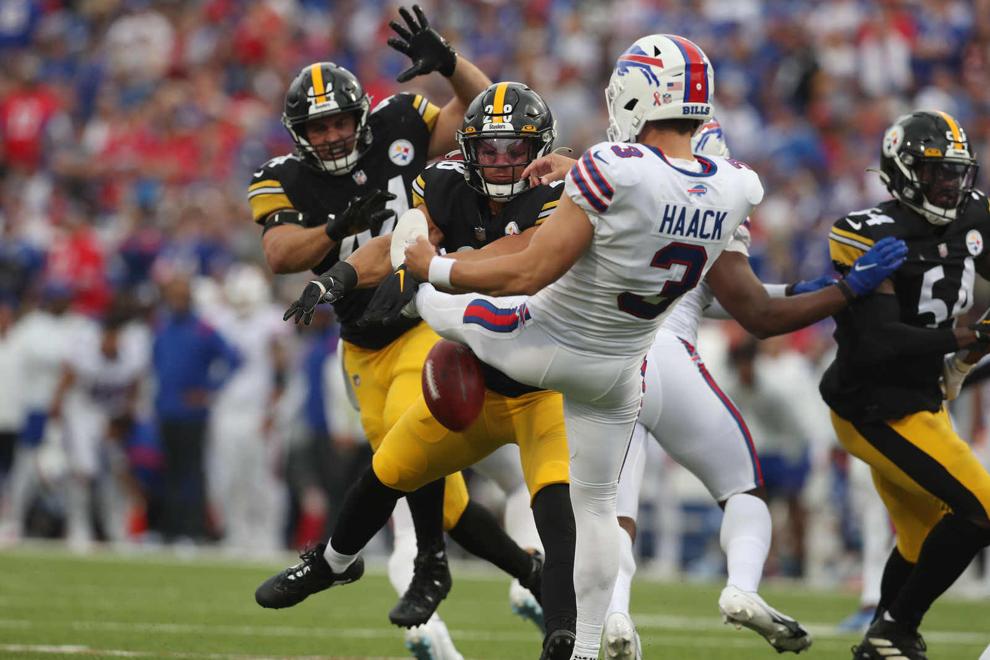 End zone strike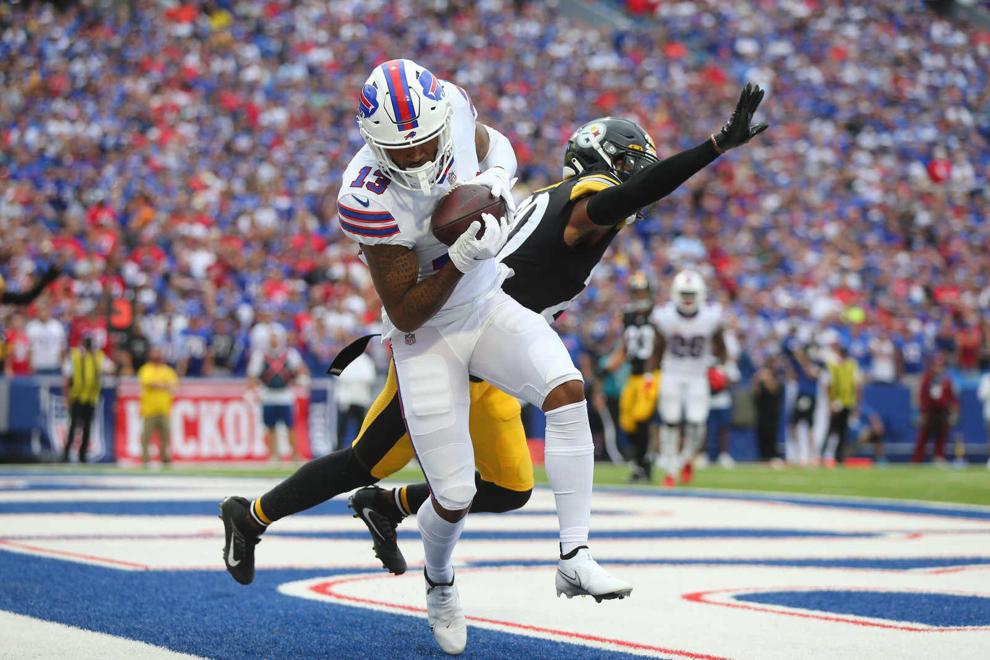 Celebrating with fans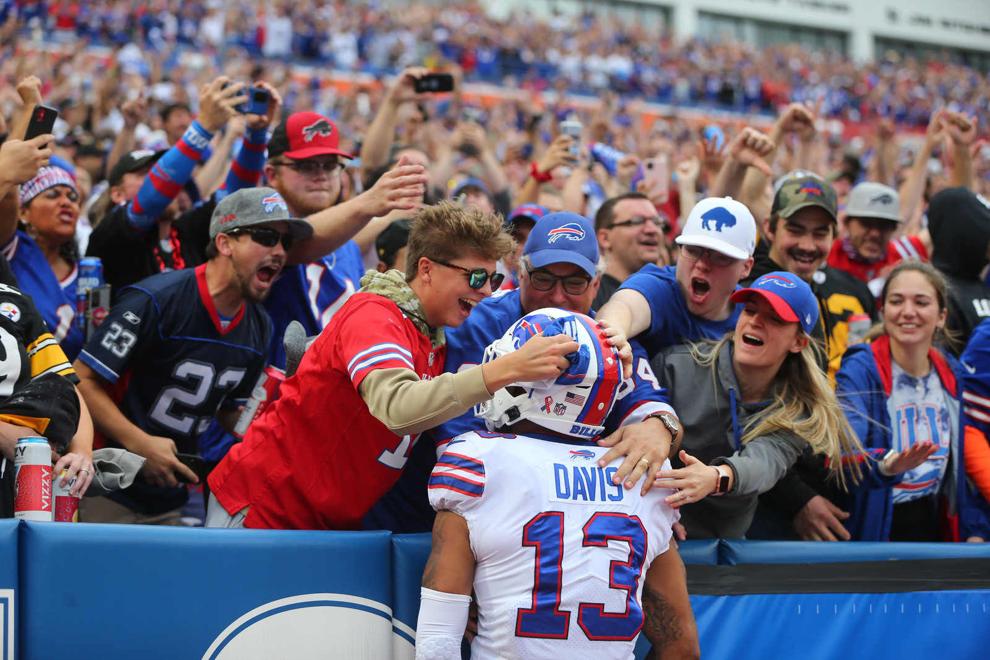 Upper deck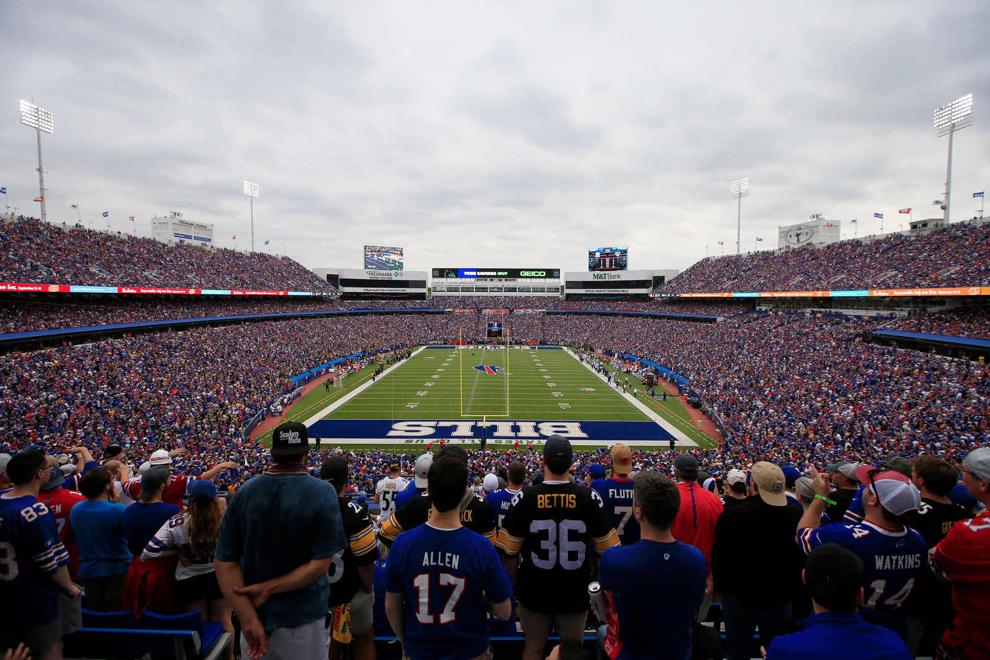 Trouble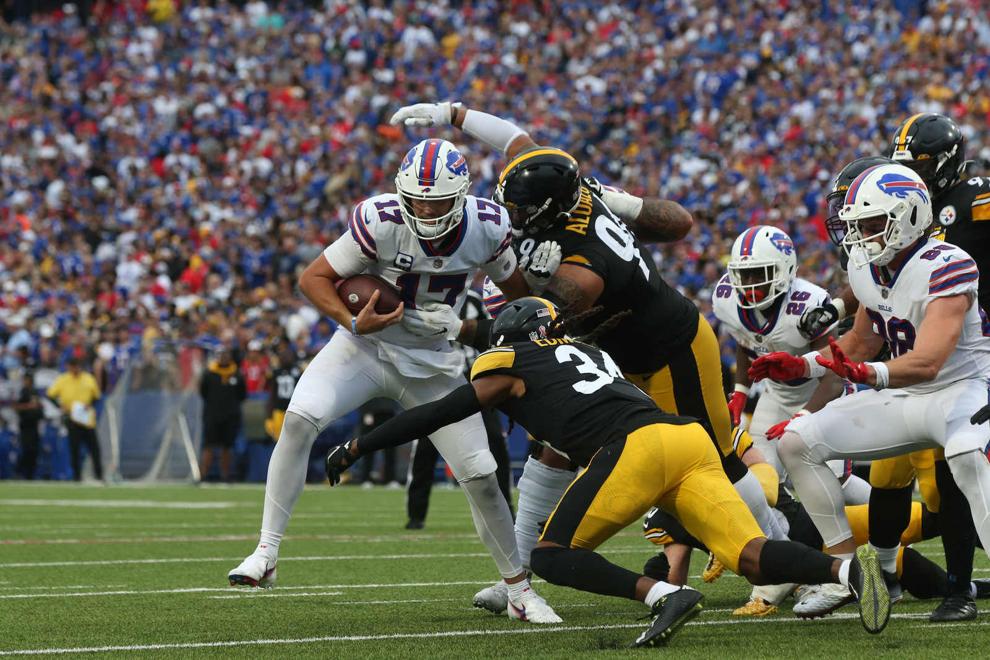 Beasley bounces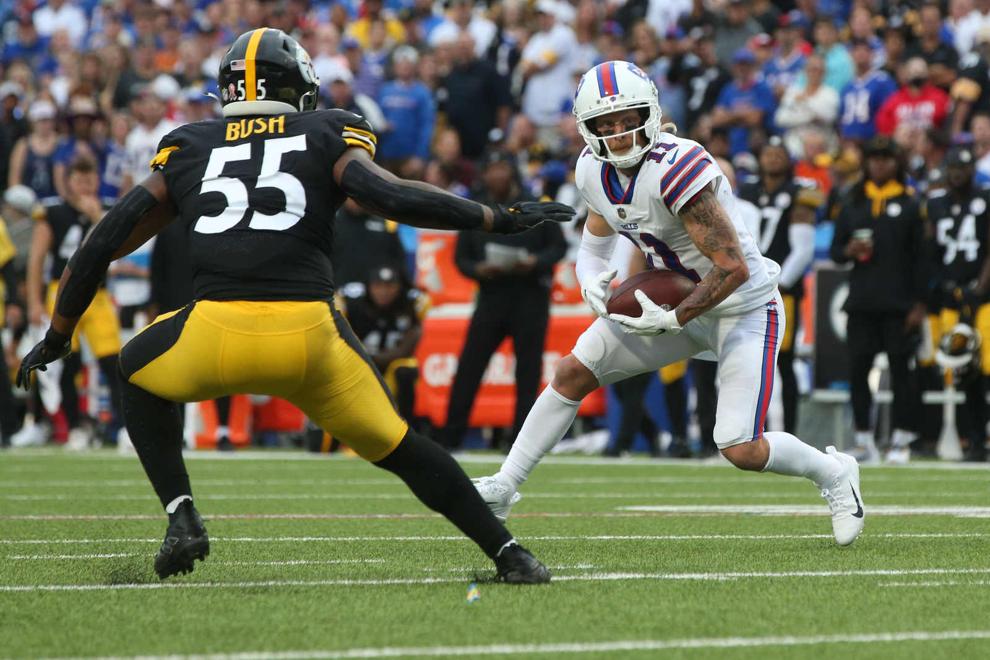 VIP fan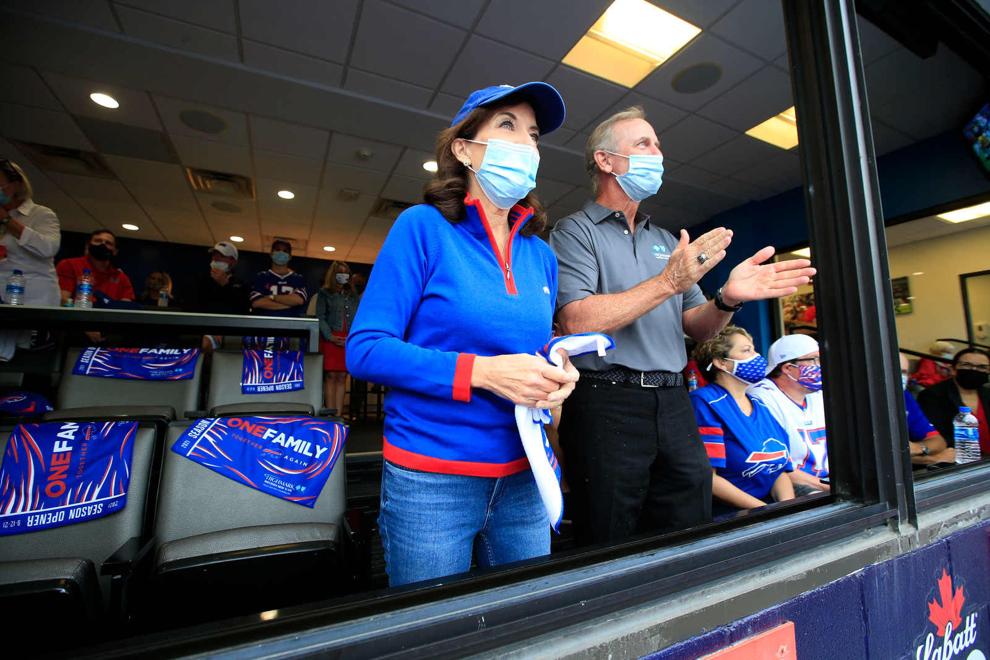 Knox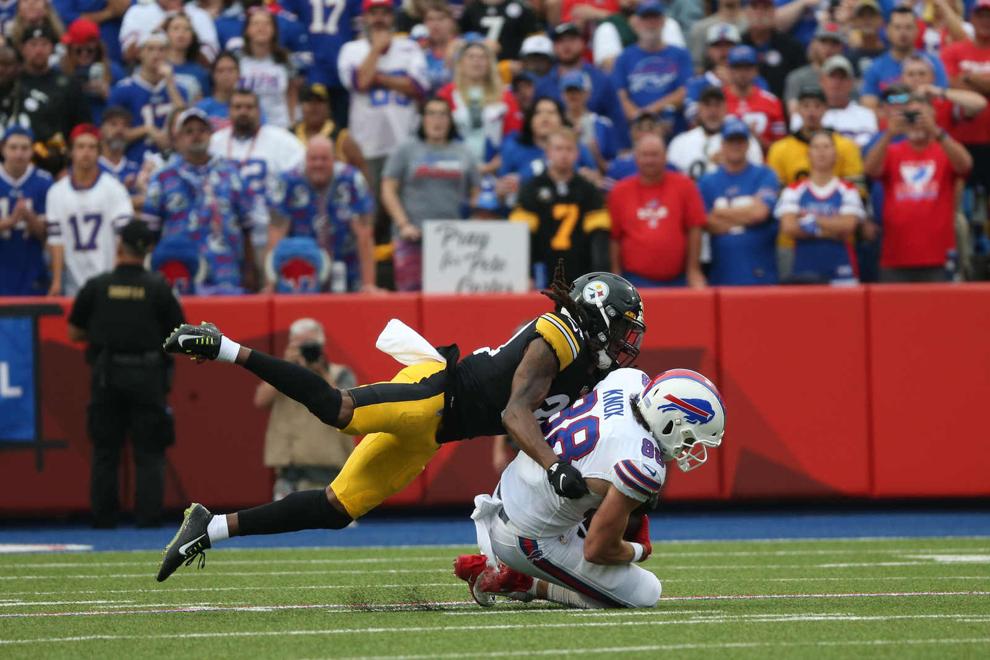 Twisted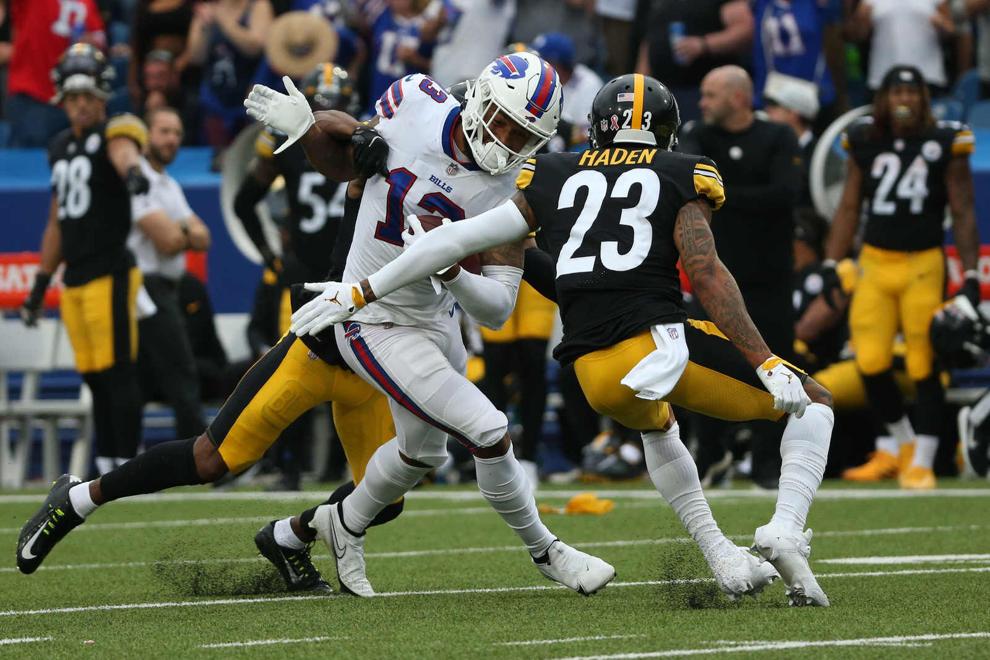 Rushing yards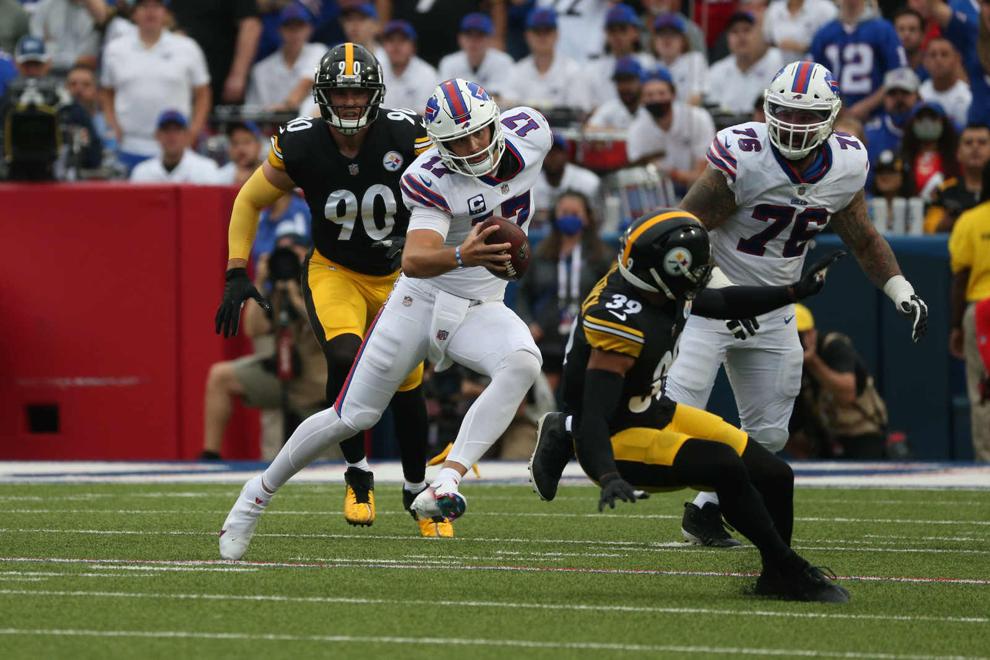 Tracking down the ball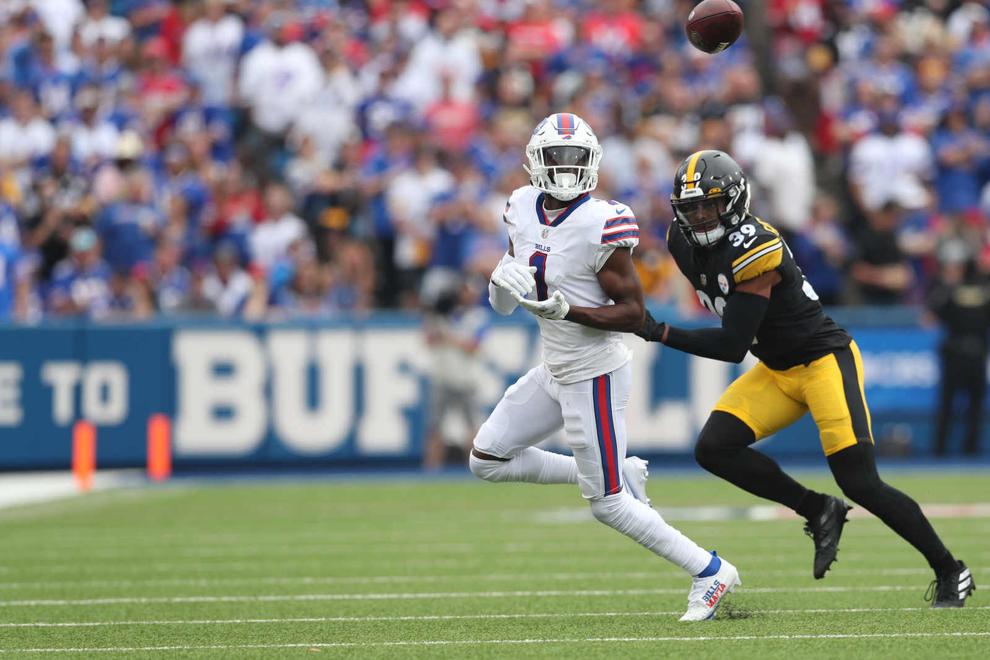 Diggs pulls it in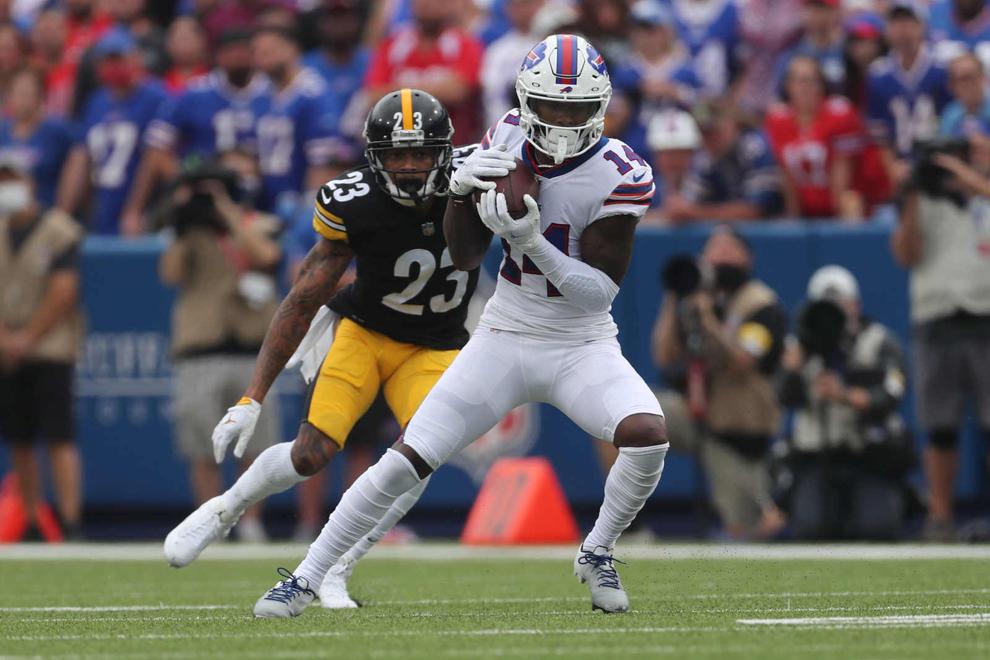 Full house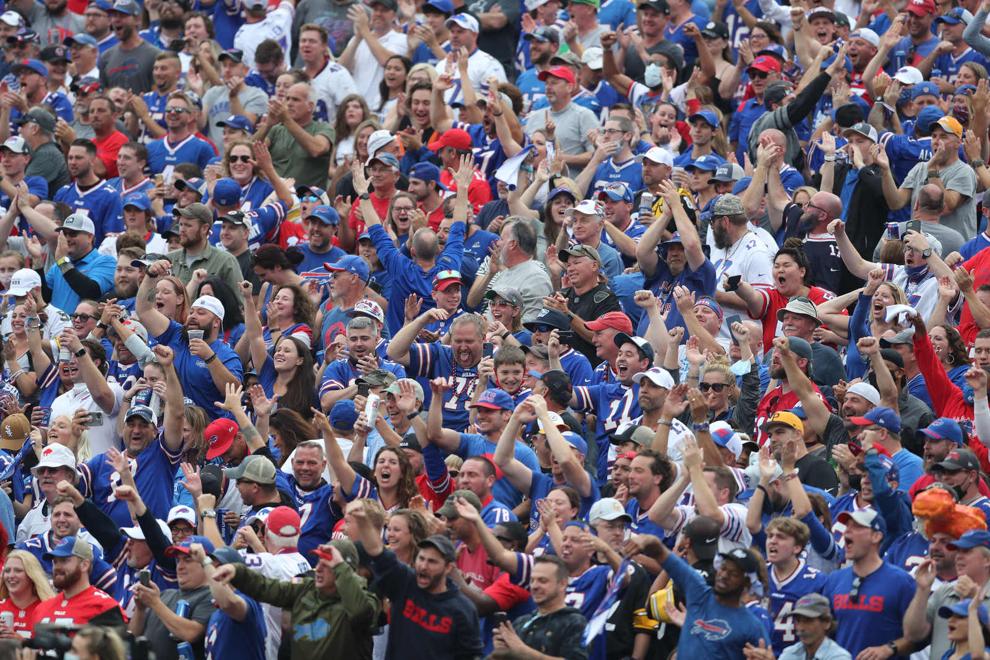 Early fumble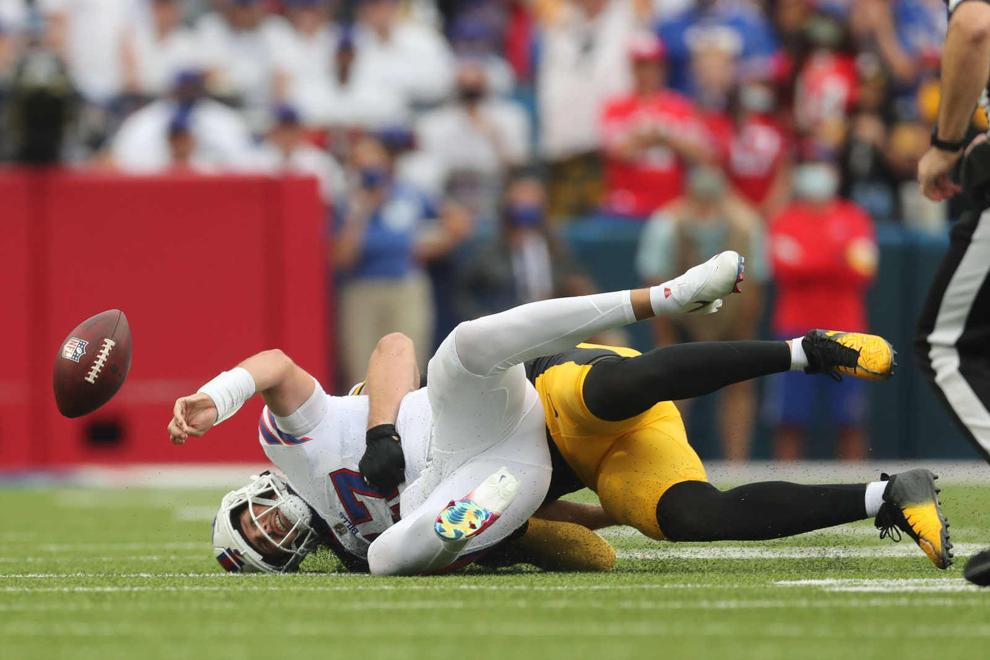 Knoxed out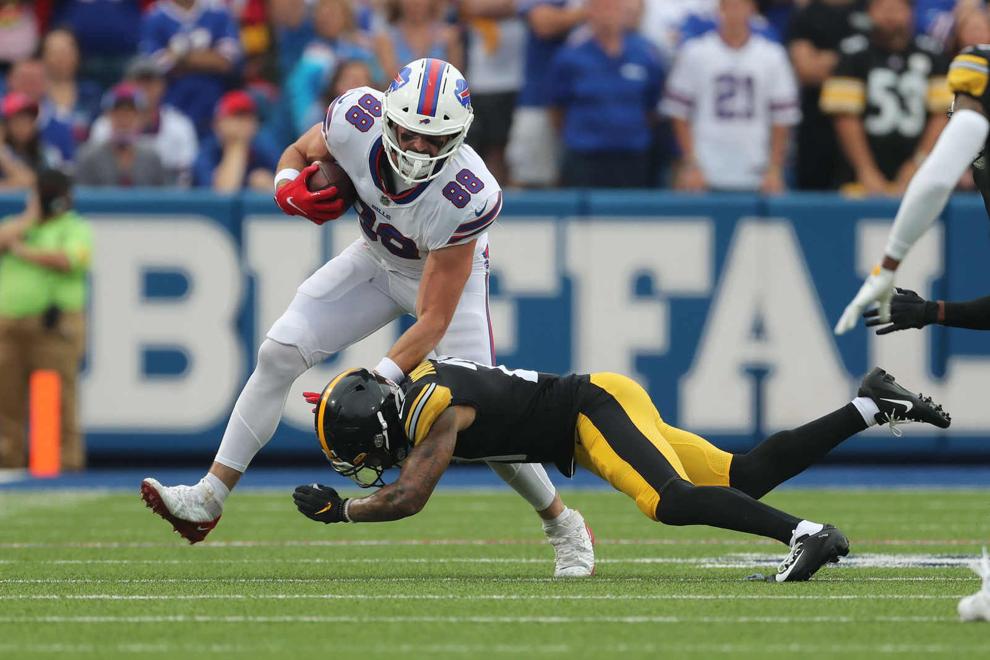 Hard to tackle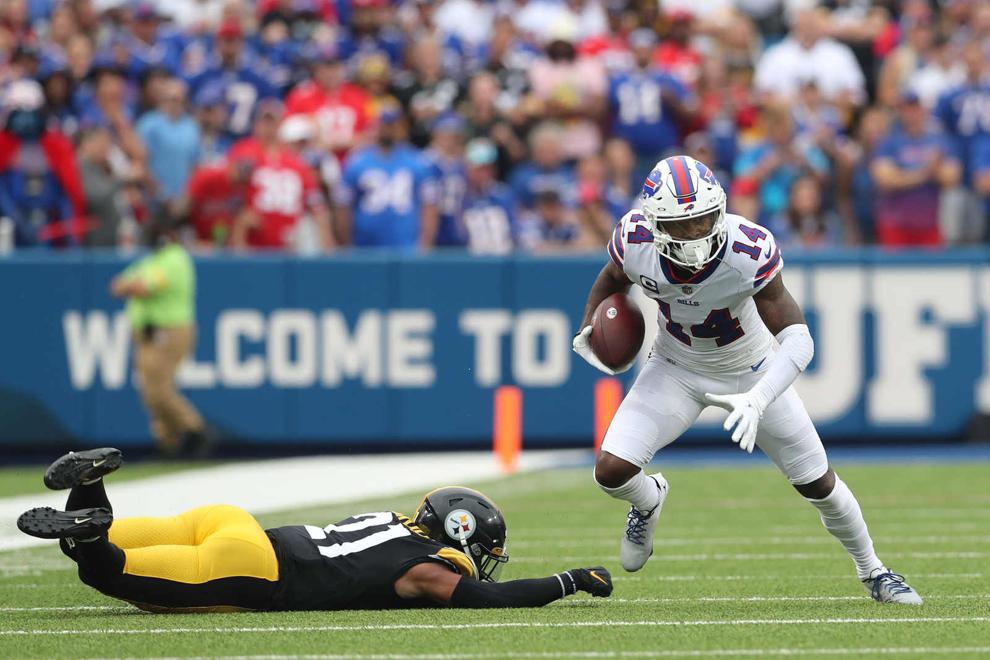 Make me wanna shout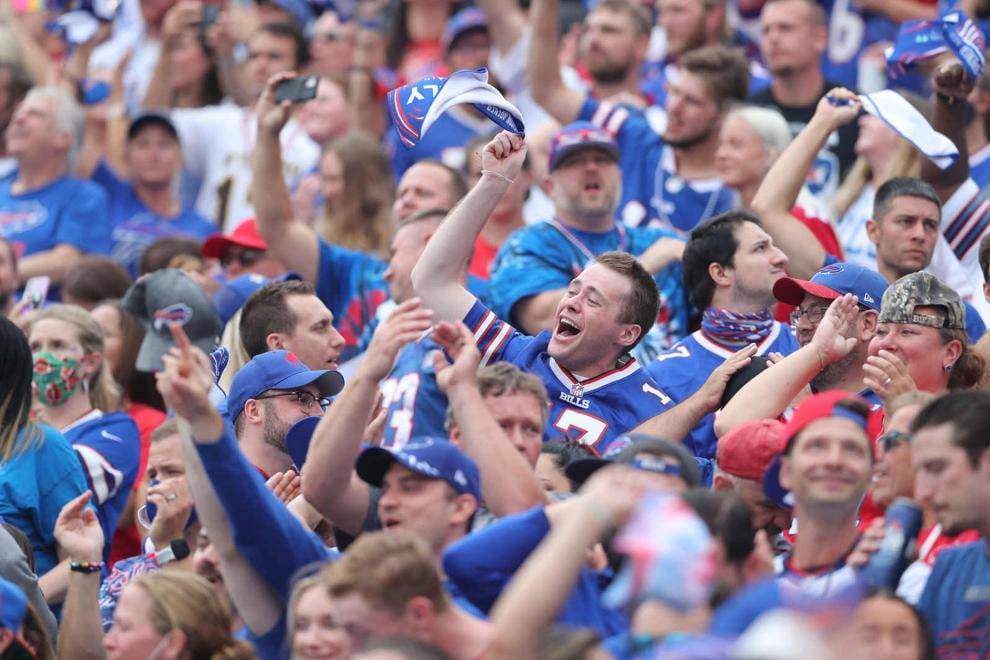 Starting early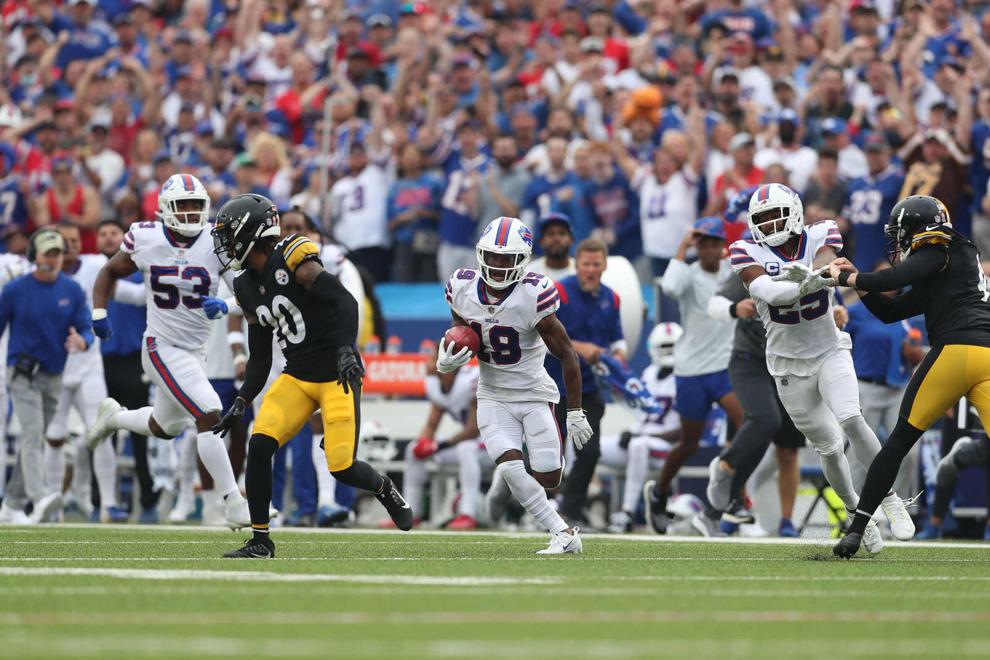 Air ball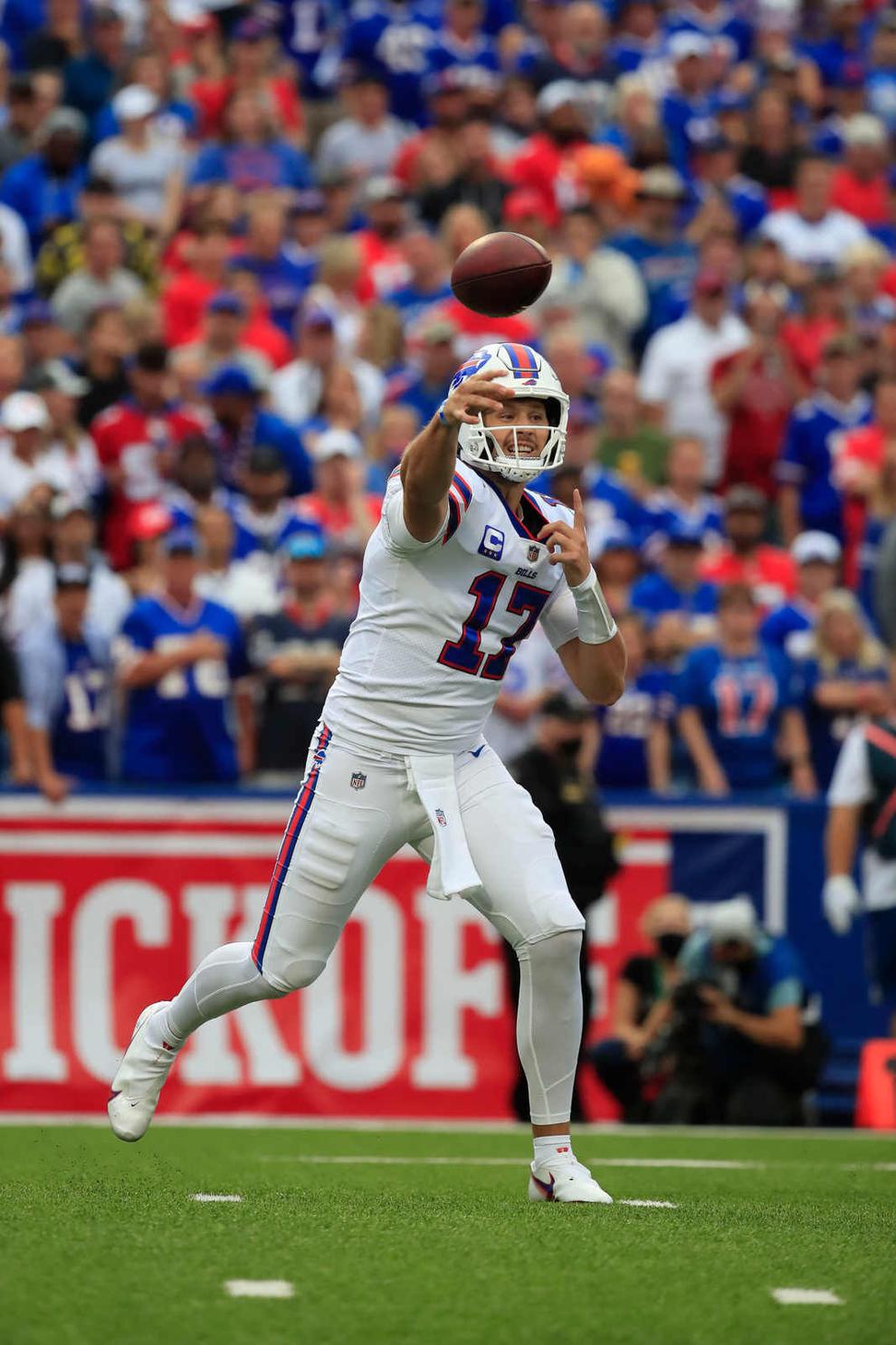 Back to pass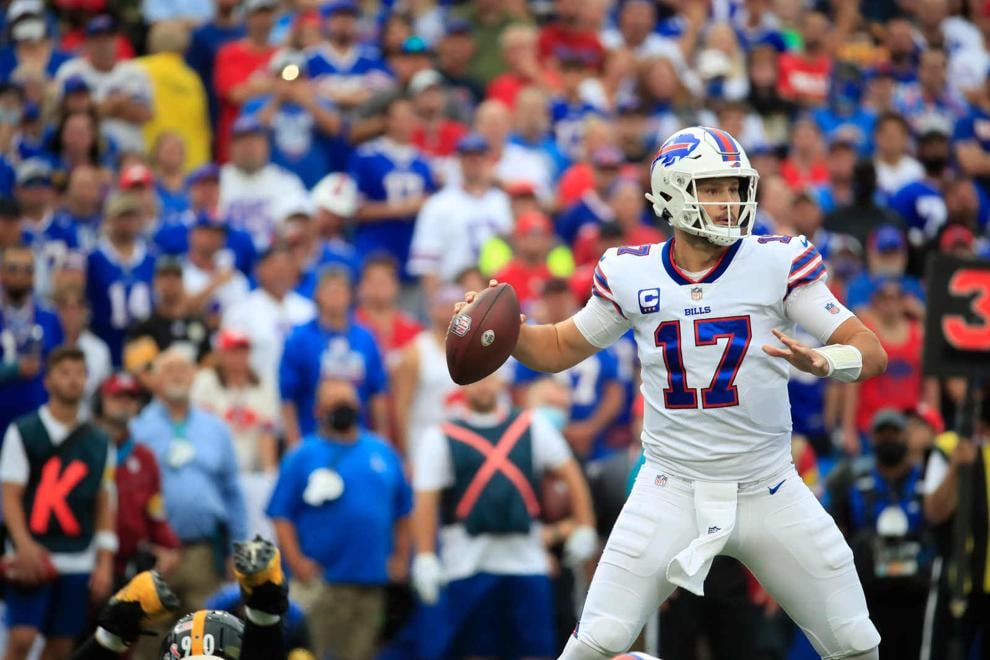 Singletary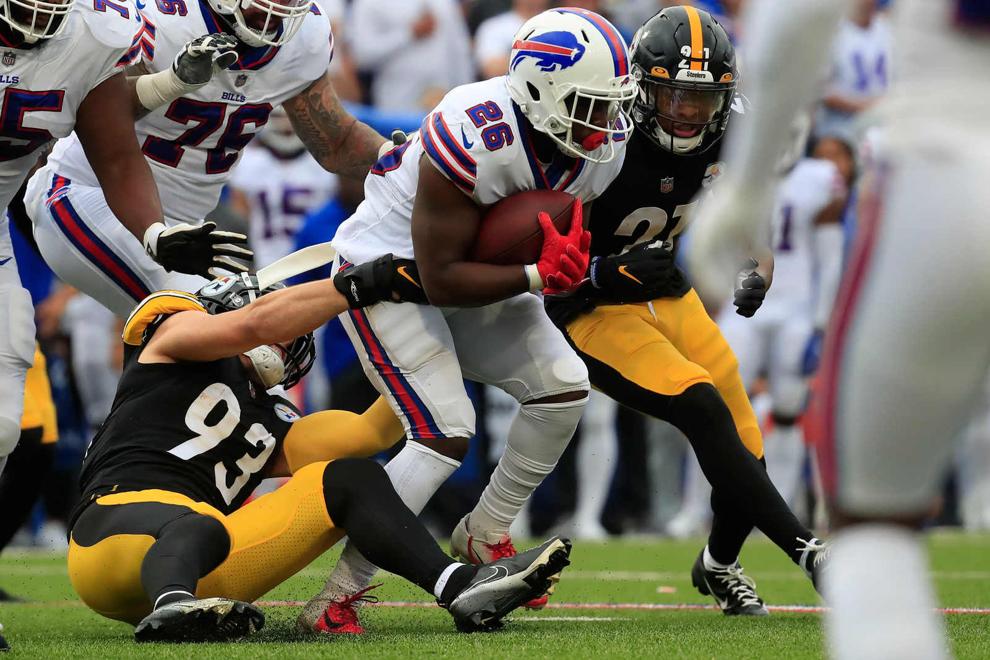 Bills Steelers first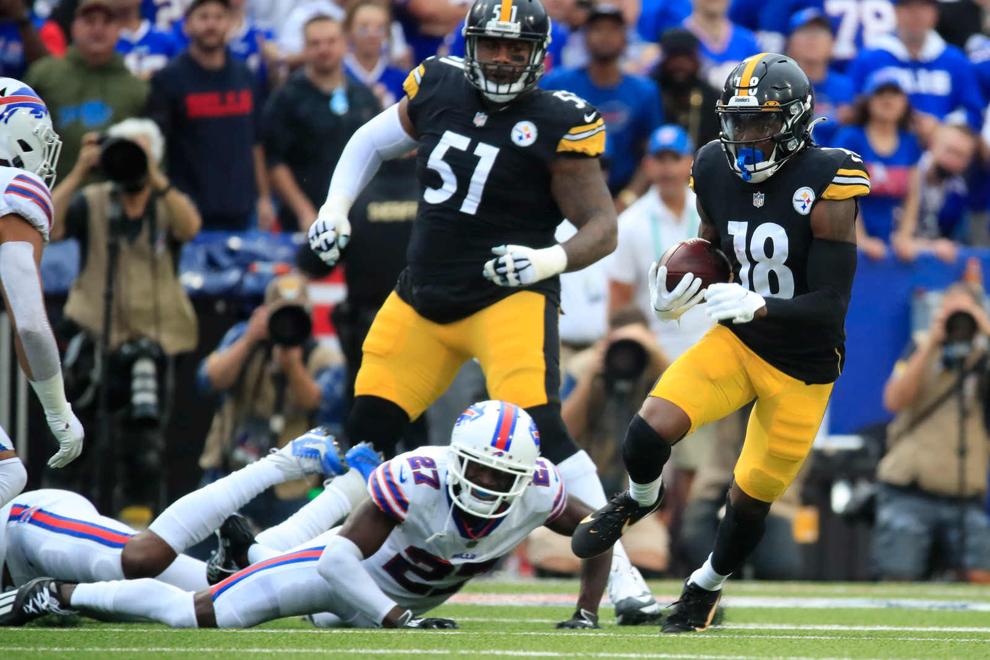 Complete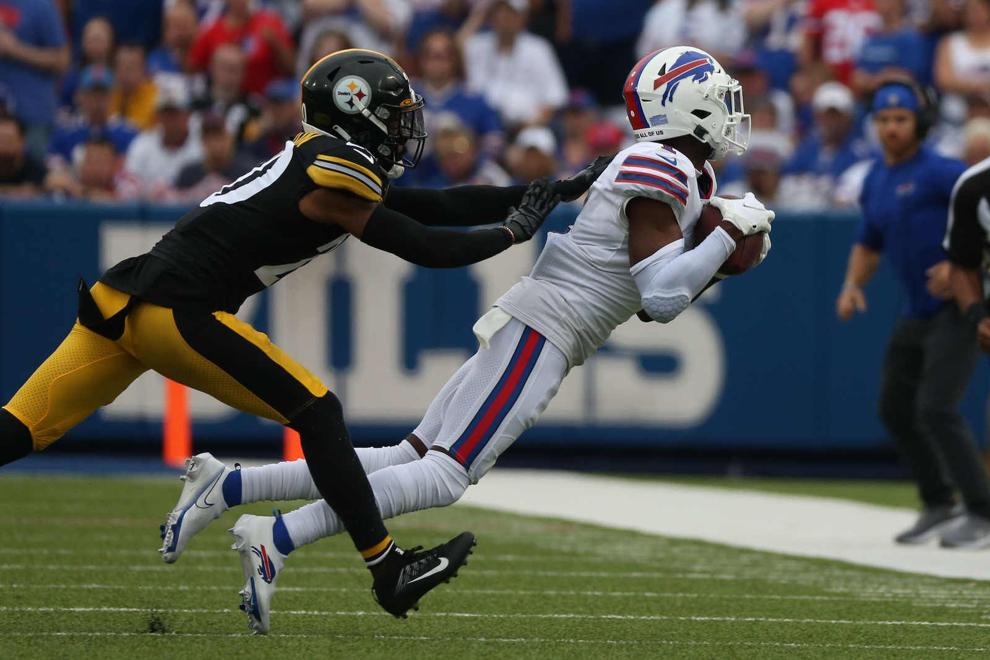 On the run
First down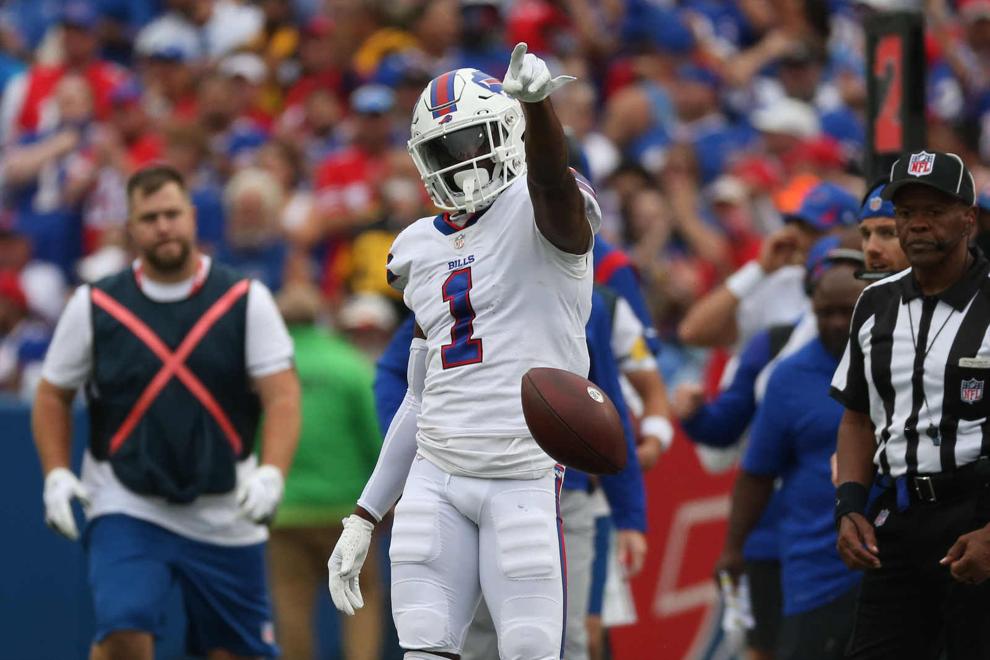 Nowhere to go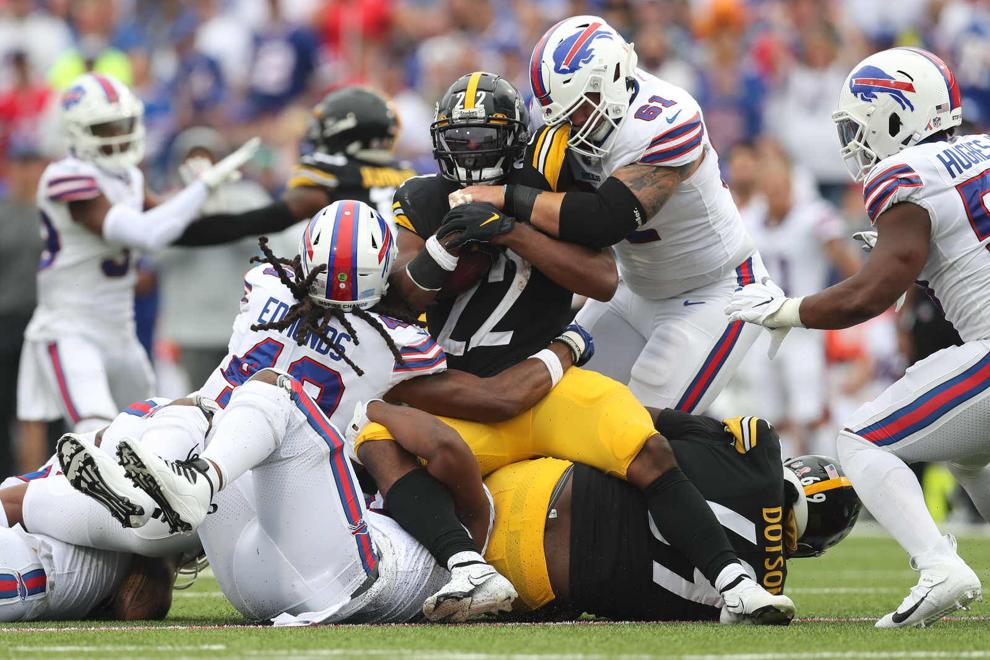 Super Mario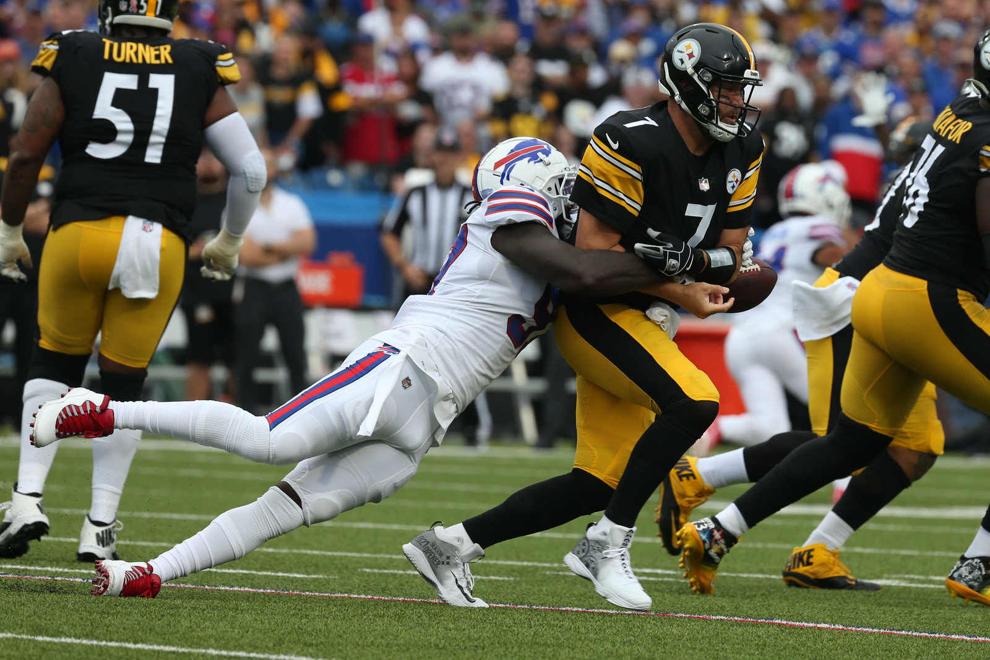 Airing it out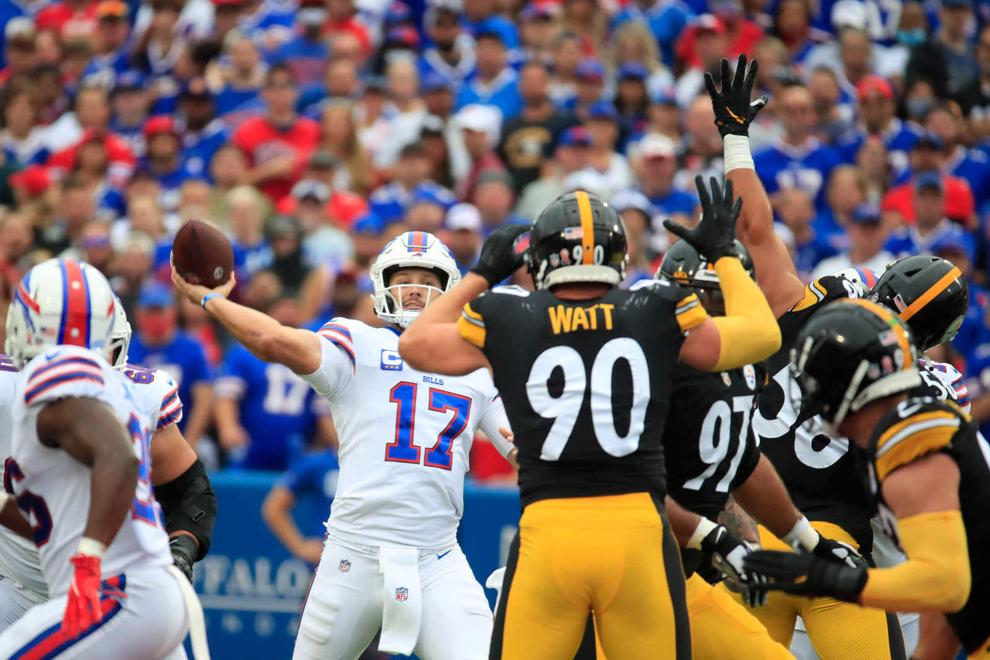 Pittsburgh passer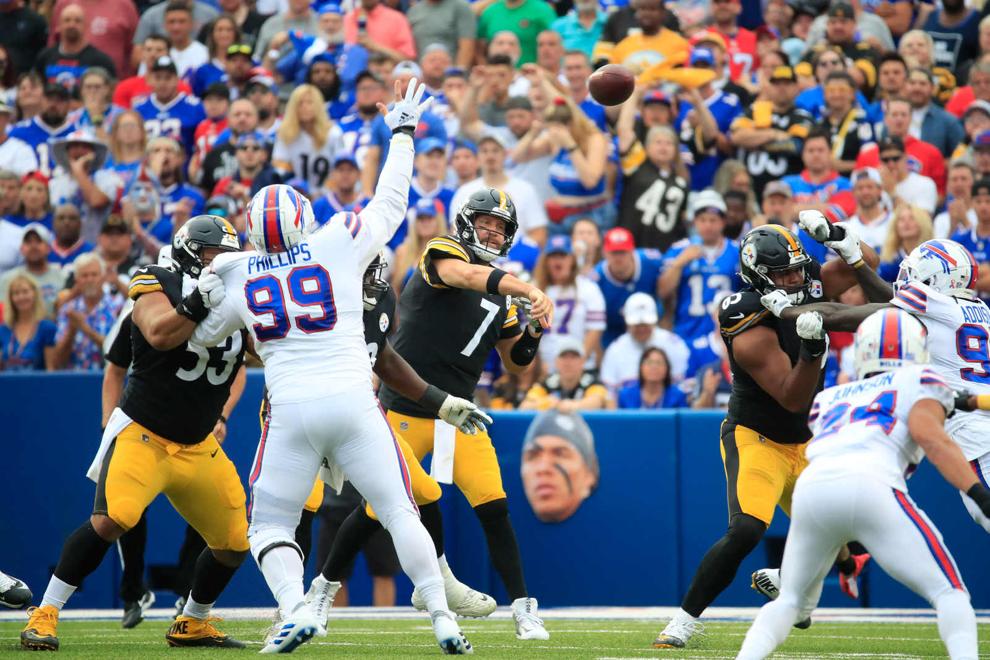 Coach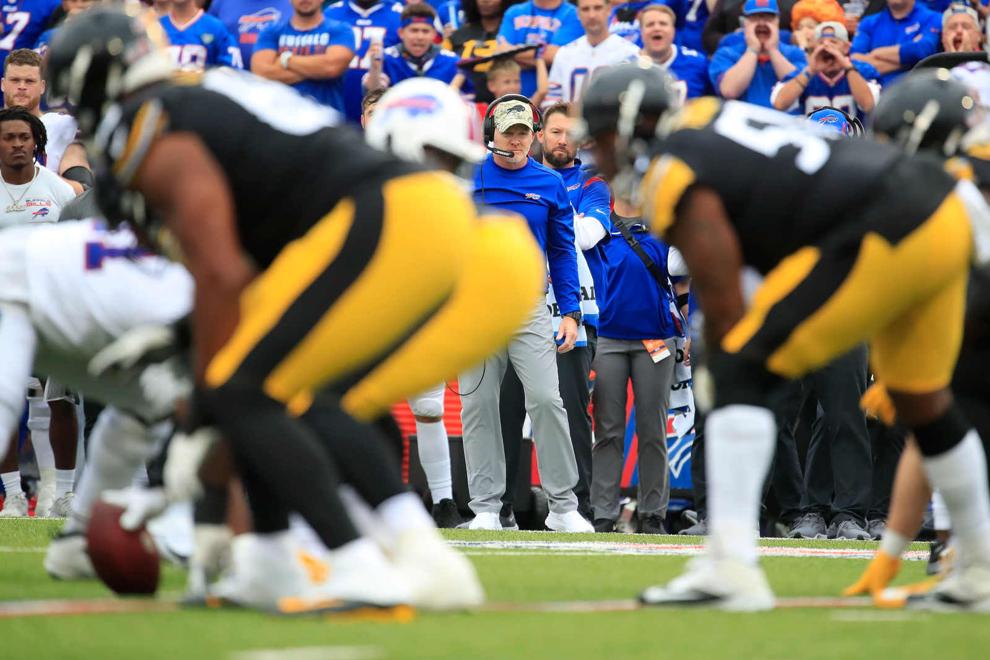 Battle of the backs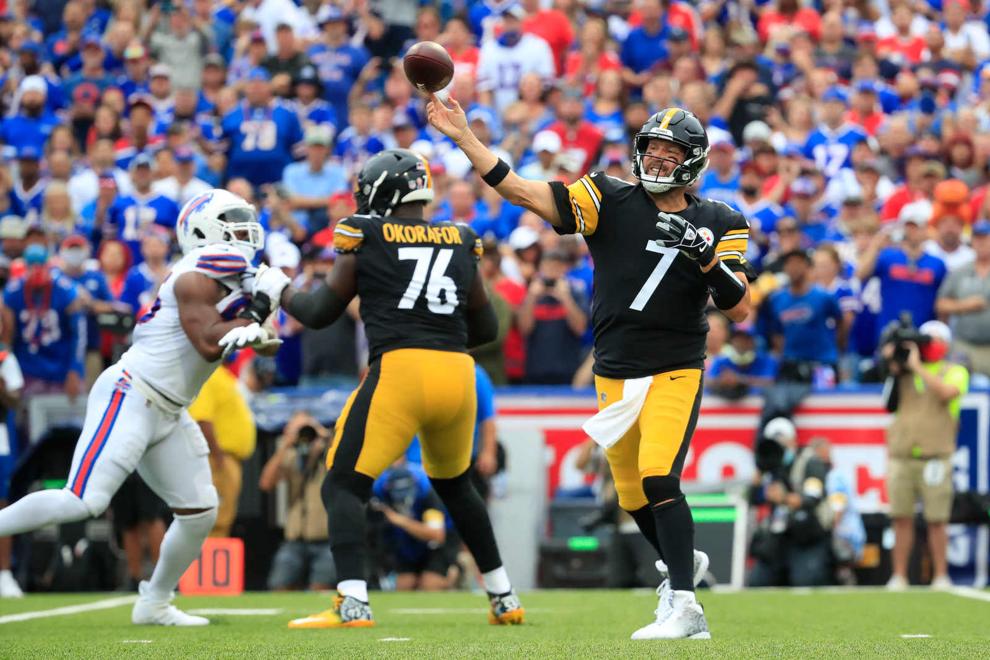 Tomlin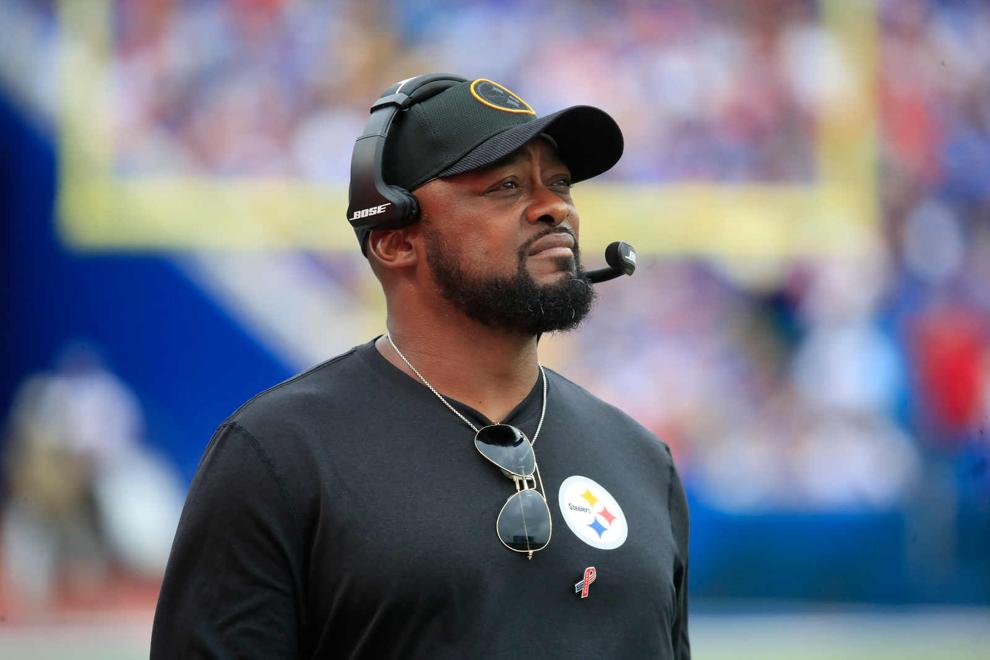 Big play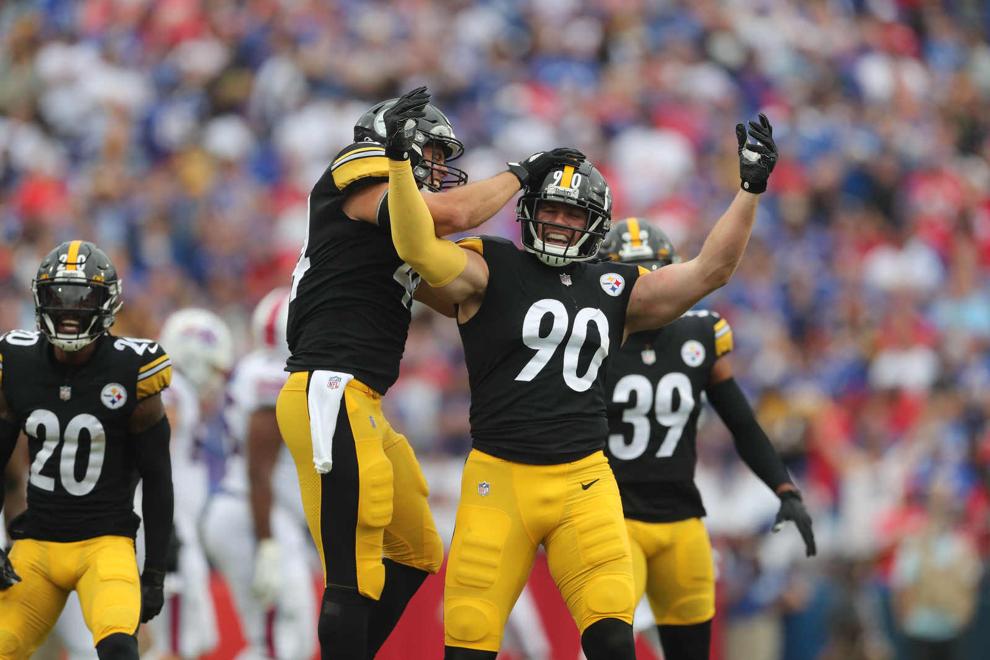 Watch now: Bills defender Micah Hyde speaks after loss to Steelers
Watch now: Bills' Jordan Poyer talks about loss to Steelers
Watch now: Bills quarterback Josh Allen speaks after loss to Steelers
Watch now: Bills lineman Mitch Morse speaks after loss to Steelers
Watch now: Bills RB Devin Singletary speaks after loss to Steelers
Watch now: Bills head coach Sean McDermott discusses going for it on fourth down
Sack
Can't hang on to Claypool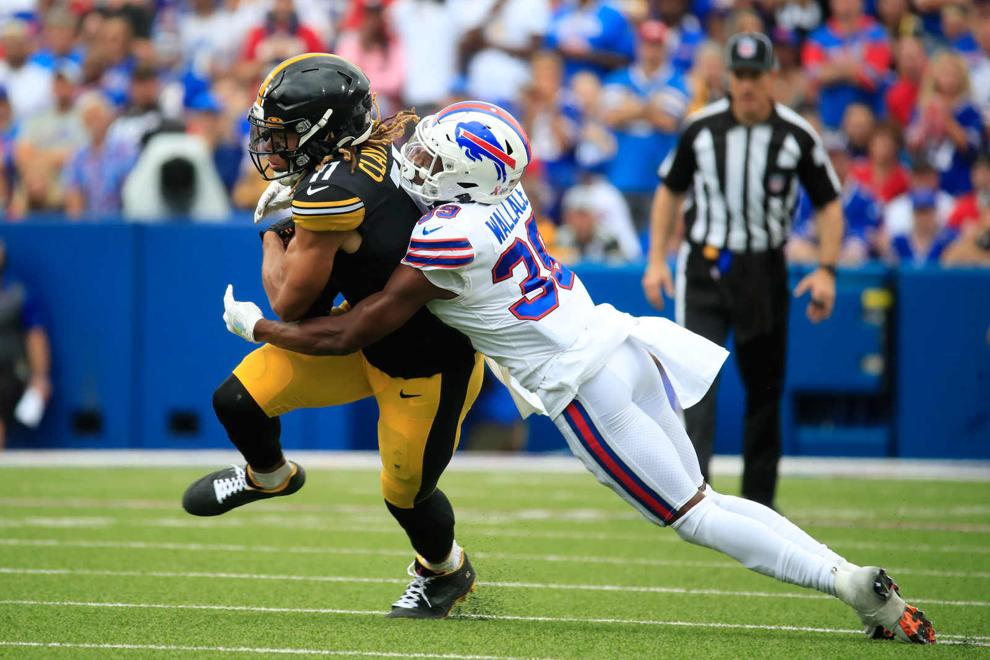 Broken play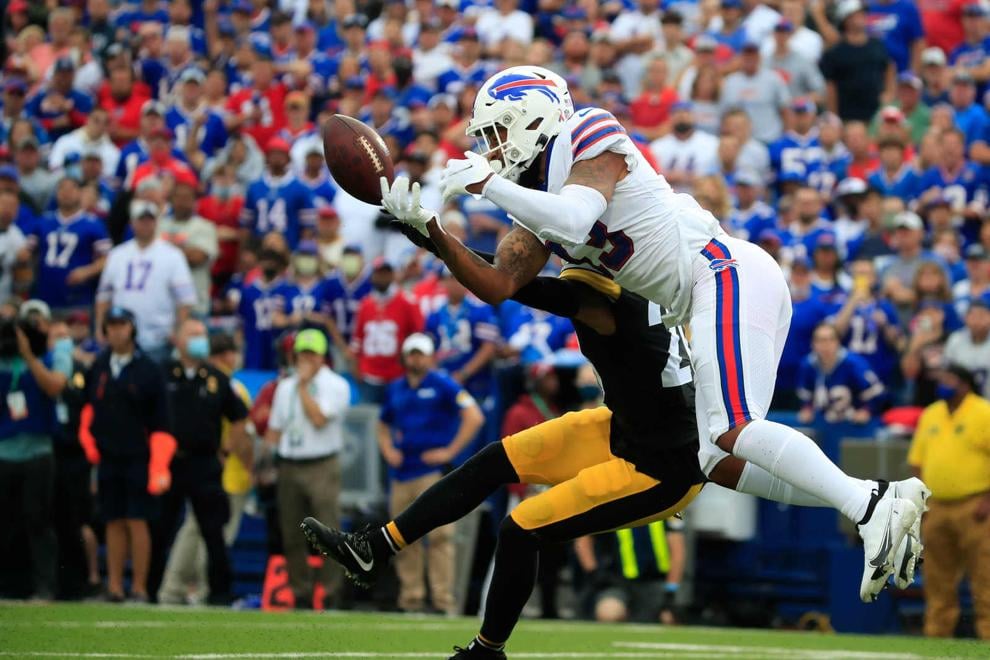 Brieda from the backfield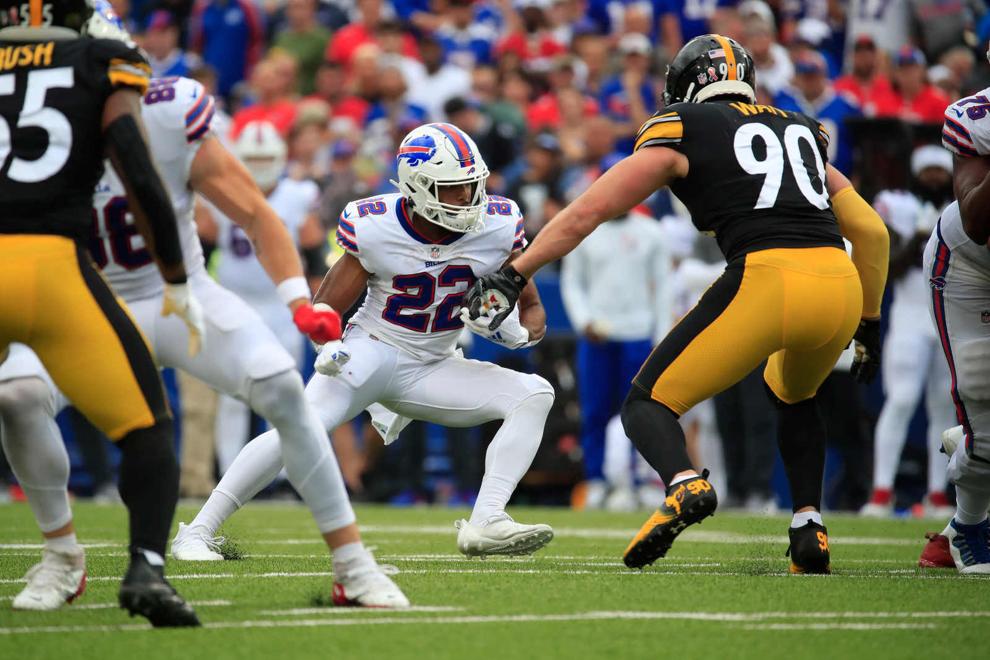 Trouble in the secondary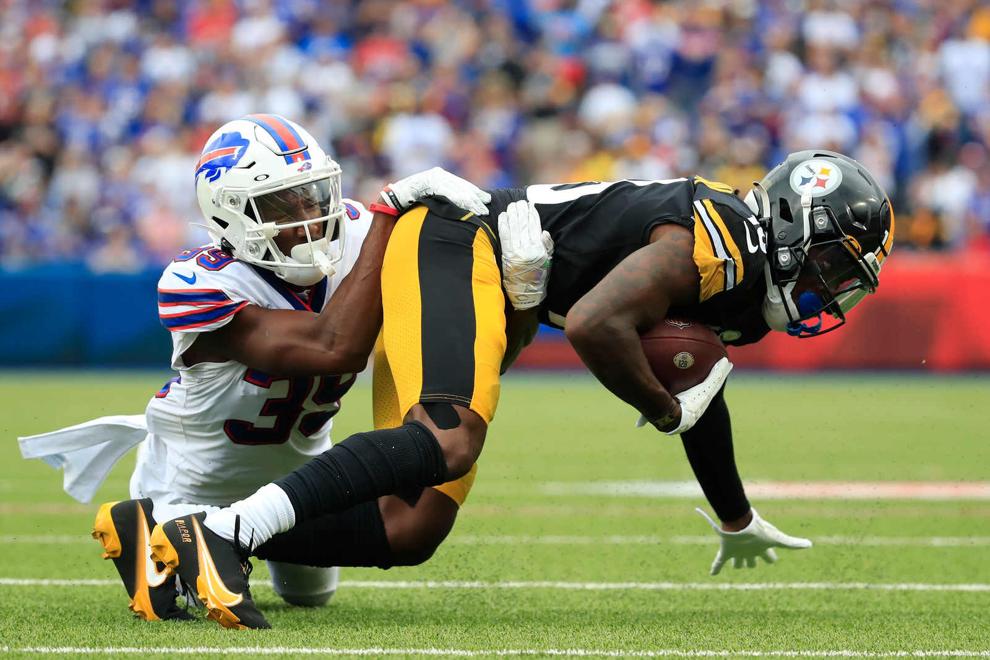 Roethlisberger fires
Big catch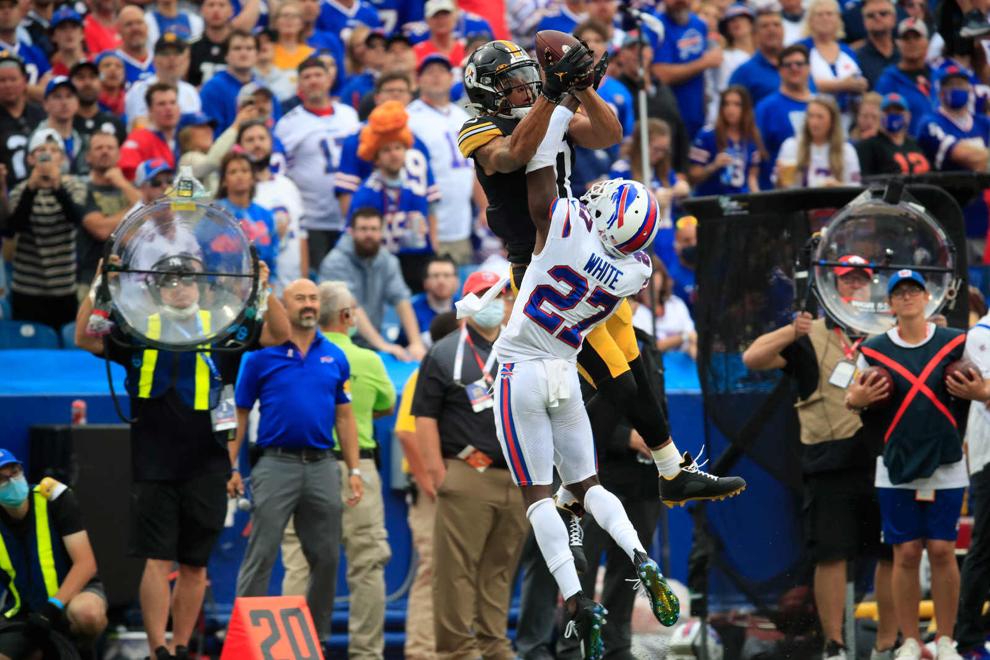 Hanging on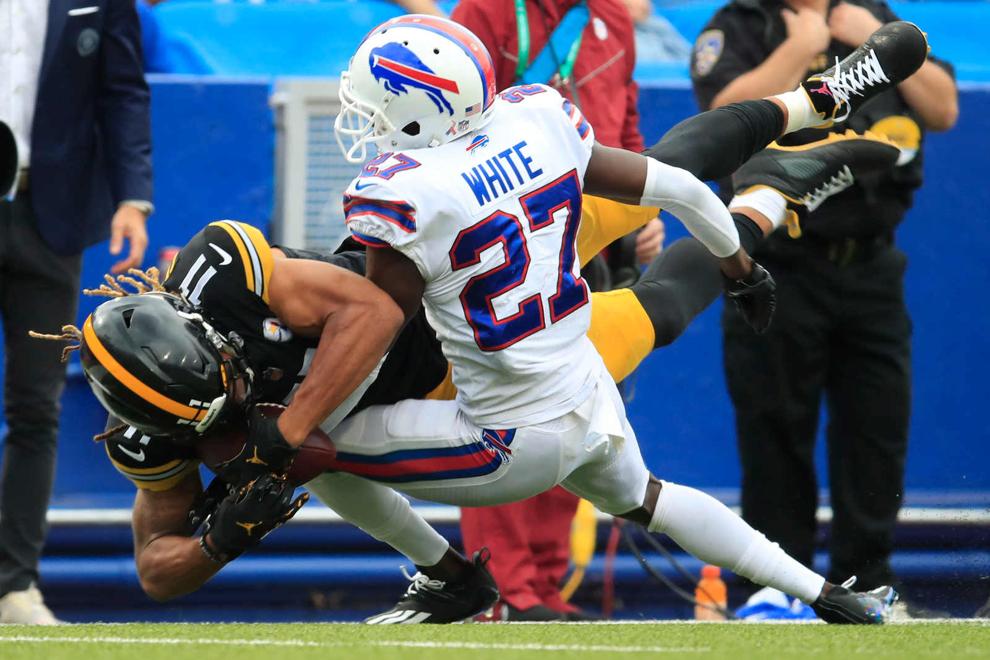 Johnson covers Johnson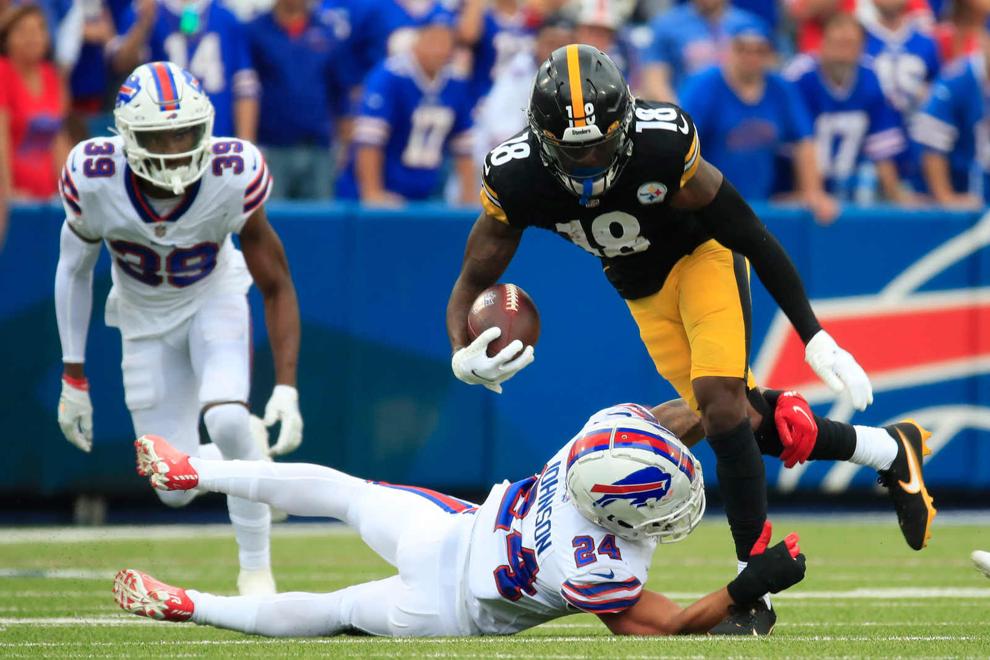 QB keeper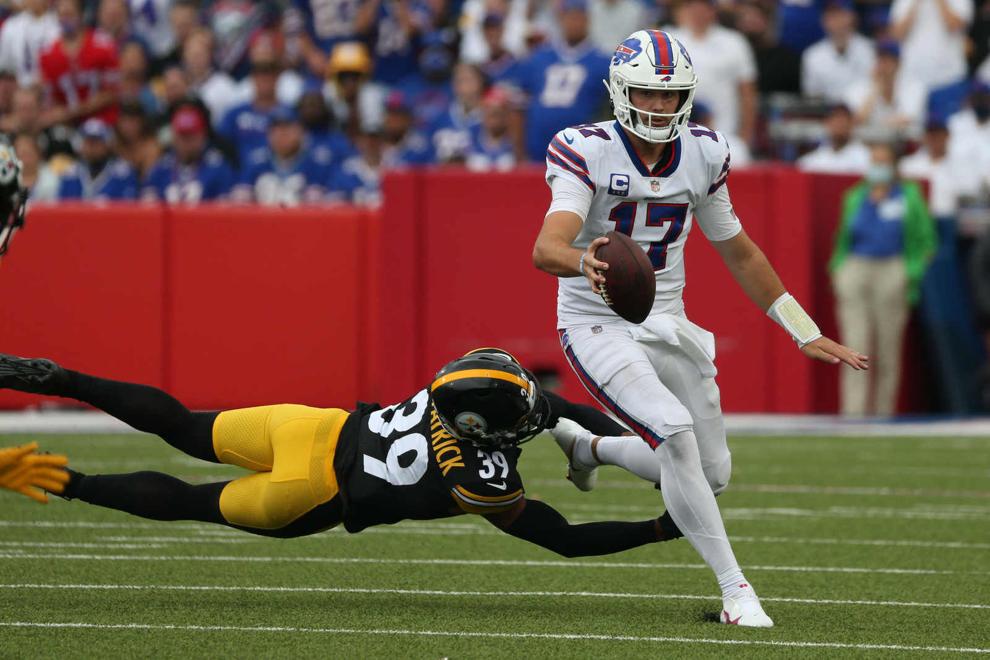 Sideline focus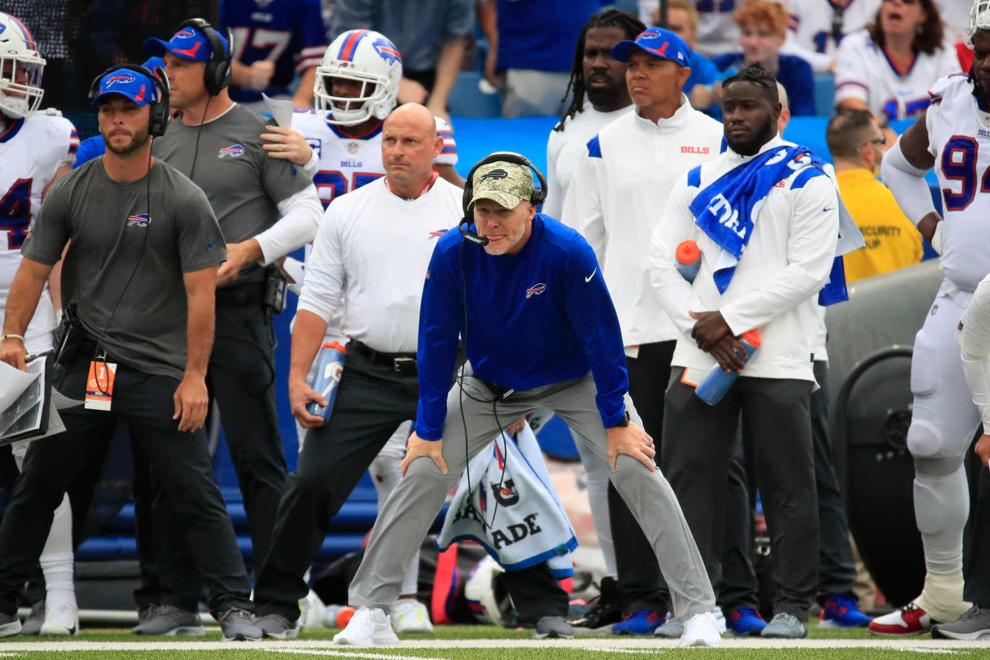 Game changer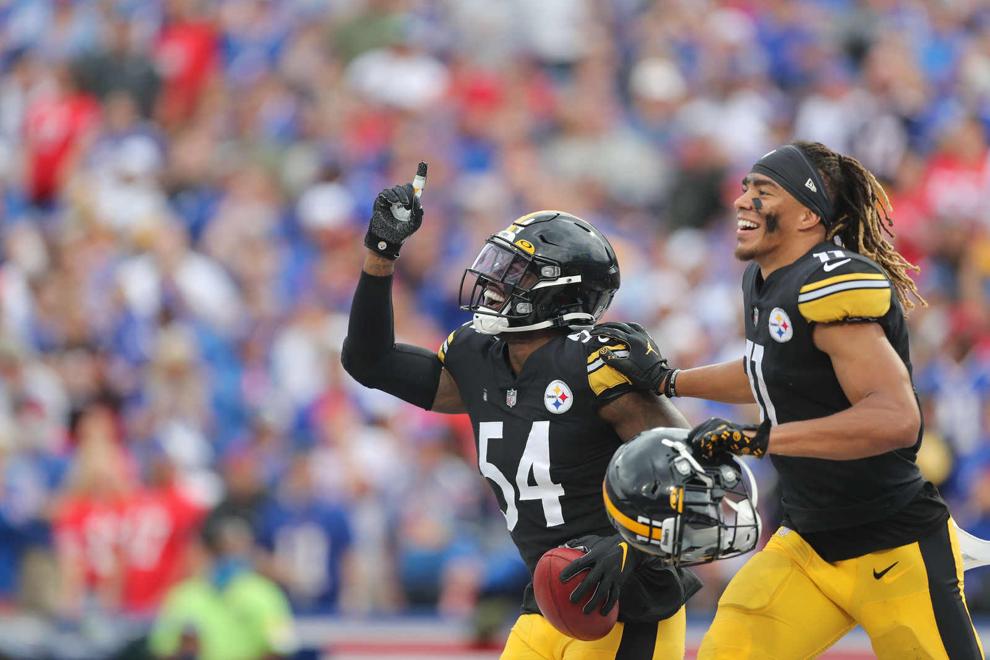 Pulling away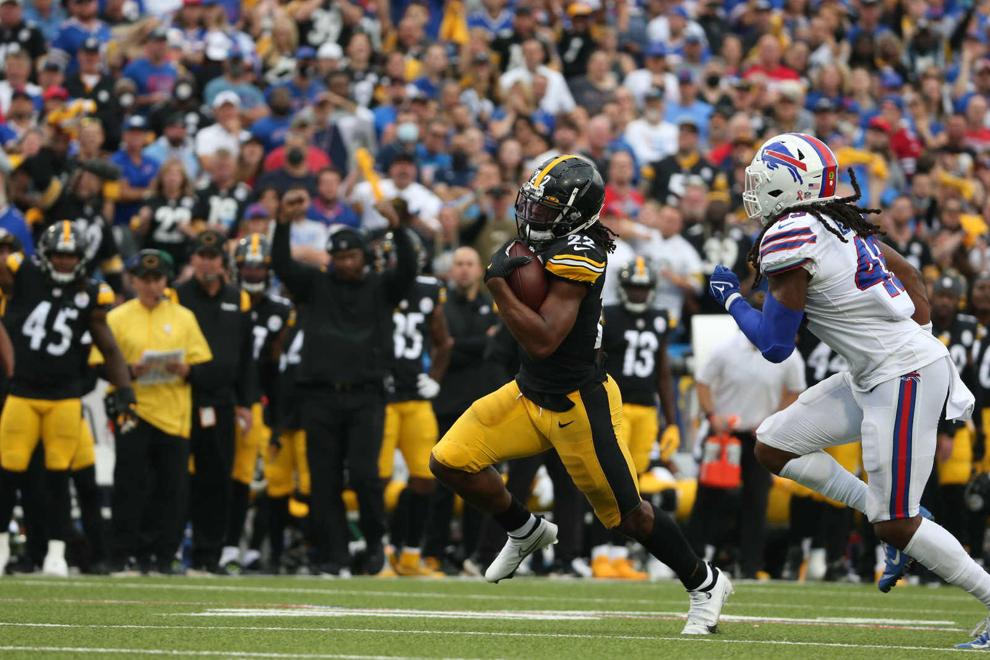 Airborne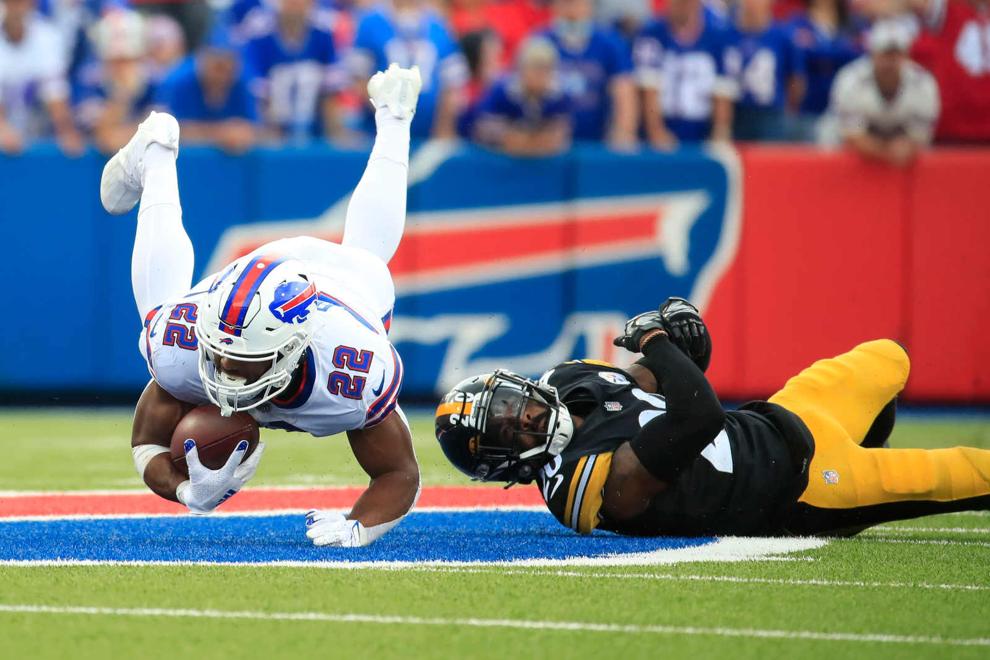 Harris breaks out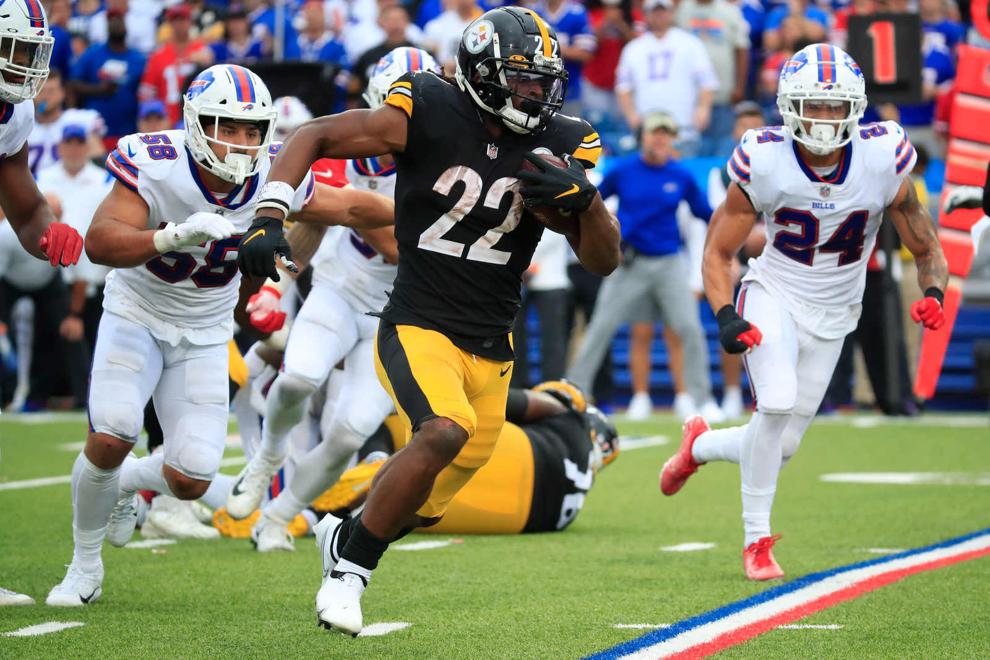 Unanswered points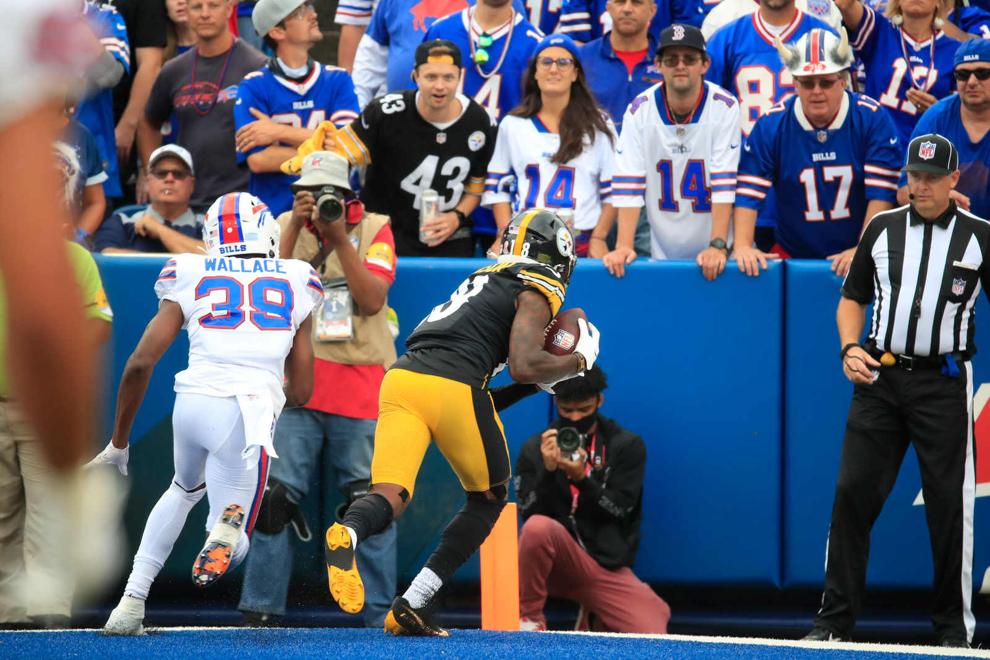 Hard feelings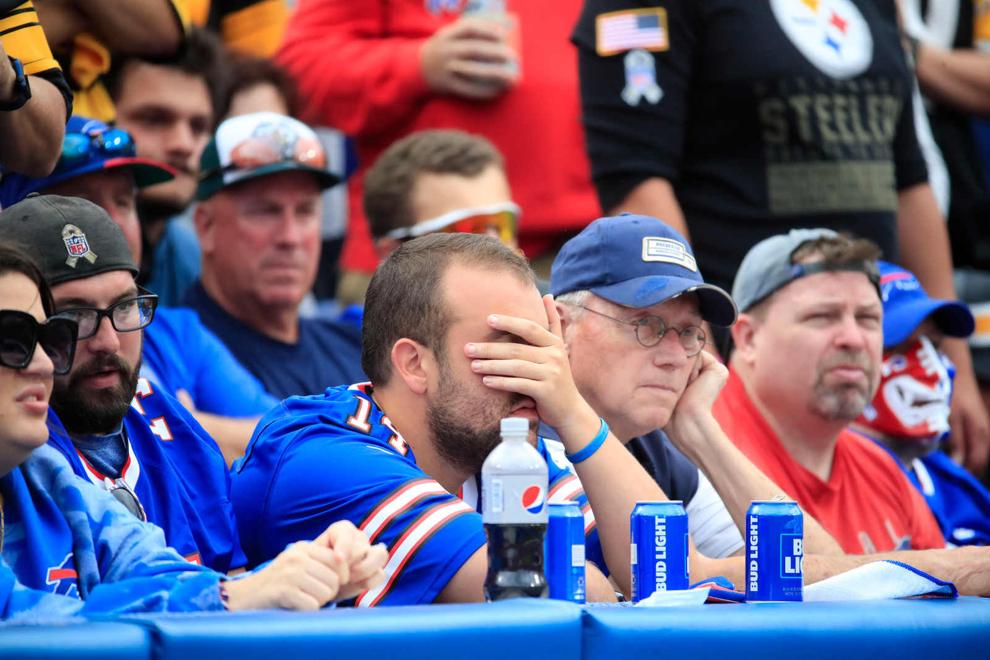 Singletary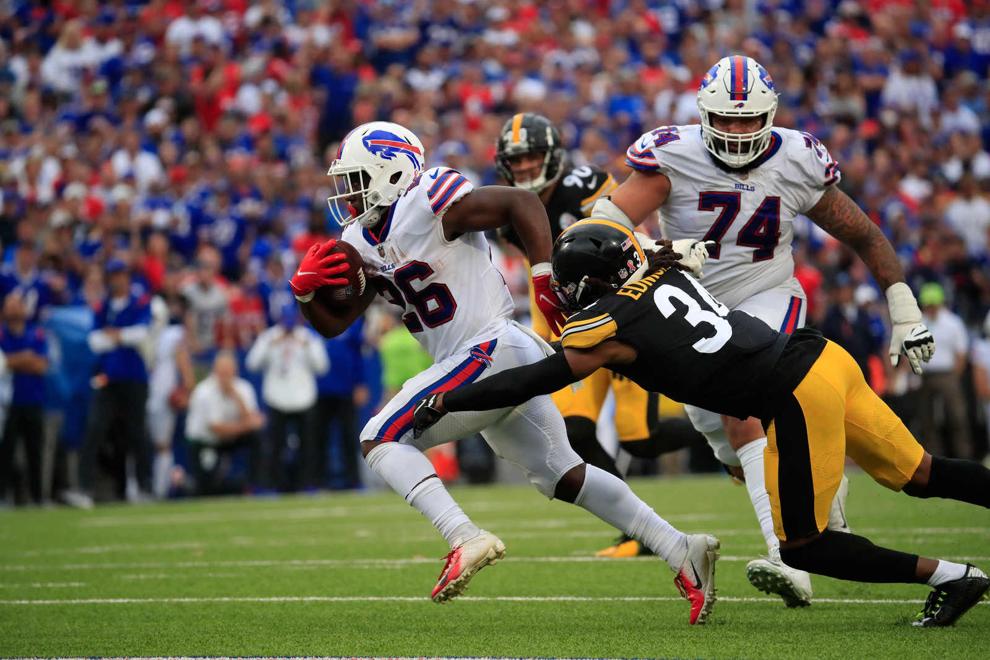 Facing adversity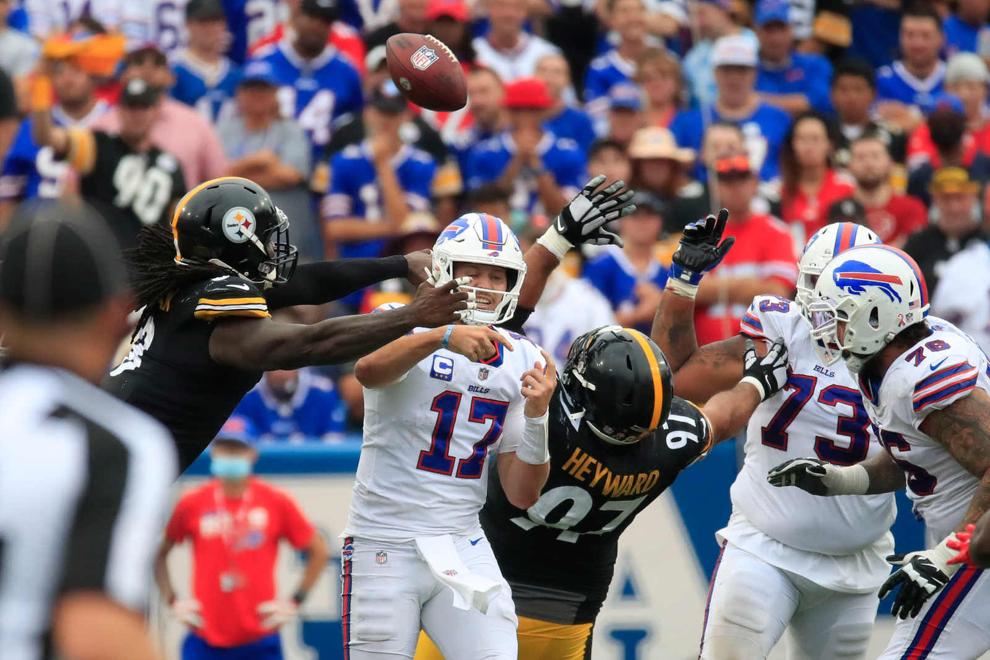 Reception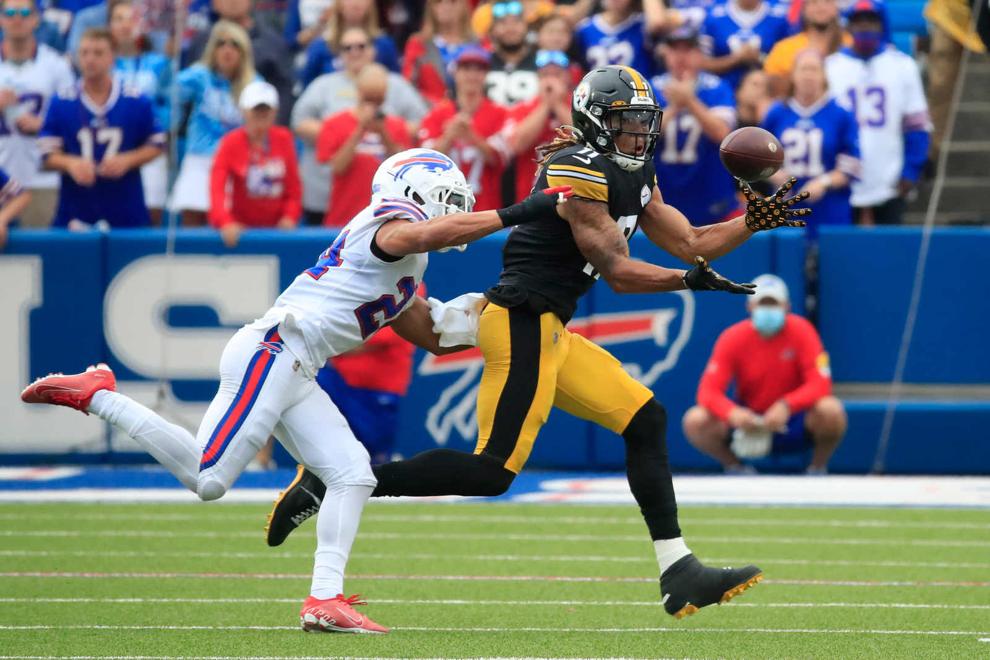 Going nowhere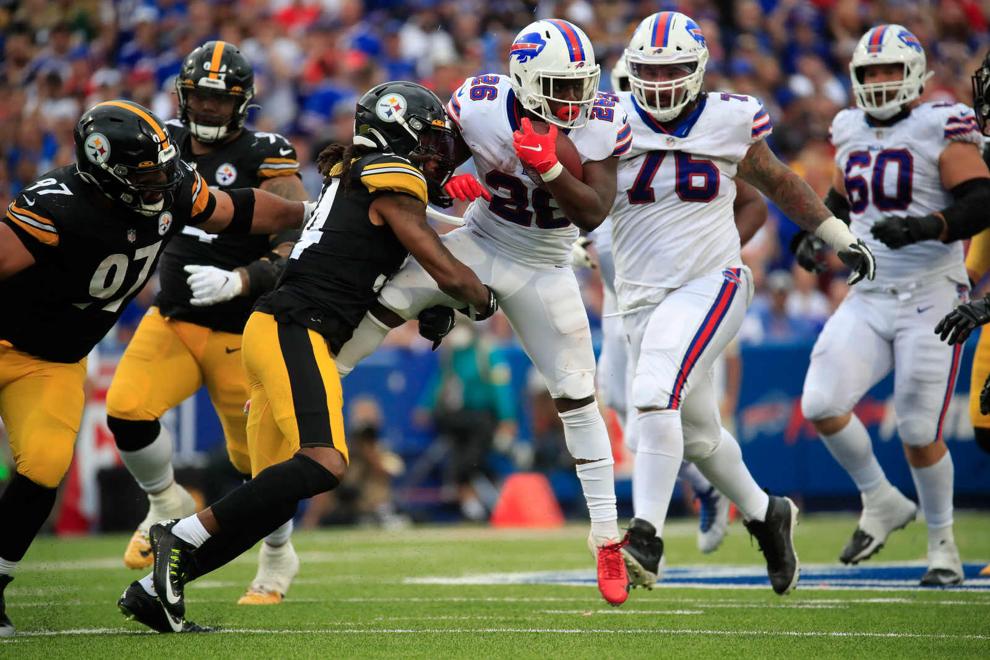 Flat tire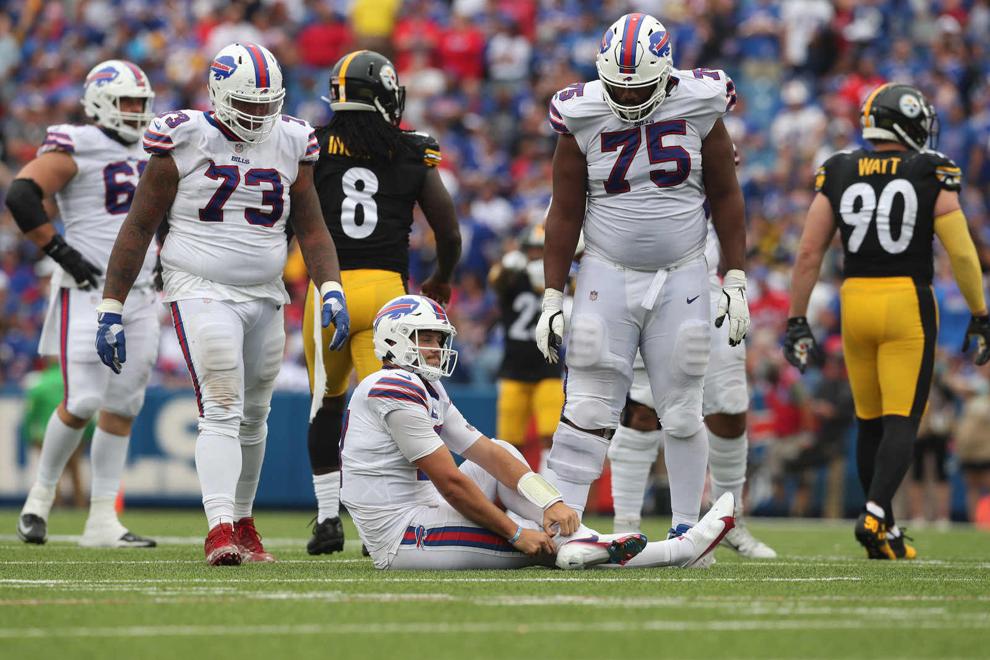 Sad ending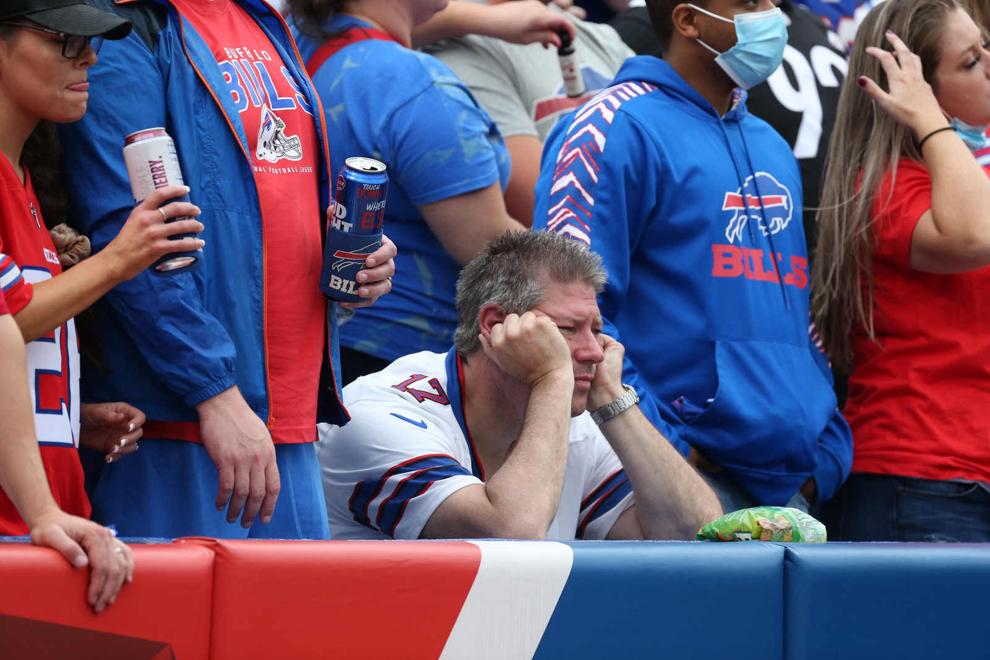 Motivated for next week