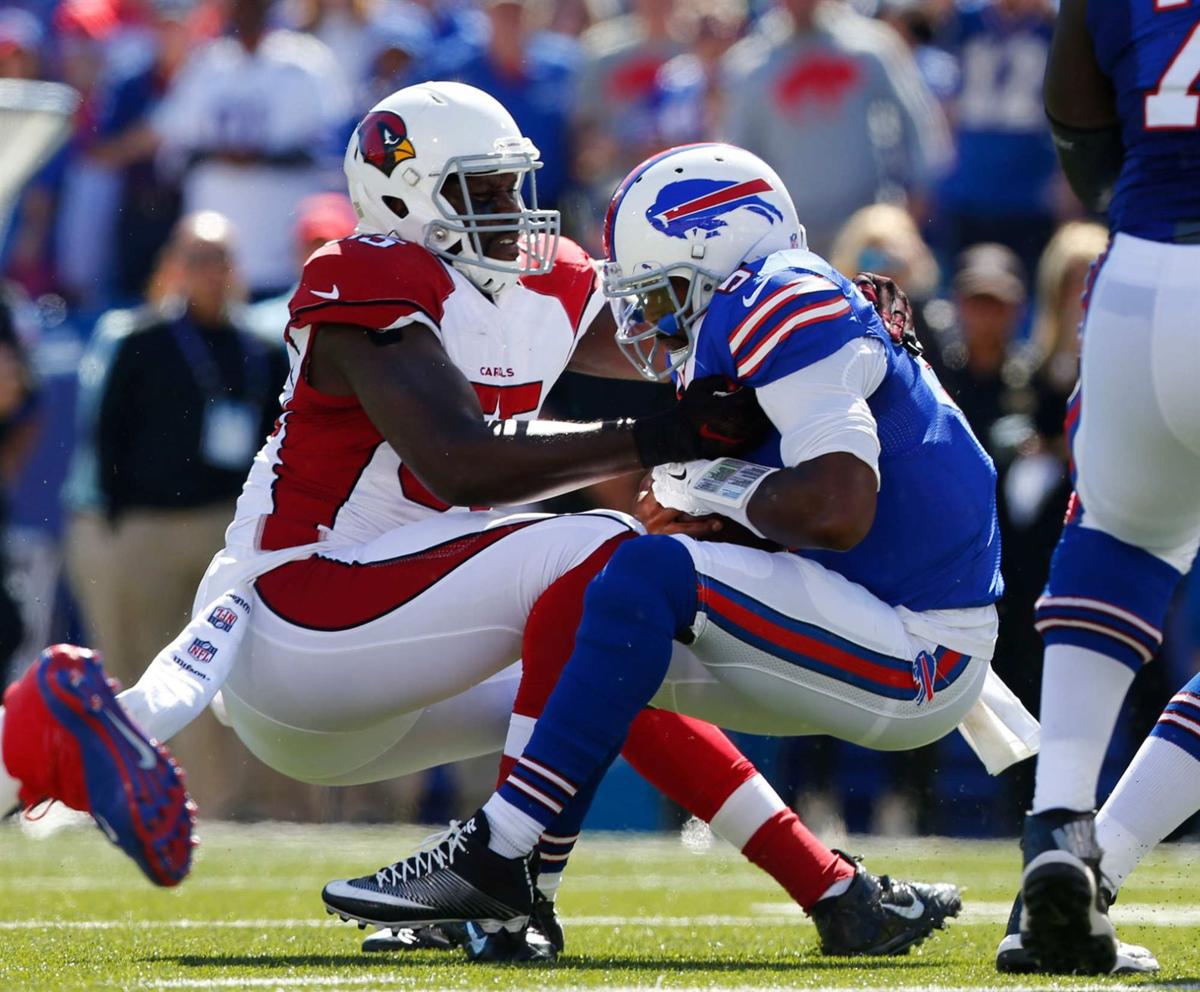 It's hard to see how spending to acquire Jones makes much sense for Buffalo.
The Bills have invested huge resources this offseason in improving their defensive line by drafting Greg Rousseau in the first round and Carlos Basham in the second, on top of drafting A.J. Epenesa in the second round last year.
They already have a logjam of bodies on the defensive line, the most competitive unit on the team this summer.
If they want to carve out space under the salary cap for a big expenditure, giving quarterback Josh Allen a contract extension surely would be a much higher priority than adding an expensive older veteran.
The drafting of Rousseau and Basham gives the Bills the chance to have quality production over the next four years at a value cost, given their rookie contracts. Furthermore, the Bills have huge incentive to give Rousseau and Basham quality snaps to promote their development.
Jones, 31, has one year left on a contract that will pay him a base salary of $15.5 million this season. The Bills have $9 million in space under the salary cap, according to Spotrac.com. ESPN reported Jones wants out of Arizona because he's unhappy with his contract. He made first-team All-Pro in 2019 with 19 sacks but played only five games in 2020 due to a biceps injury.
There are ways the Bills could make more space. Cutting Jerry Hughes would save $6 million (and he still would cost $3 million against the cap). Cutting Mario Addison would save $2 million (but he still would cost $6 million against the cap). A fully healthy Jones is better than Hughes or Addison.
The Bills need to improve their pass rush. But General Manager Brandon Beane has the roster in a position where the team should be a contender for the next several years. Making expensive moves with a "one piece away" mindset is not Beane's style. Giving up big draft pick resources in a trade for Jones and then making him one of the highest-paid defensive ends in the NFL completely defeats the logic of investing in both Rousseau and Basham.