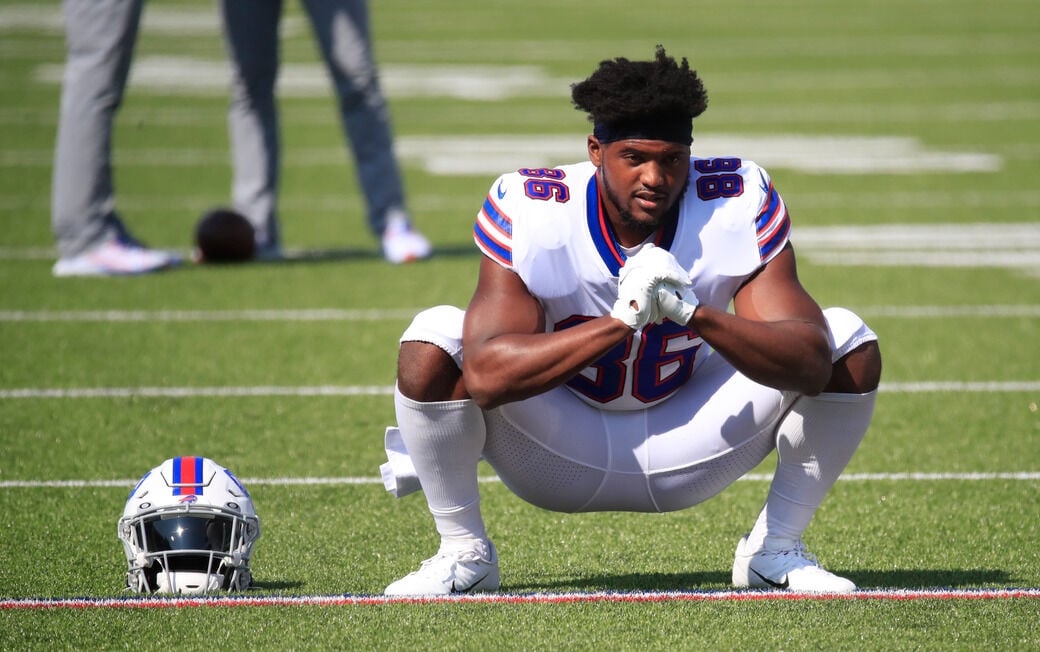 When Reggie and Linda Gilliam would go visit their son, Reggie, at the University of Toledo, they would bring snacks, and lots of them. Sure, Reggie was a teenager and a football player, but they still thought that perhaps the $300 worth of snacks would last a little longer.
"Then the next week we'd go, it would be gone," Linda said. "Because he gave it to everybody on the floor."
Gilliam was a sharer. He'd invite everyone on the dorm floor over for food. If they wanted to cook, he'd let them use his ingredients and his waffle maker. If they didn't want to cook? He'd swipe them in on campus using his meal plan. Gilliam was going to make sure that everybody ate.
It's his focus now on the football field, too. Gilliam, a fullback at the moment, joined the Buffalo Bills as an undrafted rookie free agent last season. He's happiest under the radar, as long as he can help the team win and help others make the plays they need.
"I don't need to be in the spotlight," he said. "I'm just OK with getting my job done, and having that trust in my coaches, of knowing that 'he's gonna go out there do his job every time we put him in.' "
So much of who Gilliam is, his mannerisms both conscious and subconscious, comes directly from his parents. He was raised in a military family. His dad graduated high school on a Friday, and he was at basic training on Monday. He rose to First Sergeant before he retired. Both of Gilliam's grandfathers were in the Army, and his dad's sister was in the Air Force. His mom, a field administrator for the Department of Transportation, is just as meticulous.
"She is very, very much disciplined, just like my dad is," Gilliam said.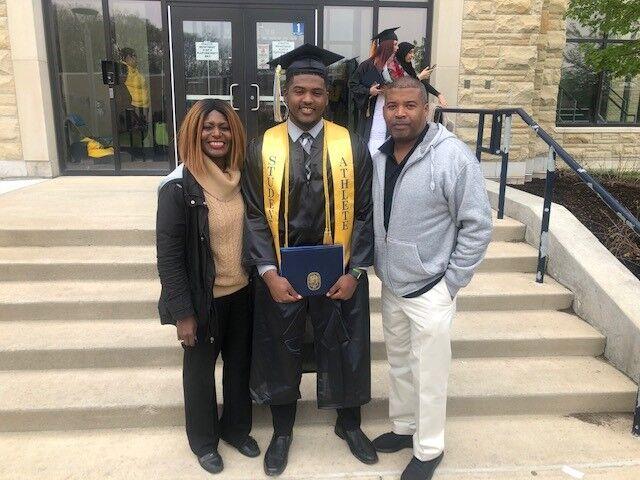 He remembers coming home from school each day and his whole house smelling like Pine-Sol. "Everything was spick and span, clean, spotless," he said. When he went off to college, Gilliam realized he kept things significantly cleaner than the average male student.
His parents have since moved from the orderly house in Ohio to one in Maryland, following Linda's promotion. They have a room for him in the house there, which Linda says is like a shrine. There's framed newspaper clippings, photos and plaques. There's a reason his dad spends time there, even when Reggie is away.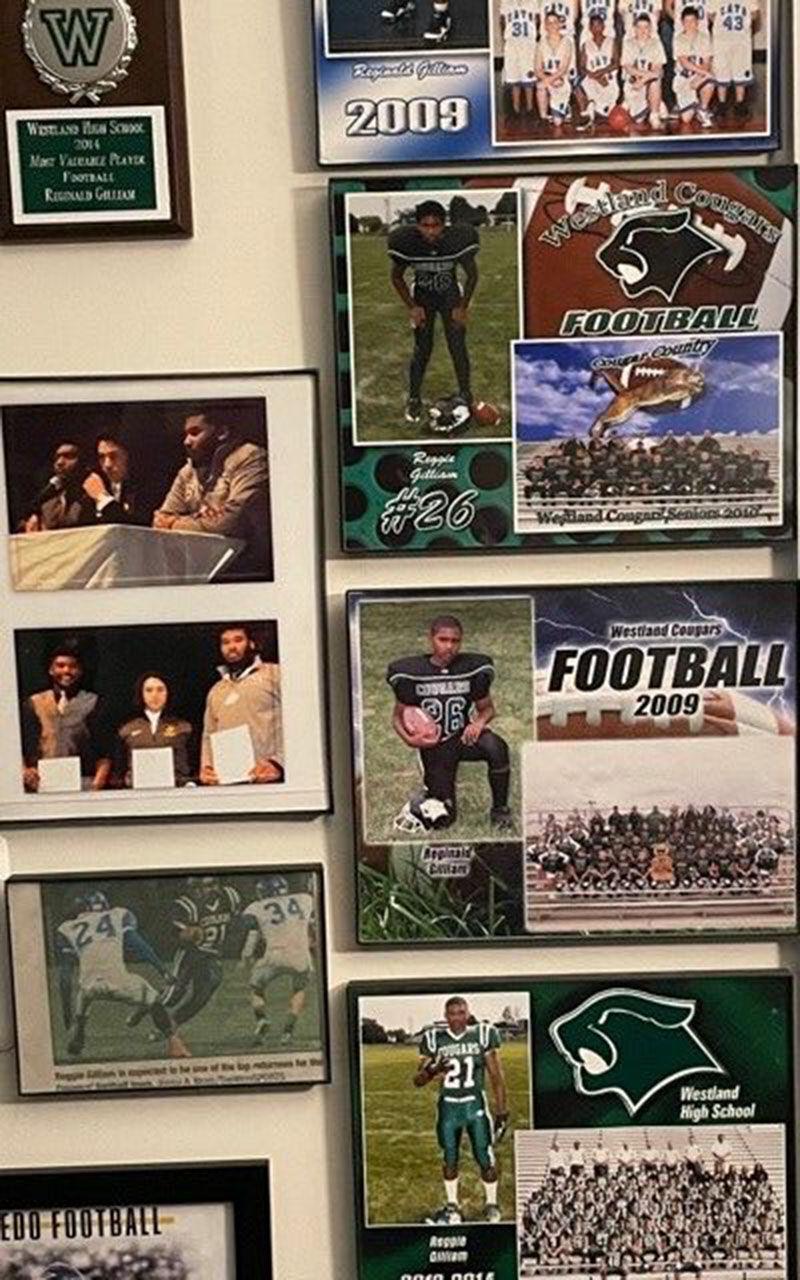 "Time to time, I just love to go down in his room. Because in his room, I've got pictures of him when he was playing when he was 8 years old, all the way up to the to the NFL," his dad said.
"It's so nice to me just to go in there, and look at all the pictures that we have, watching his little face change as he gets older, and different uniforms he wore, different teams. I actually just love going down there and just standing in the room and looking around sometimes. Because it is great, because he grew up right in front of my eyes."
On the walls of the room, Reggie's path to the NFL has clear and linear plot points, but the destination wasn't ever a given. The odds of making it in the NFL are slim for anyone. Add in that you're an undrafted fullback entering the league during Covid-19? Gilliam had no scouting combine, no Pro Day, no visits, barely any exposure, and barely any stats for his body of work.
"You don't have any stats, because you don't get blocking stats," Linda said.
But in college, Gilliam was fine sharing the ball and sharing the spotlight. His mom sometimes pushed him to ask his coaches for more carries or for a bigger role. She knew what he could do, and she knew he could help the team. But other lessons she and her husband had instilled in Gilliam took precedent.
"He said, 'No, Mom, I'm gonna do whatever they ask me to do,' " she said. "That comes from his military raising, because you do what you're told. Don't complain. Don't ask questions. Don't say anything, just do it."
He was quiet, hoping his play would speak for itself, but he was set on making it to the NFL. His parents believed in him, and they supported him. But still, there was some natural worry in building a dream around so much uncertainty.
"I said, 'Well, what happens if that doesn't work? Just say something happens, and it doesn't turn out that way? What is your Plan B?' " Linda said. "And he said, 'I don't have a Plan B, because if you don't have a Plan B then your Plan A can't fail.' "
She was taken aback. Her husband chuckles as she recalls her hesitancy.
"I had to think about it for a minute," she said. "I said, 'OK … but I would still feel better if you had a backup plan!' "
He hasn't needed it yet. He's the first person from his high school, Westland High in Galloway, Ohio, to reach the NFL. He was a walk-on at Toledo, where he was switched to tight end. The Bills now have him as a fullback, though he stays ready to be thrown anywhere on the field.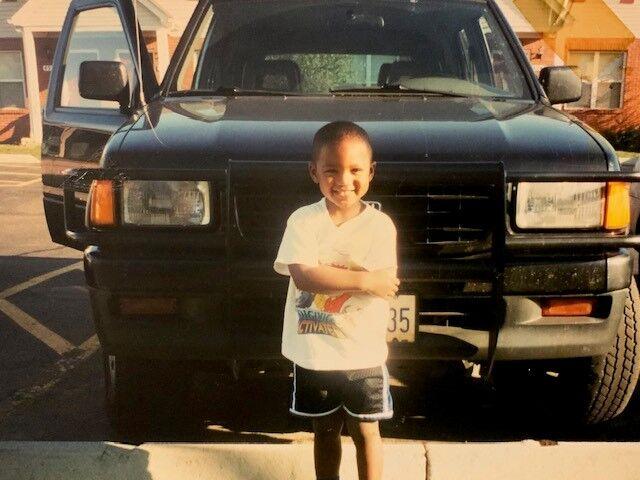 He was on the field for just 7% of offensive snaps last season, but contributed on special teams. This year, he could see an uptick in his usage. When General Manager Brandon Beane gave his thoughts on the initial roster Wednesday, he noted that as Gilliam solidified his spot on the team in the preseason, he illuminated more options for the Bills' offense. 
"We didn't really hand him the ball before. We just had him as this lead fullback or this hybrid tight end," Beane said. "We decided on some short-yardage plays in these games, and again, some of that was with a two-back set. And then, because we were beat up a little bit, when (running back) Antonio Williams got out, we started handing the ball in Chicago in a single-back set.
"And that confirmed to us – because this guy played tight end in college, so they weren't handing the ball out of the backfield – that confirmed that he can be part of that process and can be a short-yardage back for us."
In that preseason victory at Chicago, Gilliam had a team-leading eight carries for 24 yards, punctuated by two 1-yard rushing touchdowns. He needed to make his case ahead of the cuts to the initial 53-man roster. But he was also following parents' orders.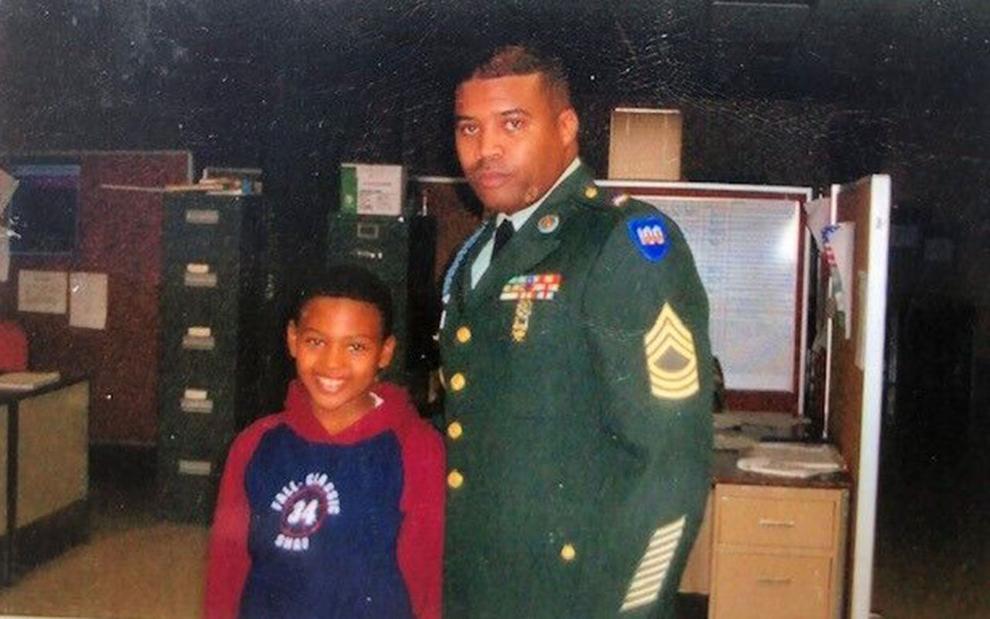 Gilliam's parents talk to him before every game. It goes back to when he was young, and his dad would sometimes be away on duty. They wish him luck, tell him to be safe, and then text a prayer. The Chicago game came the day after his 24th birthday, so Linda had an added wish to relay.
" 'OK, Reggie, for your birthday,' I said, 'I want you to go out and score a touchdown.' I said get a touchdown for your birthday," Linda said. "So when the game was over, I said, 'Well, you just showed out! I said get one touchdown, and you got two.' "
He's used to listening to them, even when it's hard. In high school, he would see his friends get permission to do all sorts of things he couldn't: stay out late, go to parties. He would point that out to his dad, who would point out a difference in the situations.
"One of my favorite things to say to him was, 'Reggie, your friends don't call me dad,' " the elder Reggie said.
The saying stuck. Gilliam brings up the same phrase unprompted when he looks back on his teenage years: "That was his response every time," he said.
He played a lot of video games, with Madden a natural choice. He kept his video games organized in their cases, just like he kept all his sneakers neatly in their original box. His parents taught him to take good care of his things, and he didn't want them to get any creases.
When the Bills rookies had their remote meetings last year, they would get questions about the organization and front office as well. Gilliam got everything right, and his mom took note.
"I said, 'Reggie, how did you know all this?' He said, 'From playing Madden, mom!,' " she said. "He said, 'Shoot mom, I told you: Those video games would pay off one day. It wasn't just me wasting time – I've learned so much from playing my video games.' "
He'll give credit to the video games there, but he has a clear answer for the reason he made it to the NFL. It's the same reason he's 20 minutes early to any Bills meeting, the reason he takes detailed notes as he learns multiple positions, the reason he saved almost all his money his rookie season, save for buying his dad a new truck. Gilliam's favorite thing to share is how much his parents have impacted him.
"It's really shaped me to be the best person I could be," he said. "That's really that's the driving force behind everything I do."