For only the second time in 10 offseasons, there will be no head-coaching changes in the AFC East. Bill Belichick is still the grand pooh-bah in New England, Sean McDermott has directed the Buffalo Bills to four consecutive playoff appearances, Robert Saleh (New York Jets) is getting a third year and Mike McDaniel (Miami) reached the postseason in his debut.
But all but the Bills have made significant changes at the coordinator level.
Once the regular season starts, all contracts – including players on the practice squad and injured reserve – count against the cap.
The Patriots deduced a former defensive coordinator (Matt Patricia) calling the offensive plays was sub-optimal, and Belichick hired old friend Bill O'Brien from Alabama for his second tour in New England.
The Jets understood they needed an offensive restart, telling Mike LaFleur to scram and hiring former Denver coach Nathaniel Hackett.
And, in the best hire of this cycle regardless of position (executive, head coach, coordinator, position coach), McDaniel fired the defensive coordinator he inherited (Josh Boyer) and hired three-decade NFL veteran Vic Fangio.
The new hires will send the Bills' coaches into the lab to see how O'Brien's system has evolved since he last called NFL plays for Houston in 2019, which parts of Hackett's system will be from Jacksonville (2017-18) and Green Bay (2019-21) and, most important of all, figure out how to counter Fangio's myriad coverage calls.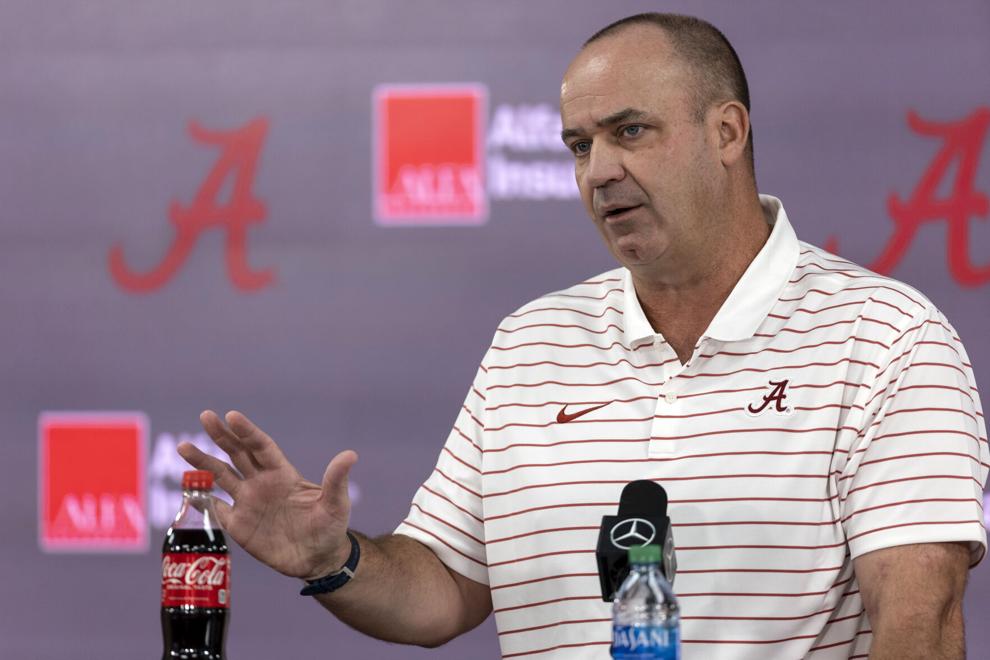 Previous job: Alabama offensive coordinator (2021-22).
Play-calling experience: At the NFL level, three years with New England (2009-11) and all or parts of five years as the Texans' coach (2014, '16-19).
Key statistics: O'Brien's Patriots offenses finished sixth, first and third in points per game and 13th, fourth and second in red zone touchdown rate. … Shocker – his play-calling wasn't as productive without quarterback Tom Brady. His Texans' offenses never finished higher than 15th in yards or 11th in scoring. … From 2016-17, Texans were 31st, 20th and tied for 27th in red zone.
Four years into his career, the defensive tackle has not been a bust. But he's not been a home run, either, Jay Skurski says.
Analysis: The Patriots are expected to have a meld of Belichick's preferences, O'Brien system from Houston and his Alabama playbook. Who knows what to really expect?
A look at O'Brien's last game of '22 – Alabama-Kansas State in the Sugar Bowl – was a worthy exercise.
The semi-untrained eye noticed only two personnel groupings the entire game – "12" (2WR-2TE-1RB) and "11" (3WR-1TE-1RB). Obviously, the pro game will force O'Brien to be more personnel diverse.
Tide quarterback Bryce Young didn't line up under center in the game, but O'Brien will be expected to have Mac Jones under center.
What could be a regular part of O'Brien's Patriots offense is working the middle of the field and forcing the opponent to defend the width and length of the field.
The Tide completed a short pass on a shallow cross that gained 60 yards, followed by a 47-yard completion on a deep over route from the right slot and a 42-yard touchdown that started between the hashmarks.
The Tide ran only three snaps of empty backfield, Young wasn't used on designed bootlegs and there was very little of the "stack" formation (receivers bunched together to allow for free releases).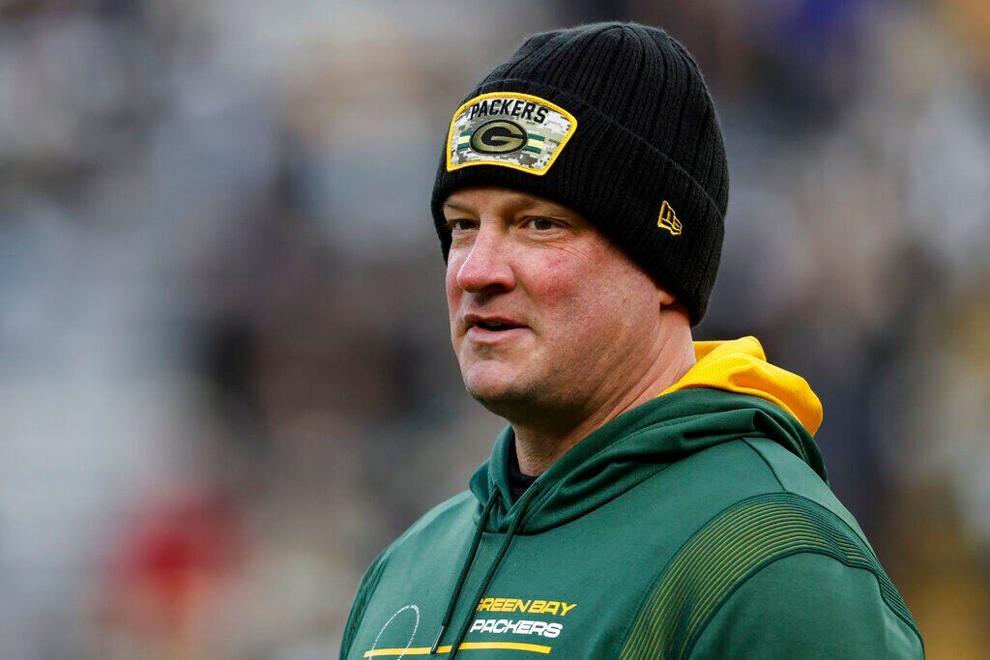 Previous job: Broncos coach ('22, fired with two games remaining).
Play-calling experience: At the NFL level, two years with the Bills (2013-14), one full year with Jacksonville ('17) and the first nine games with Denver in '22.
Key statistics: The Bills were 18th and 22nd in scoring during Hackett's two years. … In '17, his only full-time season with Jaguars, he had the league's top-rated running game (141.4 yards) and was second in red zone touchdown rate (64%, including 8 for 8 in the playoffs). … When Hackett gave up play calling with Broncos, his offense was last in scoring (14.6).
"He has a chance to be a second- or third-round pick," said Senior Bowl executive director Jim Nagy. "He's a 220-pound back, he can play all three downs, he can pass protect. He can catch the ball out of the backfield. He's got do-it-all ability as a back."
Analysis: Hackett's grand play-calling plan in 2017 came to fruition. Use rookie running back Leonard Fournette as the bell cow. The Jaguars, on their way to the AFC title game, led the league in rushing attempts (527) and percentage of rushing plays (49.9) and had at least 30 attempts in nine games (8-1 record).
The Jaguars' 45 explosive rushes (gain of at least 12 yards) were nearly as much as in 2015 and '16 combined (56).
During his three years as Green Bay's offensive coordinator (non-play caller), Hackett joined the Zone Blocking Fraternity, which he took with him to Denver. LaFleur ran the system with the Jets.
Plan A for the Broncos in '22 was for running back Javonte Williams to set up play-action and shots downfield. Williams, though, tore his ACL in Week 4, and that tore apart the Broncos' season. No running game combined with a serious regression from quarterback Russell Wilson spoiled Hackett's strategy.
"I think he's ahead of the play call – that's what all good play-callers do," said Hackett's father, former NFL offensive coordinator Paul Hackett, before the '22 season. "They're two, three moves ahead. I just love watching how that gets orchestrated. The other thing is, he grew up with a dad who said, 'Hey, you don't ever want to repeat a play because the defense might figure it out.' I don't think he sticks with that. He says, 'Wait a minute, if I can run the ball, I'm going to keep running it, and if I can throw it, I'm going to keep throwing it."
If the Jets upgrade at quarterback with Aaron Rodgers or Jimmy Garoppolo, Nathaniel Hackett will be fine throwing to dynamic receiver Garrett Wilson. If Zach Wilson is the starter, Hackett will lean on running backs Breece Hall and Michael Carter. Put the quarterback in positive situations – second-and-manageable, third-and-short – where defenses can't automatically attack.
"Running the ball is the No. 1 thing to be able to help yourself, help protect the quarterback, take shots down the field and do all of the things we want to accomplish," Hackett said before the '22 season.
Many things need fixing on the Jets' offense – chiefly, yards per pass play (27th, 5.9), third down efficiency (34.6%) and red zone efficiency (31st, 43.9%). But Garrett Wilson and a healthy Hall (torn ACL in October) is a good place to start.
The Bills' defensive line was a group poised to take a big step this season, but the season-ending loss against the Bengals illustrated some of where the defensive line must continue to improve, particularly the younger players.
Previous job: Broncos coach (2019-21). Fangio sat out '22 while his Broncos contract expired, but consulted for the Philadelphia Eagles.
Play-calling experience: Twenty-two years in all – Carolina (1995-98), Indianapolis (1999-2001), Houston (2002-05), San Francisco (2011-14) and Chicago (2015-18) as a defensive coordinator and three years as the Broncos' coach.
Key statistics: Fangio defenses have finished in top 10 of fewest points allowed nine times. … 49ers were second, second, third and 10th in scoring. … In his final season with Bears, defense led NFL in takeaways and scoring. … Broncos were first, first and third in red zone defense.
Analysis: Before facing Jacksonville rookie quarterback Trevor Lawrence in September 2021, Broncos veteran safety Kareem Jackson was asked about Fangio's methods.
"He'll put in something we haven't done and I'm like, 'Damn, where did that come from?' " Jackson said. "That's week and week out. He's definitely a mad scientist in how he sees things and when it comes to implementing schemes."
The Fangio Scheme is predicated on pre-snap coverage disguise, relying on a four-man rush as much as the edge players allow it and flooding the field with defensive backs.
During his Broncos' tenure, Fangio's preferred sub-package was a 1-4-6 (one lineman, two edge rushers, two inside linebackers, three cornerbacks and three safeties), which allowed him to cover tight ends and also play a two-deep safety shell to prevent the big downfield play.
Buffalo Bills receiver Stefon Diggs experienced a bit of everything during the first Pro Bowl Games on Sunday in Las Vegas. 
The Dolphins have the talent in place, led by edge players Jaelan Phillips and Bradley Chubb, cornerback Xavien Howard and safety Jevon Holland. In particular, Holland should thrive in Fangio's system as Eddie Jackson (Chicago) and Justin Simmons (Denver) did.
According to my charting, in Fangio's three Denver seasons, he rushed five or more on 20.1%, 27.1% and 26.2%, respectively, of the opponent's drop-backs.
Where Fangio uses his toolbox is on no-doubt passing situations when the coverage is like trying to solve a Rubik's cube while blindfolded.
"When the offense doesn't 100% know whether we have players dropping or rushing, it gives us an incredible advantage, and that's why you've seen edge-rusher production wherever Vic has been," Brandon Staley, then the Broncos' outside linebacker coach, said in 2019. "We want to have the illusion of disguise and alignment flexibility.
"Vic is really special in mitigating risks, and he has the ability to stay patient when others wouldn't."
Speaking for past Fangio defenses, Jackson said in '21: "It's a luxury to have this type of scheme and this type of coach."