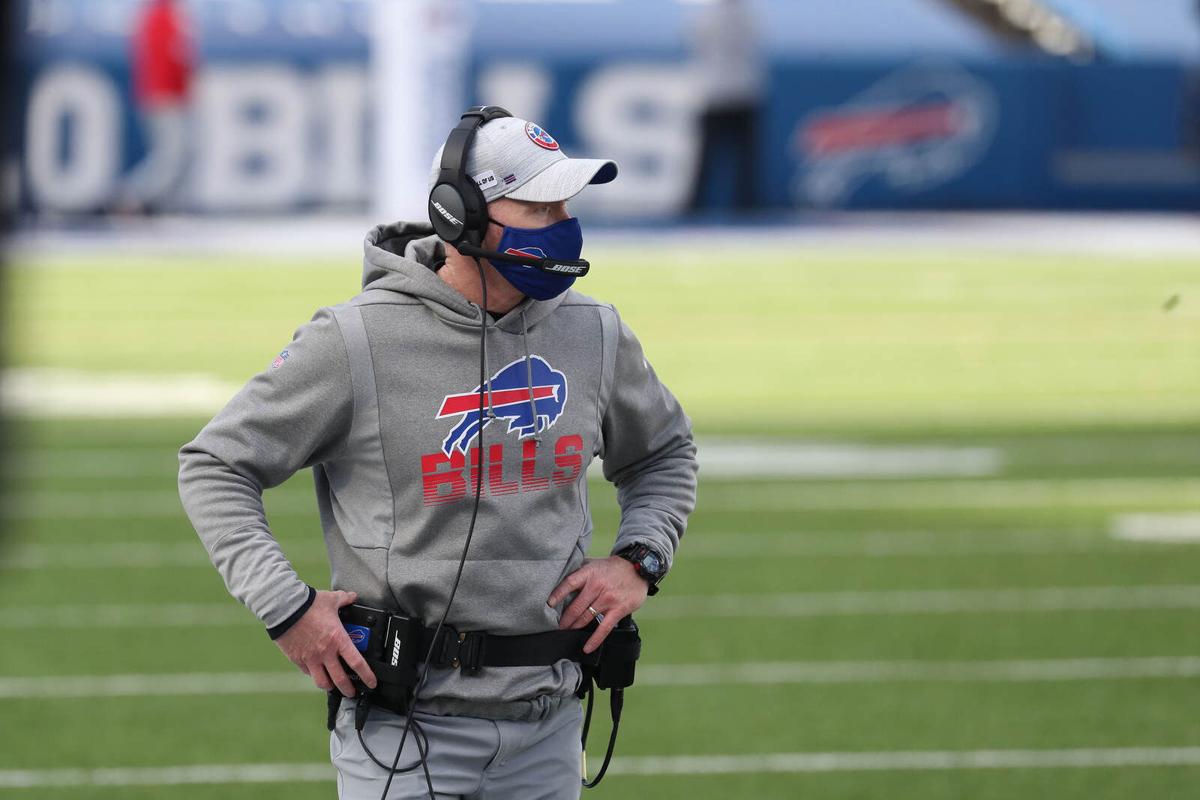 Jay Skurski grades the Buffalo Bills in their 27-24 win over the Indianapolis Colts on Saturday in an AFC wild-card playoff game at Bills Stadium.
Thank goodness for quarterback Josh Allen, or running game would have been nonexistent. Allen provided the only threat on the ground, gaining 54 yards on 11 carries and scoring a touchdown. Some of Allen's carries came on scrambles, but plenty were designed, too. It appeared as if offensive coordinator Brian Daboll was sitting on his quarterback's rushing ability for much of the second half of the season, just waiting for the right time to unleash it. Allen, though, got bottled up a few times, as well, as the Bills went to the well a bit too often. That's understandable, given how little Devin Singletary and Zack Moss were able to provide. Singletary finished with just three carries for 21 yards, although he did have a big 13-yard run in the fourth quarter. Before getting hurt, Moss had 21 yards on seven carries. One particularly terrible sequence came in the second quarter, when after an 8-yard run by Moss on first down, he couldn't gain the necessary two yards on the next two plays to keep the chains moving.
Let's be real: There was some luck involved here. If right tackle Daryl Williams doesn't jump on Allen's fumble in the fourth quarter, the Bills' season might be over. The quarterback also had an interception overturned after replay review, even if it was obvious the ball hit the turf. Allen was sacked just twice, but had to use his superior escapability several times as the offensive line had its hands full. The quarterback finished 26 of 35 for 324 yards and a pair of touchdowns. Stefon Diggs did what Stefon Diggs does – catching six passes for 128 yards and a touchdown. Cole Beasley made a welcome return, with a team-leading seven grabs for 57 yards. Veteran receiver John Brown had a disappointing day, with no catches on four targets. Brown had one clear drop.
The Colts ran for 163 yards on 30 carries – an average of 5.4 a pop. The Bills did an OK job against Colts stud rookie Jonathan Taylor, holding him to 78 yards on 21 carries, but it was change-of-pace back Nyheim Hines who was a thorn in the Bills' side, gaining 75 yards on six attempts. The run defense also got fooled by a reverse, which went to rookie receiver Michael Pittman Jr. and gained 11 yards. Nevertheless, there were some big stops at key times. Slot cornerback Taron Johnson had the biggest, stopping Taylor for a 3-yard loss on a third-and-goal play from the Bills' 1-yard line in the second quarter. Johnson, Jordan Poyer, Mario Addison and Jerry Hughes all made tackles for loss against the run.
Safety Micah Hyde led the way with three passes defensed. None of them, of course, was bigger than the final play of the game, when he emphatically swatted away the Colts' Hail Mary attempt. Hyde also broke up a deep ball intended for T.Y. Hilton in the first quarter on a third-down play that, if completed, would have put the Colts inside the red zone. He popped up from that play and displayed more emotion than we usually see from him. Linebacker Tremaine Edmunds had two passes defensed, while Matt Milano added one. Milano also made a strong tackle in the open field on Taylor on a third-down play for no gain, forcing an Indianapolis field goal. Cornerback Tre'Davious White's lone pass defensed came with less than a minute to go and forced a fourth down.
Tyler Bass was money, drilling a 54-yard field goal in the fourth quarter. Punter Corey Bojorquez also had a strong game. His first punt went 54 yards with no return, getting the Bills out from near their own end zone. Bojorquez finished the game with four punts that covered 188 yards, a net average of 43.5 yards after his coverage unit allowed just one of those four punts to be returned, for 14 yards. Kickoff man Andre Roberts had a tough game. He probably should have made a fair catch on the Colts' first punt, but instead let it bounce, which let Indianapolis down the ball at the Bills' 3-yard line. Roberts also barely jumped on a kickoff by the Colts after letting it bounce in front of him, then later made a poor decision in bringing the ball out of the end zone. That, coupled with a holding penalty against Jaquan Johnson, again backed up the Bills. Buffalo's average drive start in the first half was its own 8-yard line. On four kickoff returns, Roberts averaged just 17.3 yards and only once got it past the 25-yard line.
Sean McDermott joined Marv Levy (11 wins), Lou Saban (2) and Chuck Knox (1) as the only coaches in franchise history to win a playoff game. That says more about the organization than it does McDermott, but it's still a nice honor. One small disagreement with McDermott's strategy Saturday came when he left the offense on the field on fourth-and-6 from the Colts' 36-yard line with 8:13 left in the fourth quarter. McDermott was trying to get the Colts to jump offside to set up a more manageable fourth down – a play that had actually worked earlier – but when the Colts didn't jump, the Bills had to burn a timeout to bring in the field-goal unit. If the plan was to kick from that spot, it was probably worth saving the timeout and just going for the field goal right away. Other than that, the Bills played disciplined football – just two penalties for 7 yards against – and were ready for what was a big moment in franchise history. Playing in front of fans and seeking the team's first playoff win since 1995 is a lot of pressure, and McDermott had the Bills ready to deliver.
Bills host Colts in AFC wild-card game
Game over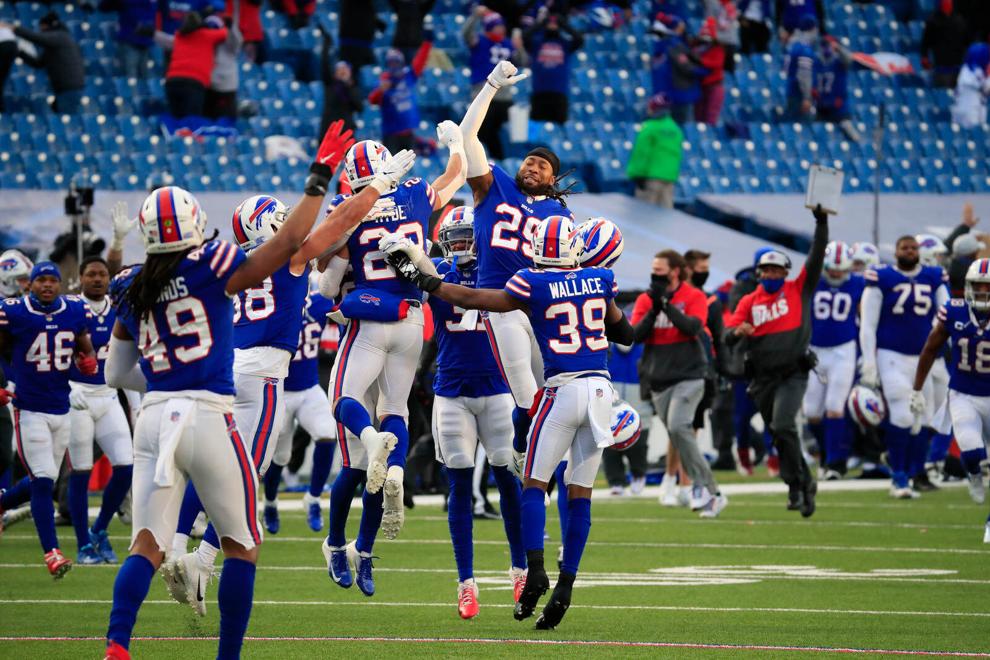 Head over heels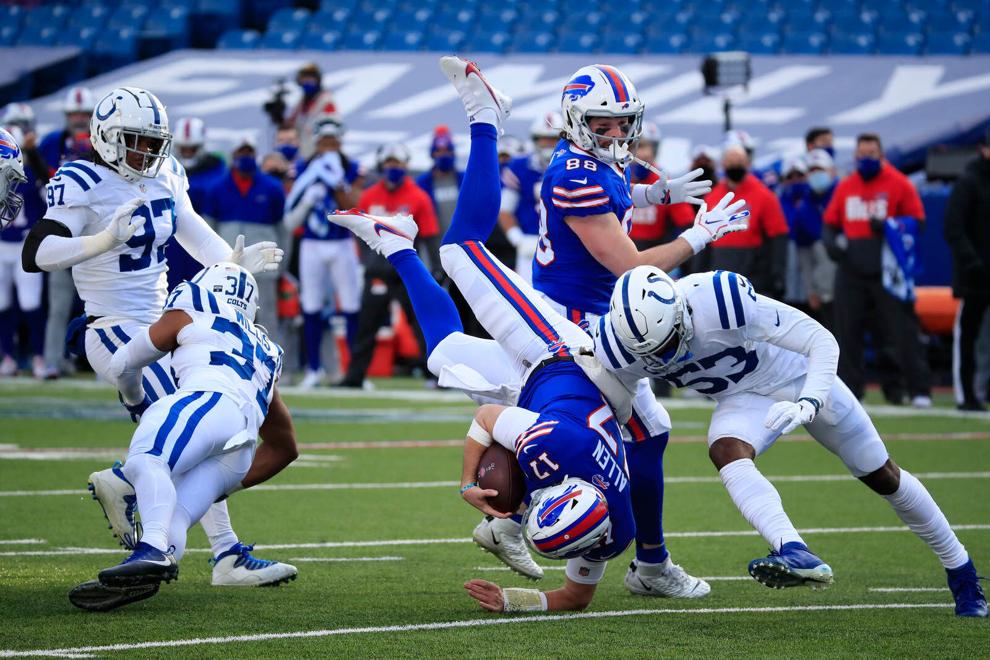 End zone magic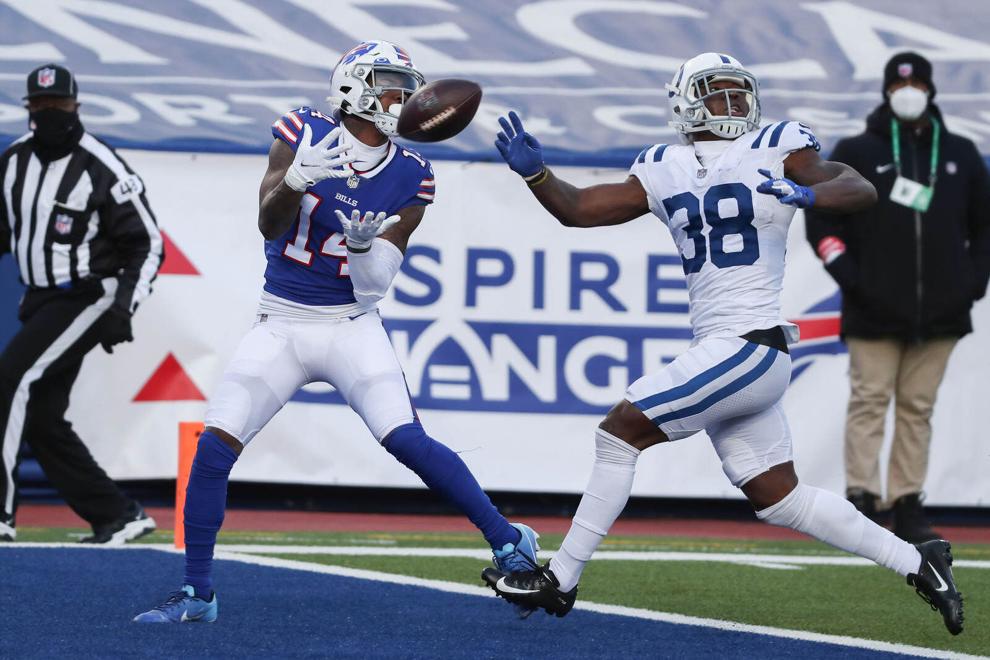 Allen fires deep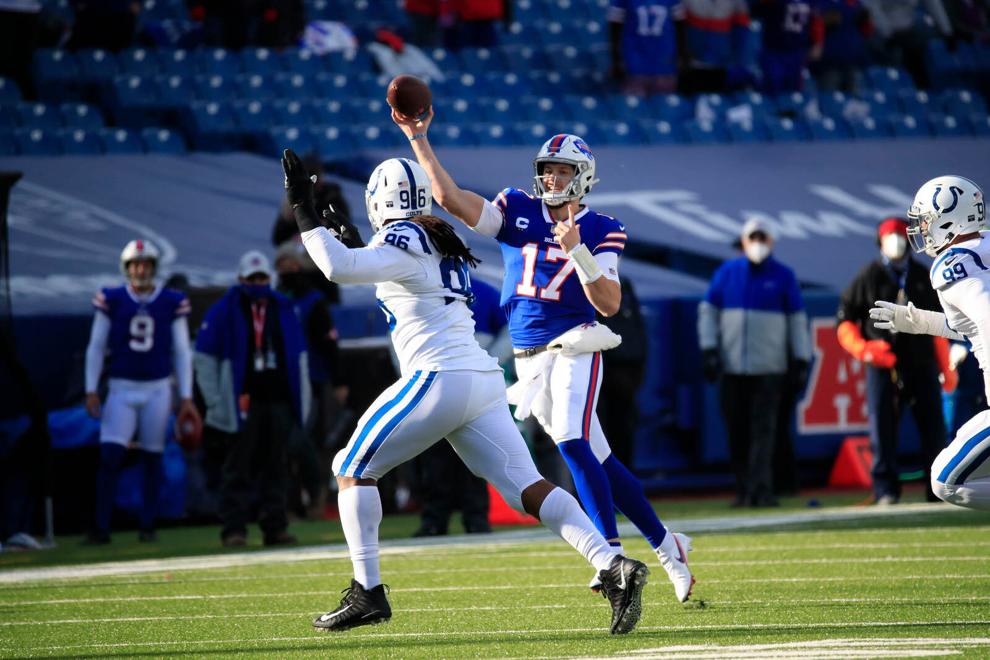 Allen muscles in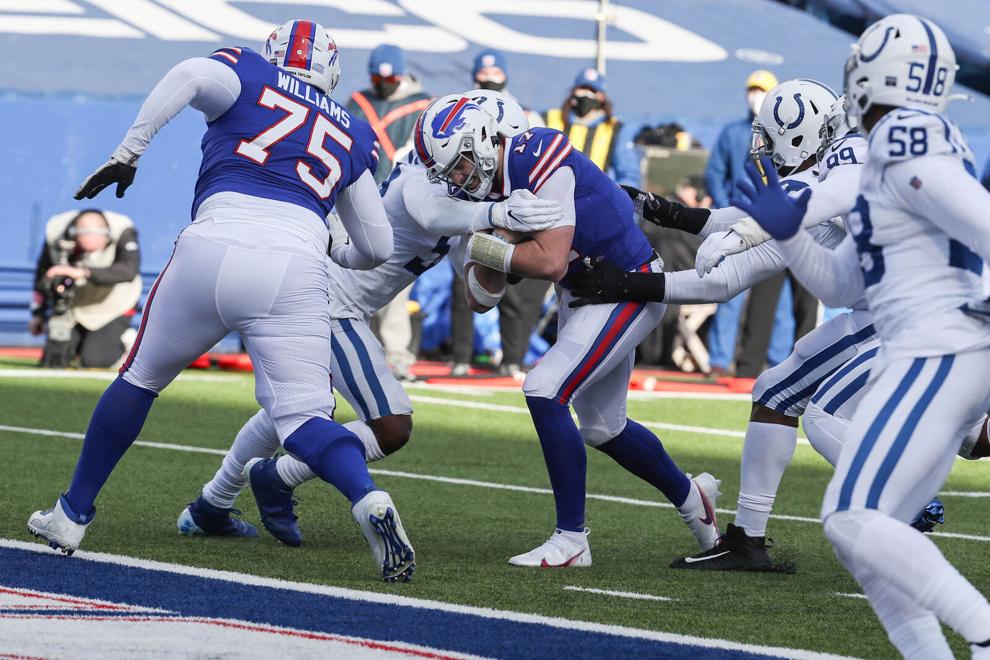 Diggs pulls one in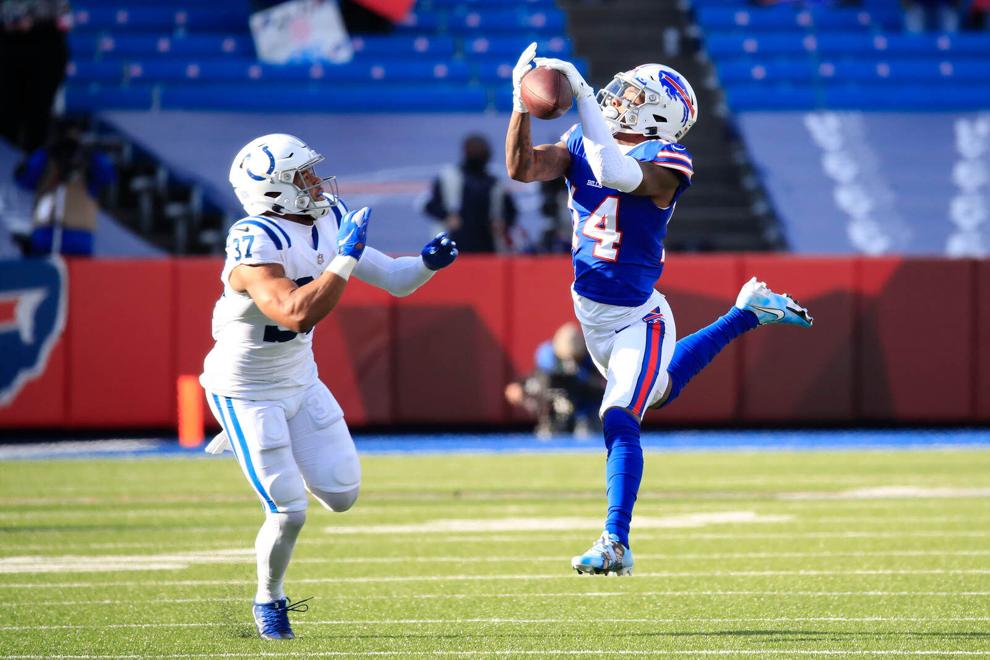 Alternate angle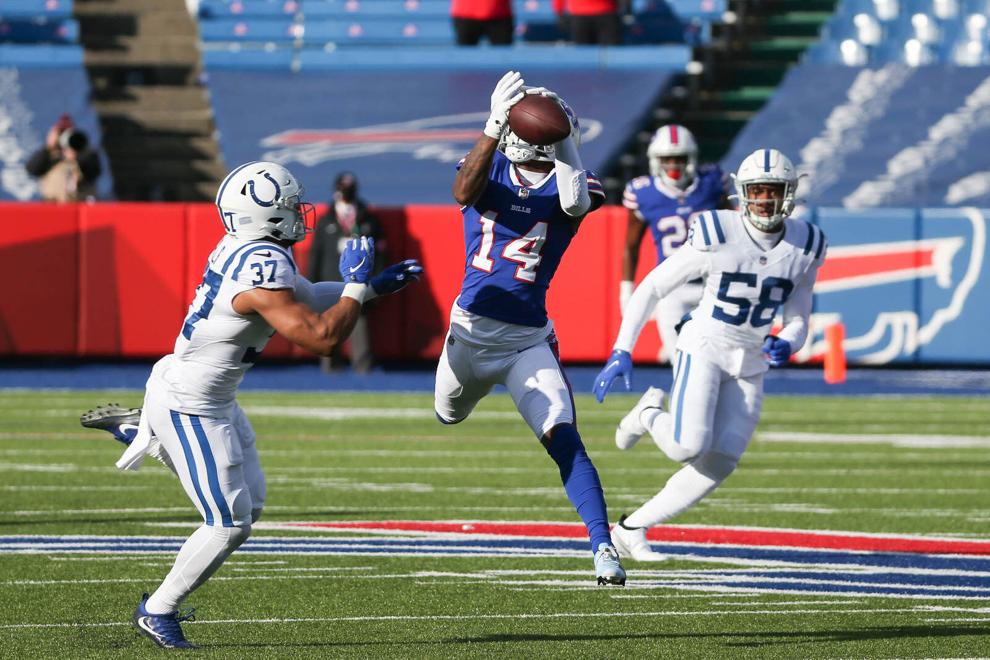 Moss at the brink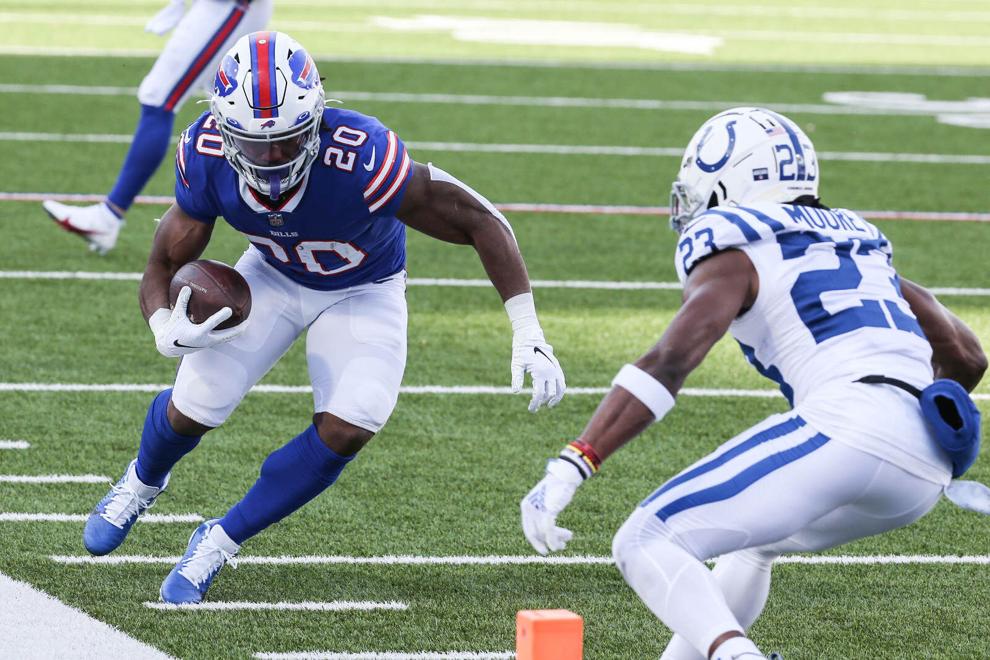 Allen accurate under pressure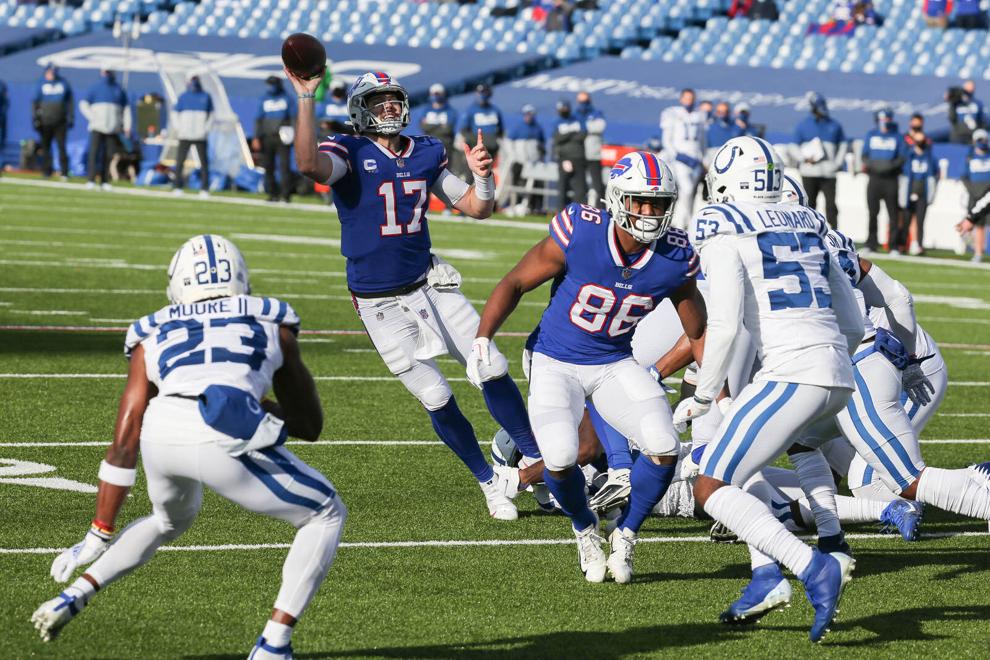 Touchdown celebration
Special connection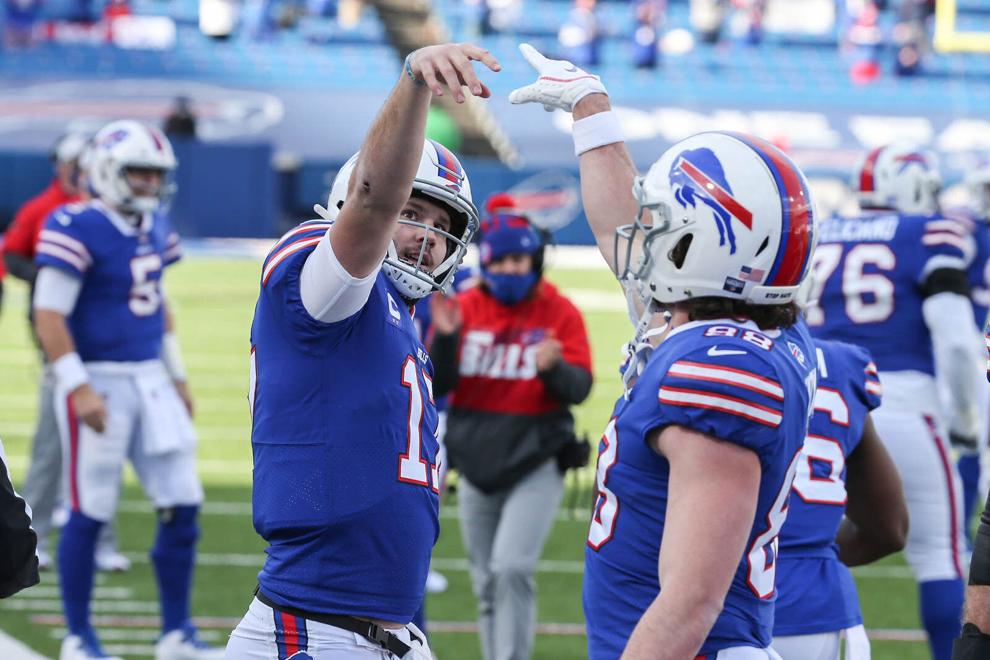 Feeling the flow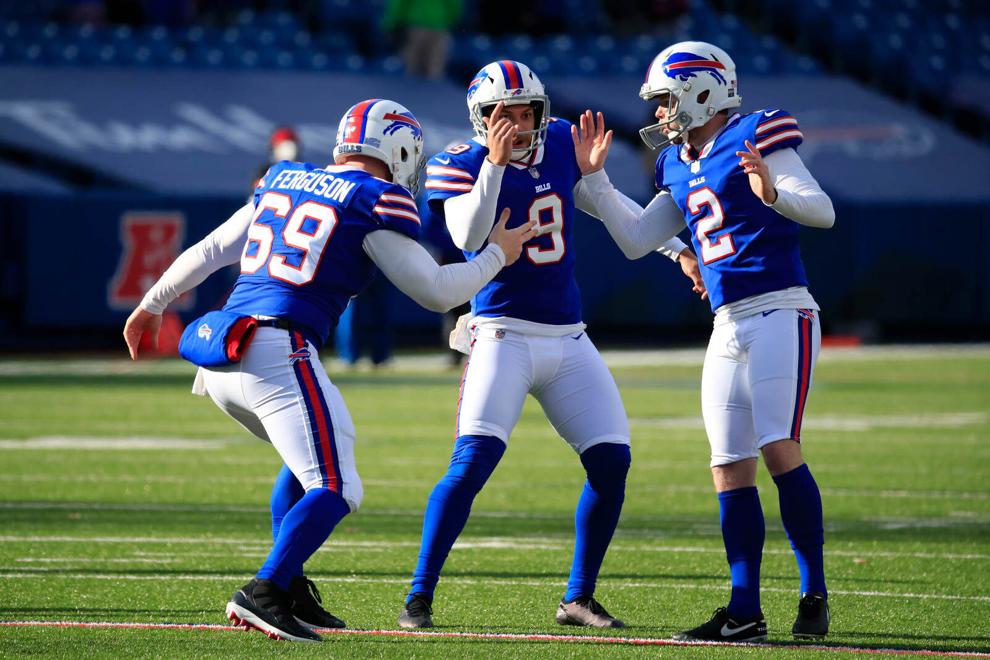 Big boy season
Three pointer
Pittman strikes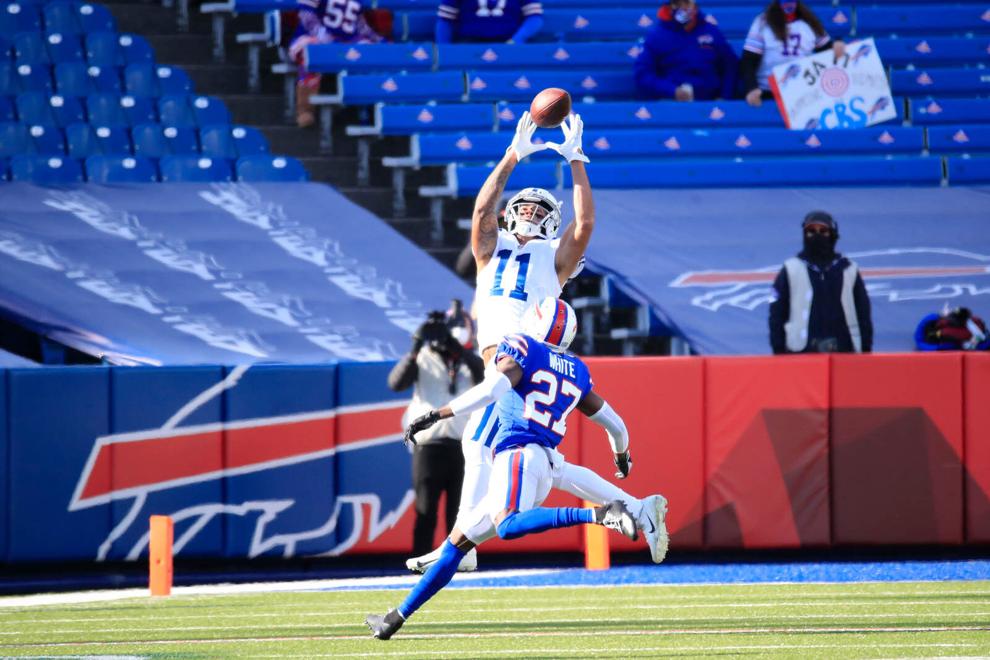 Watching Rivers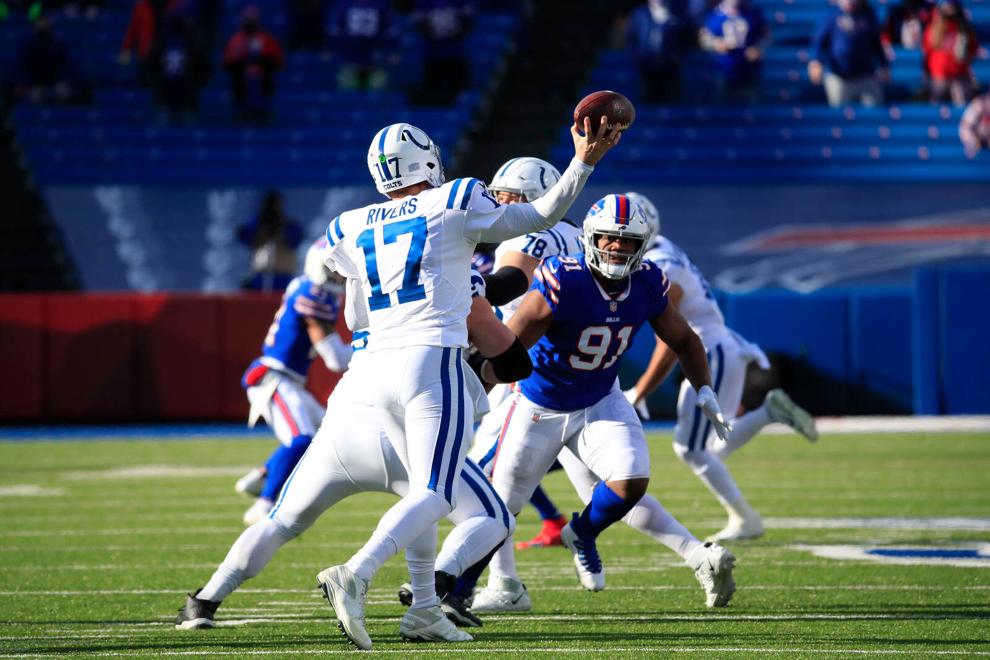 Fleet feet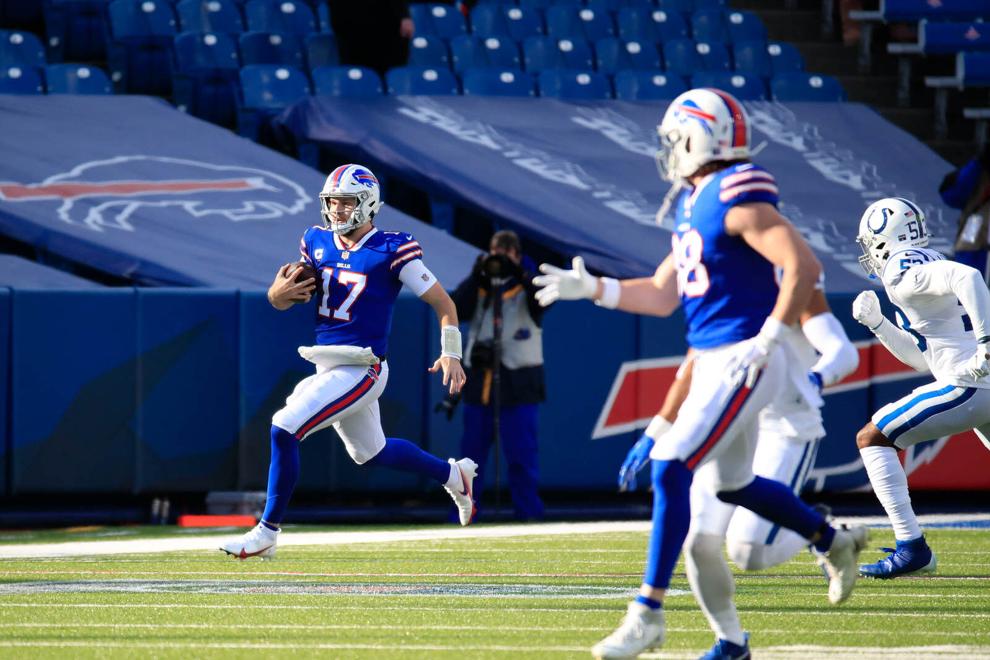 Allen takes a hit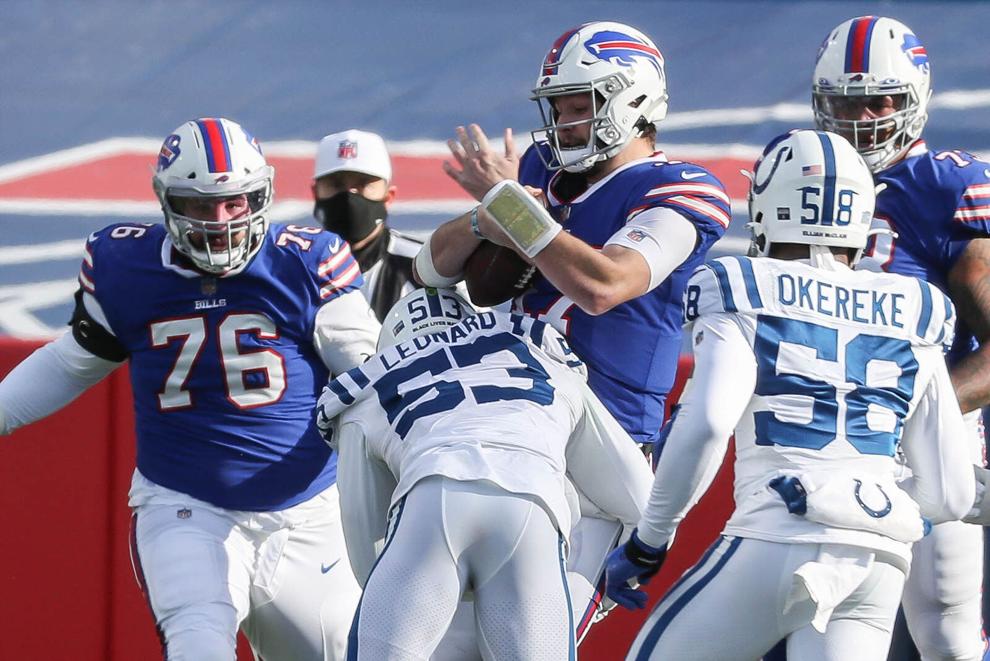 Doyle on Tre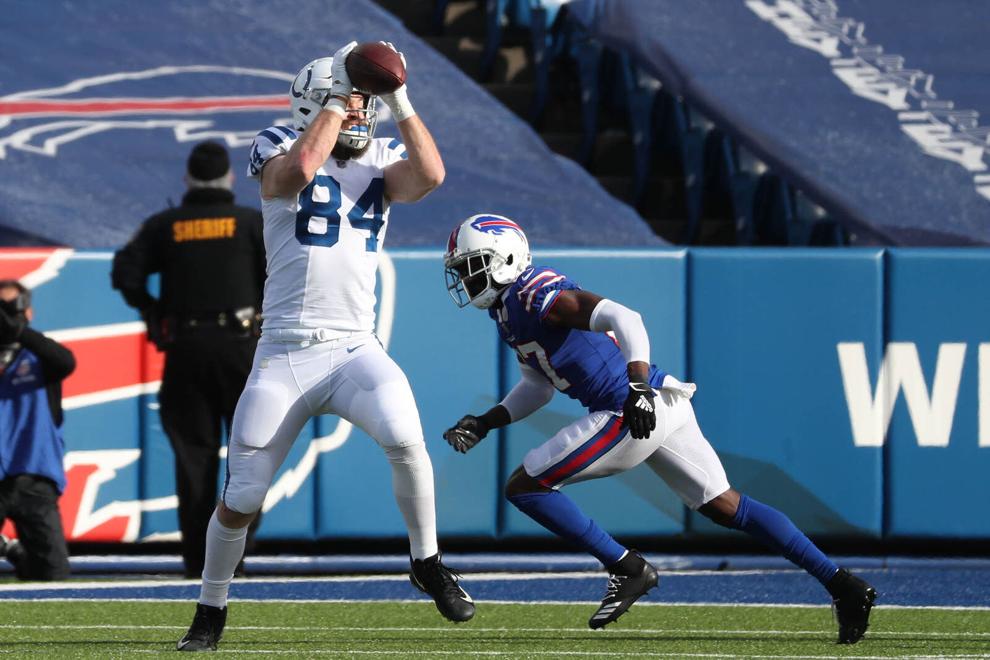 Neal on the hunt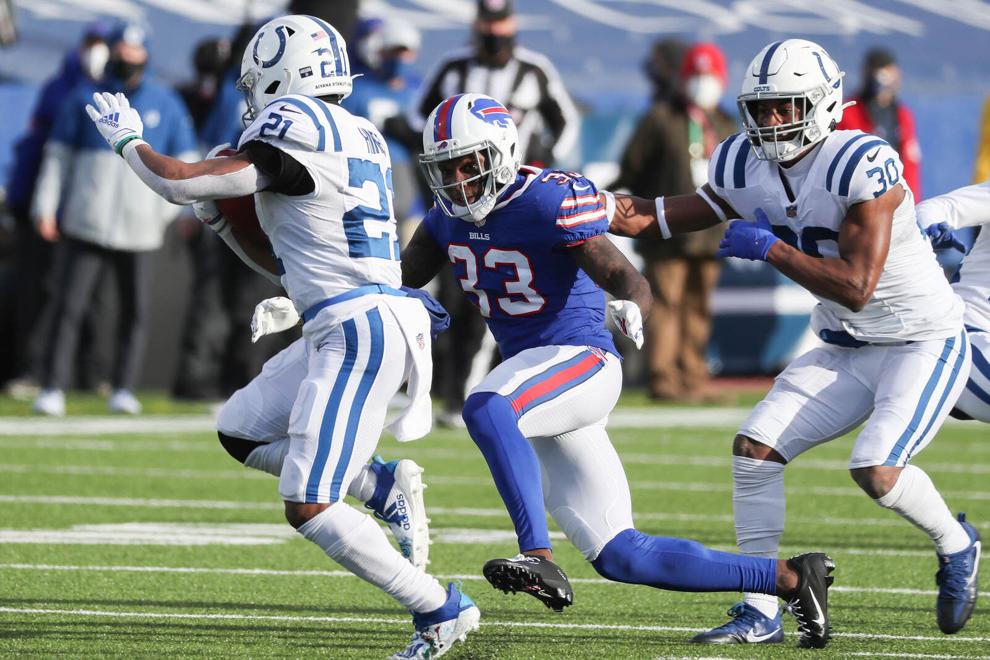 Beasley takes extra yards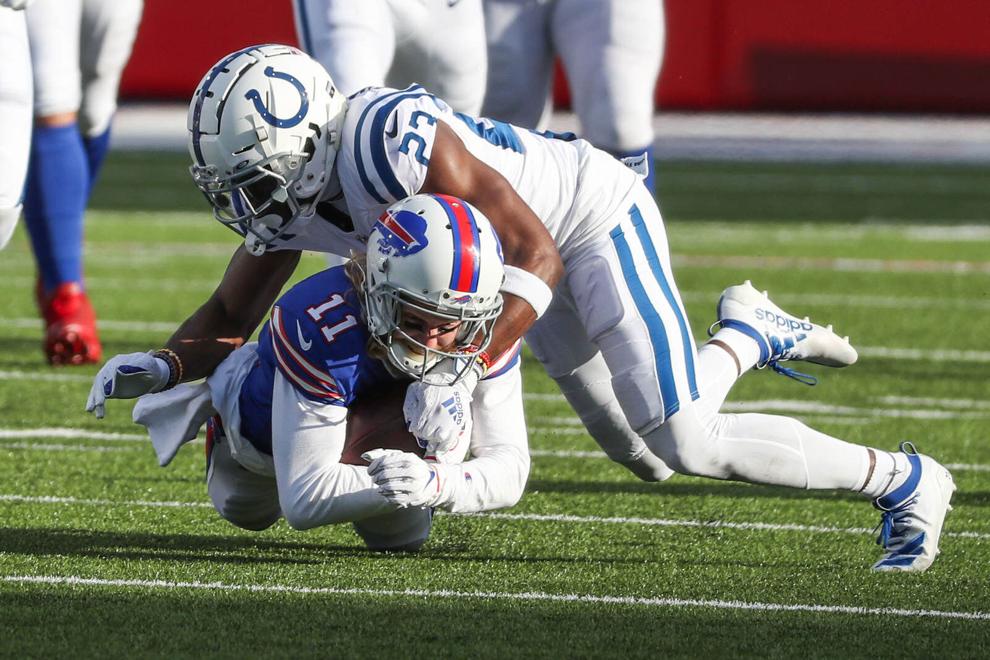 Davis tiptoes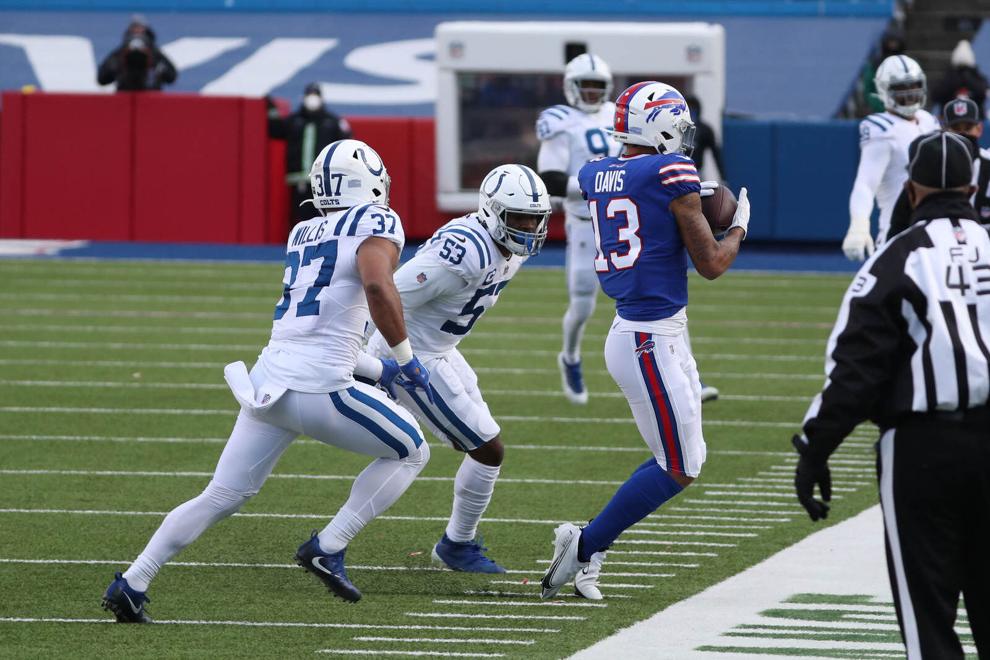 Touchdown Allen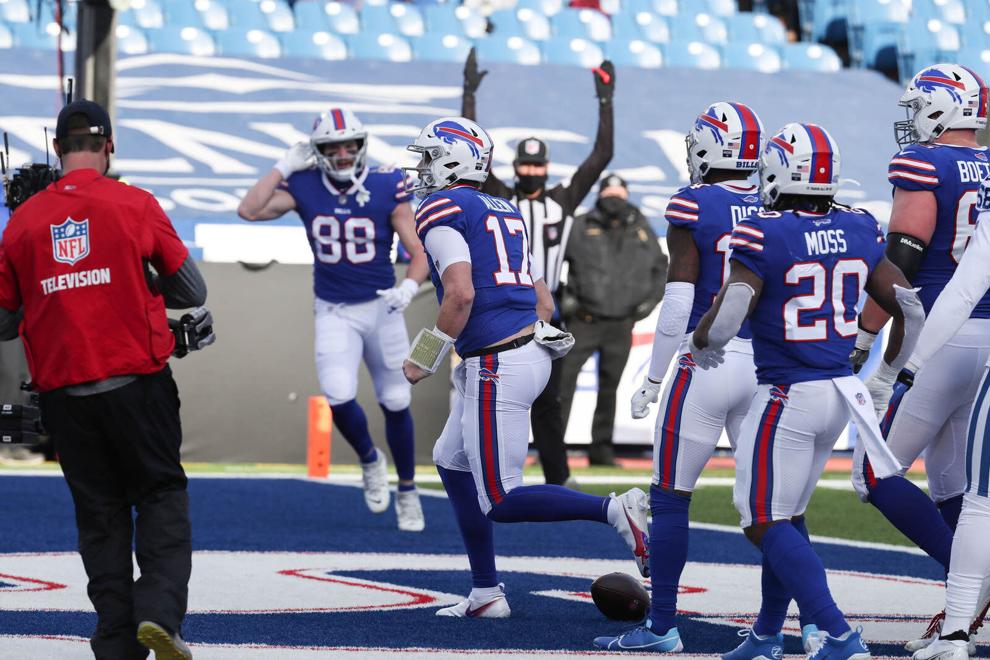 Beasley tough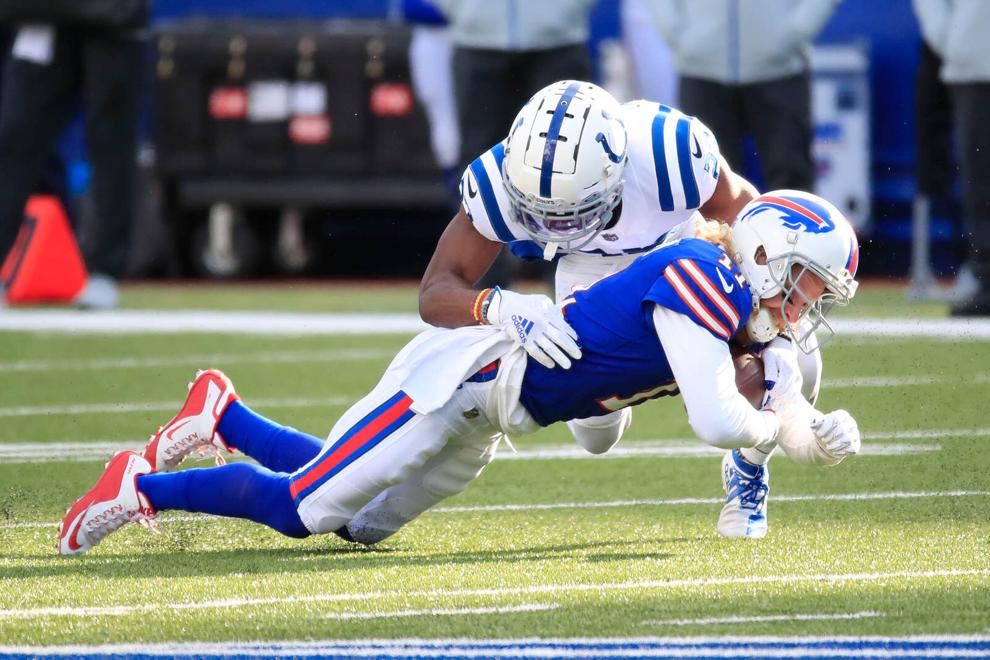 Nowhere to go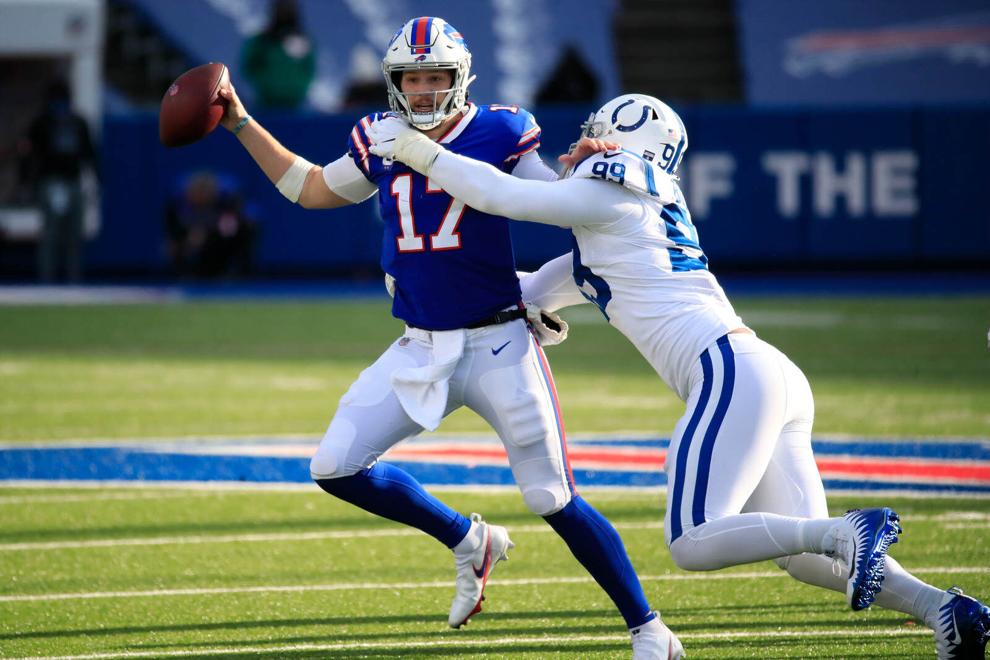 Knox up the side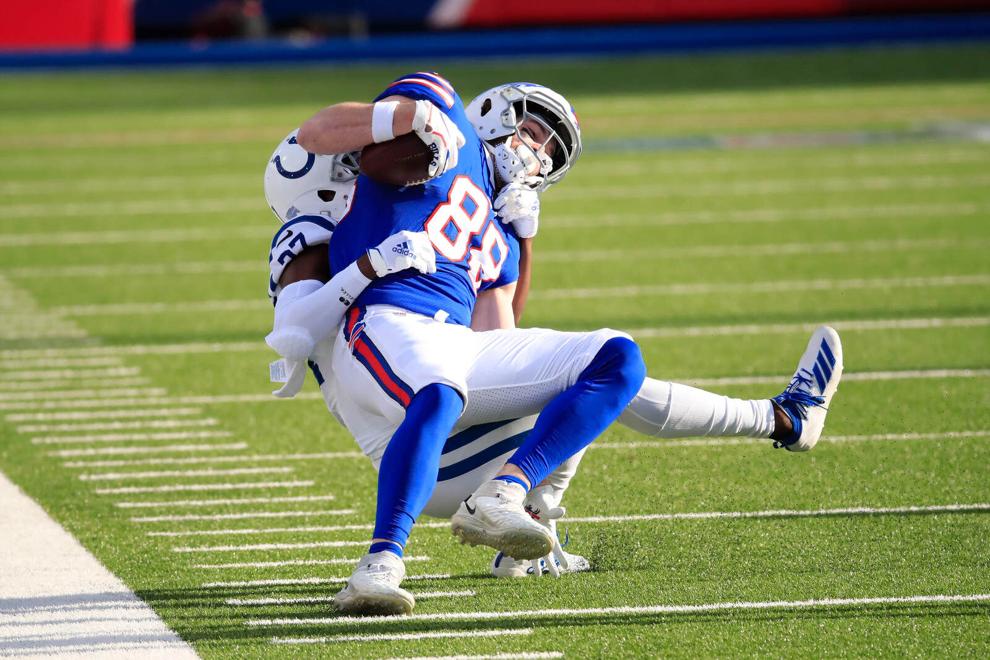 Allen drops back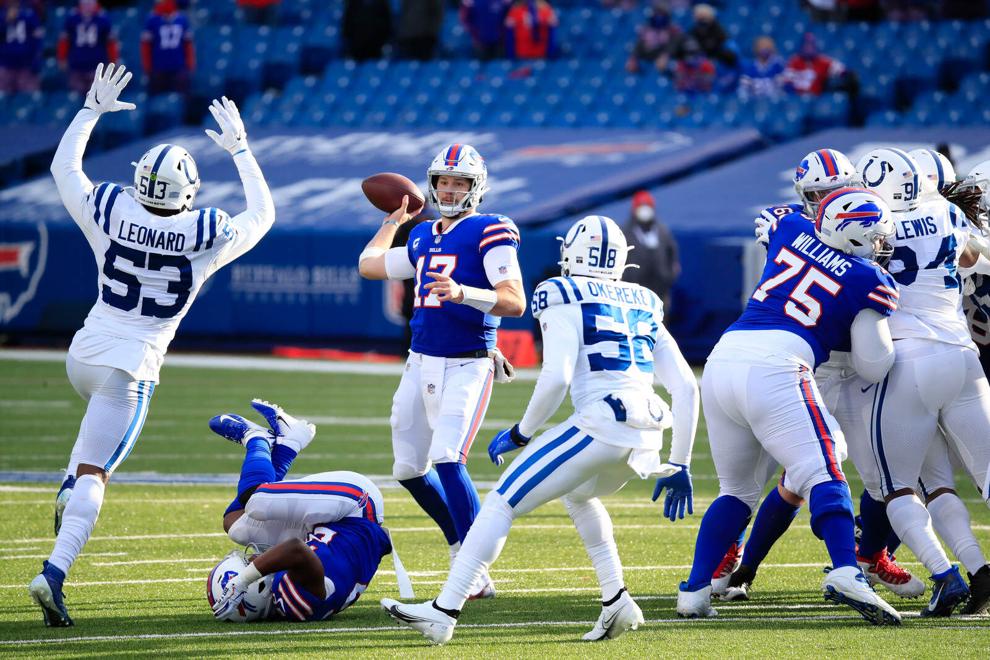 Incomplete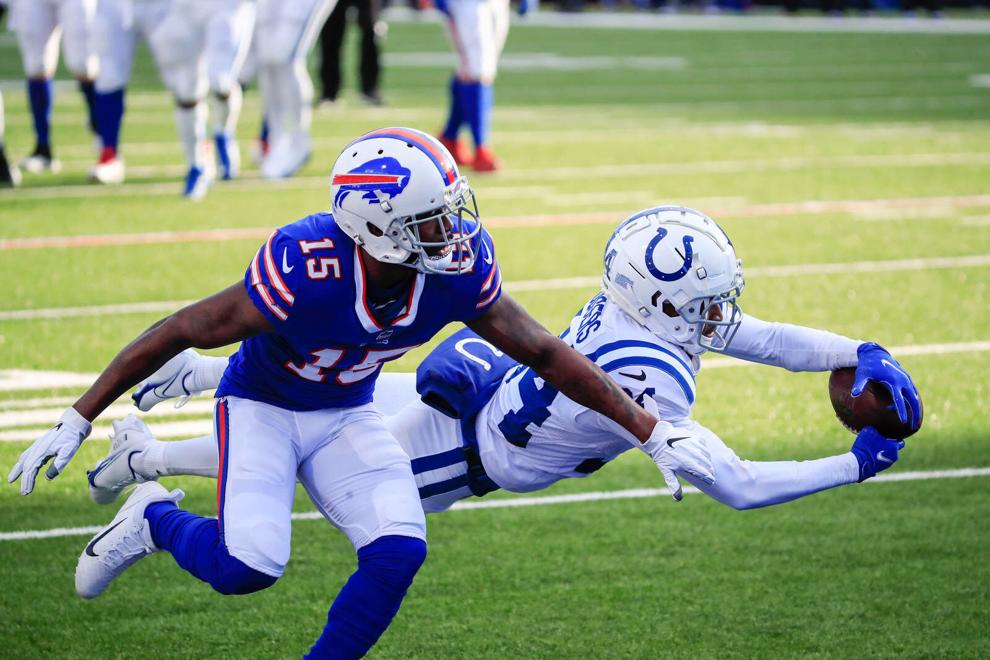 Allen celebrates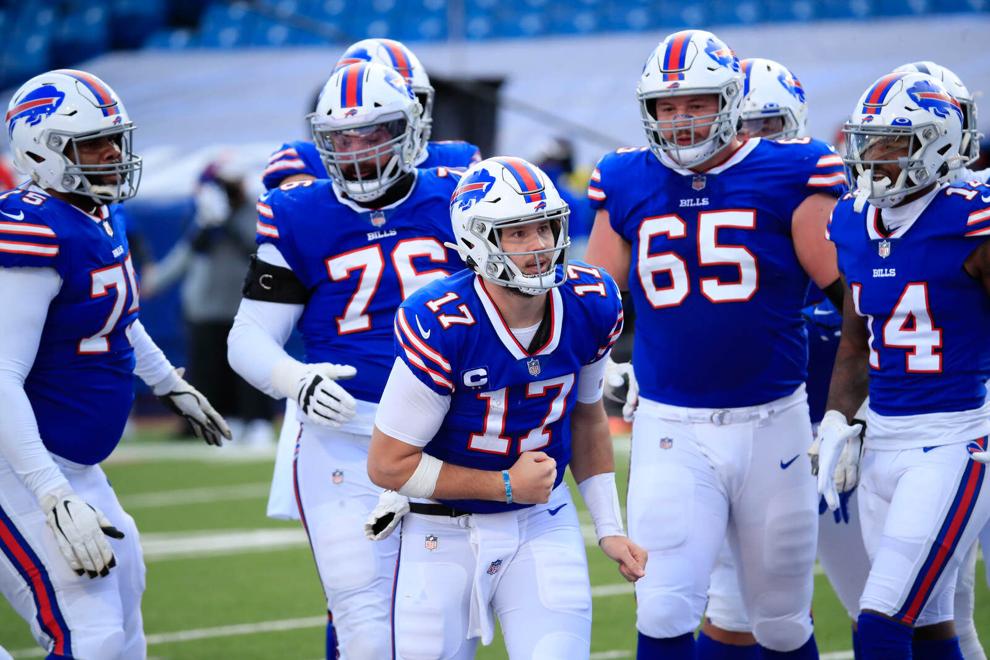 MVP fans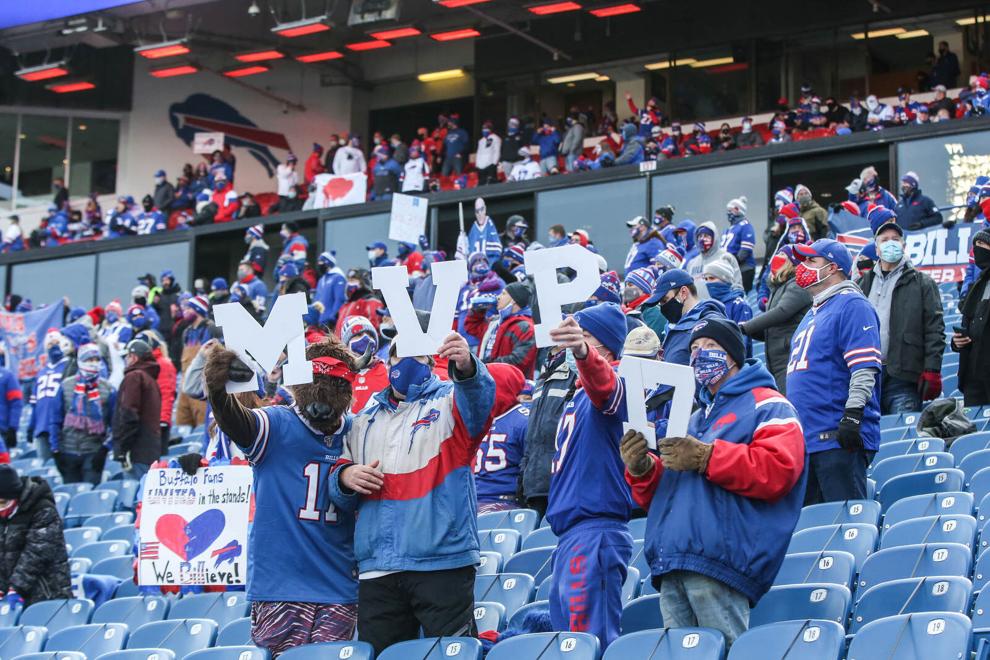 Diggs
Edmunds at work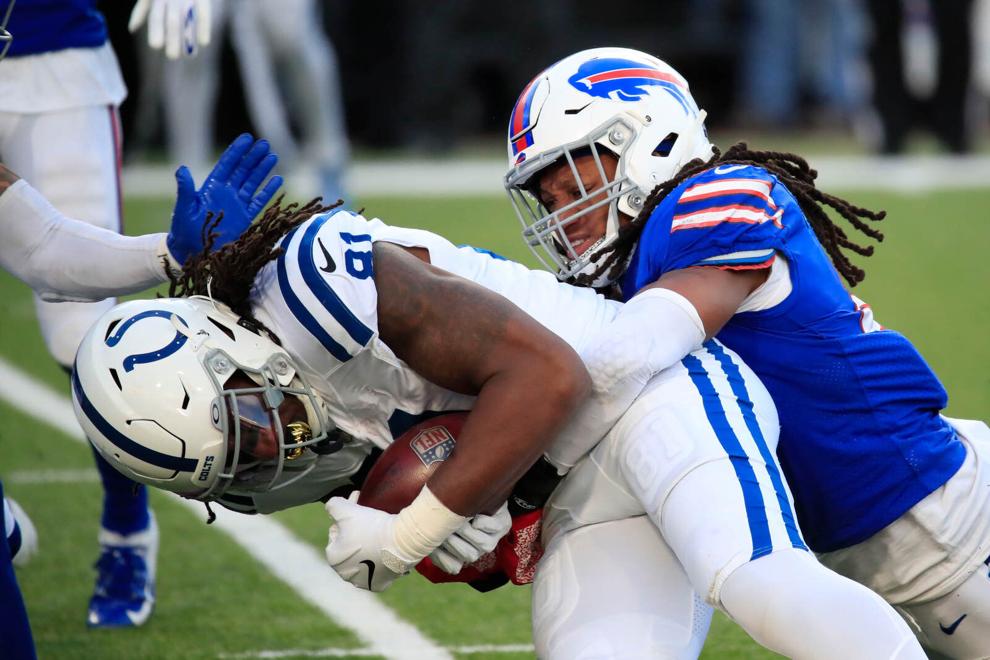 Singletary unstoppable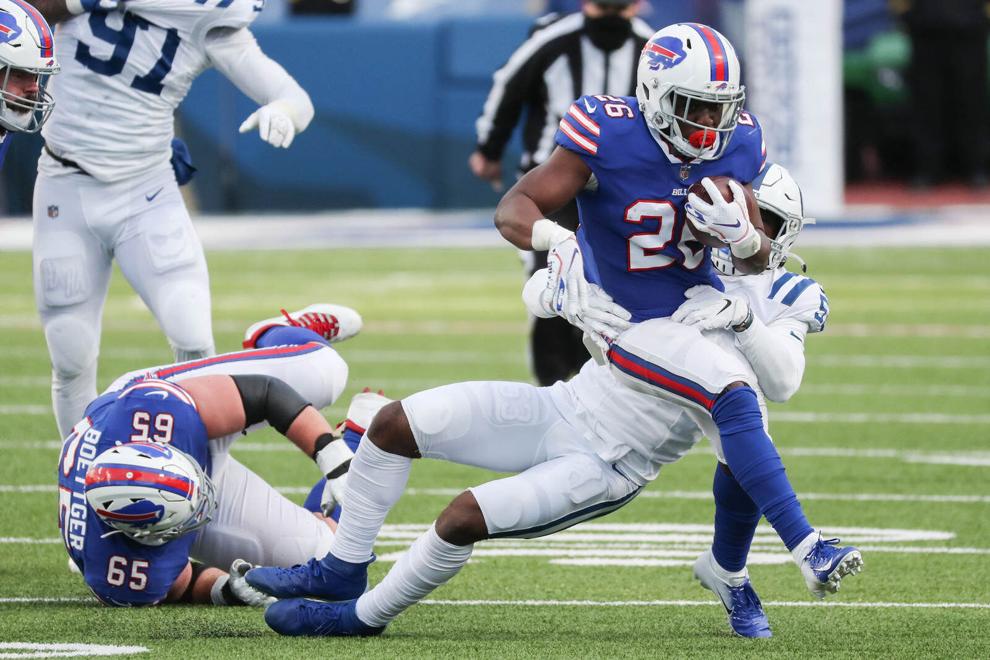 Pick up game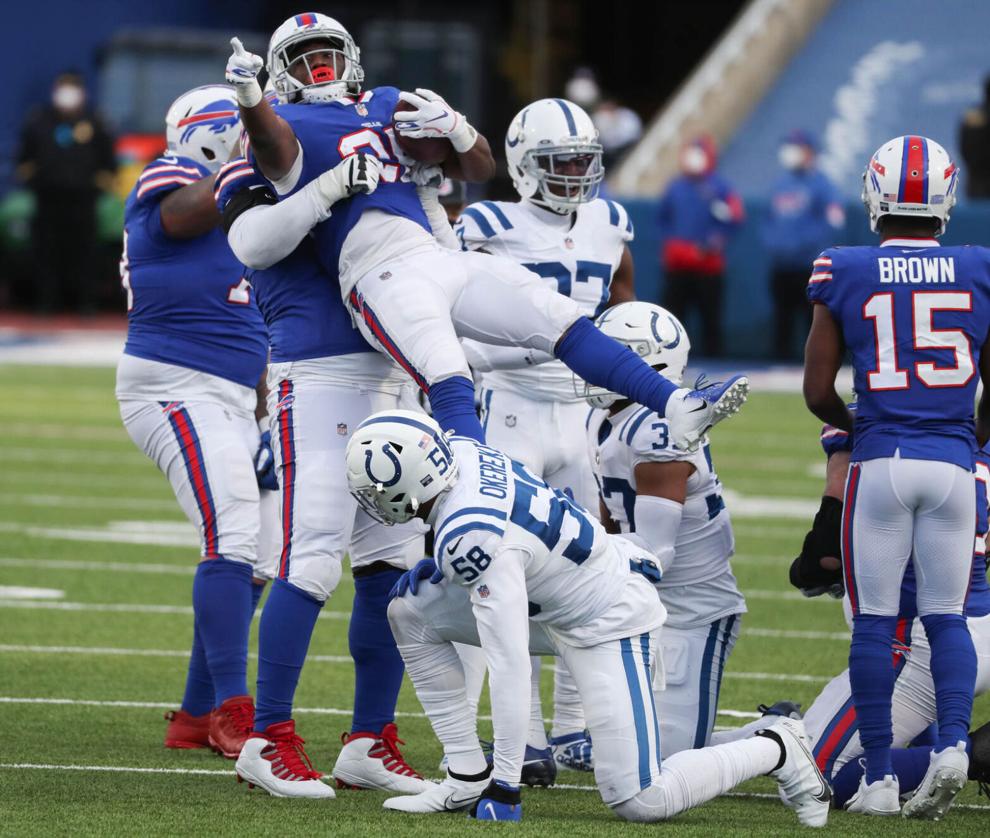 Disrupted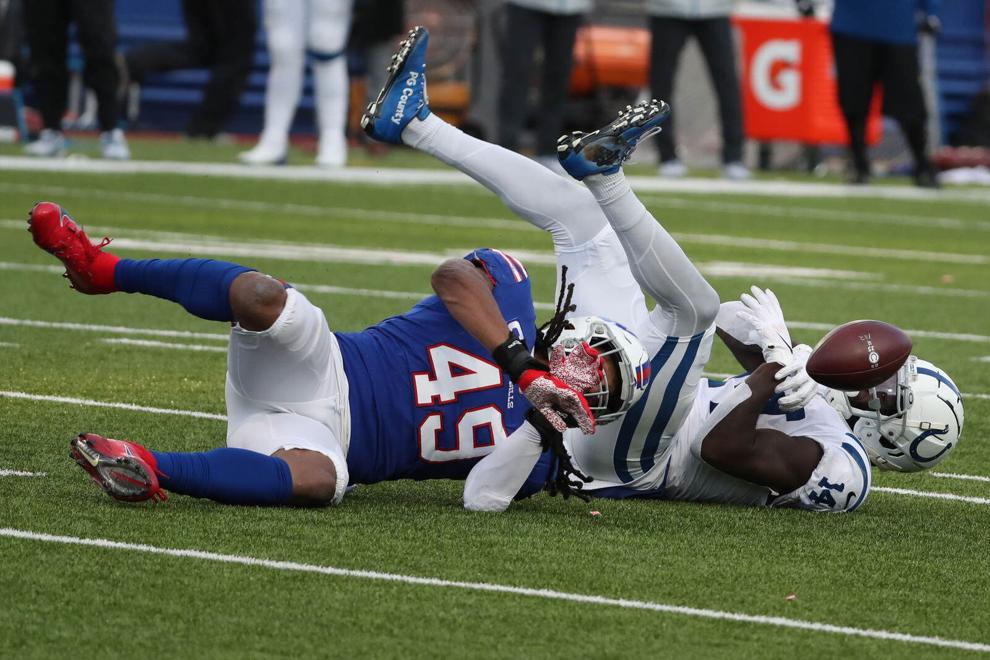 Singletary in space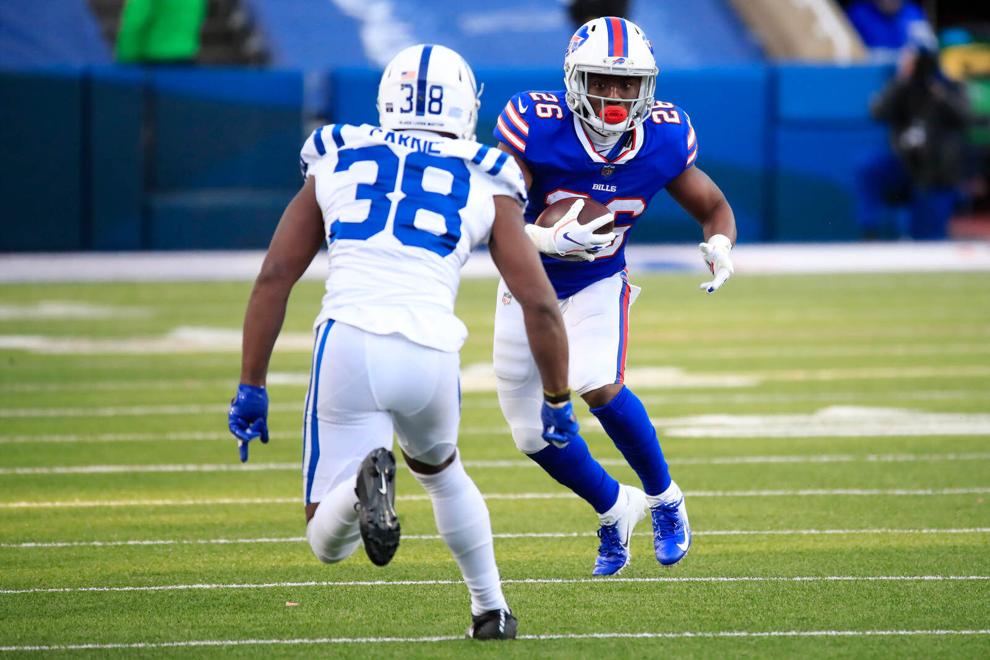 Allen launches a cannon
Davis downfield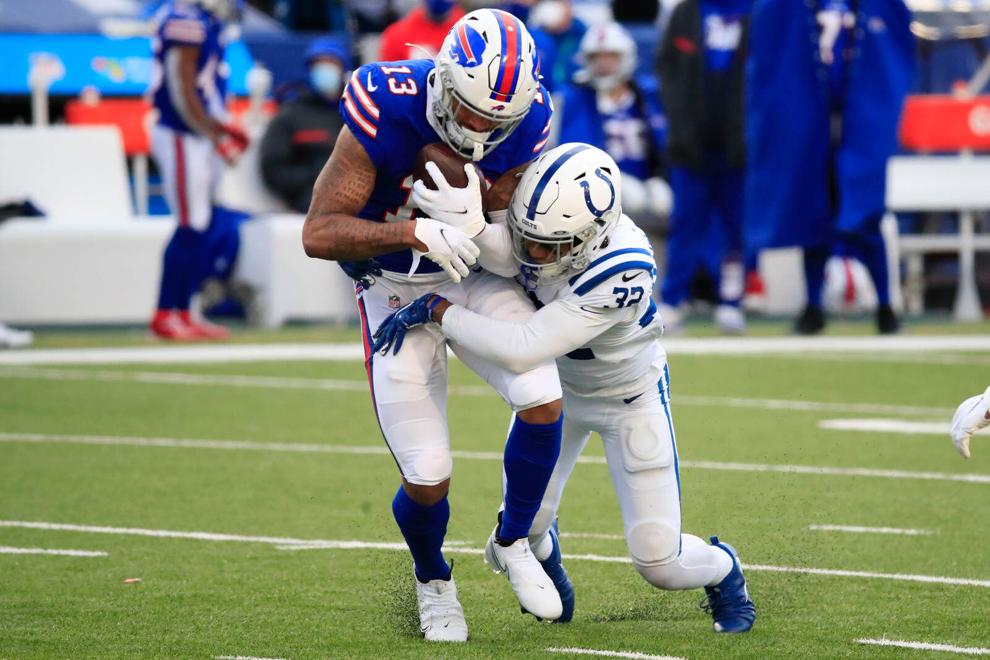 Winning QB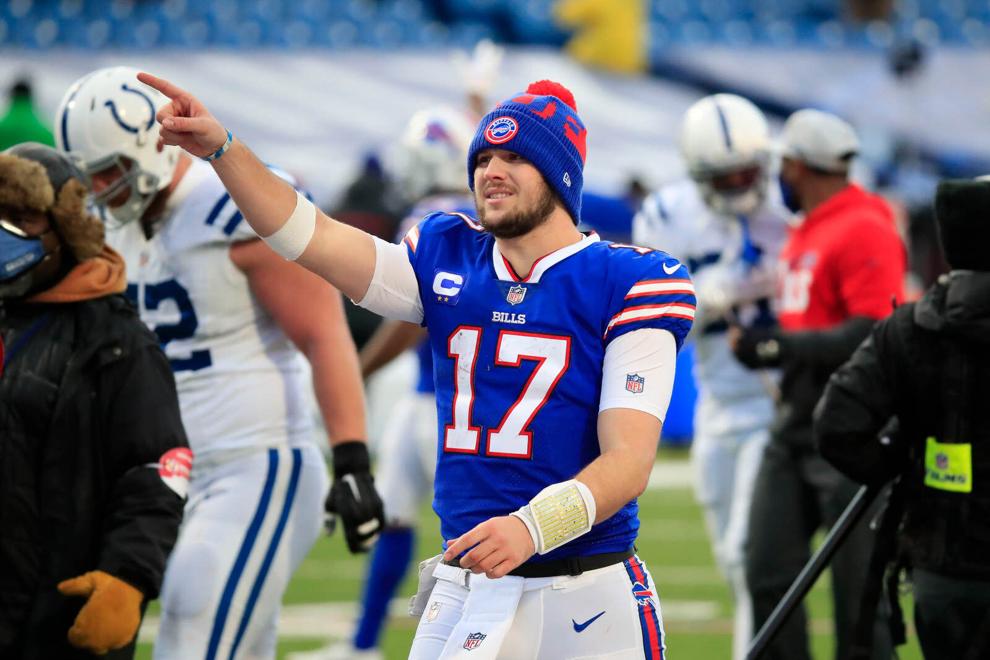 Season over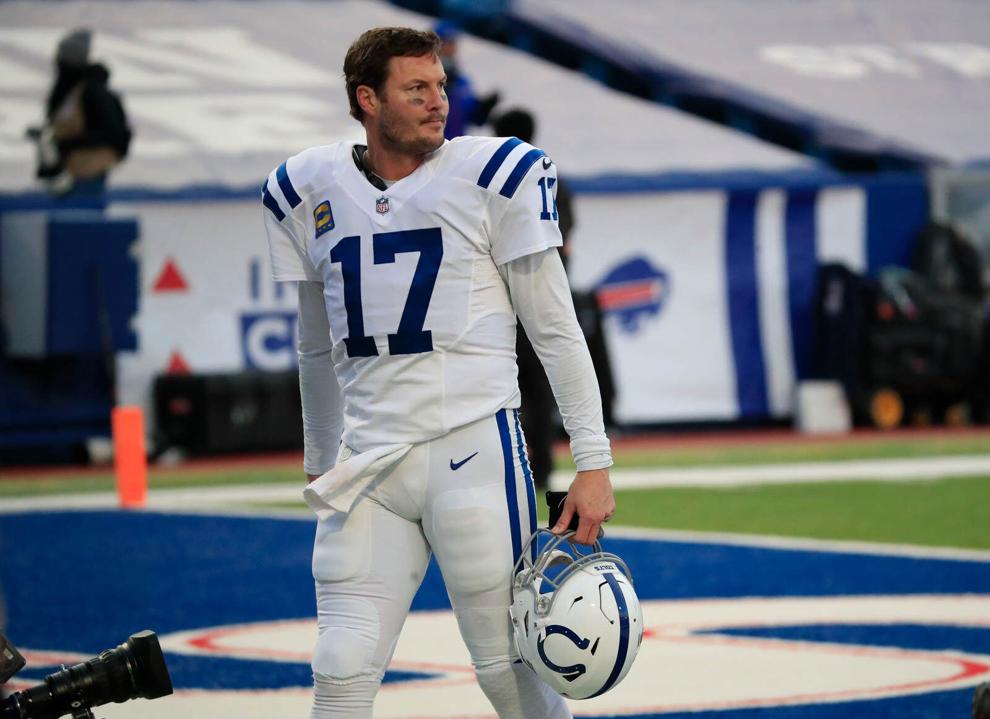 Read all about it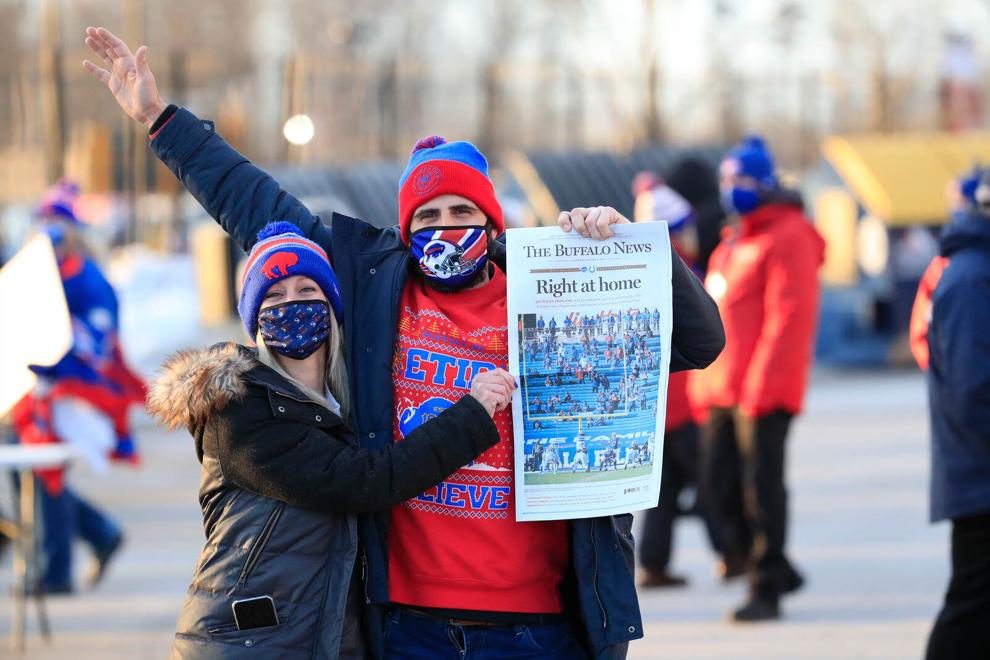 First down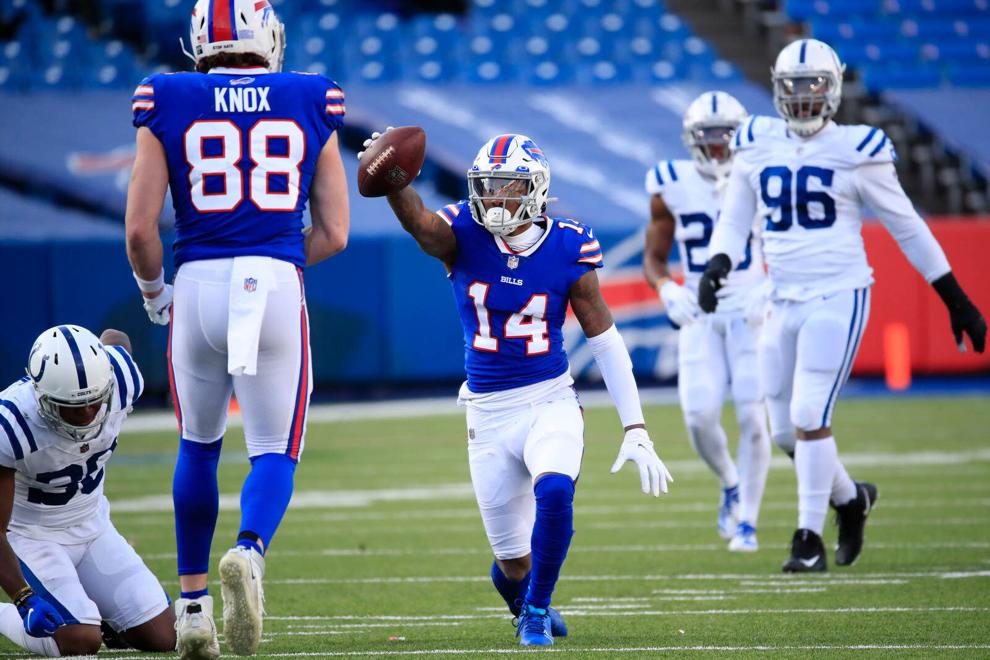 Bust a move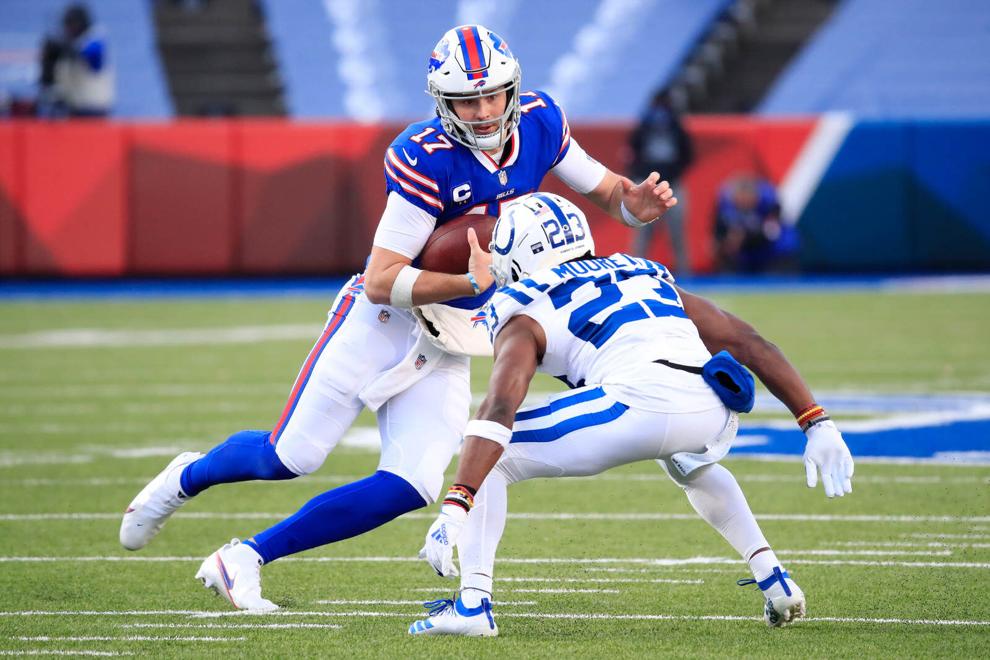 Big fans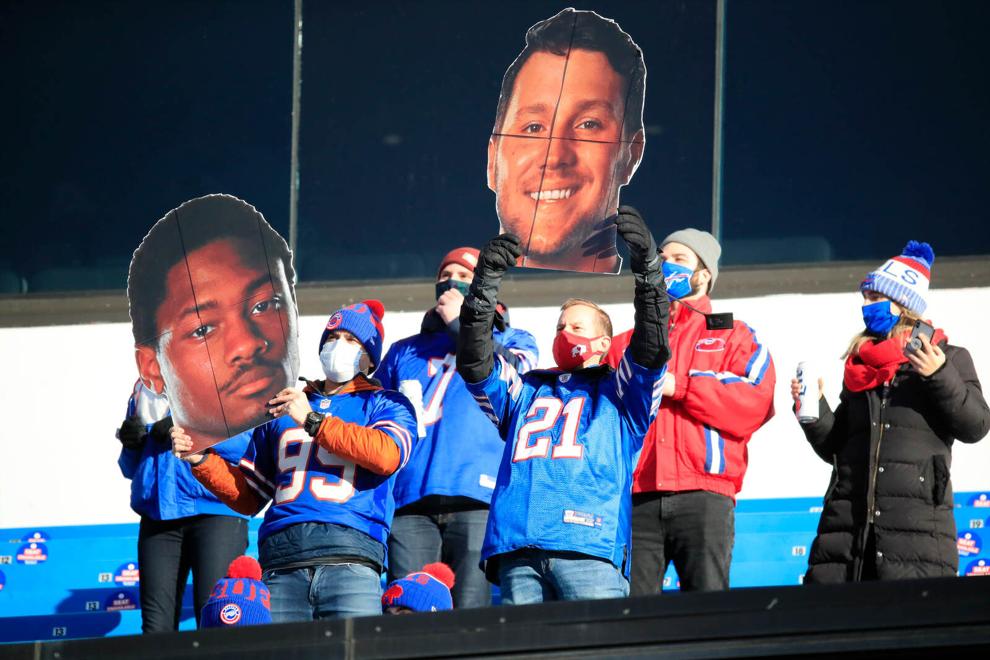 No good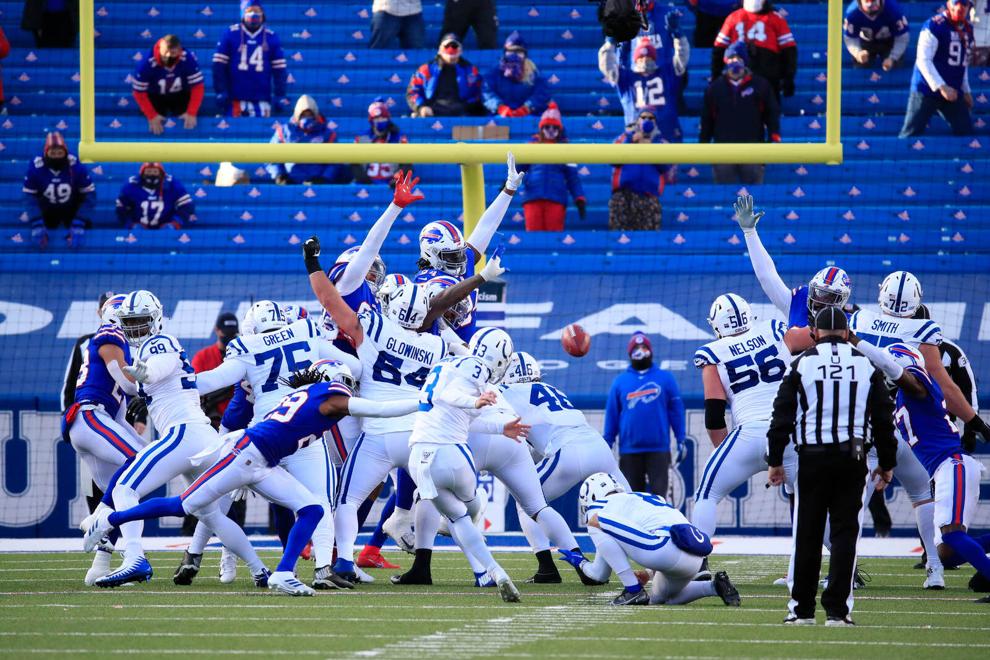 Moss injured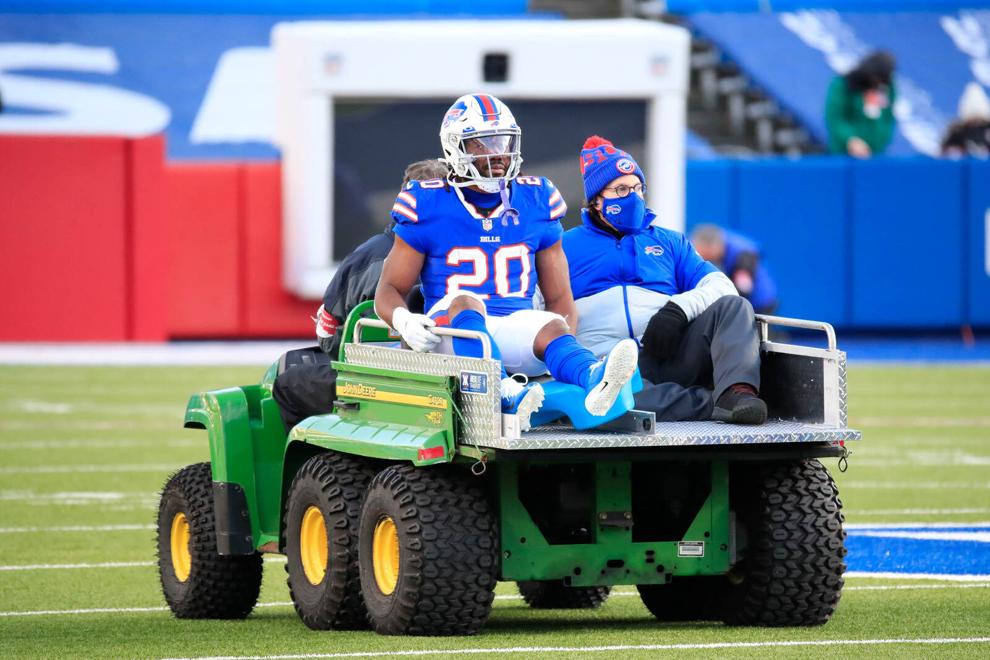 Diggs TD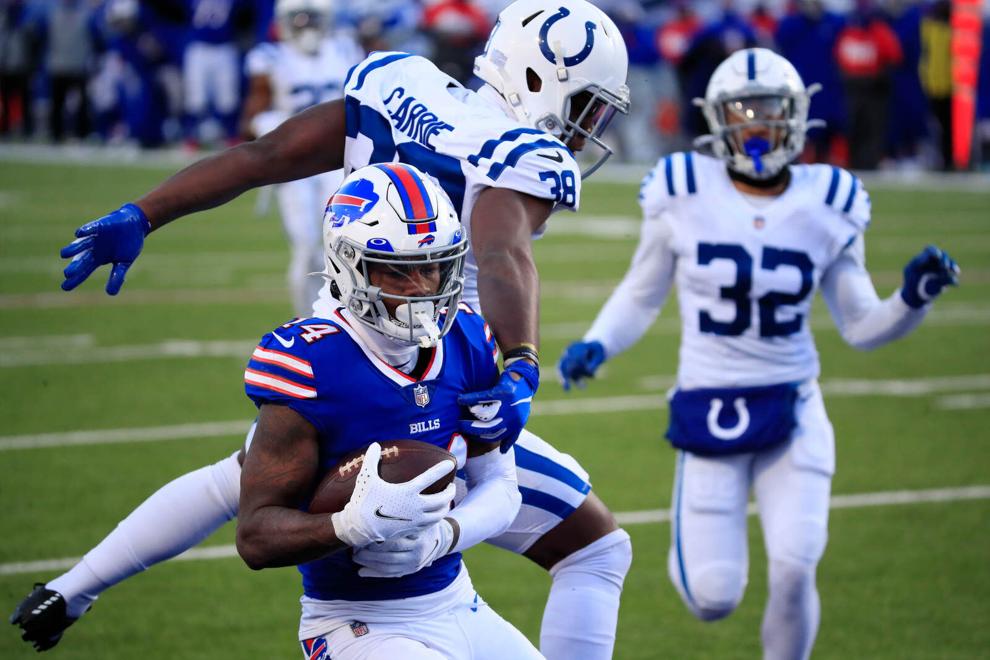 End zone celebration