Grading the Buffalo Bills after their 23-16 loss to the Pittsburgh Steelers on Sunday at Highmark Stadium:
This was not the start any member of Bills Mafia had in mind for quarterback Josh Allen. He looked rattled from the start against a relentless Pittsburgh pass rush. Call it pressing, call it first-game nerves, call it whatever you want – Allen just wasn't good enough. The offensive line did him no favors, consistently allowing too much pressure. Allen was sacked three times and hit eight, while offensive linemen were flagged six times for holding, four of which were accepted. The big-play element was sorely lacking. Buffalo had just one completion of more than 16 yards – a 37-yarder to Gabriel Davis in the second quarter. Davis later added a nice 3-yard touchdown catch, but those were his only two catches of the game. Running back Devin Singletary was a nonfactor, with just three catches for 8 yards. No. 1 receiver Stefon Diggs got plenty of looks with a game-high 14 targets, but the Steelers can live with his production on them – nine catches for 69 yards. Slot receiver Cole Beasley was also busy, catching eight passes on 13 targets for 60 yards. Diggs' long catch went for just 13 yards, while Beasley's was 12. About the only good thing that can be said about the passing game is that Allen wasn't intercepted.
With Zack Moss a healthy inactive, Singletary figured to dominate the carries among running backs, which he did. He rushed a respectable 11 times for 72 yards, and had a long gain of 25 yards. Matt Breida had four carries for 4 yards – a stat line that was negatively impacted by a disastrous 7-yard loss. (More on that debacle later.) Allen gained 44 yards on nine carries. A good portion of those were designed runs. On short yardage, that makes plenty of sense. Allen did display poor ball security when he scrambled for an 8-yard gain in the second quarter, but he was able to make the recovery. The obligatory Isaiah McKenzie carry didn't work – he was stopped for a 3-yard loss on his only rushing attempt.
Ed Oliver showed up with a big tackle for a loss in the second quarter, turning second-and-1 into third-and-5 and helping the defense get off the field. Oliver finished with three tackles. Nickel cornerback Taron Johnson led the Bills with seven tackles. One was particularly impressive. Johnson met Steelers running back Najee Harris straight up in the hole on a second-and-10 play in the second quarter, stopping him after a 2-yard gain. The Bills held Harris, a first-round draft pick from Alabama, to 45 yards on 16 carries. He was the only Pittsburgh running back to log a rushing attempt. Receiver Chase Claypool gained 25 yards on his only rushing attempt. Quarterback Ben Roethlisberger also was able to scramble for an 8-yard gain, despite very limited mobility, helping set his team up for an insurance field goal in the fourth quarter.
Here's the big-picture analysis of the Bills' season-opening, 23-16 loss to the Steelers.
Before the game, the Bills would have signed up for holding Roethlisberger to an 18-of-32 passing performance for 188 yards and one touchdown. Mario Addison had a sack-forced fumble, while Jordan Poyer had a sack among the Bills' six quarterback hits. Johnson had two passes defensed, but was beaten by JuJu Smith-Schuster for a crucial 24-yard gain late in the fourth quarter. The holding penalty against Tre'Davious White that wiped out his interception was questionable at best. There was a coverage breakdown that led to Steelers tight end Pat Freiermuth getting open for a 24-yard gain.
Allen was off target basically all afternoon, as the Bills' high-powered offense from a year ago never showed up in a 23-16 loss to the Pittsburgh Steelers.
McKenzie's 75-yard punt return is the only thing saving this from a failing grade. As great of a moment as that was, it was easily forgotten in the fourth quarter, when the Steelers blocked Matt Haack's punt and returned it for a touchdown. It was just the second time Haack has had a punt blocked in his five-year career, and obviously came at a horrible time. It capped a miserable debut for Haack, who averaged just 28.0 net yards on three punts. His lone touchback wasn't close to staying in the field of play. McKenzie averaged 35.8 yards on four kick returns, but his lone punt return went for just 1 yard. Kicker Tyler Bass made field goals of 37, 25 and 42 yards and has now converted 17 consecutive field goals, just one off the team record set by Rian Lindell.
The game's result had more to do with the Bills' shortcomings on offense and questionable play-calling than anything Pittsburgh did.
Sean McDermott reiterated the same comment about 100 times in his postgame news conference: He needs to coach better. No argument here. What happened to the McDermott who showed such aggressiveness on fourth down last year? That went away in the AFC championship game against the Chiefs, and unfortunately didn't return Sunday. McDermott punted on fourth-and-1 from his own 46-yard line in the first quarter and again on fourth-and-3 from the Pittsburgh 43 on his team's next possession. That's absolutely inexcusable. To make matters worse, offensive coordinator Brian Daboll called a flea flicker on the third-and-1 play that came before the punt. With two chances to gain 1 yard, it's no time to get cute. Just run your 237-pound quarterback ahead to gain 3 feet. That wasn't the worst play call made by Daboll on Sunday, though. That distinction goes to the backward pass to Breida on fourth-and-1 at the start of the fourth quarter. The play was dead in the water, as Breida was blown up almost immediately. "I mean, yeah, I got to do a better job with that," McDermott said. Again, no argument here. The Bills didn't look ready to play. That's on the coach. Now, it's on him to fix it to get a season with such high expectations on track.
Photos: Bills open season against Steelers
Bad break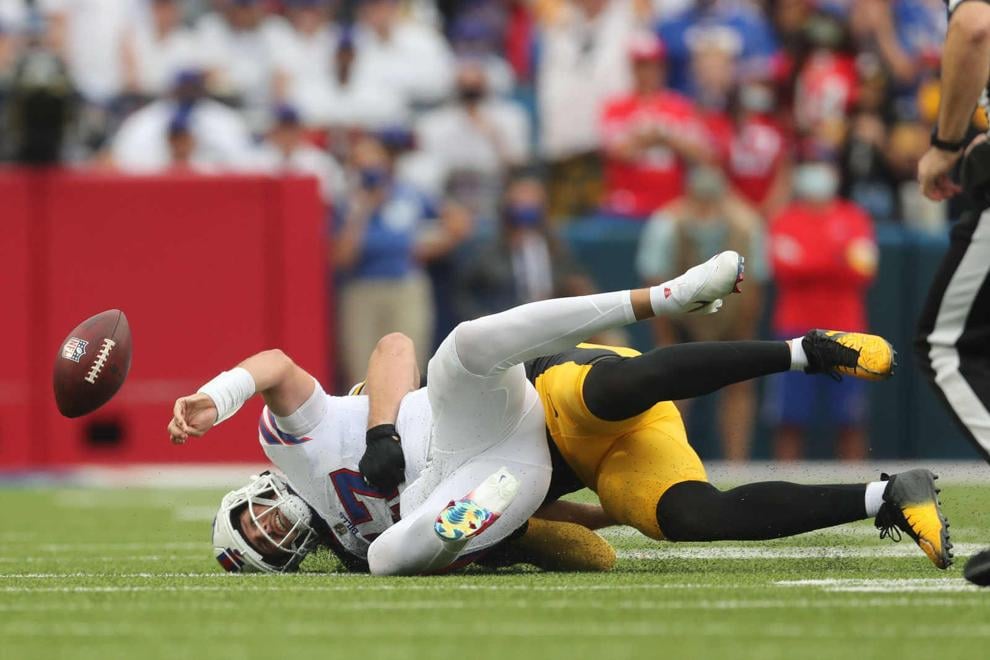 Turning point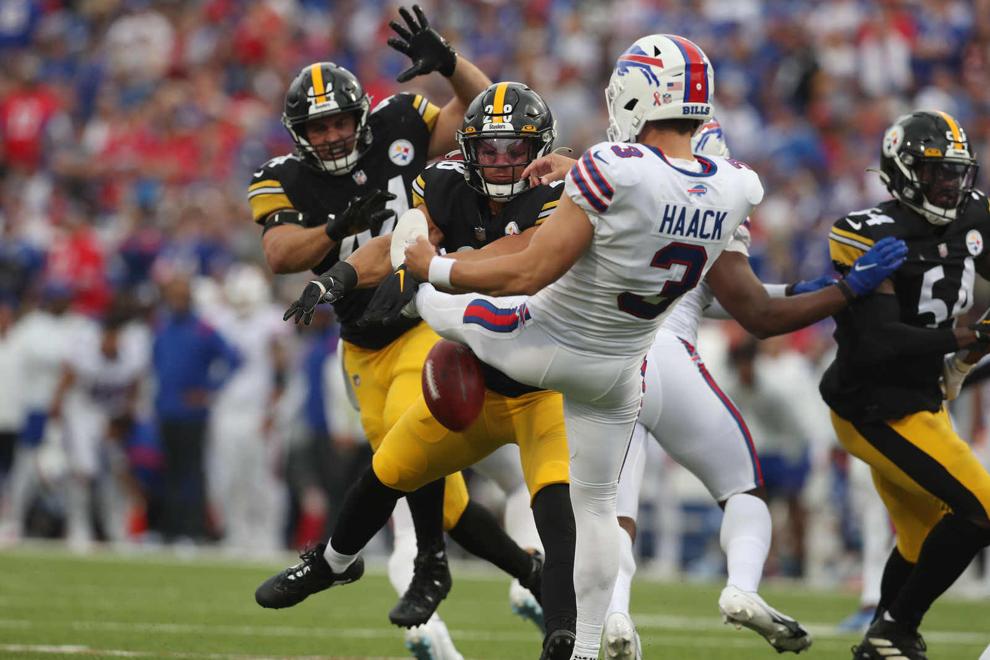 End zone strike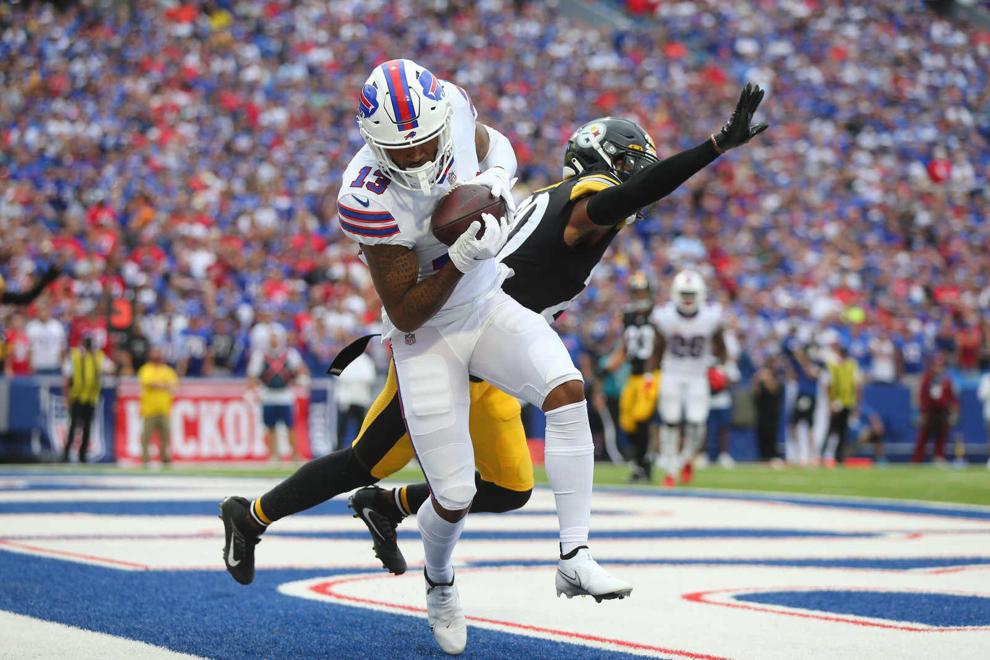 Celebrating with fans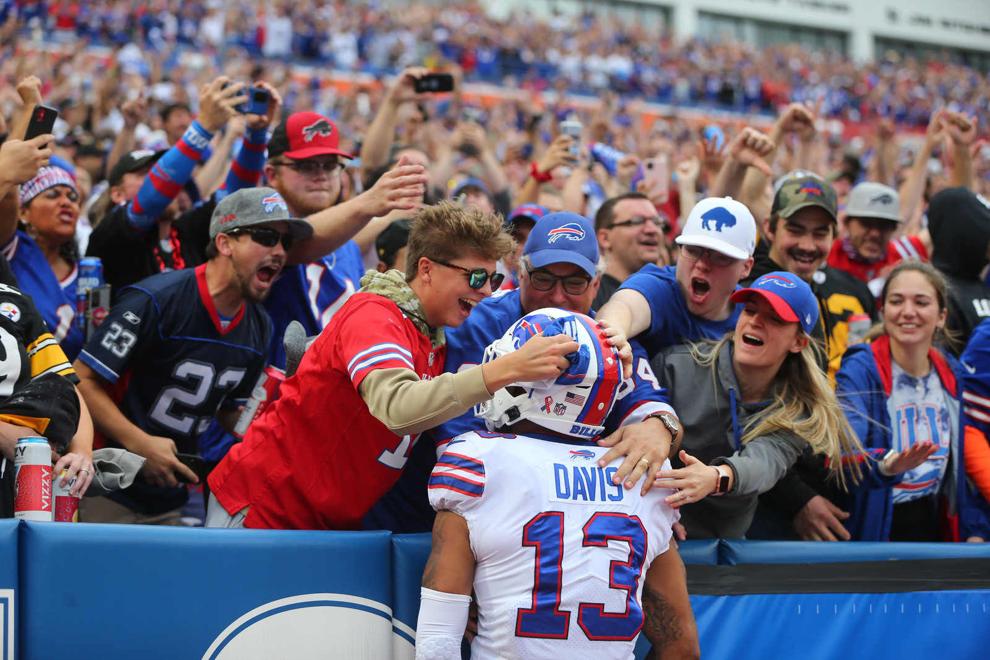 Upper deck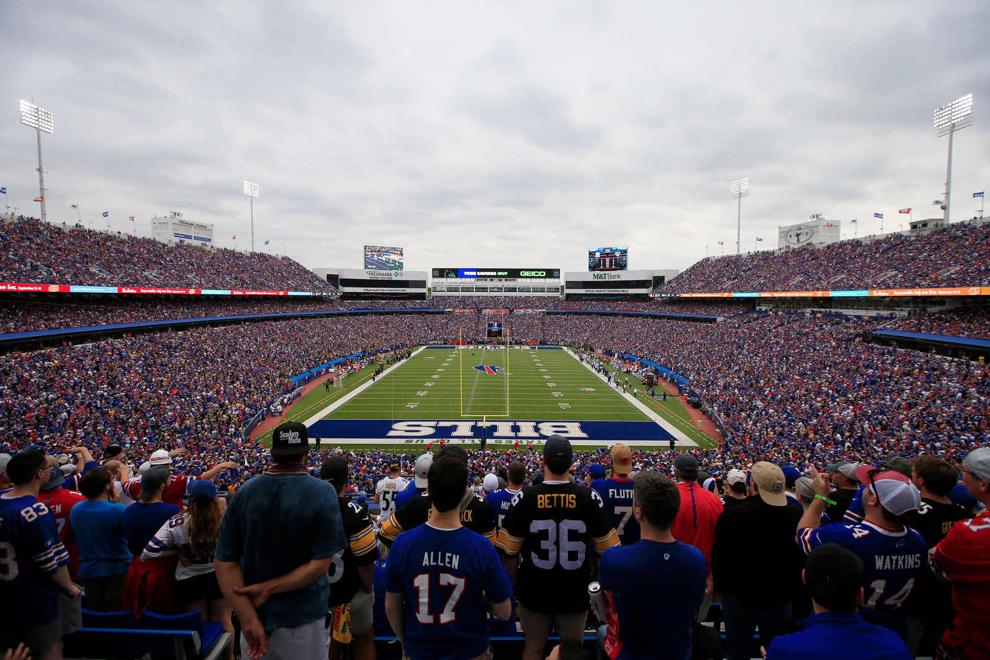 Trouble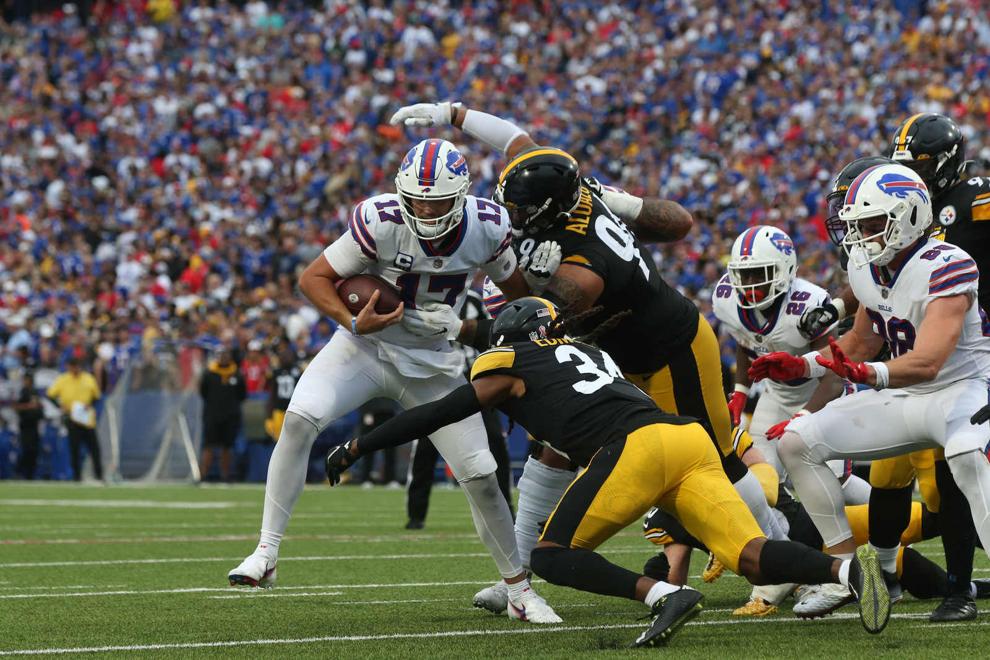 Beasley bounces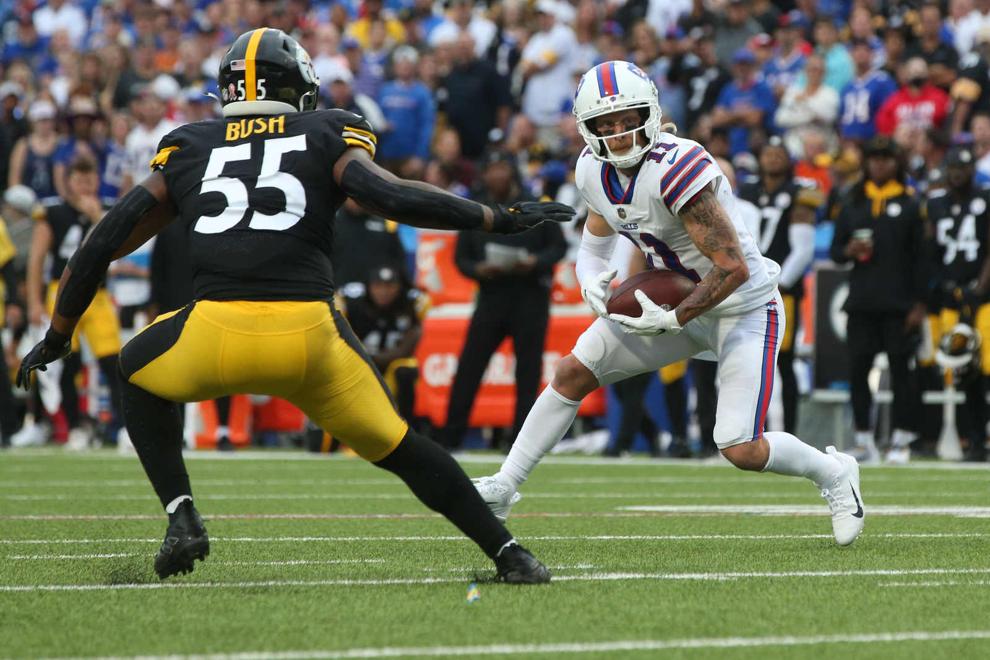 VIP fan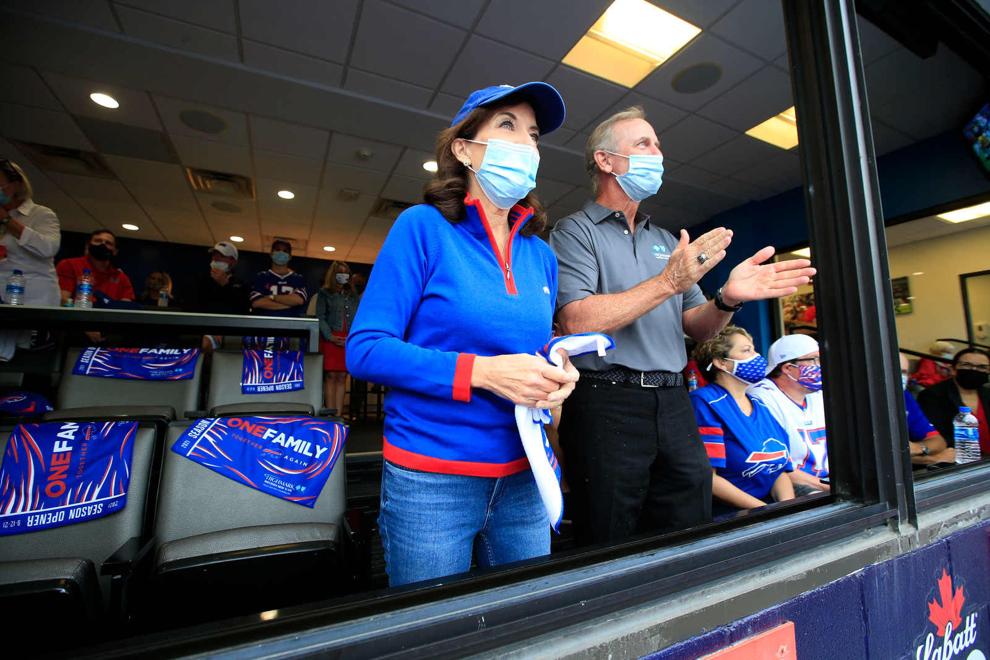 Knox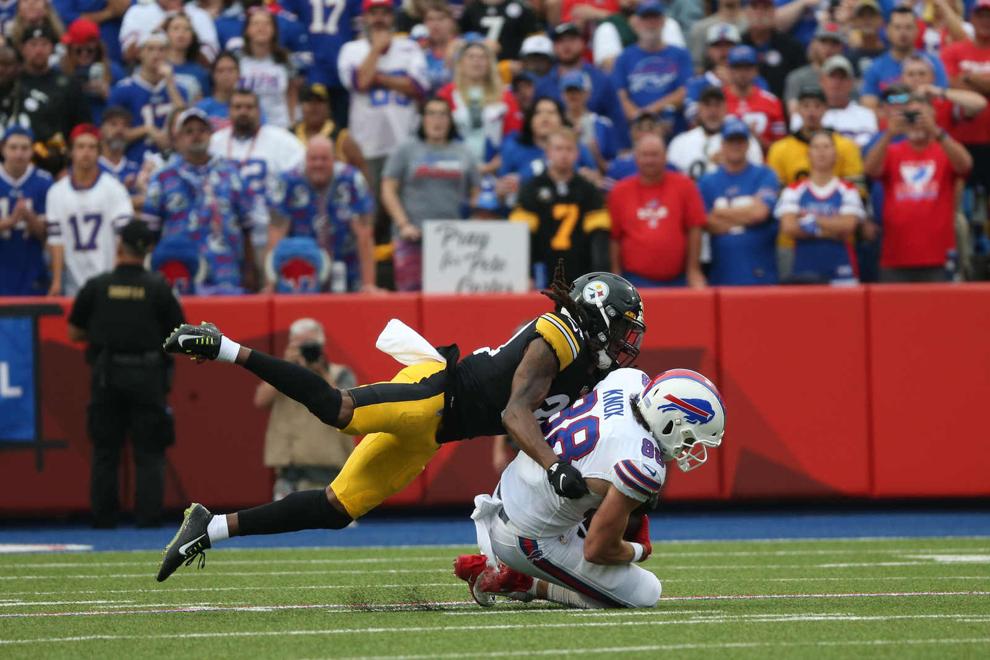 Twisted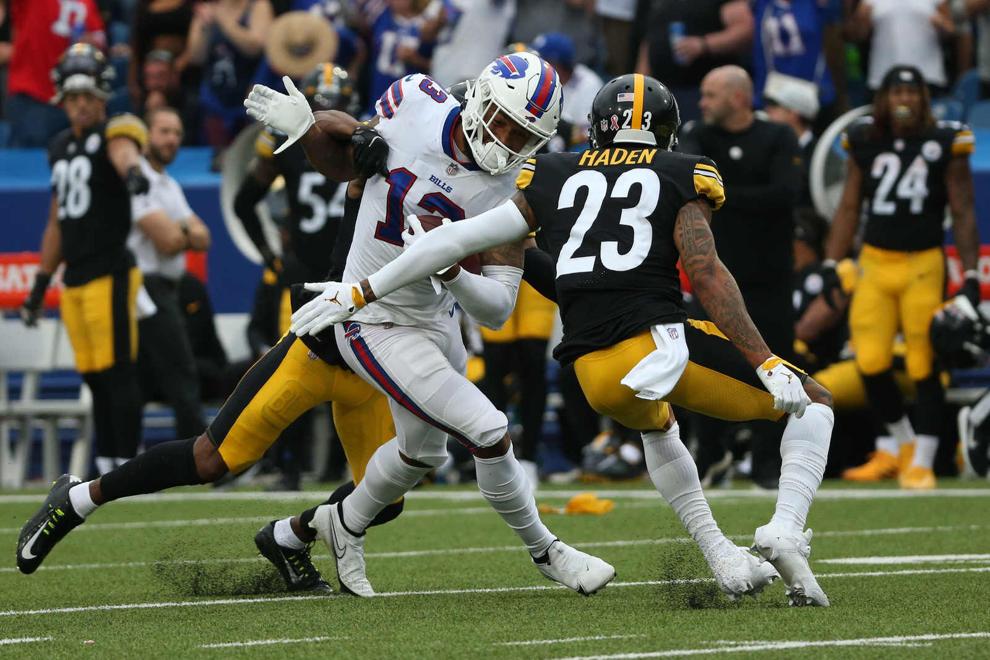 Rushing yards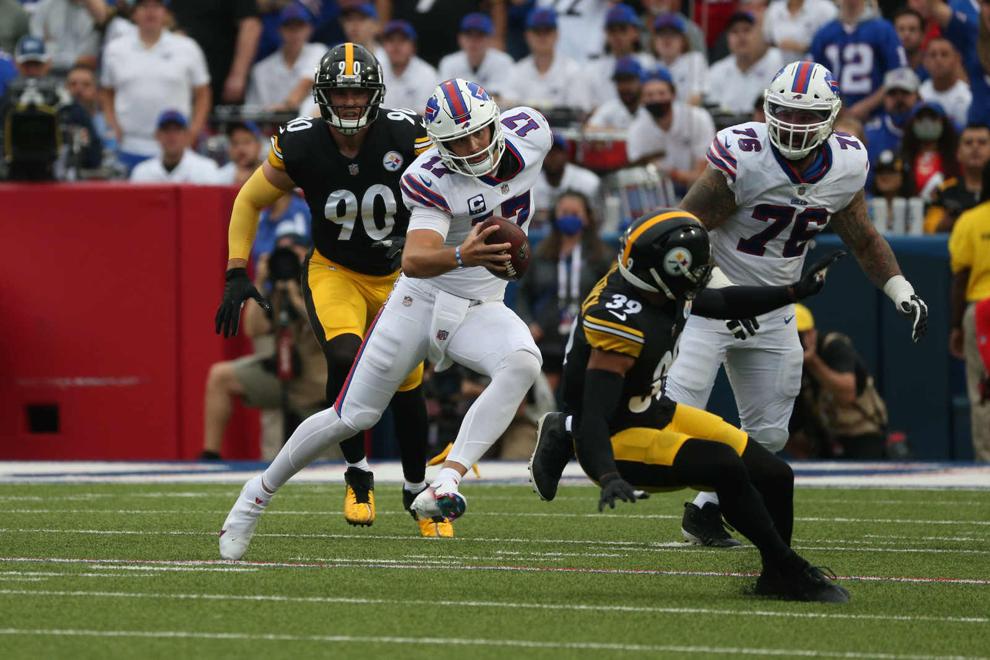 Tracking down the ball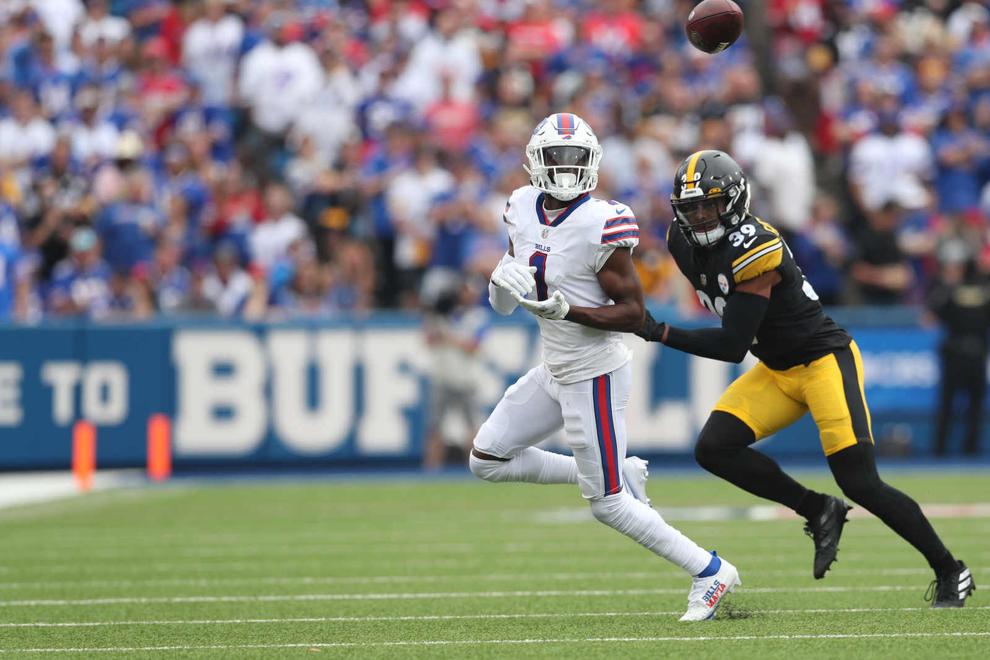 Diggs pulls it in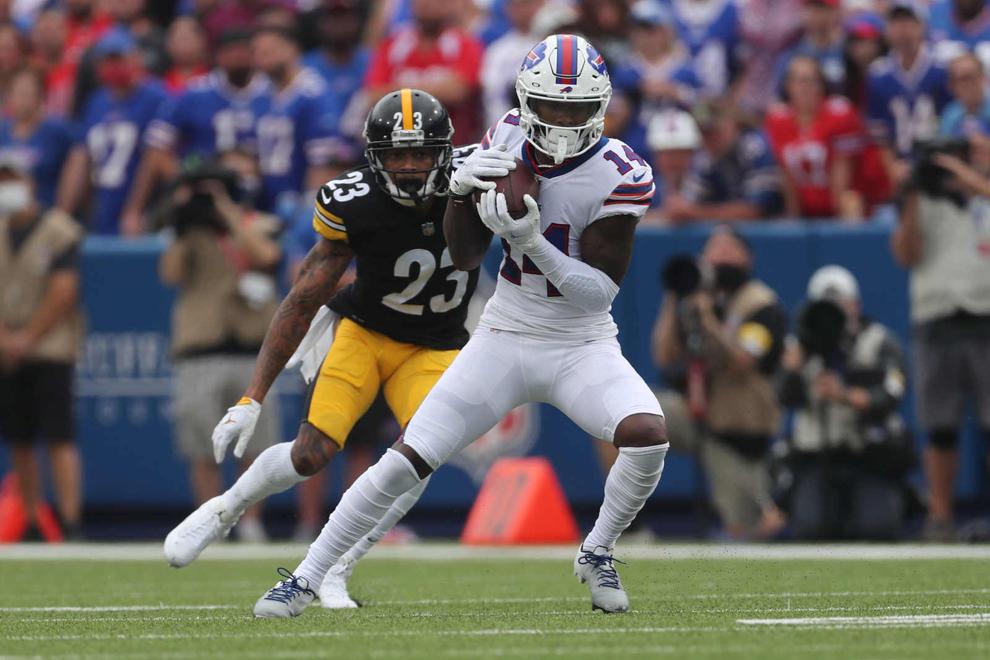 Full house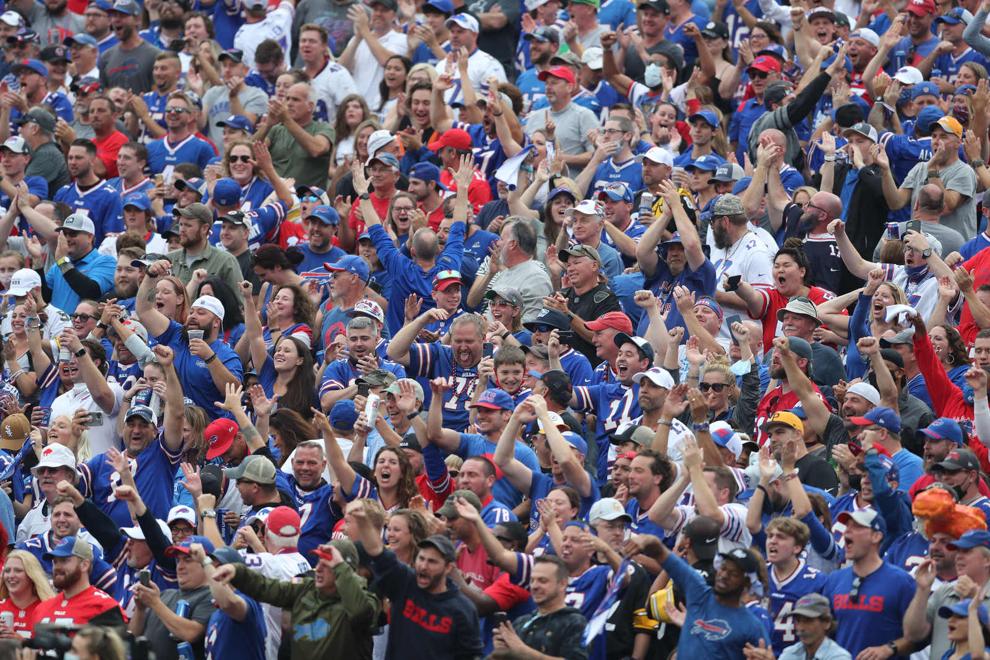 Early fumble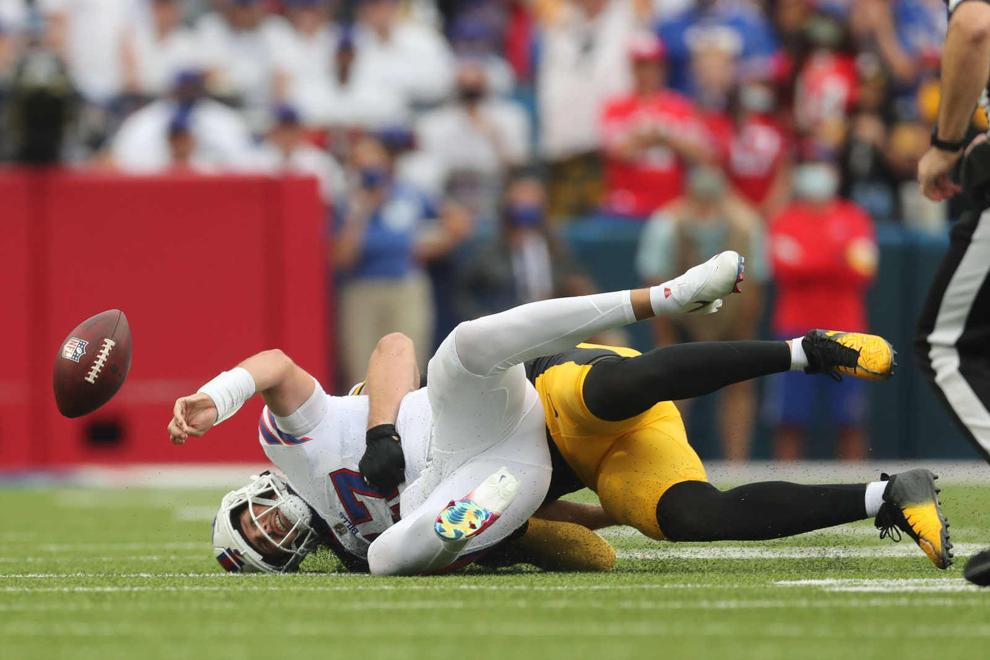 Knoxed out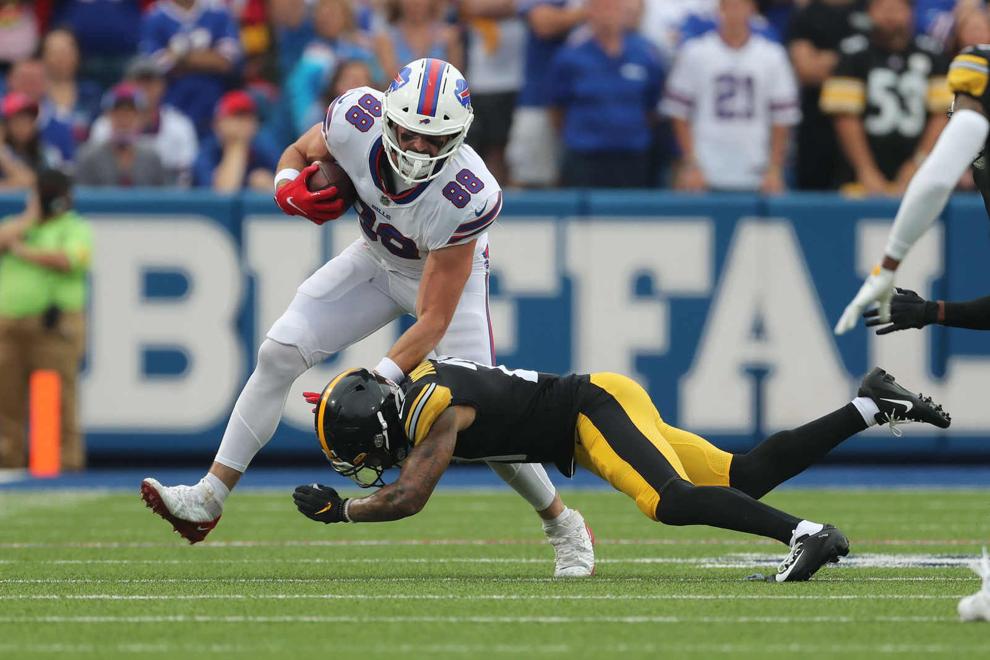 Hard to tackle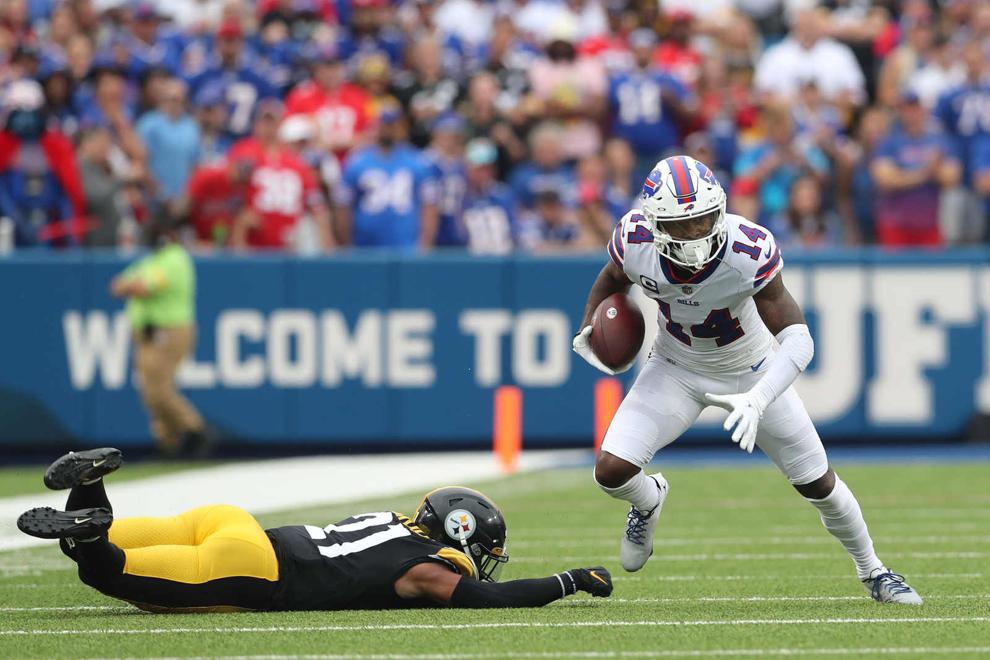 Make me wanna shout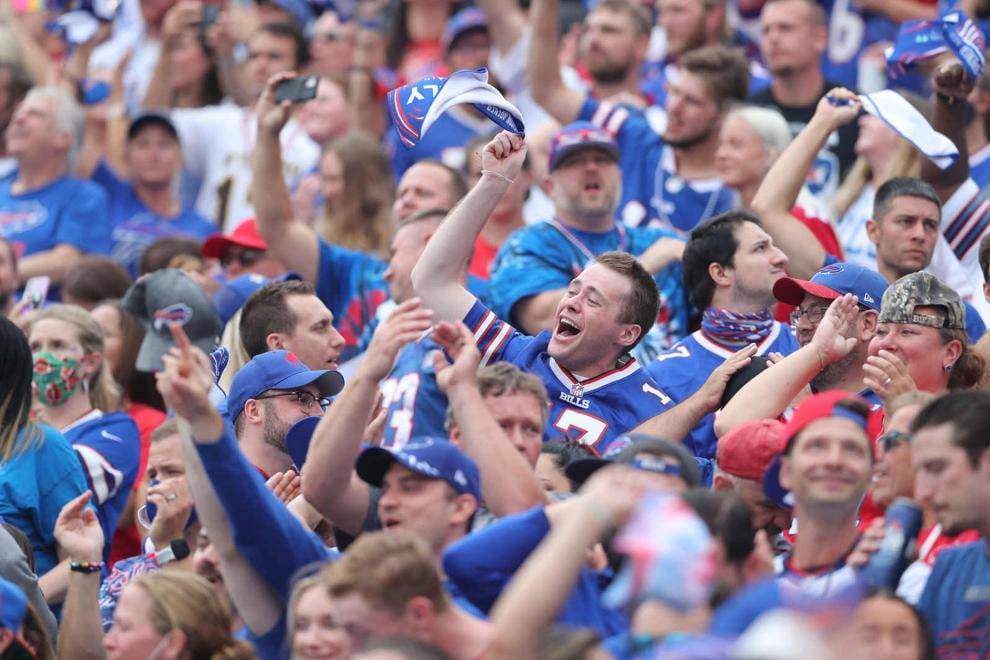 Starting early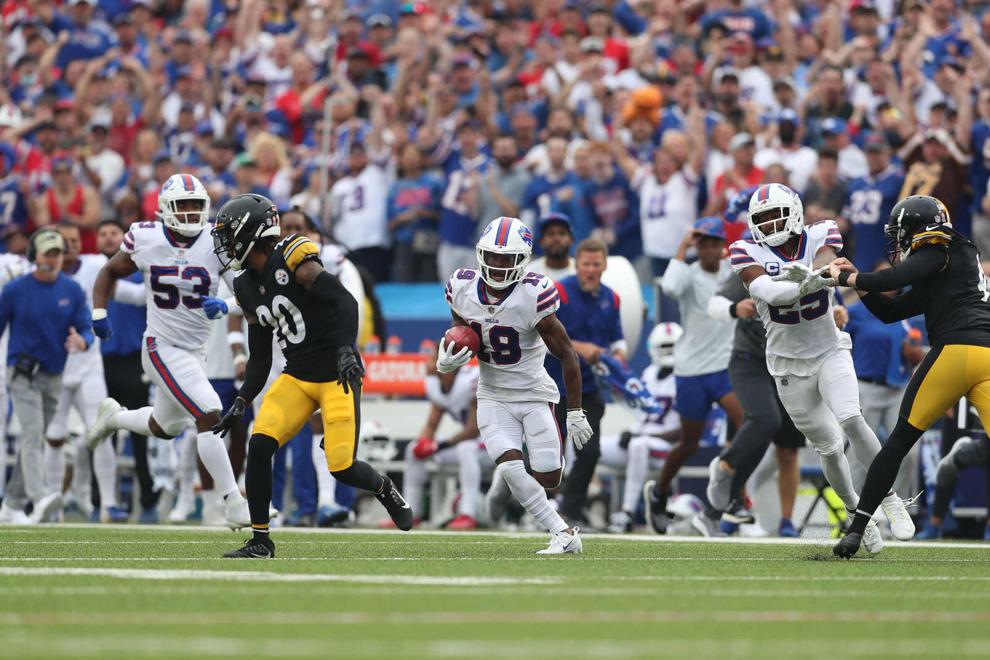 Air ball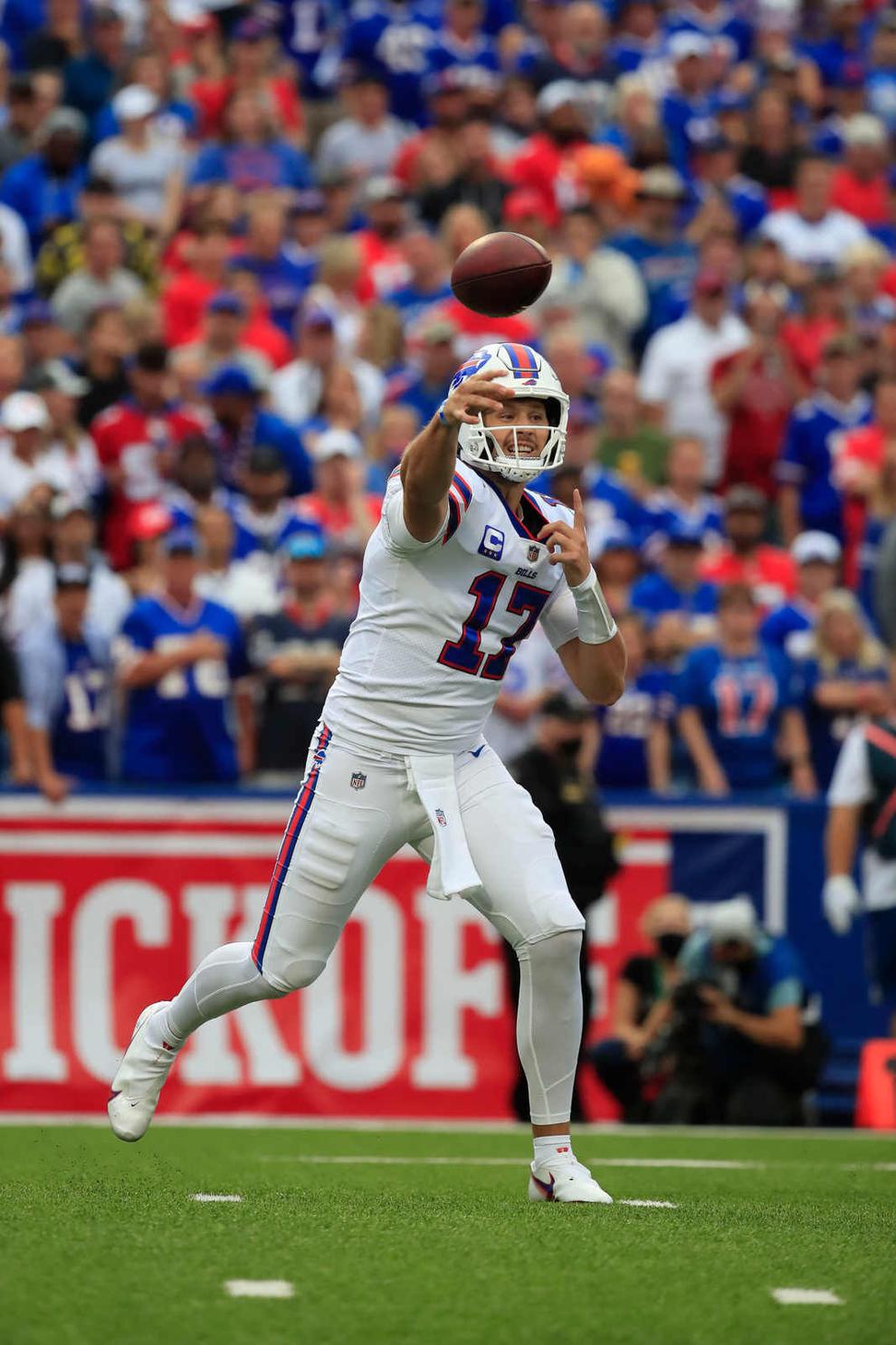 Back to pass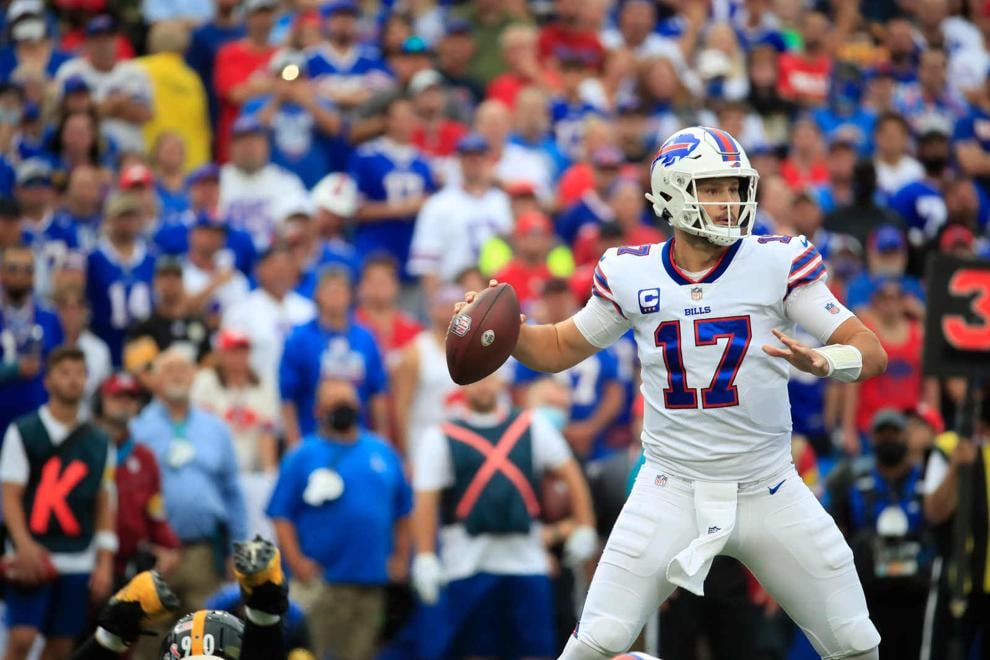 Singletary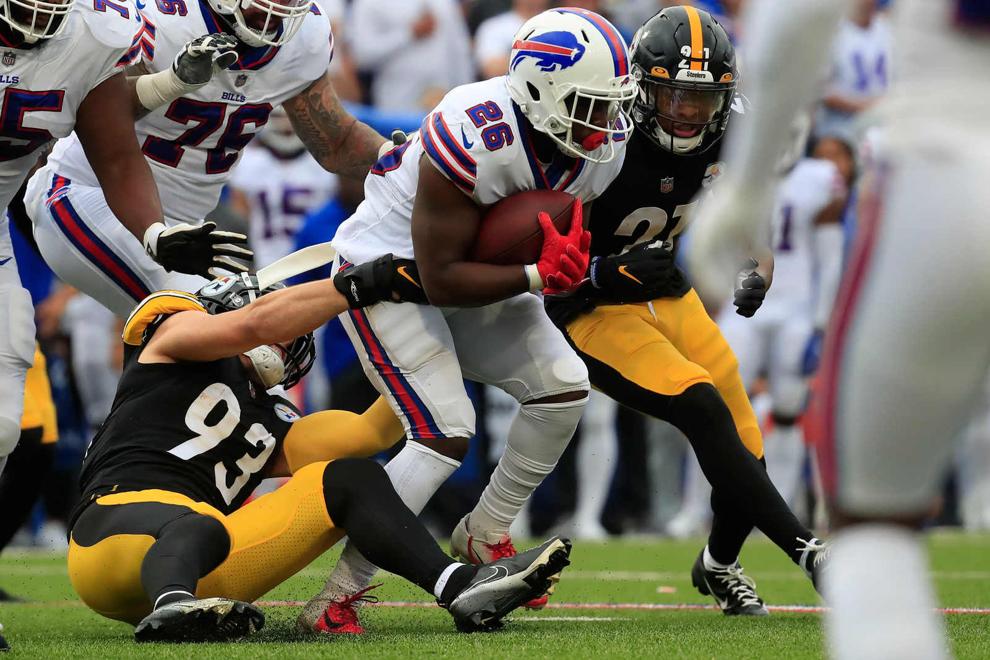 Bills Steelers first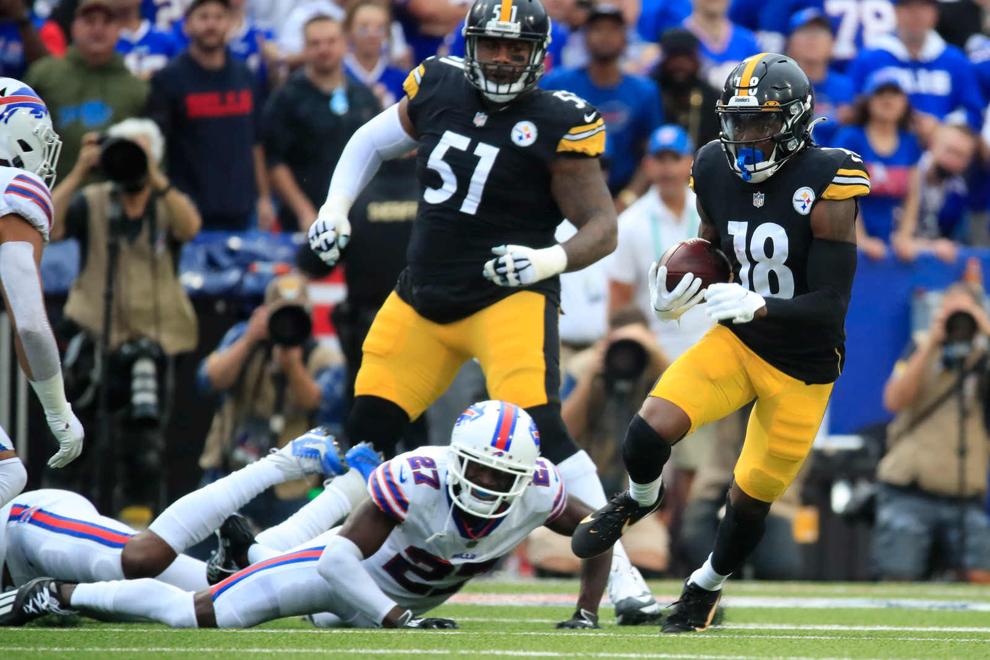 Complete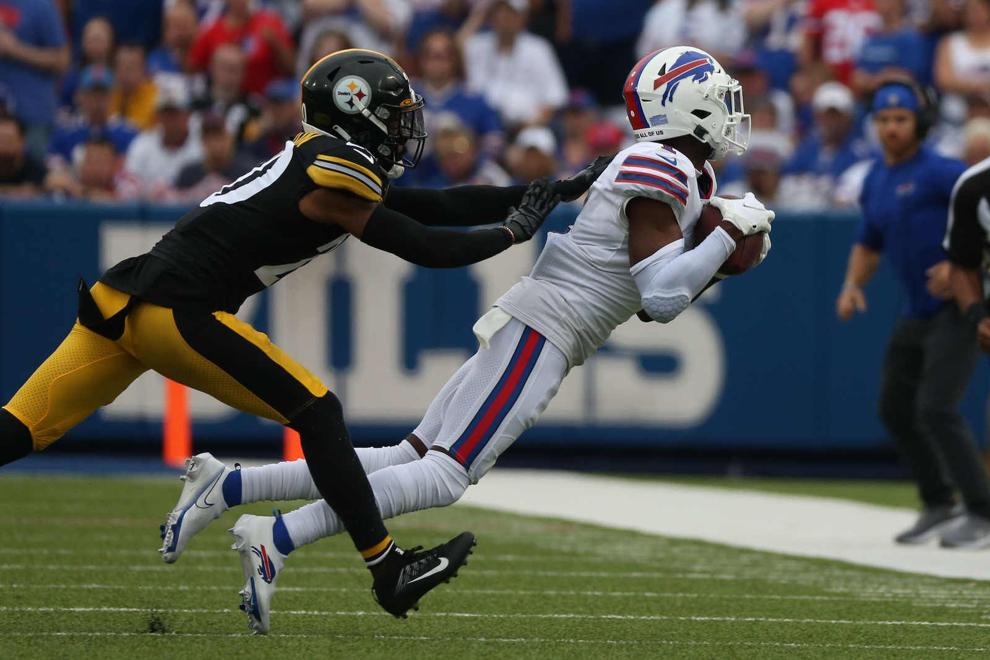 On the run
First down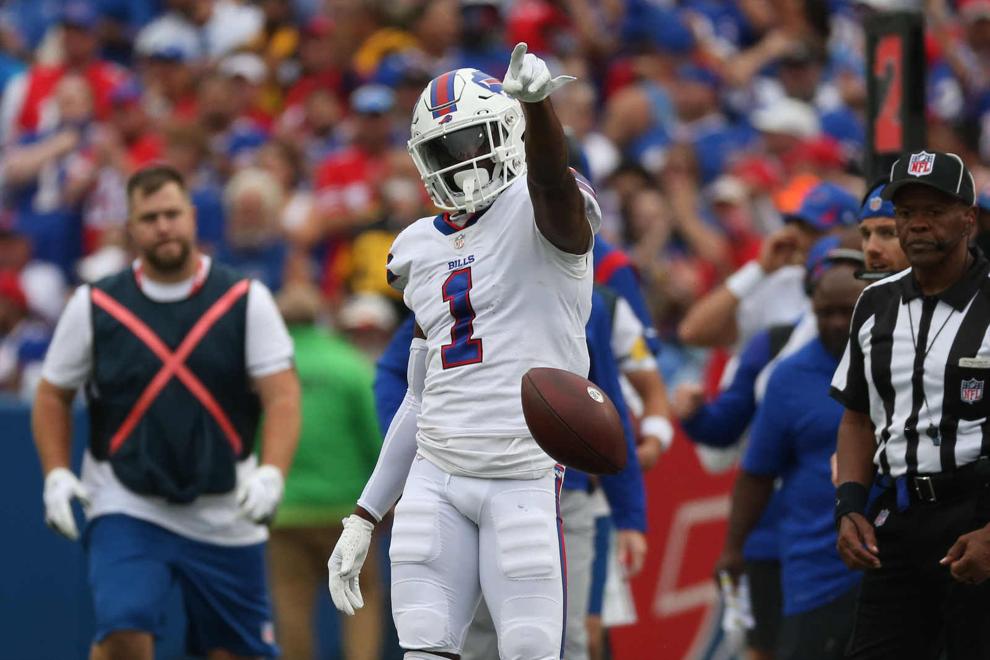 Nowhere to go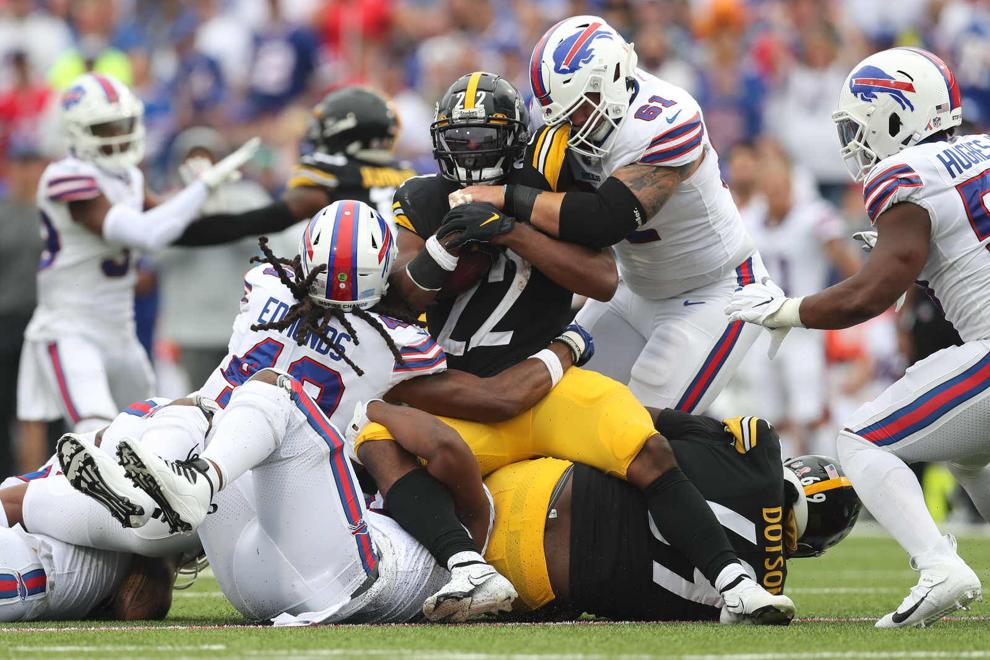 Super Mario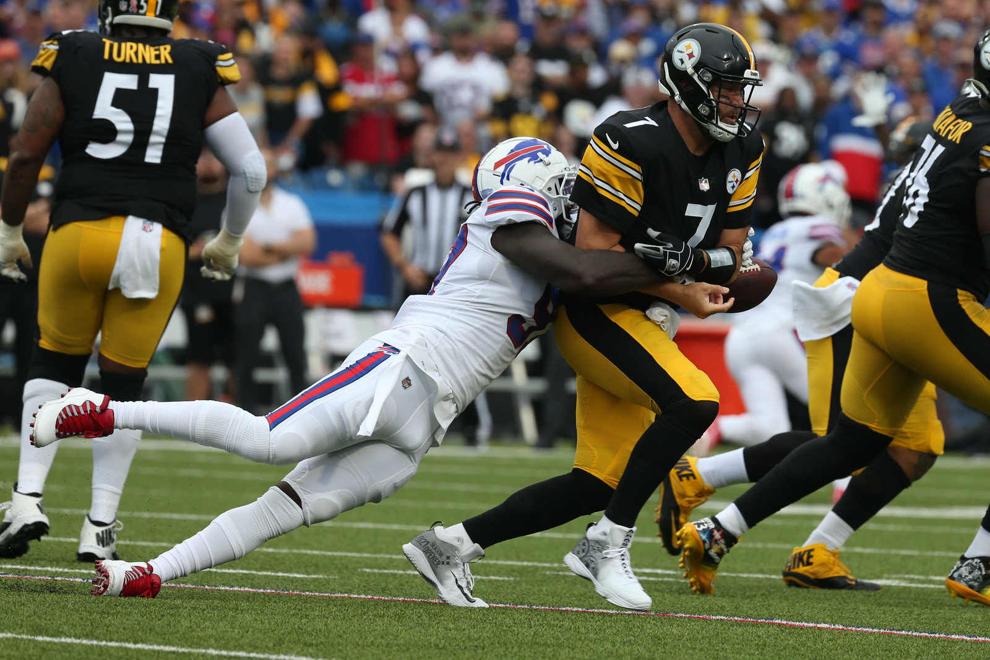 Airing it out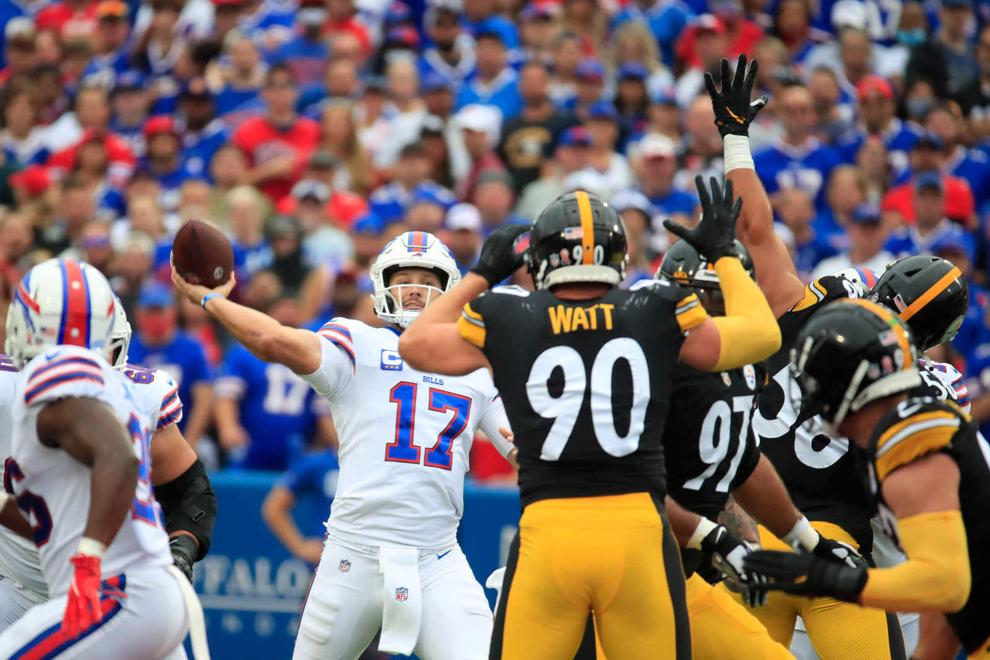 Pittsburgh passer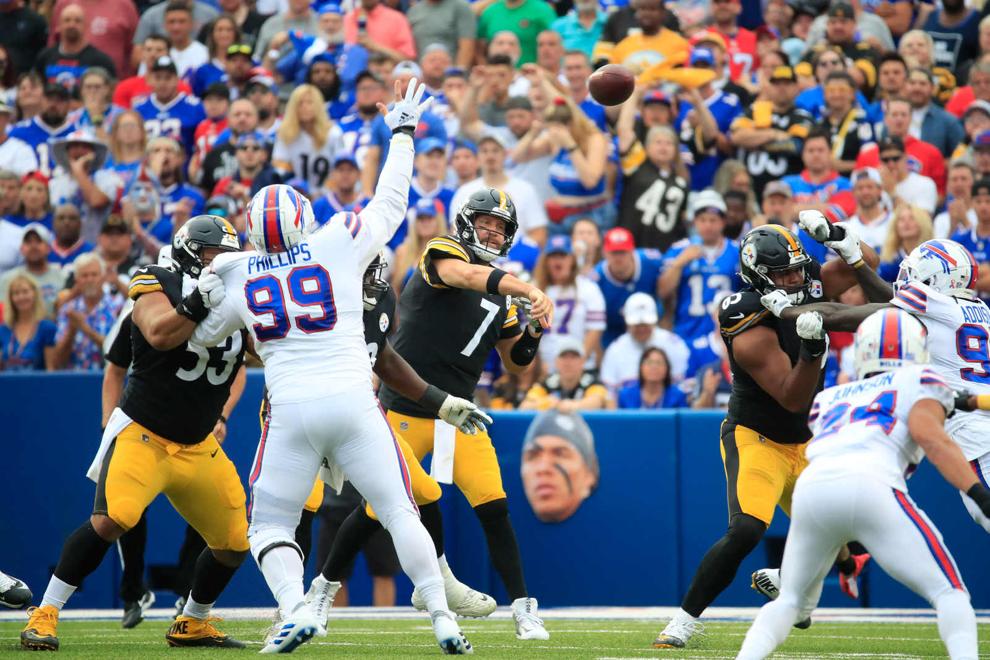 Coach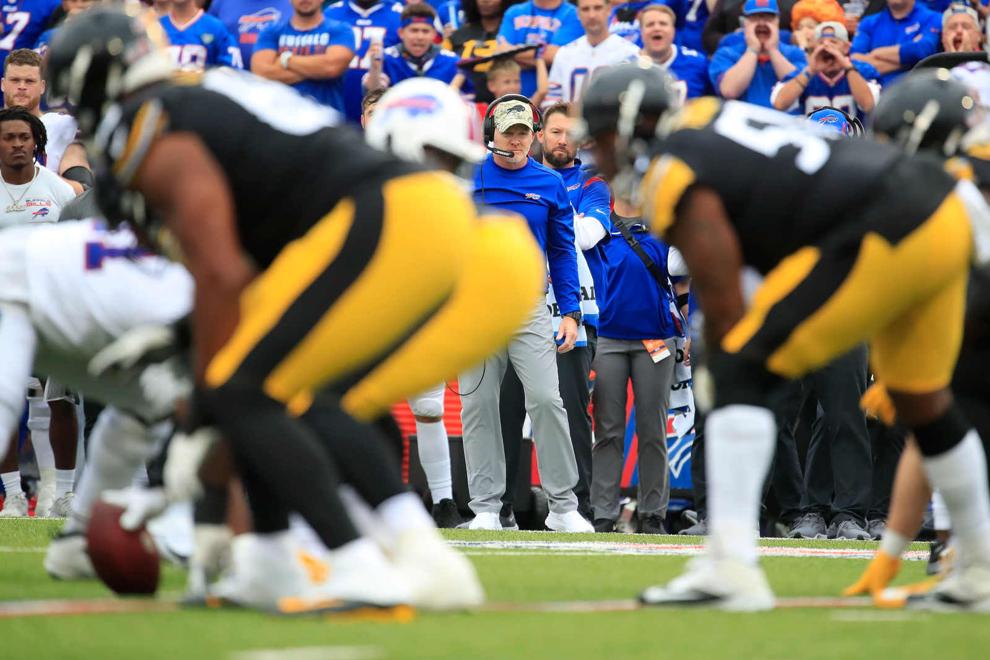 Battle of the backs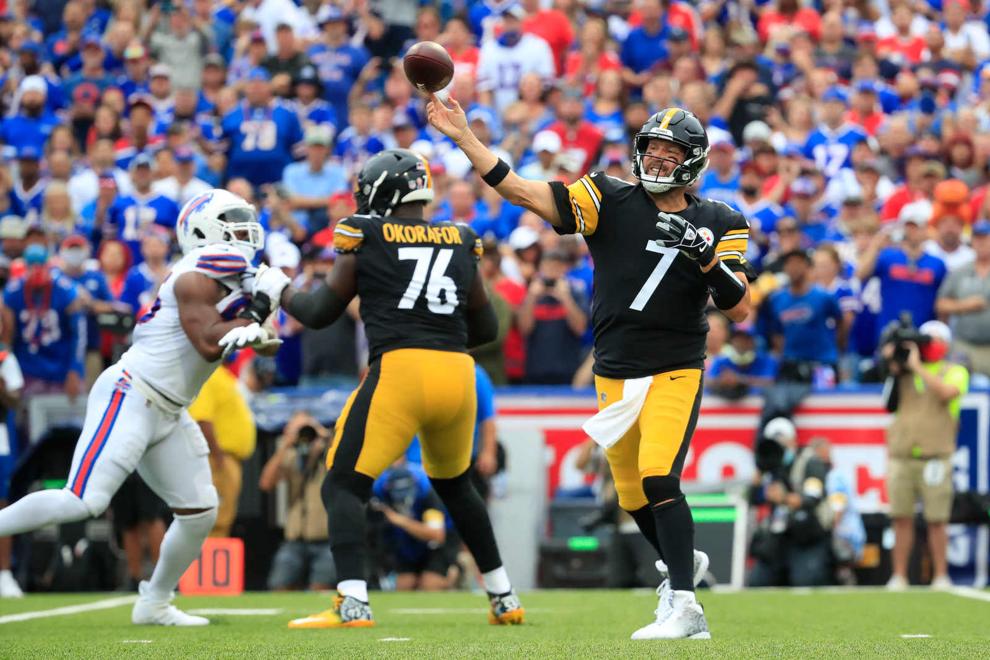 Tomlin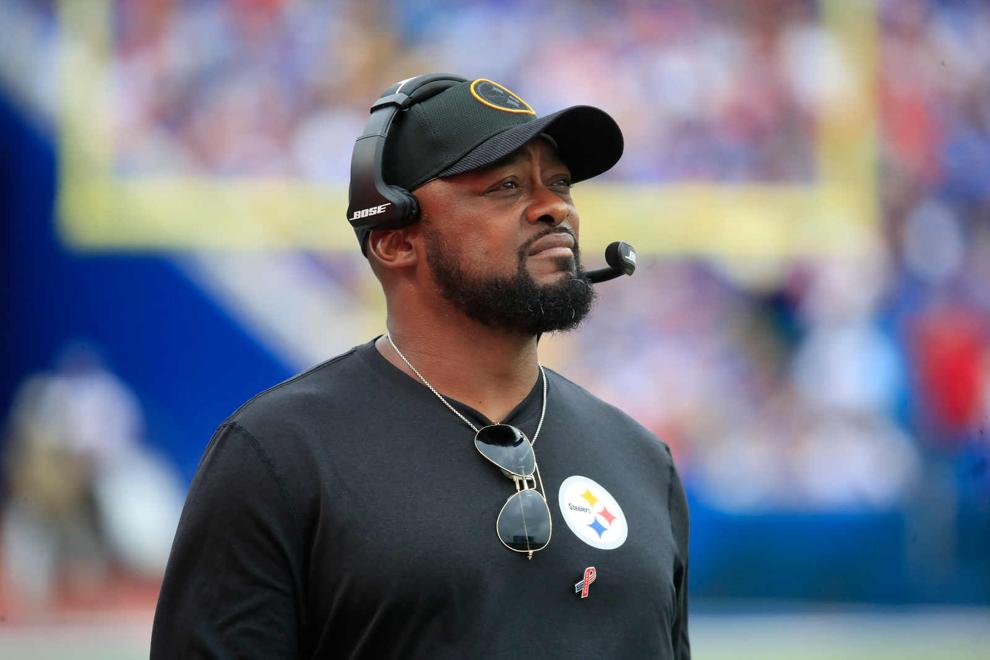 Big play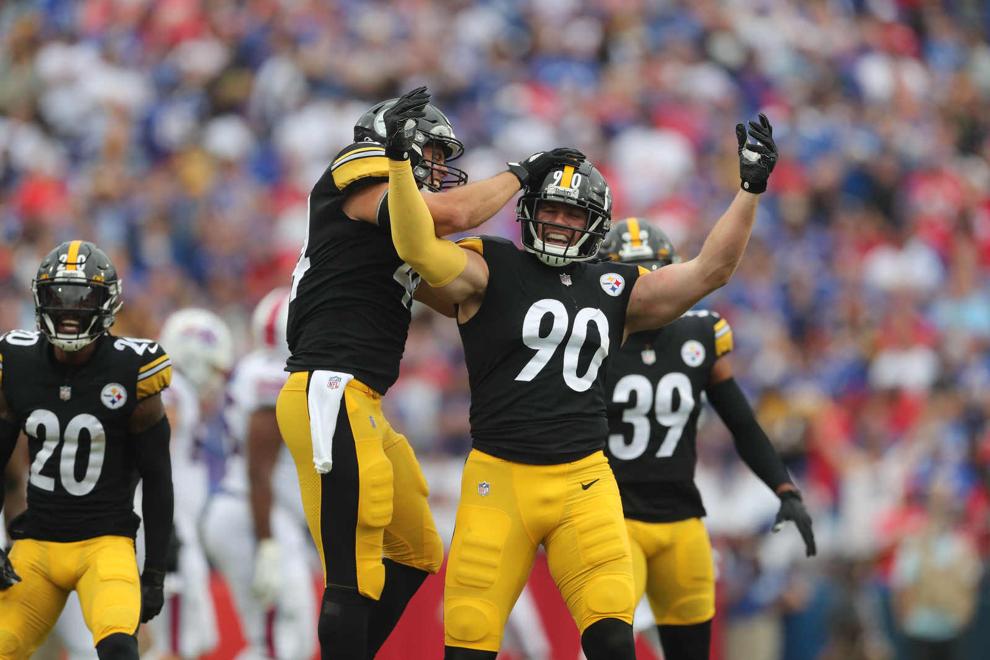 Watch now: Bills defender Micah Hyde speaks after loss to Steelers
Watch now: Bills' Jordan Poyer talks about loss to Steelers
Watch now: Bills quarterback Josh Allen speaks after loss to Steelers
Watch now: Bills lineman Mitch Morse speaks after loss to Steelers
Watch now: Bills RB Devin Singletary speaks after loss to Steelers
Watch now: Bills head coach Sean McDermott discusses going for it on fourth down
Sack
Can't hang on to Claypool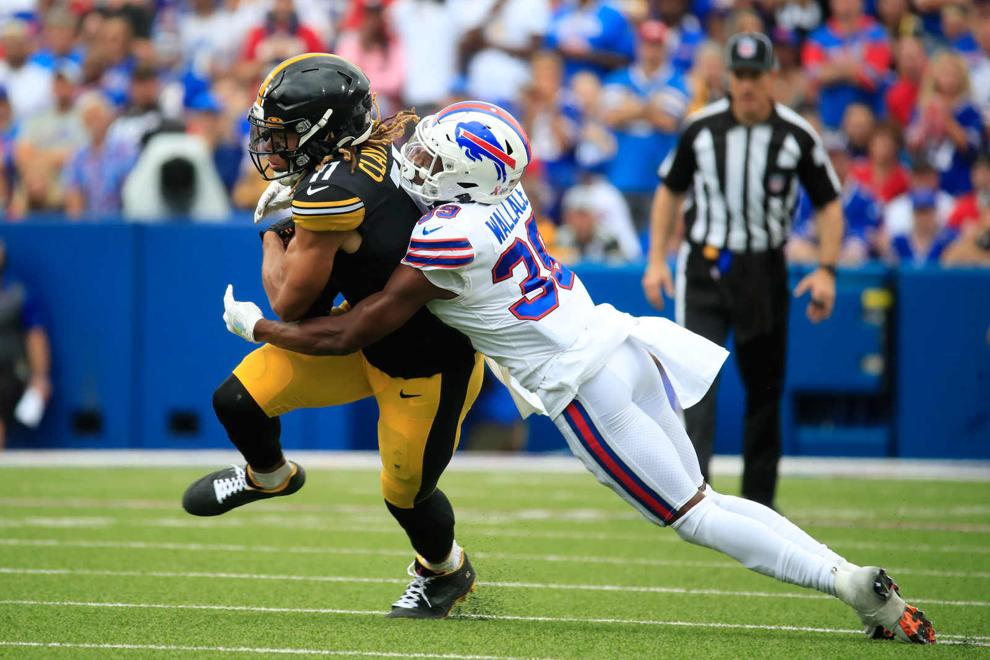 Broken play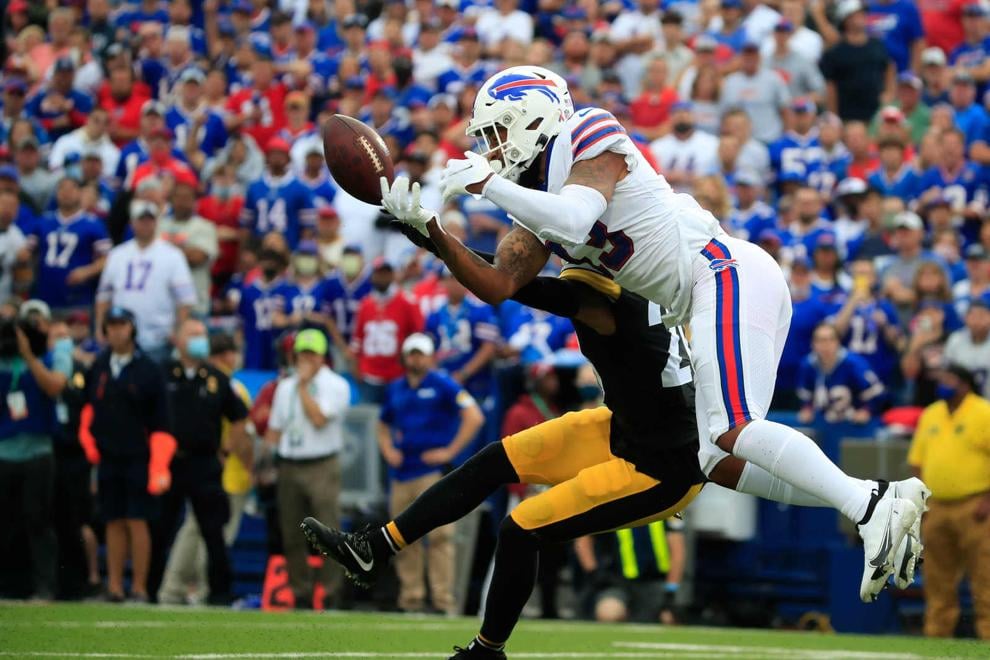 Brieda from the backfield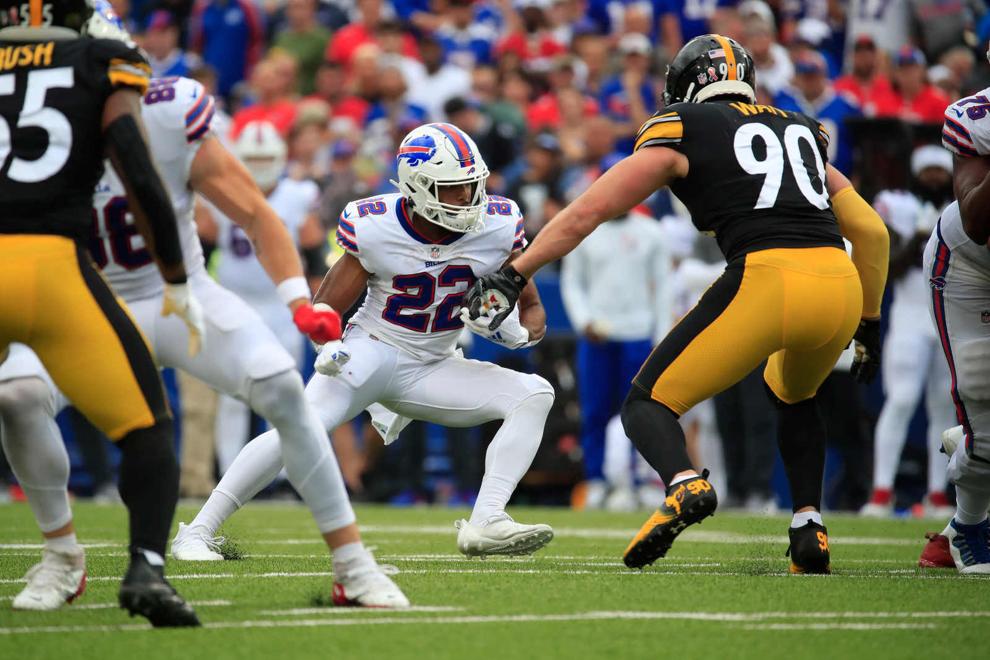 Trouble in the secondary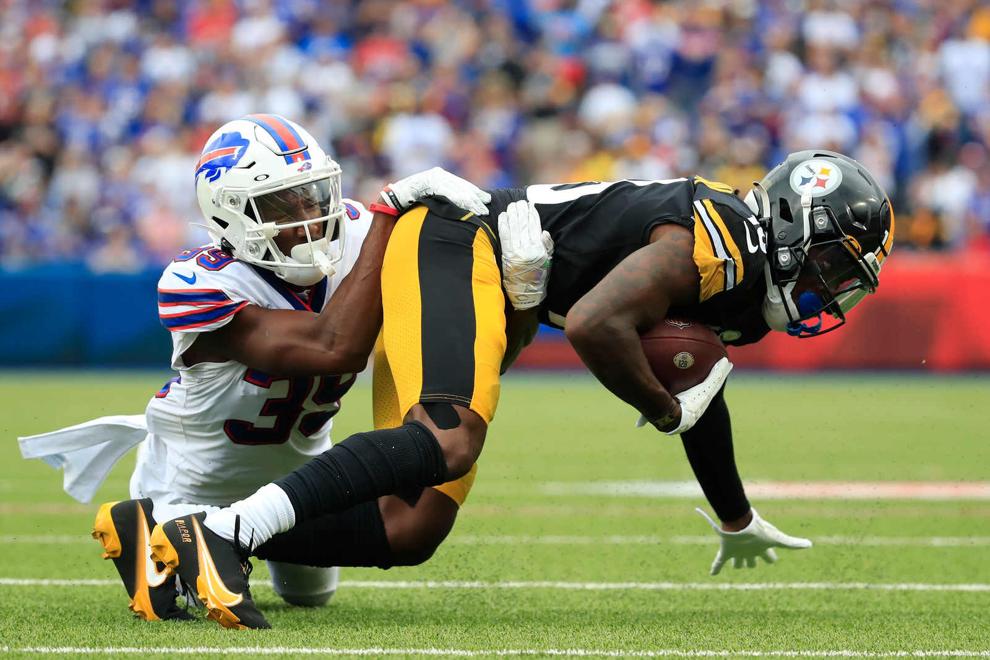 Roethlisberger fires
Big catch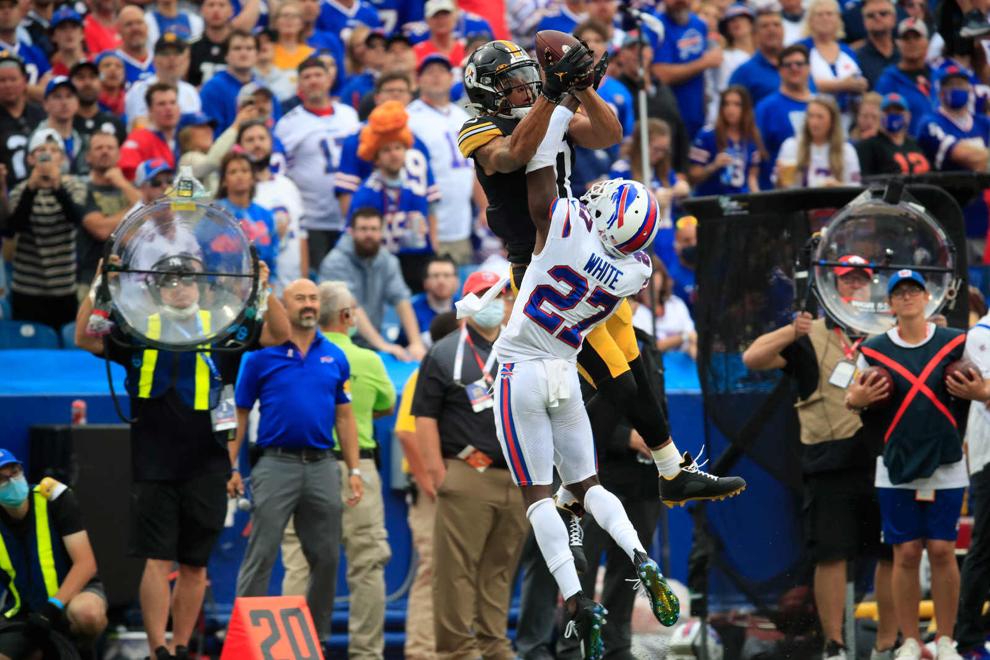 Hanging on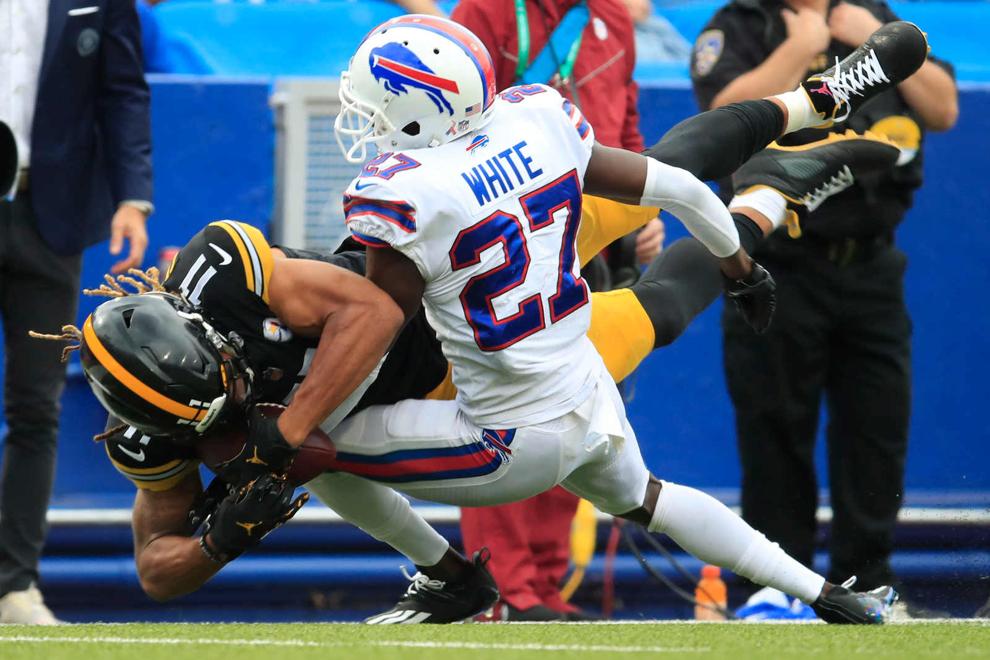 Johnson covers Johnson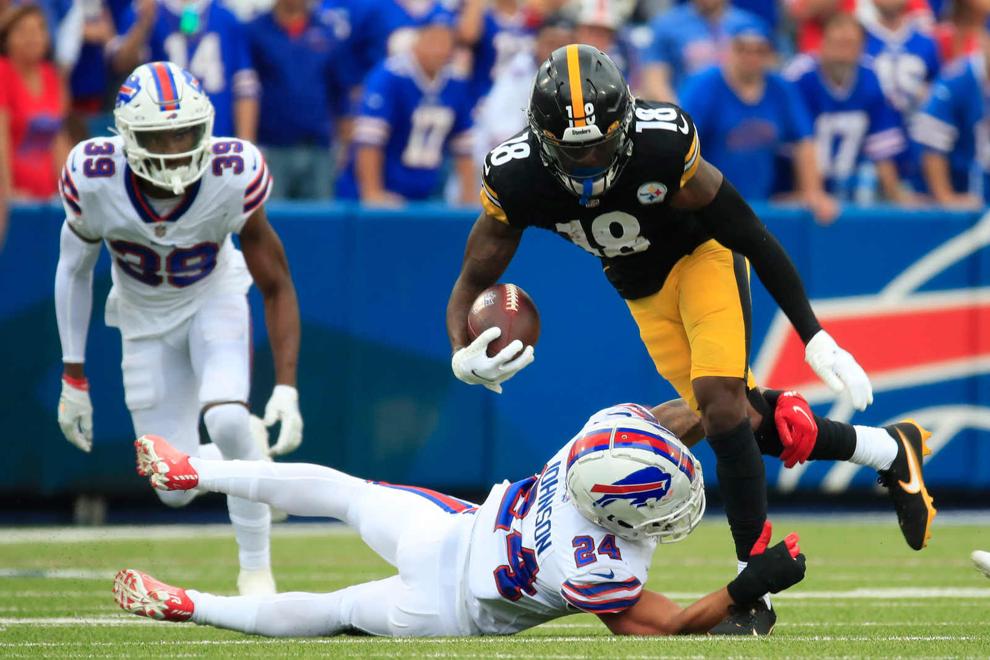 QB keeper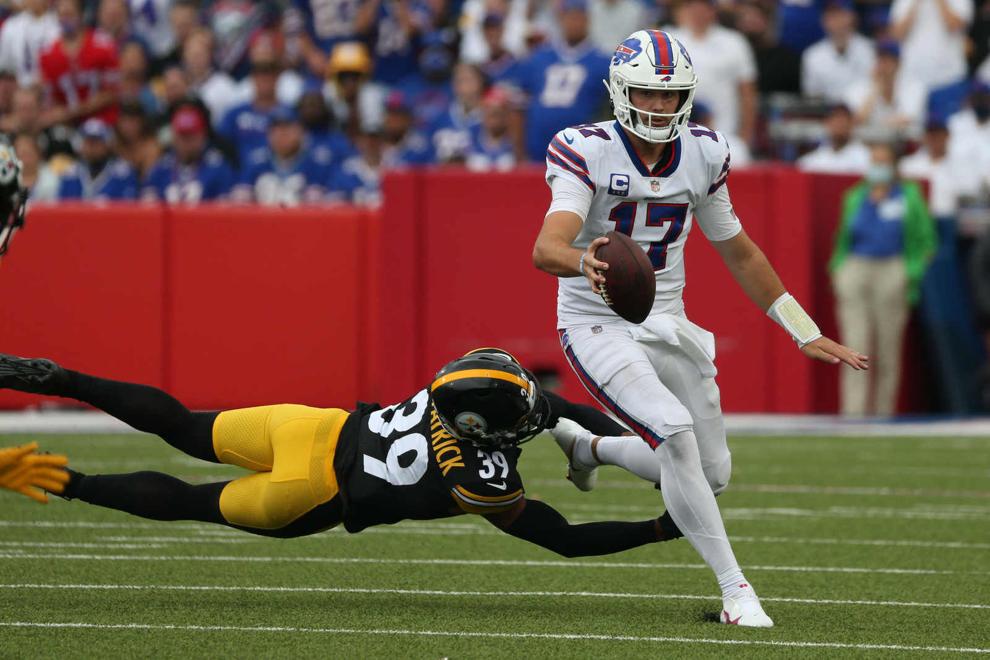 Sideline focus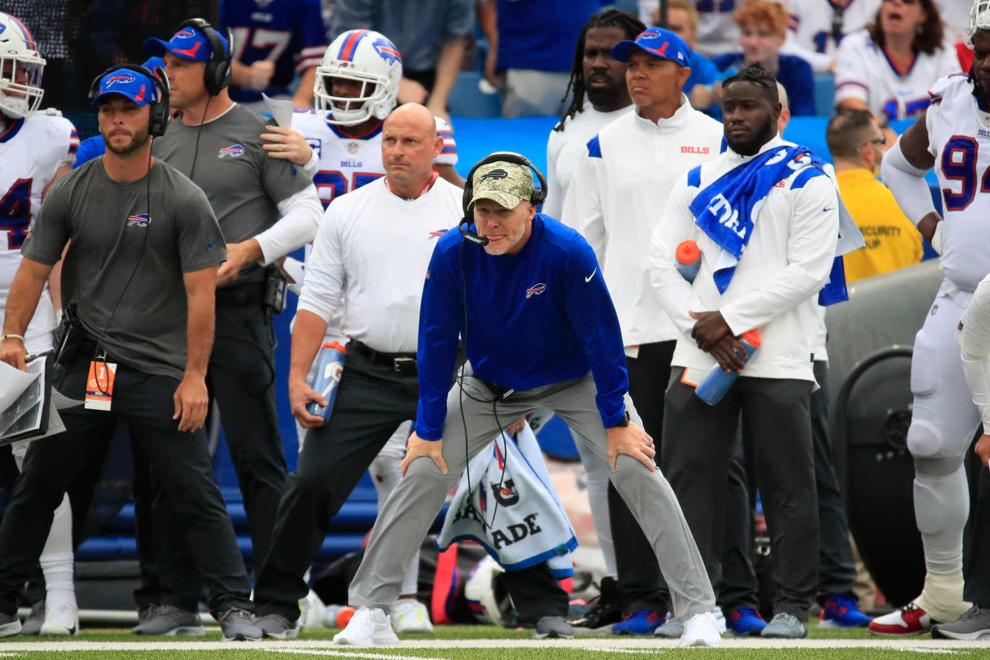 Game changer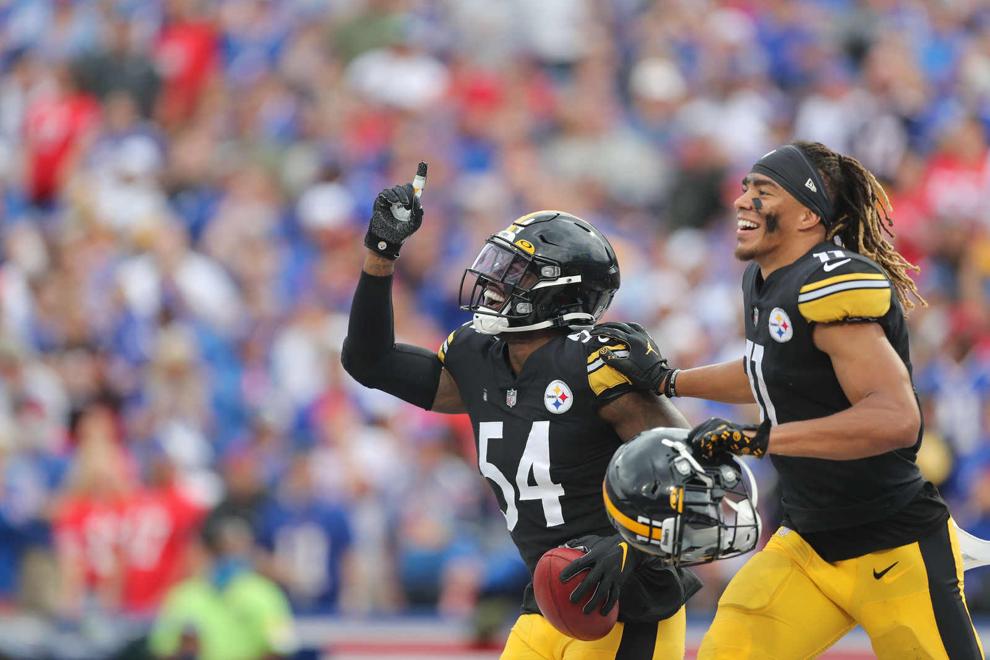 Pulling away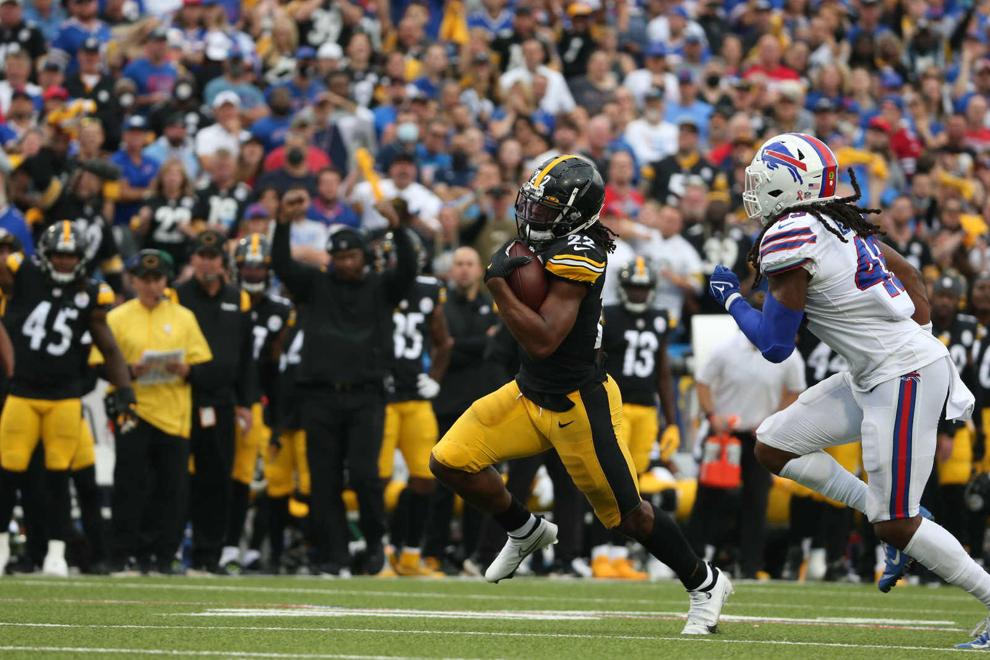 Airborne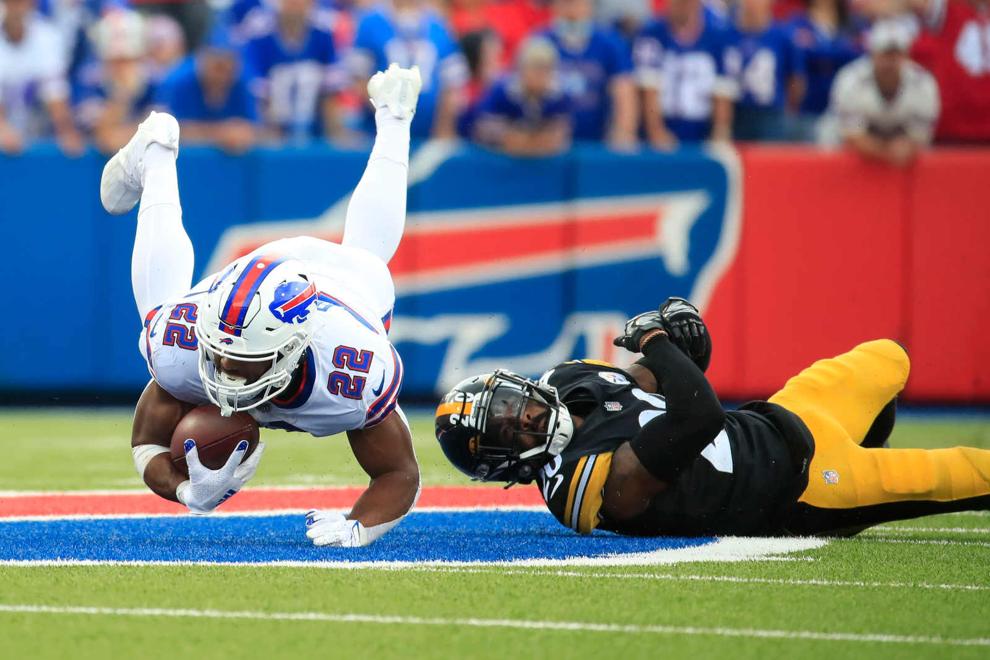 Harris breaks out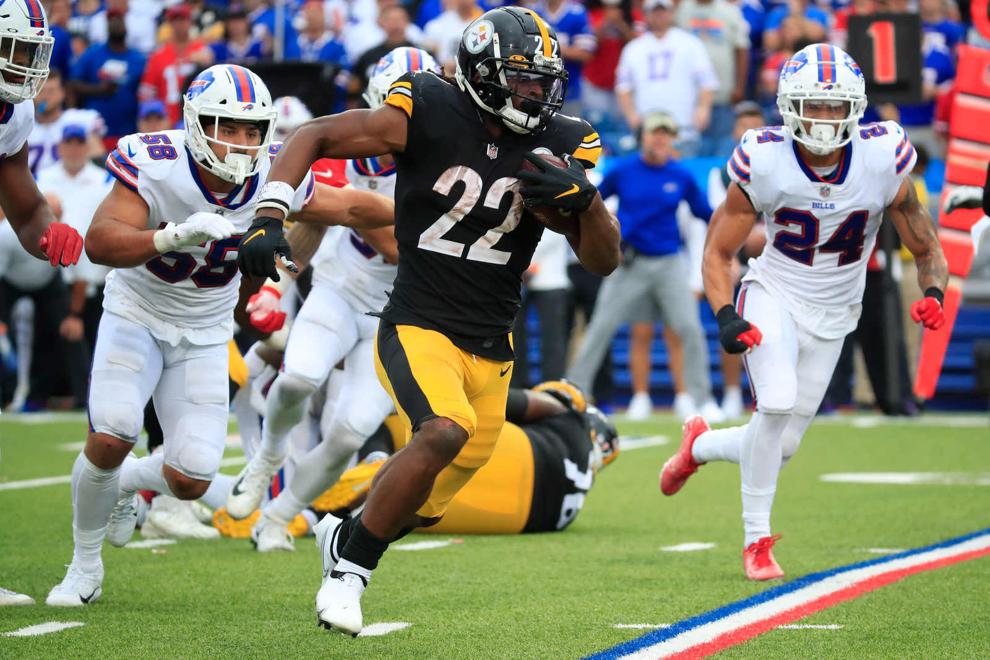 Unanswered points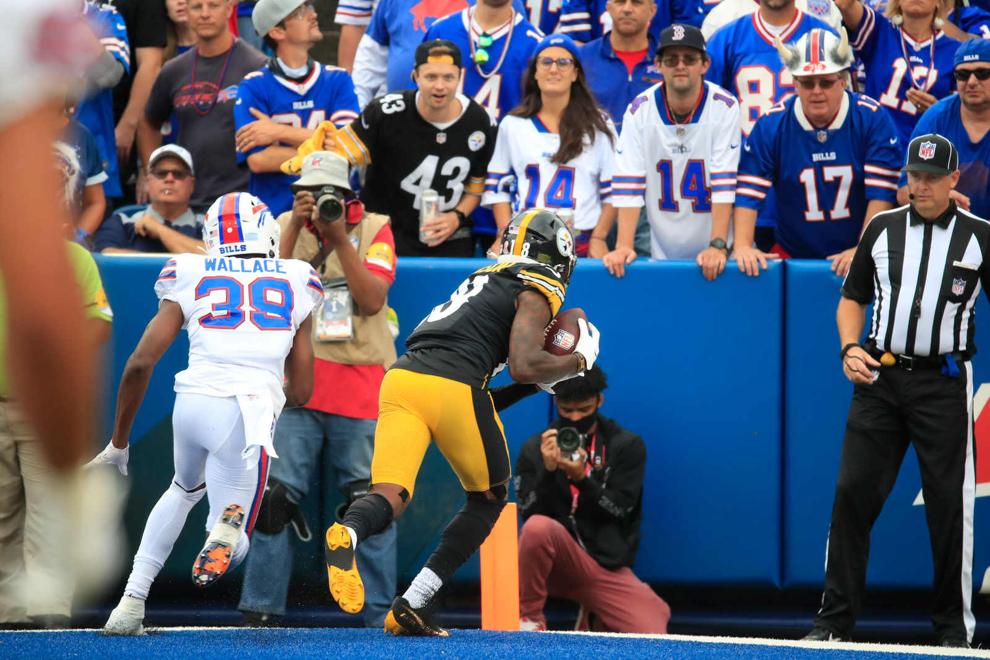 Hard feelings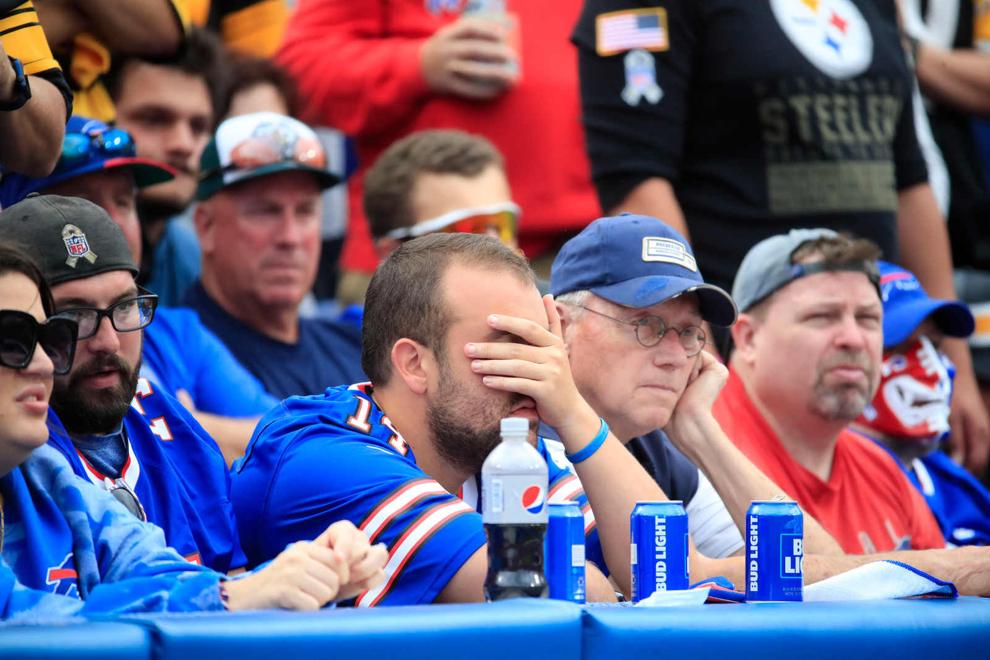 Singletary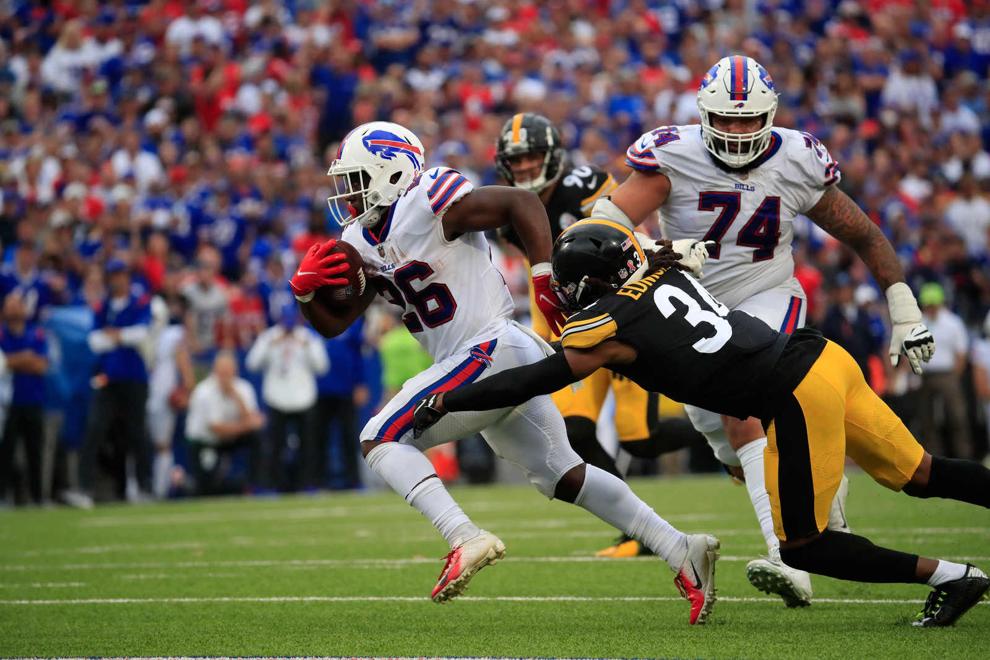 Facing adversity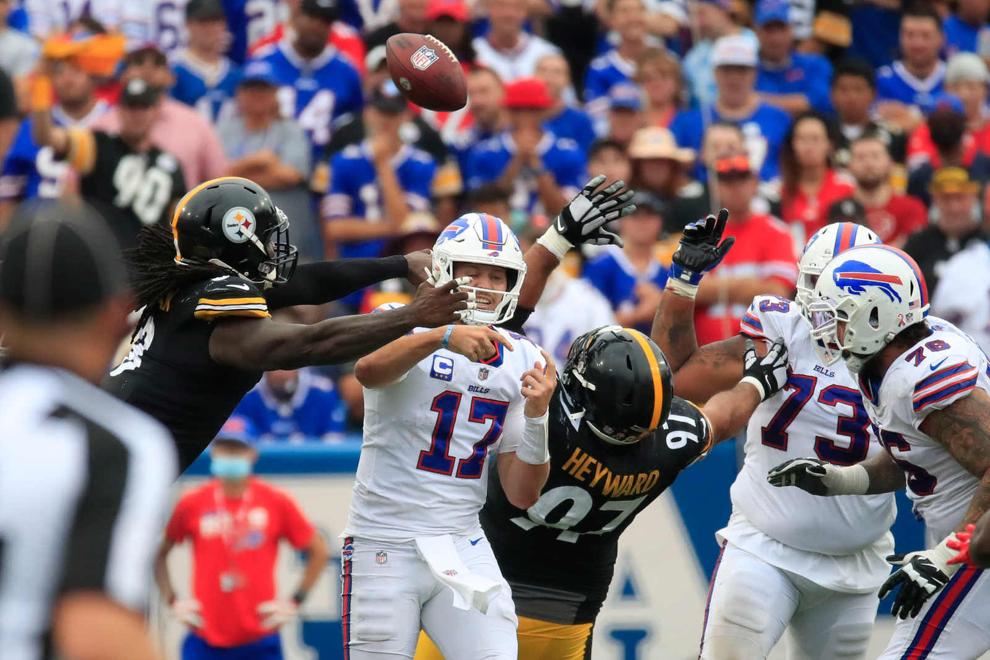 Reception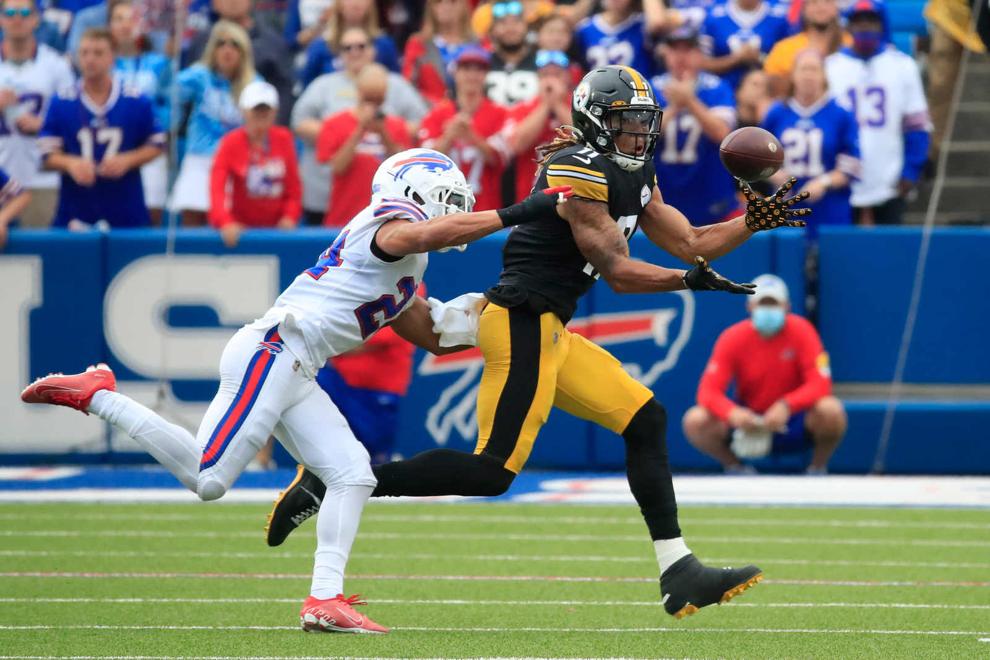 Going nowhere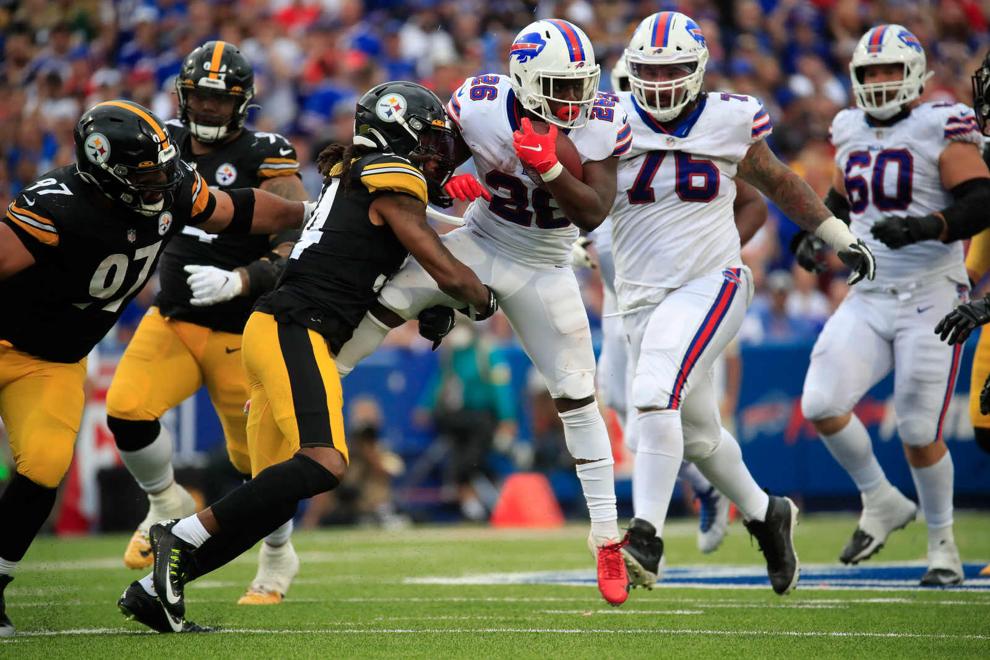 Flat tire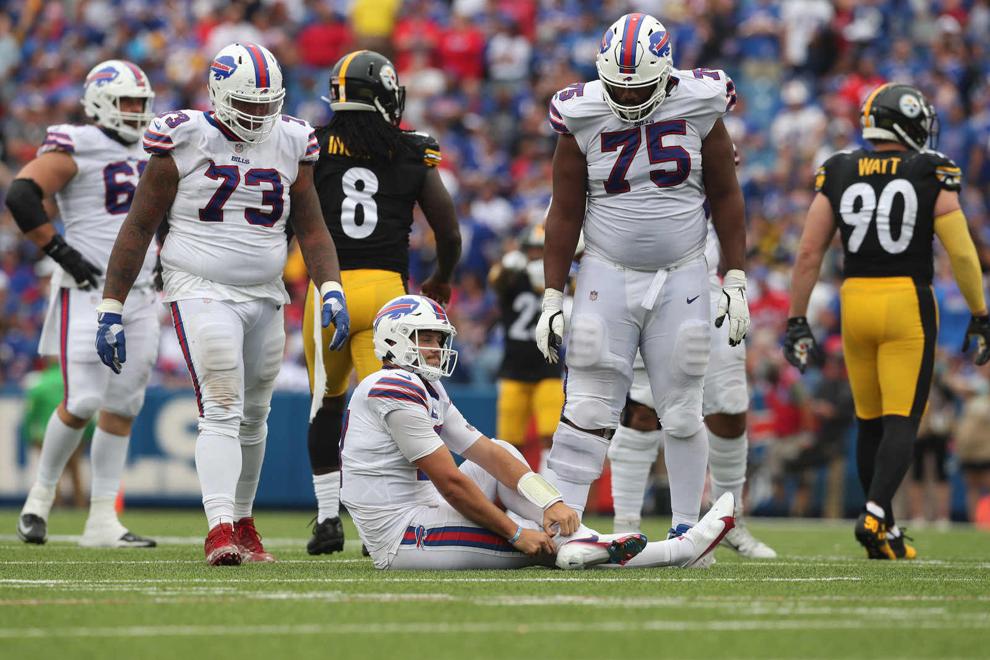 Sad ending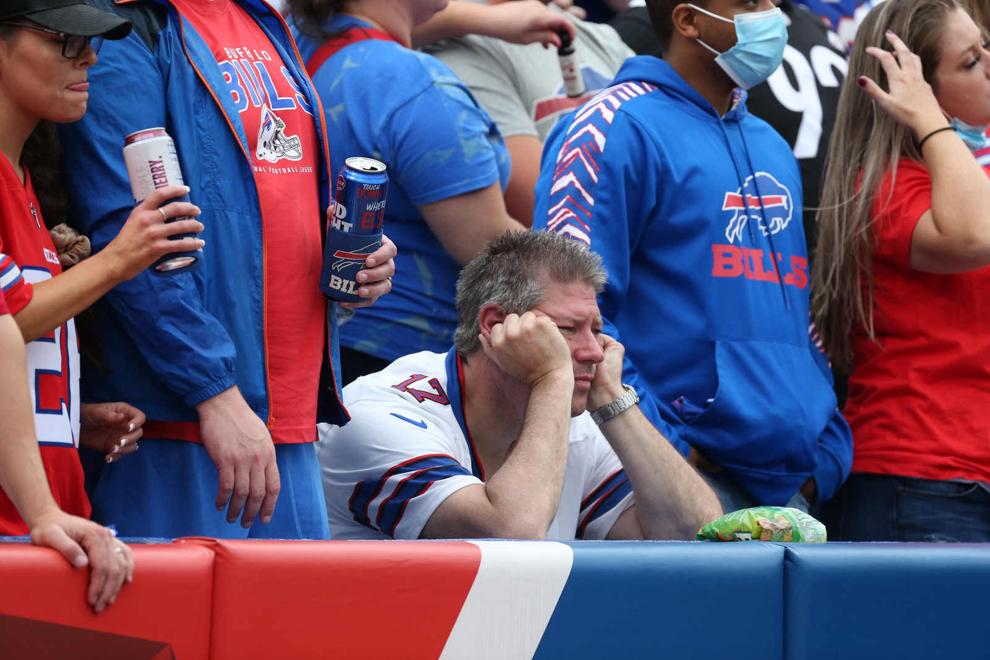 Motivated for next week