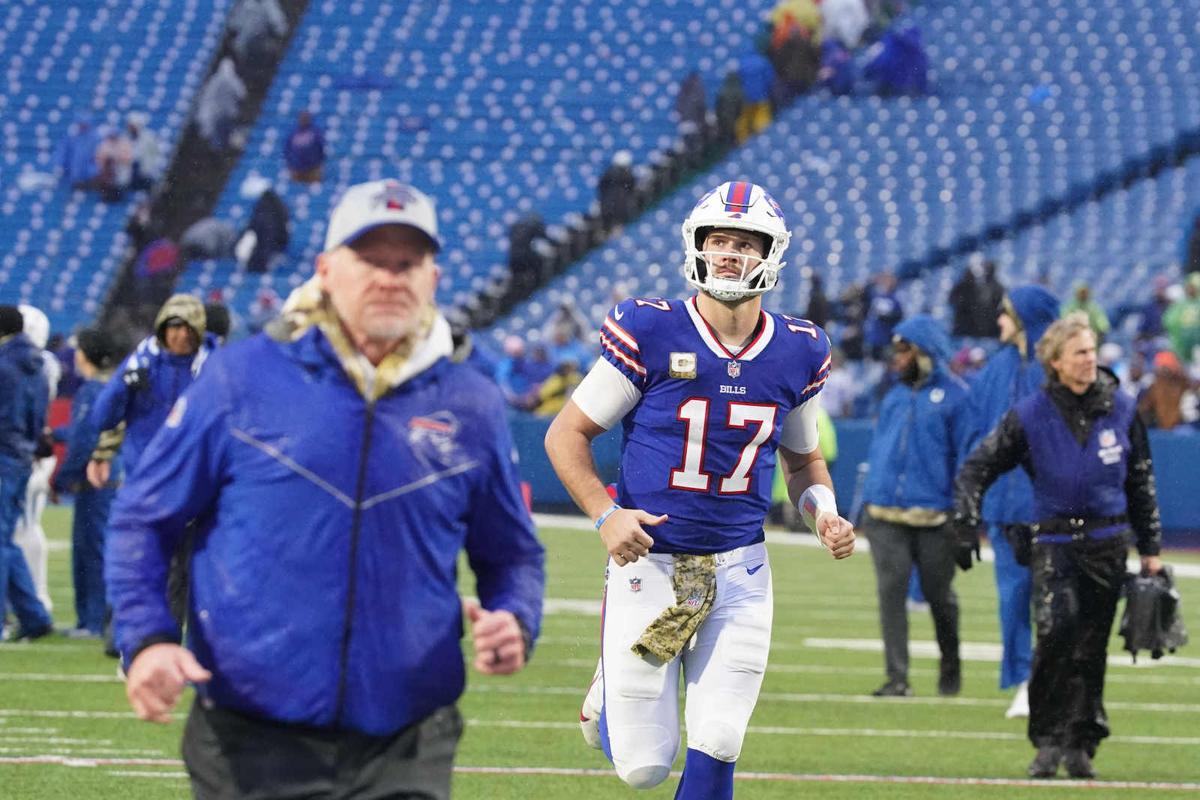 Grading the Buffalo Bills in their 41-15 loss to the Indianapolis Colts on Sunday at Highmark Stadium.
Not good enough. How many times this season have we written that? Devin Singletary had three carries for 17 yards and Zack Moss had a woeful three carries for 5 yards. In two of the past three games, Moss has carried three times for 6 and 5 yards, respectively. The only bright spot was Matt Breida, who had a 28-yard gain on his way to five carries for 51 yards. Given what the Bills are getting from Moss, Breida should get more opportunities. Quarterback Josh Allen gained 18 yards on a pair of carries. Buffalo's 13 rushing attempts were the fewest in any game with Sean McDermott as head coach. The Bills actually averaged 7.0 yards per rush – but let's be honest: No group's getting a passing grade after that atrocity.
Allen finished 21 of 35 for 209 yards, two touchdowns and two interceptions. He was sacked once for a loss of 12 yards. He had at least two other throws that could have been intercepted, including one baffling decision to try to force a ball down the field to Stefon Diggs on a first-down play in Indianapolis territory. That looked like the type of "hero ball" that Allen was supposed to have eliminated. Tight end Dawson Knox led the team with six catches for 80 yards, but had at least three drops, by conservative estimate. There was a brief sequence in the second quarter when Cole Beasley converted a third-and-2 play with a nice catch for a 3-yard gain and Stefon Diggs caught a 6-yard touchdown along the right sideline. That's about all there was to get excited about, though, which is telling given how explosive this passing offense is supposed to be.
Picture what you would consider be the worst result possible. Now double that, and that's what the Bills got Sunday. Embarrassing is the only word to use after Jonathan Taylor sliced and diced his way through the defense on his way to 185 yards and four rushing touchdowns on 32 carries. He wasn't the only one, either, as the Colts ran for 264 yards – the most given up by the Bills on the ground since New England gained 273 on Dec. 23, 2018. "We've got to get that fixed," McDermott said. "There's a formula to win and there's a formula on the other end of it, too. … When we're getting beat at the point of attack, obviously, I have to do a better job there." It was evident from the start the Bills were going to be in for a long day. The Bills trust nickel cornerback Taron Johnson in run support, but he missed back-to-back tackles on the opening drive, and the floodgates were officially opened. Matt Milano led the Bills with nine tackles, but other than one tackle for loss, not many were impactful.
Colts quarterback Carson Wentz completed just 11 passes, but only had to attempt 20 as his team steamrolled the Bills on 42 rushing attempts. Even in those 11 completions, the Colts got some big plays through the air. Taylor had a receiving touchdown that covered 23 yards. Even No. 1 cornerback Tre'Davious White, who rarely gives up much of anything, was beaten for a pair of receptions that covered 26 yards on the Colts' opening possession. Buffalo did not register a sack against Wentz – how Mario Addison missed remains one of life's great mysteries – and got just two quarterback hits, both from Efe Obada. They need more from a defensive line with multiple first-round picks and plenty of experience. Addison and Obada also were called for roughing the passer penalties. Perhaps the only highlight against the pass was when linebacker A.J. Klein stopped Taylor for a loss of 4 on a quick pass.
In two of the Bills' four losses this season, special teams have made crucial, game-changing errors. Against Pittsburgh in the season opener, it was a blocked punt returned for a touchdown. Against the Colts on Sunday, it was kick returner Isaiah McKenzie's lost fumble near the end of the first half. The game was over right there. The kick coverage gave up a 33-yard return to Isaiah Rodgers on the first play of the game, giving Indianapolis a quality drive start. Add in kicker Tyler Bass' two missed field goals, and it made for an utterly forgettable performance by the third phase of the game.
A disaster from start to finish. The Bills seem to have no answers when an opponent has a quality running back and plays a physical game. McDermott's team continues to play undisciplined football. The penalty problem isn't new, and isn't getting better. McDermott's clock management at the end of the first half was negligent. A full 1:06 came off the clock with the Bills possessing all three timeouts before McDermott finally stopped the clock with 48 seconds remaining. After Allen was sacked, the Bills had to use their second timeout, and were pushed back into attempting a 57-yard field goal. Attempting a 49-yard field goal in the third quarter also backfired when Bass hooked it wide left. At that point in the game, going for the touchdown was a necessity, and fourth-and-5 shouldn't be insurmountable.
Photos: Colts trample Bills, 41-15
Tough break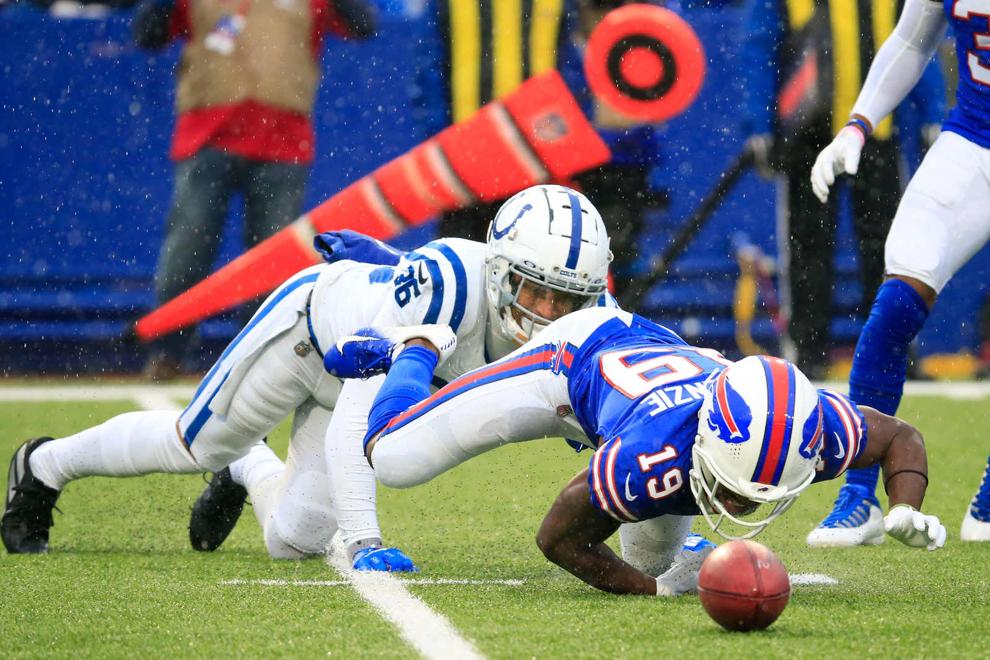 Taylor scores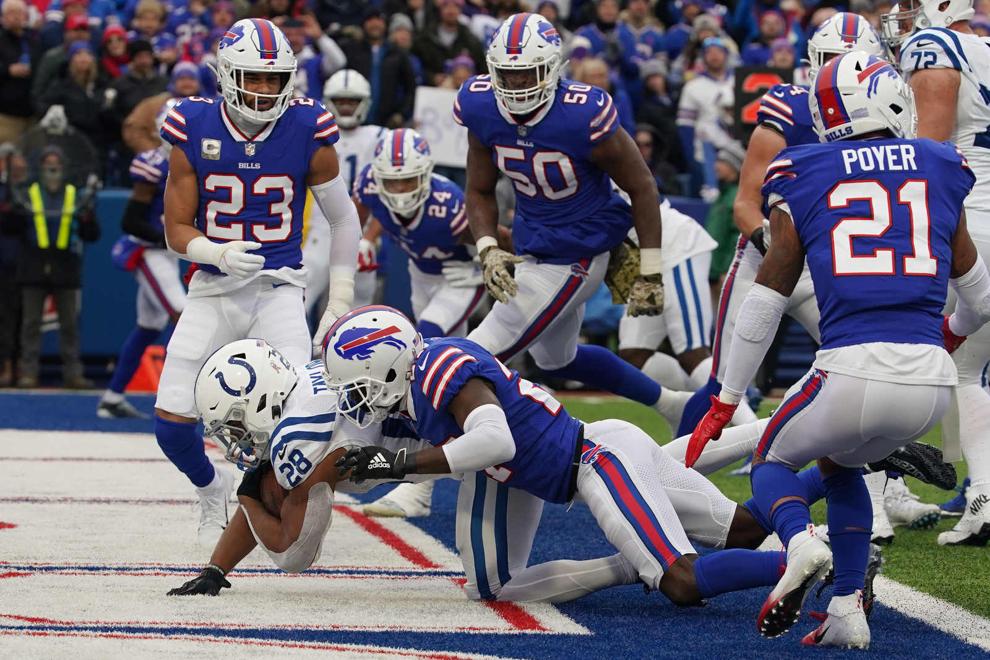 Picture perfect celebration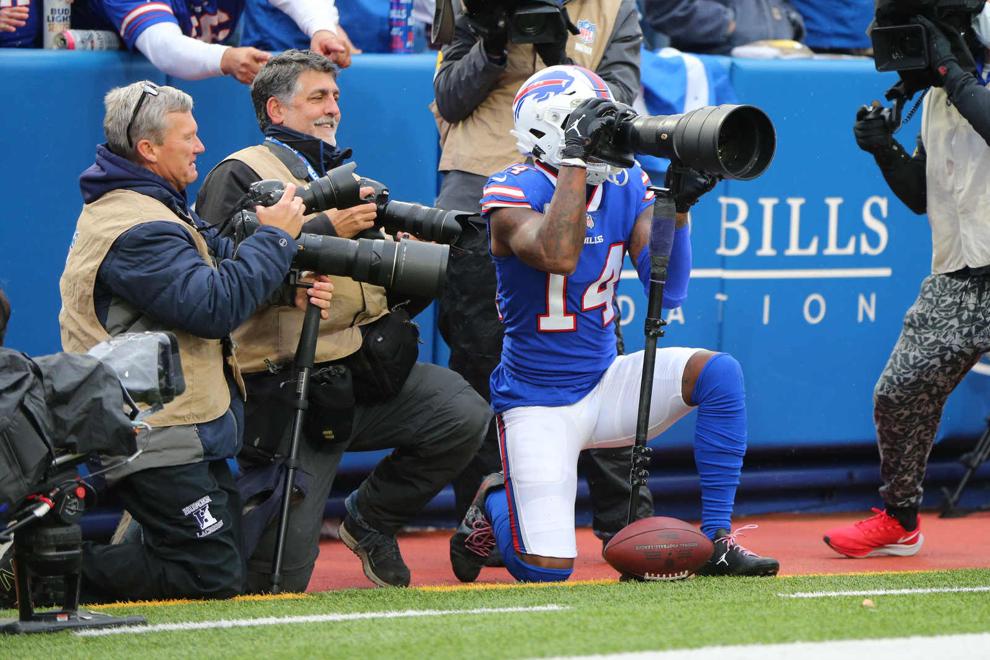 Allen rushing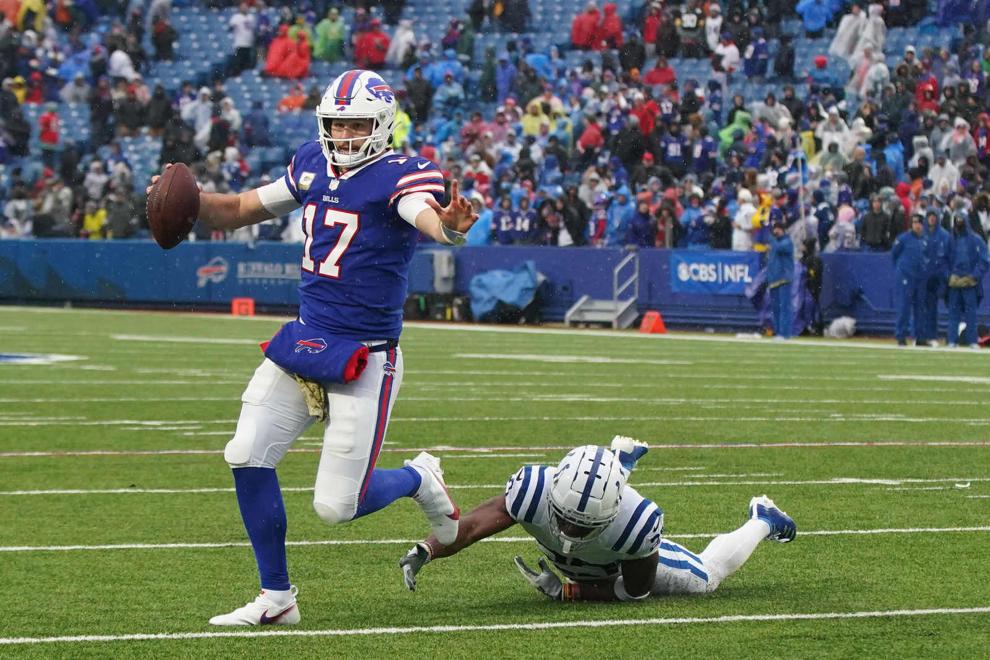 Diggs scores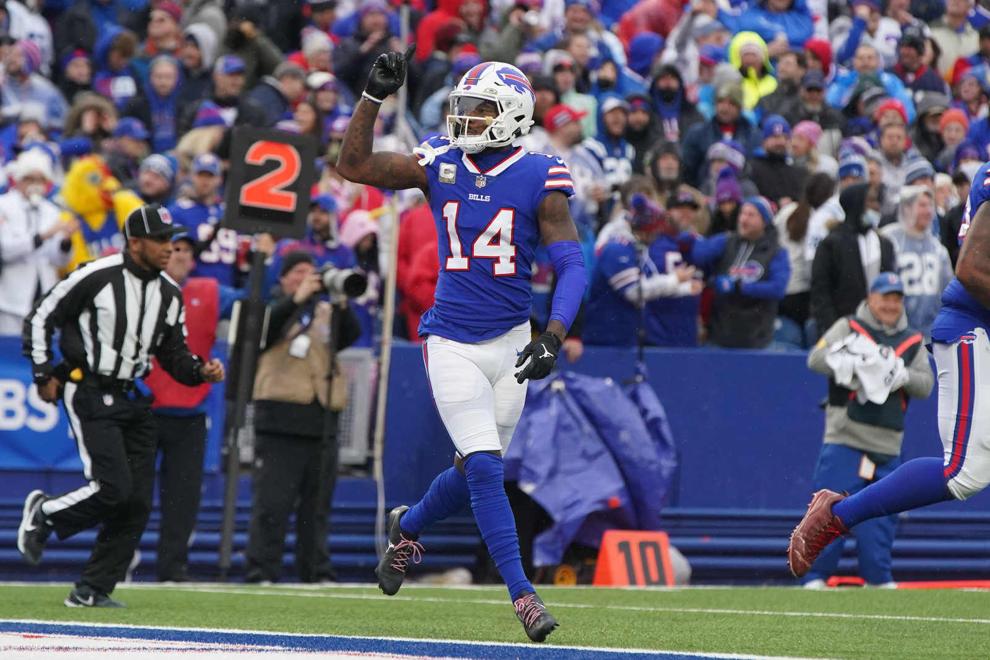 Stopping the run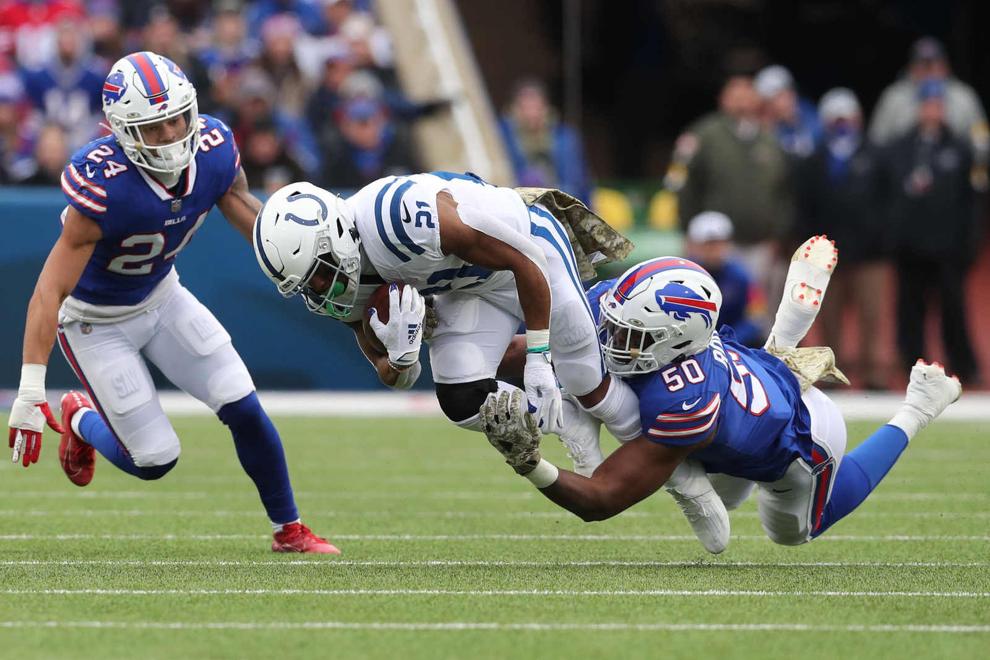 Upper deck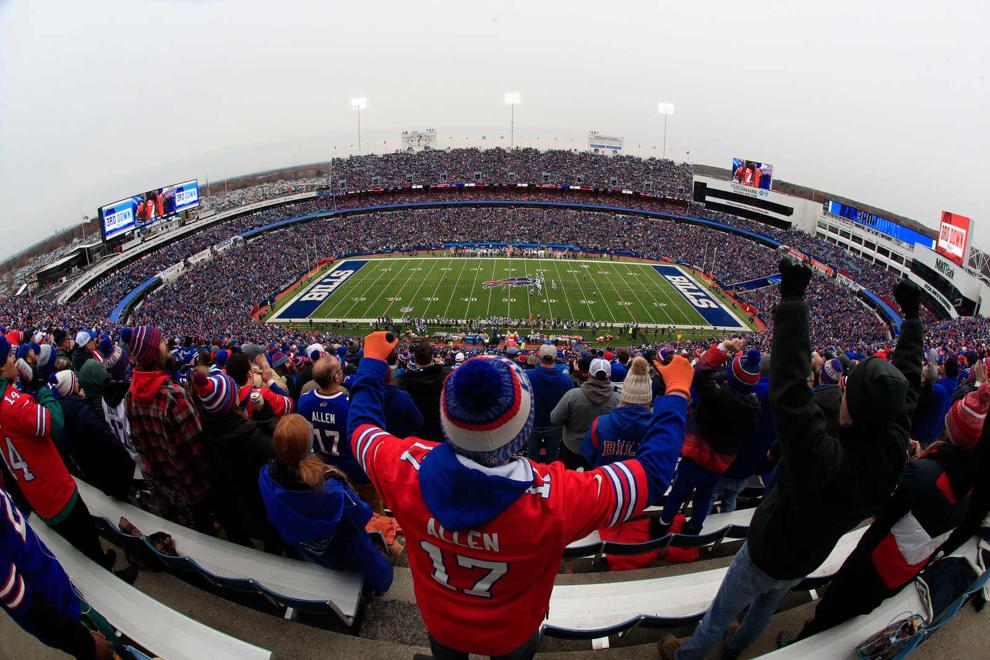 Turnover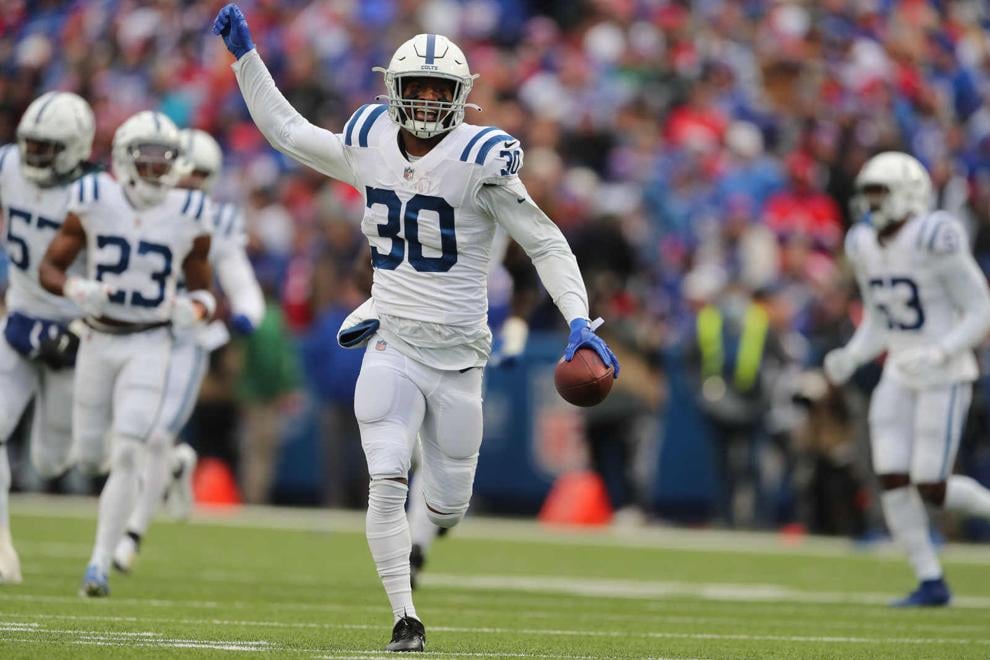 Taylor scores again
Hines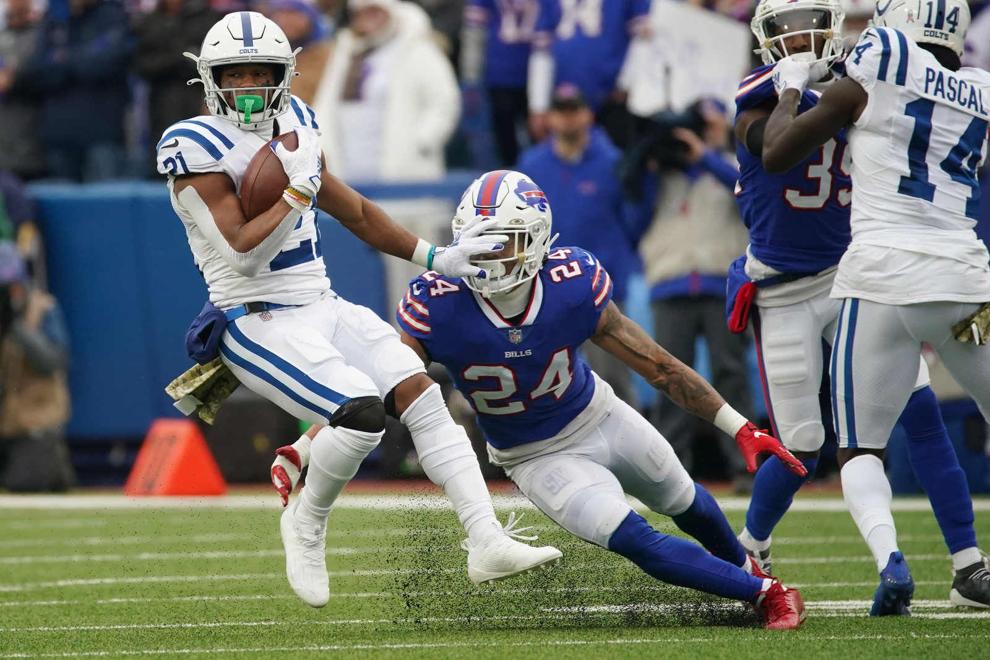 Big game for Taylor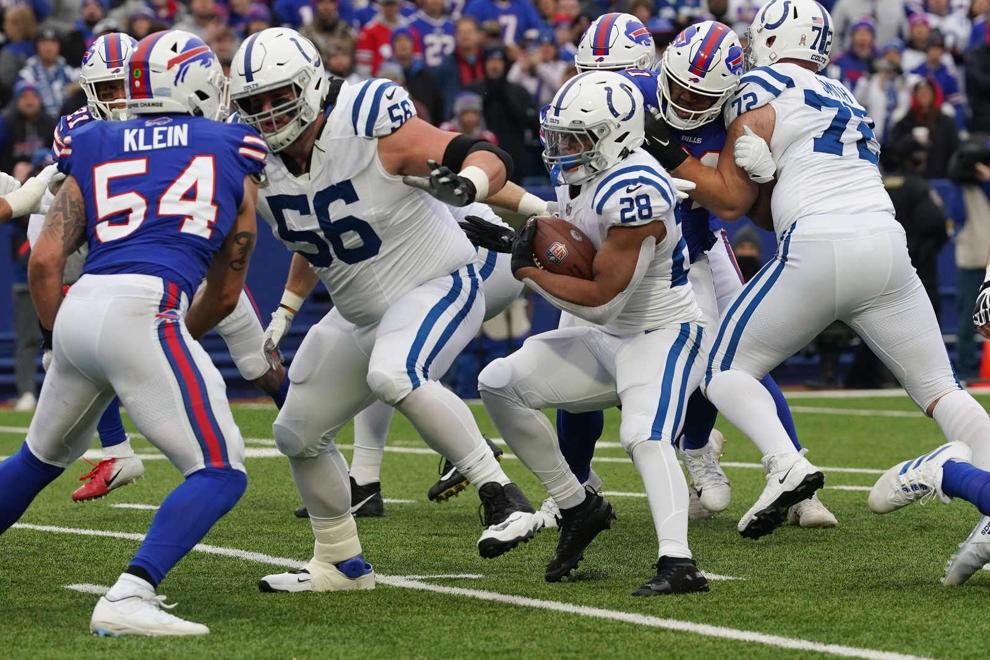 Hard to catch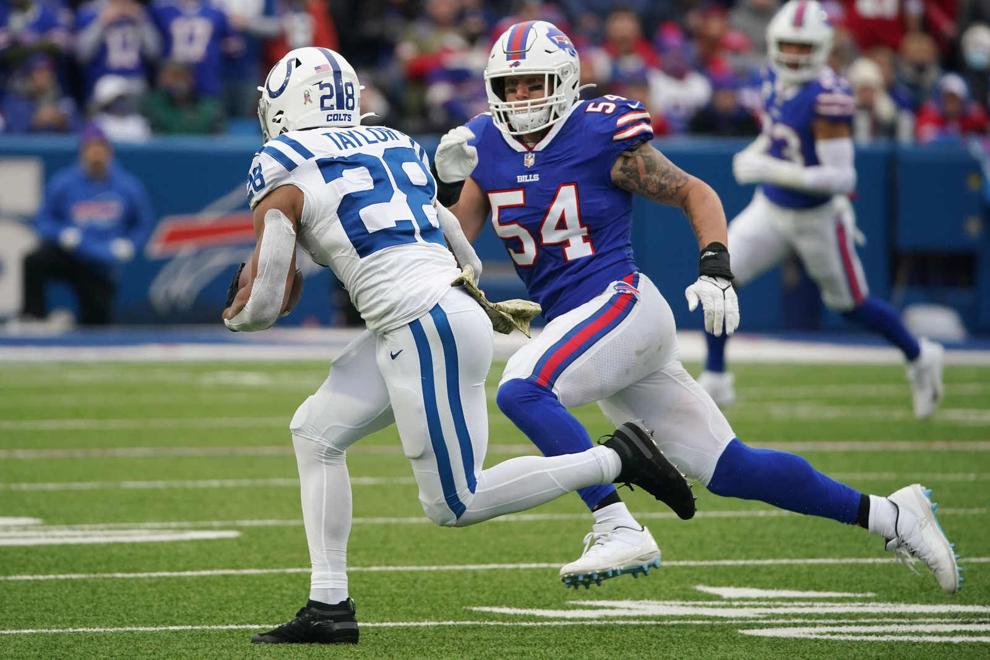 Making a splash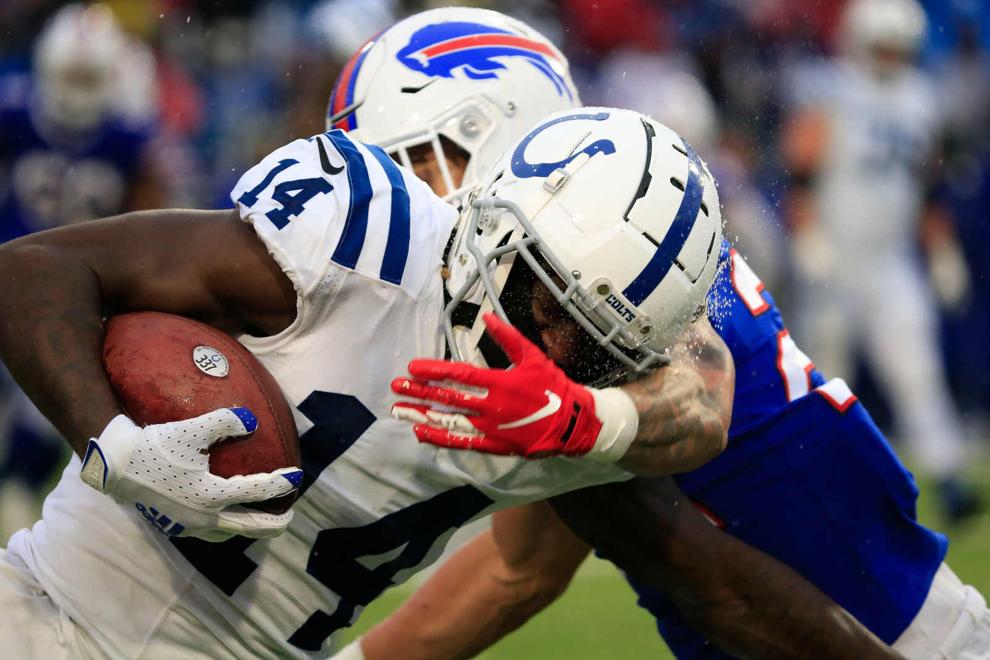 Knox pulls one in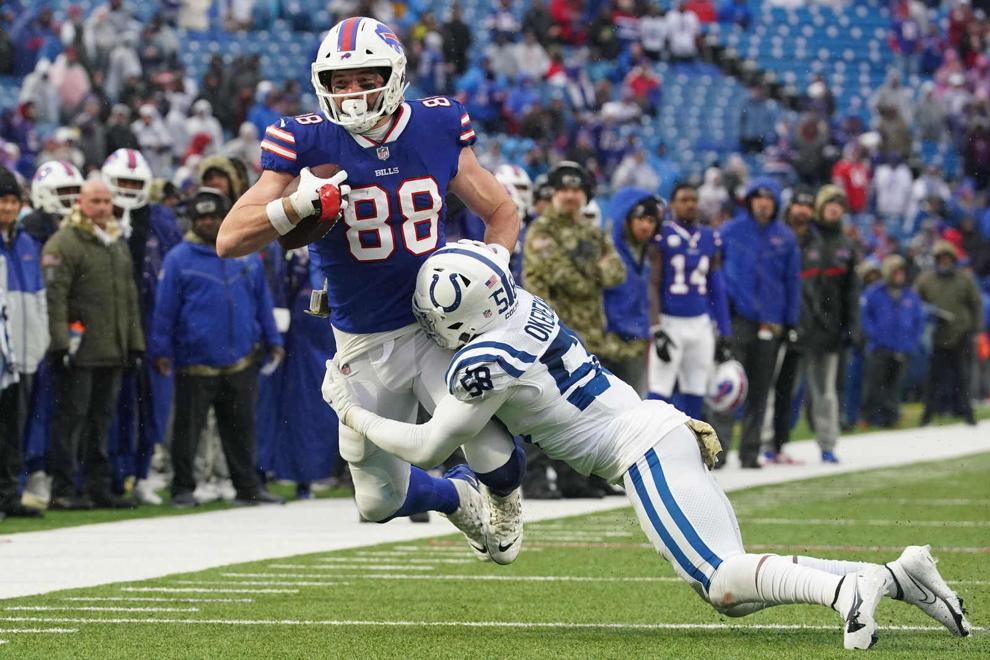 Breakout game for Taylor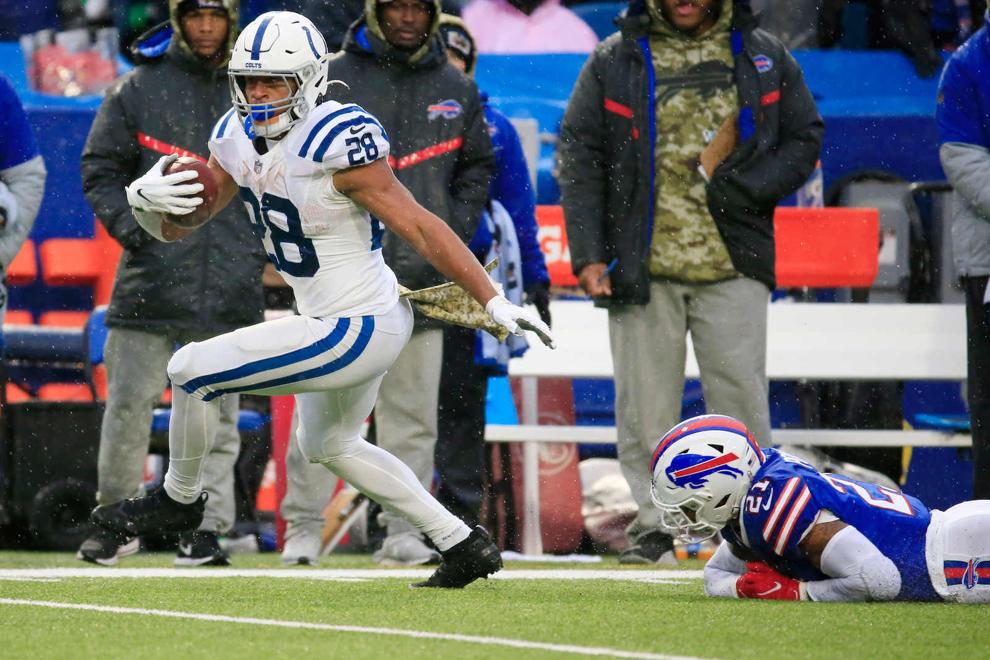 Making the D miss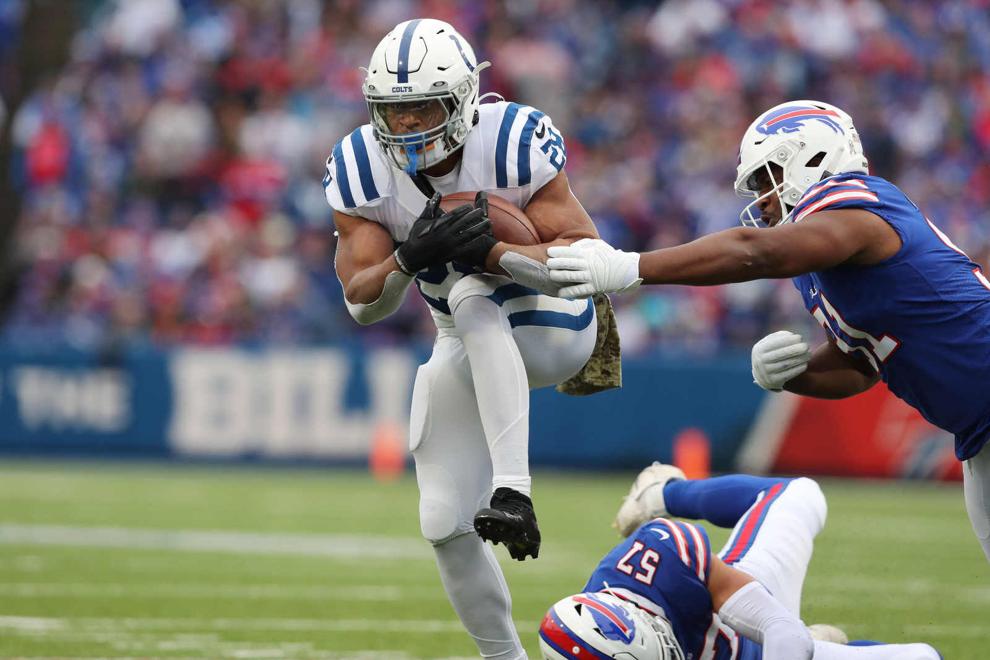 Moss stuffed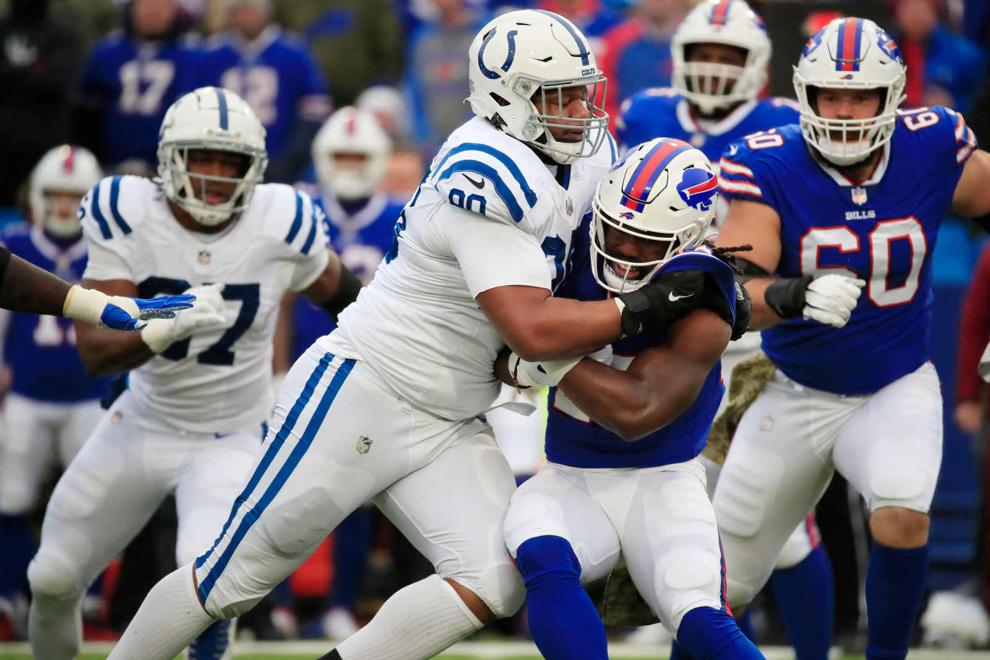 Pittman up the middle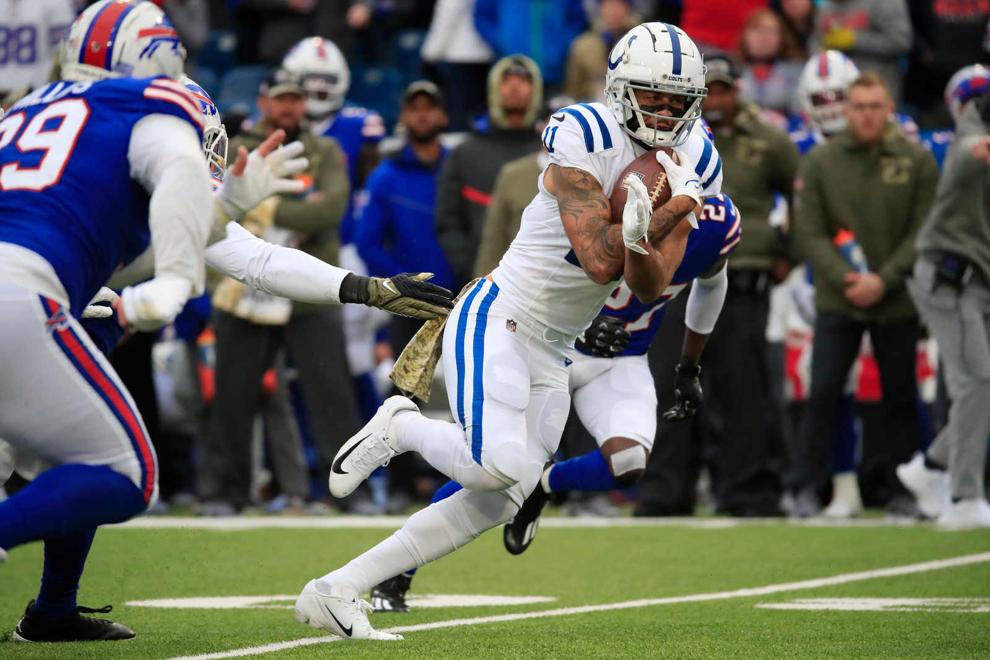 Allen throws heat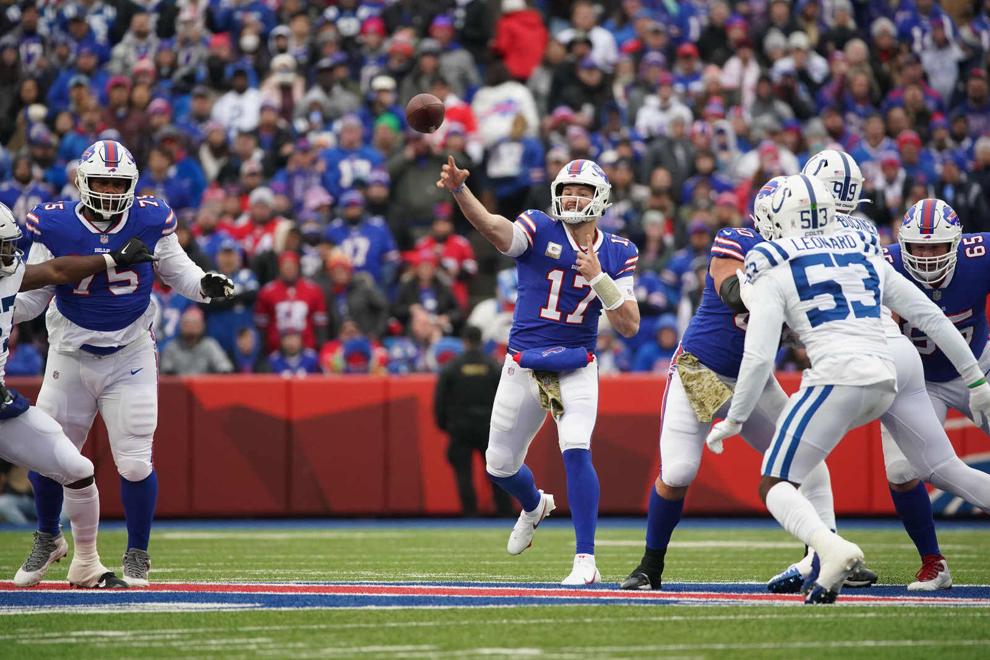 Gilliam rushes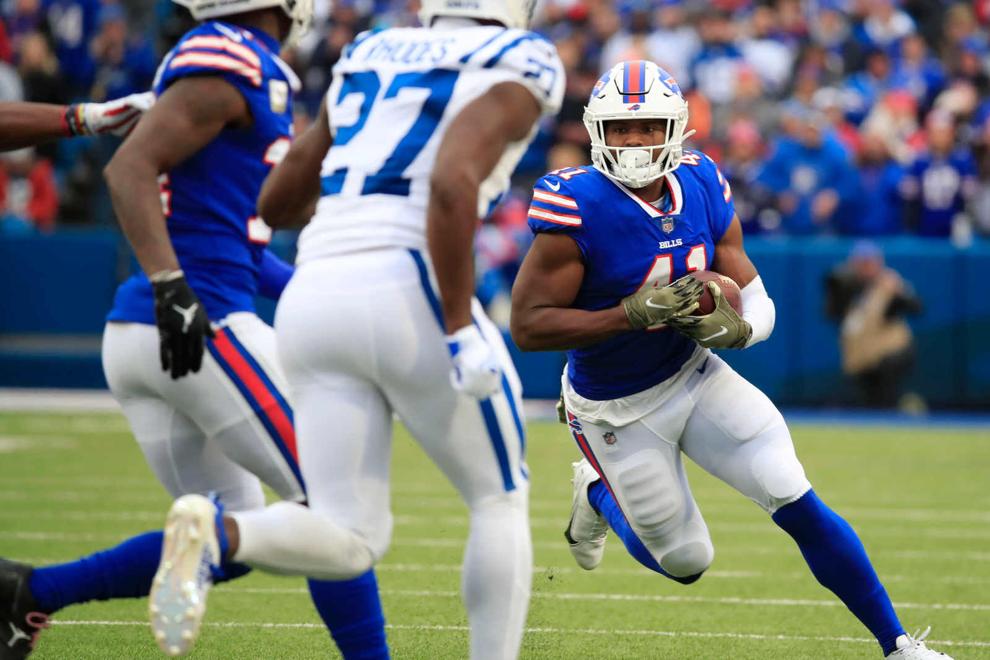 Broken play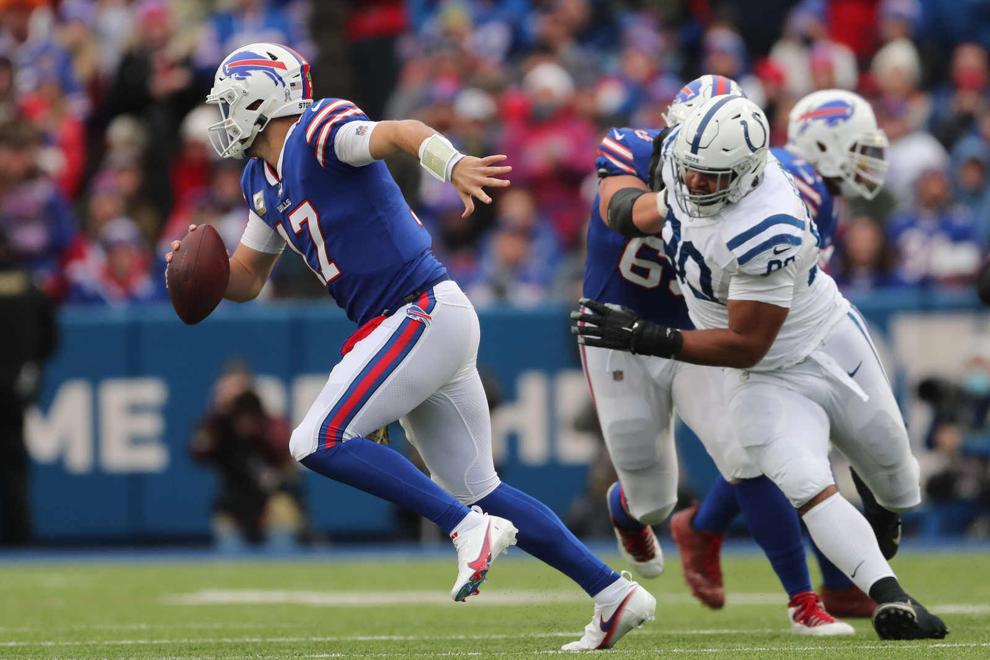 Taylor, yet again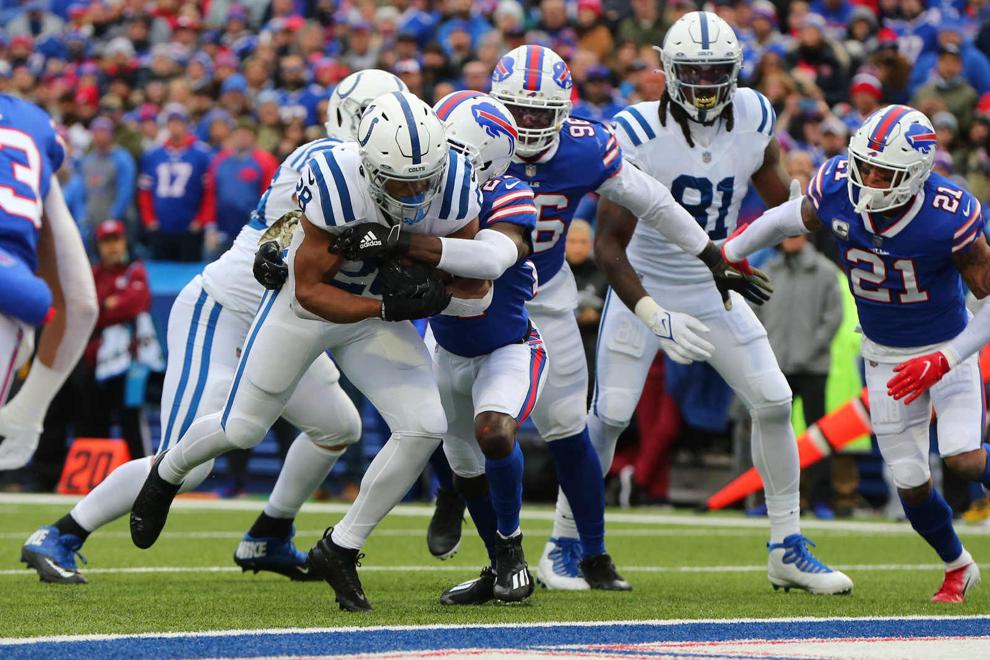 Beasley tracks it down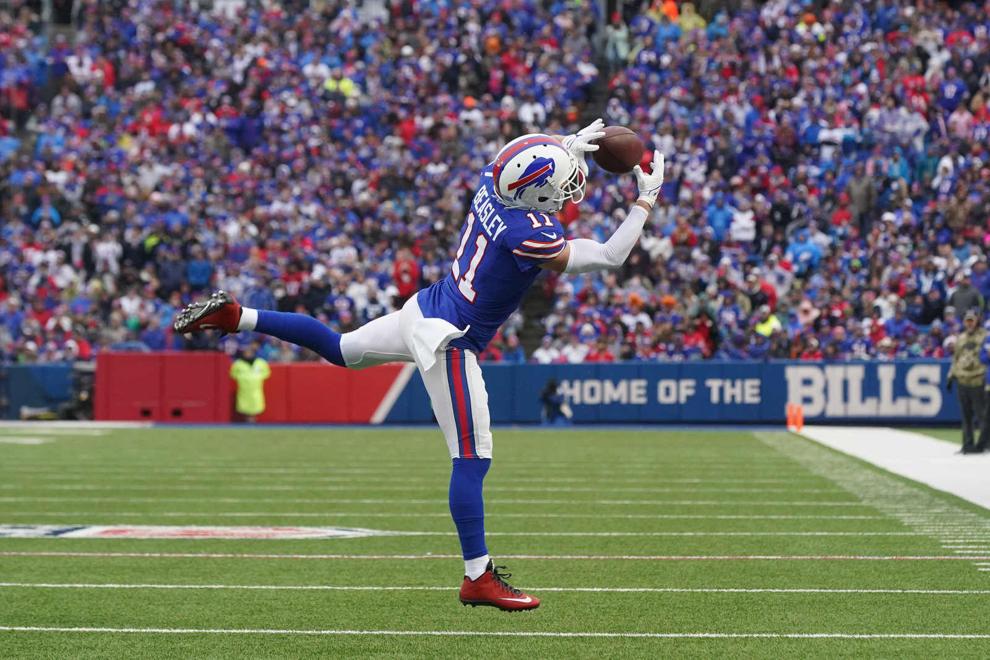 Davis makes a catch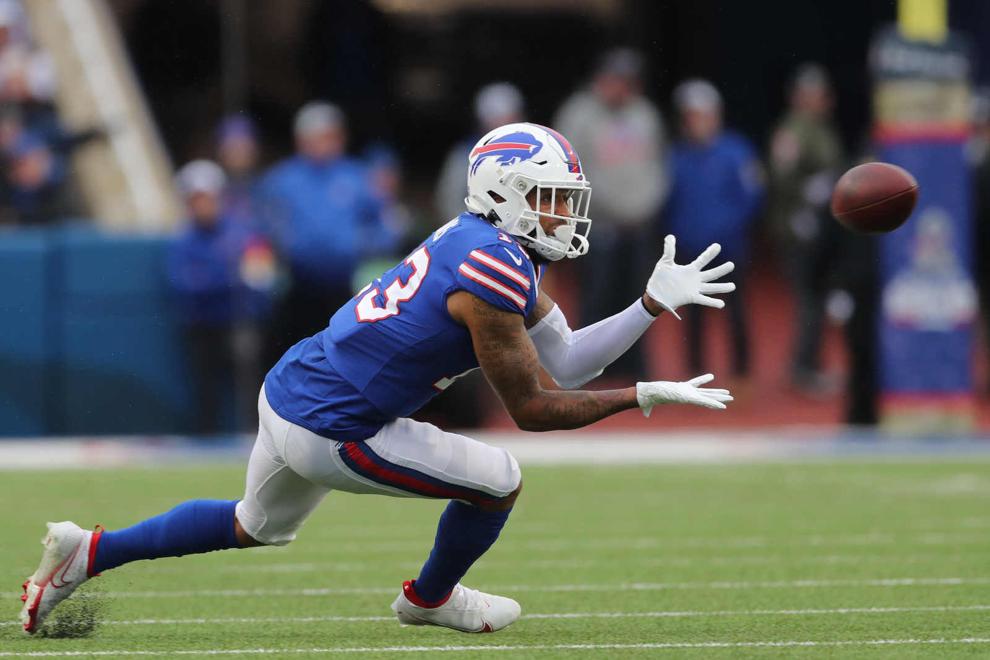 Breida slips away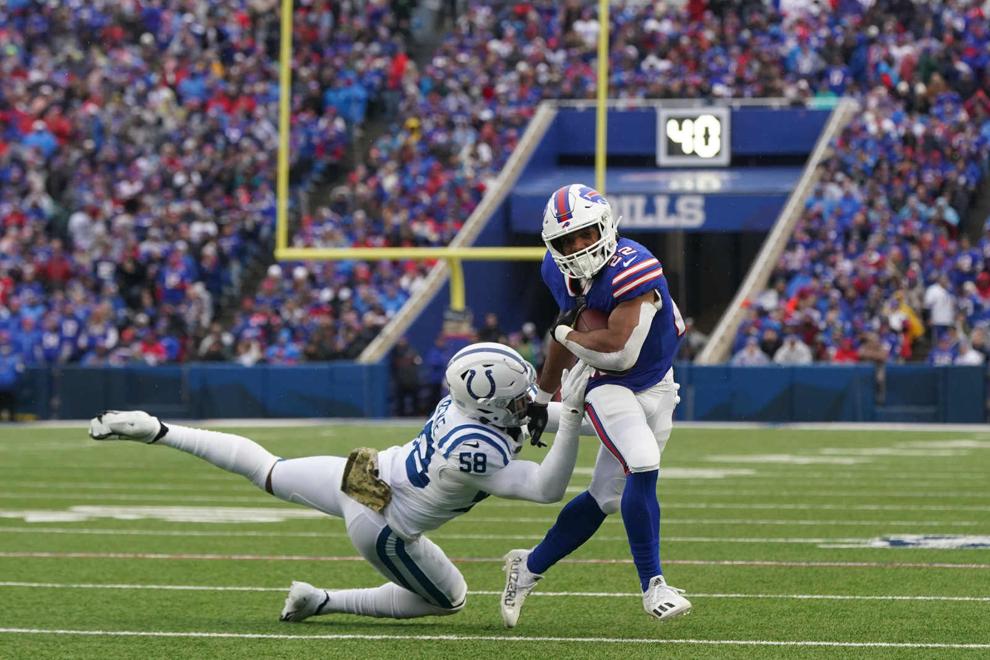 Odum intercepts again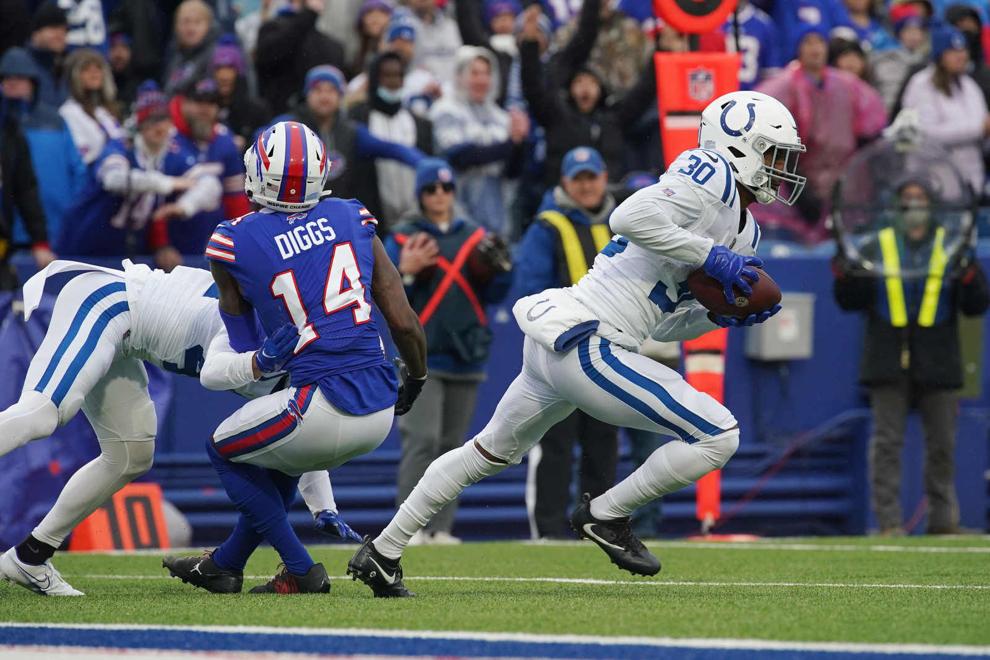 Allen scrambles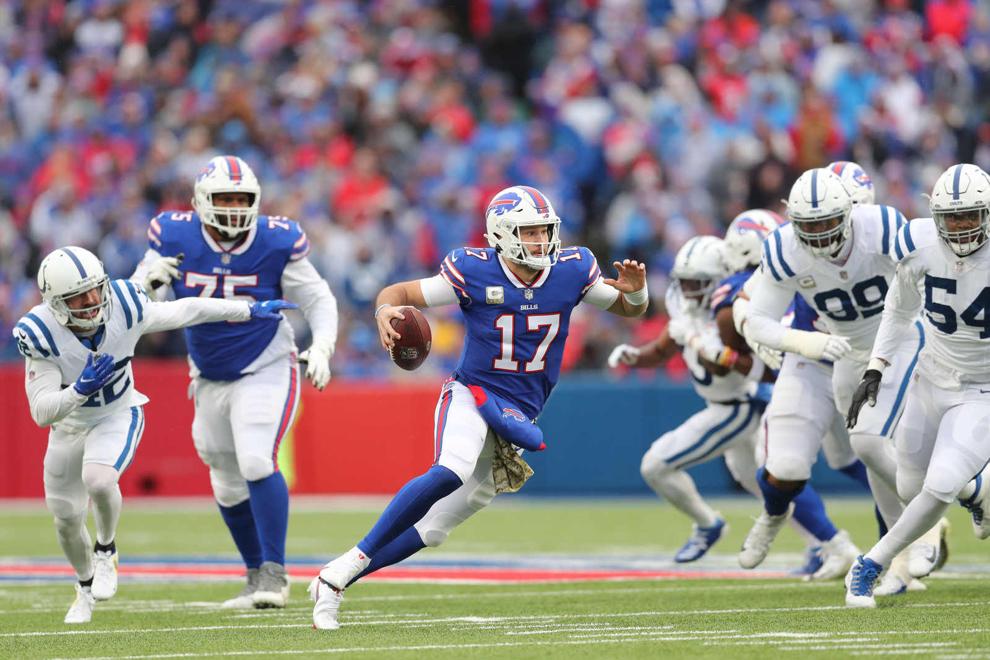 Motor up the middle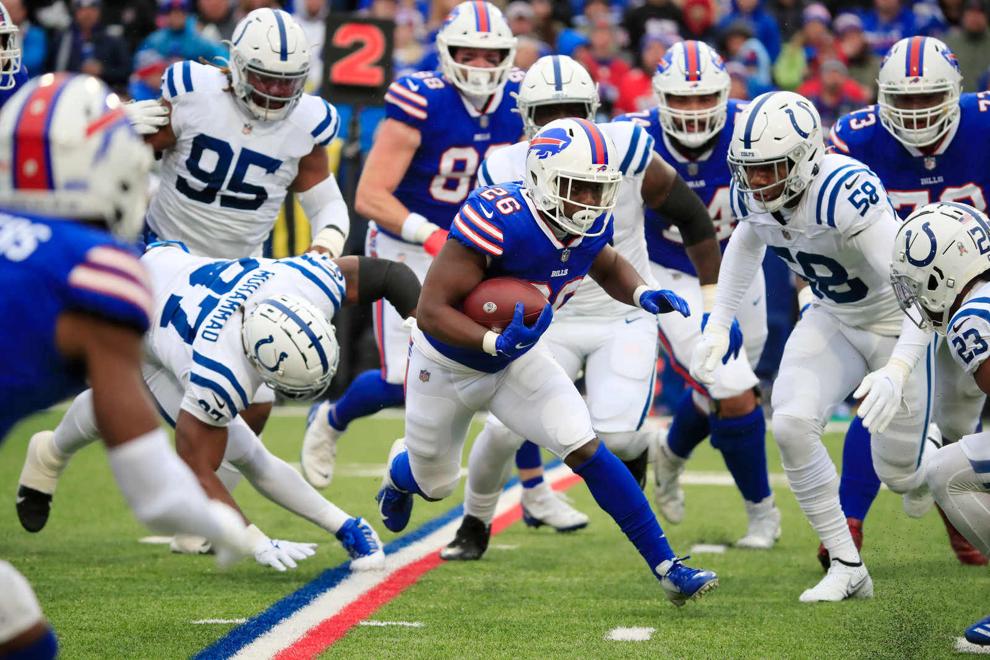 Coach calls it
First down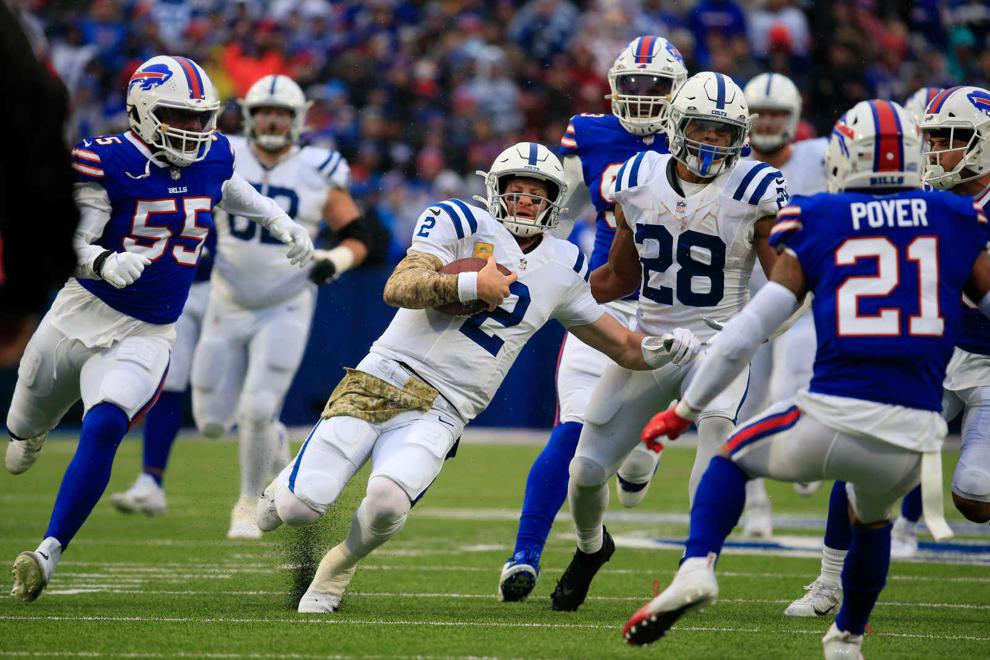 Taylor sees a hole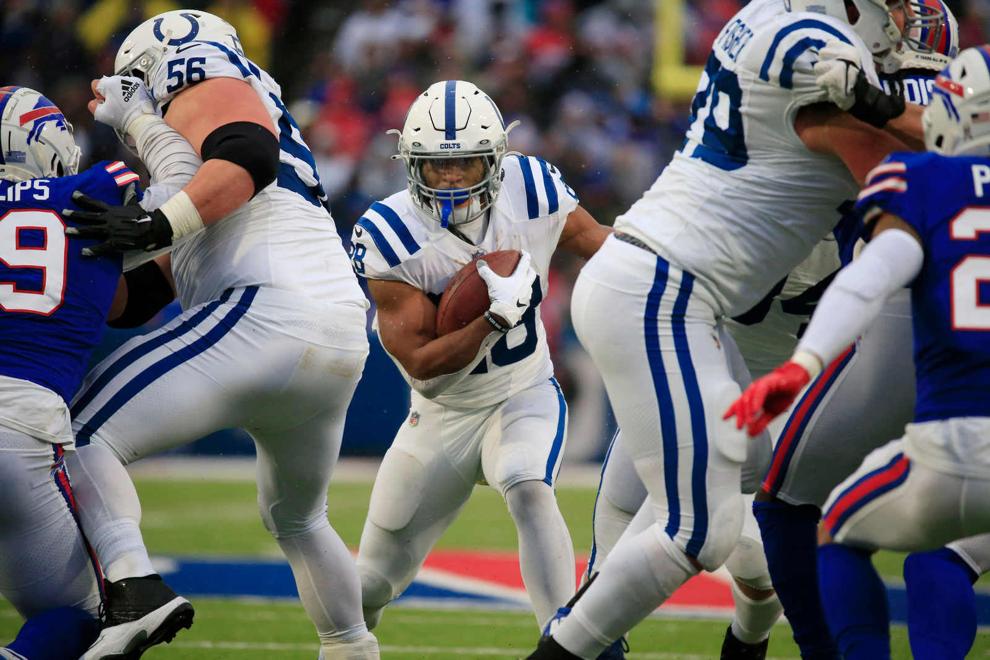 Milano defends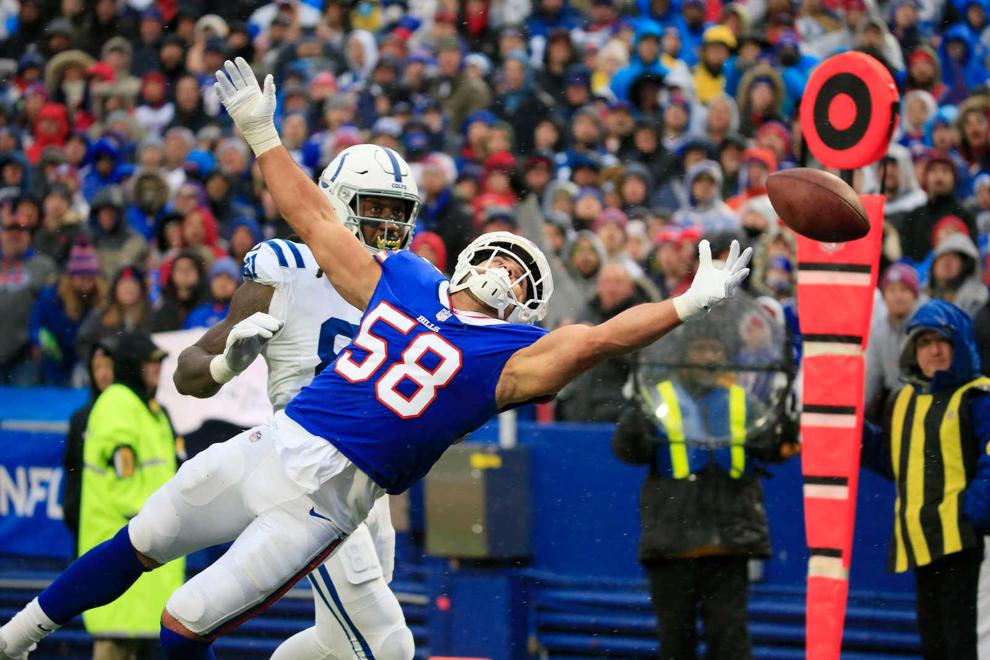 Deadly turnover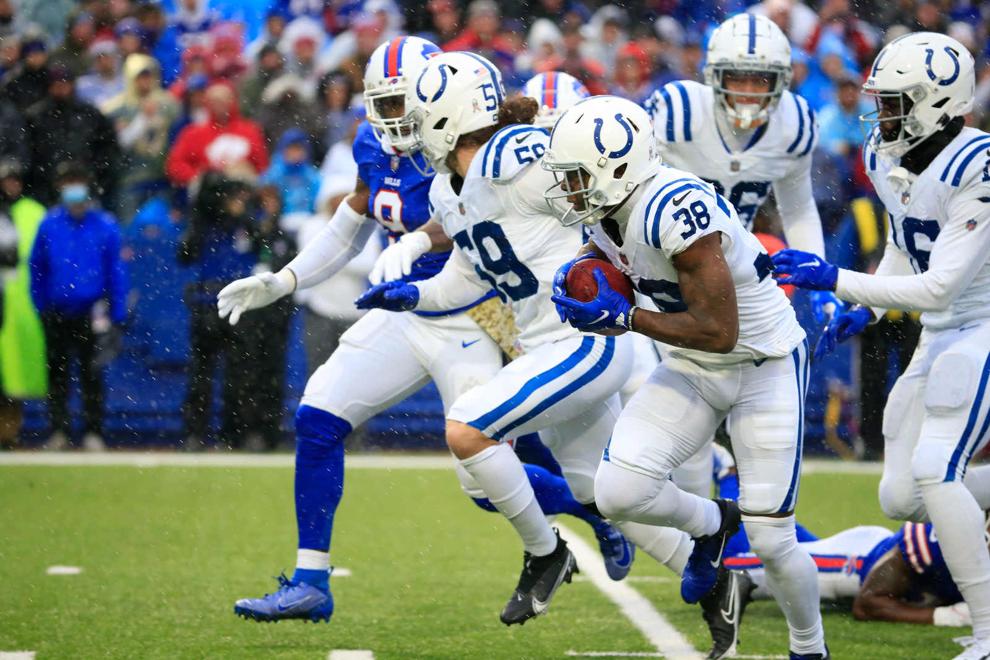 Making the Bills pay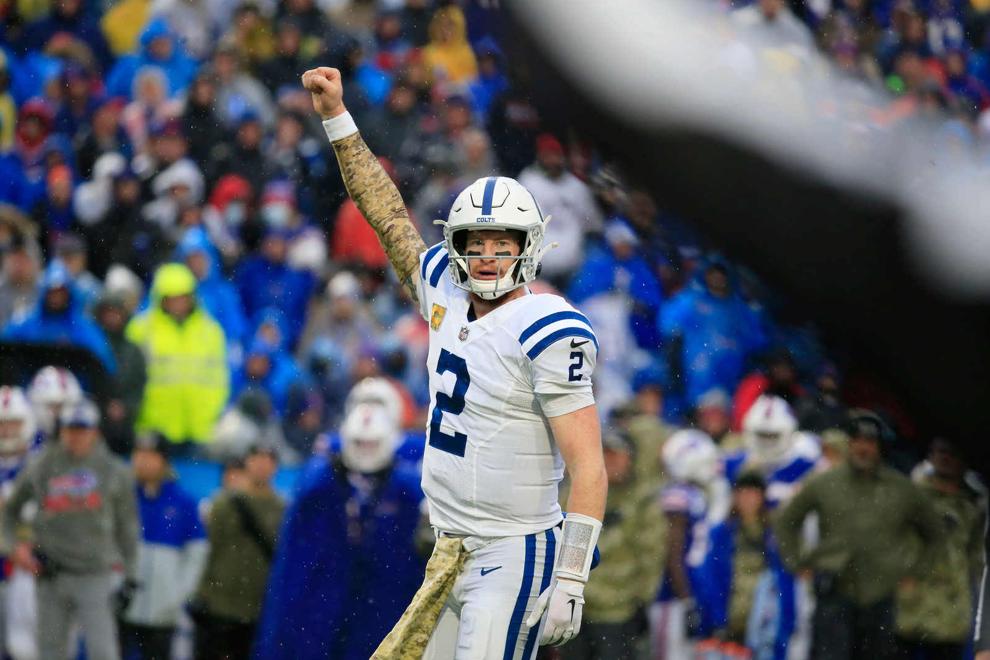 McKenzie upended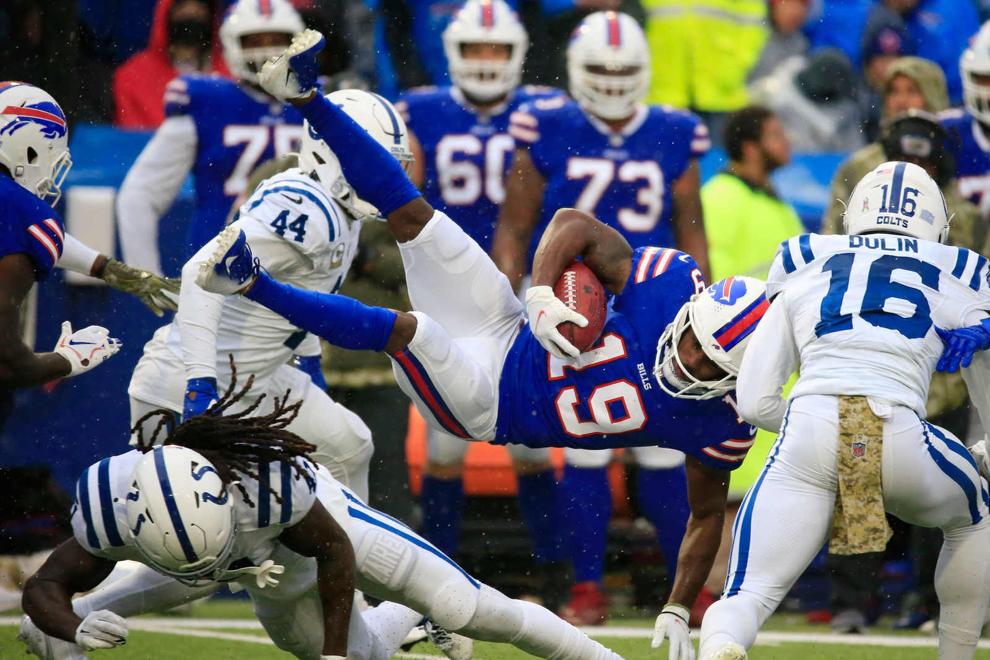 Knox protects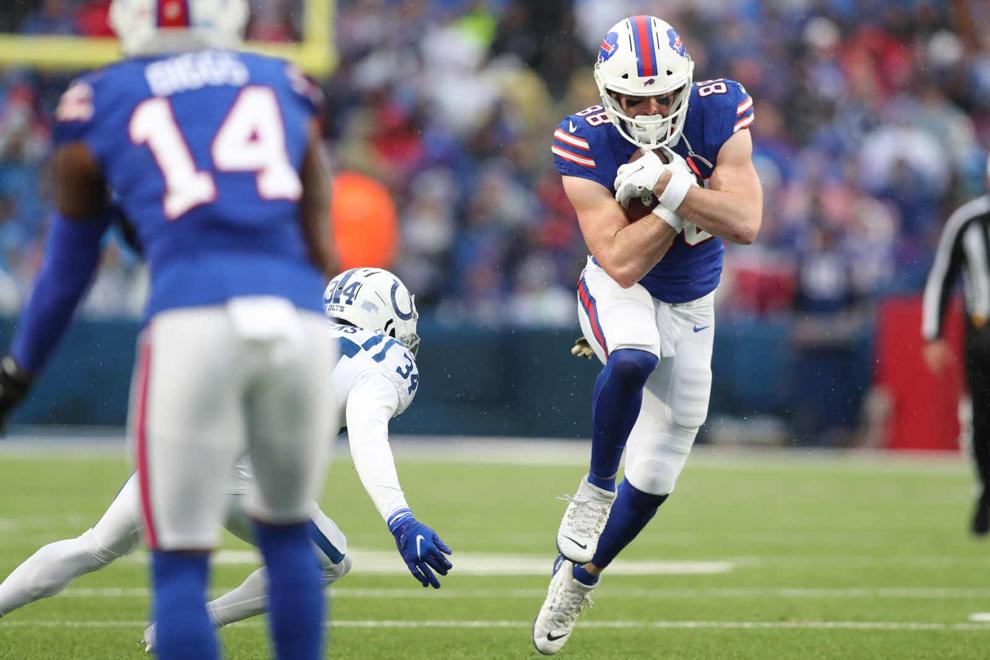 Tough day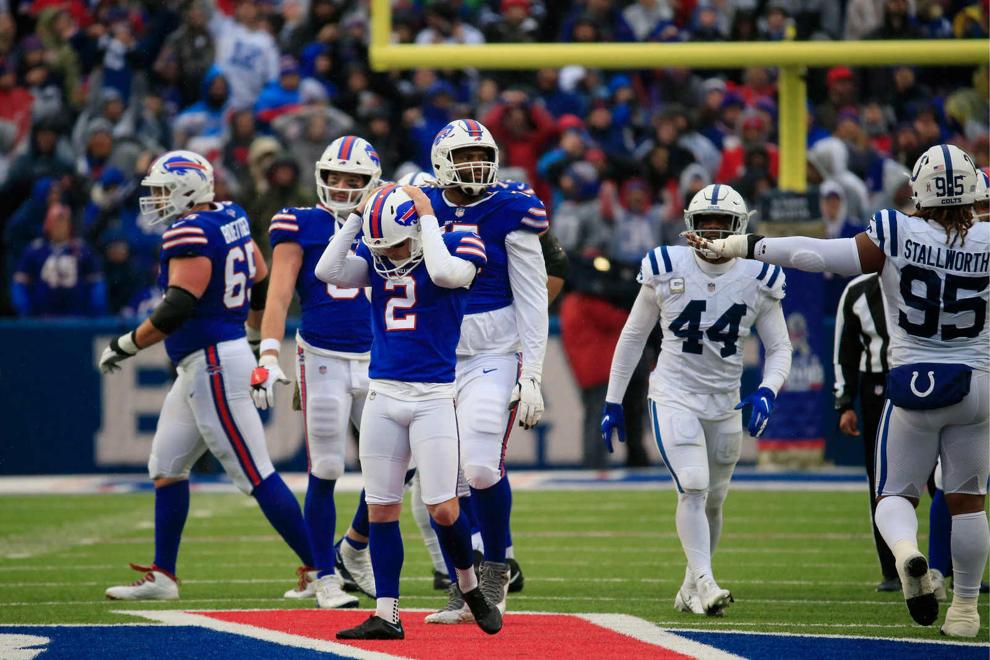 Indie protects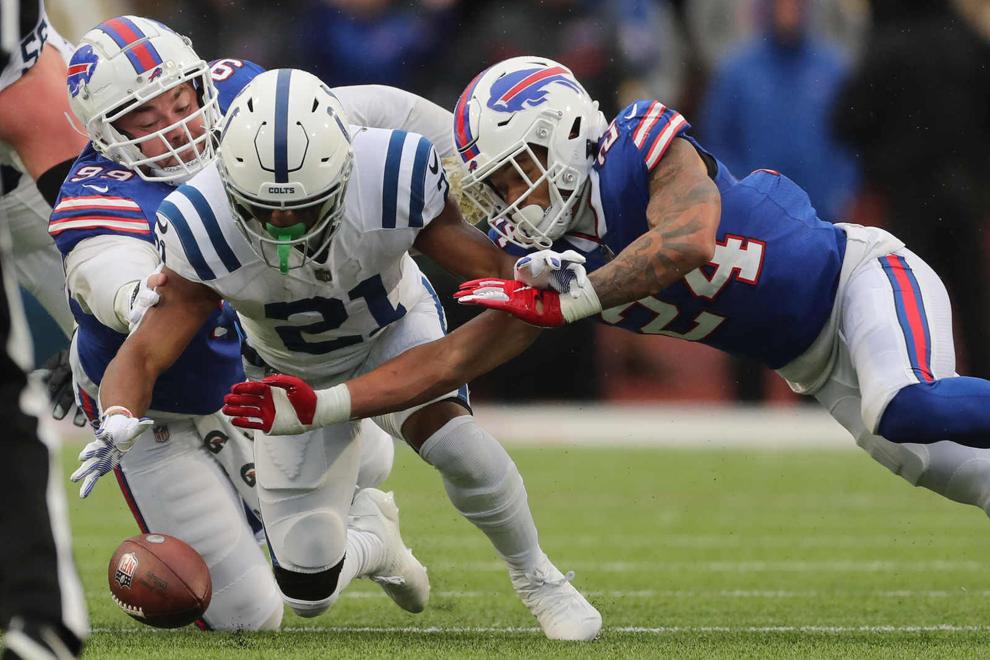 Singletary slips away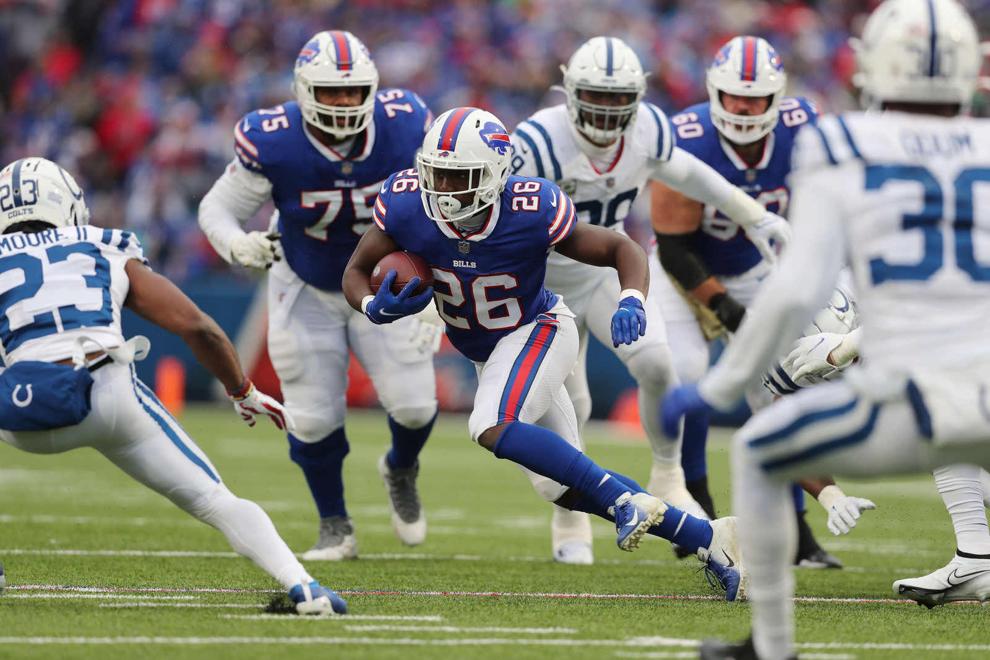 Pressure on Wentz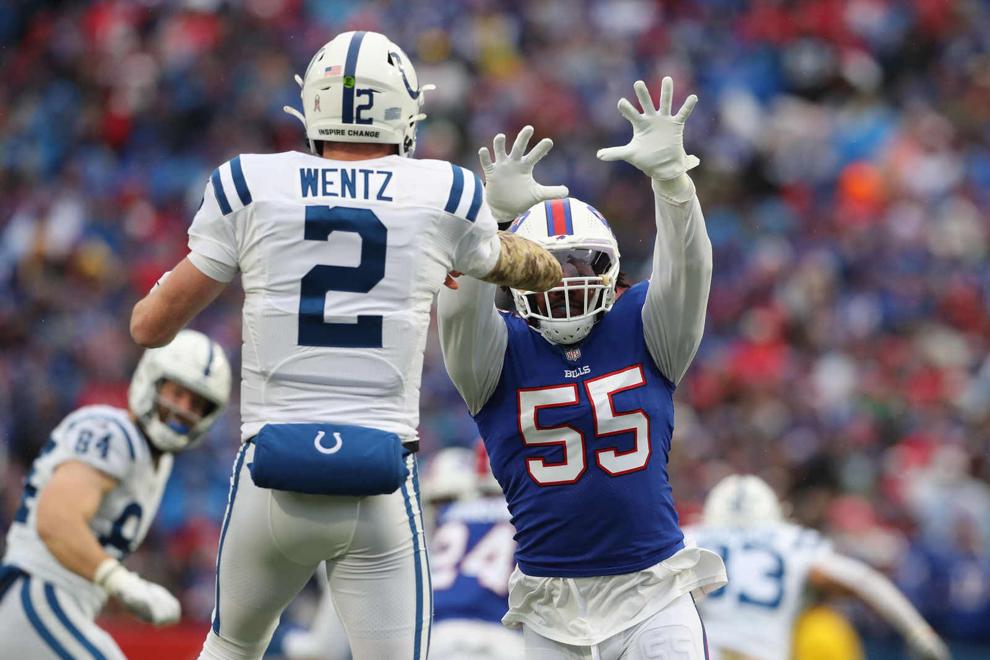 Three more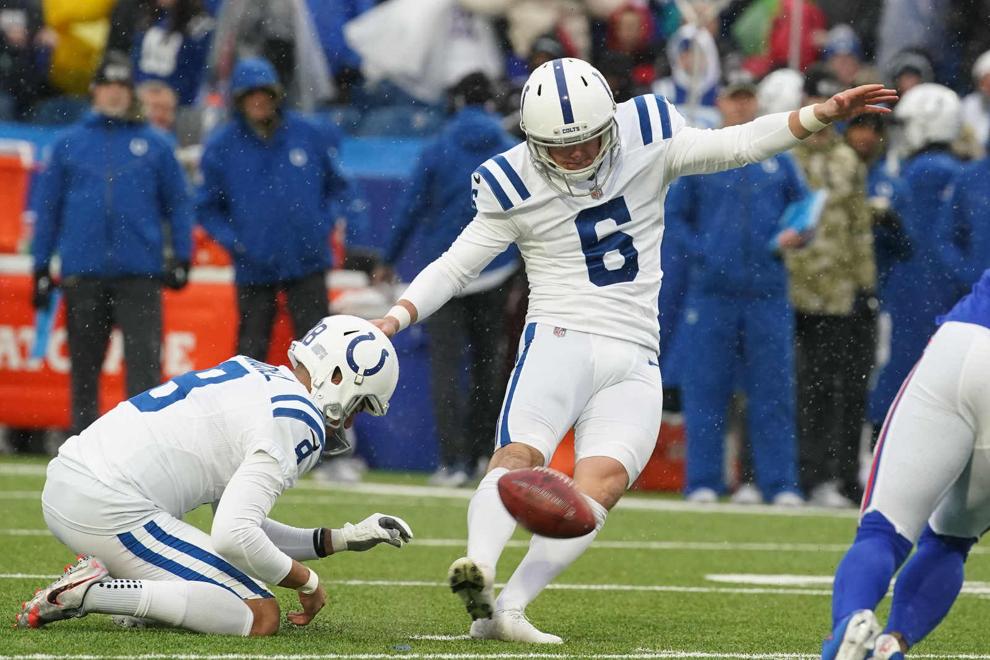 Oliver sacks Wentz
Chasing Taylor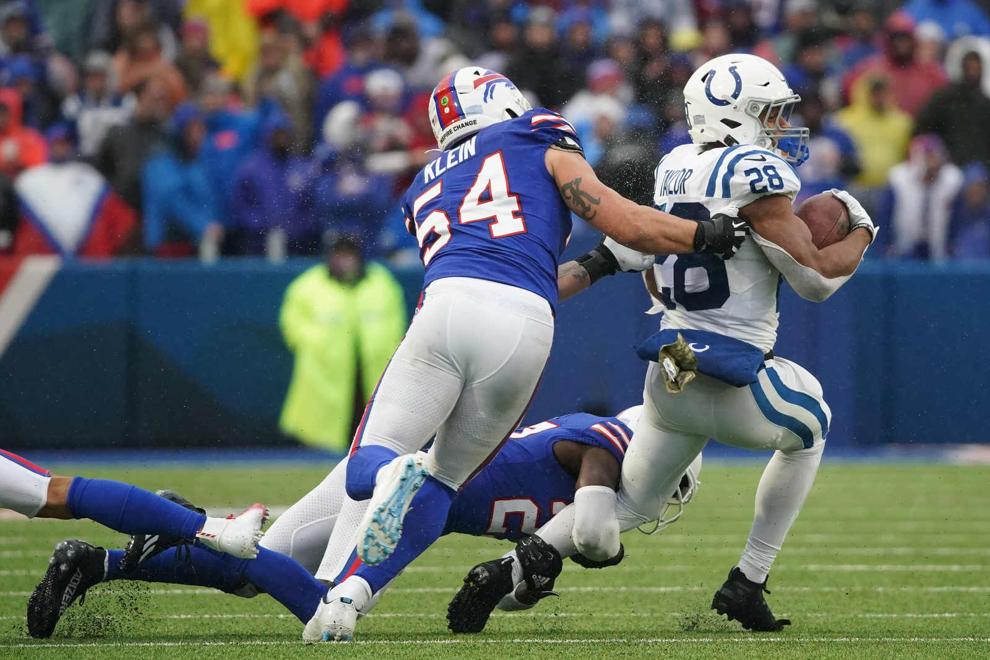 Big run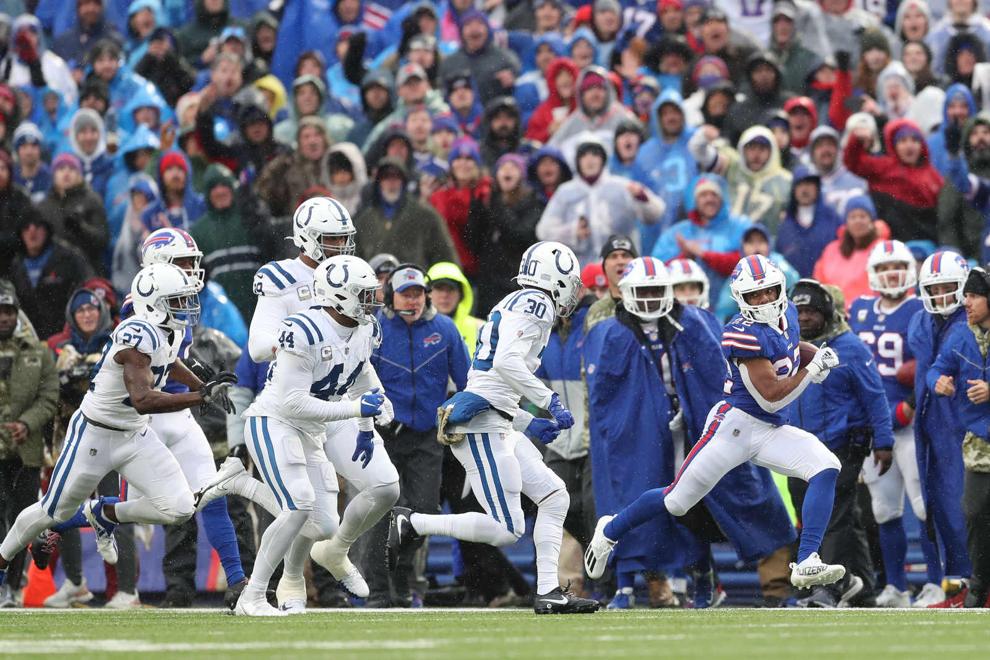 Breida streaks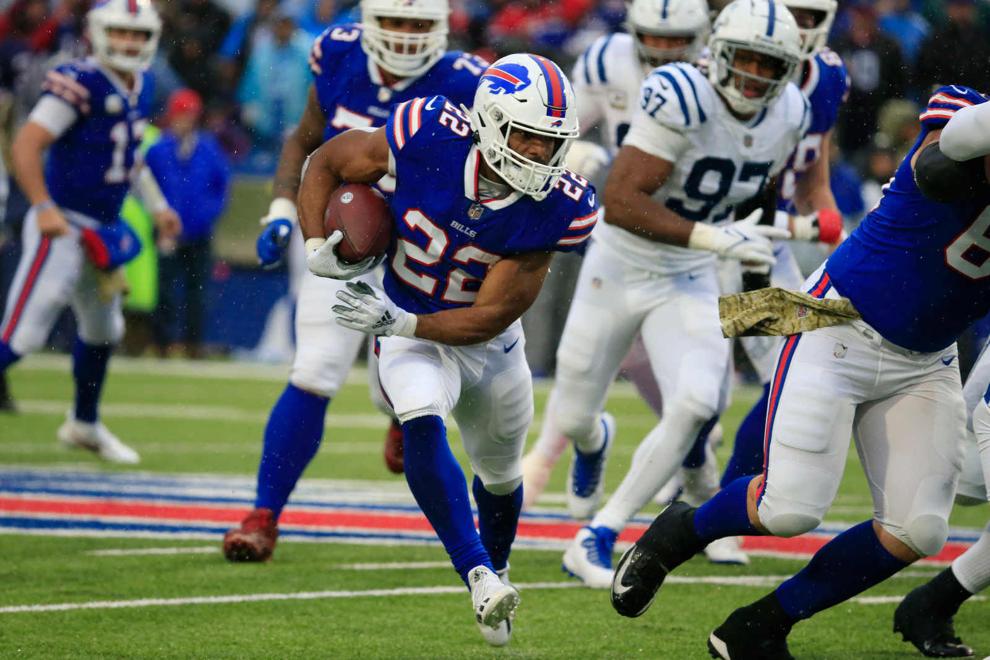 No good, again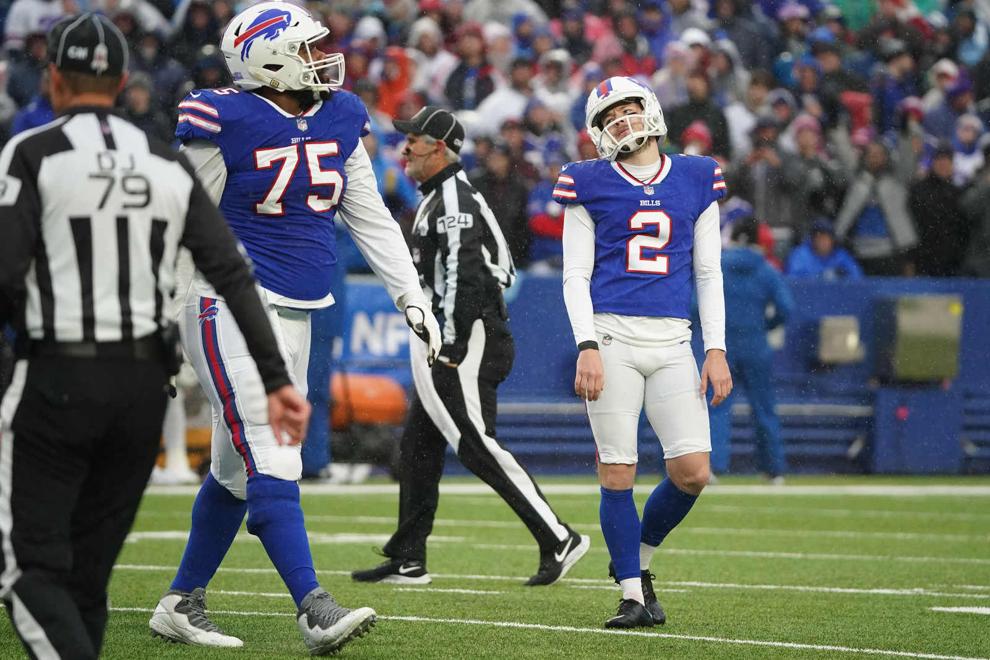 Like a rolling stone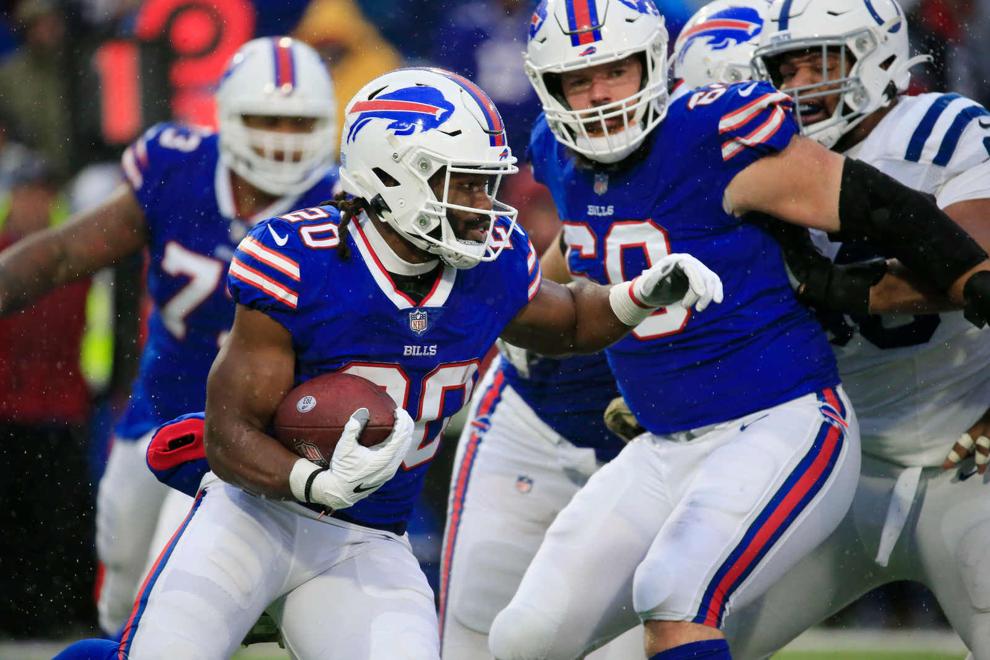 Picked off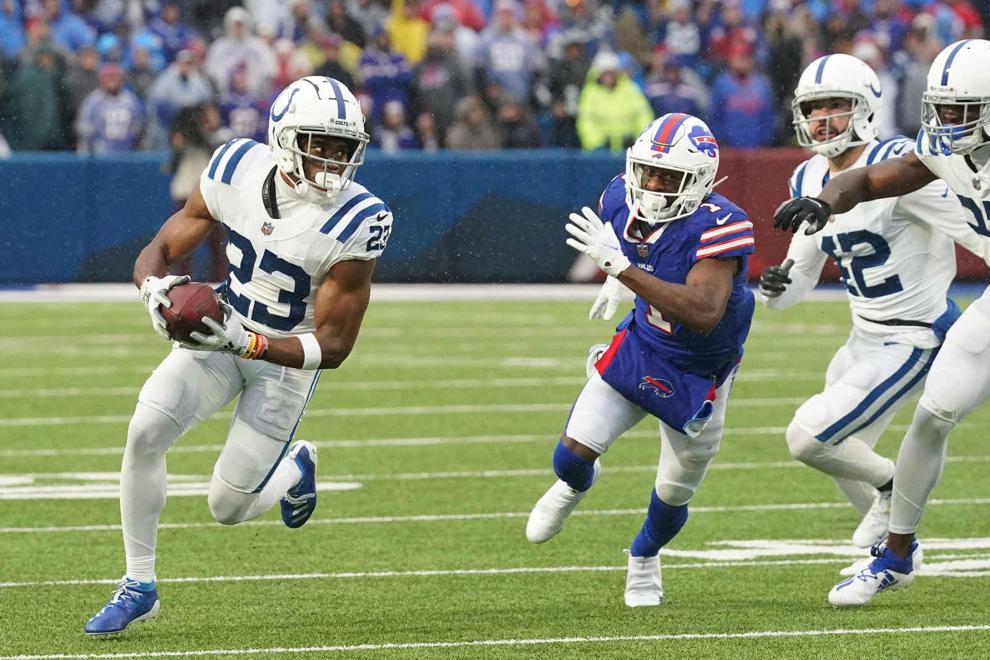 Too little, too late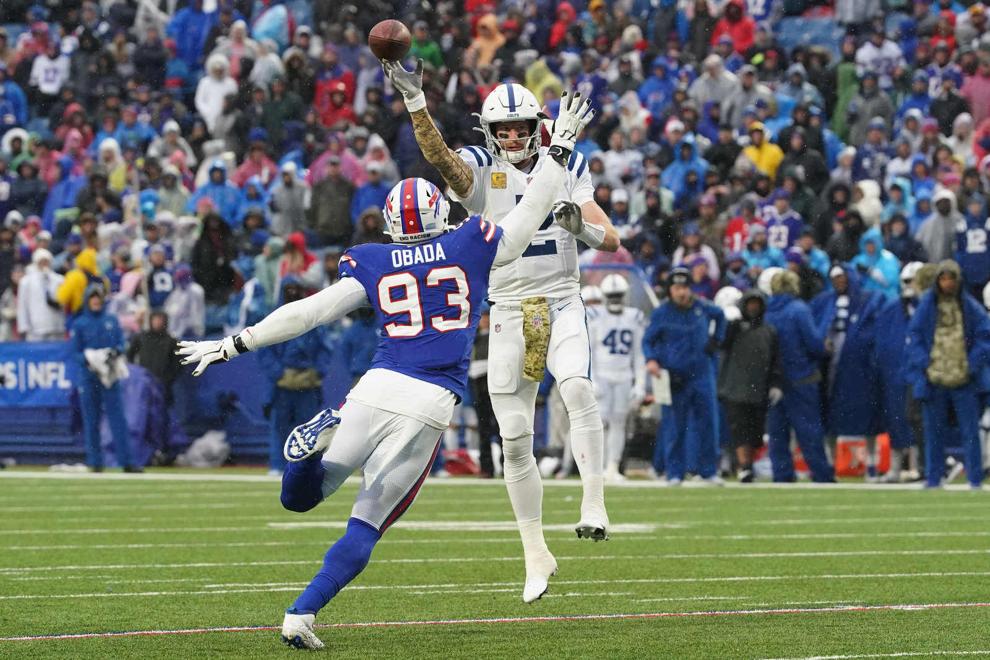 Big game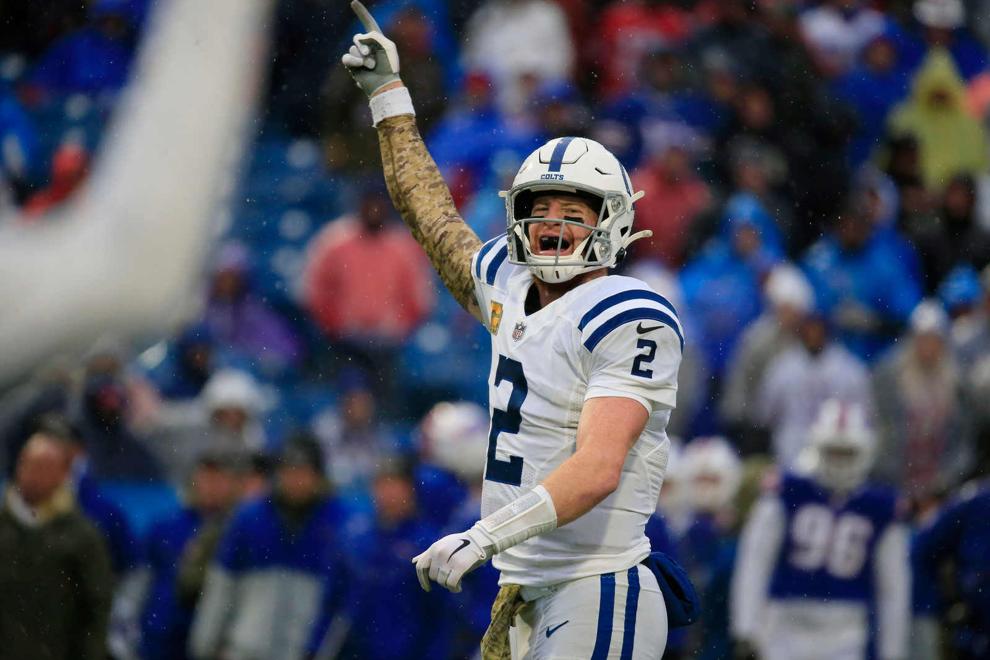 Nowhere to go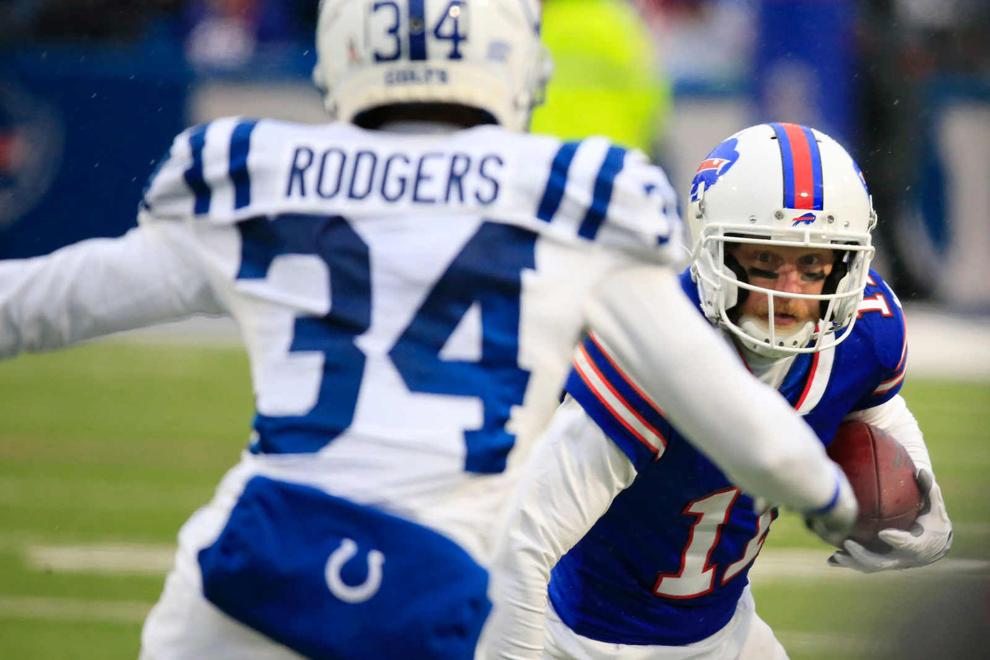 Passing the pigskin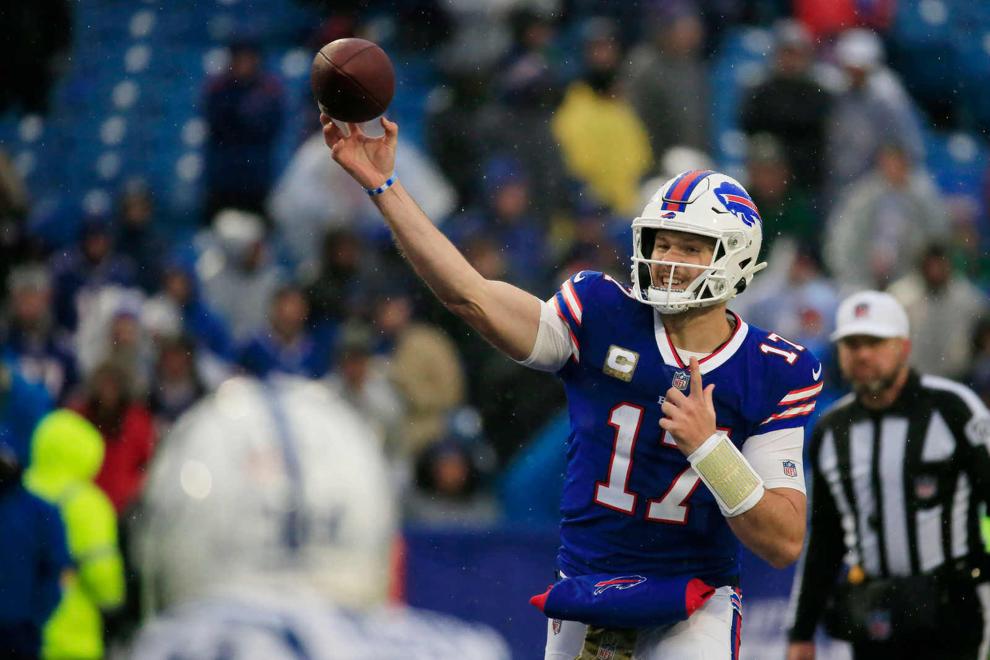 Bad day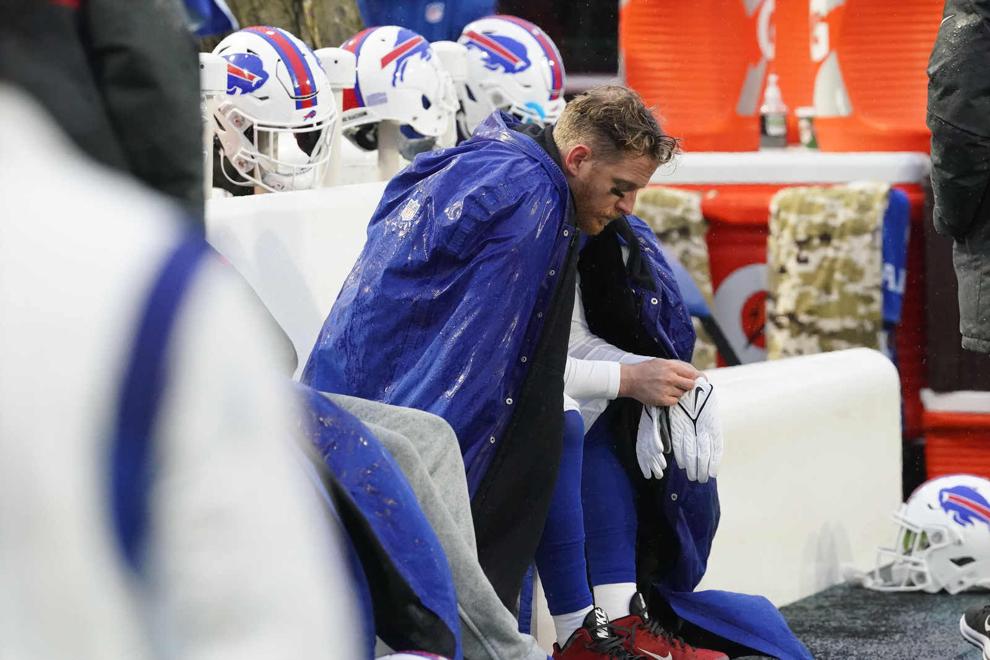 "Terrible feeling"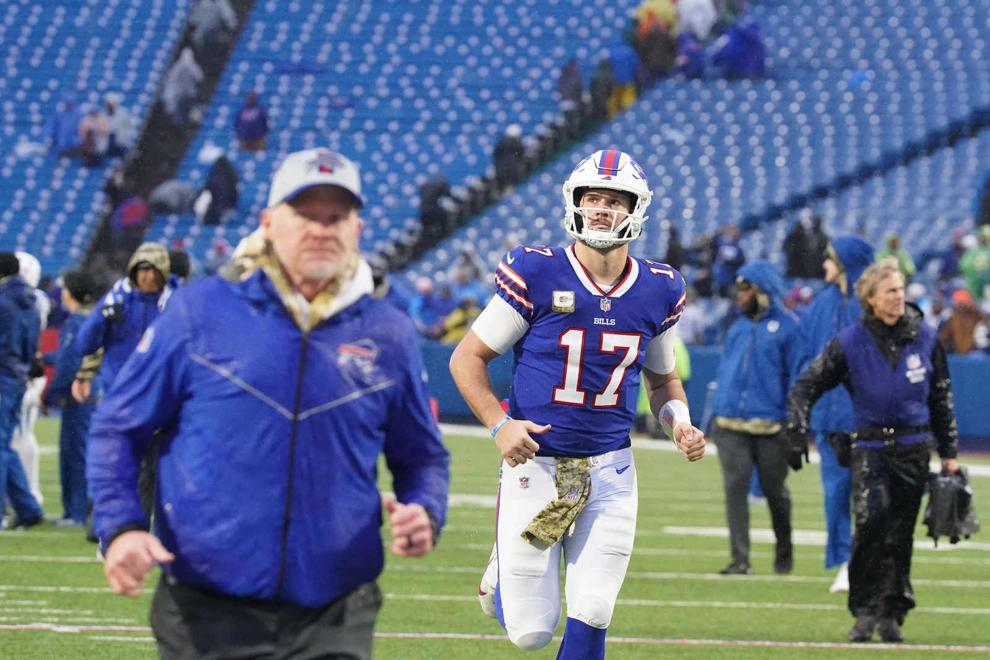 Watch now: Bills coach McDermott talks about loss to Colts