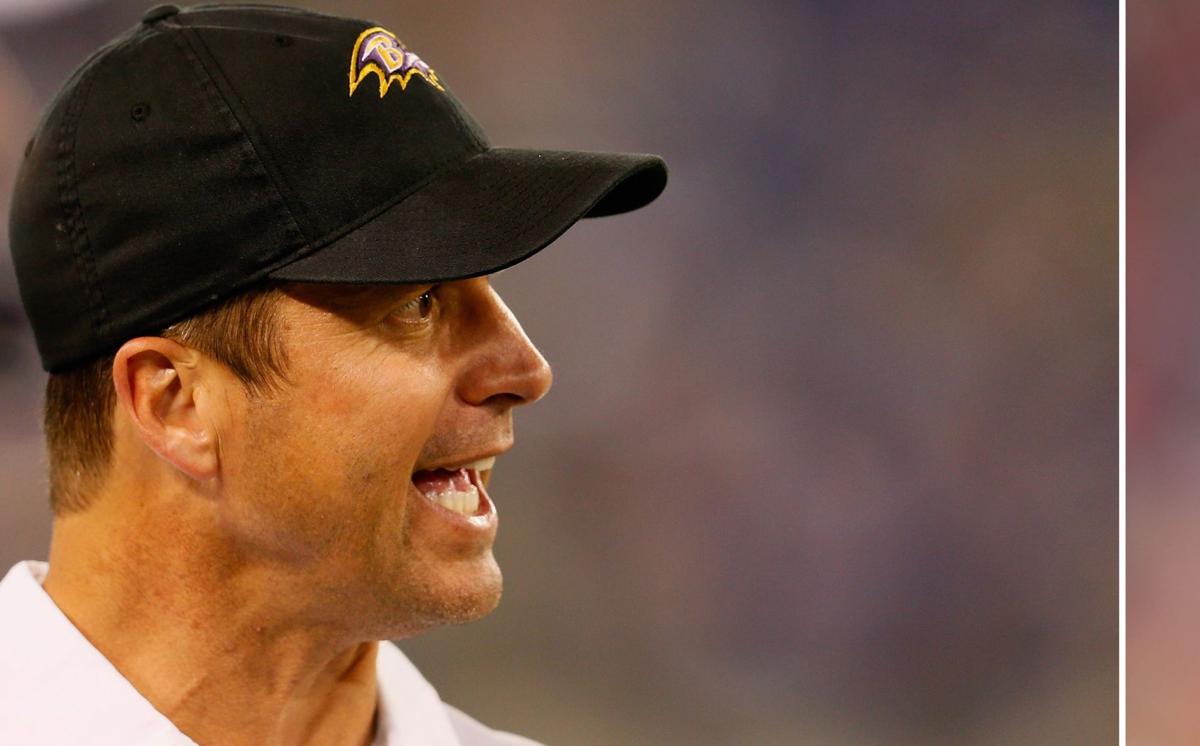 The Baltimore Ravens' defense finally is back to full strength and it's finding its mojo.
The Ravens continued their defensive resurgence by shutting down Tennessee Titans running back Derrick Henry in Sunday's wild-card playoff victory.
Ravens coach John Harbaugh said Monday he was thrilled with his defense's team play in the 20-13 win over the Titans.
"I just feel like it's playing together," Harbaugh told reporters on a video conference call. "Communication has been excellent. All of our coaches have done a great job of making sure we're on the same page. Our players have done that, too. We've really worked at it in practice. Communication is everything, especially in our system.
"To see the way we've played our technique and the way we've played with our eyes, our hands and our feet, our spacing, all of that was really, really impressive in the game," Harbaugh said.
The Titans ranked No. 2 in the NFL in yardage, and Henry led the league with 2,027 rushing yards. Baltimore held the Titans to 209 yards and 12 first downs, both season lows for Tennessee. And Henry managed just 40 yards.
"In perspective, it's going to be a top five for sure," Harbaugh said after the game when asked if it was the best defensive effort of his 13-year tenure with the Ravens.
"The defensive effort ... it was disciplined," Harbaugh said. "It was eyes on your luggage. It was finishing. It was running to the ball. It was tackling. Up front, our defensive line did a very good job against their very good offensive line."
The Ravens' defense ranked seventh in yards allowed, eighth against the run and sixth against the pass.
But there was a midseason stretch when the defense had some problems, losing four out of five before going on the team's current six-game win streak.
Run-stuffing defensive tackle Brandon Williams missed three games in the middle of the season. Dominant defensive end Calais Campbell missed four games. Both are back.
And the Ravens' defensive backfield is now at full strength. Three-time Pro Bowl cornerback Marcus Peters returned after missing Weeks 15 and 16 with a calf injury. Veteran cornerback Jimmy Smith is back after missing Weeks 15 to 17 with rib and shoulder injuries.
"He fought through some pain and covered extremely well," Harbaugh said of Smith. "It was big for us to put him out in the mix at corner."
Both of those players are key because the Ravens face a very different challenge Saturday. The Titans lived by the run. The Bills live by the pass.
Harbaugh said there were no injuries from the game in Tennessee, and he expects all of his players available for the Bills.
Baltimore will not be bothered by going on the road. The Ravens are 7-2 on the road this year. They were 7-1 on the road last year. Harbaugh set an NFL record with his eighth career post-season road win, surpassing Tom Landry and Tom Coughlin (who each had seven).
"I didn't really know that," Harbaugh said of the record, "until my dad told me about it last night. He was fired up. Really, it's the players. Our guys have played well on the road all year and for a couple years."