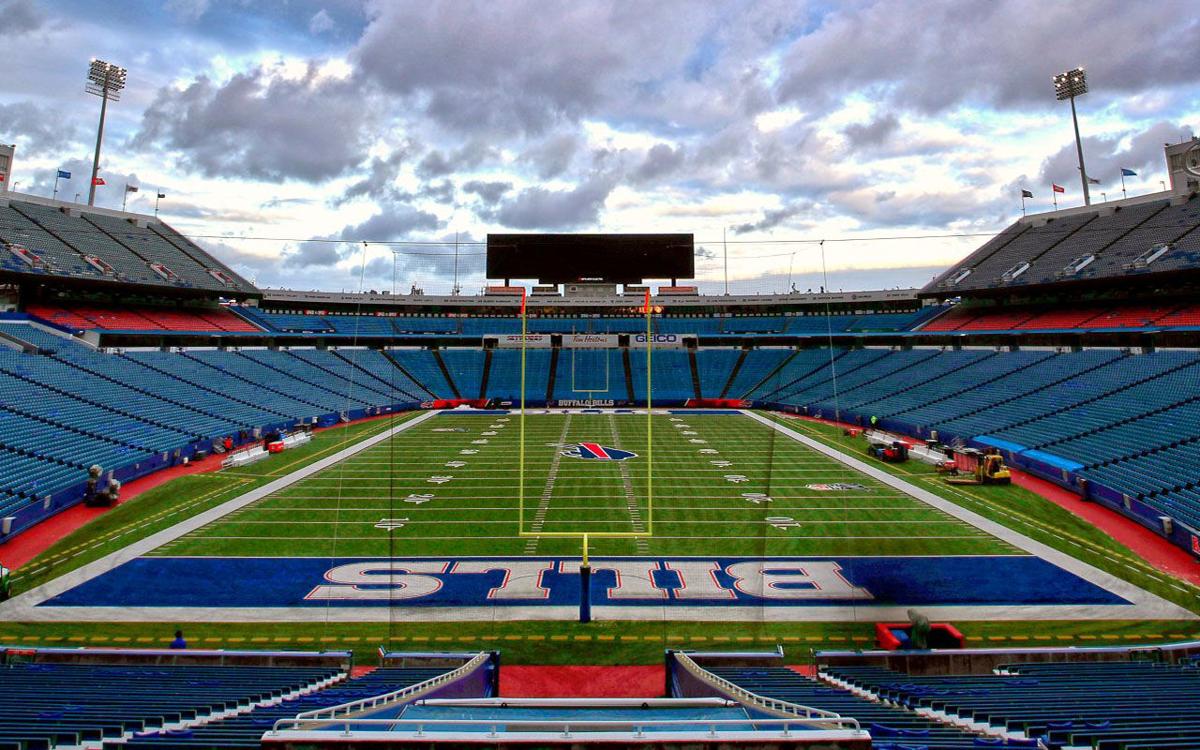 With the Buffalo Bills' stadium lease due to expire in two years, new signs point to the launch of more serious and intense negotiations among the Bills ownership, New York State and Erie County.  
On Tuesday, Pegula Sports and Entertainment met with county and state representatives at Highmark Stadium to start talking about the future of its stadium and arena projects.
"The objective of the plan was to outline a plan based on the independent study the organization conducted," a Bills statement said. 
Peter Anderson, spokesman for County Executive Mark Poloncarz, confirmed that the meeting took place but declined to say anything further. 
Highmark Stadium lease negotiations were expected to begin in earnest last year, but those talks were delayed after the Covid-19 public health crisis struck. The three-way lease agreement among Erie County, New York State and the Bills expires in 2023.
Negotiations among the three parties have always included the option for a stadium study to be conducted and financed with both public and private money. However, the Pegulas opted to pay for their own study, which gives them control over what, if anything, they choose to share publicly or privately.
At the stadium renaming event for Highmark Stadium in March, PSE Executive Vice President Ron Raccuia said that the organization had revised its original stadium study over the last 12 to 18 months. 
"Because of Covid, because of some changing economics throughout the country, the league, etc. we have since completed let's call the 'revised study,' and we are really looking forward to sharing that with our partners at the state and the county," he said.
Raccuia and Scott Zolke, a lawyer from Loeb & Loeb who specializes in law related to sports media, entertainment and facilities, made Tuesday's presentation to state and county representatives. They will continue to represent the Bills ownership during negotiations, according to the Bills statement.
This past fall, the county hired the international law firm Greenberg Traurig to represent Erie County's interests in stadium lease negotiations at a cost of $350 to $500 per hour. The negotiations are expected to cost the county hundreds of thousands of dollars.
The last time the parties came together to negotiate a 10-year Bills stadium lease, which was finalized in 2013, negotiations took 1 1/2 years to complete.