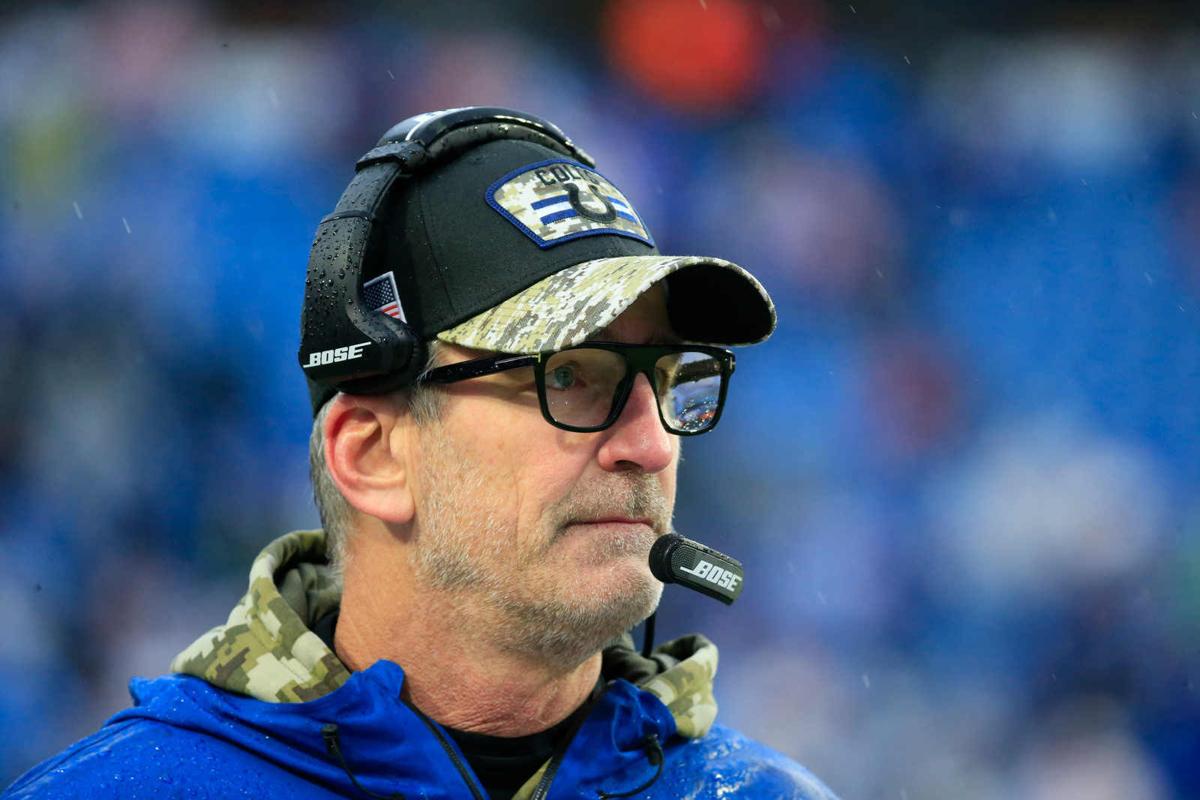 Indianapolis Colts coach Frank Reich opened his postgame news conference Sunday by reciting lyrics from the same song he talked about after the Buffalo Bills' comeback playoff victory over the Houston Oilers in 1993.
There was emotion in Reich's voice. He acknowledged the 41-15 victory was extra special for his team, and said he hoped his words would be a source of some strength to anyone listening.
"I don't do this often, but I just want to start out by saying something personal," Reich said, reading from notes on his phone. "In four years I think I've only done this one other time. Some people know that our team has been using the metaphor of climbing Mount Everest to parallel our quest to make it to the top. It doesn't take long to figure out that this metaphor doesn't merely apply to football. Rather, it can be a picture of the many challenges that we all face. We all face mountains that we're trying to climb. So I just wanted to offer a word of encouragement to anyone out there who's in the midst of a struggle. In particular, I'm thinking of a few friends who I know are going through some stuff. I want to give a personal account to where I found my strength for the journey.
"The reason I'm doing that here and now is because almost 30 years ago after a really big game right down the hall in a press conference I shared the lyrics to a song that meant a lot to me," Reich said, referring to the epic moment of his Bills playing career. "It really spoke to where I get my strength from. The song is 'In Christ Alone,' and it's written by Shawn Craig. ... It might encourage someone who's climbing their own mountain right now. The chorus says: 'In Christ alone I find my trust. And I find my glory in the power of the cross. In every victory, let it be said of me that my source of strength and my source of hope is Christ alone.'
"Then there's one small snippet in the second verse which is my favorite lyric," Reich said. "It says, 'I seek no greater honor than just to know him more.' Even though it was almost 30 years ago when I read those words here in this stadium, this week I was reminded Hebrews 13:8 says Jesus Christ is the same yesterday, today and forever. It's crazy, but we're here some 30 years later, not living in the past, but rather attempting to press on to what is ahead. So my encouragement is to keep climbing and to find the strength and power that you need in Jesus Christ."
Sitting at 5-5, the Colts would have been well staring up at a big pack of AFC playoff contenders with a loss to Buffalo.
Reich said he sensed his team was ready to play a big game.
"I felt something on Wednesday out at practice," Reich said. "I just knew that this game was – they're all important – but just felt like this game was really important and that we had to be at our best. Just a lot of reflection this week, personally and for our team. It just meant a lot."
In the locker room after the game, Reich told his team: "It was complete domination in all three phases."
Here's a closer look at some of the key plays that shaped the game:
Plowing ahead. It was a bad sign on the first drive when Taylor rumbled straight ahead for a 10-yard gain to the Buffalo 6. Bills defensive tackles Ed Oliver and Vernon Butler both got pushed back into the lap of Matt Milano. Micah Hyde and Jordan Poyer had to make the tackle.
"I was talking to Chris Ballard in there a little bit ago," Reich said, referring to the Colts' general manager, "and I was just saying, even the runs that weren't eye-popping, you could just feel the pile moving forward. You could just feel the line surge moving forward."
First TD. The Colts executed a basic trap play on Taylor's first touchdown, a 3-yard run. Right tackle Braden Smith and tight end Mo Alie-Cox double teamed Carlos Basham and pushed him out of the way. Defensive tackle Harrison Phillips was allowed to run free into the backfield but was trap-blocked from the side by tight end Jack Doyle. That created a big hole for Taylor.
Fake right, throw left. Taylor's second TD was a good misdirection play by the Colts. Running back Nyheim Hines ran a jet-sweep motion to the right, and guard Quenton Nelson pulled to the right. Quarterback Carson Wentz had a half-roll to the right. Everyone's eyes on the Bills' defense were going in that direction. Taylor faked a handoff and snuck through the offensive line to the left flat, catching a throw-back pass at the Bills' 12.
Nickel cornerback Taron Johnson changed directions but was late chasing after Taylor, who easily cut inside and sped to the left corner of the end zone.
Bumbling, stumbling. Down 17-7, the Bills dug their hole deeper when Isaiah McKenzie fumbled the ensuing kickoff. T.J. Carrie recovered and gave the Colts possession at the 2.
Up and over. Taylor flew high in the air for the 2-yard TD.
"The one play at the goal line, I'm blocking and I just turn my head and I just see him just flying through the air like a superhero going into the end zone," said Alie-Cox. "It just feels great just seeing the success he's had."
One miss. Taylor showed off his 4.39 speed in the 40-yard dash on a 40-yard run in the third quarter. It set up the score that gave the Colts a 31-7 lead. Defensive end Jerry Hughes rushed upfield. Harrison Phillips missed a tackle on the line of scrimmage. It was an open field for Taylor, because the cornerback on that side of the field, Tre'Davious White, was pulled to the middle of the field following motion by the tight end, Doyle.
Photos: Colts trample Bills, 41-15
Tough break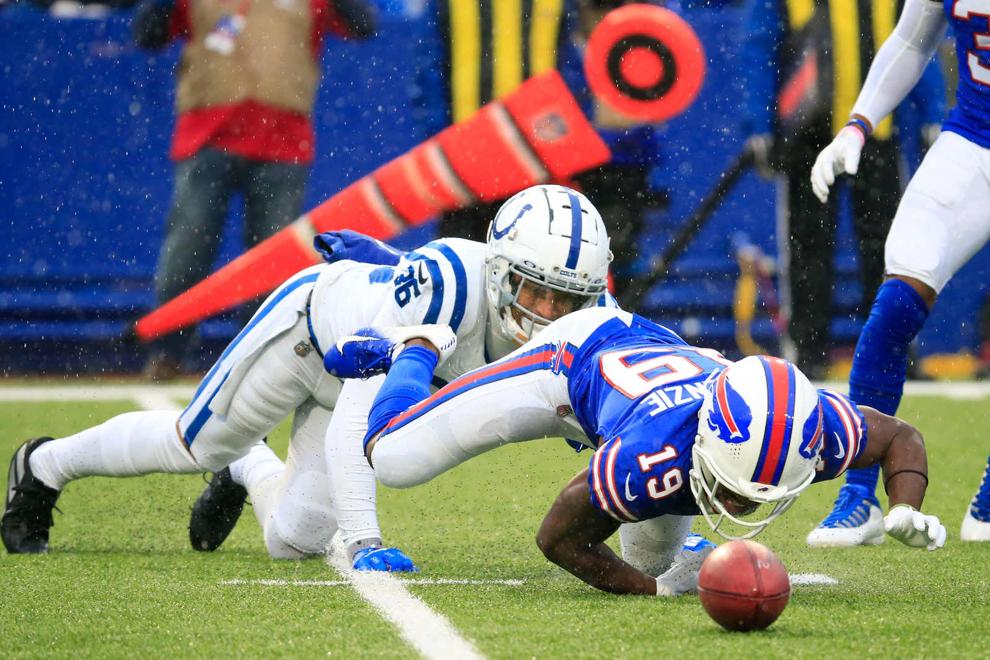 Taylor scores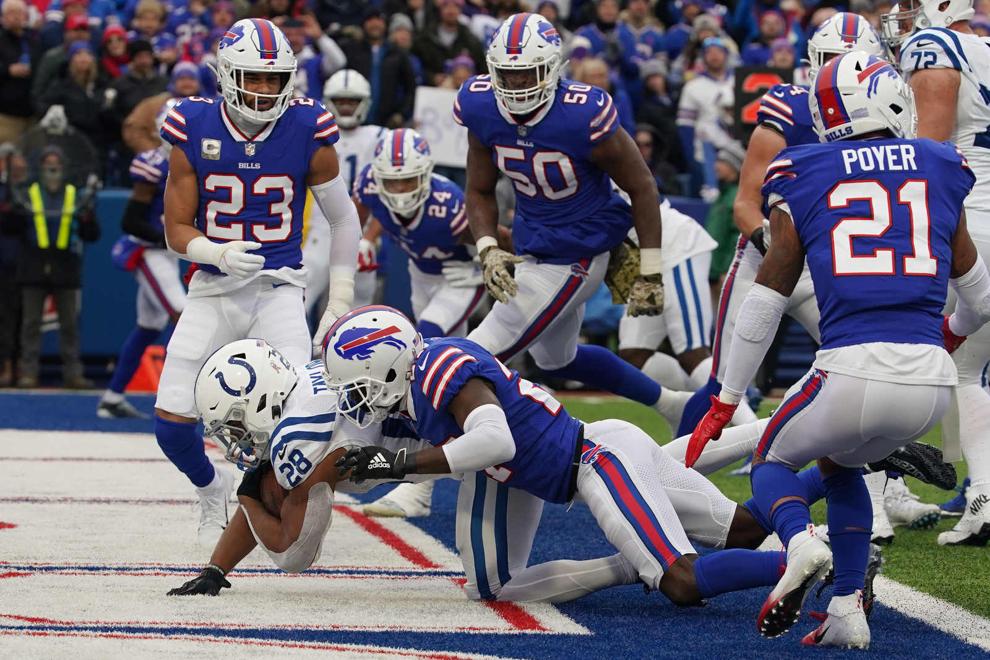 Picture perfect celebration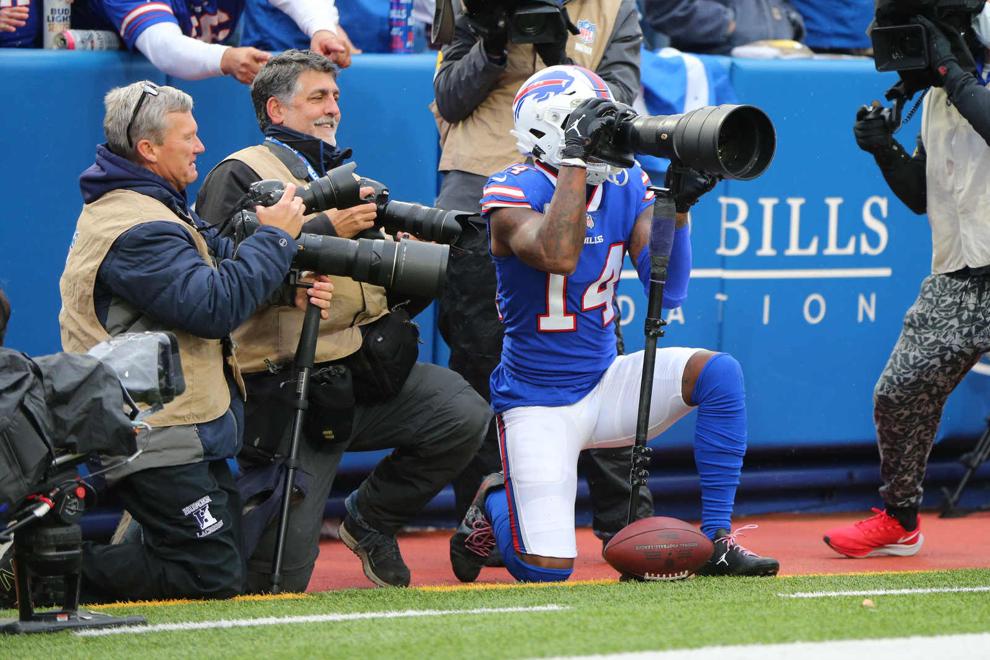 Allen rushing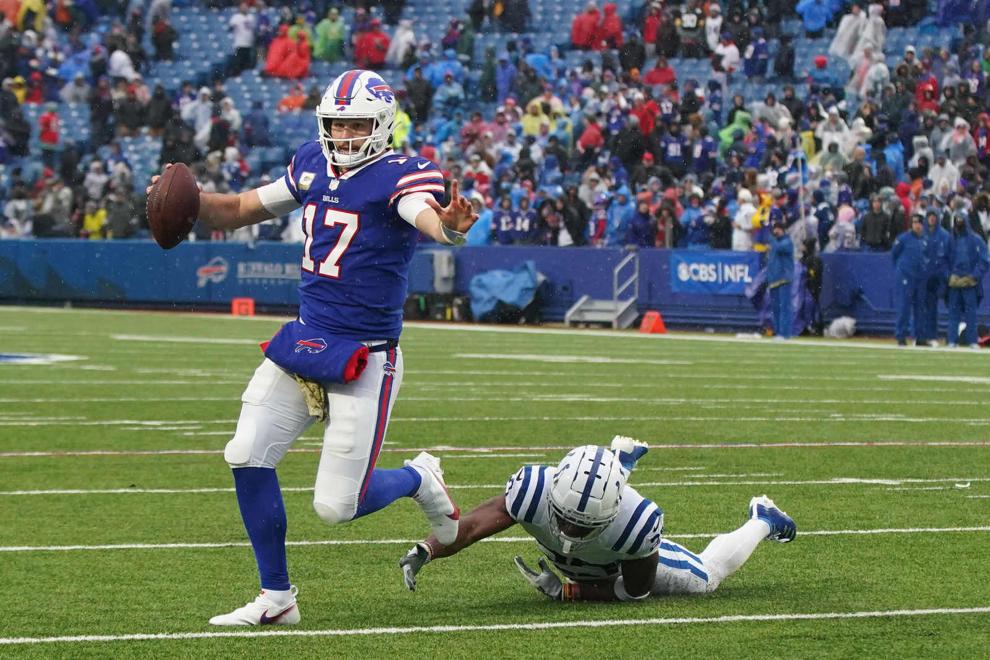 Diggs scores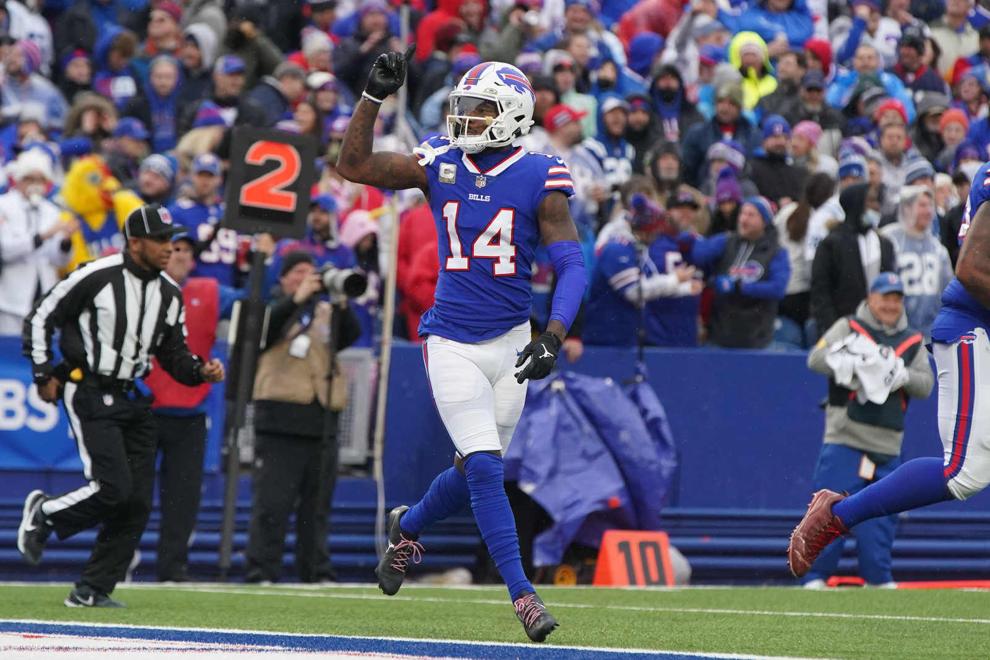 Stopping the run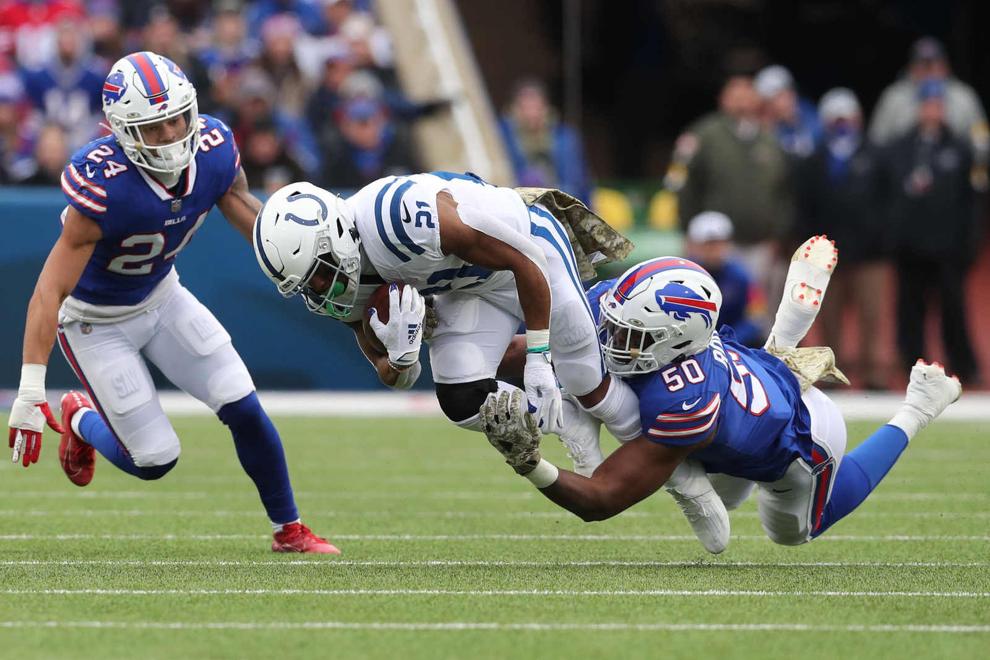 Upper deck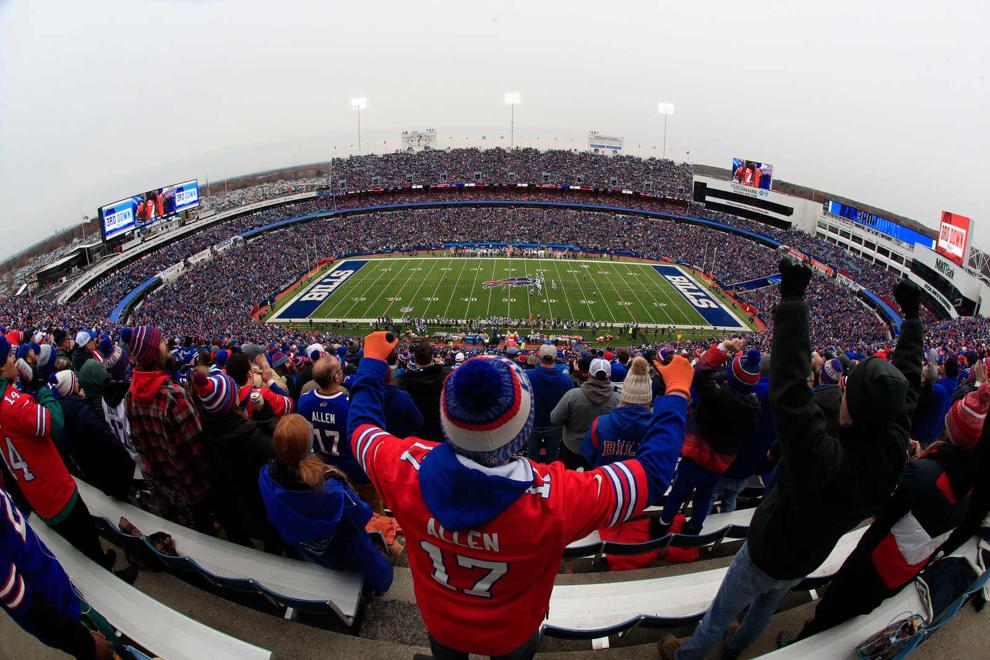 Turnover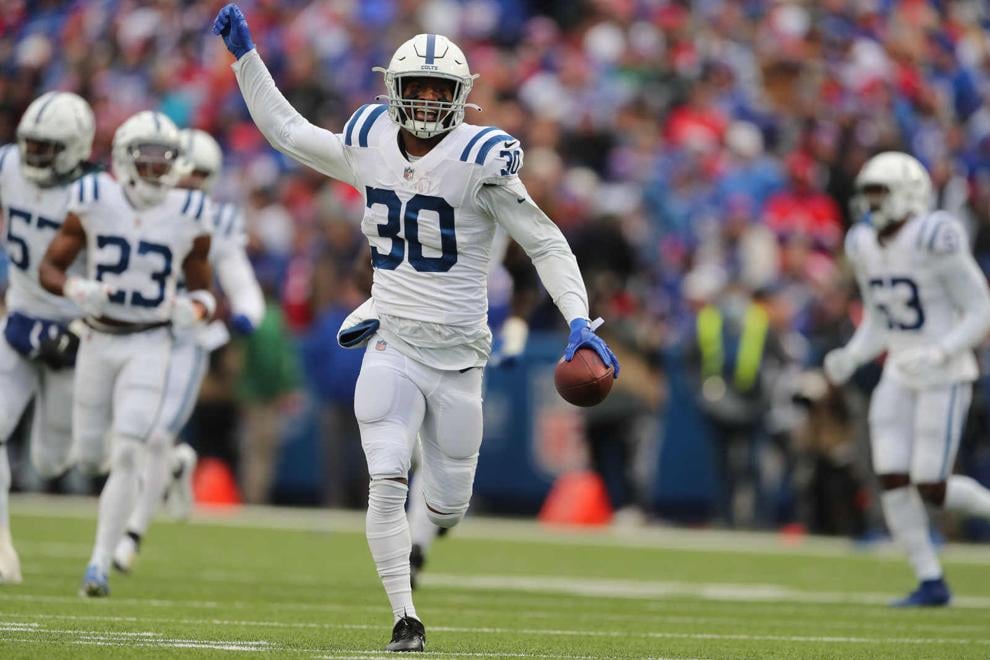 Taylor scores again
Hines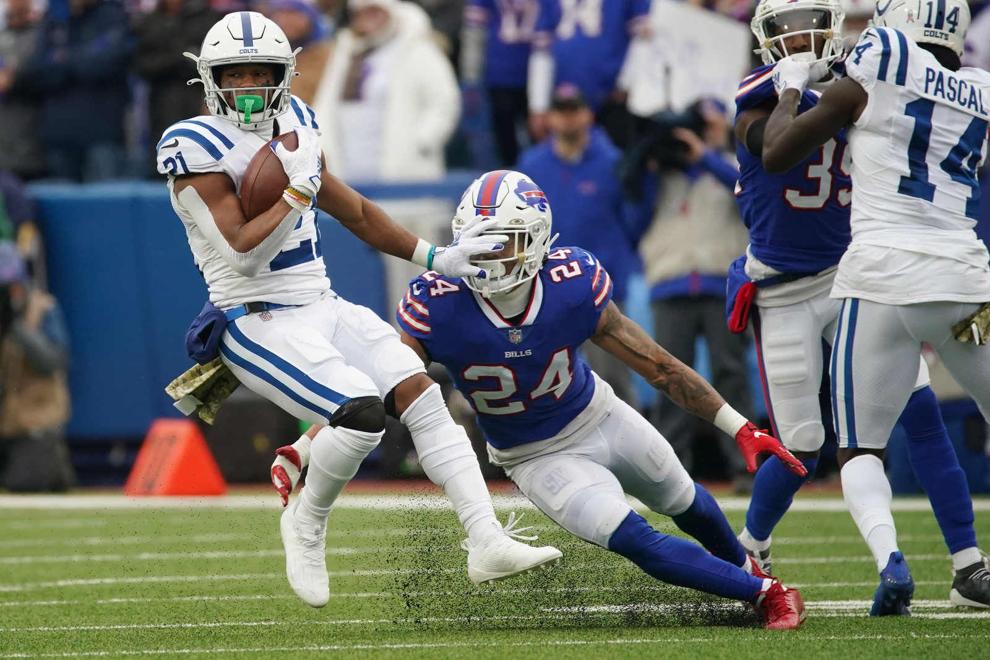 Big game for Taylor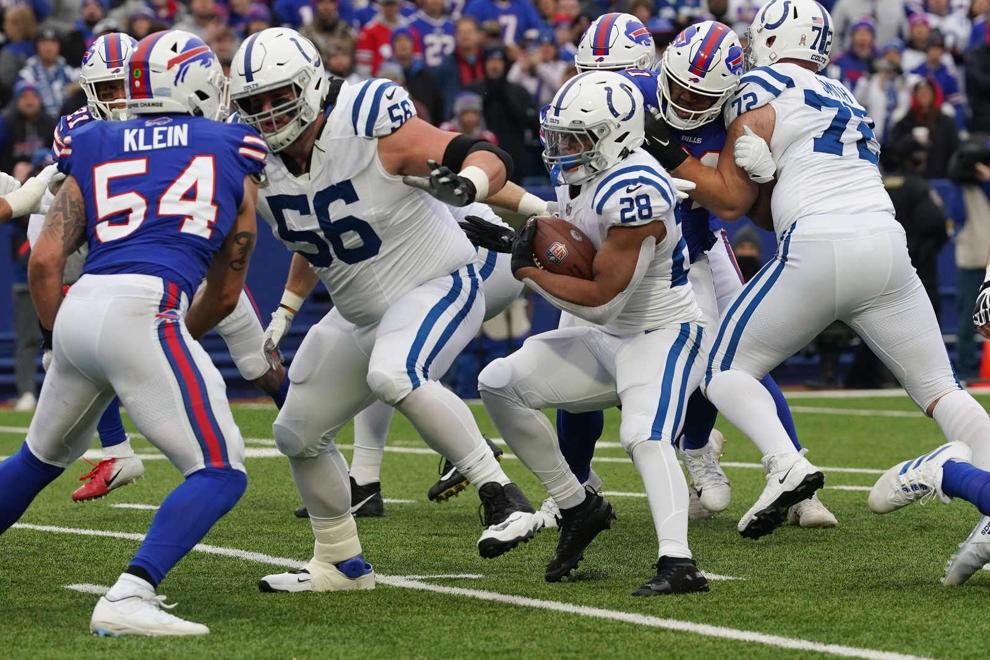 Hard to catch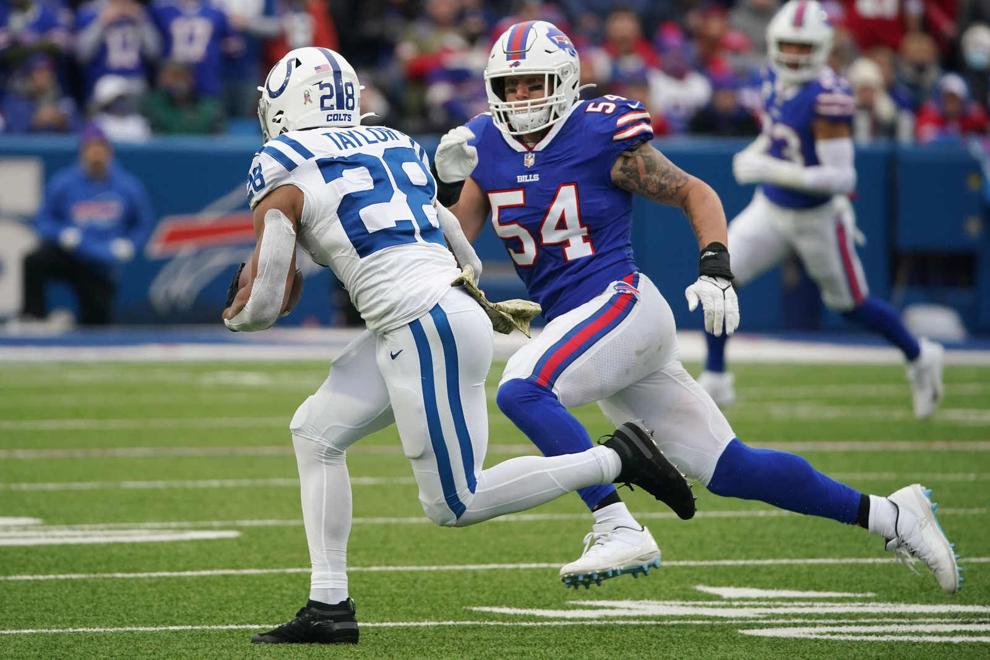 Making a splash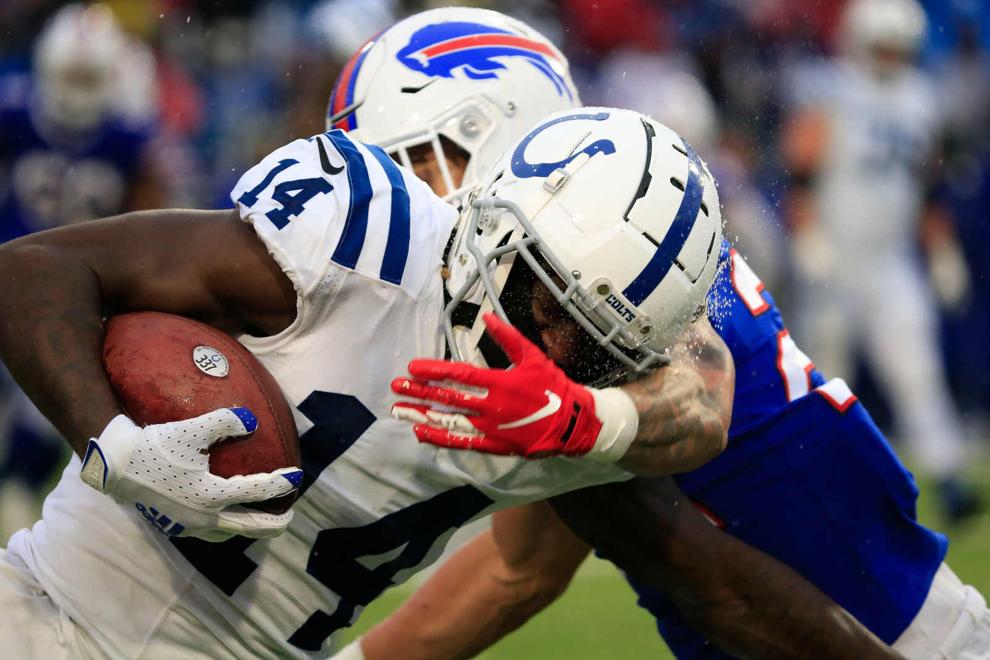 Knox pulls one in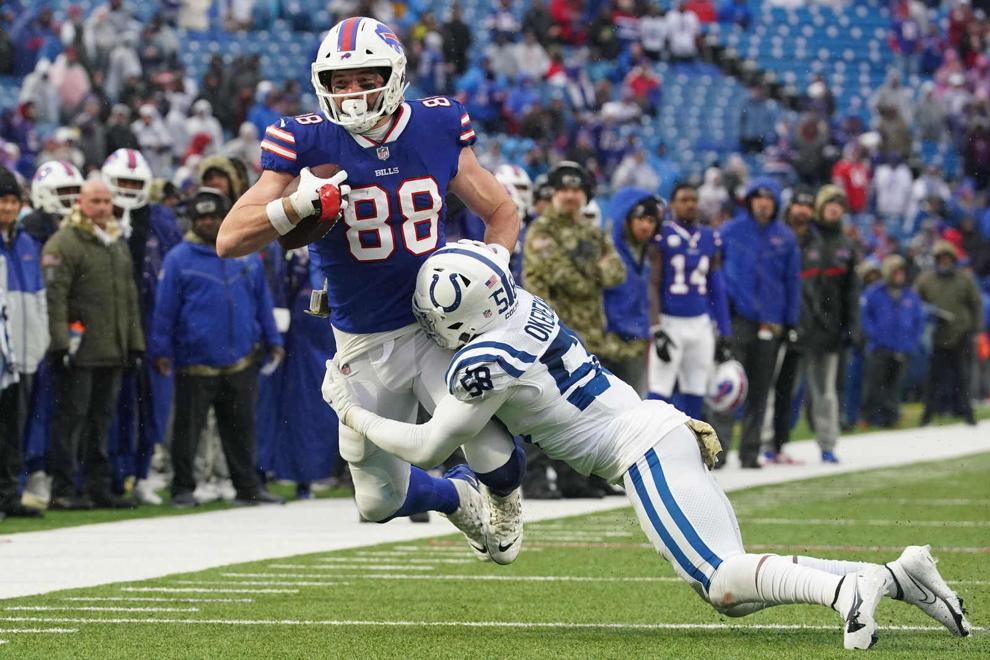 Breakout game for Taylor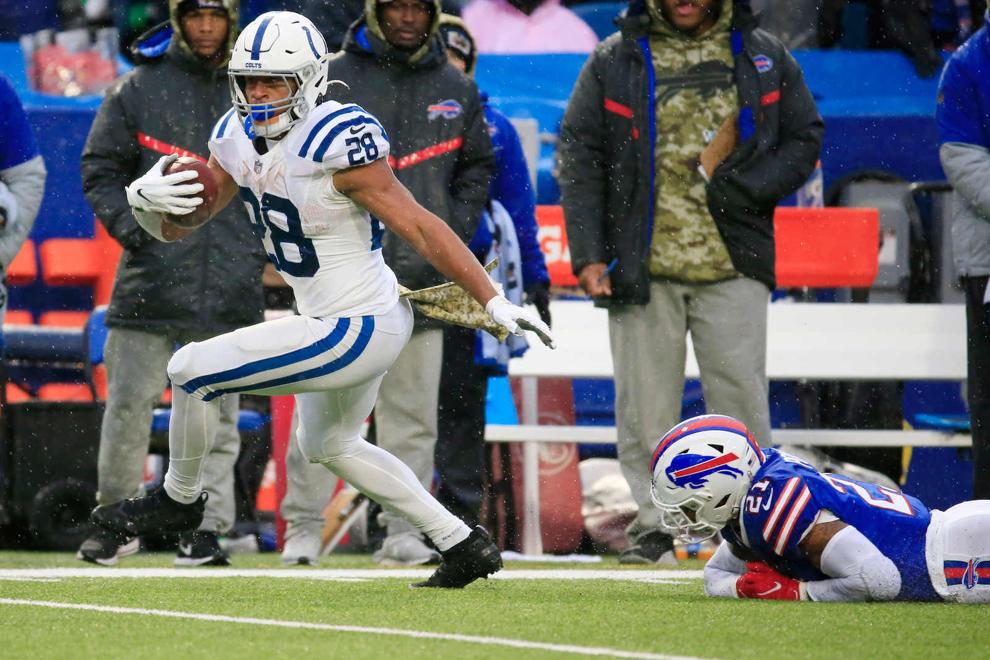 Making the D miss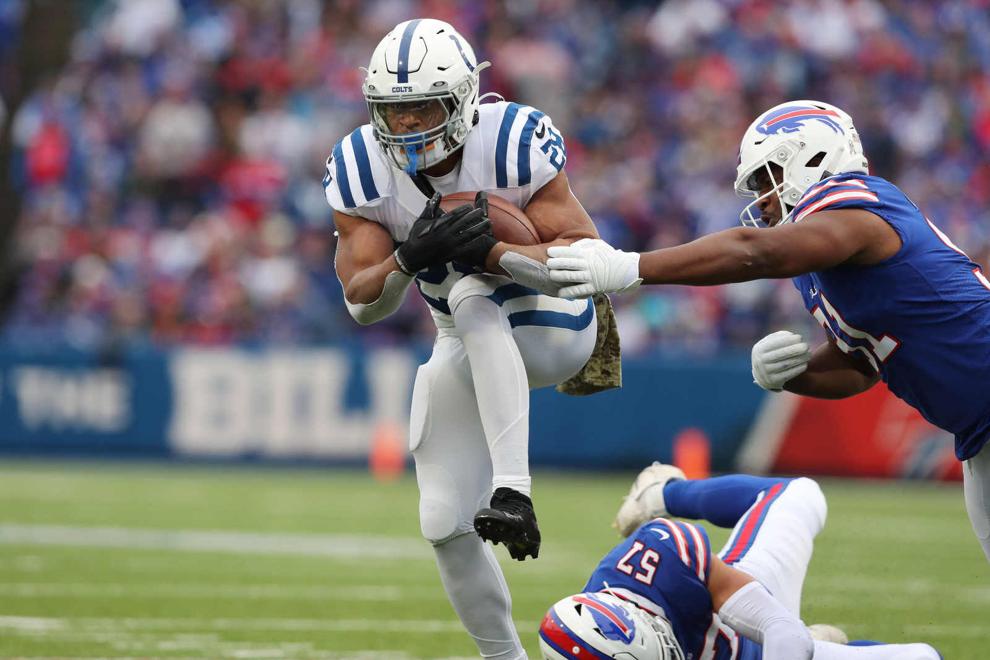 Moss stuffed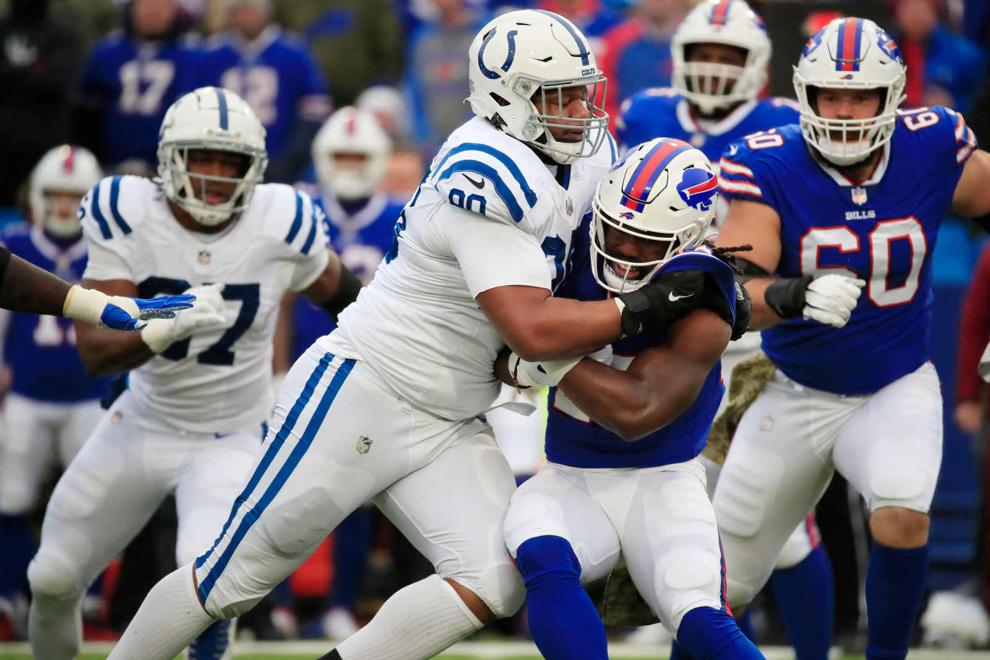 Pittman up the middle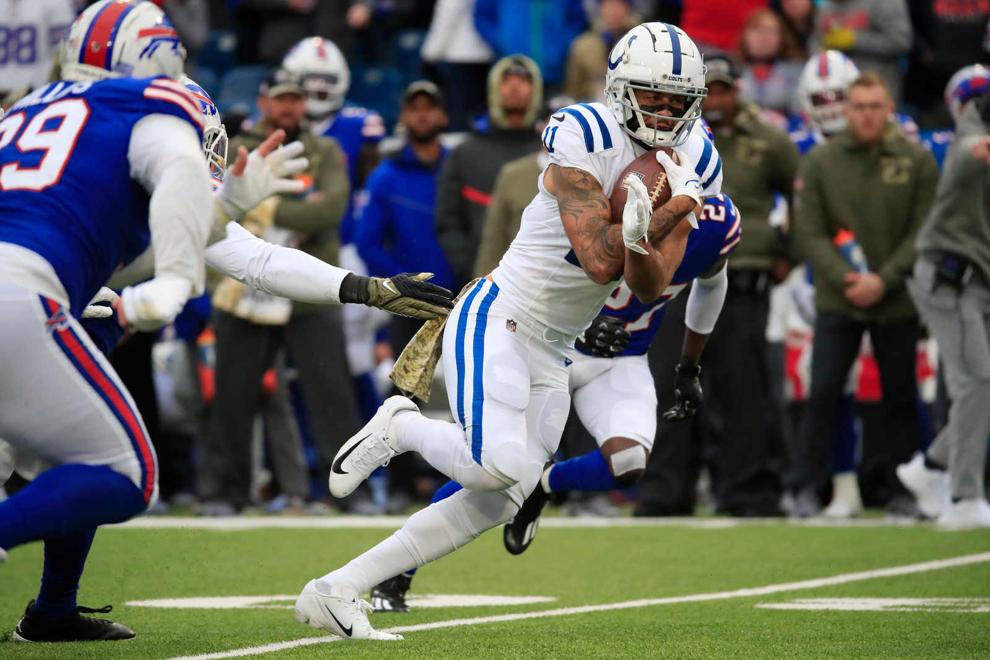 Allen throws heat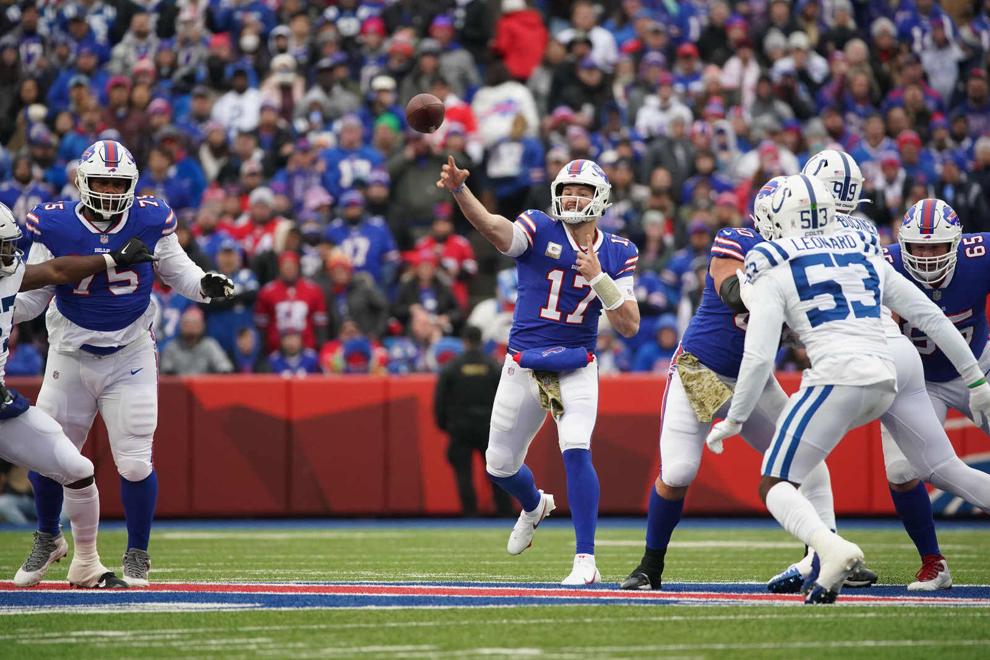 Gilliam rushes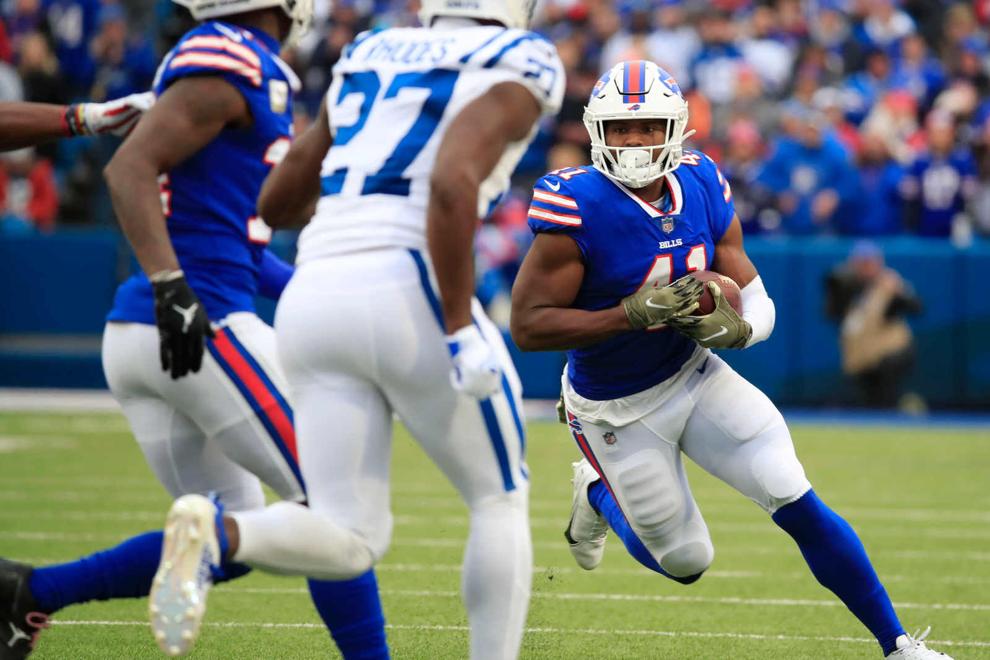 Broken play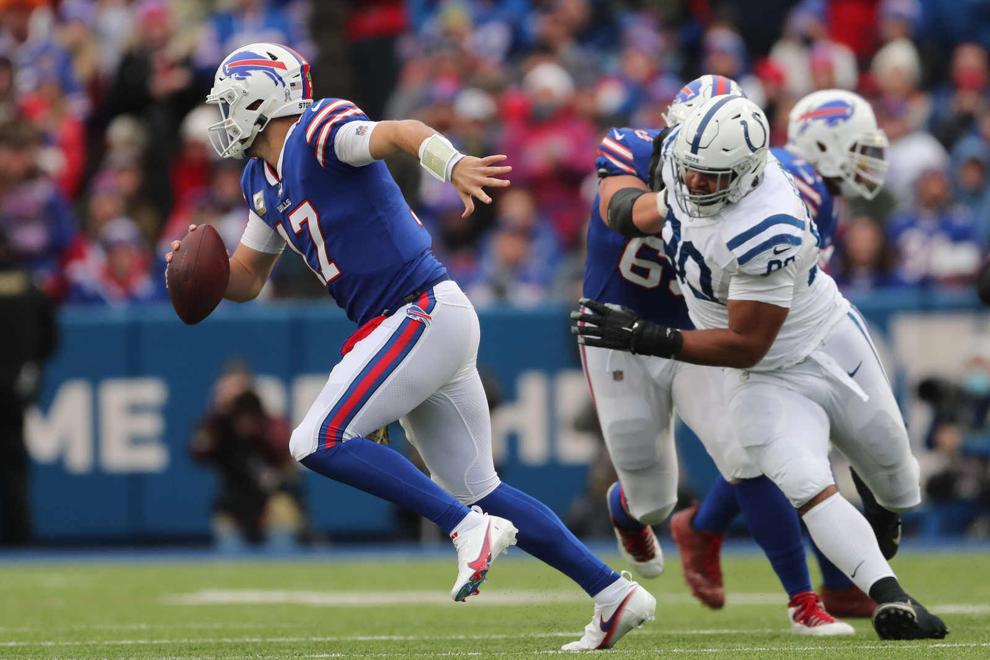 Taylor, yet again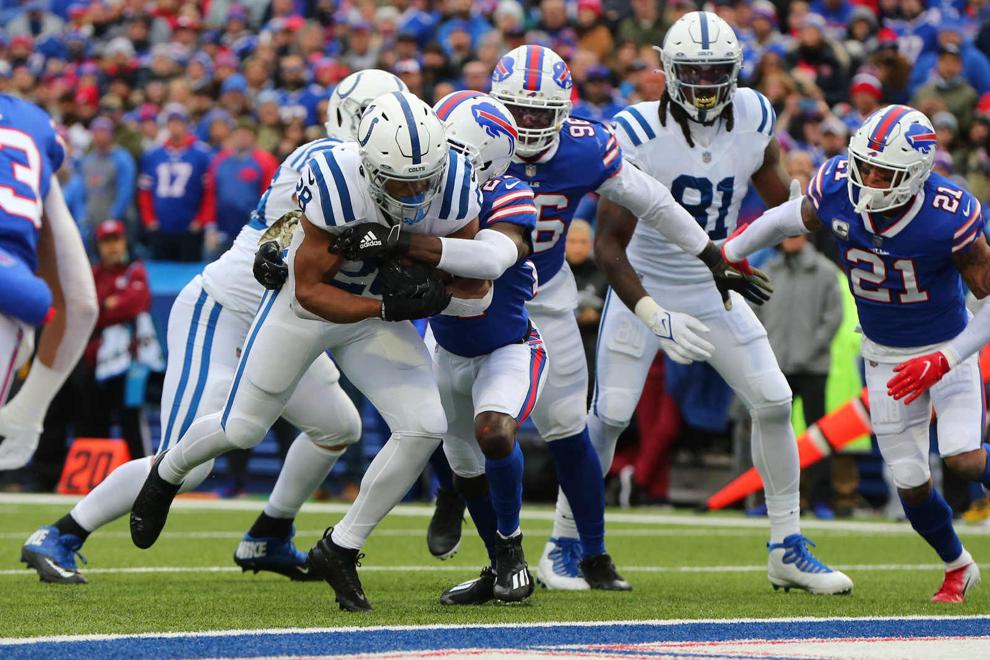 Beasley tracks it down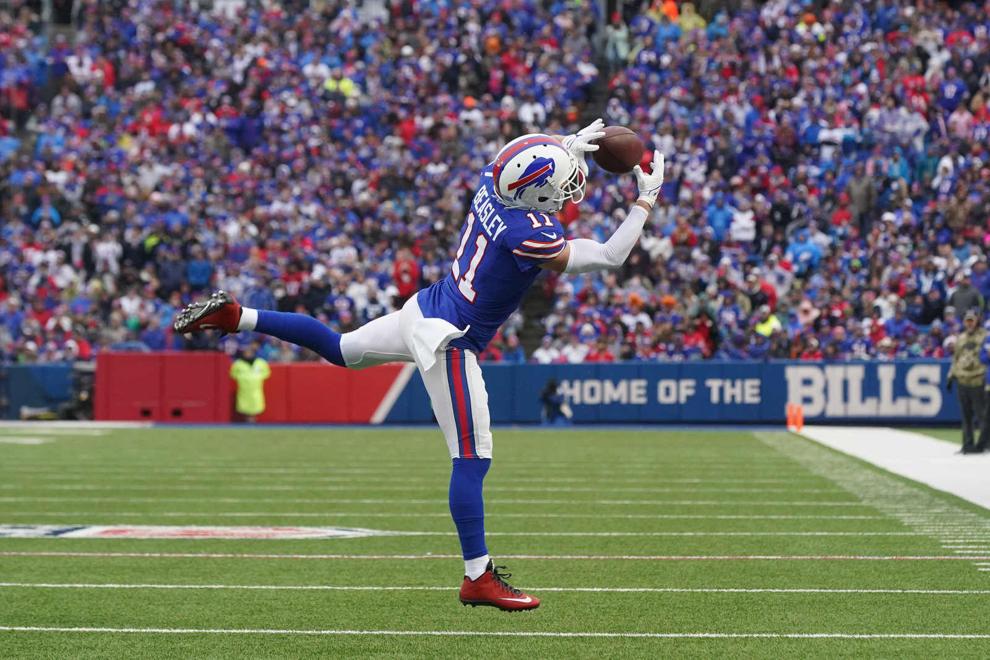 Davis makes a catch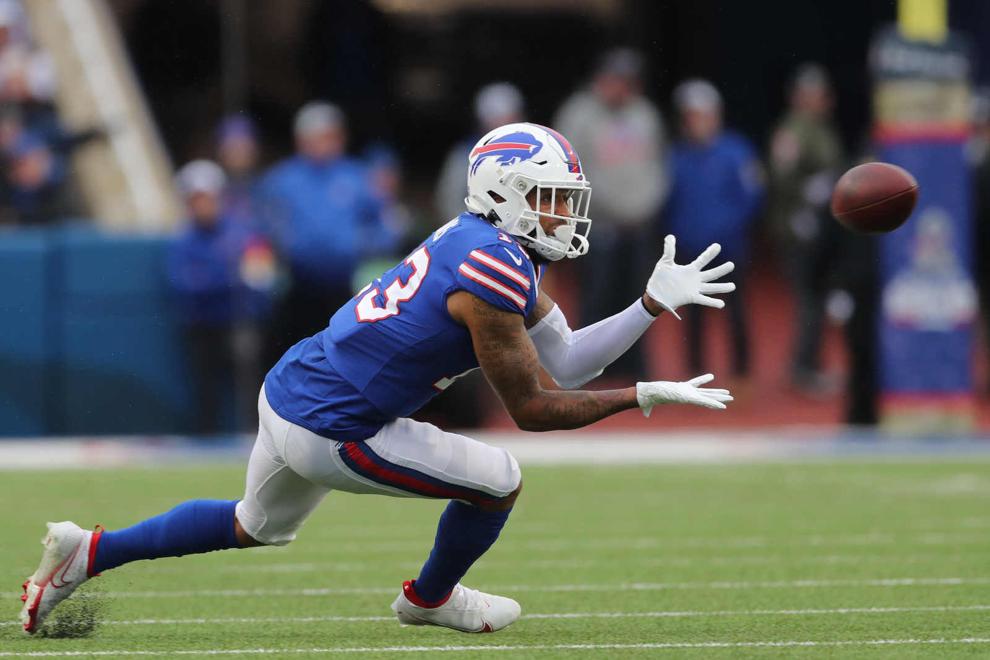 Breida slips away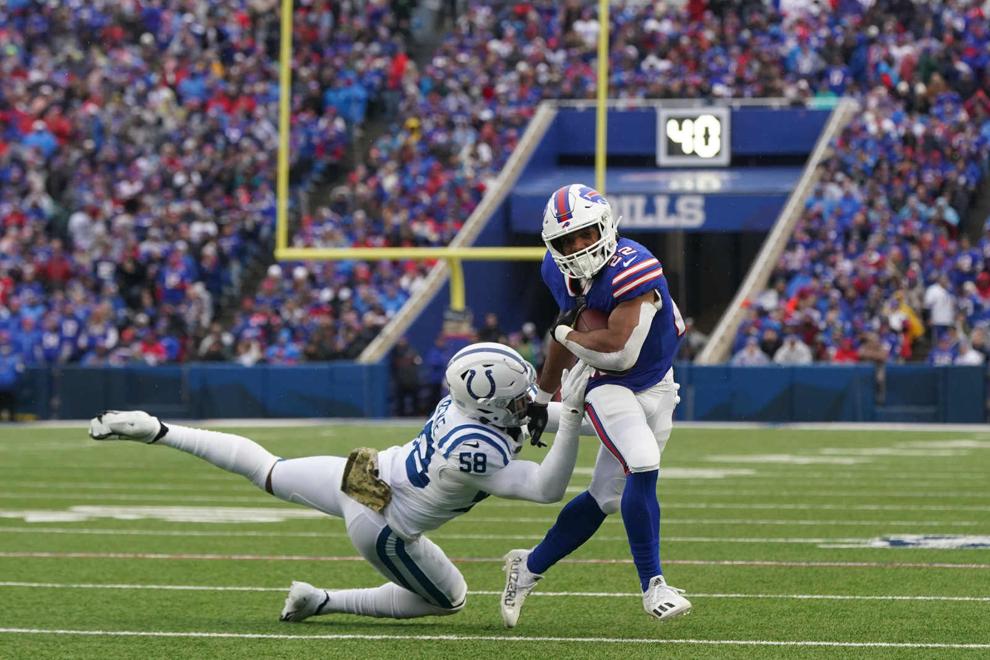 Odum intercepts again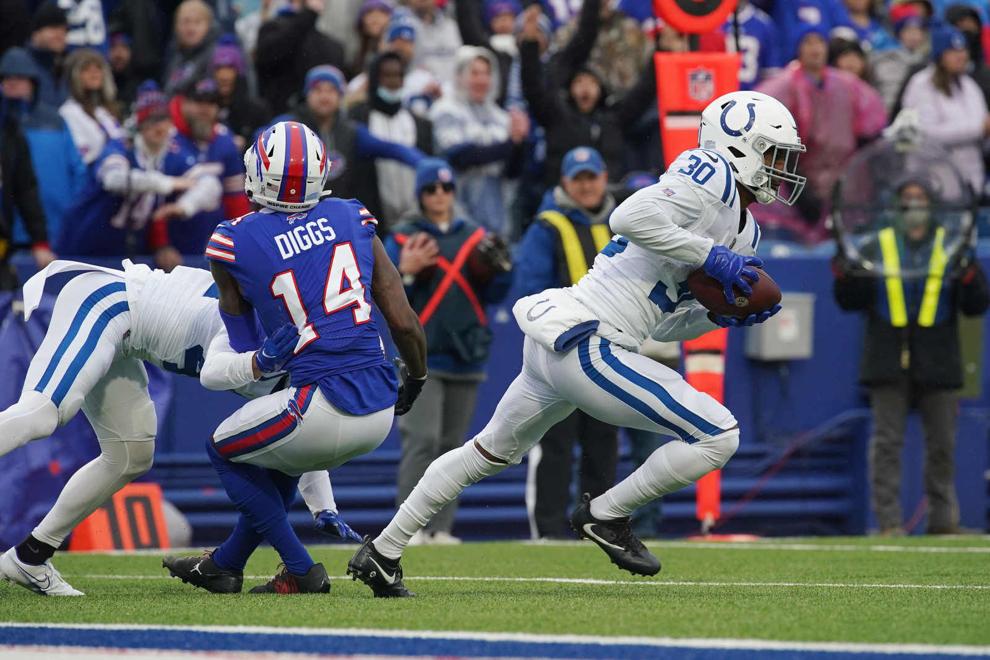 Allen scrambles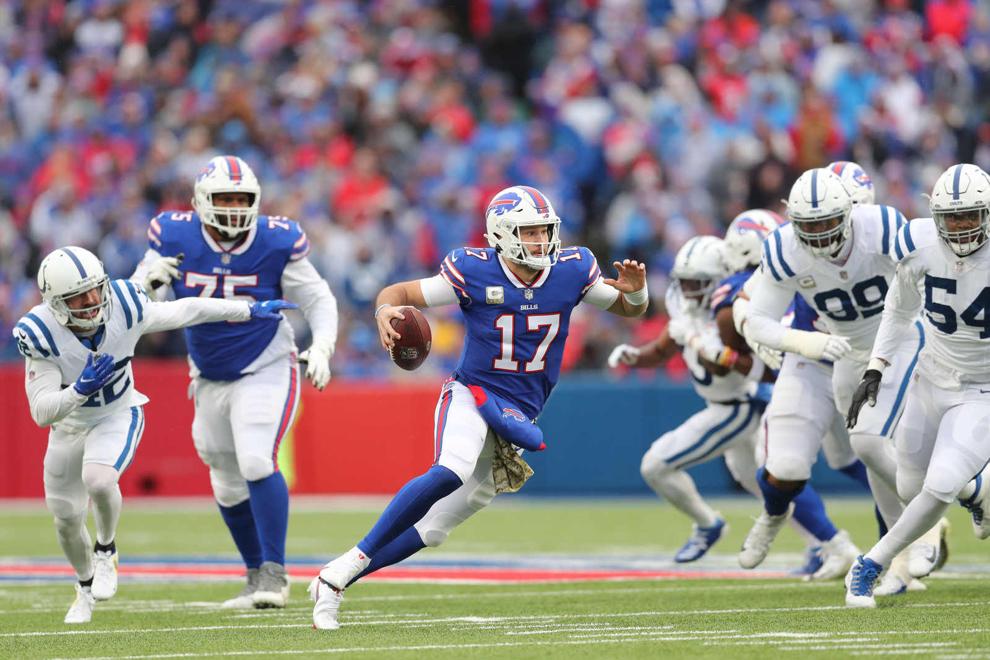 Motor up the middle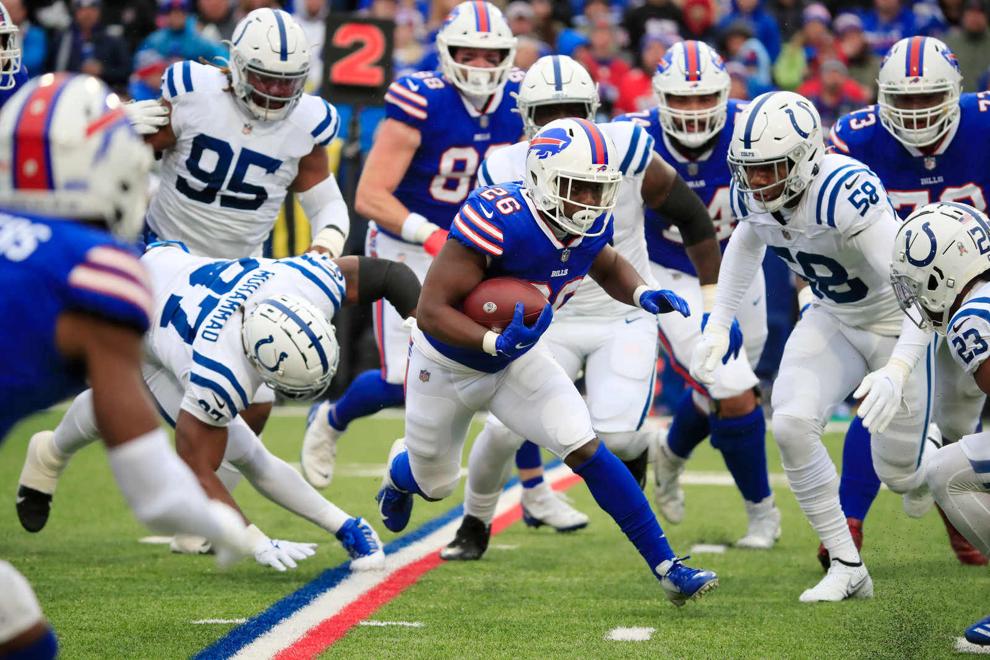 Coach calls it
First down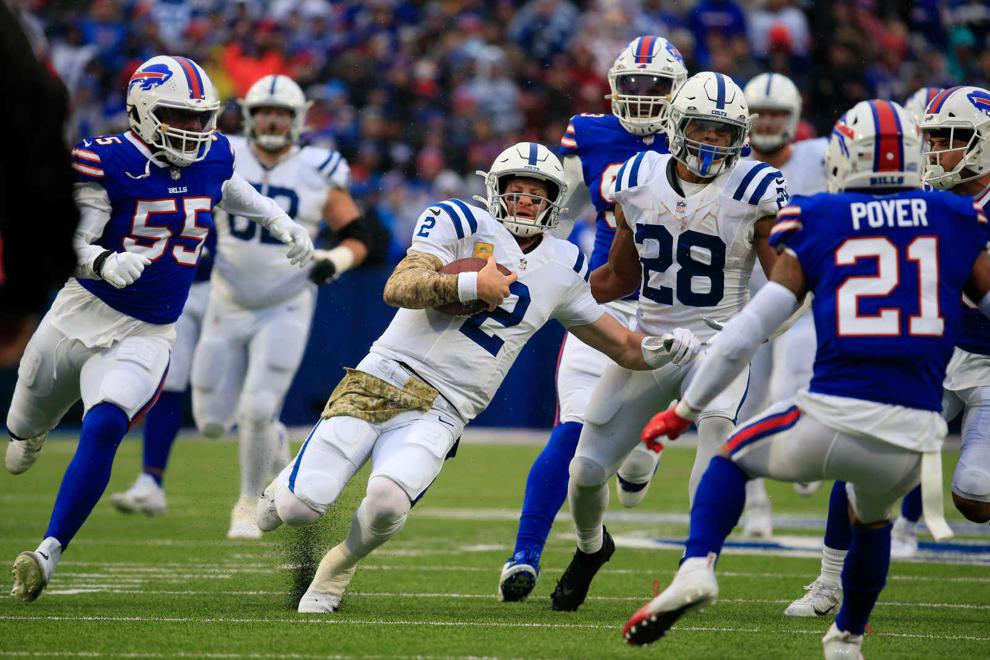 Taylor sees a hole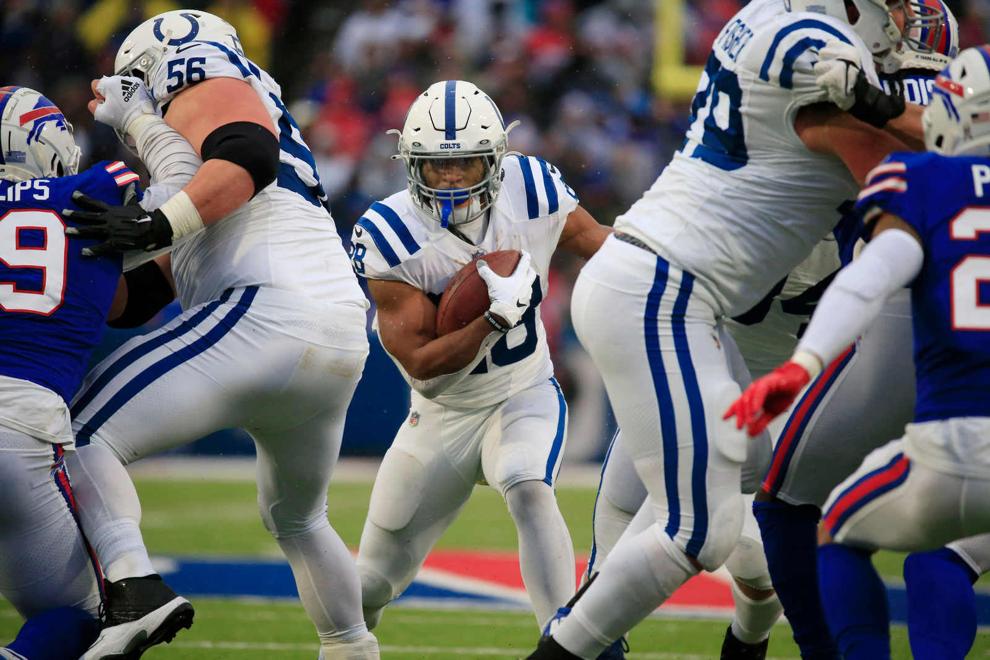 Milano defends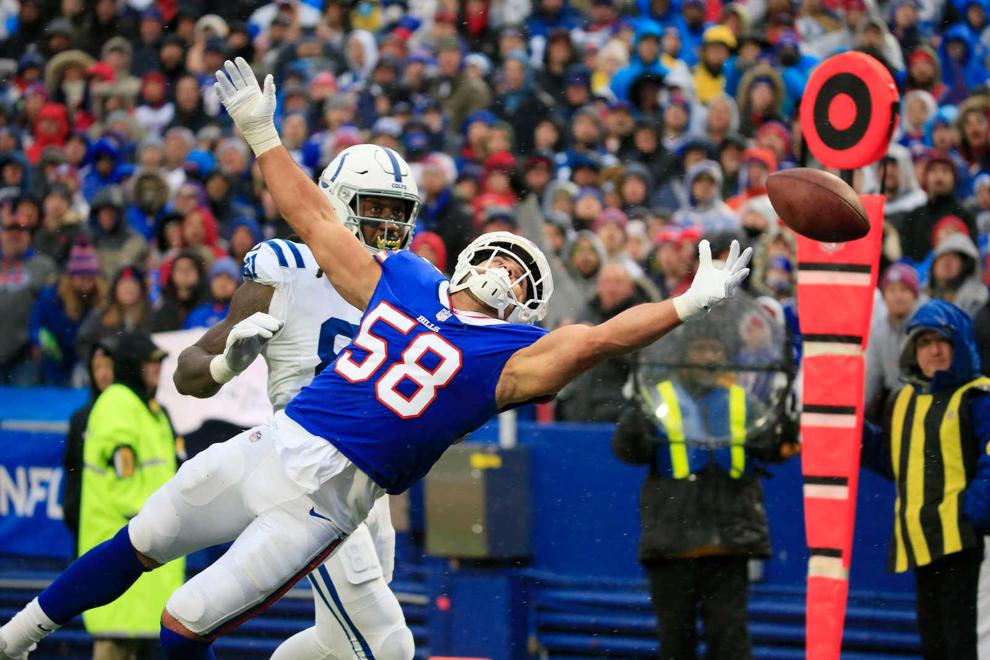 Deadly turnover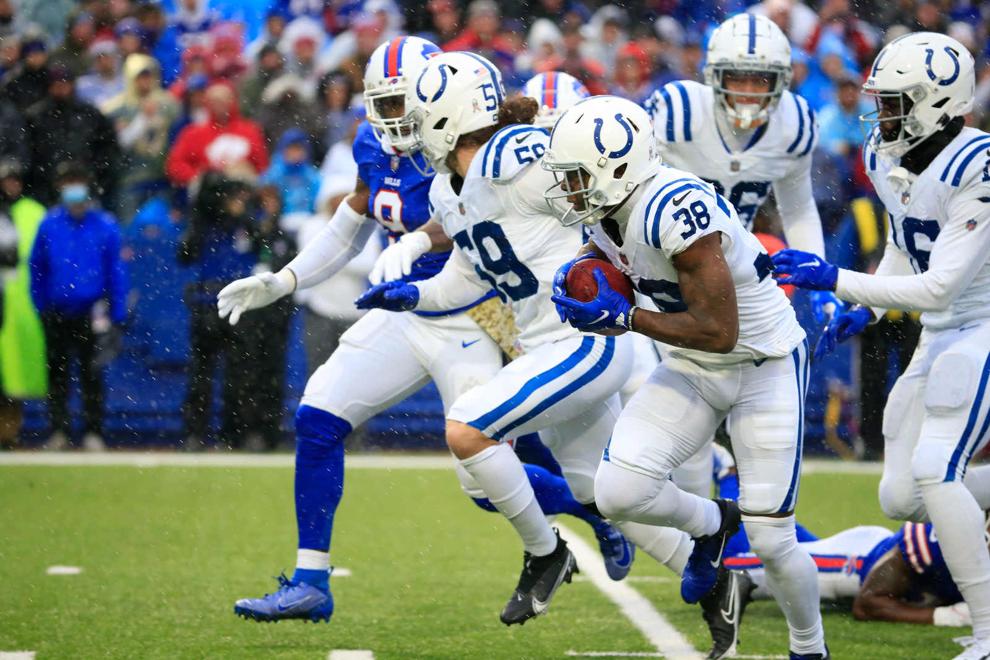 Making the Bills pay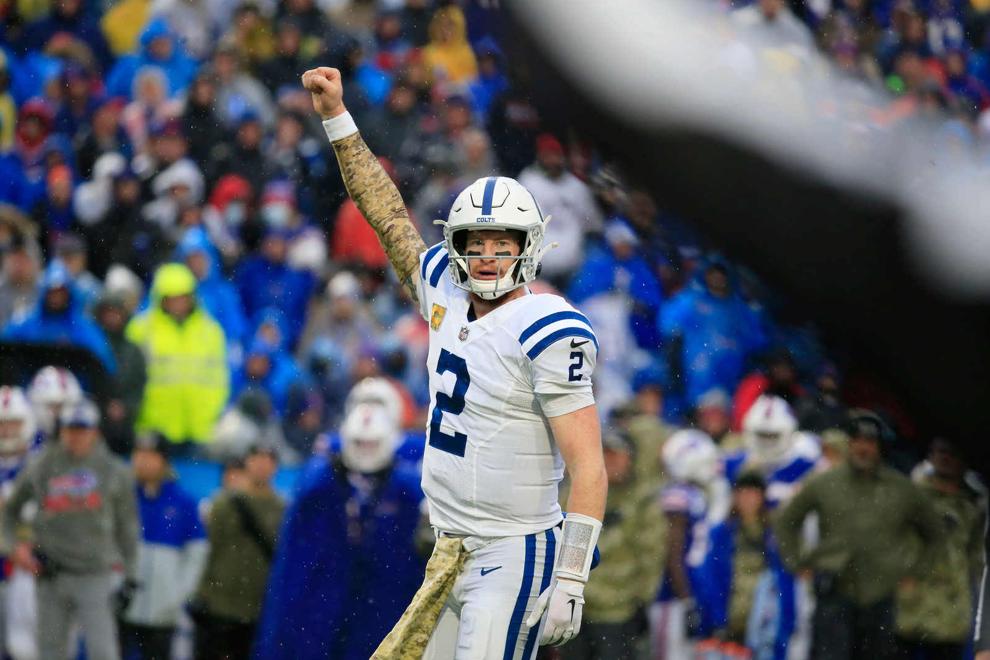 McKenzie upended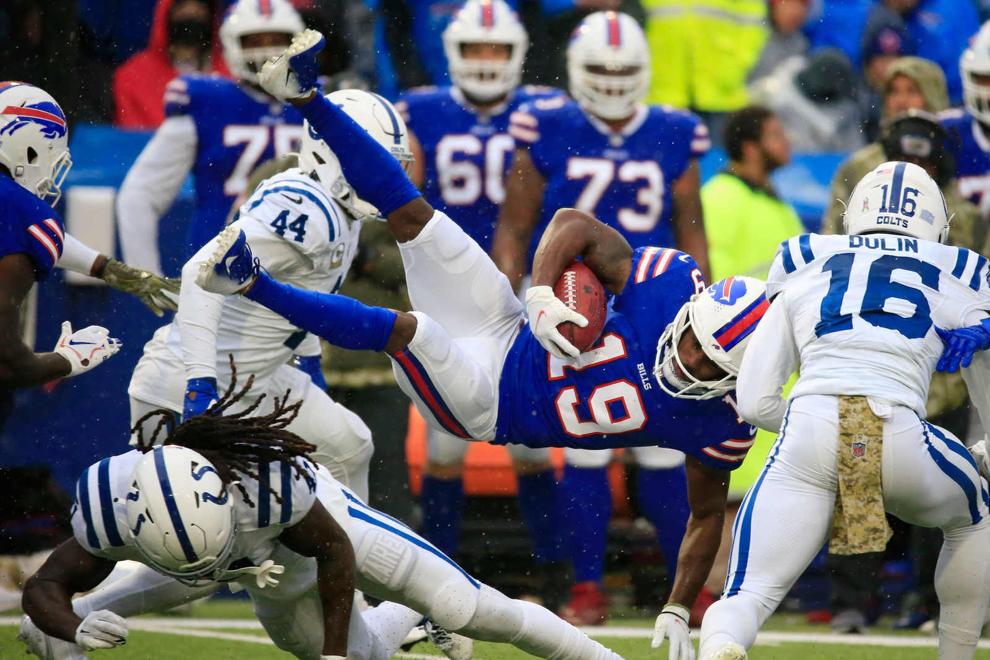 Knox protects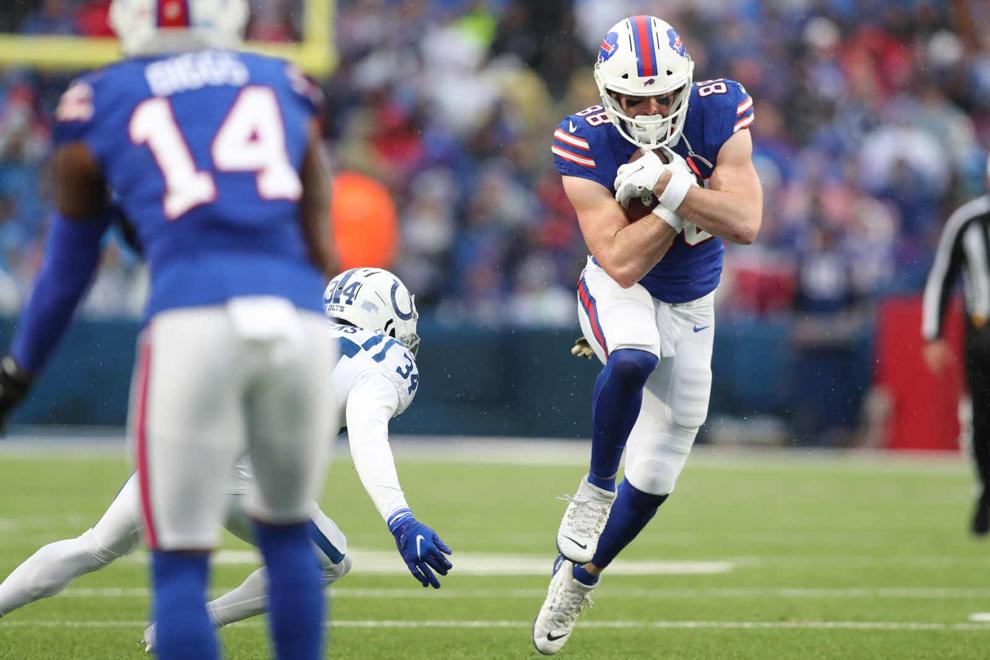 Tough day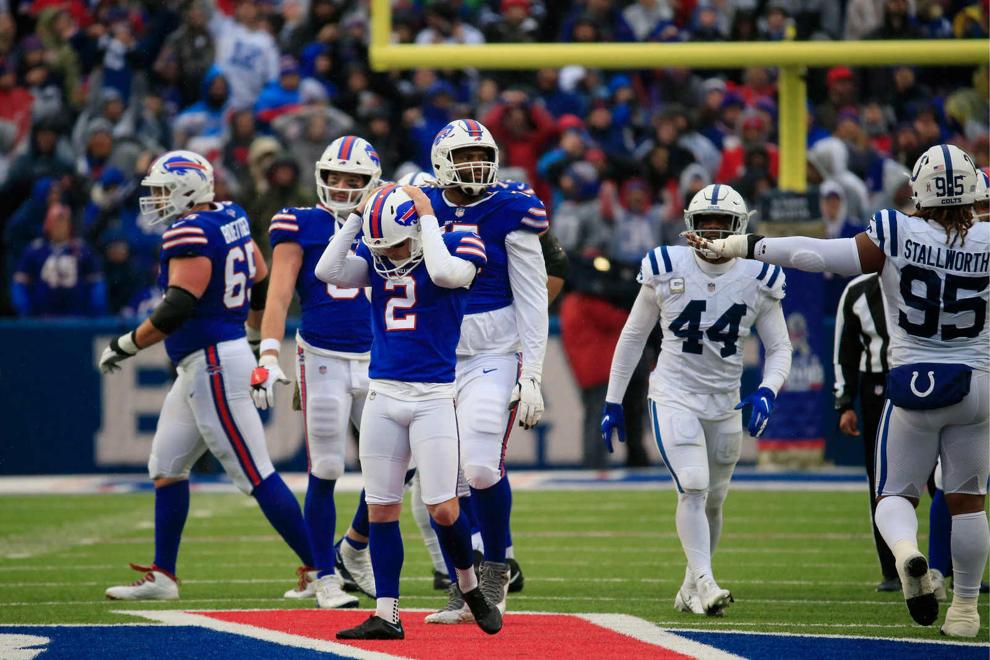 Indie protects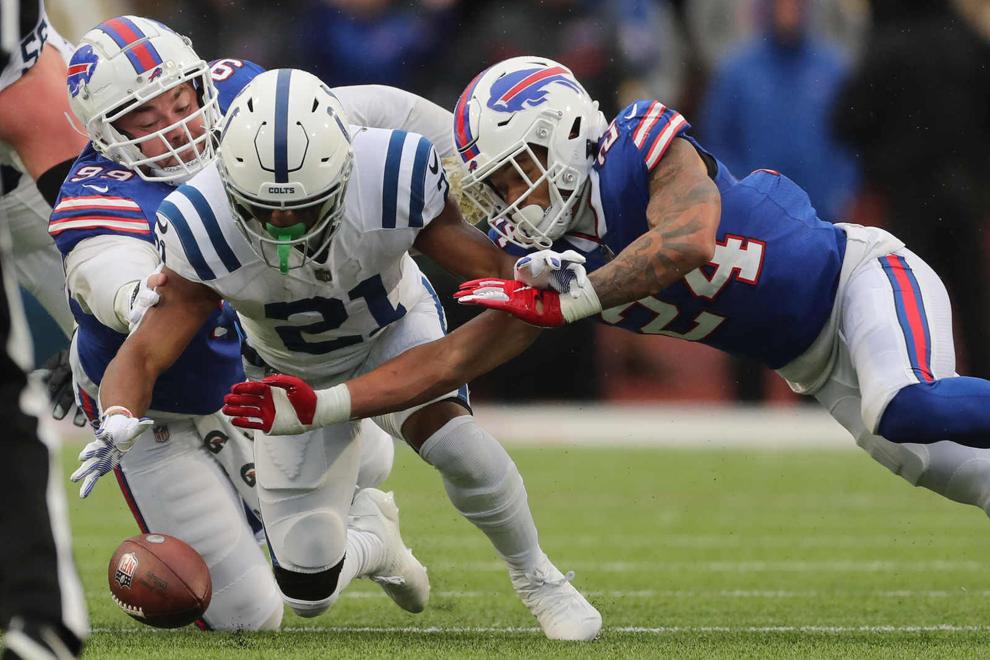 Singletary slips away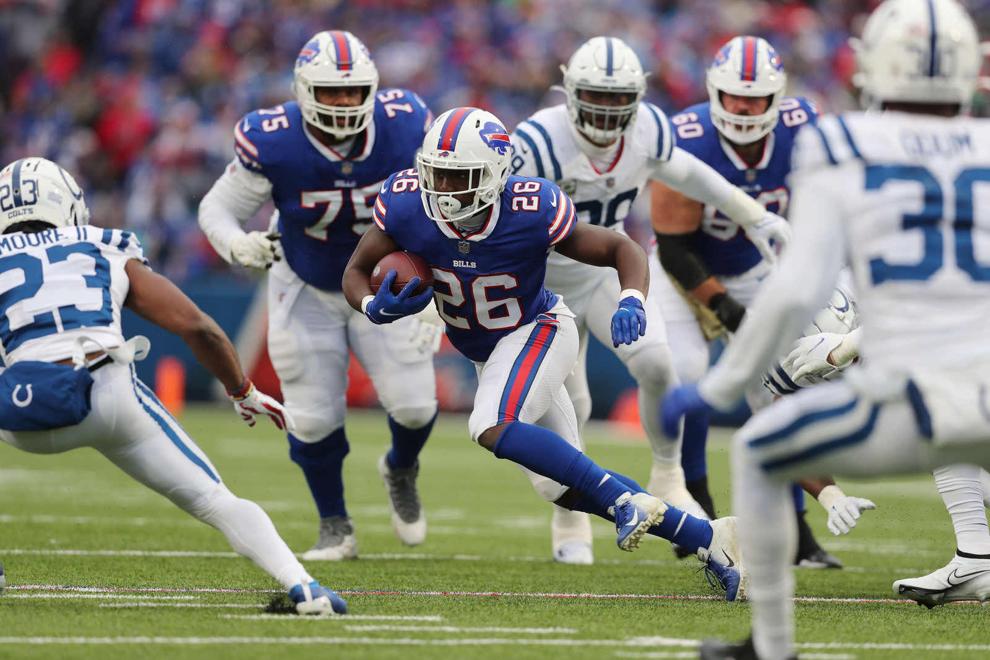 Pressure on Wentz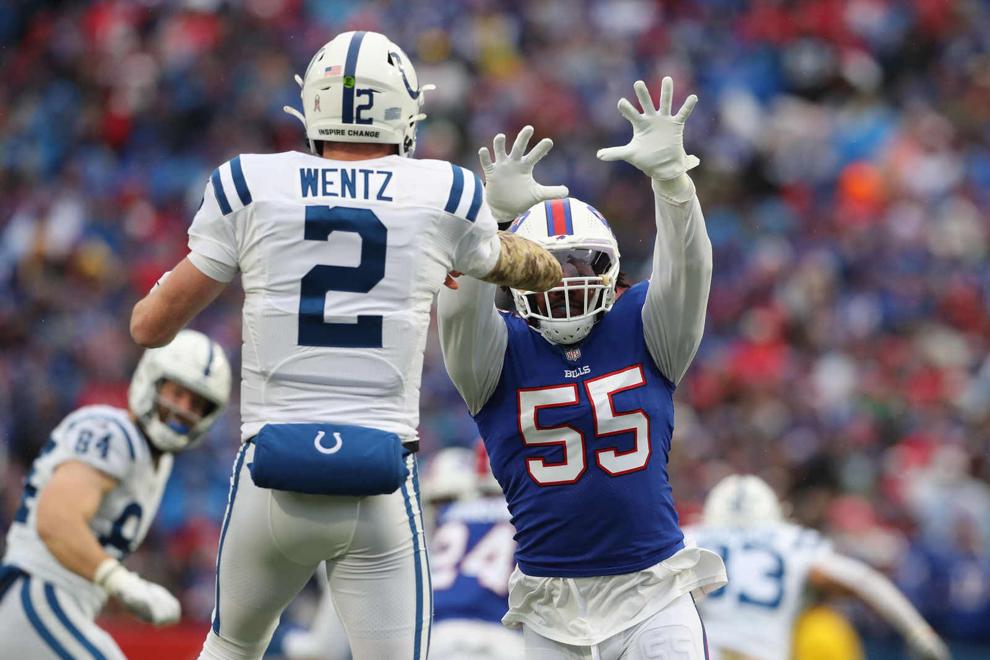 Three more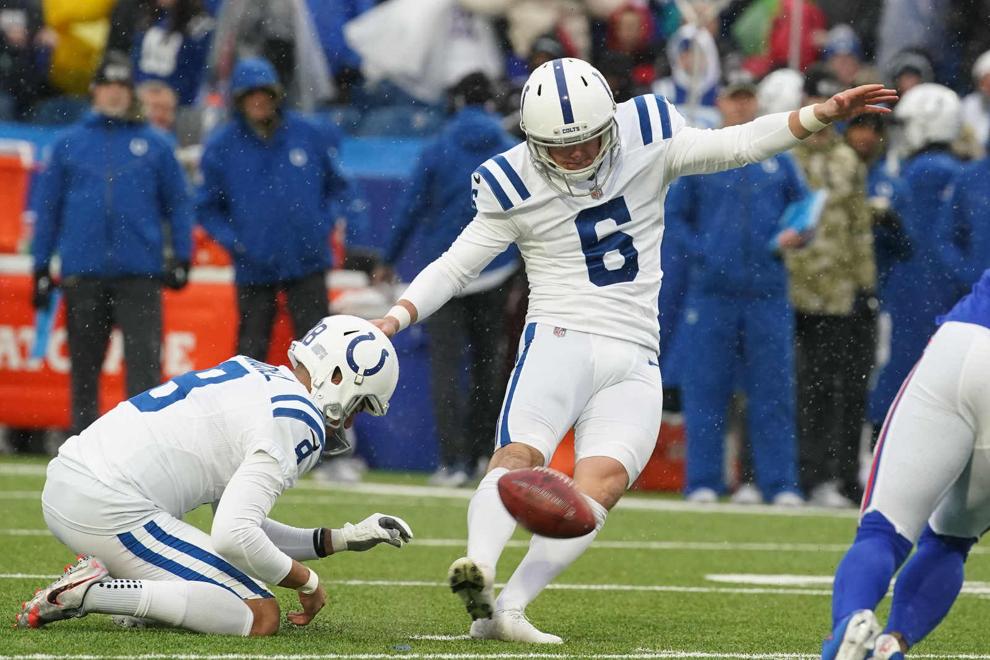 Oliver sacks Wentz
Chasing Taylor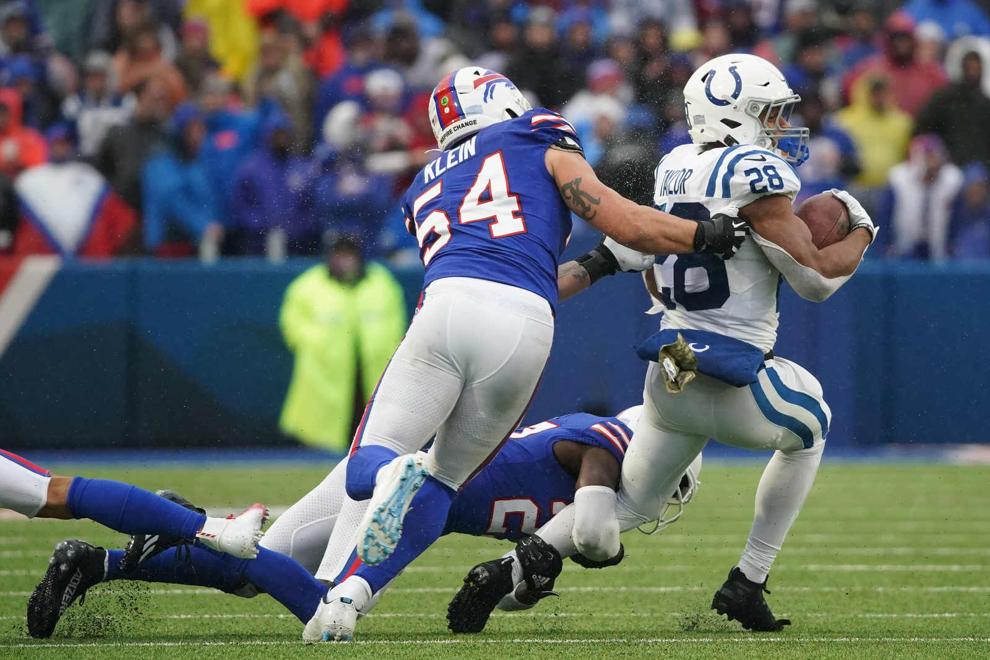 Big run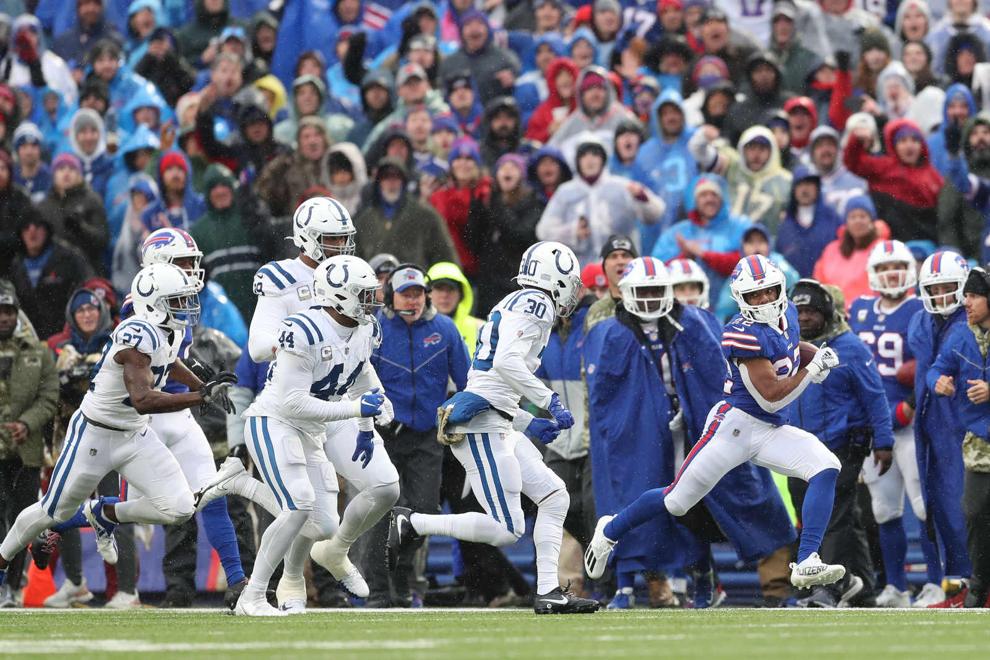 Breida streaks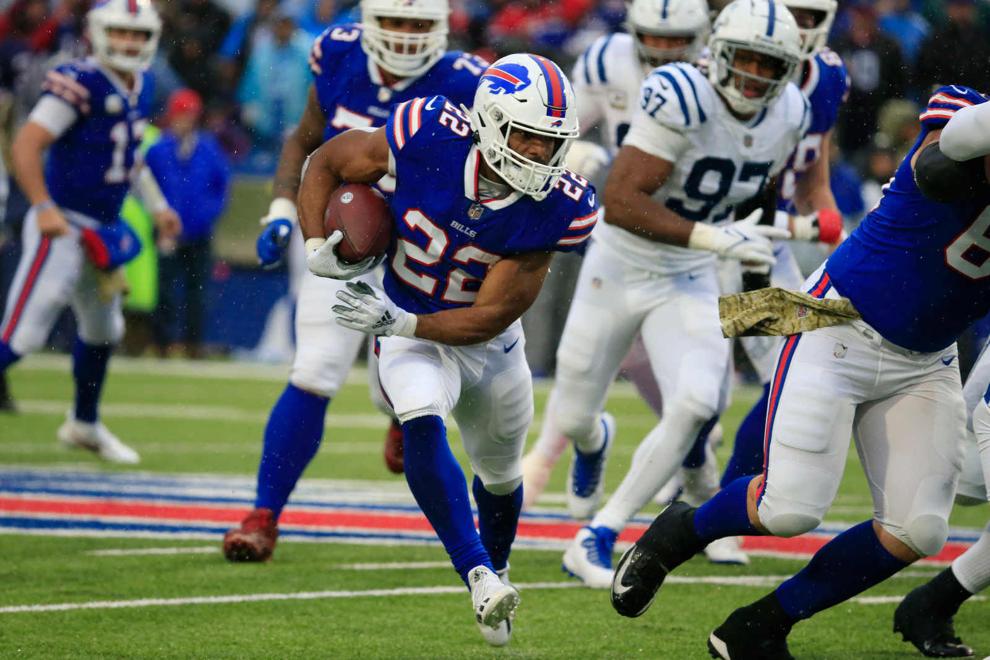 No good, again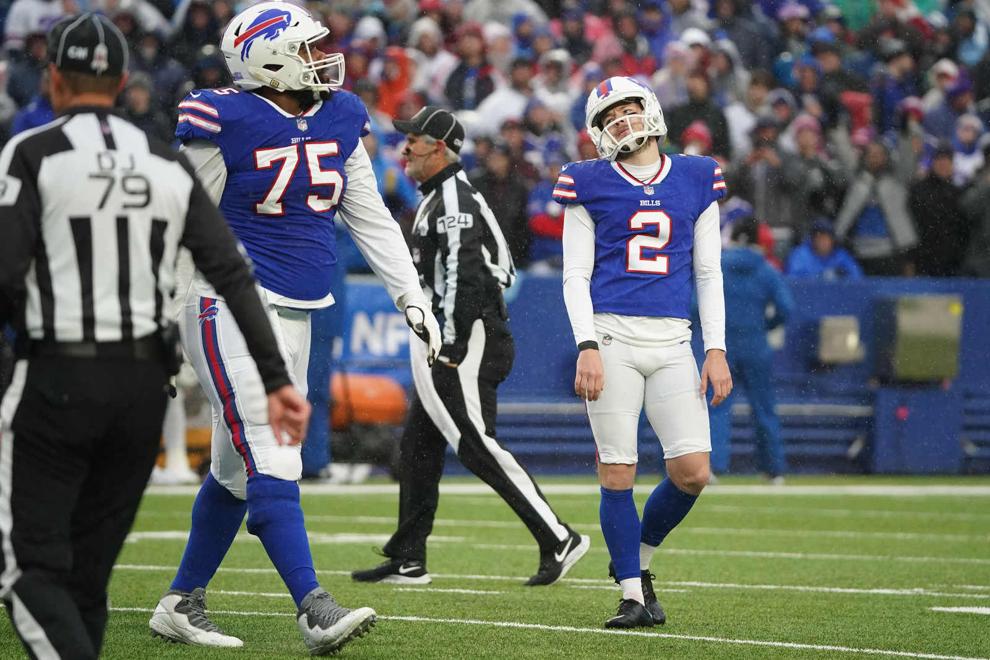 Like a rolling stone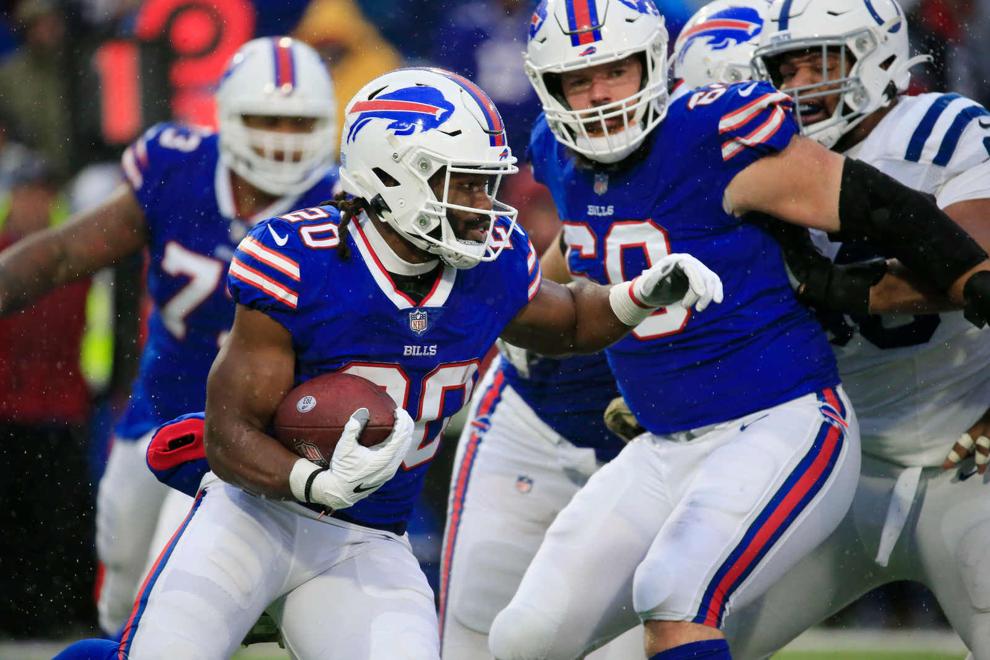 Picked off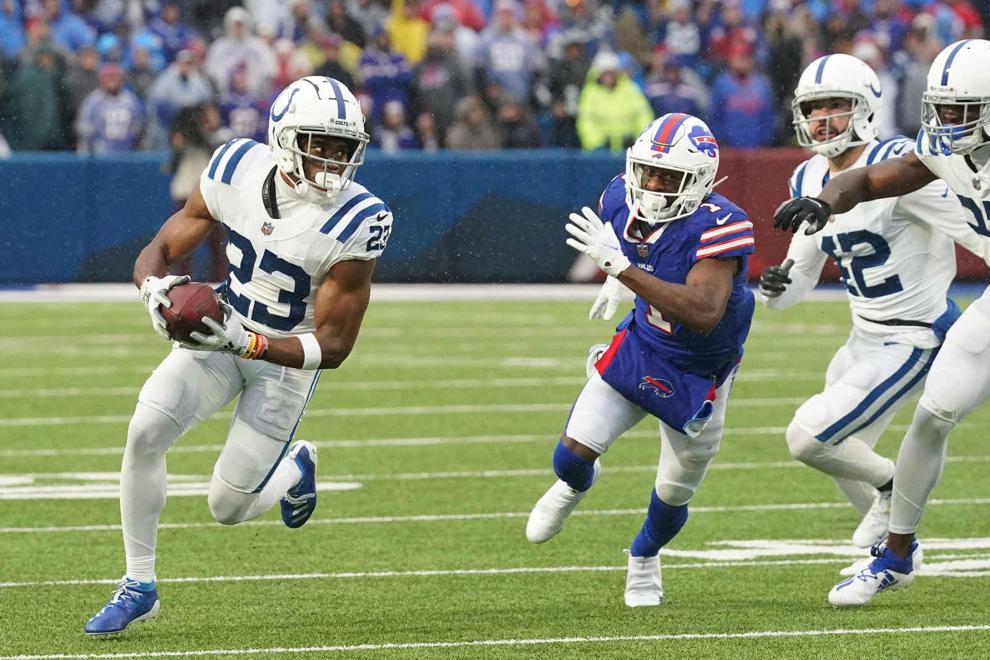 Too little, too late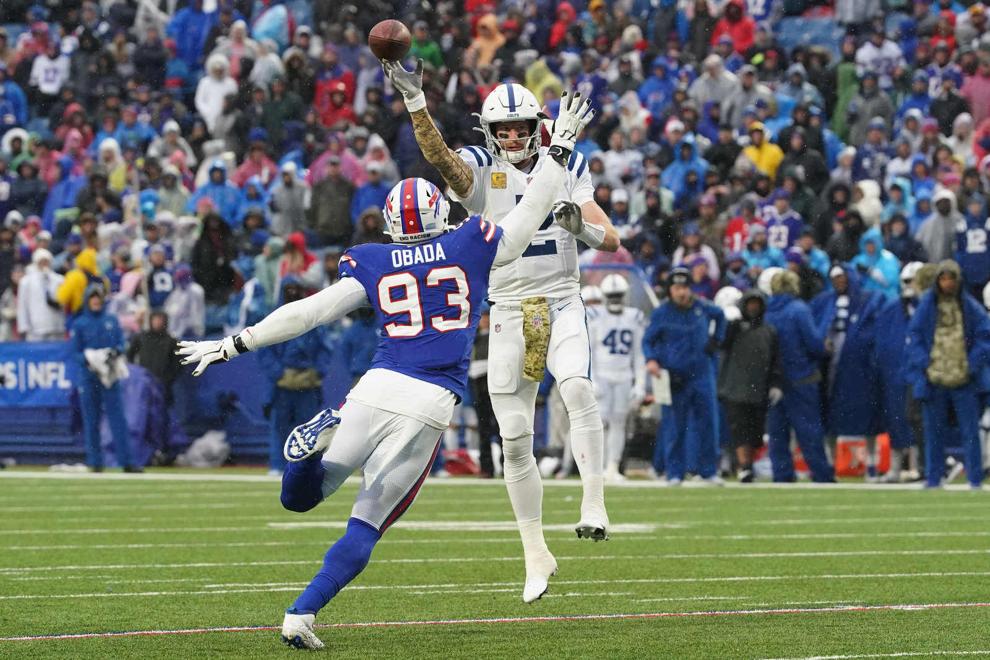 Big game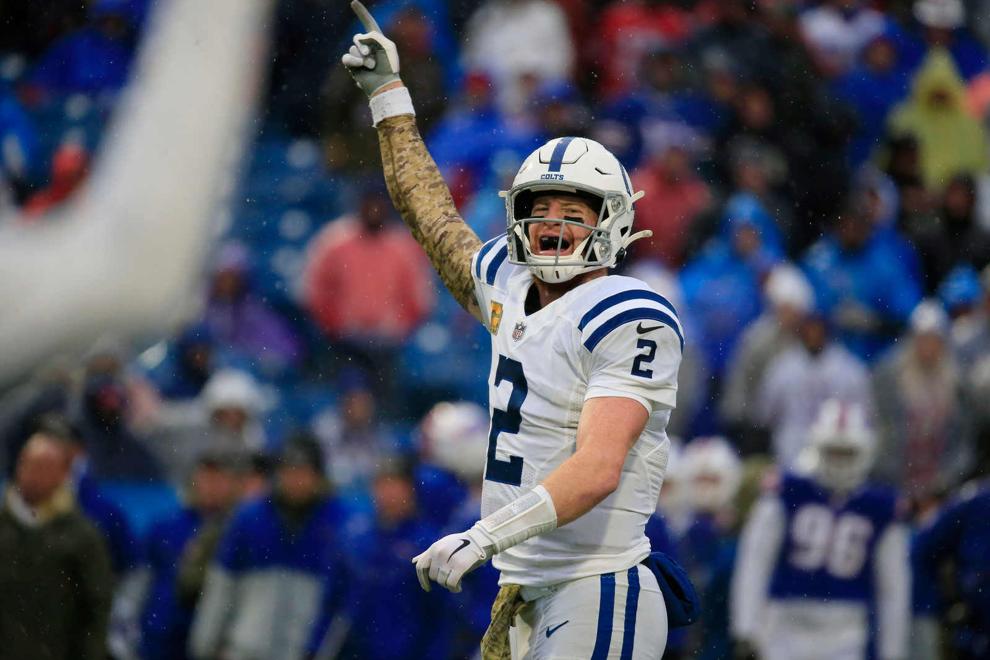 Nowhere to go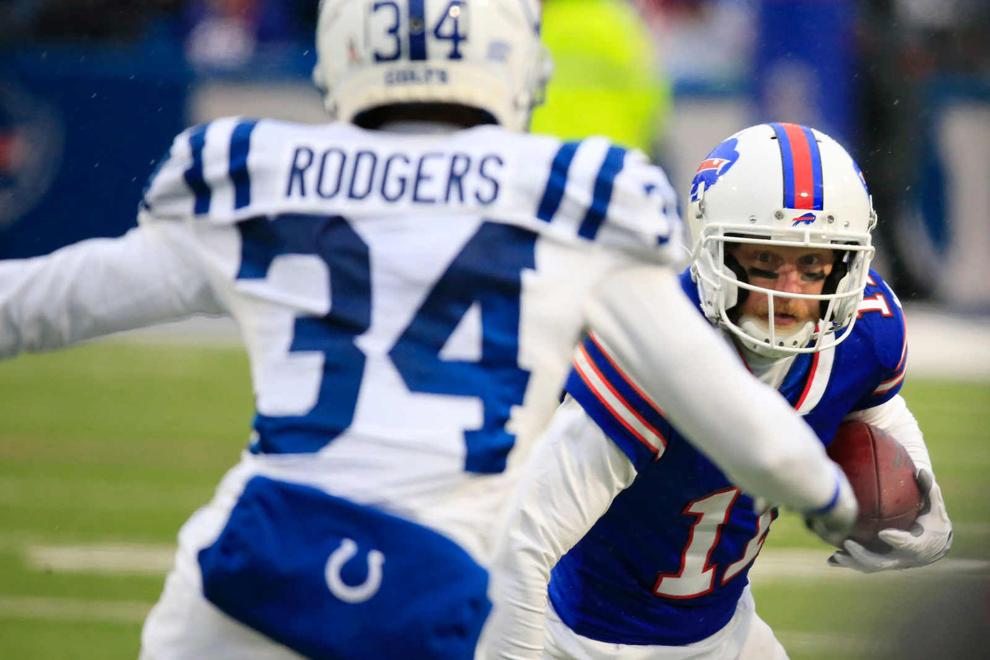 Passing the pigskin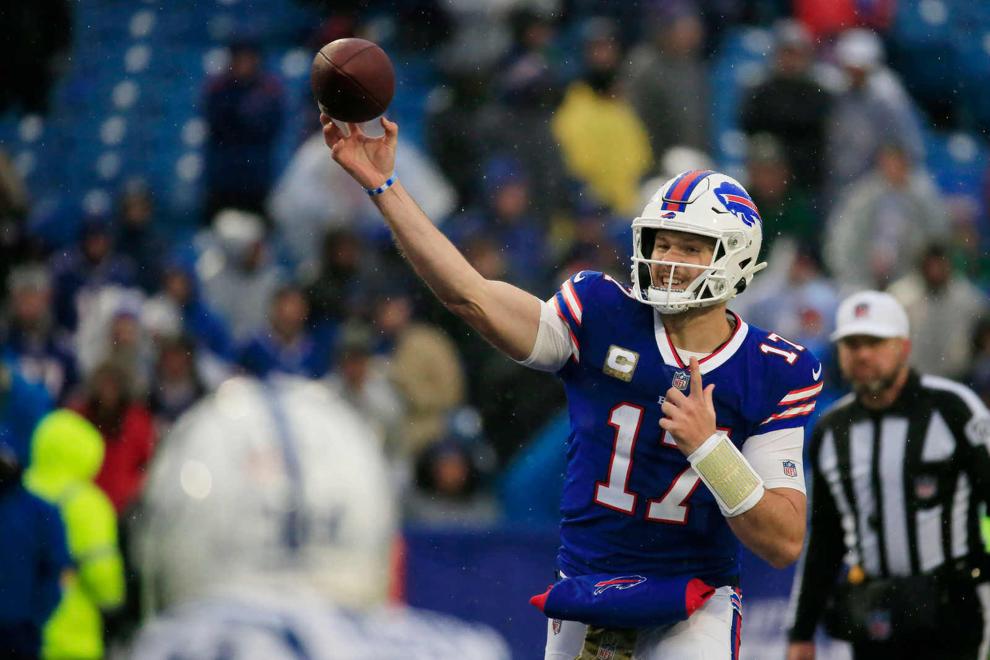 Bad day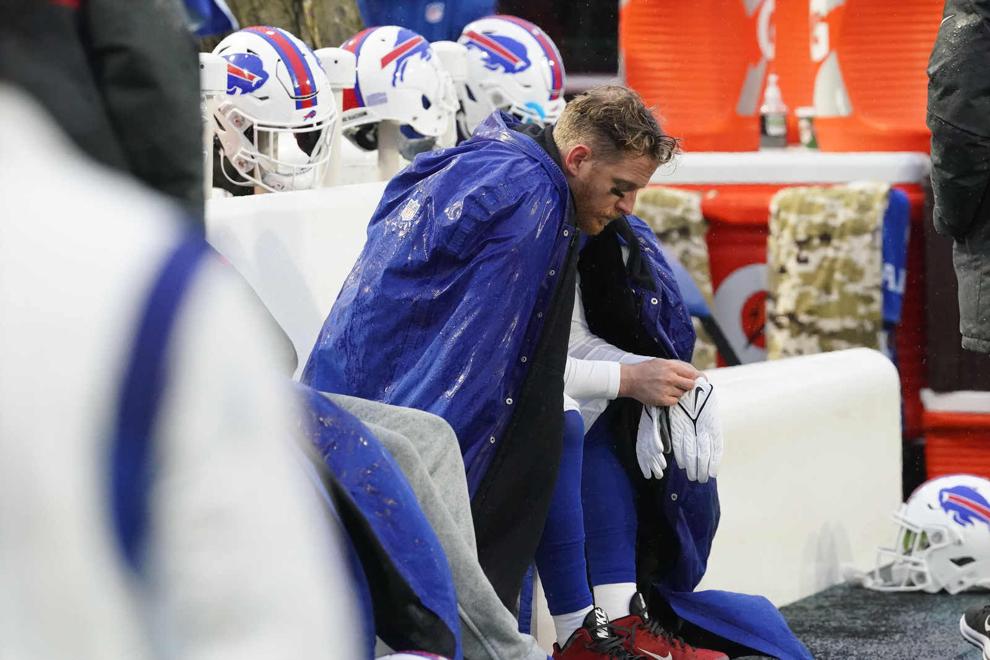 "Terrible feeling"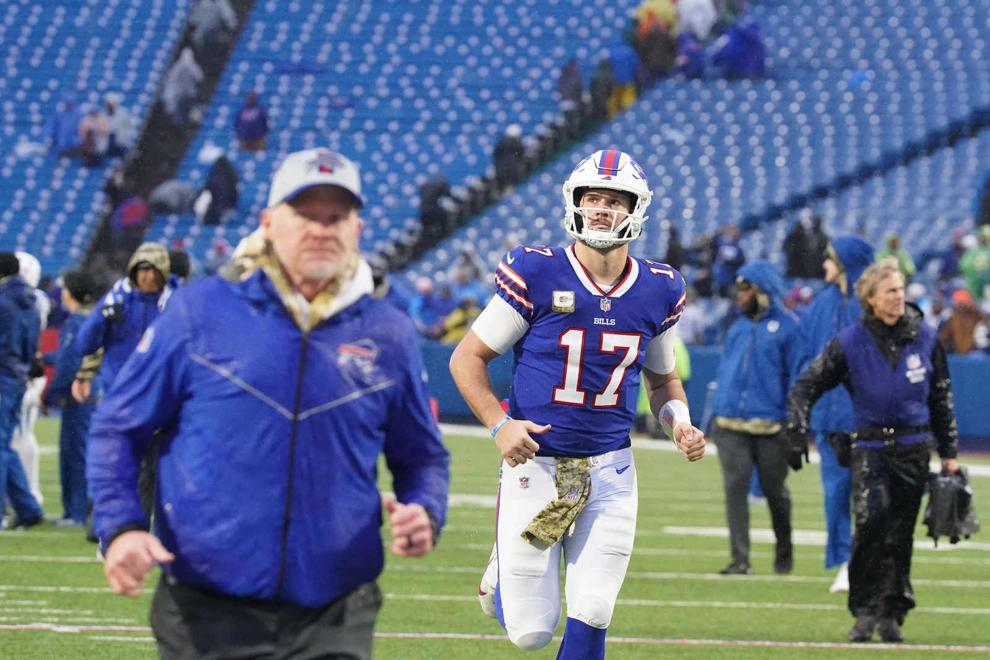 Watch now: Bills coach McDermott talks about loss to Colts