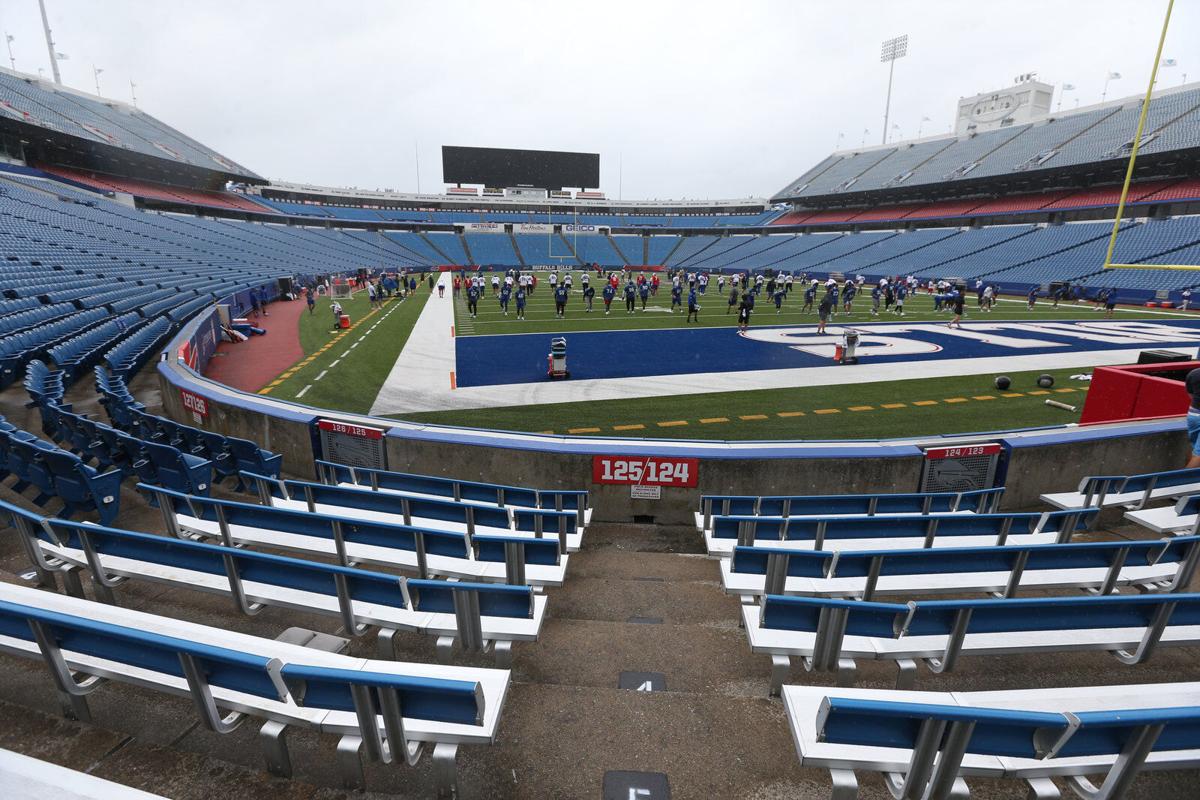 Players "not actively engaged in play" and coaches on the sideline will be required to wear masks during games at Bills Stadium, the NFL announced in a memo outlining Covid-19 protocols. 
The wearing of masks in "strongly recommended but not required in all other NFL stadiums except San Francisco, based on state and local regulations. 
"We will continually monitor the state and local regulations and provide periodic updates but for now, all players on the sidelines for games in San Francisco and Buffalo must wear face coverings," the league's memo says.
Each team can be represented by only one person, wearing a mask, at the pregame coin toss at all stadiums. 
Access to a team's locker room on game day is limited to the 53 players with bench access and 40 others, including coaches, athletic trainers, equipment staffers, general managers, one member of the team security staff and one member of the public relations staff.
The NFL and NFLPA agreed to extend daily testing of all personnel classified as Tier 1 and Tier 2, including players and coaches, "until we advise otherwise," teams were told in a memo from the league. The previous agreement between the league and the players' union for daily testing expired Saturday.
The Washington Post contributed to this report.
[BN] Blitz Daily Updates
Feed your obsession. Start every morning with a guide to the latest news from One Bills Drive and stay informed about what is going on elsewhere in the NFL.