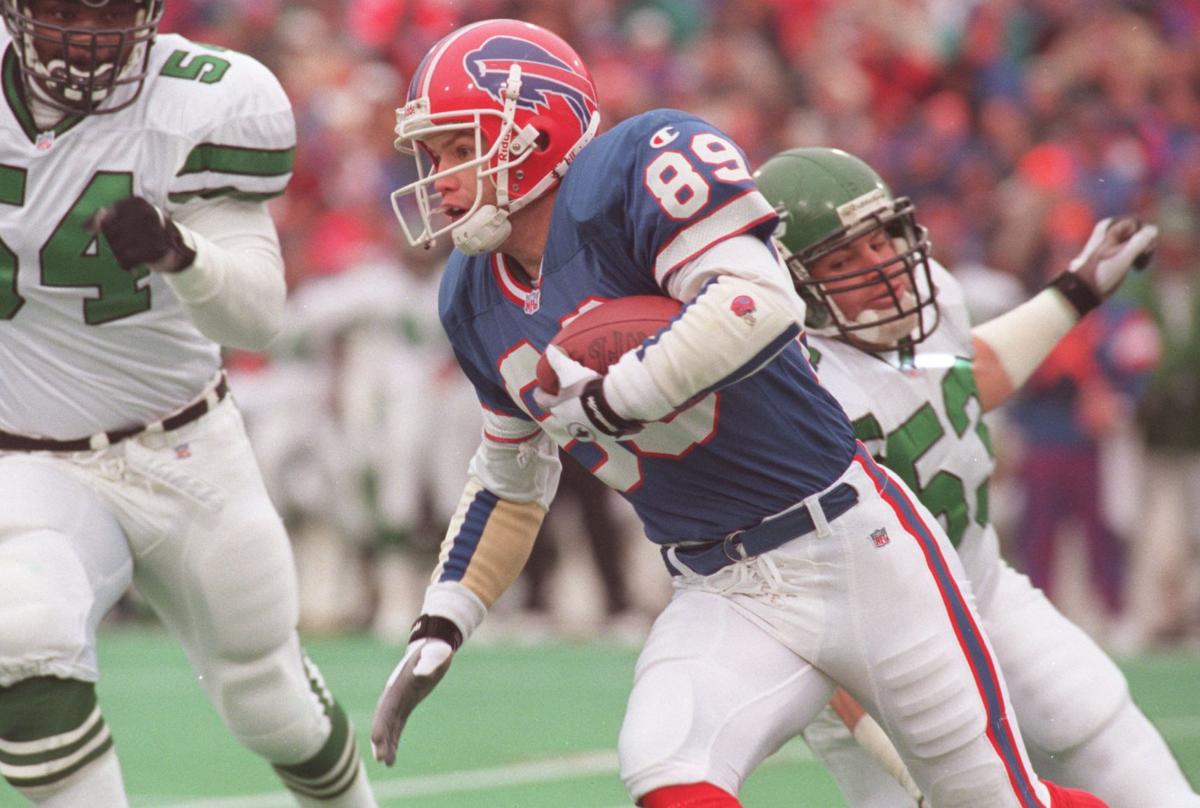 Legendary pro football writer Peter King wrote his final Monday Morning Quarterback for Sports Illustrated after 29 years with the magazine and 21 years of MMQB. King is heading to a new role at NBC Sports.
In it, he thanks those who have helped him along the way and shares many memories.
Two Bills, including a legendary moment in franchise history, were cited.
• Thank you, Steve Tasker, the most decent great player I have covered.
• Thank you, Frank Reich, for the 41-38 comeback to beat Houston in the wild-card playoff game in 1992. Talk about memorable—a backup quarterback erasing a 35-3 lead and winning a playoff game. I recently told Reich the story about the Houston TV guy—when it was 28-3, Oilers, at halftime—who made the nonrefundable airplane reservation for the next week, the next game, at Pittsburgh. It got to be 35-3 on a bad Reich pick-six in the third quarter, but all he kept thinking about was, "Just one play." The Bills won in overtime. I waited for everyone to leave the locker room until it was just me and Reich left, talking about the greatest game of a backup quarterback's life. He called over an equipment man, wanting to see his wife, and said, "Could you bring Linda in?" And when the door to the locker room opened, they hustled to embrace like they hadn't seen each other in five years. "I love you," Linda said, and I bet 15 seconds passed before he said anything. "Praise the Lord," were Frank Reich's words. That was a moment.
Be the first to know
Get local news delivered to your inbox!