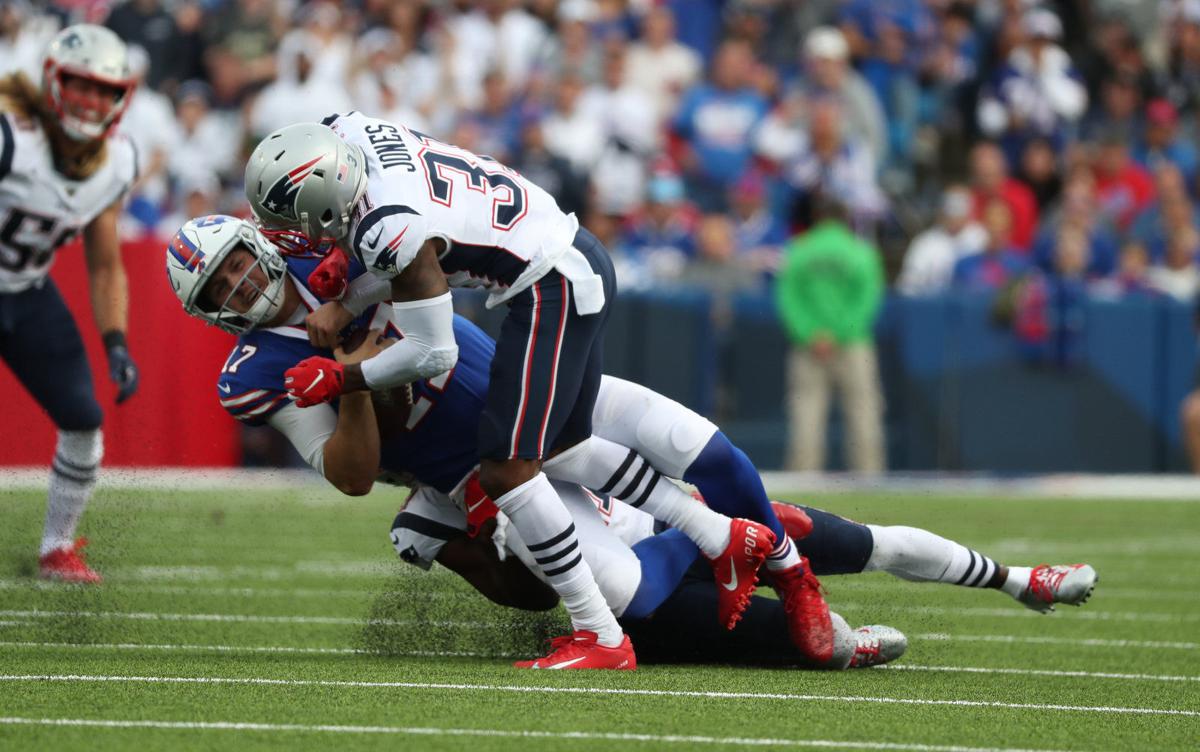 Coach Sean McDermott declined to say whether the Bills intend to file a grievance with the NFL regarding the hit by the Patriots' Jonathan Jones on Bills quarterback Josh Allen.
The NFL Network reported Monday that Jones will not be suspended but could be the subject of a potential fine for the unnecessary roughness penalty that was called.
Asked about the hit Monday, Patriots coach Bill Belichick said, "Allen's a big runner. He's a strong guy. He's hard to tackle. He certainly broke several tackles against us. Jon turned when he hit [Allen]; he didn't lead with his head. He didn't have that posture."
McDermott said Allen remains in the concussion protocol and said that the team will prepare Matt Barkley as if he will be the starter Sunday against the Tennessee Titans.
"There's a lot of internal belief in Matt Barkley in our locker room," McDermott said. "We know he'll be ready if we need him.
McDermott refused to answer a question about a

brief spirited discussion with two members of the Patriots staff during warmups. McDermott can be seen urging the two men to get off the sideline. McDermott then heads to the locker room. 

Safety Dean Marlowe also remains in the concussion protocol.
McDermott said running back Devin Singletary was "close" to playing Sunday, but the Bills opted to give him additional rest as he returns from a hamstring injury suffered in Week 2 against the New York Giants.
McDermott was asked about Zay Jones. "There are some things he can do better. There are some plays where our offense has to become our defense to make sure the defender doesn't come down with the ball."