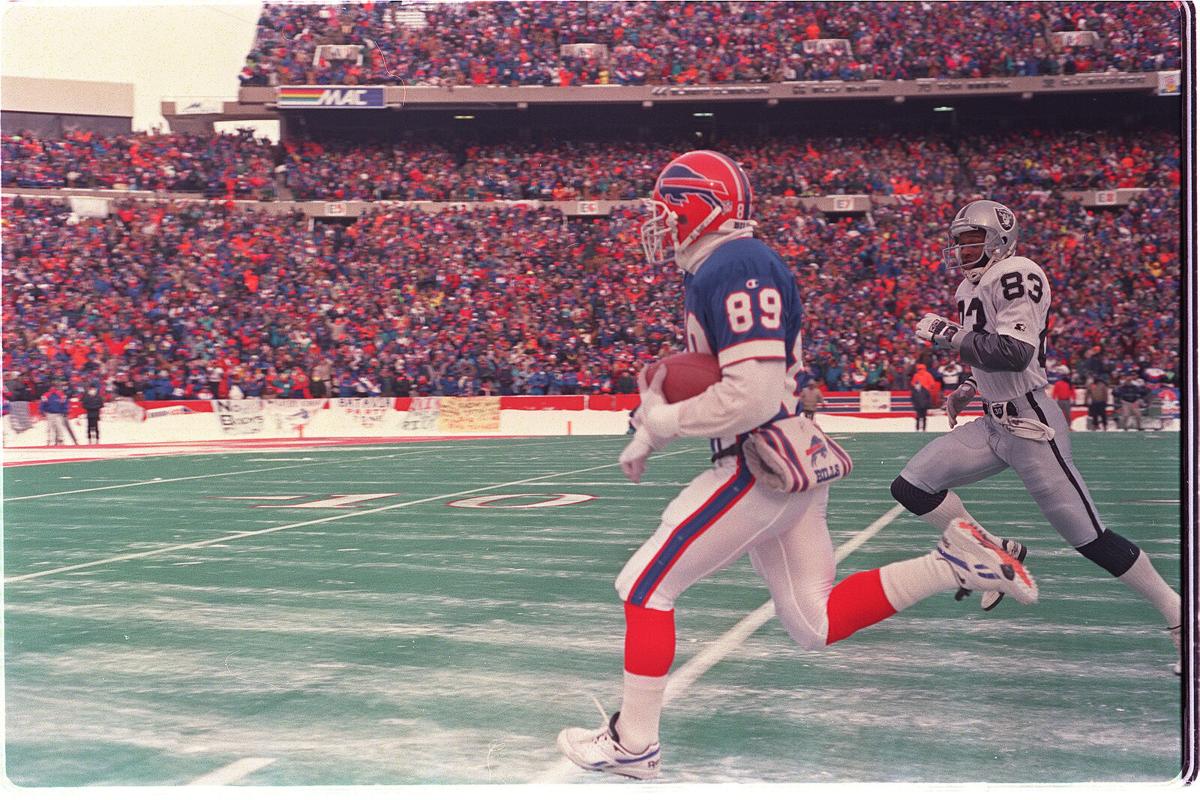 Legendary Buffalo Bills special teamer Steve Tasker is among the 26 modern era semifinalists for the Pro Football Hall of Fame's Class of 2022.
Tasker has reached this stage in the process for the ninth time and is in his final year of eligibility in the modern era category.
He was the lone player with ties to the Bills to reach the semifinals. Linebackers Cornelius Bennett, London Fletcher and Takeo Spikes, offensive lineman Ruben Brown, fullback Larry Centers and defensive back Troy Vincent had been on the original list of 123 nominees. Bennett was a semifinalist last year.
Tasker, 59, starred for the Bills from 1986 to 1997 and widely is viewed as the greatest special teams coverage player of all time. He also was a semifinalist for the classes of 2004, 2008, 2009, 2010, 2012, 2013, 2020 and 2021.
The list will be trimmed to 15 finalists in January before the selection committee meets at the Super Bowl. Tasker never has made the final 15.
After this year, he will go into the seniors category, for players who have been retired for more than 25 years. Two seniors nominees are presented for induction each year.
Wide receiver Torry Holt, an eight-time semifinalist, and tackle Tony Boselli, a seven-time semifinalist, have reached this stage again.