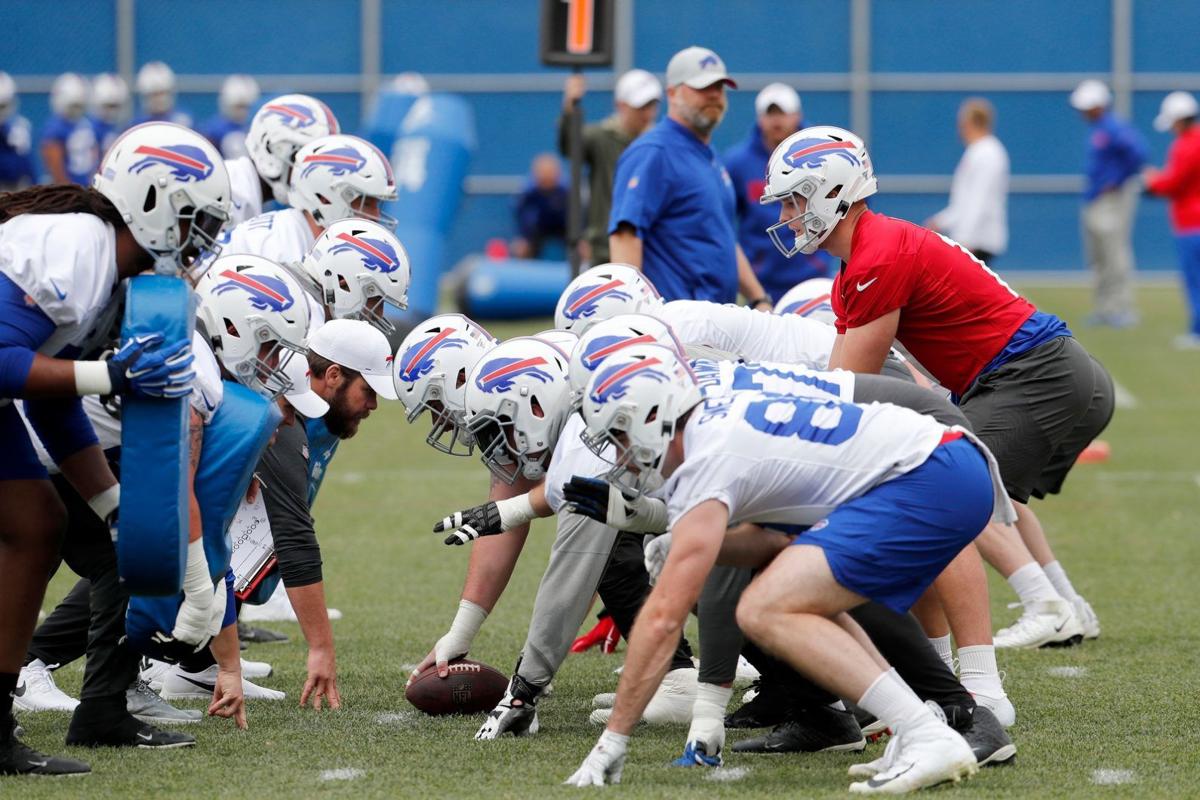 Following a weekend of positive tests and the NFL encouraging players not to get together for workouts, the league has mandated that all teams develop an Infectious Disease Emergency Response (IDER) plan that provides the team's plan for containing the coronavirus, ESPN's Adam Schefter reports.
Schefter cited a league memo sent to all 32 teams.
At the heart of the plan is the creation of three tiers that assign what each person can do and what portions of the facility they have access to enter. The practice field, the stadium field, locker room and training rooms will be limited to essential personnel only.
The lists have to be approved by the league, the players union and the Infection Control for Sports. The league could send back the list for revisions. There will be limits on how many people can be in Tier 1 and 2, with direct access to players.
Training camps for 26 teams, including the Bills, are scheduled to begin July 28, though there is no guarantee that will happen as a number of states have seen spikes in cases.
According to Shefter, Tier 1 are players, coaches, trainers, doctors and other personnel who need direct access to players.
Tier 2 are general managers, football operations employees, video personnel, security and others who need access to restricted areas.
Tier 3, according to Shefter, will be "certain operational personnel, in-house media and broadcast personnel, field manager, transportation providers and individuals who perform essential facility, stadium or event services but do not require close contact with Tier 1 individuals."
Those with access to Tier 1 and Tier 2 personnel must undergo daily testing and there will be separate entrances or staggered arrival times for those people.
Concerned about COVID-19?
Sign up now to get the most recent coronavirus headlines and other important local and national news sent to your email inbox daily.