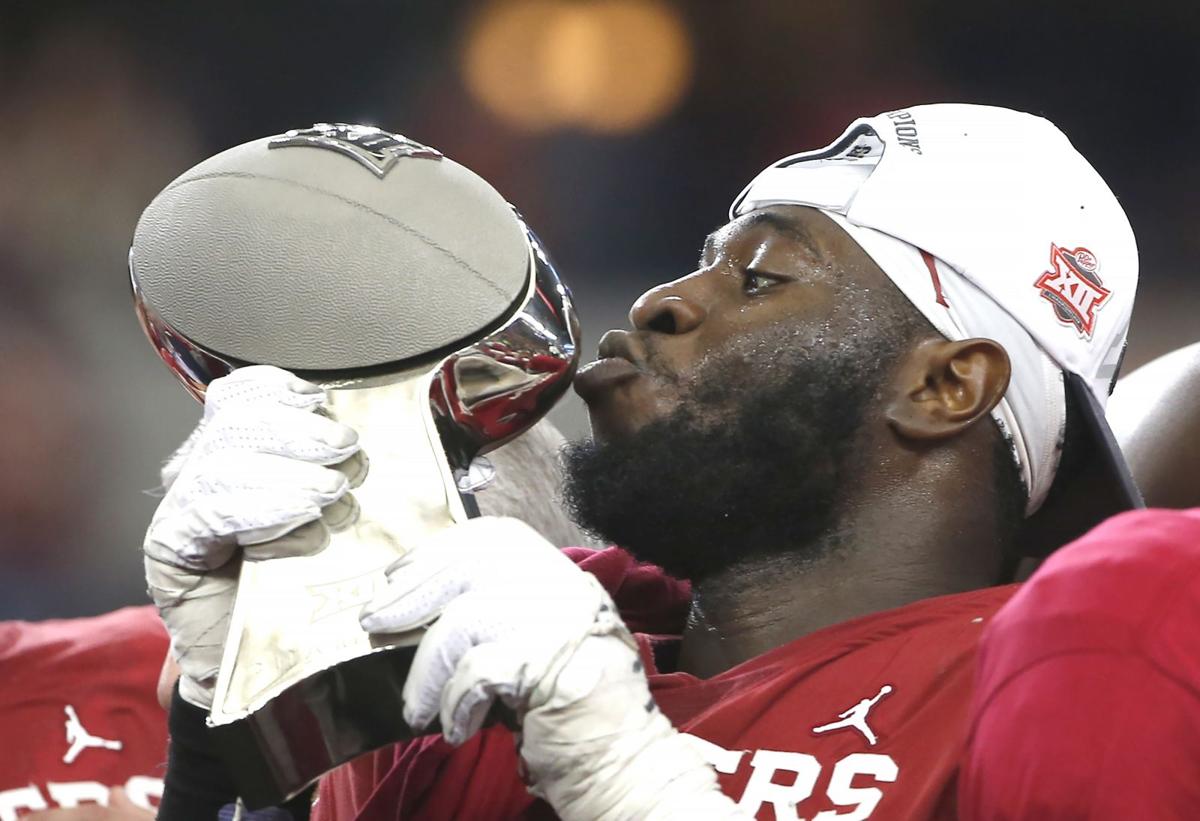 This is the seventh story in a series of stories previewing the NFL draft from the Bills' perspective. Today, we look at defensive tackles.
The 2020 draft isn't loaded at the top with defensive tackles like it was last year, but there probably will be 11 or 12 interior defensive linemen taken in the first three rounds. That's just a tick over the average of 10 over the past decade.
Last year, Buffalo's Ed Oliver was one of six DTs drafted in the first round, the most in the past decade. This year there are two DT locks for the first round – Auburn's Derrick Brown and South Carolina's Javon Kinlaw.
The next four best defensive tackles are in a bunch and one of them could creep into the bottom of the first round.
TCU's Ross Blacklock is a penetrator who has drawn some comparisons with ex-Auburn star Nick Fairley. Oklahoma's Neville Gallimore, who played high school ball in St. Catharines, Ont., is a freak athlete who penetrates. Texas A&M's Justin Madubuike is a solid all-around interior lineman. Missouri's Jordan Elliott was only a one-year starter, but his lateral quickness has made him a draft riser. All those guys should be gone by the end of the second round.
The next three DTs on our list fall into the run-stuffer category – Auburn's Marlon Davidson, Alabama's Raekwon Davis and Ohio State's Davon Hamilton. Davidson is a tweener, having played end in a three-man line in college.
Overall position ranking: 7 out of 10.
Bills view: Buffalo does not need another defensive tackle after signing big Vernon Butler as a free agent from Carolina to fill Jordan Phillips' spot as the backup to Ed Oliver. Harrison Phillips returns from injury to be the backup to Star Lotulelei. The Bills also added 291-pound hybrid Quinton Jefferson, who figures to see some snaps at defensive tackle in pass-rush situations. Fourth-year veteran Vincent Taylor, who spent the last eight weeks of last season on the active roster, still is under contract. Drafting a DT on the third day is not a priority but a possibility.
Bills need ranking: 3 out of 10.
The best: Derrick Brown, Auburn. The 6-foot-4, 326-pounder is projected to be a top-10 pick. He has shown he can be dominant at the 1-technique (Lotulelei) or 3-technique positions (Oliver). He's a three-year starter with 33.5 career tackles for loss, and he was a team captain. He's described as a better version of Leonard Williams, the former Jets dominator now playing for the Giants. Like Williams, he's probably not going to be top-five in the NFL as a penetrator. But he's about as safe a pick as you can get at DT.
"Being versatile, a lot of teams say they don't even scout for defensive tackles or nose guards no more," Brown said at the NFL scouting combine. "They scout for D-linemen. They want to find guys that can play the positions across the board."
The sleeper: Rashard Lawrence, LSU. There isn't a prime, small-school sleeper prospect in this class, so the label goes to a guy who started three years for this year's national champions. Sleeper? LSU had so many big stars, Lawrence was overshadowed as a two-gapping end on a three-man defensive line. He did a lot of dirty work, and he should be a non-flashy role player as a pro.
Big and fast: Gallimore ran a 4.79-second time in the 40-yard dash. Nebraska's Khalil Davis, 6-1, 308, ran 4.75. They were the first defensive linemen who weighed at least 300 pounds to run faster than 4.8 since at least 2006, according to ESPN.
NFL DRAFT TOP 10 DEFENSIVE TACKLES
1. Derrick Brown, Auburn, 6-4, 326.
2. Javon Kinlaw, South Carolina, 6-5, 324.
3. Ross Blacklock*, TCU, 6-3, 290.
4. Justin Madubuike*, Texas A&M, 6-3, 293.
5. Jordan Elliott*, Missouri, 6-4, 302.
6. Neville Gallimore, Oklahoma, 6-2, 304.
7. Marlon Davidson, Auburn, 6-3, 303.
8. Raekwon Davis, Alabama, 6-6, 311.
9. Davon Hamilton, Ohio State, 6-4, 320.