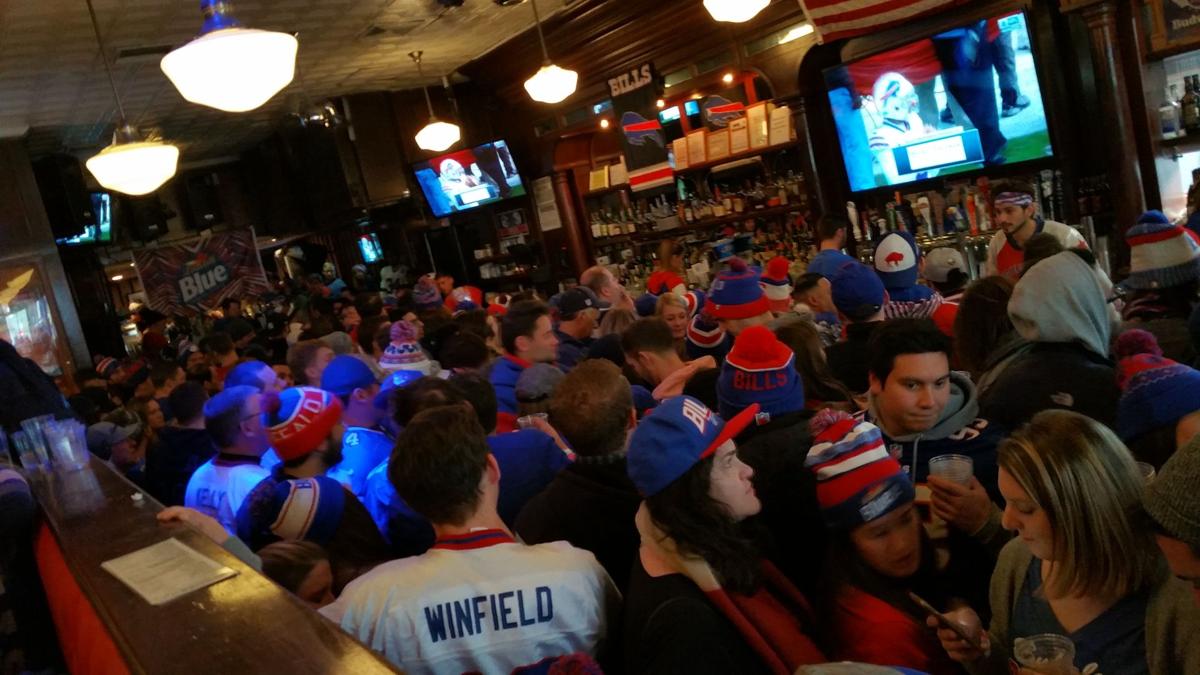 For 17 years, McFadden's bar in New York City has been overrun on football Sundays by beer-drinking, wing-eating Bills fans wearing red, white and blue, entertained by bartenders who sing the "Shout" song after every Bills touchdown.
Now, Bills fans in Manhattan will meet somewhere new, at the Public House on 140 E. 41st St., between Lexington Avenue and 3rd Avenue, near Grand Central Terminal.
"For once, we'll have all the fans under one roof," said New York City Buffalo Bills Backers co-founder Matt Kabel.
After Calico Jack's Cantina, the bar next door that shared the Bills crowd with McFadden's, closed unexpectedly in December, Kabel knew it was time for another space. When the Bills are doing well, the club can expect 300 fans to show up, a crowd McFadden's alone isn't spacially equipped to handle.
The new bar is a few blocks away from McFadden's and about twice the size, Kabel said. A few of McFadden's old owners who helped grow the backers club in the early 2000s have moved to Public House, and Kabel said the bar plans to pull out all the stops for games, including the "Shout" song, Bills attire and decorations, and beer and wing specials. Public House has experience with a large, supportive fan base, as the watering hole for Notre Dame fans on Saturdays.
At Public House, game day specials will include $35 unlimited Labatt Blue, Budweiser, Bud Light and Molson, $40 unlimited beer and wings, $50 unlimited open bar, $55 unlimited open bar and wings, and $15 unlimited soda and half-off beer.
"McFadden's is a special place in all of our hearts," Kabel said. "We grew up in that bar and we're sad to leave it, but it was time."
The Buffalo News: Bills
Feed your obsession. Start every morning with a guide to the latest news from One Bills Drive and stay informed about what is going on elsewhere in the NFL.