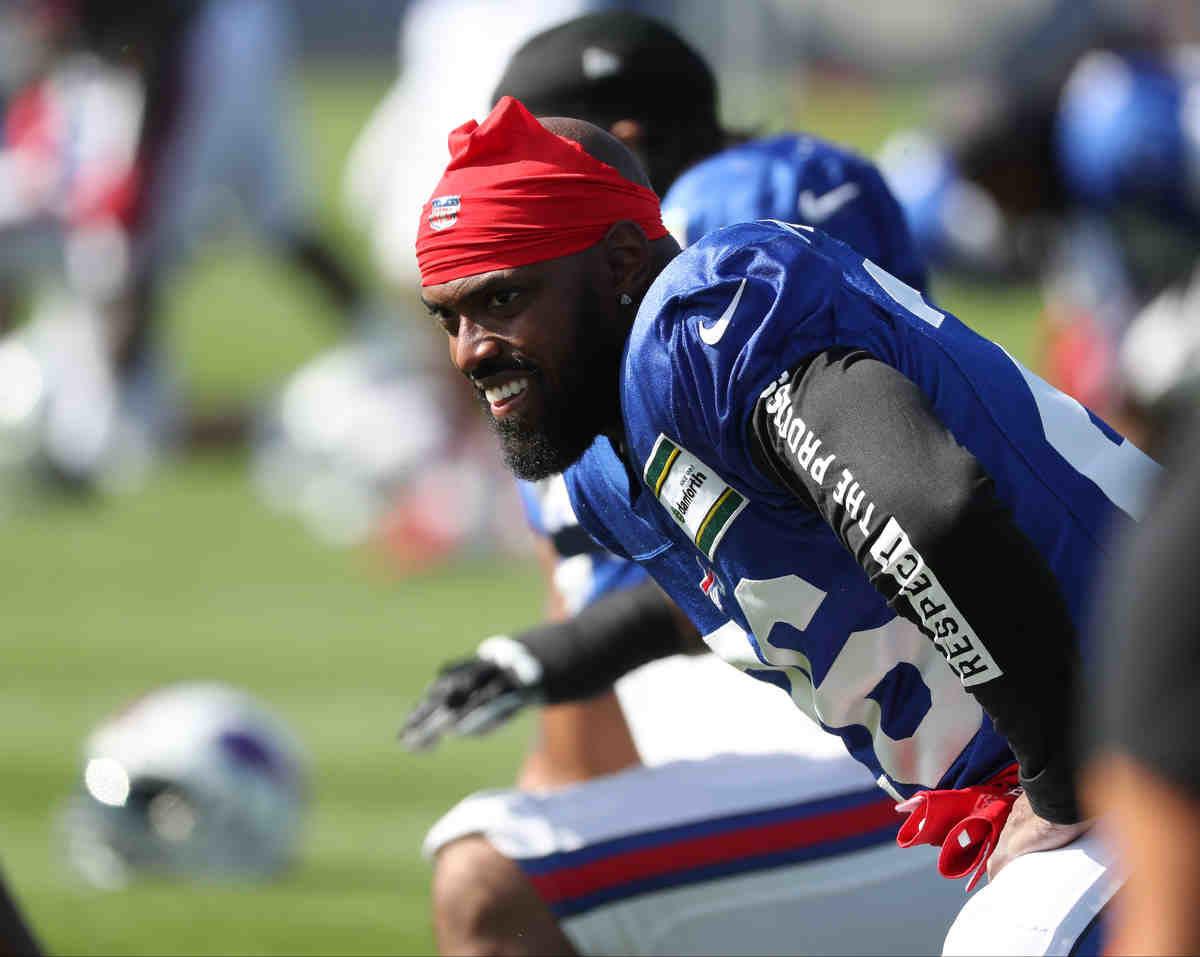 There was no point in hiding it. Captain Munnerlyn didn't even try.
The Buffalo Bills' new cornerback has something to prove to the Carolina Panthers, so the timing of the teams' joint practices – Tuesday and Wednesday in Spartanburg, S.C. – couldn't be better.
"I'm definitely going to have a little edge on me," Munnerlyn said after going through his first practice with the Bills Sunday, a day after signing with them. "But at the same time, I'm going to be smart about it. But I'm going to make some plays. You can guarantee when I make the plays, they're going to know about it."
Munnerlyn joined the Panthers in 2009, as a seventh-round draft pick from the University of South Carolina. He was on the team through 2013, working his way into the starting lineup and becoming a key component of a defense Bills coach Sean McDermott guided when he was the Panthers' defensive coordinator.
In 2014, Munnerlyn signed a free-agent contract with the Minnesota Vikings, and remained with them for three seasons. He returned to the Panthers in 2017, signing a contract that then-Panthers assistant general manager Brandon Beane negotiated before leaving shortly thereafter to become GM of the Bills. It was a four-year deal, but the Panthers released the 31-year-old Munnerlyn in February, after his 10th NFL season.
"It was disappointing because I always played my contracts out," he said. "A seventh-round pick, to make it 10 years in the league is already a blessing, but the first time I got released was then and it was disappointing because I felt like I could have still helped those guys out a lot. I feel like I'm still young, I've got a lot of football left in me.
"A lot of you (reporters) are probably (saying), 'Oh, he's old, he's 31. How much does he have left in the tank?' I got a lot left in the tank, man. I prepared myself well this offseason to get in shape and prepared myself mentally to get ready to play football for a long time."
The Bills were desperate for inside cornerback help after losing E.J. Gaines to a season-ending core-muscle injury. Munnerlyn's speciality is playing in the slot, which is where he likely will see most of his time through the balance of the preseason and the role he would be earmarked to fill if he makes the 53-man roster.
His experience and understanding of McDermott's defensive scheme made him the best available choice, given the limited teaching time before the start of the season.
"It's not a big learning curve for me," said Munnerlyn, who has 12 career interceptions for 263 yards and five touchdowns, as well as 64 pass defenses. "They were calling some of the plays (in practice), it was a little different terminology, but pretty much the same thing. And I was sitting there like, 'Wow! I remember this.' This is simple for me, because I've been in this system for seven years of my career, and to come back to it, to hear it and get right back to it, it's like I never left."
McDermott remembers the 5-foot-9, 195-pound Munnerlyn most for his "competitiveness, the toughness" that he displayed during there time together with the Panthers. Munnerlyn embraces those qualities, especially being tough.
"I'm a small guy, so I've got little-man syndrome kind of real, real bad," he said. "So I always feel like I've got to be tough, I've got to bring something different to the table. I've been like that since growing up. I'm going to be the toughest guy on the field, I'm going to be the hardest-working guy. I hate when people call me small, so I want to go out there and outwork them and hit them in the mouth and make plays."
Still, the coach made a point of tapping the brakes on any notion that Munnerlyn's familiarity with the defense assured him of a spot on the roster.
"We will see how he does and how he progresses here," McDermott said. "He's been out of it for a little bit, so he has to be put back in shape. ... Again, we just want to get him acclimated to what we do and his new surroundings, new teammates and we will take it one day at a time."