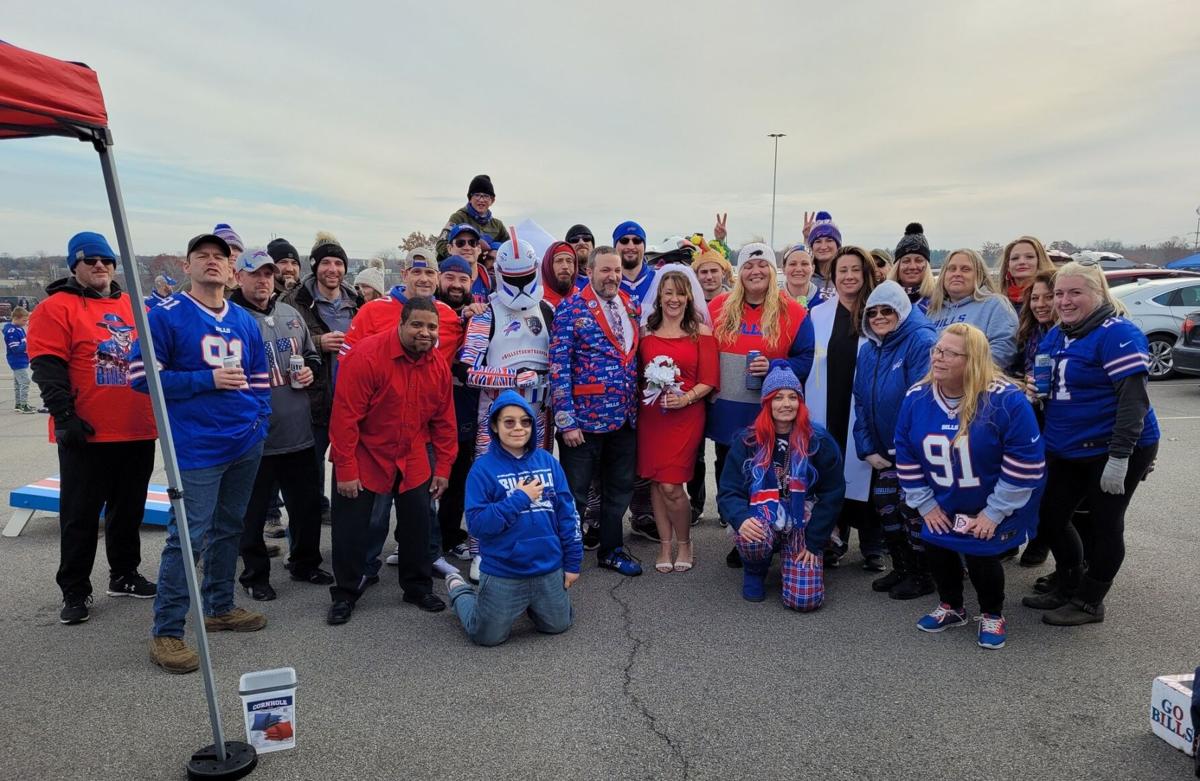 Cathy Maunz and Steve MacWilliams tied the bow on a romantic story tinged with Zubaz.
The couple got married Sunday morning during a ceremony in Lot 7 of Highmark Stadium before the Buffalo Bills took on the Indianapolis Colts. 
The nuptials came about three years after Maunz and MacWilliams first met in the same parking lot before Thurman Thomas' Wall of Fame induction ceremony on Monday Night Football, Oct. 29, 2018. A return to the beginning was only fitting.
"We decided two weeks ago to get married this weekend at the tailgate exactly where we met," said Cathy, who lives outside Pittsburgh, with Steve. "We've talked about it for two years and decided not to wait anymore."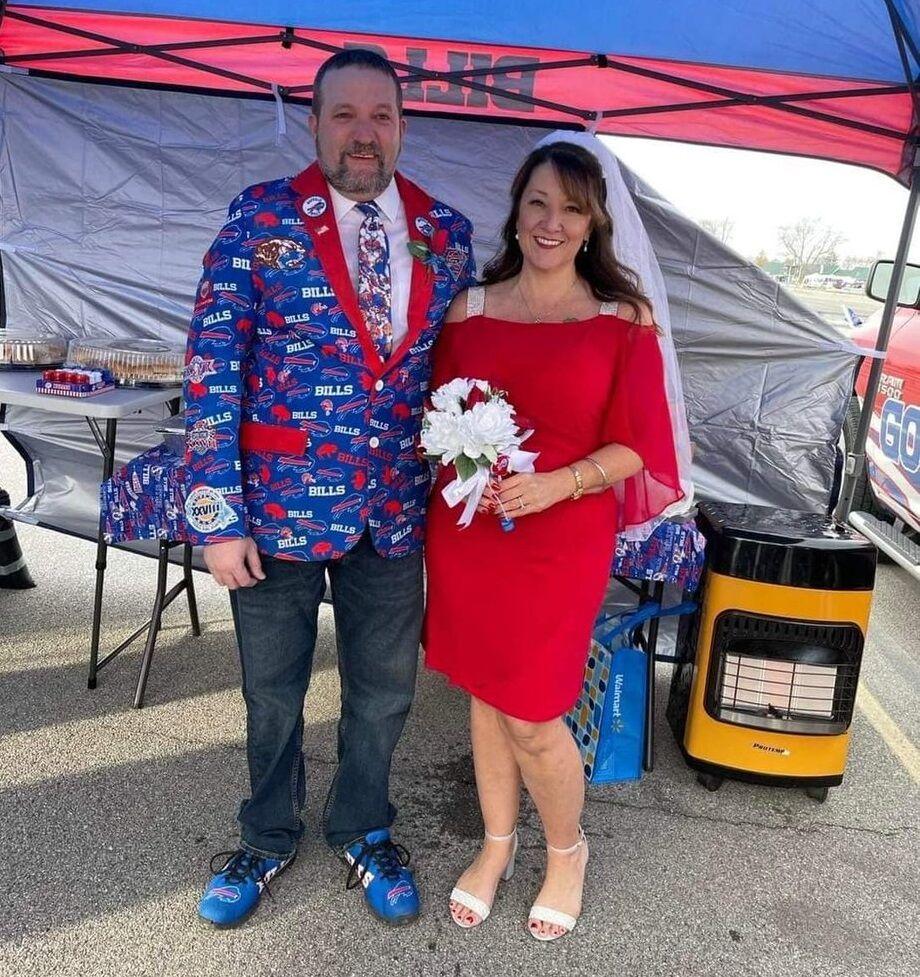 The visuals were captured by Cathy's friend, Lora Ormsbee, a lifelong Bills fan and season ticket holder from Erie, Pa.  
In Ormsbee's photos, it's evident the couple came prepared to show off their fandom: MacWilliams, a native of Canandaigua, donned an eye-catching red-and-blue Bills blazer, blue Bills sneakers and a Bills tie. Cathy, who's from Mount Jackson, Pa., matched with a red dress.
Bill Hatch, known as the Bills Stormtrooper, escorted Maunz down the "aisle," catching the attention of some nearby tailgating fans.
Naturally, vows were recited under a blue-and-red Bills tent, as the pair was surrounded by family and friends all dressed in Bills gear.
Inside the game, the newlywed couple posed for a photo with former Bills running back Marshawn Lynch, a cool moment on a memorable, if unorthodox wedding day.
"It was a beautiful wedding," Ormsbee said.