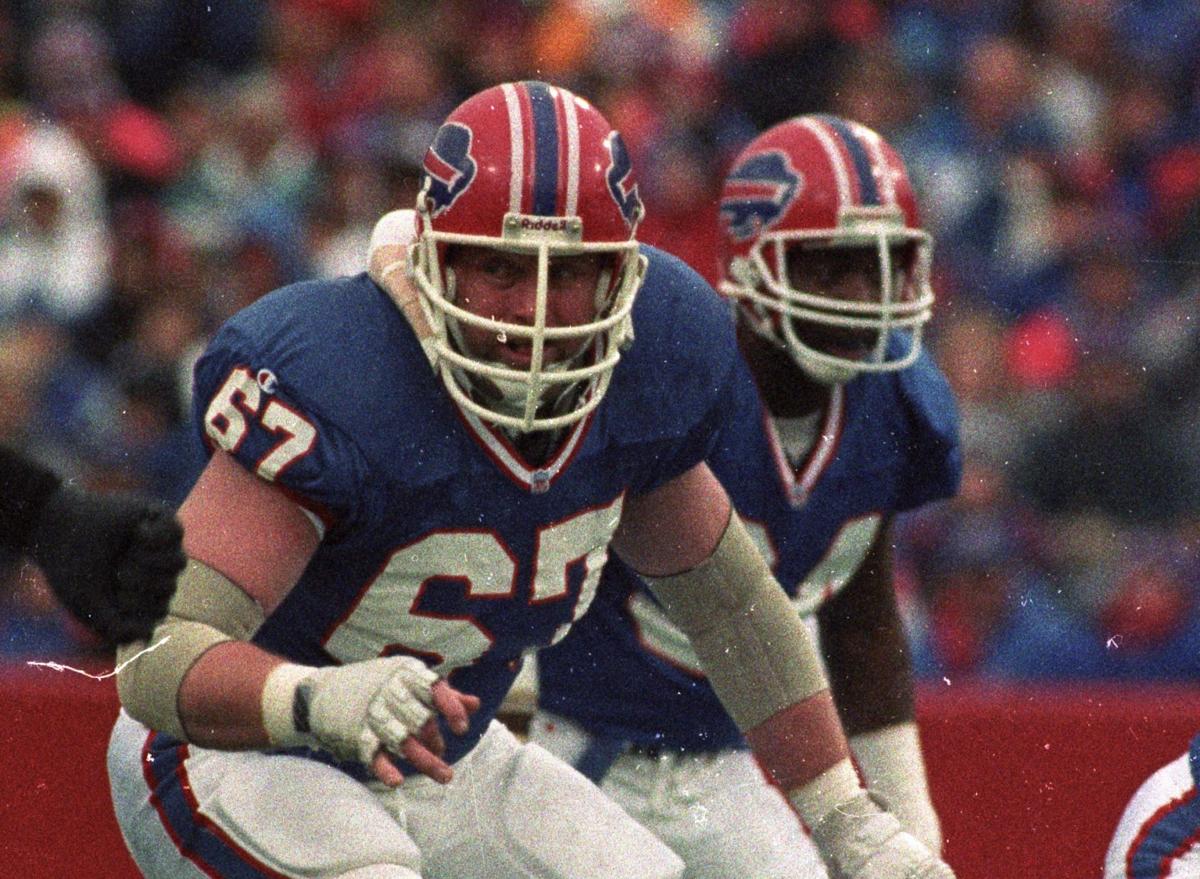 Kyle Williams said one of his fondest memories of last Sunday will be sharing it with his 6- and 4-year-old sons, Reed and Gray, who were with him when the Bills watched the Bengals win and celebrated in the locker room.
"It was just a special time," Williams said Wednesday. He got congratulations from lots of jubilant fans after the Bills broke the playoff drought. There was one that was particularly poignant -- from the son of late Bills center Kent Hull.
"I had hundreds of texts after the game," Williams said. "Drew Hull texted me and said, 'I want you to know that your boys are always going to remember that. Take that from someone who was there with my dad, Kent, during those years. And I have never forgotten that.'
"That gave me a bit of the allergies reading that text message, which was special," Williams said.  "I'm really happy Drew sent me that.
"I met Kent a couple of times and I knew what a special guy he was. Drew actually married a friend of mine's daughter from my hometown and that's how we met. We made a friendship there."
Drew Hull, 30, said he was watching the game at a sports bar because the Bills were not televised in his hometown of Jackson, Miss.
"The way Buffalo embraced my dad is kind of for the same reasons they've embraced Kyle," Drew said. "He's a down-to-earth, blue-collar type, like my dad.Seeing Kyle with the kids after the game hit home with me," he said. "I definitely remember being in the locker room after they won during my dad's last year. I just remember thinking that was the neatest thing, celebrating with my dad."