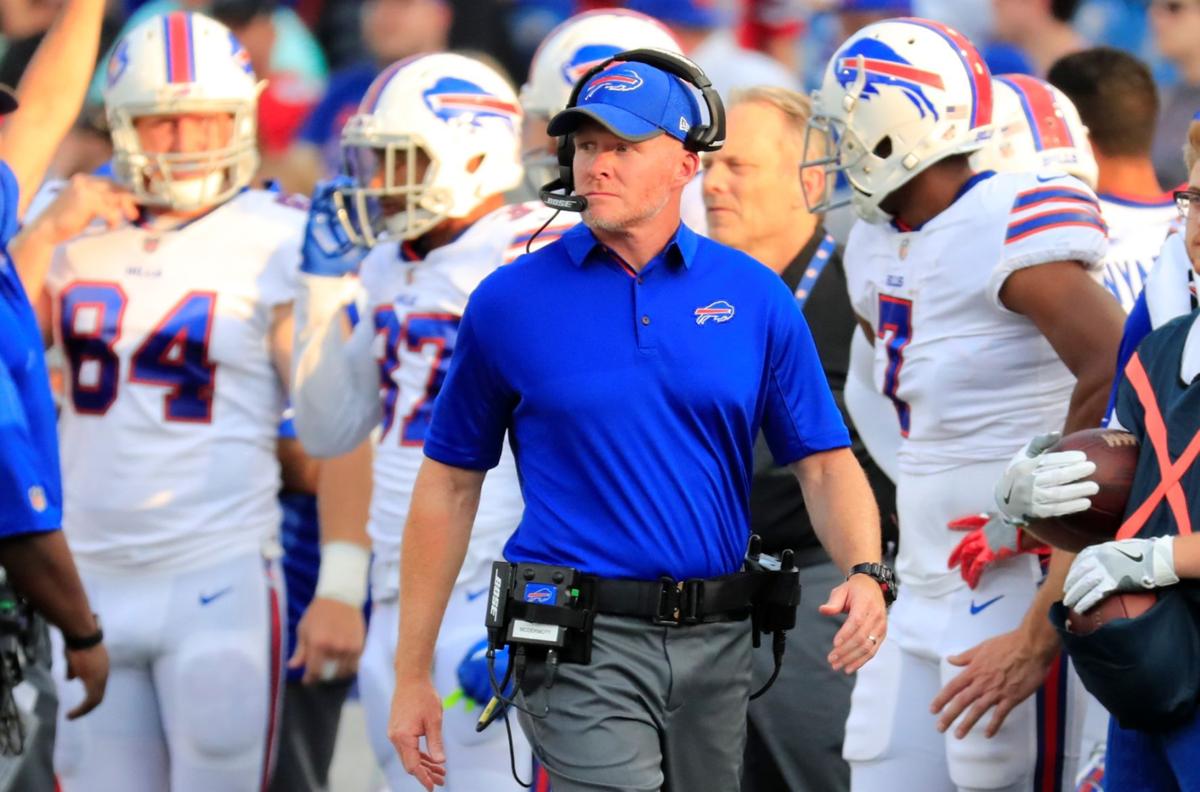 In case you hadn't heard, I used to cover the New York Jets.
I've covered plenty of jaw-dropping/head-scratching moments, witnessed several big-name stars leave the franchise and watched more erratic quarterback play than I'd care to remember. And before coming to The Buffalo News on Aug. 21, I spent 2 1/2 weeks watching an underwhelming three-man quarterback competition amid the backdrop of a franchise in rebuild mode.
I assumed things would be quiet(er) in Buffalo. At least during training camp.
So, imagine my surprise when — before I even made the seven-hour trek to Western New York from Bergen County, N.J. — star receiver Sammy Watkins and cornerback Ronald Darby had been traded. Then, the night before my first day on the new job (and right before a new episode of "Game of Thrones" was set to air!), Anquan Boldin announced his retirement.
So, to be honest: I have no idea what to expect from the Bills tonight. And I'm sure plenty of fans don't know what to expect, either.
After spending three days at the team's facility and watching a few team-stretch periods, I can't definitively say whether the Bills are more locked-in heading into Game 3 of the preseason. But they and their head coach believe so.
I listened all week as Sean McDermott praised Tyrod Taylor's leadership and expressed confidence in the quarterback's ability to bounce back and to block out the noise. "I feel like he's more decisive, and playing more free within the offense," McDermott said.
I guess we'll see how true that is tonight against the Baltimore Ravens – coincidentally, Taylor's old team.
It's no secret the Bills offense will go as far as running back LeSean McCoy can take it in 2017. But Taylor's adjustment to the new system, his decision-making and his accuracy will make all the difference going forward. And tonight will be another opportunity for him to showcase the chemistry between him and his new crop of receivers.
How many games the Bills will win this season remains to be seen. But tonight, McDermott & Co. are eager to see if Taylor can make strides, if the offensive unit can play cohesively and whether the defense will hold its own.
Be the first to know
Get local news delivered to your inbox!