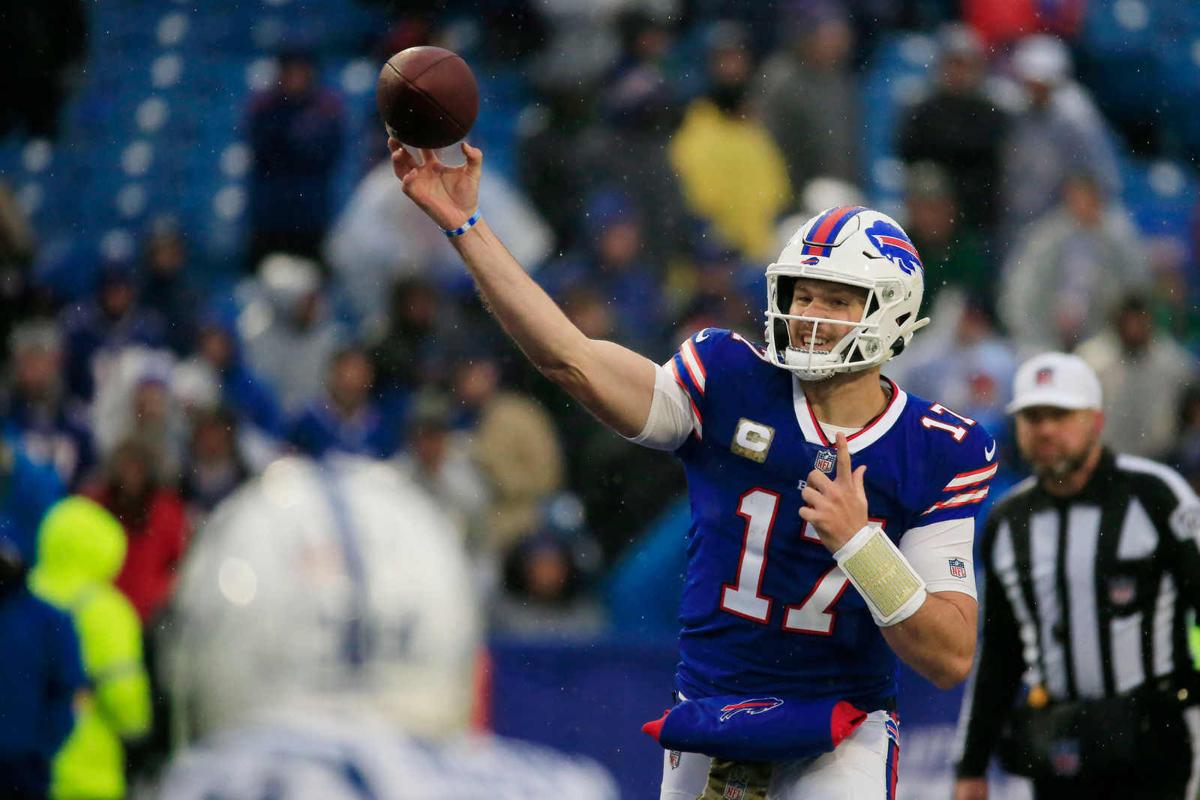 After the loss to the Jacksonville Jaguars, Buffalo Bills quarterback Josh Allen was steaming. On Sunday, after losing 41-15 to the Indianapolis Colts at home, he seemed more stunned.
Allen finished Sunday 21-of-35 for 209 yards. He threw two touchdowns and two interceptions. Both of his interceptions led to Indianapolis touchdowns, which he felt made the difference Sunday.
"Just protecting the football. Execution is what it comes down to and we're not executing at a high enough level right now. It starts with me," Allen said.
Still, the Bills' problems were many and varied and in all phases. The defense allowed 264 rushing yards, 185 of those by Colts running back Jonathan Taylor. Buffalo was disastrous on special teams. The Bills had penalties at inopportune times, and four turnovers.
A dominant performance by Allen would not have erased all of that, and coach Sean McDermott quickly pointed out contributing factors to the quarterback's day.
"Well, I think there's a lot that goes into that, right?" McDermott said when asked about Allen's performance. "Some timing goes into it. I think Josh would tell you there's some throws he wants back and there's some opportunities we had on the ball where he put the ball where it was supposed to be, and we didn't catch it."
Allen was intercepted on the Bills' first drive of the day. He was looking for wide receiver Gabriel Davis, which Colts safety George Odum could see.
"The safety made a good play," Allen said. "He gets paid on that side of the football, too. It's a route concept that we run often. Maybe they were sitting on it. It's no secret. Again, I've just got to be smarter with the football there. They were playing 55, and the safety lurked and made a good play."
Colts nickel cornerback Kenny Moore II, who had the later interception, saw a few things that worked few for his defense affecting Allen.
"Showing two high and moving on to snap. Our disguises were going to be a very important thing for today," Moore said. "And preaching that we were going to show a certain play; post-snap we were going to show a different one. So it was just all about the communication and talking to each other, each play."
Both of Allen's interceptions came on third down. McDermott saw the mistakes start early Sunday for the team as a whole, which he attributed to "just guys trying to do too much."
Allen nearly had another turnover as well, as his instinct to force plays popped up again. On first-and-10 late in the second quarter, Allen was sacked by defensive end Kwity Paye, who got the ball out as Allen tried to stay up. Running back Devin Singletary was able to recover the fumble, but the Bills lost 12 yards in the process. Three plays later, kicker Tyler Bass hit the upright on a 57-yard field goal attempt. 
Allen's two touchdowns were to Stefon Diggs, who now leads the team with six receiving touchdowns. But Diggs, coming off a 162-yard performance against the Jets, was notably less involved Sunday. He finished with just four catches on six targets, and just 23 yards, his lowest of the season.
Allen has gone back and forth on whether the team should be forcing the ball to Diggs, but he didn't think the Colts' defense was showing anything revolutionary in minimizing Diggs.
"They were just playing soft zones. It's nothing that we haven't seen before," Allen said. "But just the level of execution is what it comes down to. If I've just got to force him the ball to get him going, that's not something I want to do. But I have to find ways to get him the ball."
Tight end Dawson Knox led all receivers with 80 yards. He had six catches on 10 targets, but with a few significant drops in his second game back from hand surgery. Knox saw that as reflective of the Bills' offense as small mistakes across the team put too much pressure on Allen.
"Every time he throws me the ball, I need to be able to catch it," Knox said. "And that didn't happen today. I think everybody on our offense would say the same thing. Whether it's the O-line giving him time. Or the tight ends blocking the run game, catching in the pass game. We play for the love of each other. And when I have drops like that, there is no excuse. And it definitely puts extra pressure on him.
"I can't even imagine what he has to deal with. The reads he goes through, calling the plays, getting everyone lined up. Nobody can understand that unless you are in his shoes. Yeah, there are a lot of corrections for us to have, especially me. And we'll get that worked out."
Photos: Colts trample Bills, 41-15
Tough break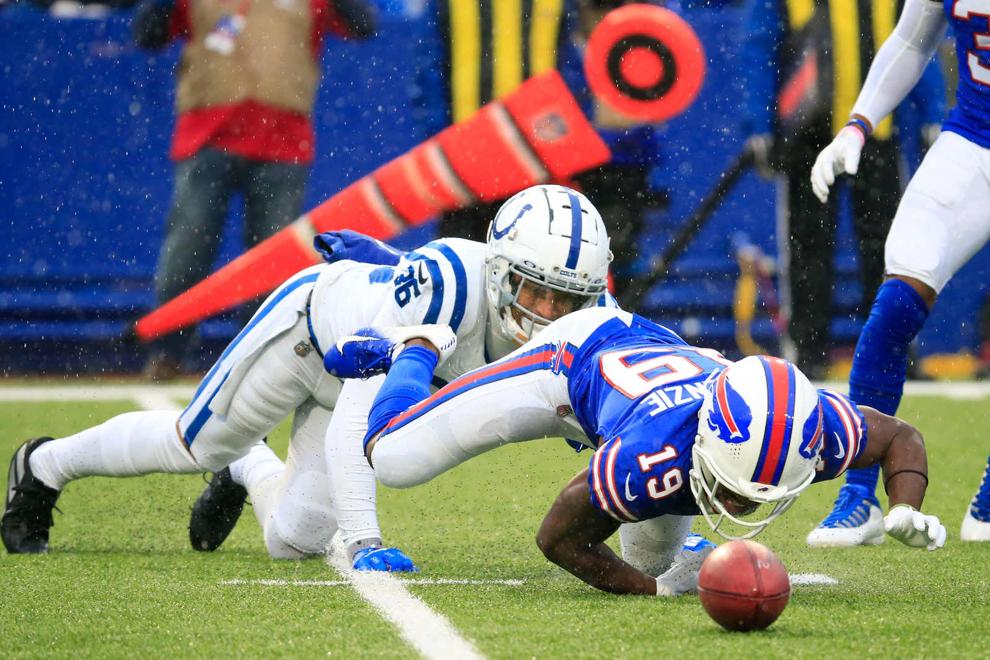 Taylor scores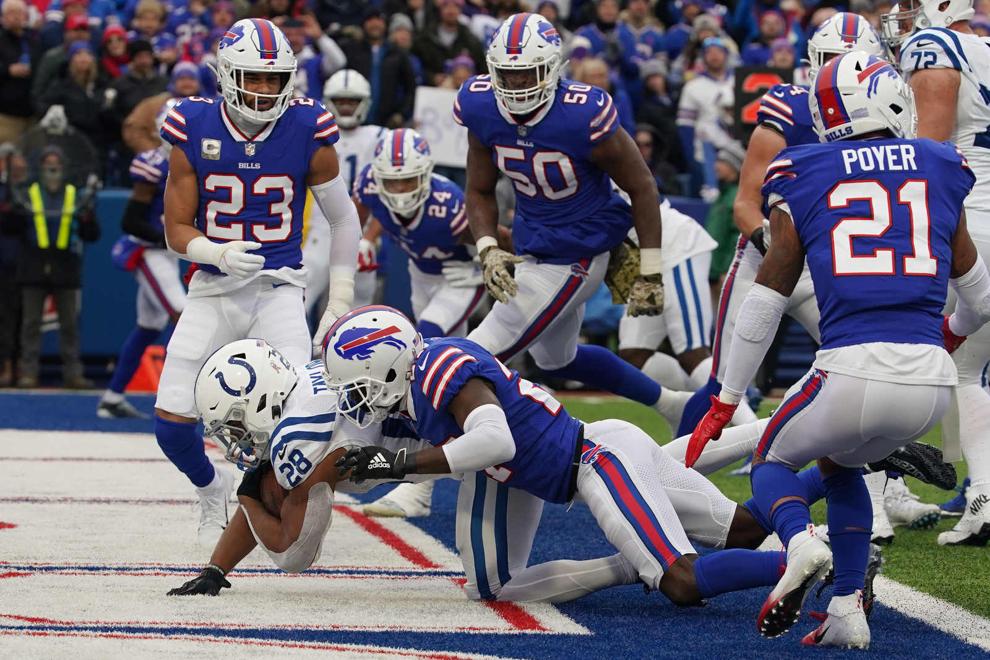 Picture perfect celebration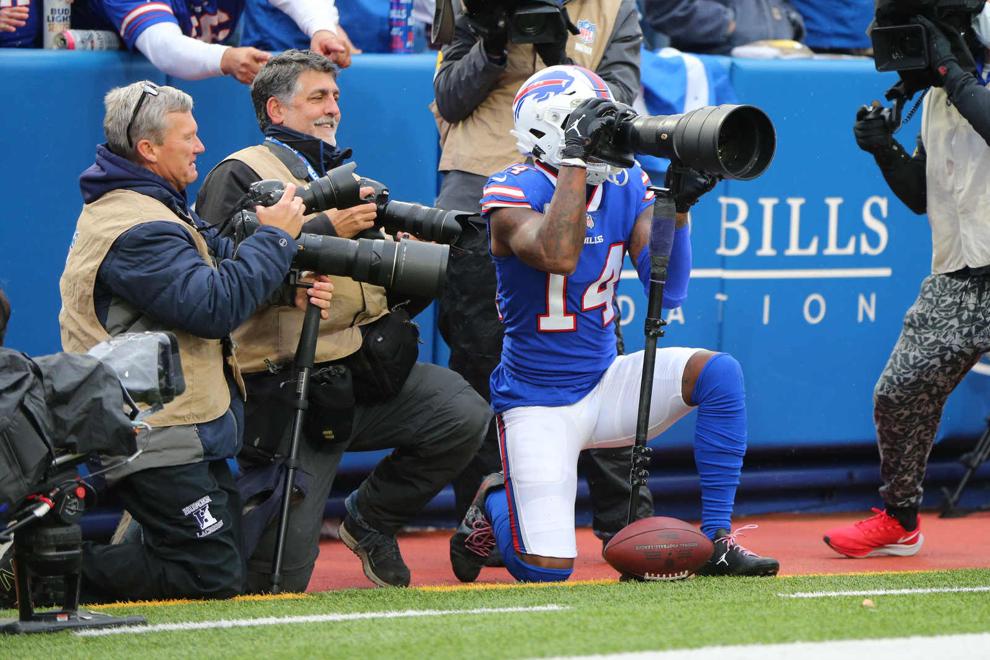 Allen rushing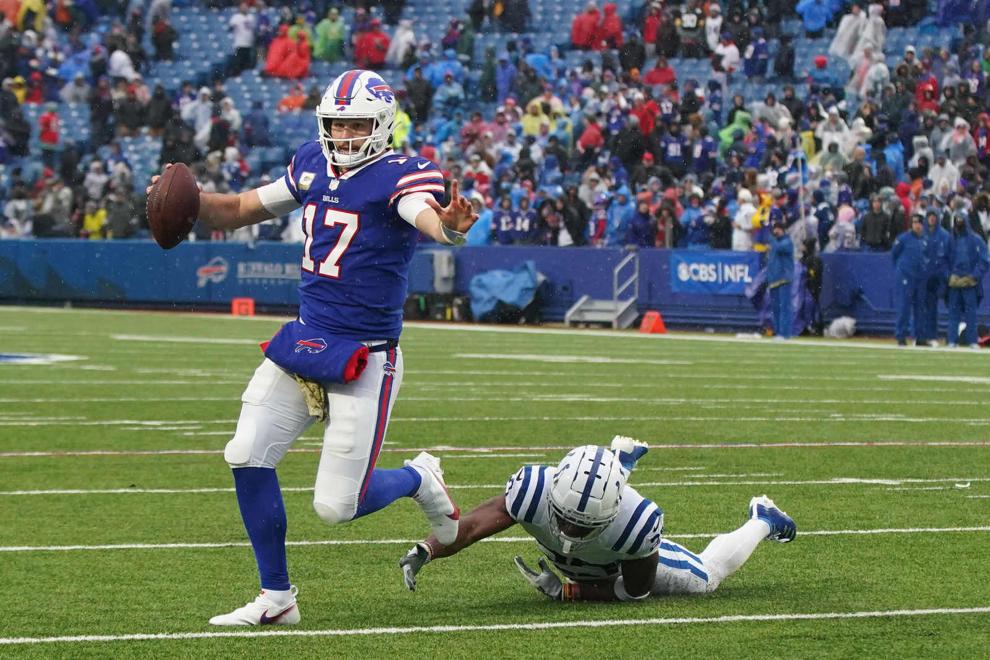 Diggs scores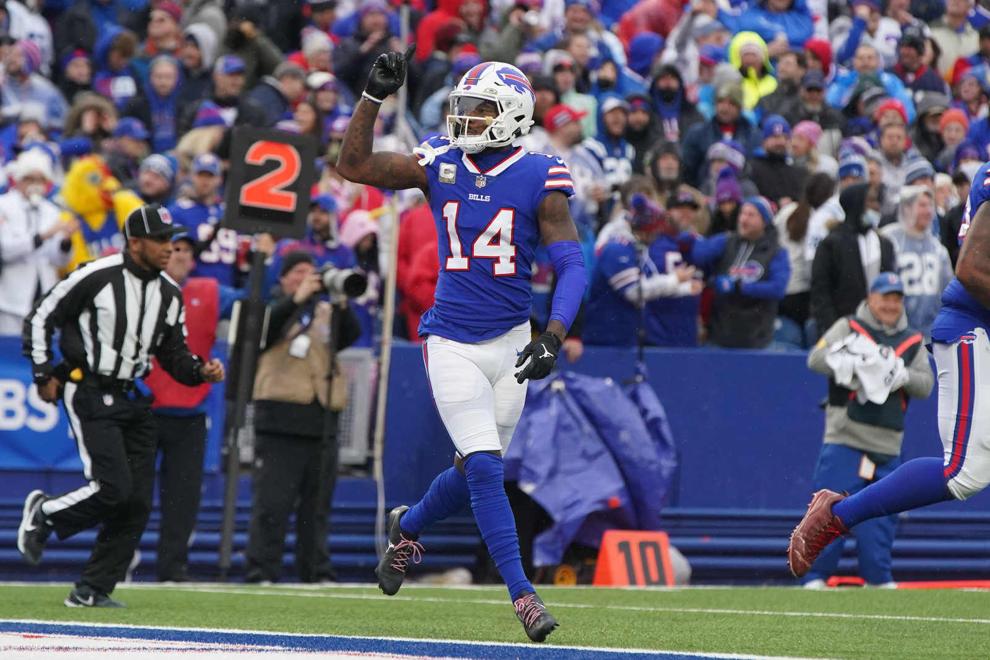 Stopping the run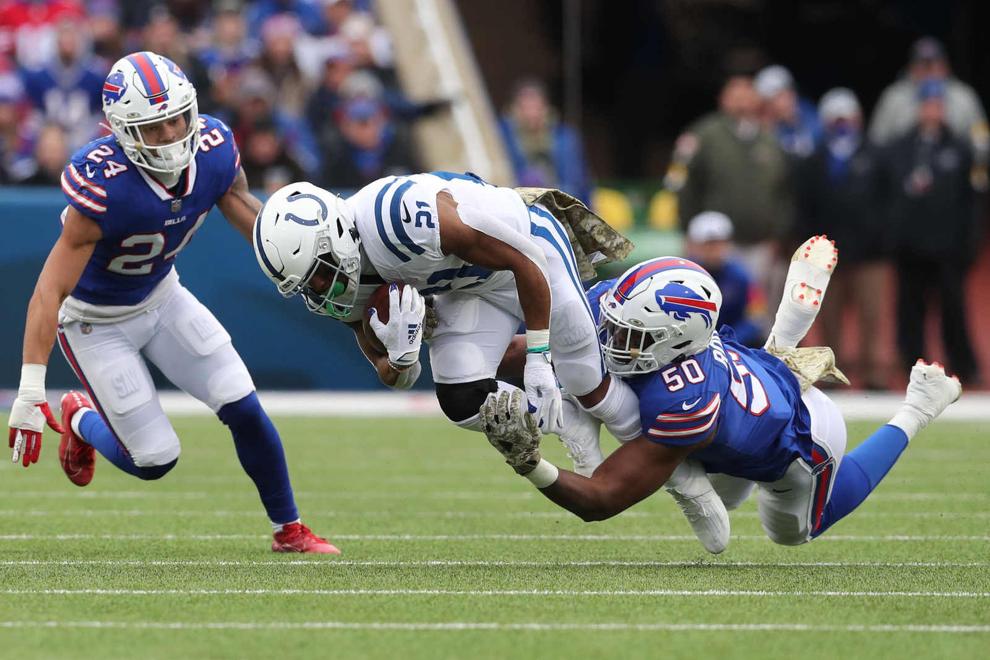 Upper deck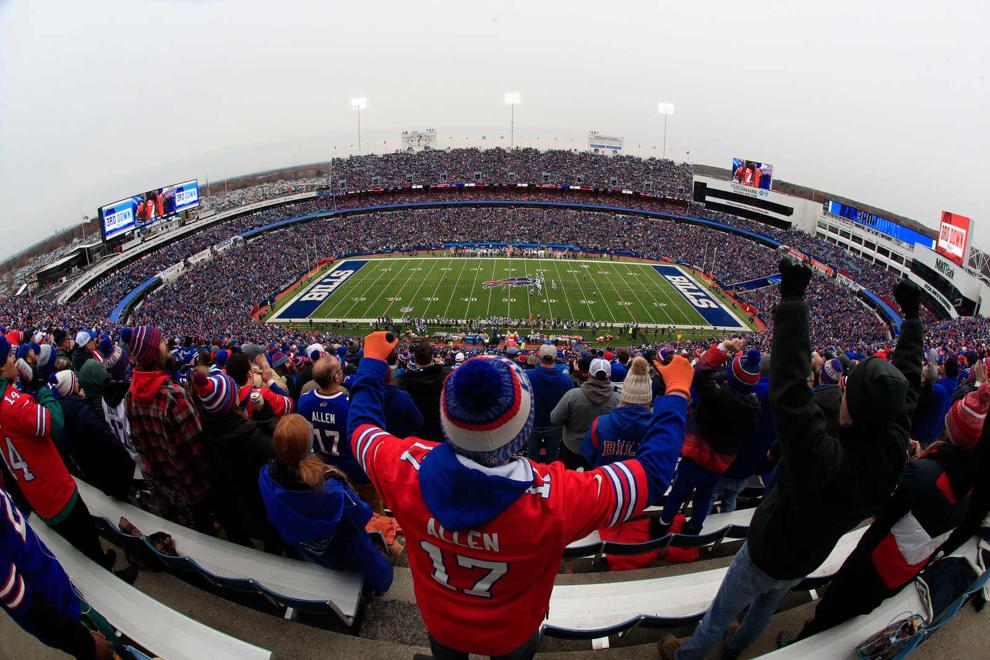 Turnover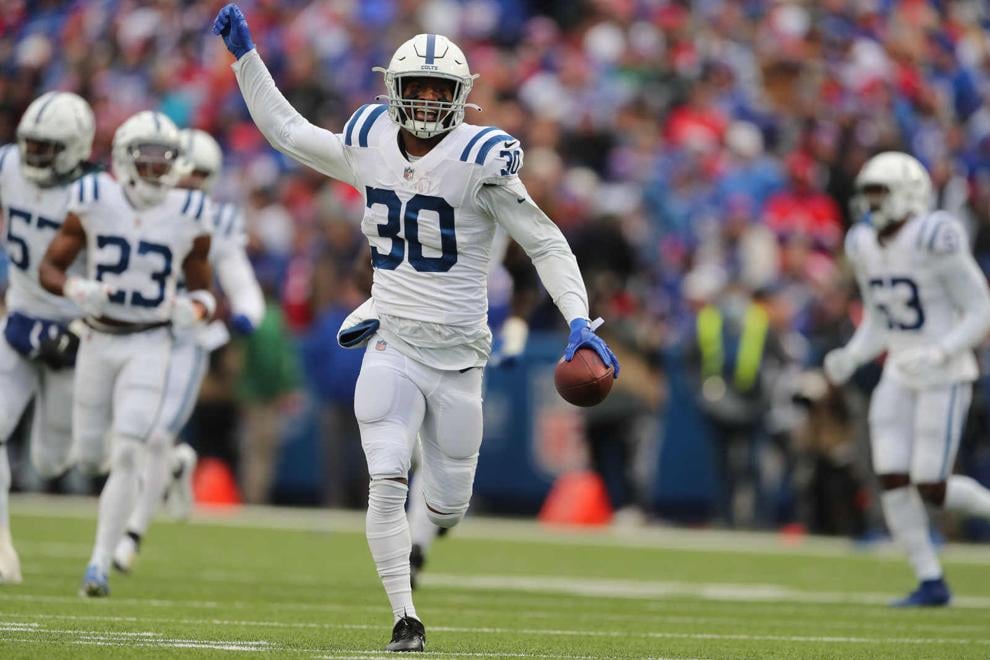 Taylor scores again
Hines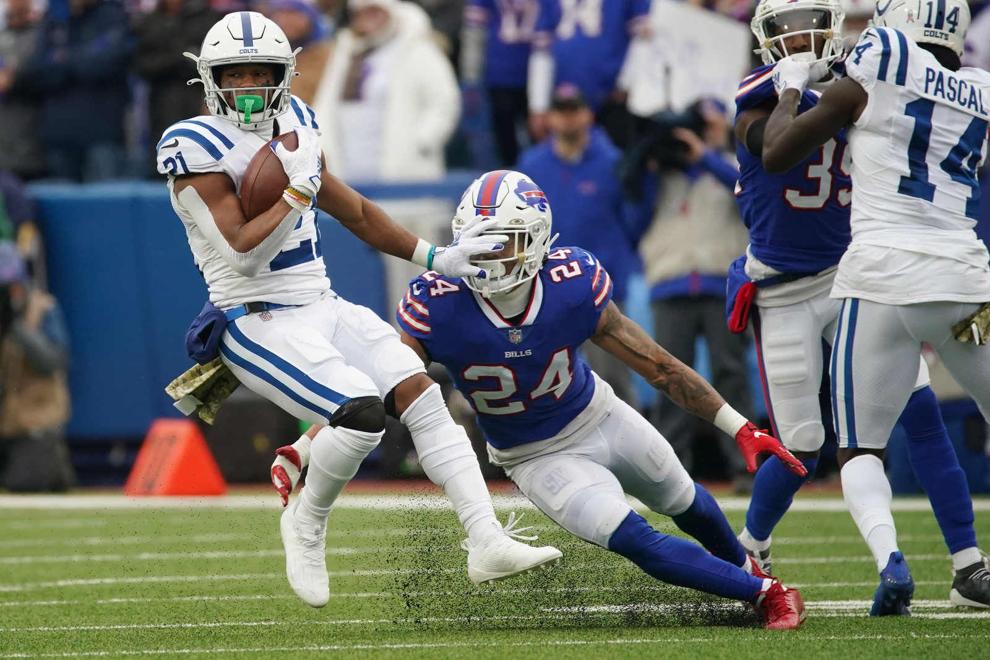 Big game for Taylor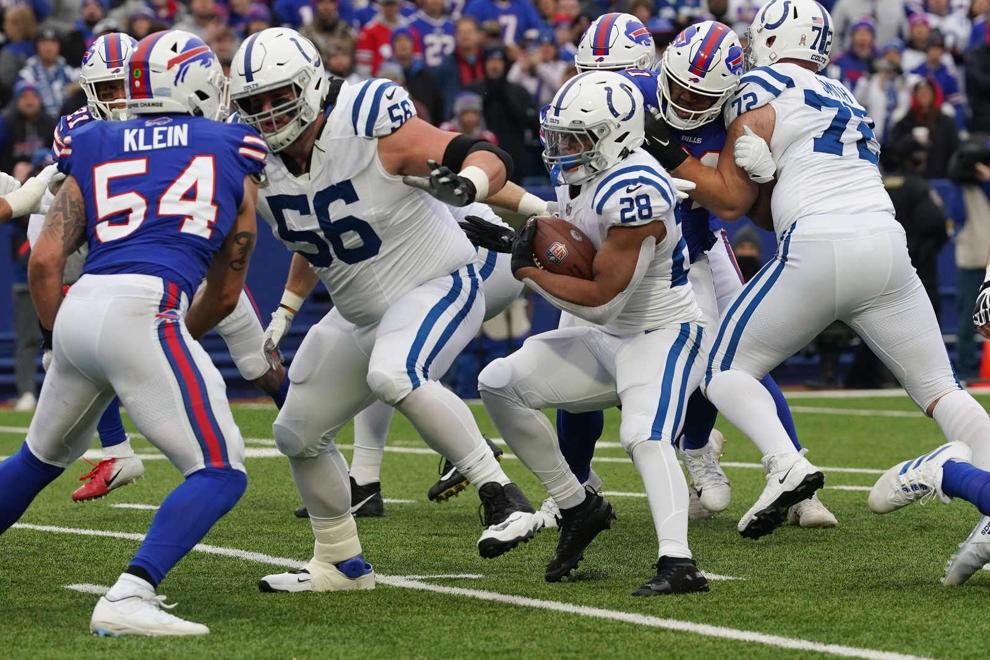 Hard to catch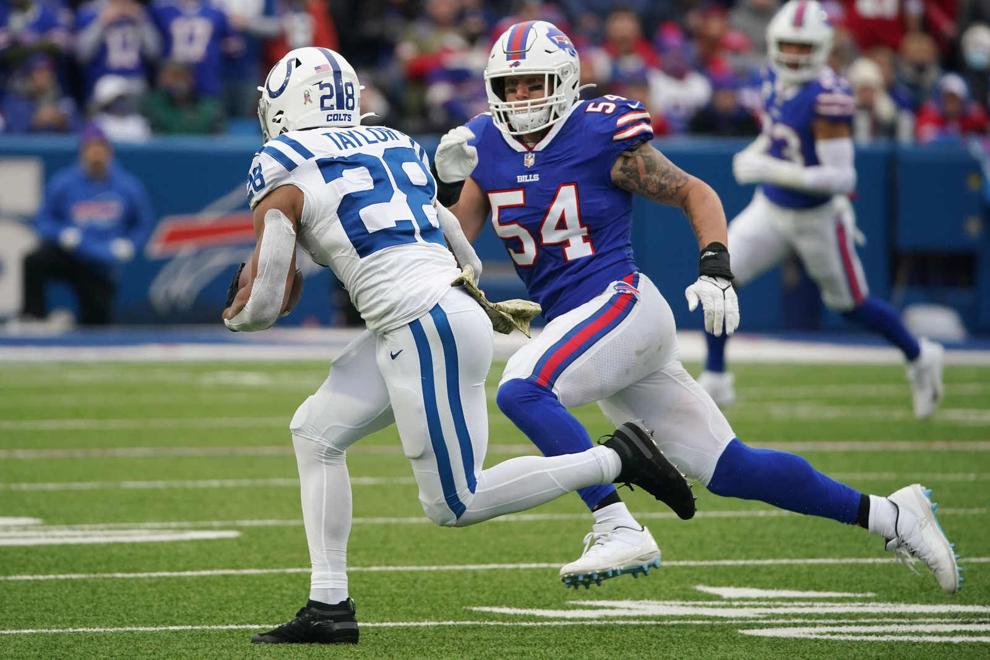 Making a splash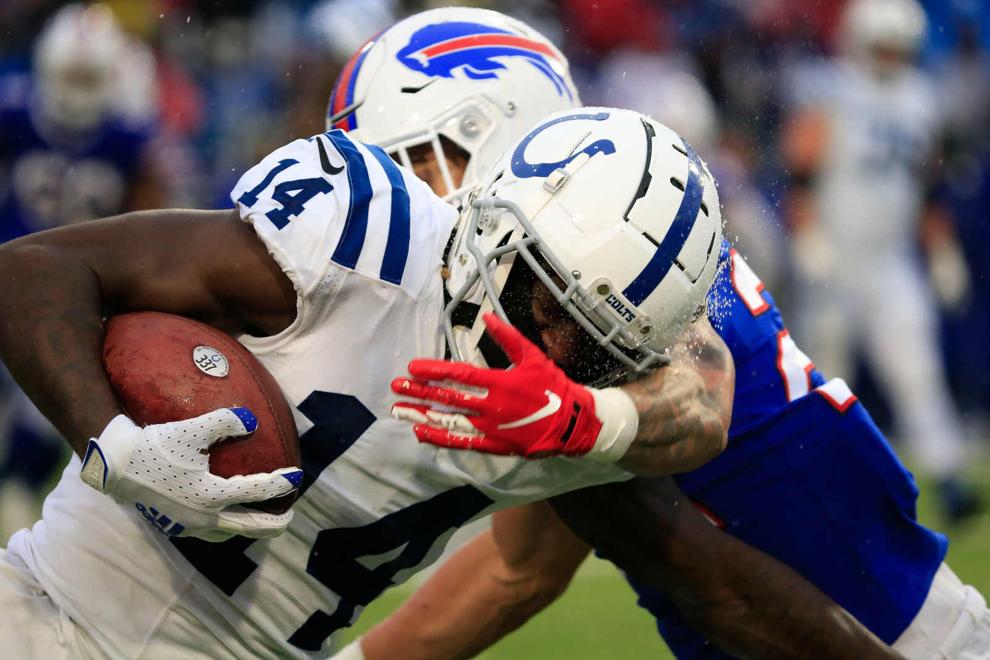 Knox pulls one in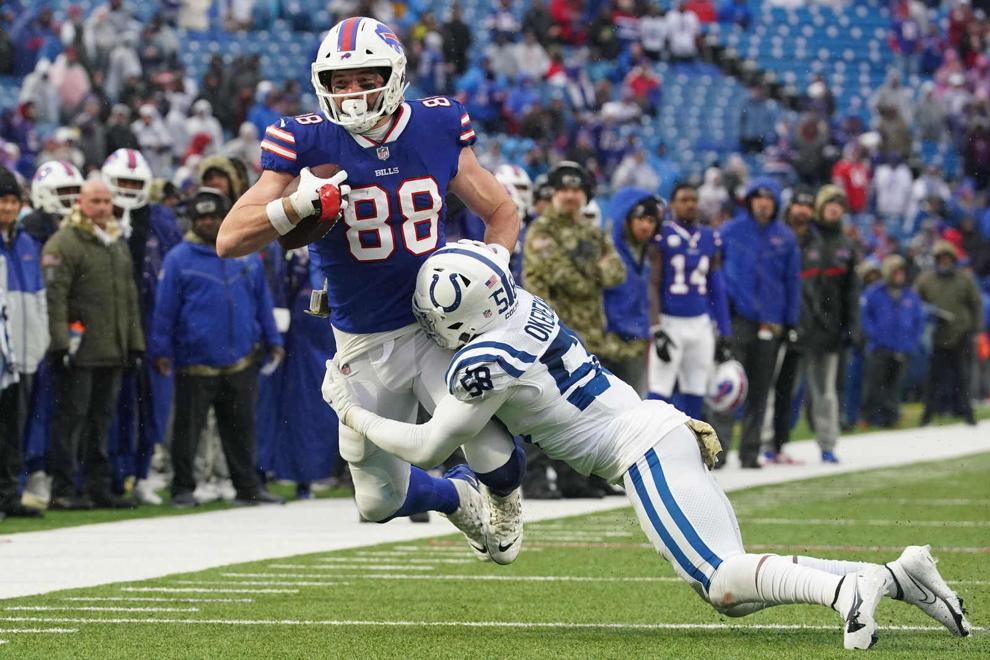 Breakout game for Taylor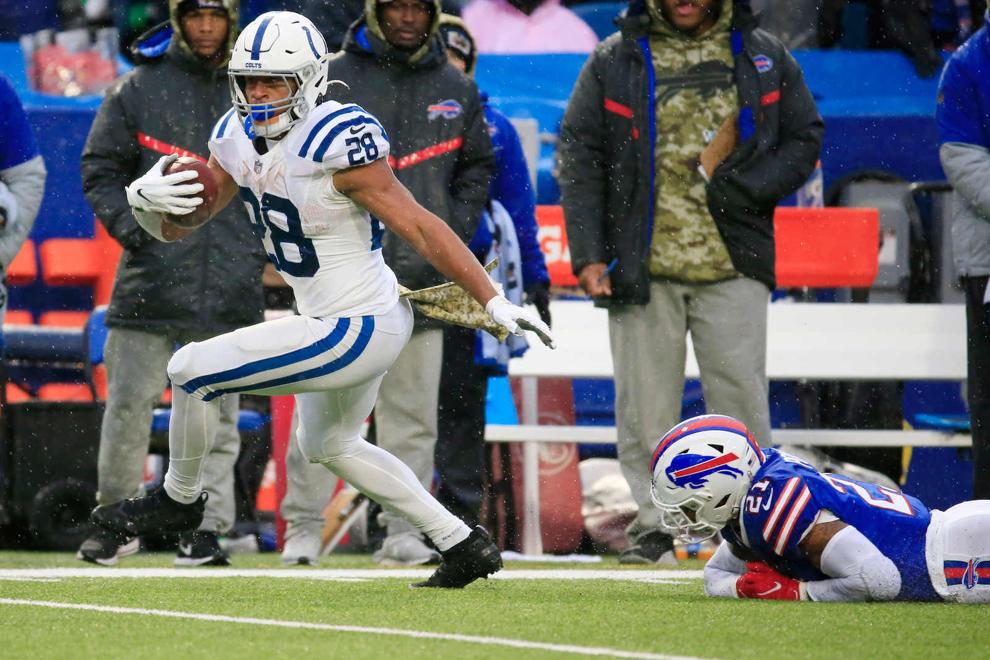 Making the D miss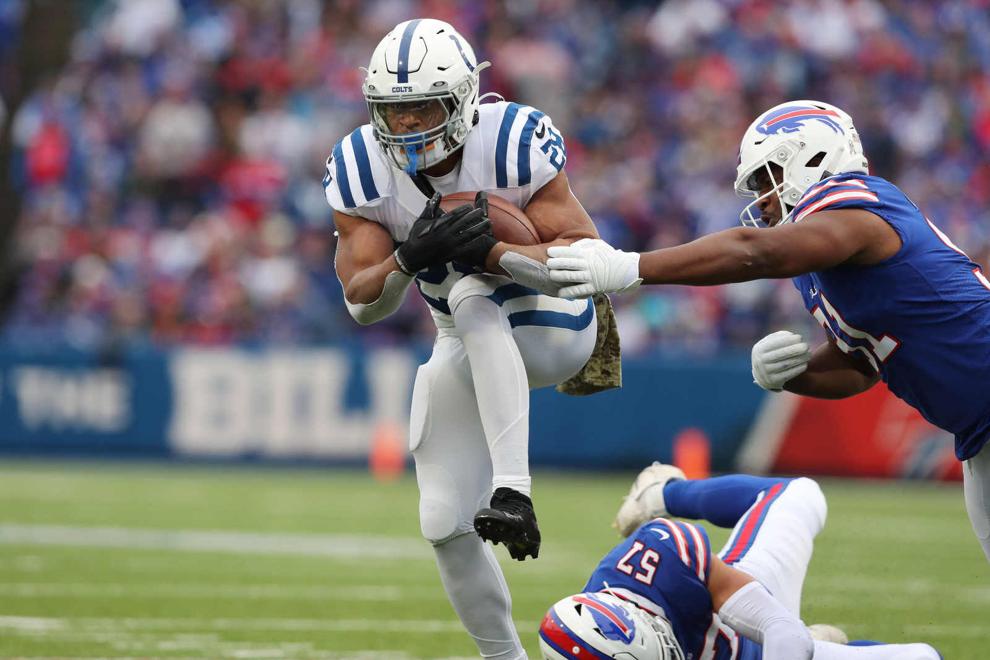 Moss stuffed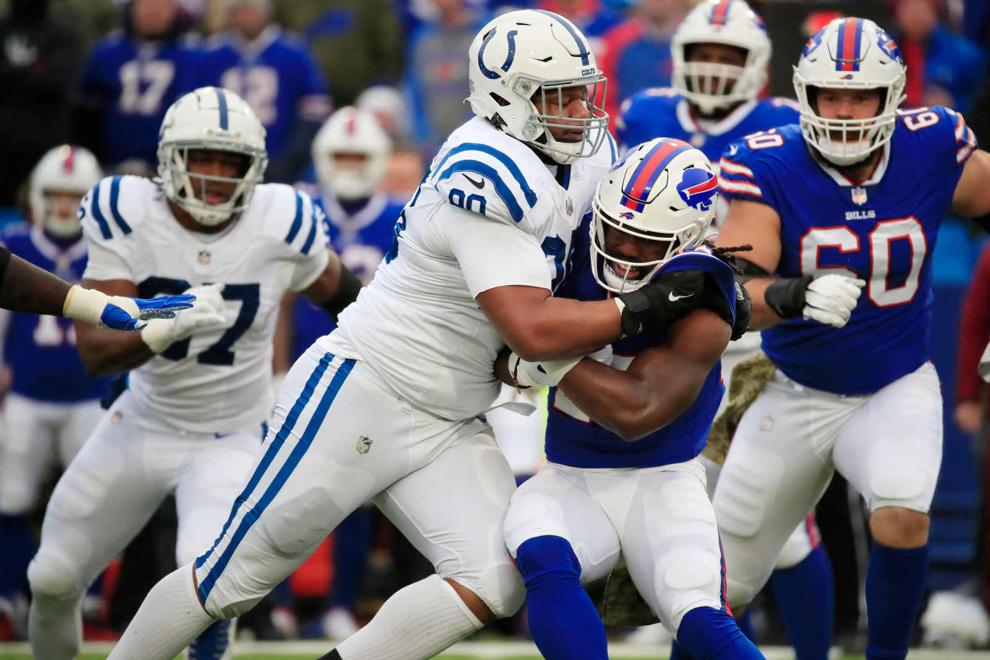 Pittman up the middle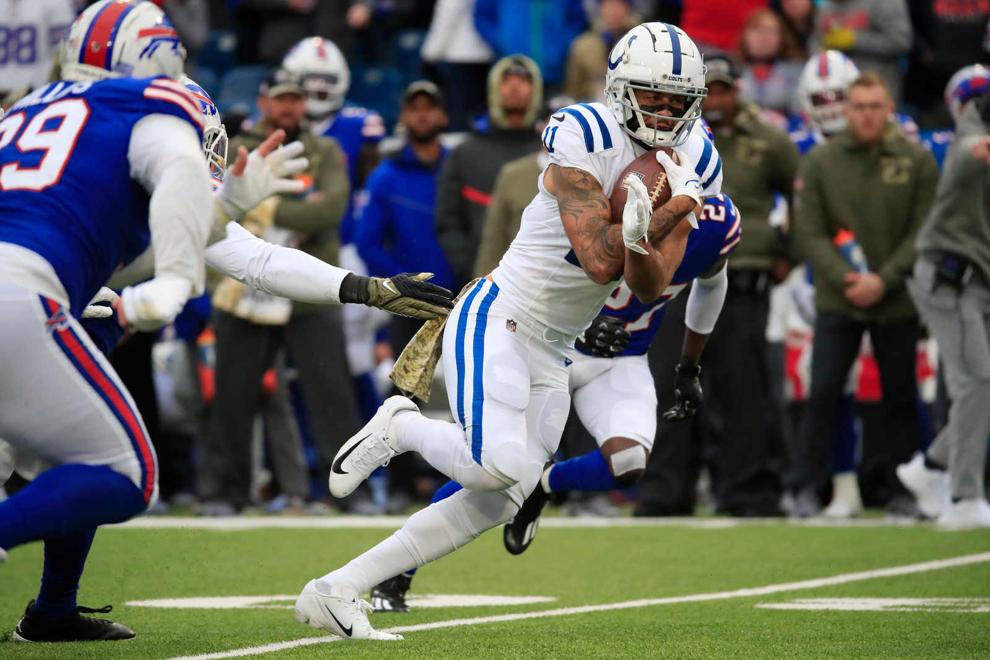 Allen throws heat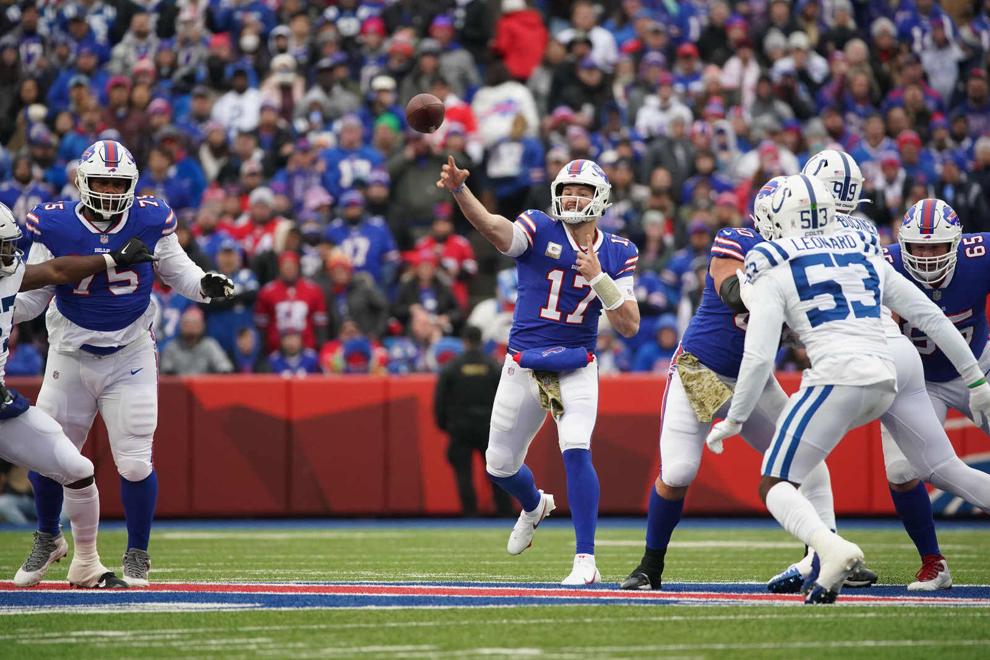 Gilliam rushes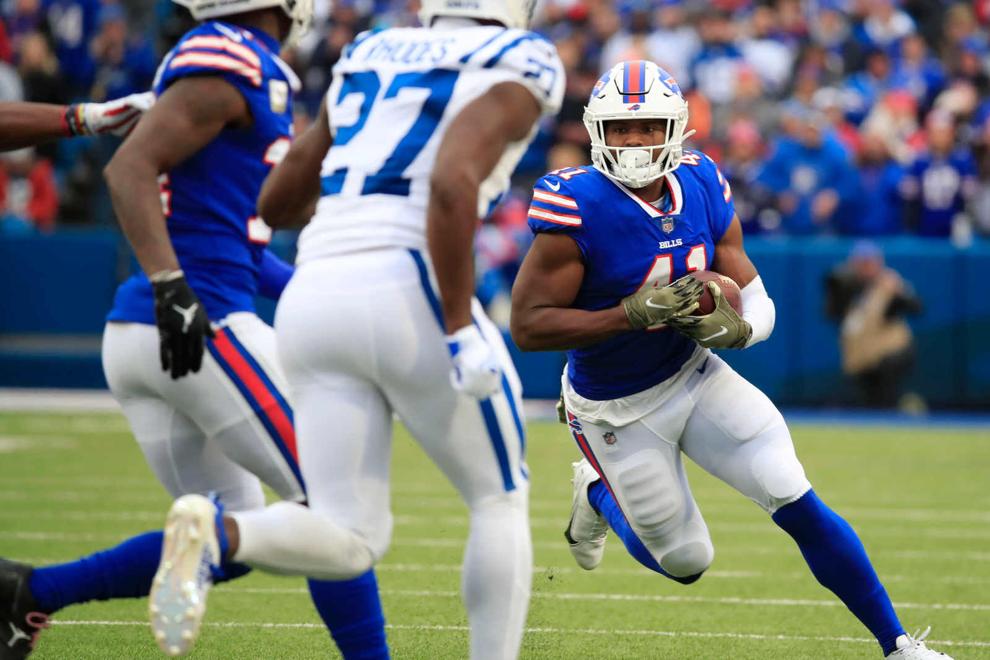 Broken play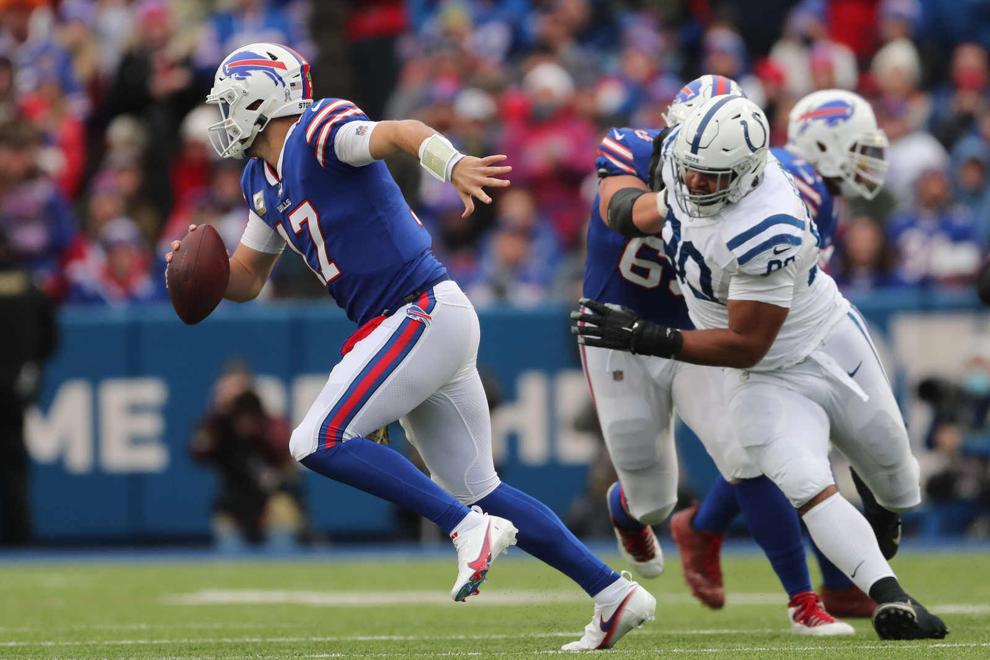 Taylor, yet again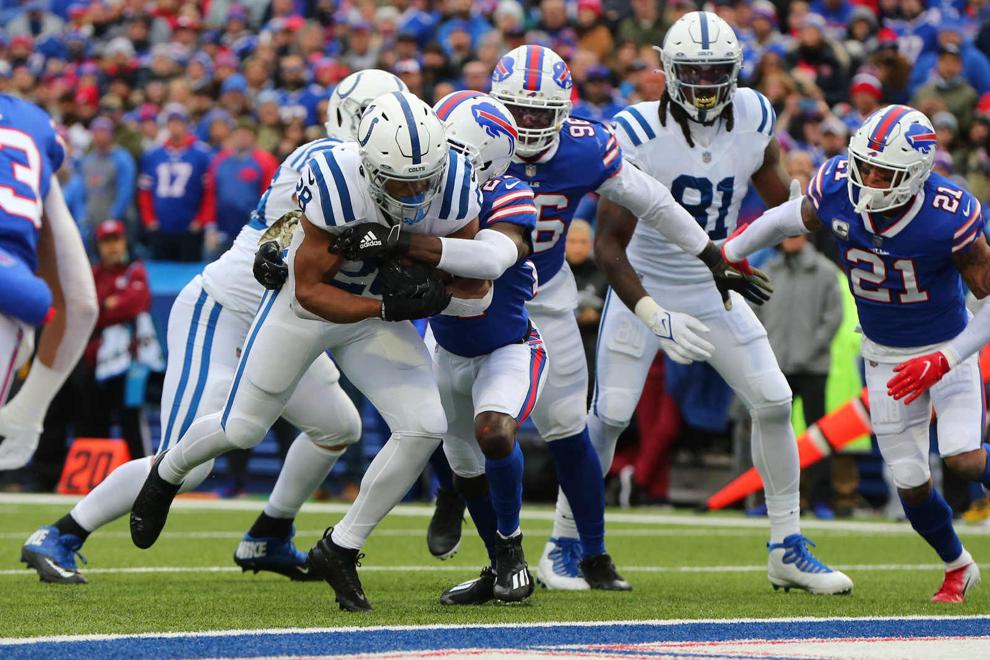 Beasley tracks it down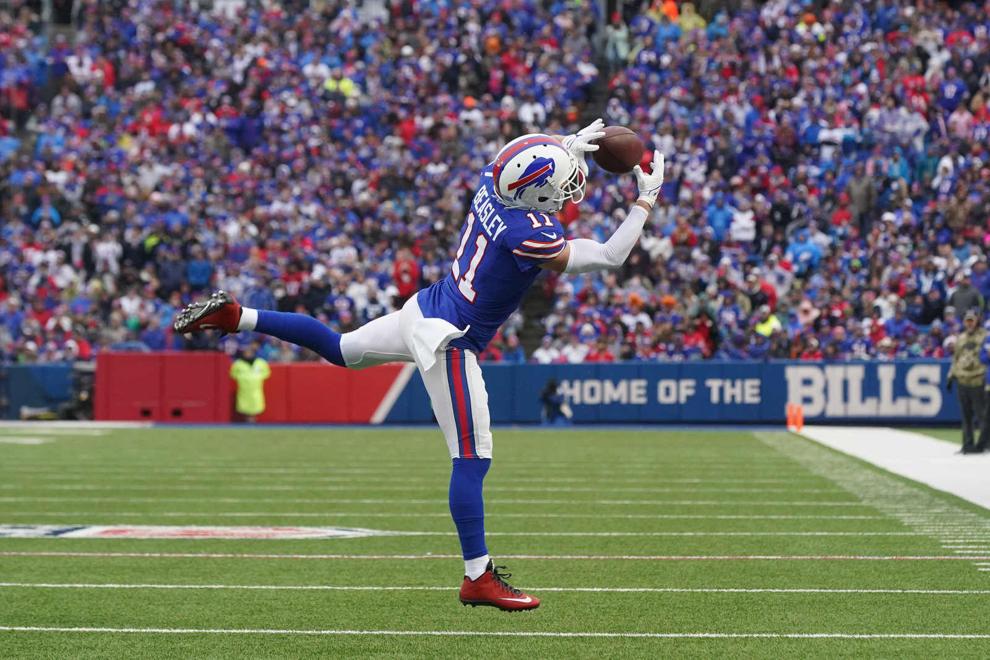 Davis makes a catch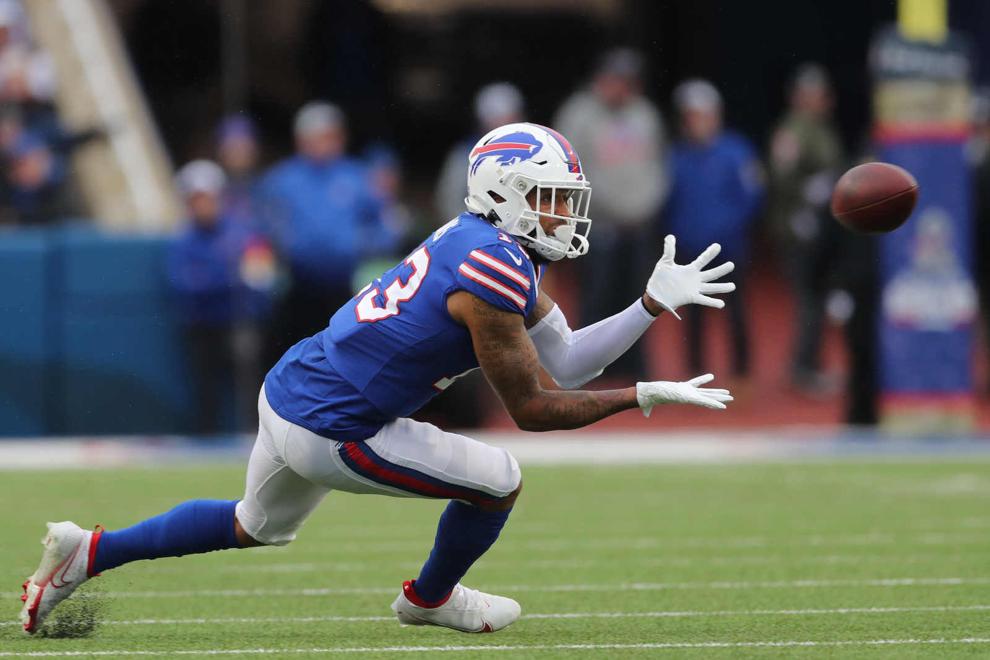 Breida slips away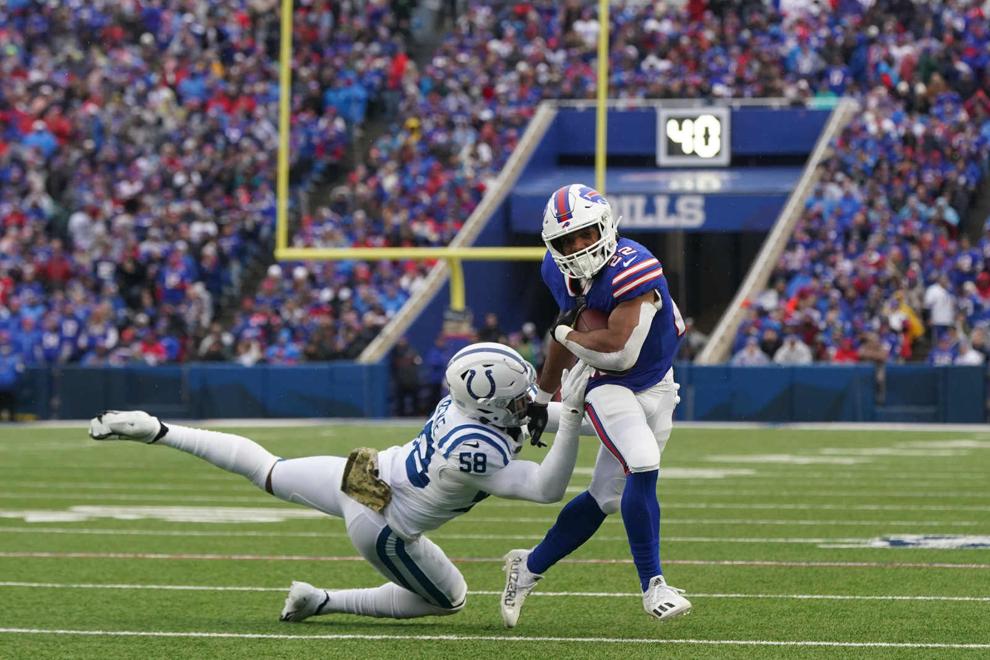 Odum intercepts again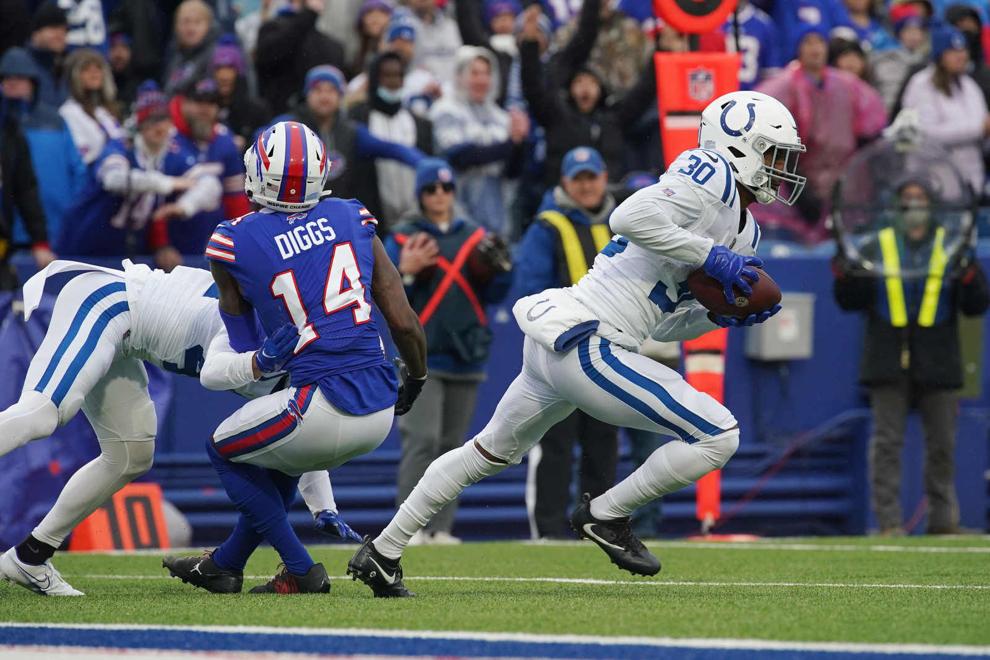 Allen scrambles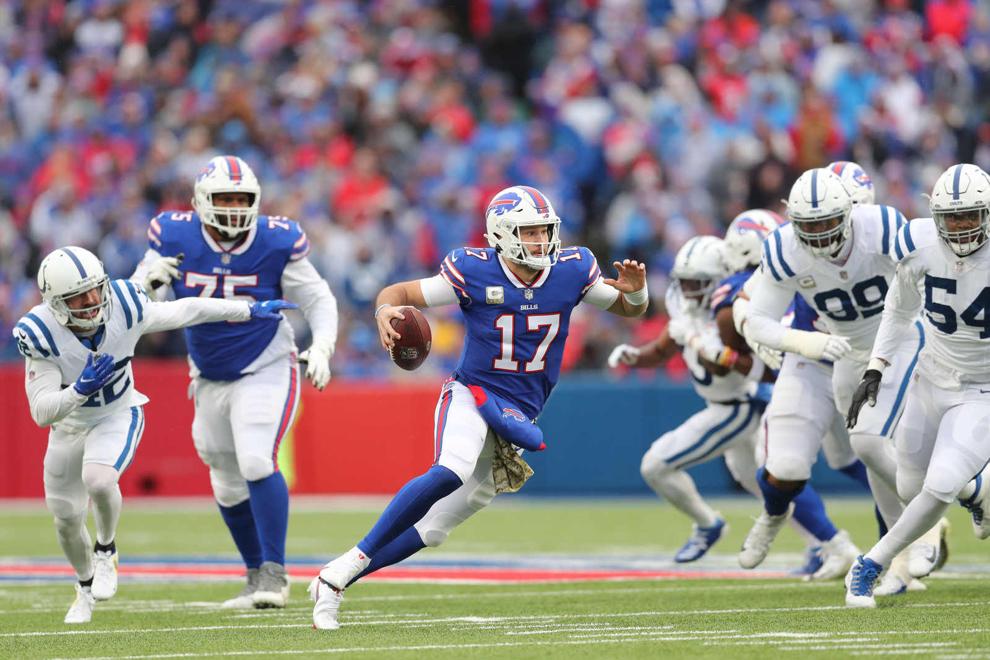 Motor up the middle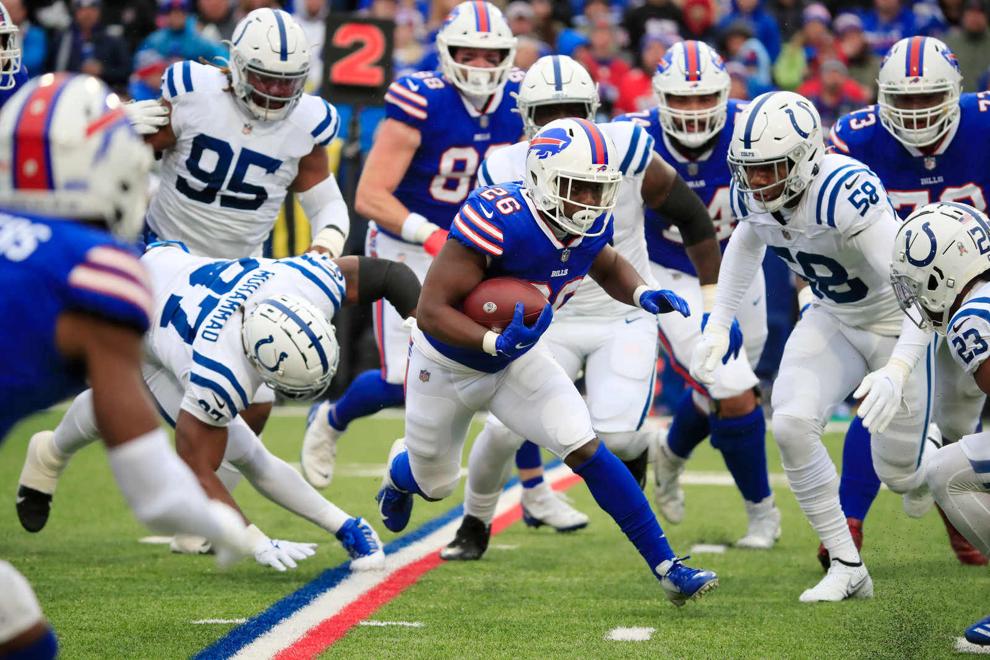 Coach calls it
First down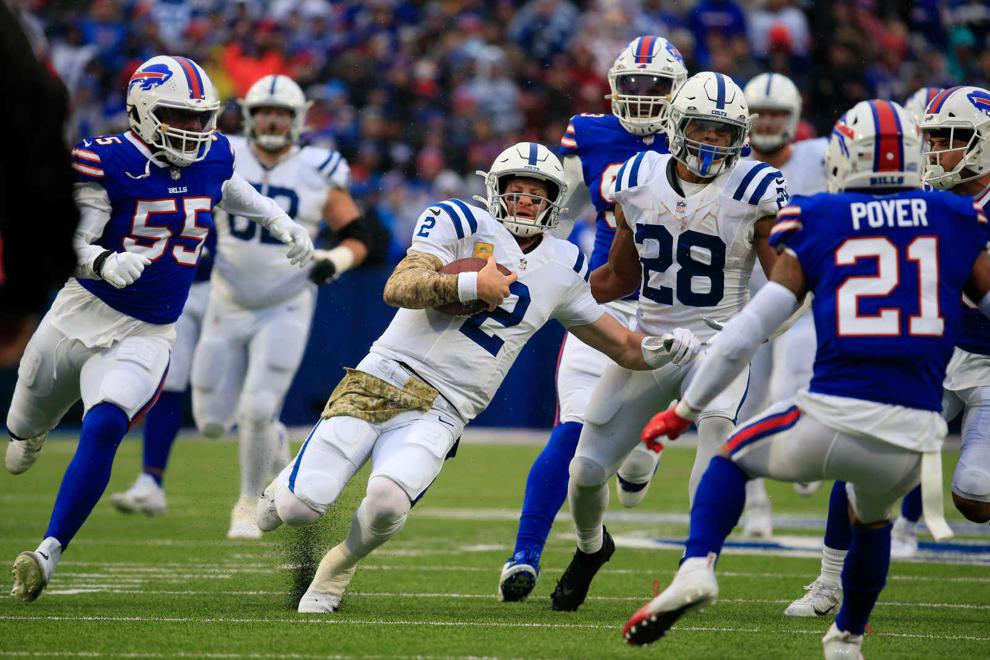 Taylor sees a hole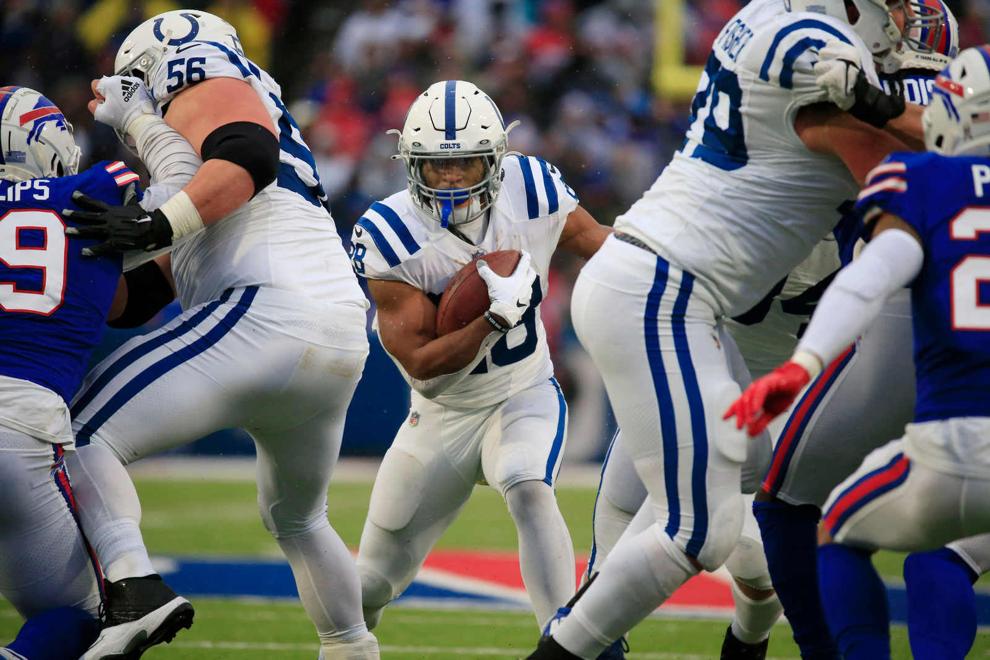 Milano defends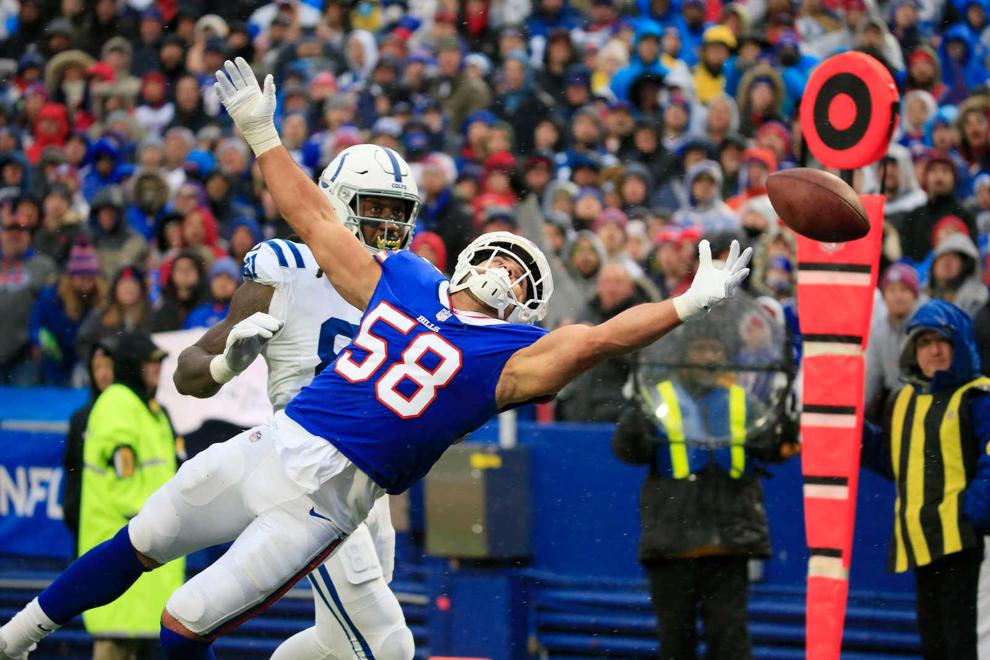 Deadly turnover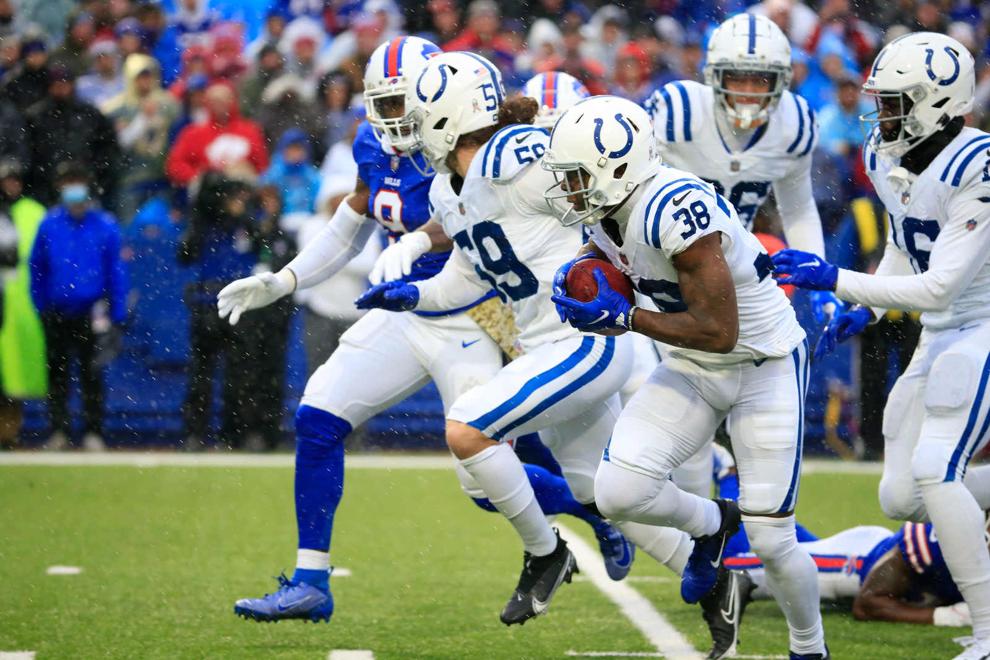 Making the Bills pay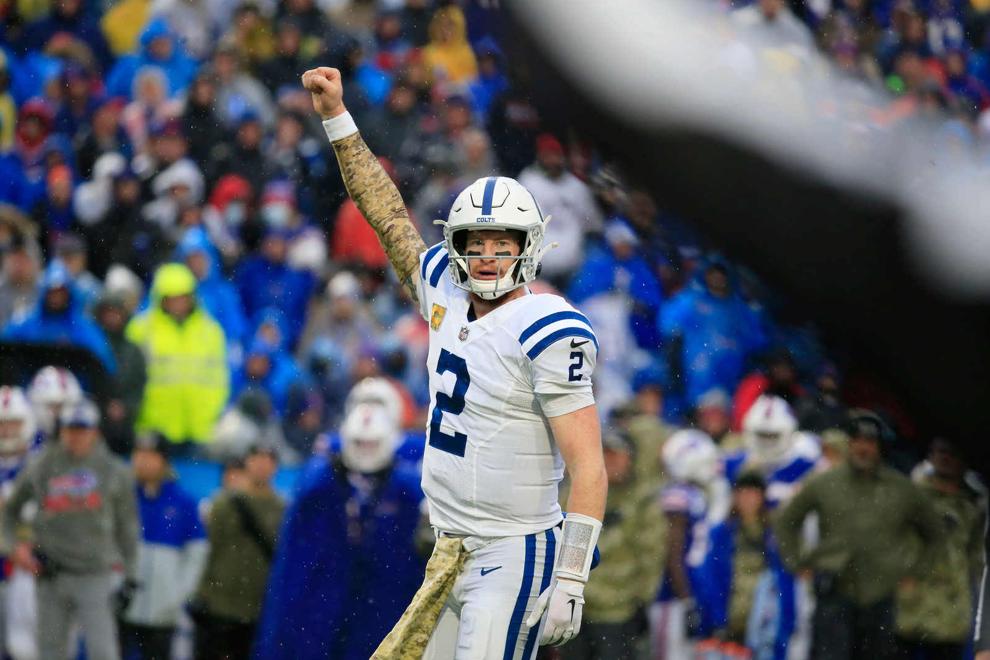 McKenzie upended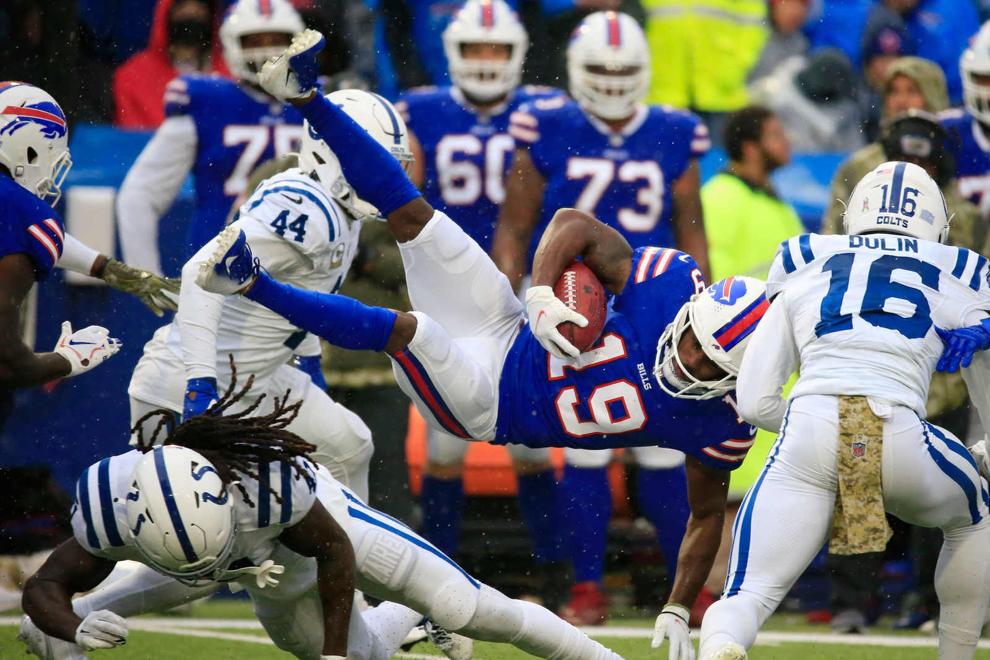 Knox protects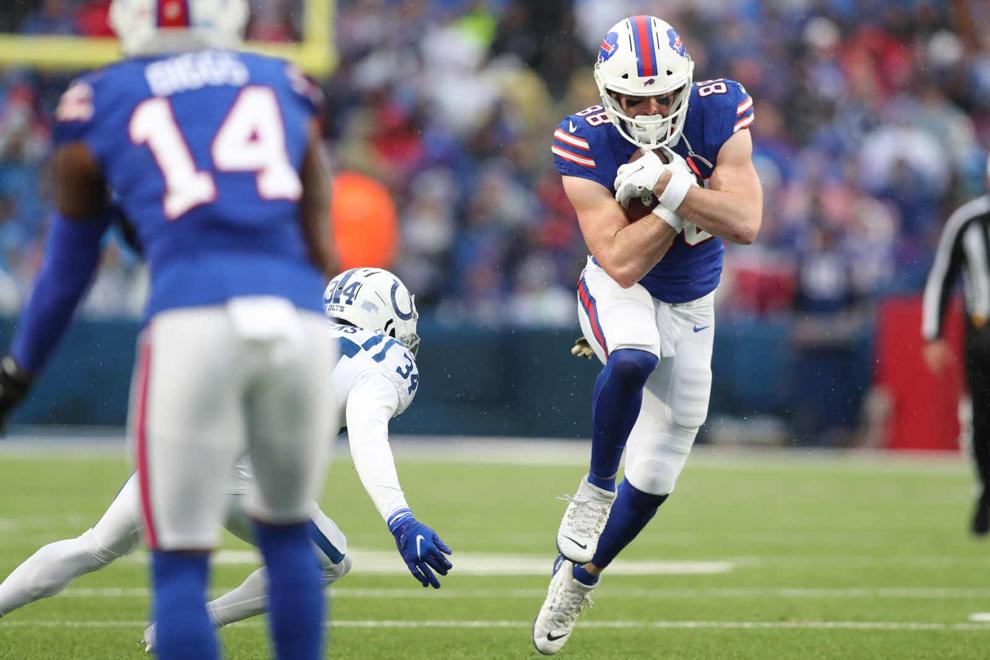 Tough day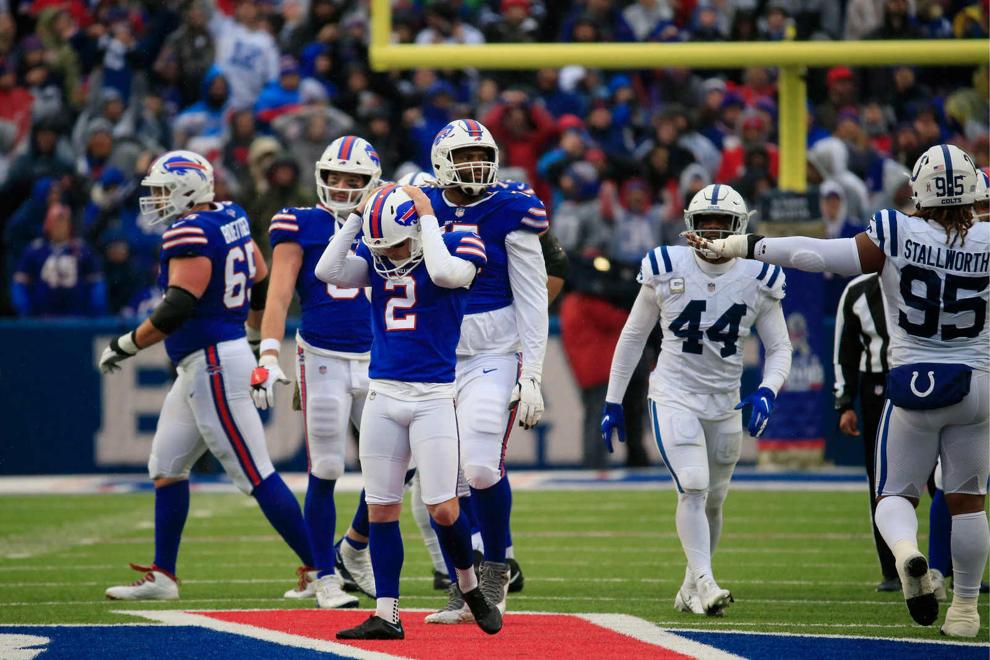 Indie protects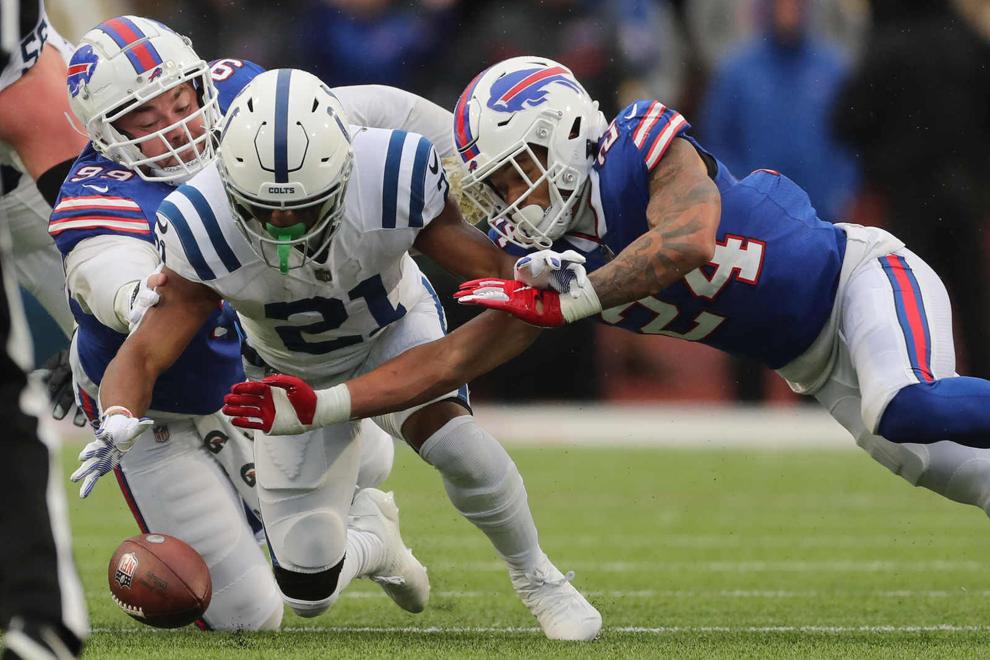 Singletary slips away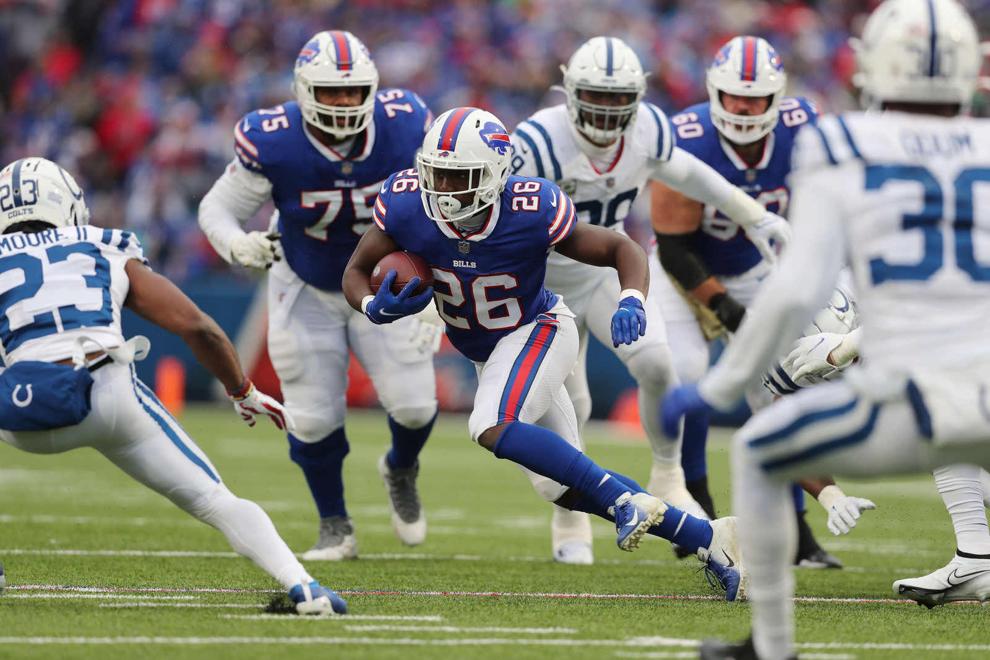 Pressure on Wentz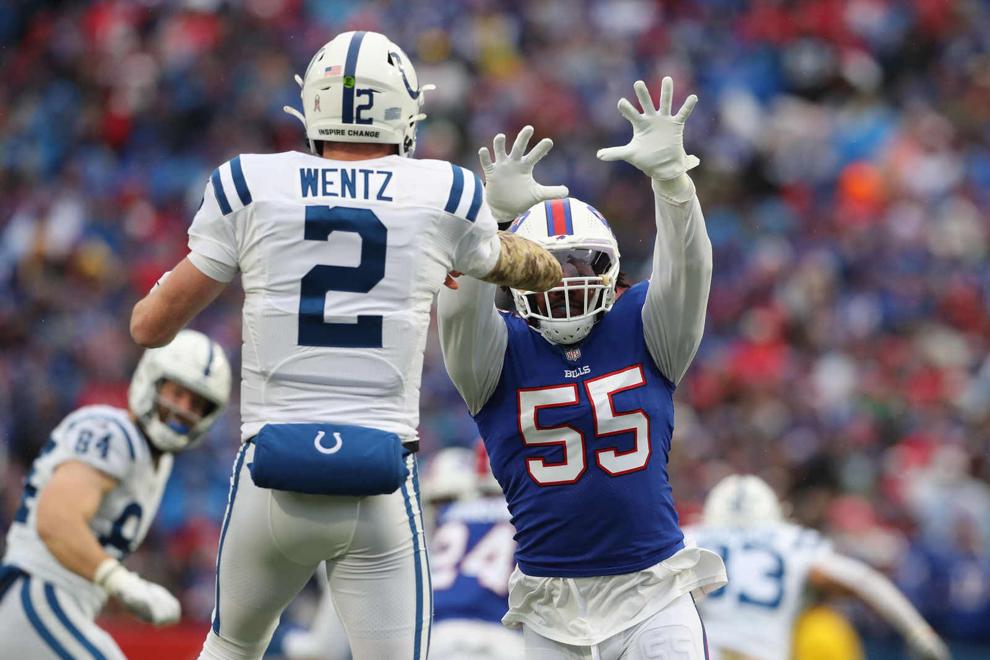 Three more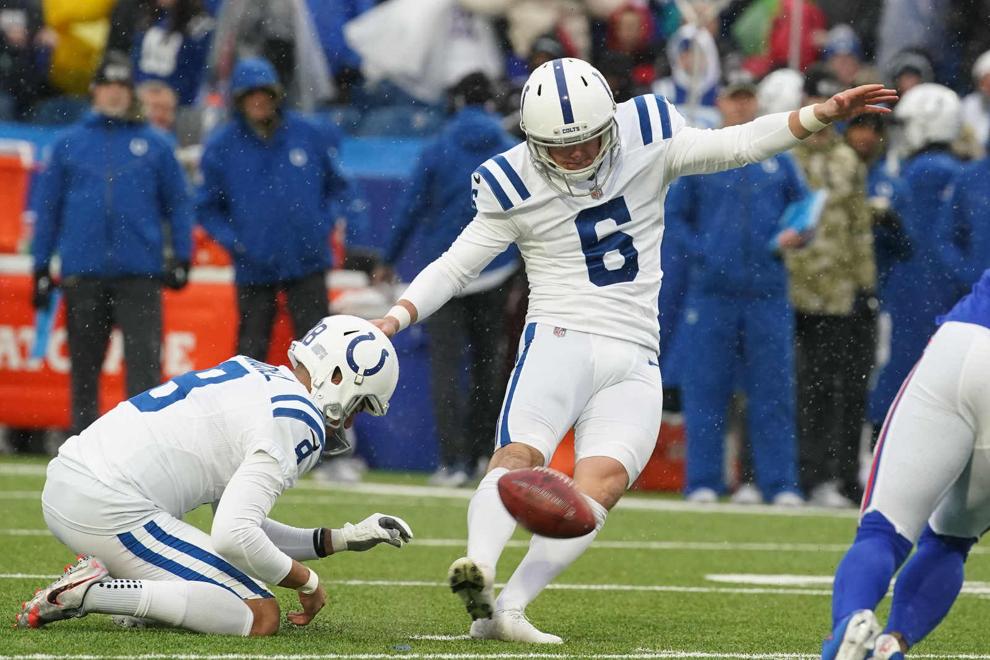 Oliver sacks Wentz
Chasing Taylor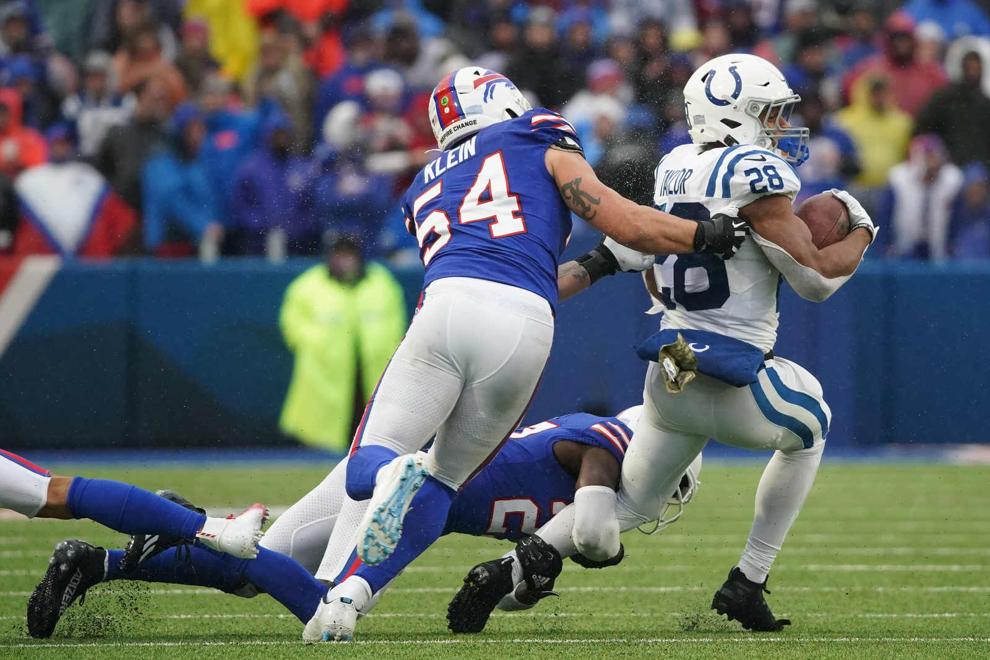 Big run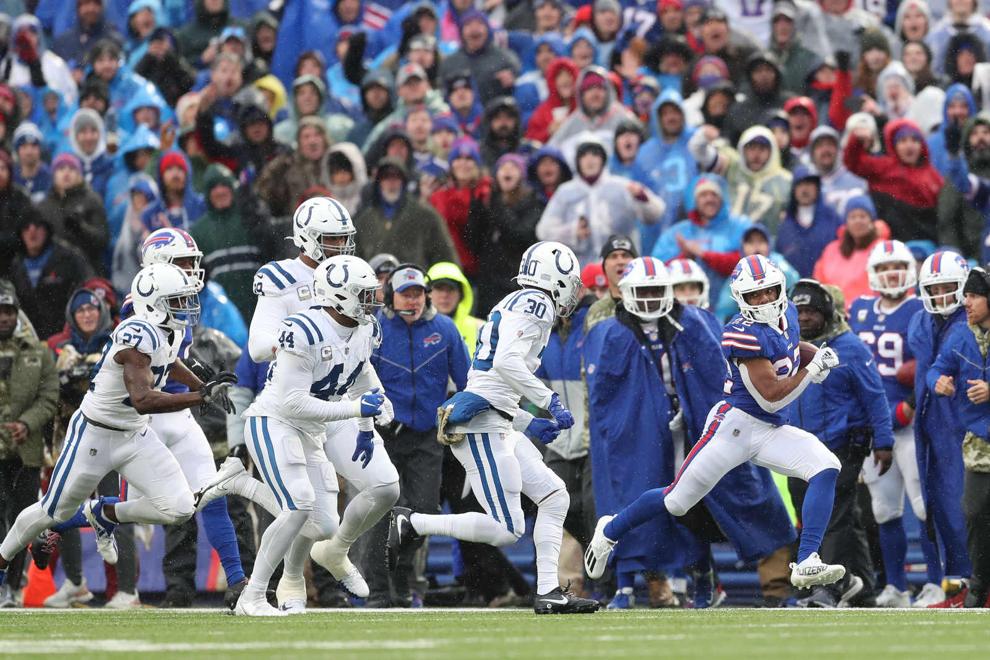 Breida streaks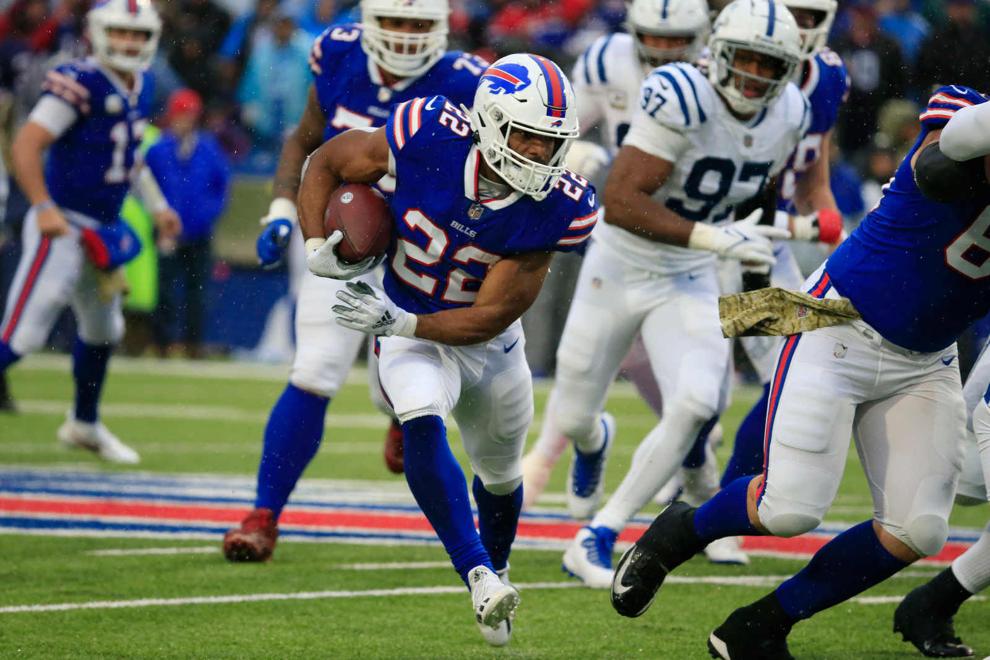 No good, again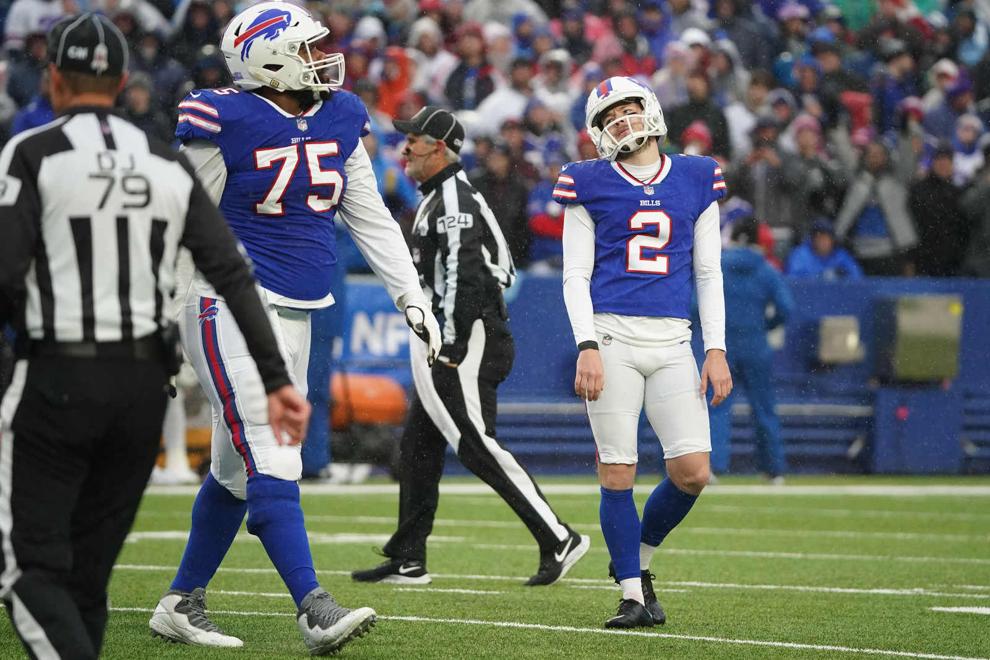 Like a rolling stone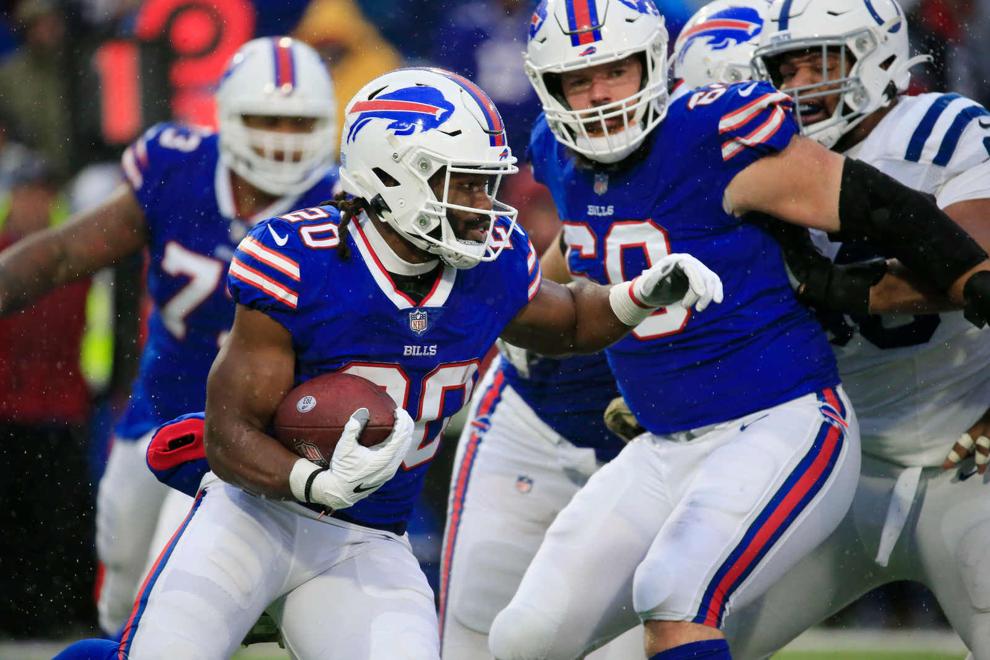 Picked off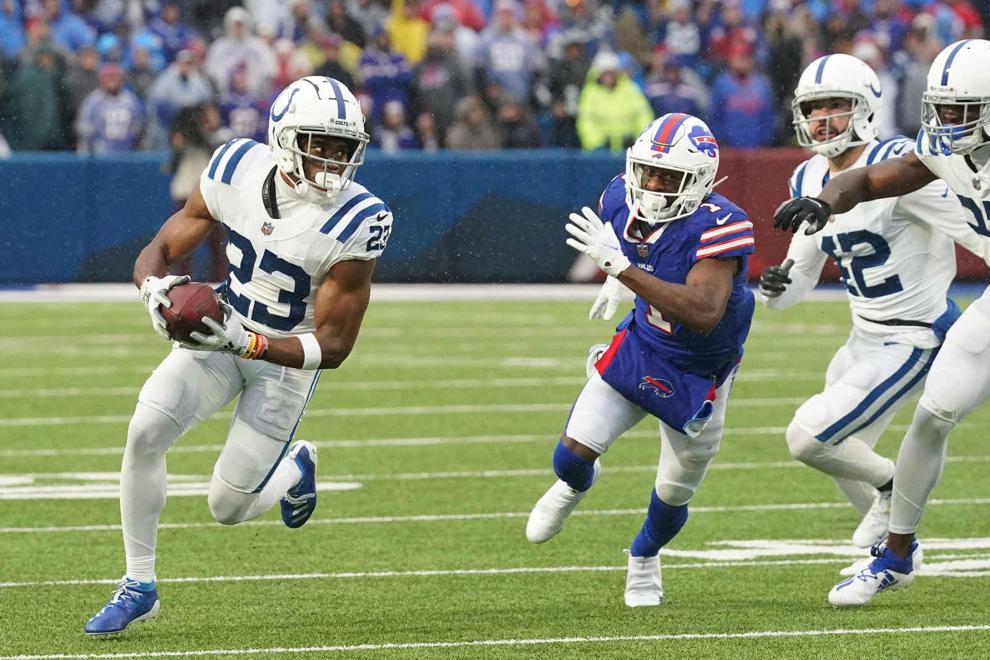 Too little, too late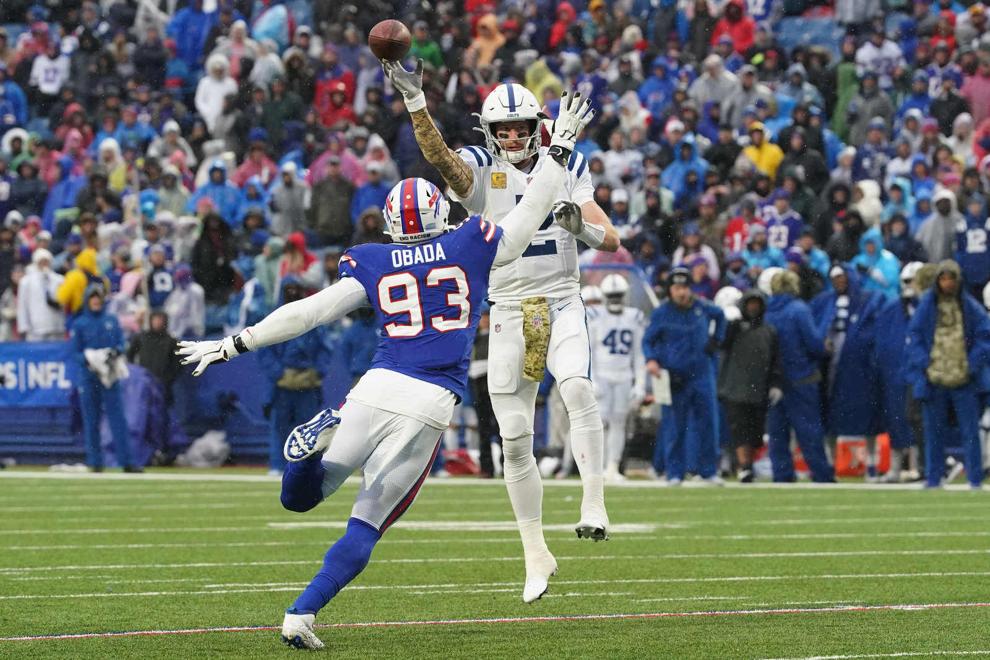 Big game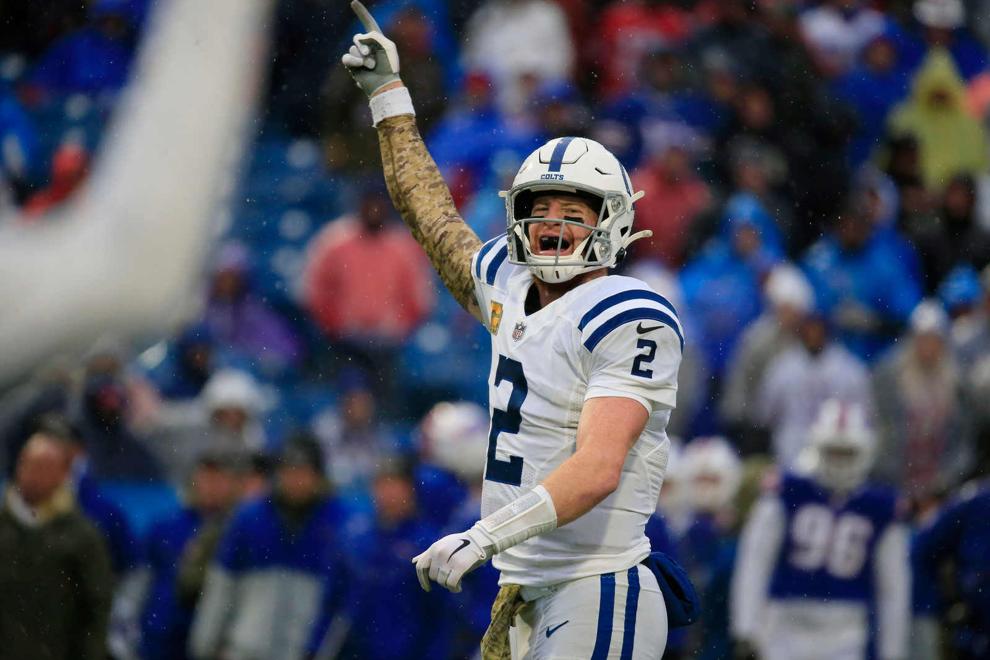 Nowhere to go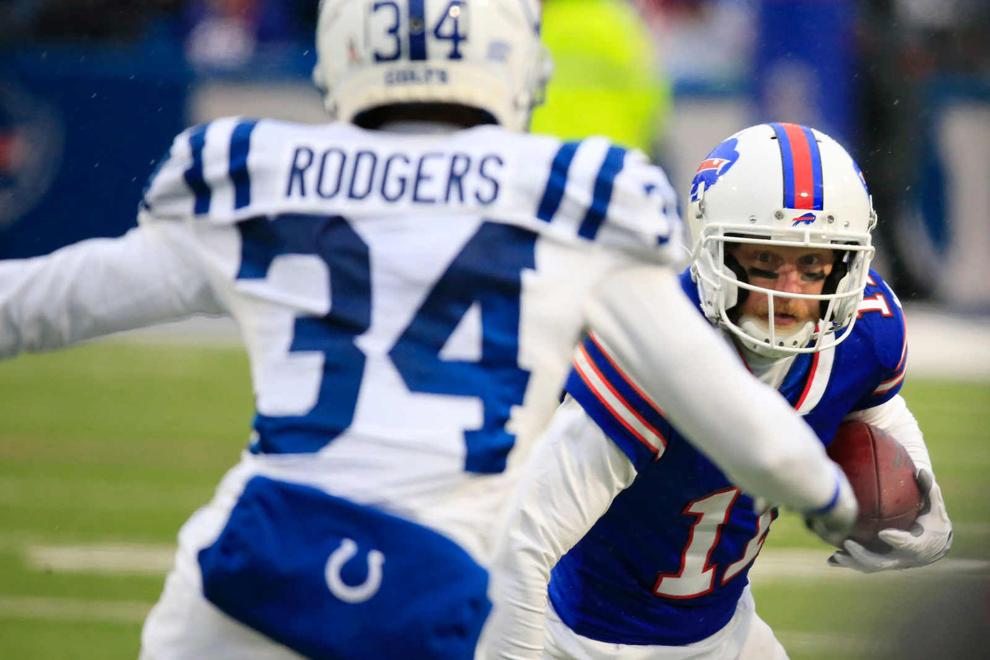 Passing the pigskin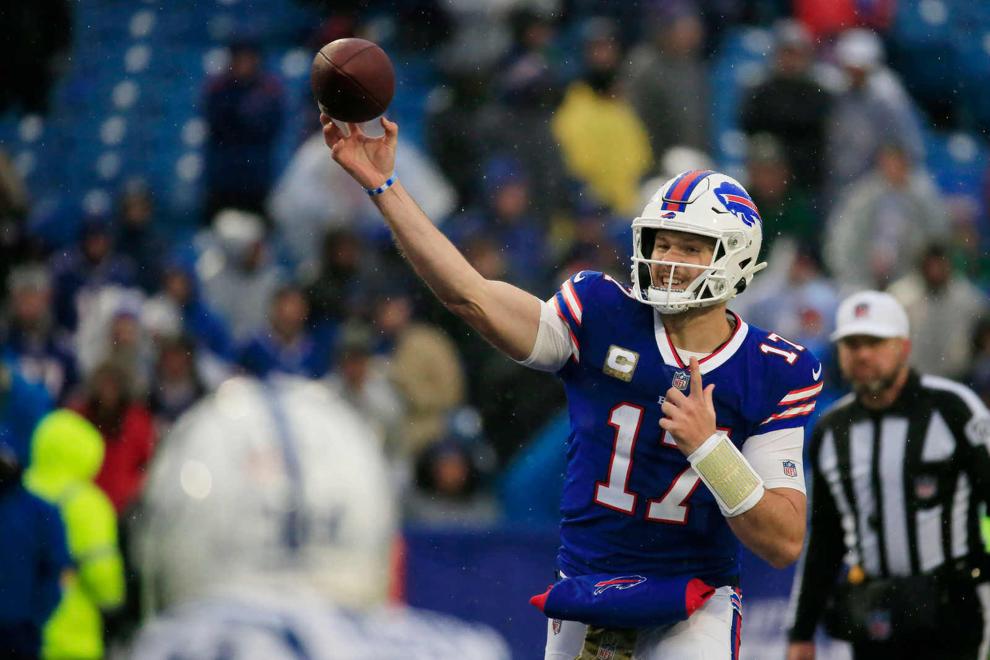 Bad day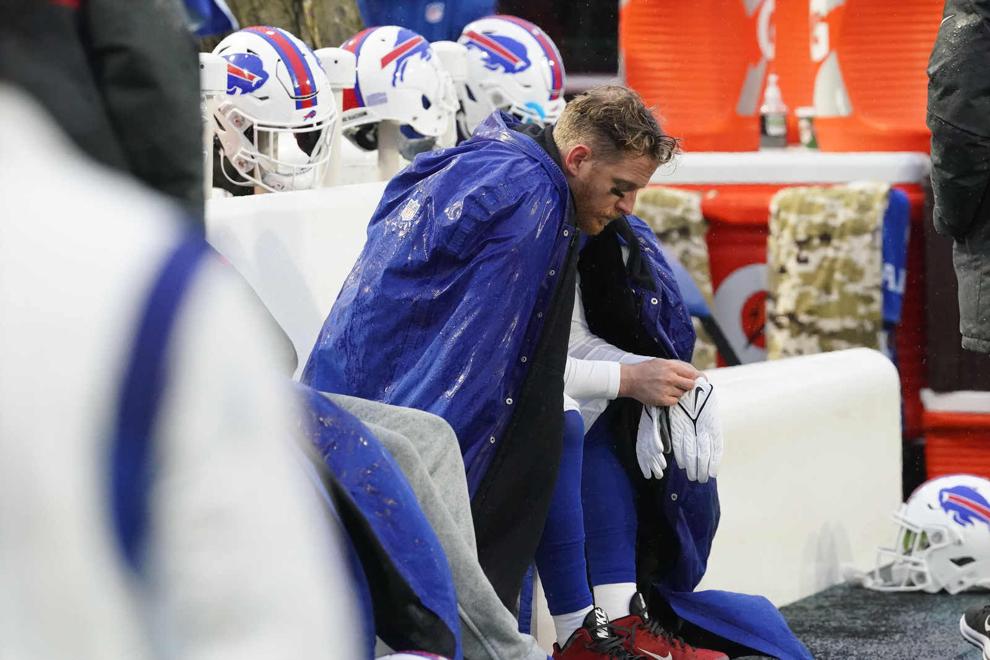 "Terrible feeling"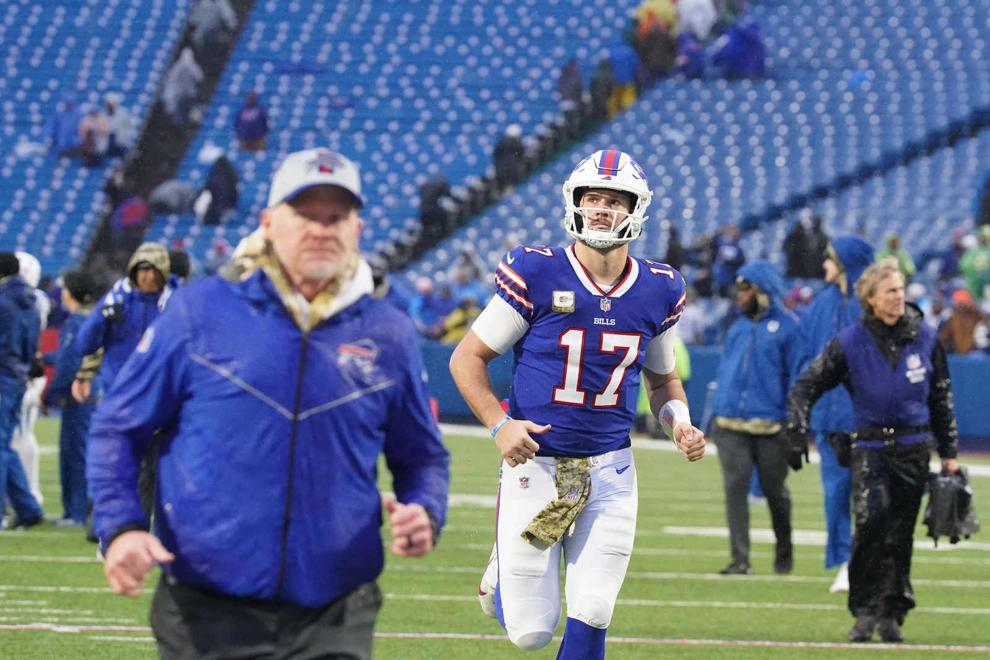 Watch now: Bills coach McDermott talks about loss to Colts