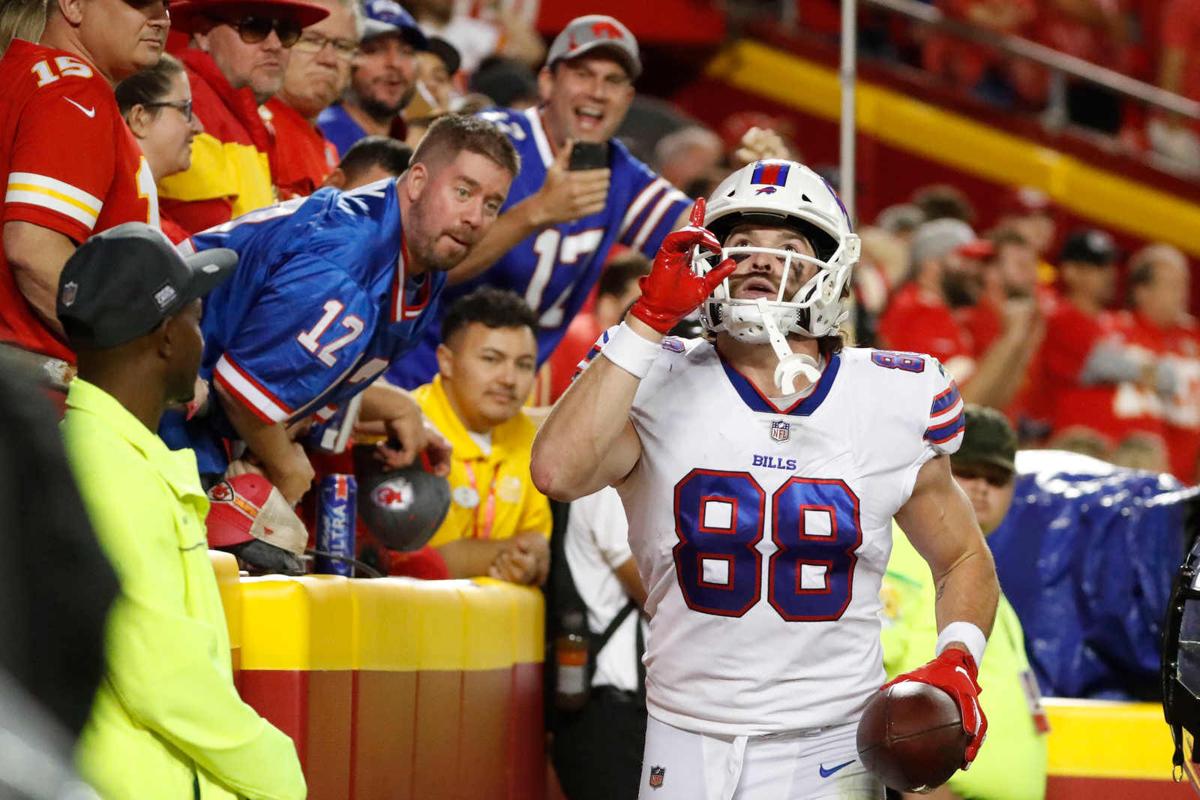 KANSAS CITY, Mo. – Travis Kelce what? Zach Ertz who?
Buffalo Bills general manager Brandon Beane pulled no punches after last season ended in a decisive loss to the Kansas City Chiefs in the AFC championship game, bemoaning the fact that Buffalo didn't have a tight end who struck fear in opposing defensive coordinators.
Not like Kelce, the Chiefs' perennial All-Pro.
Not like Ertz, the Philadelphia Eagles' three-time Pro Bowler, the subject of trade speculation throughout the offseason.
Dawson Knox has been a revelation in his third pro season, catching five touchdowns in as many games to add another dimension to Buffalo's explosive offense and help make it abundantly clear the Bills (4-1) are the new team to beat in the AFC.
The mighty Chiefs (2-3), with three losses in five conference games, have been deposed after reaching back-to-back Super Bowls. That's the major takeaway from the Bills' 38-20 victory Sunday night at Arrowhead Stadium in a nationally televised rematch of last season's 38-24 loss in the AFC title game.
"I don't know if he's doing anything different, per se," Josh Allen said about Knox, who snared three catches for a game- and career-high 117 receiving yards and ranks second in the NFL with five touchdown grabs.
"He's just making plays. He's getting open. I trust him. I've trusted him ever since I've known him. But I think he's trusting himself now, understanding that every play, there's the potential of him getting the ball. He runs the right routes. He's one of our better blockers. I'd say he's one of the better blocking tight ends in the league. And he just comes to work each and every day and just wants to help this team win football games."
Despite missing linebacker Matt Milano, despite repeatedly shooting themselves in the foot with ill-timed penalties on both offense and defense, despite a halftime lightning delay that lasted an hour and 15 minutes and could have squelched the momentum they built in the second quarter, the Bills were able to get the Kansas City monkey off their backs.
They did so by outslugging the two-time AFC champs and winning the turnover battle, 4-0.
"We know how good we can be," linebacker Tremaine Edmunds said, "so we're not surprised as far as the success we're having."
Allen completed 15 of 26 passes for 316 yards and three touchdowns and ran for a game-high 62 yards and a score on eight carries. Knox went off. Emmanuel Sanders enjoyed his second two-touchdown performance of the season. And the Bills defense stymied the most prolific offense in the league.
Buffalo built a 24-13 halftime lead as Allen tossed a pair of touchdowns, including a gorgeous, 35-yard laser to Sanders and a 53-yard strike to Knox, who ad-libbed a route while Allen was buying time and found the end zone for the fourth consecutive week.
"If we're on the sideline, you've got to come back to Josh," Knox explained. "I saw (Stefon) Diggs was over there coming back to him, so if no one's deep, you go deep. And thankfully Josh saw me. He's on the run, throwing the ball, I'm sure it was 50 yards just on a dot. Like, it was perfect throw. The whole time it's in the air, I'm just like, 'Gotta catch it. Gotta catch it. Gotta catch it.'"
Knox's latest touchdown gave the Bills a 24-10 lead with 75 seconds remaining in the first half. He also made a spectacular grab for a 41-yard gain early in the third quarter, stretching out to make the catch.
The 6-foot-4, 254-pound tight end is the first in franchise history to catch a touchdown in four consecutive games and the first Bills pass catcher to score in four straight games since Sammy Watkins in 2015.
"I think it's just third year in the system," Knox said, "getting on the same page with Josh, building trust with him, building trust with (offensive coordinator Brian Daboll). I don't think a lot has changed, but just stacking good practices on each other and continuing to build that trust."
He is also the Bills' first tight end with a 100-yard receiving game since Charles Clay at Atlanta in 2017 and tied Ernie Warlick – who had 117 yards against the Dallas Texans, the Chiefs' forebearer, in 1962 – for the third-most receiving yardage by a tight end in a game in franchise history.
Only Paul Costa, who surpassed the mark twice in 1967, had more.
Knox's five touchdowns this season match his total from his first two seasons combined since being drafted out of Ole Miss in the third round in 2019. 
And his five touchdown catches are not only the most among NFL tight ends this season, but just one short of Los Angeles Chargers wide receiver Mike Williams, who leads the league with six.
Only three other NFL players have caught five touchdowns this season, all of them wide receivers: DK Metcalf, Cooper Kupp and Ja'Marr Chase.
Rob Gronkowski and Kelce are next in line among tight ends with four scores, followed by Dalton Schultz with three.
As unstoppable as the Kansas City offense has looked the last few seasons, its defense has never been more abysmal.
The Chiefs ended the first month of the season ranked 31st out of 32 teams in points allowed, having surrendered an average of 31.3 points per game.
The Bills had 31 points on the board by midway through the third quarter, delivering a dagger courtesy of Micah Hyde's first career pick six, a 25-yard return to give Buffalo a 31-13 advantage.
The Bills, meanwhile, entered game with league's best scoring defense, allowing an average of 11 points per game, including shutouts in two of their last three contests. But those games were against backup quarterbacks in Miami's Jacoby Brissett, Washington's Taylor Heinicke and Houston's Davis Mills.
Mahomes, on the road, served as a playoff-caliber test.
"We're definitely going to enjoy it," Sanders said, "but at the same time it's not like we won a Super Bowl or something. It's still Week 5. We've got to have perspective."
Fair enough. But the Bills have precious few opportunities to prove themselves against elite competition during the regular season, considering the rest of the AFC East is trash.
They have another chance on the road next week against the Tennessee Titans on Monday Night Football in Nashville, where they'll work to keep from getting bulldozed by Derrick Henry.
Then they host the Miami Dolphins, visit the Jacksonville Jaguars and New York Jets and host the Indianapolis Colts – four teams that have three victories combined.
The Bills should be on at least a four-game winning streak – and perhaps a nine-game romp – heading into a prime-time matchup at the New Orleans Saints on Thanksgiving.
That leaves home and away matchups against the New England Patriots and rookie quarterback Mac Jones, a visit to Tom Brady and the defending Super Bowl champion Tampa Bay Buccaneers, and home games against the Carolina Panthers, Atlanta Falcons and the season finale against the Jets.
So Tennessee, New Orleans and Tampa Bay.
Those are the remaining measuring stick games.
And that's being generous to the Saints, considering we're talking about Jameis Winston and not Drew Brees, but the Bills should be tested by the short week and the environment at the Superdome.
And keep defensive coordinators up all night.
Photos: Bills dominate Chiefs in AFC grudge match
The Hurdle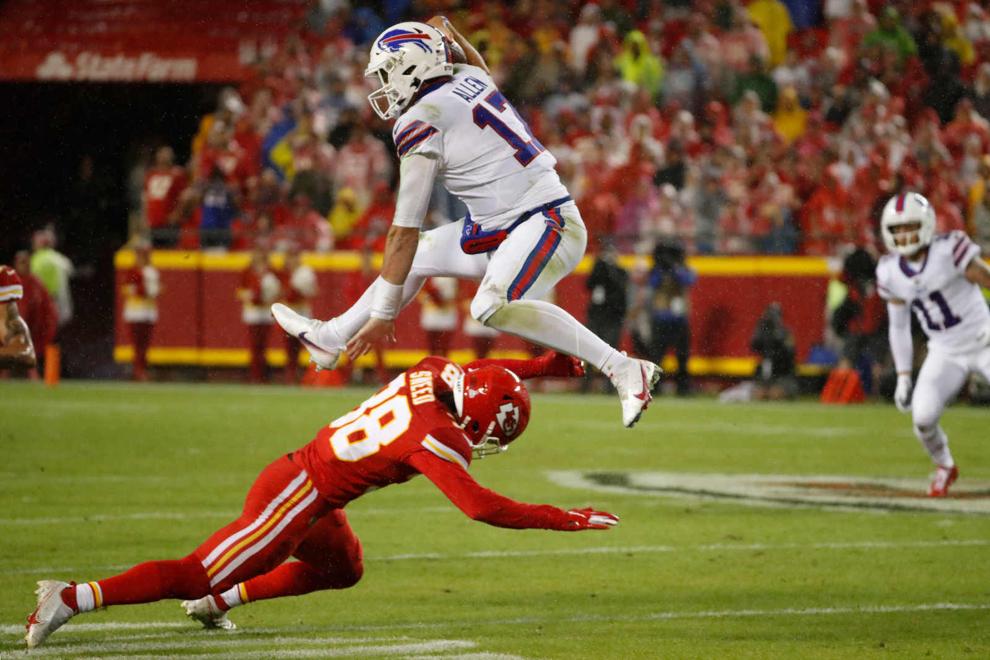 Game killer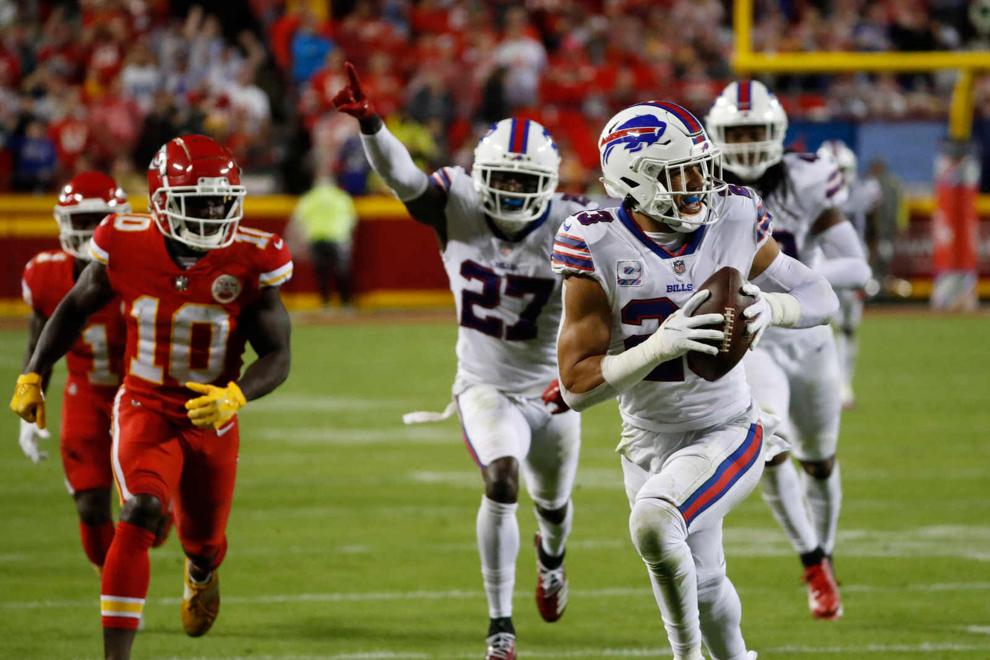 Pretty pass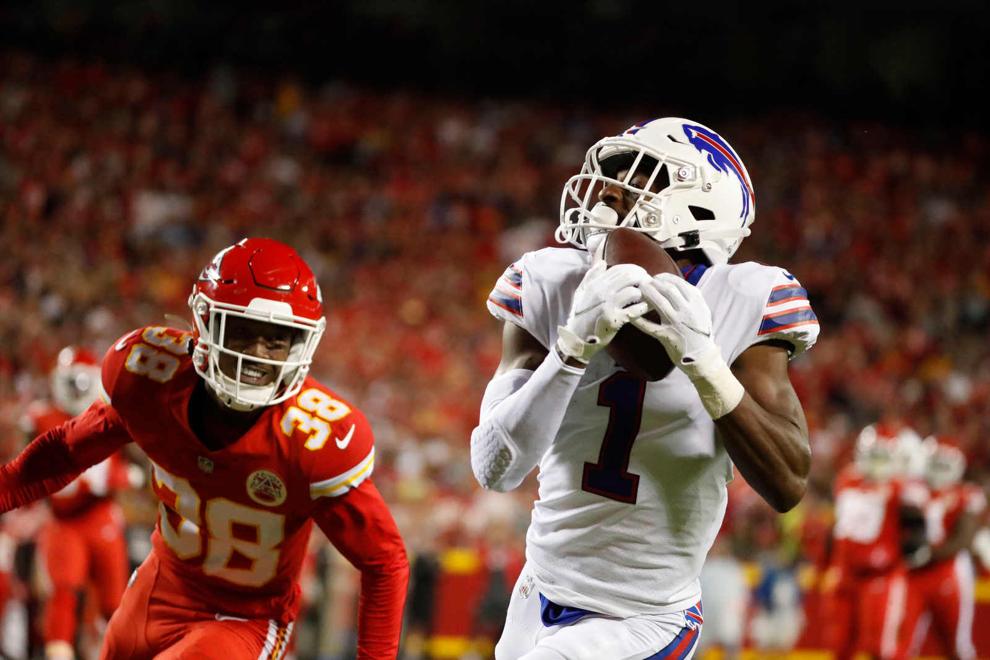 Familiar sight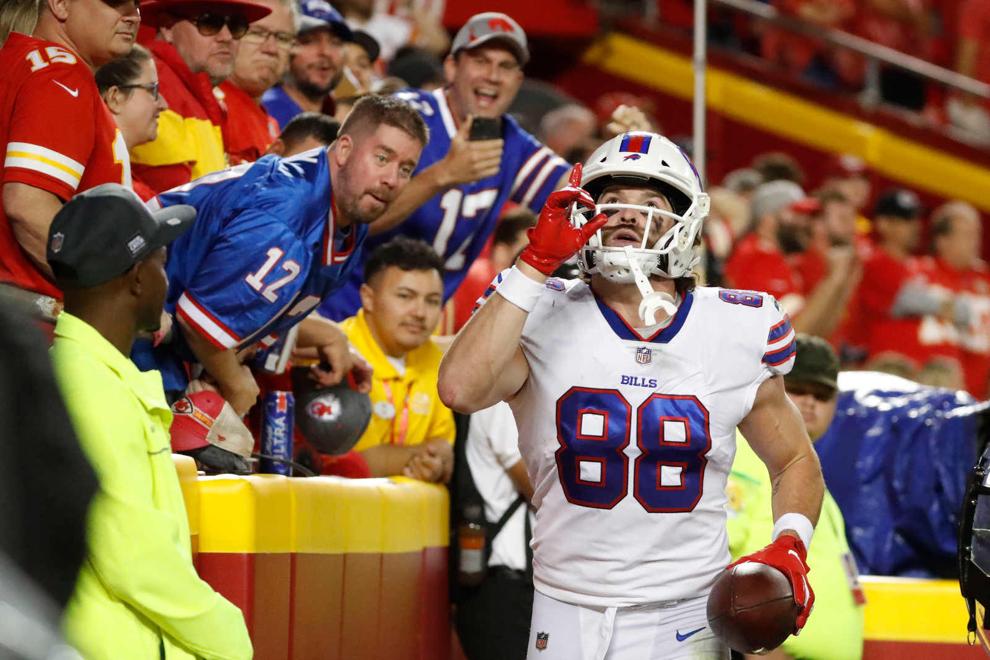 Connection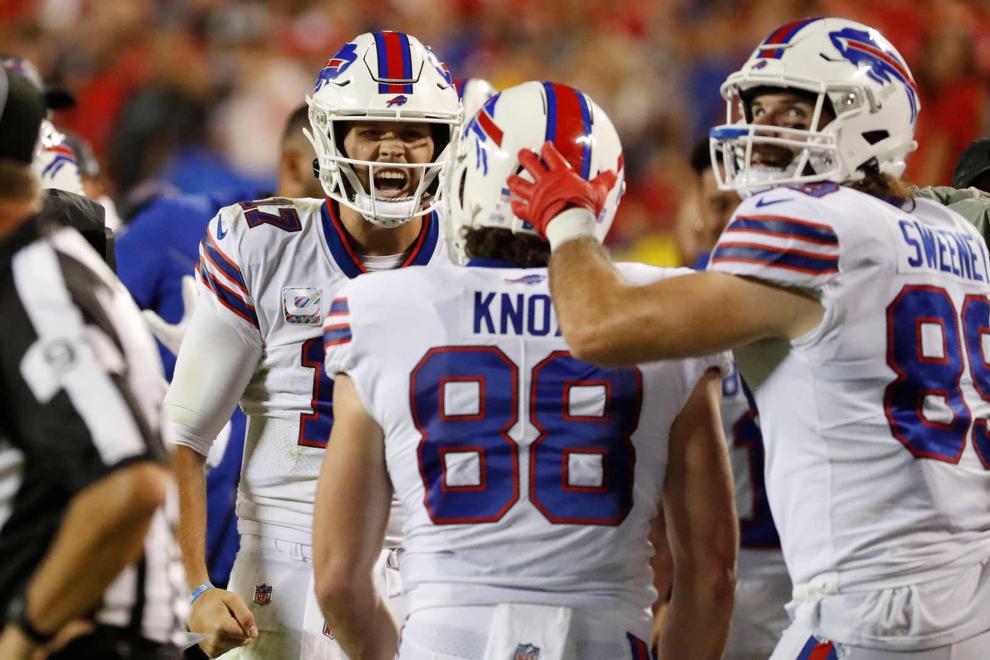 On the run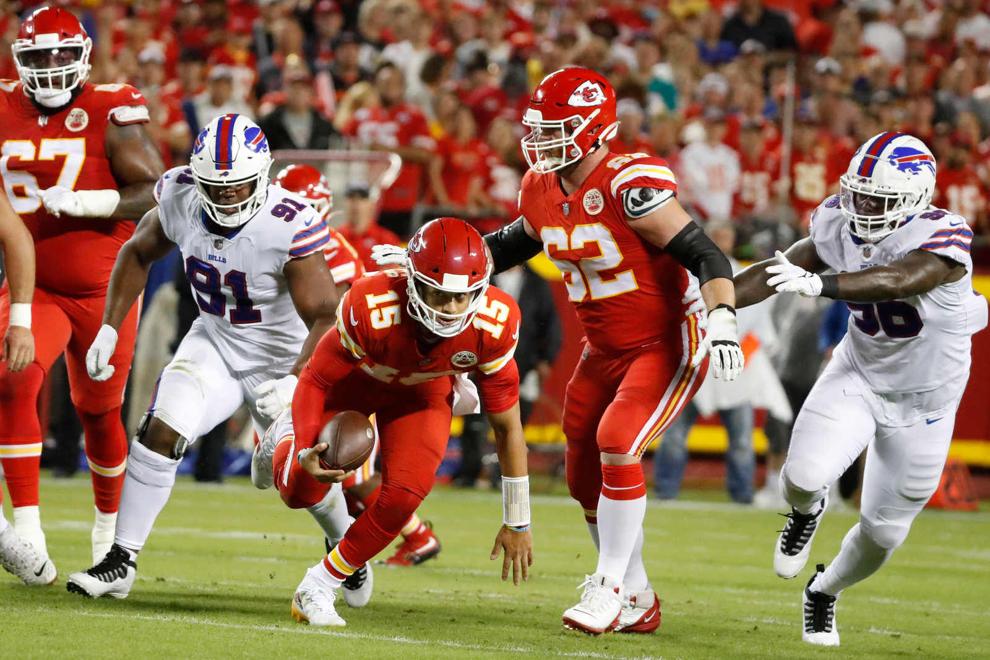 Turnover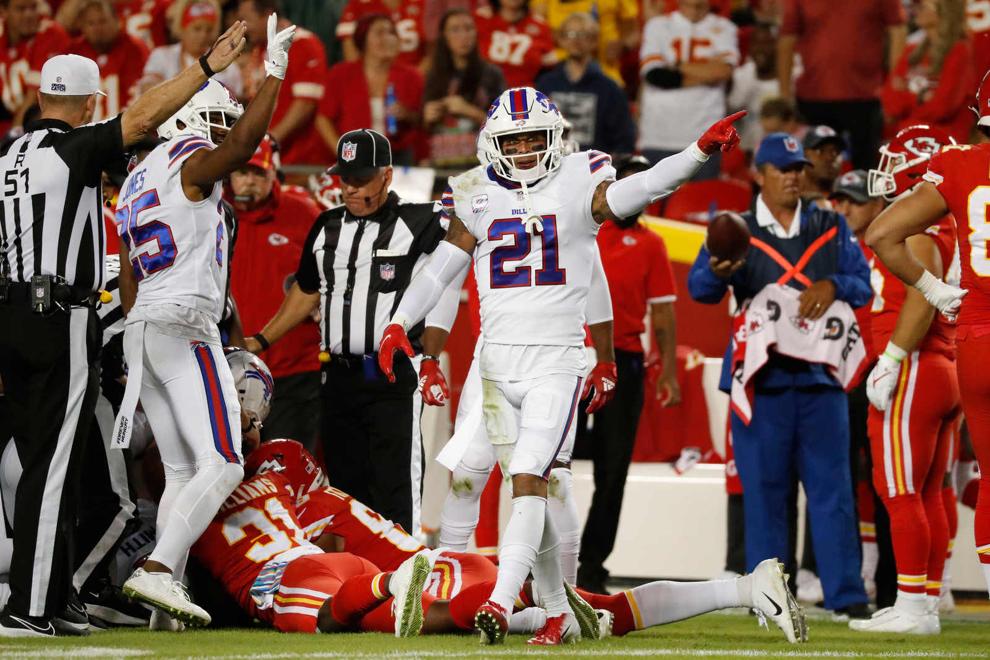 Allen does it alone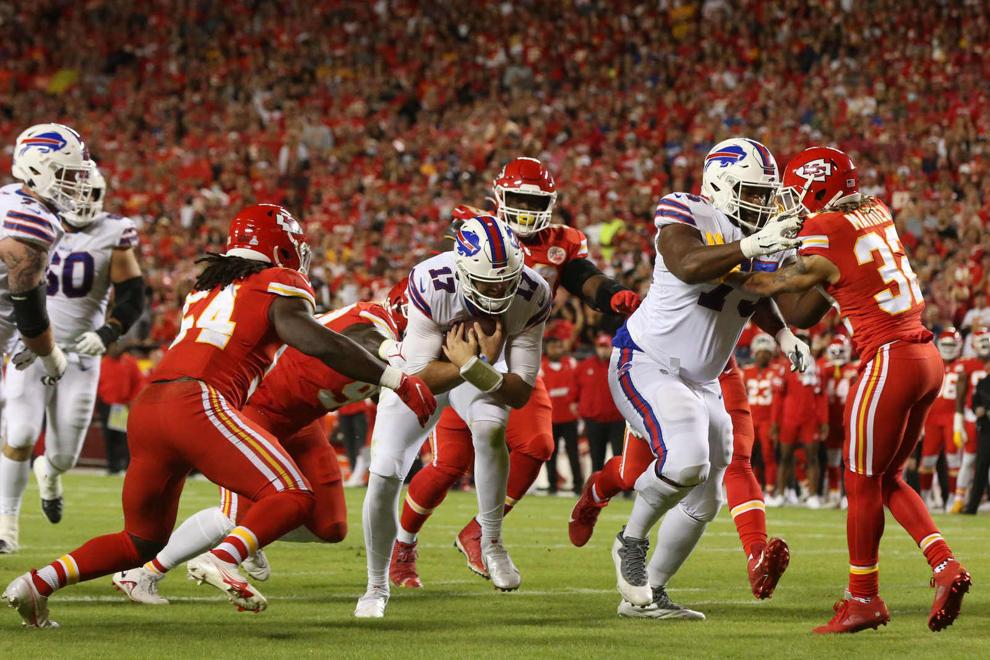 Rushing yards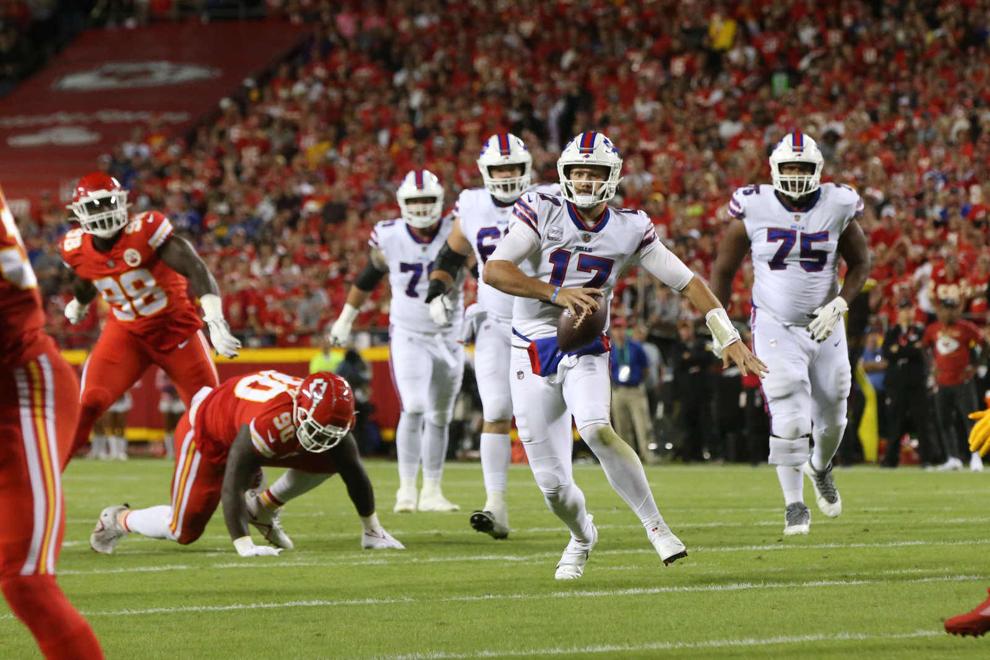 Stopping the run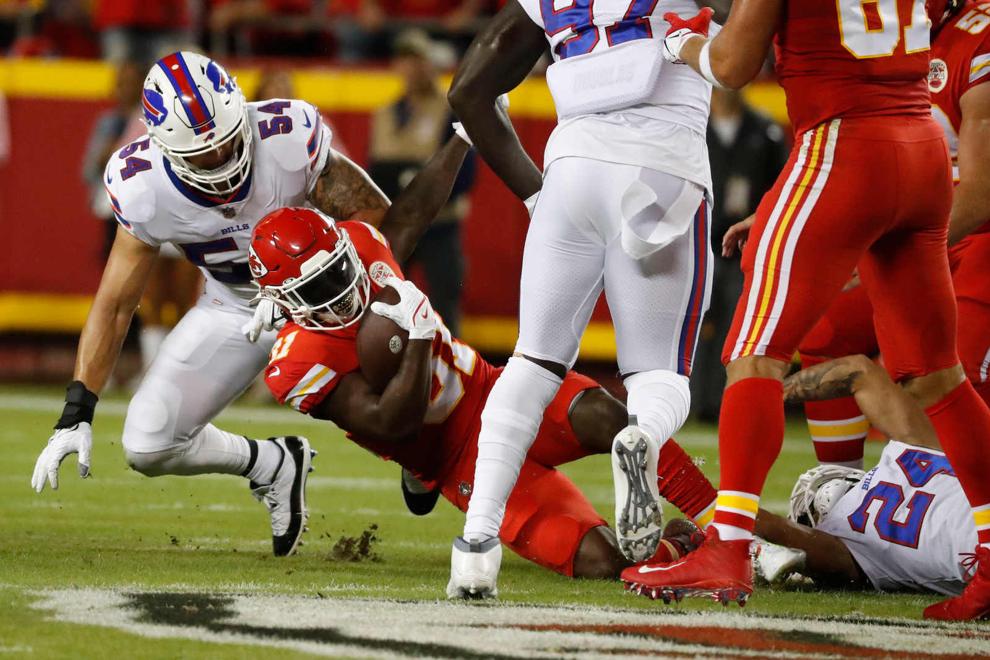 Hill gets away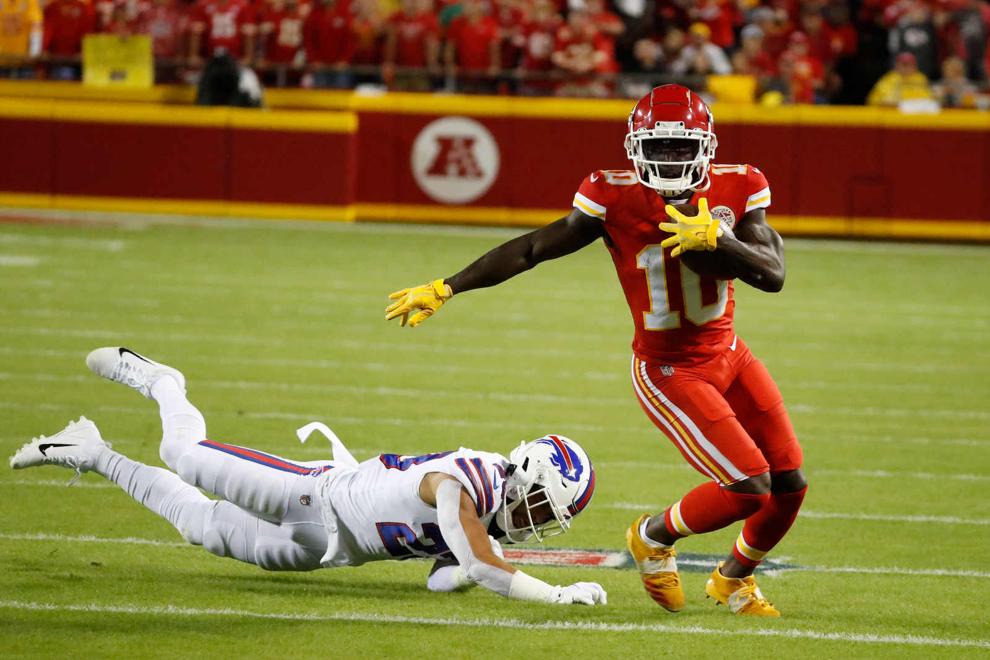 Allen finds 32 more rushing yards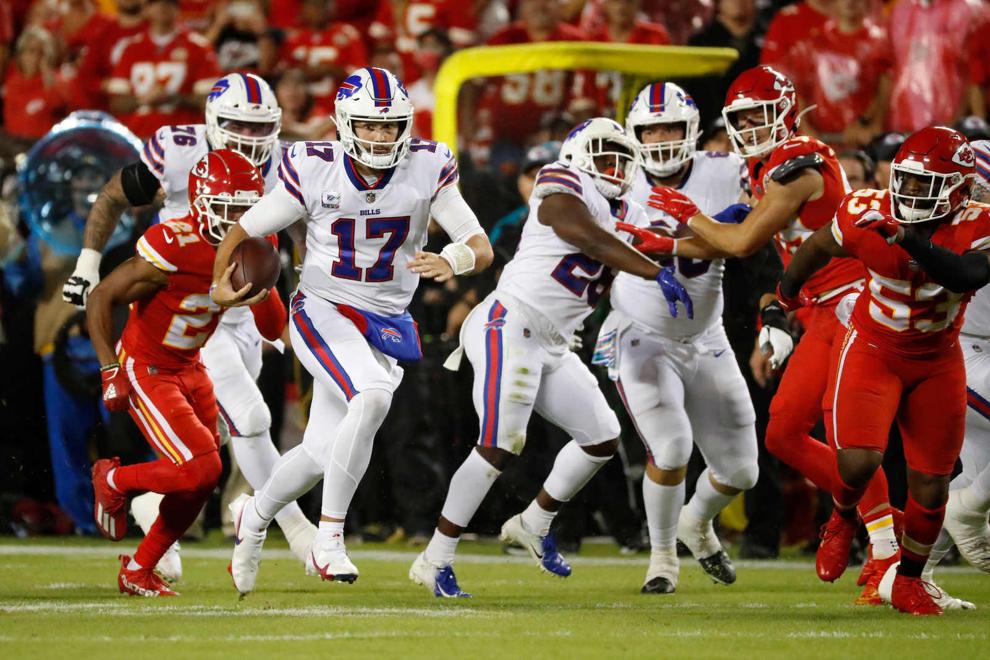 Allen by air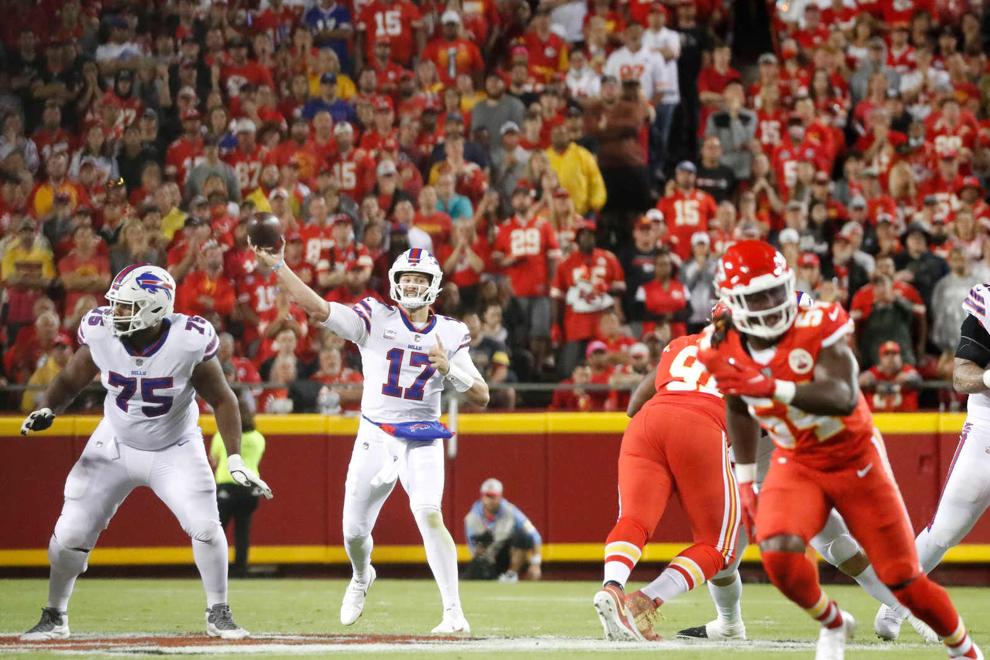 On the board with three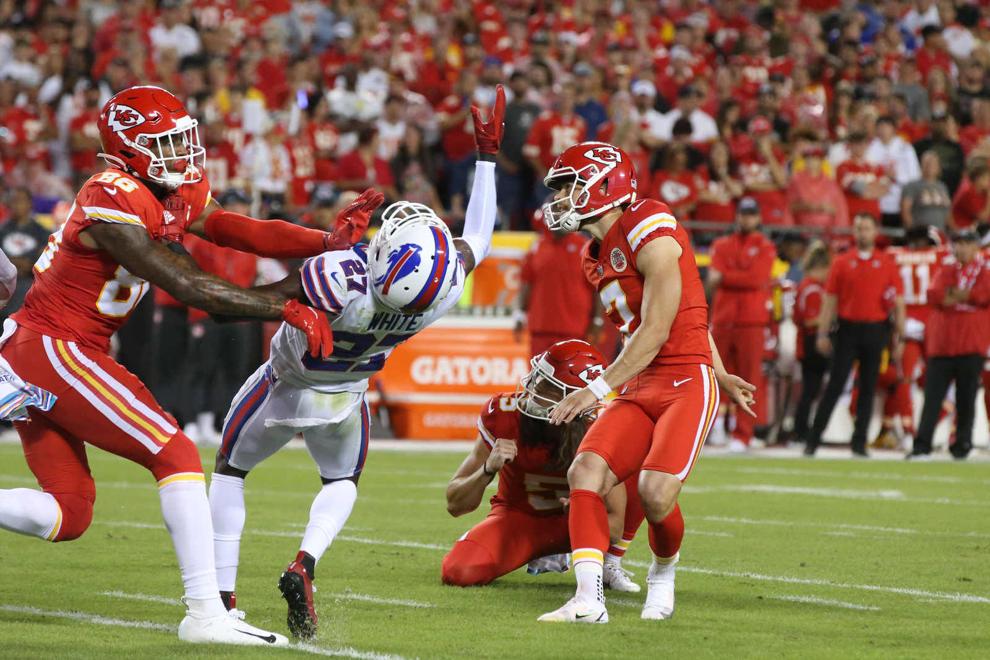 Allen charges in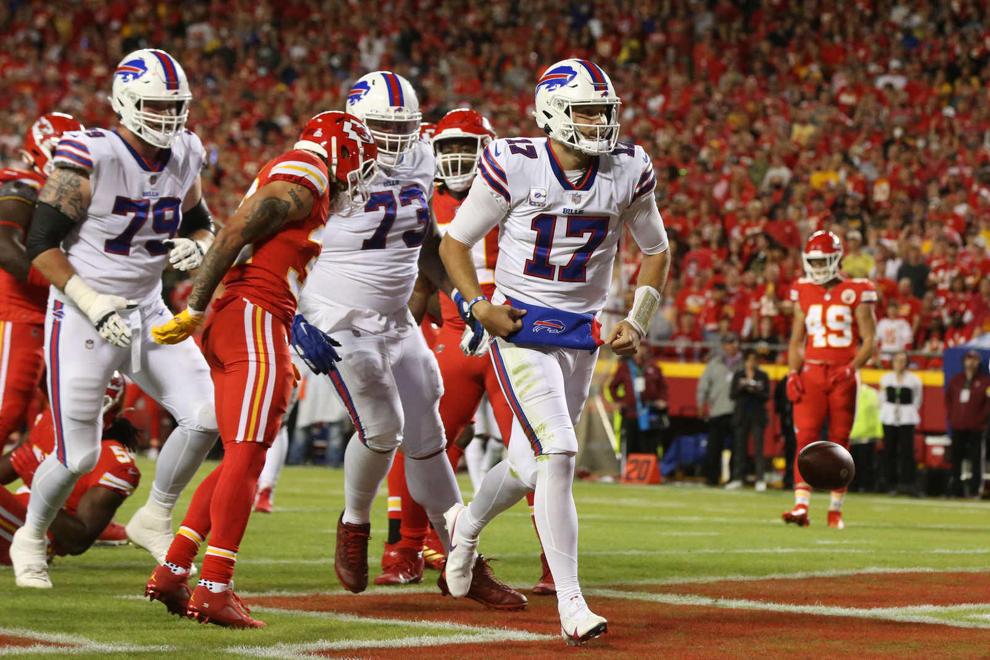 Deadly weapon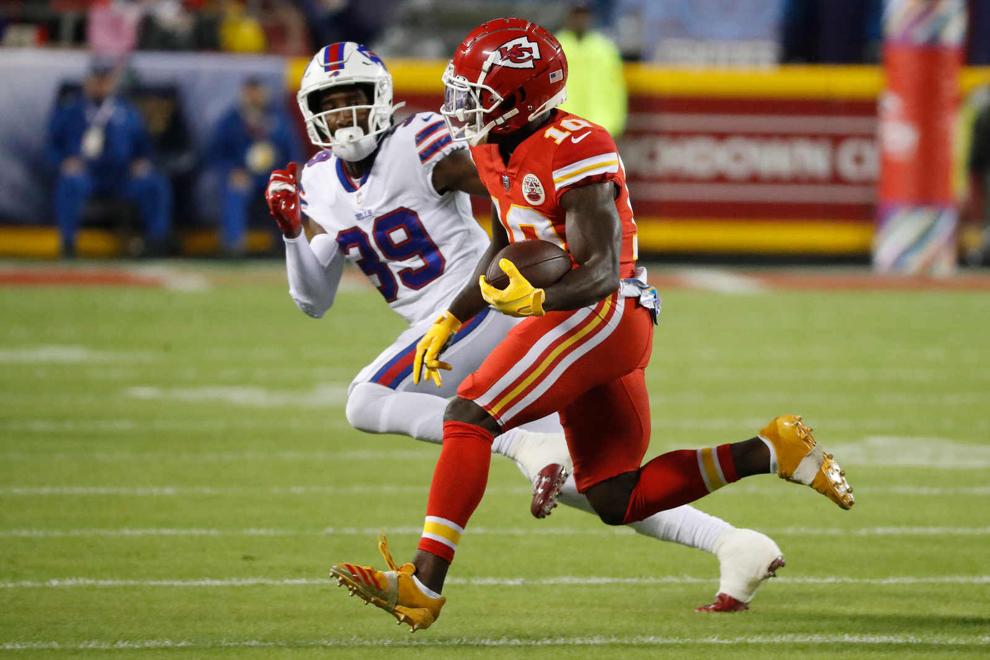 Klein catches Mahomes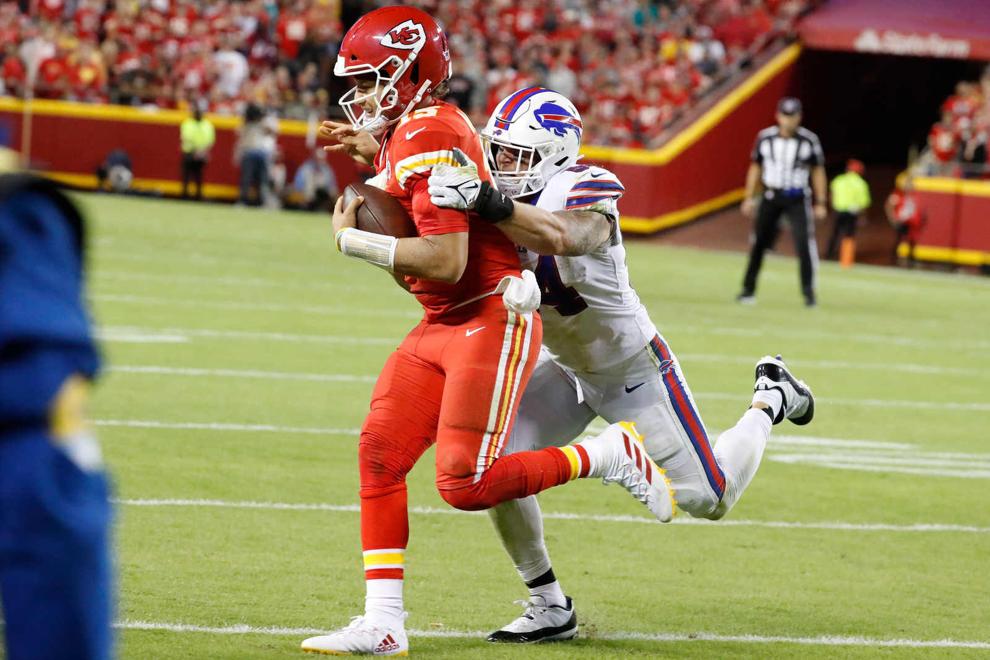 Out of bounds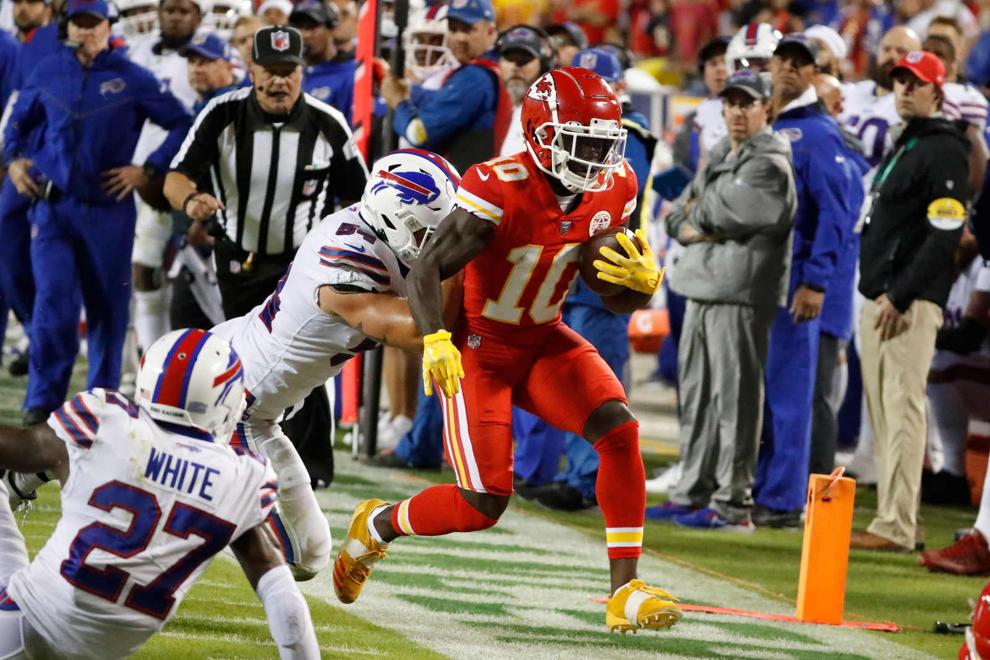 Over the top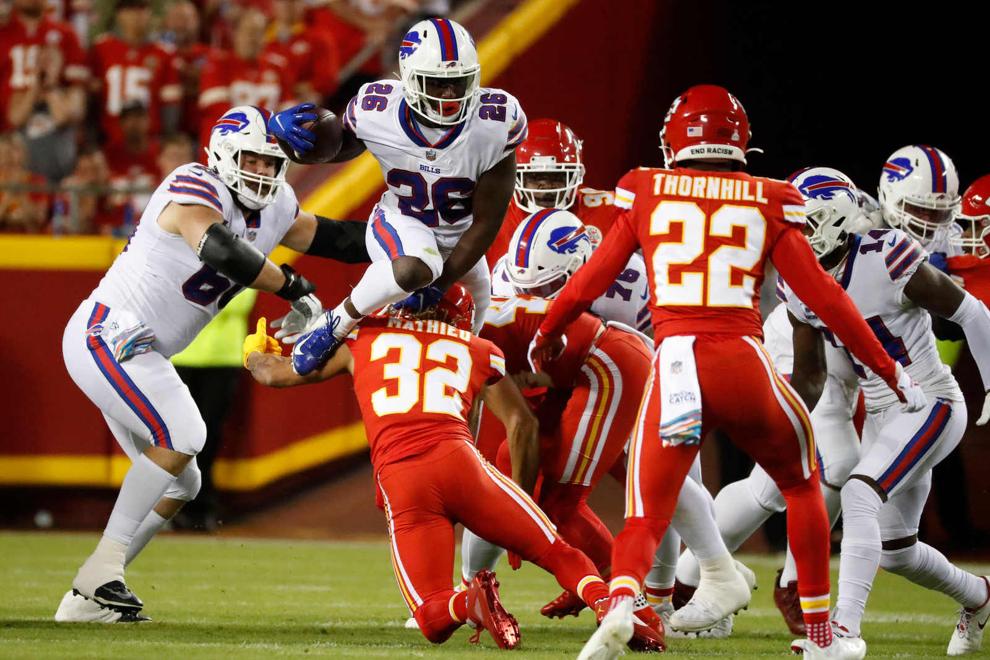 Turning the corner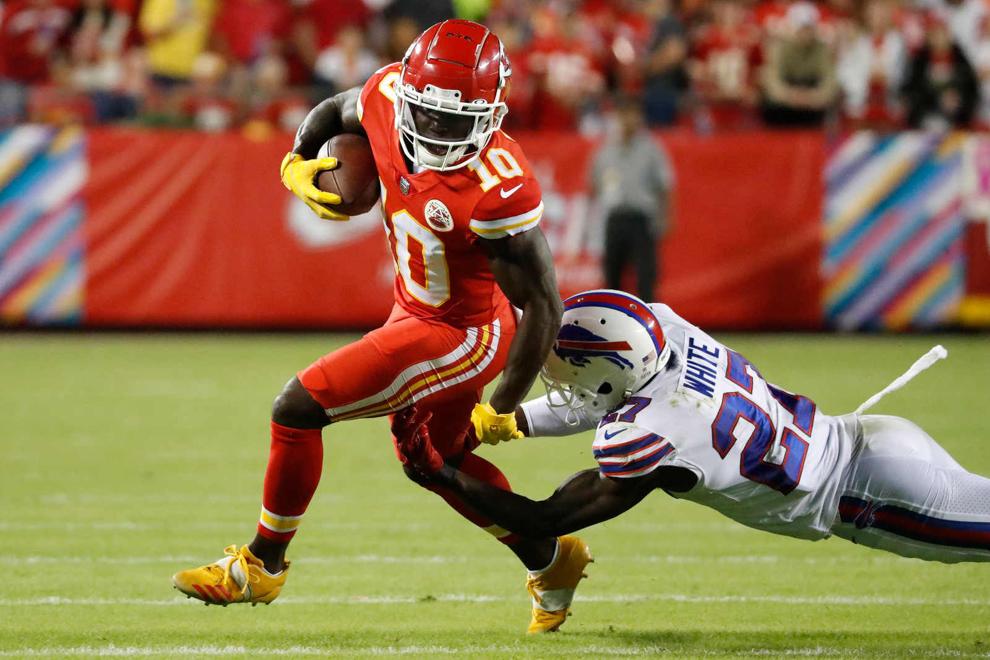 Mahomes from the pocket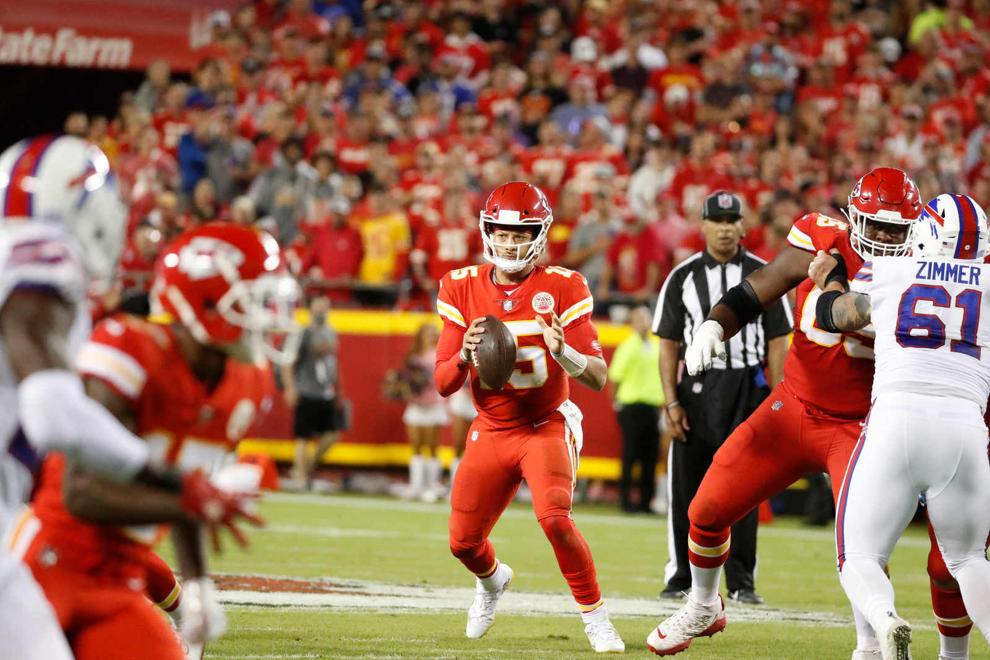 Poyer makes the stop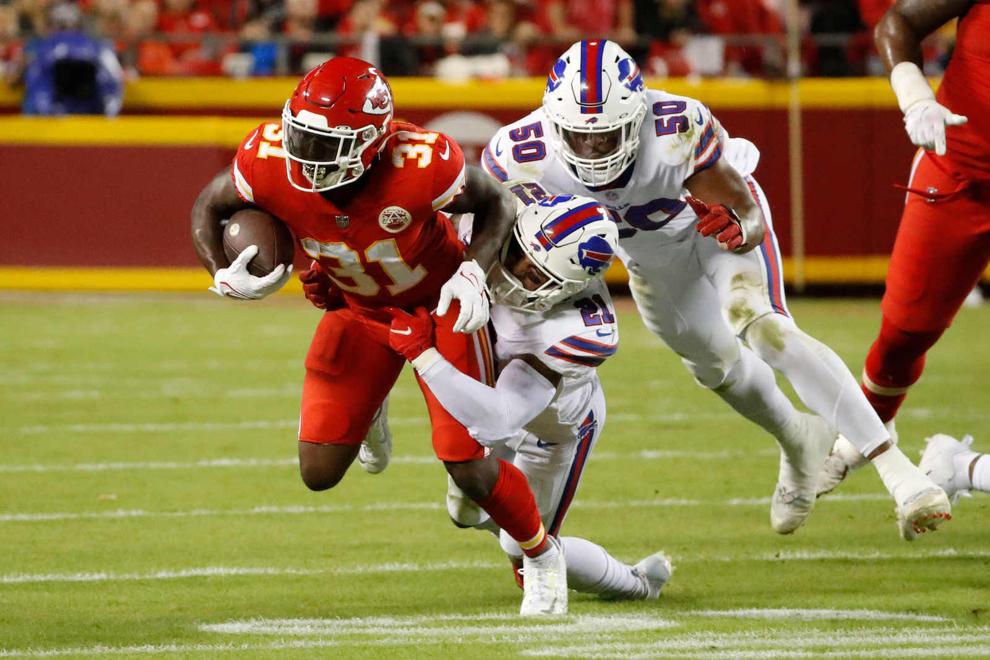 On target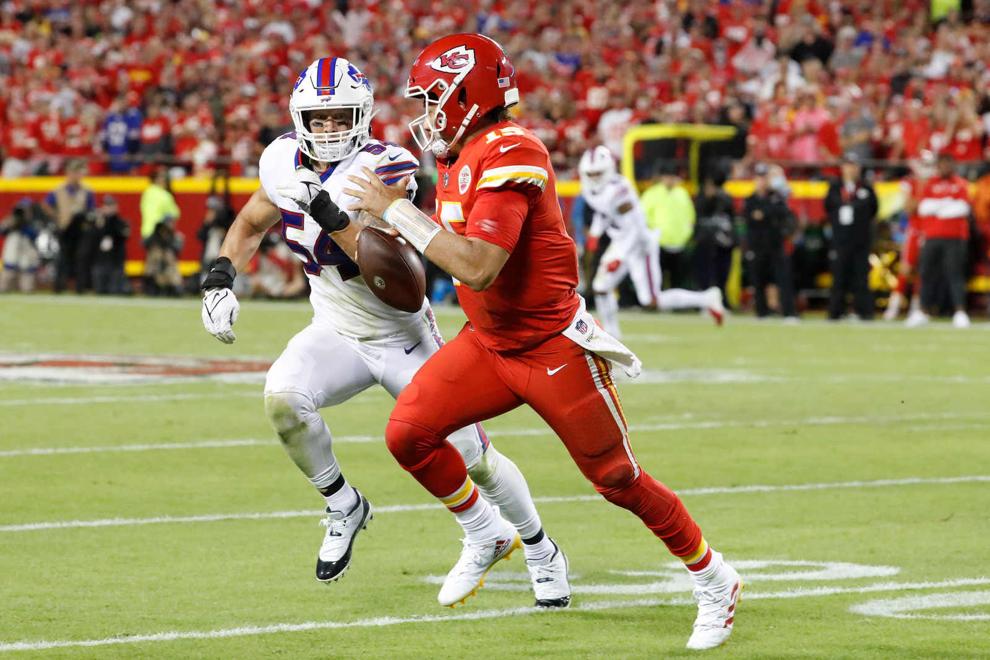 End zone celebration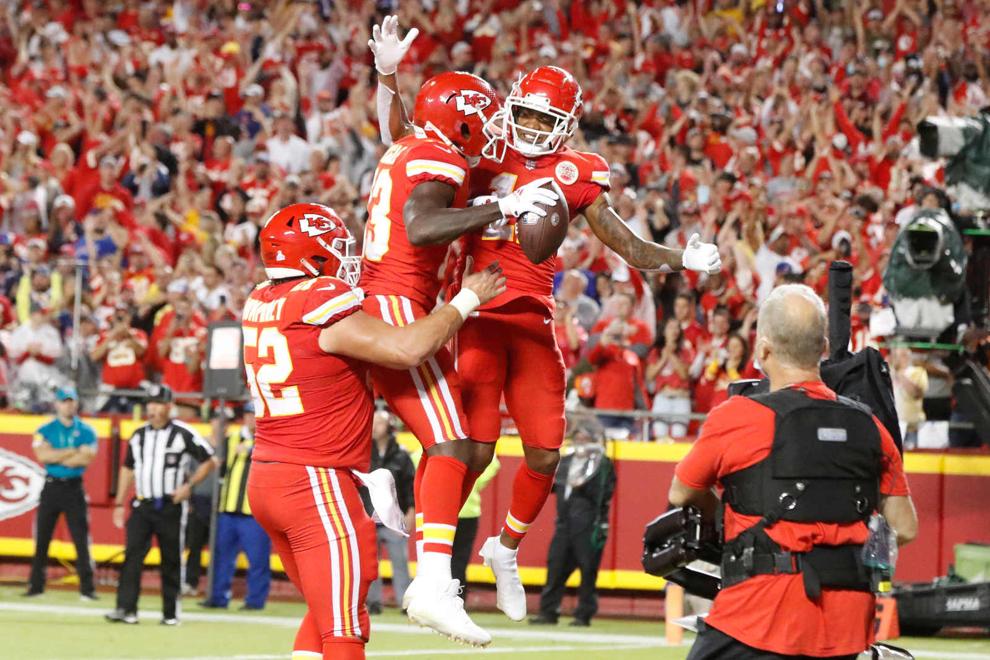 Moss spins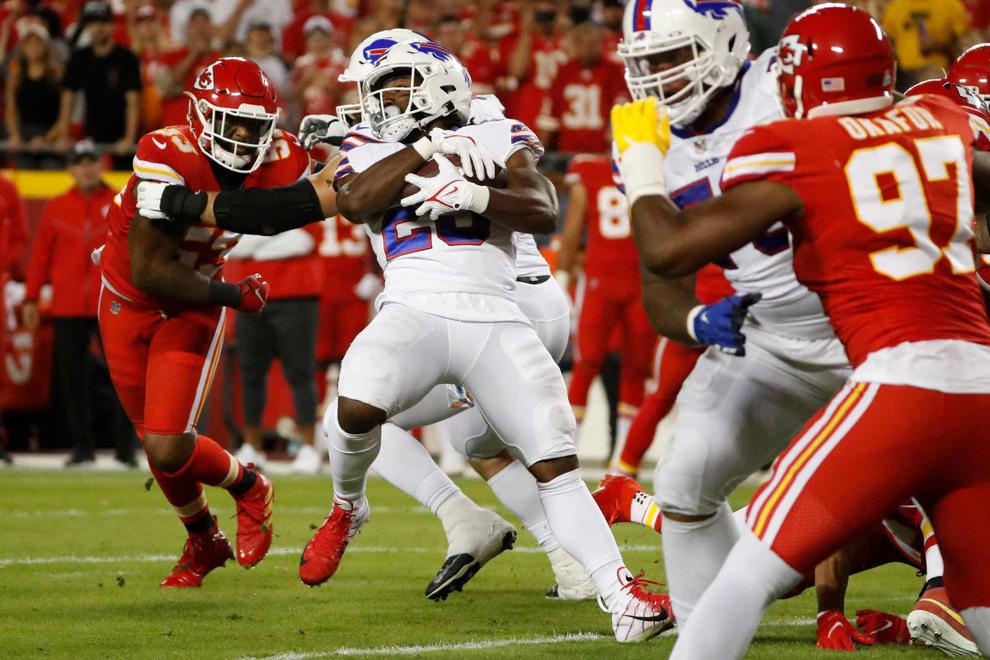 Plenty of time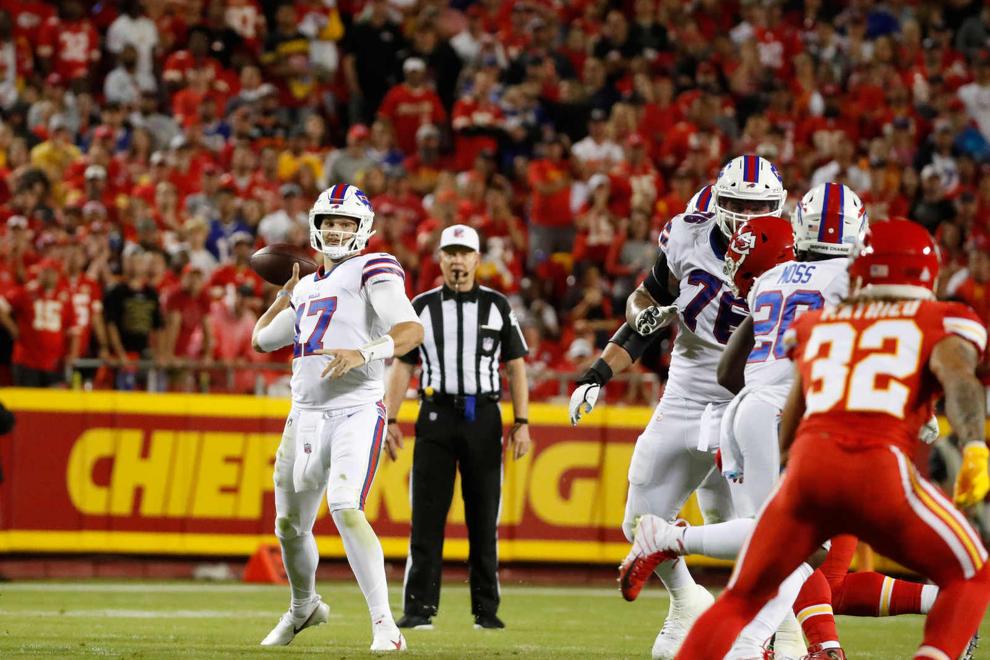 Perfect placement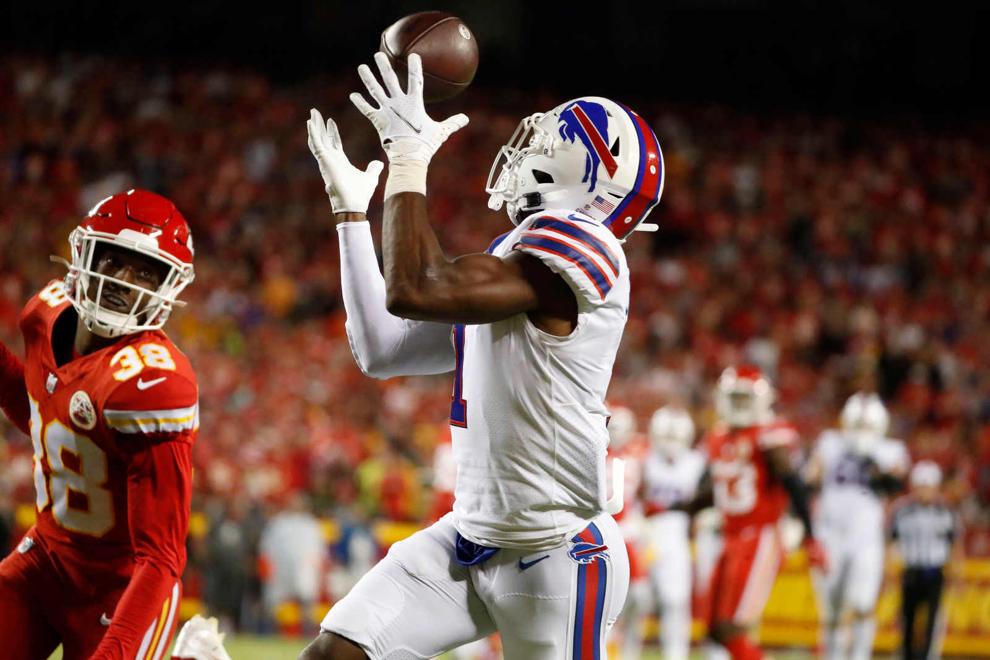 Pressure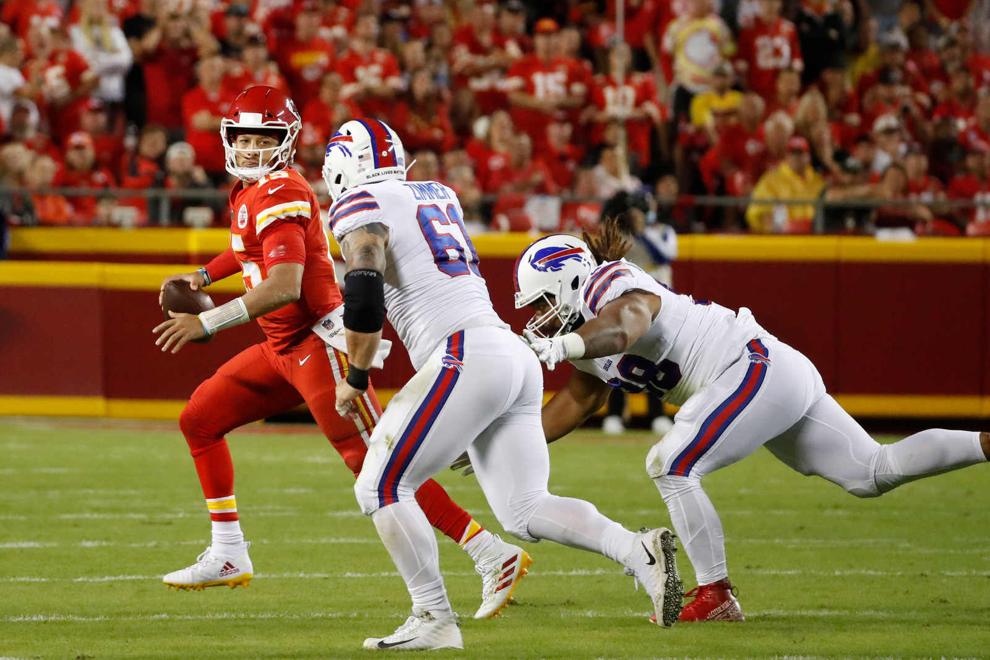 Diggs downfield
Quick throw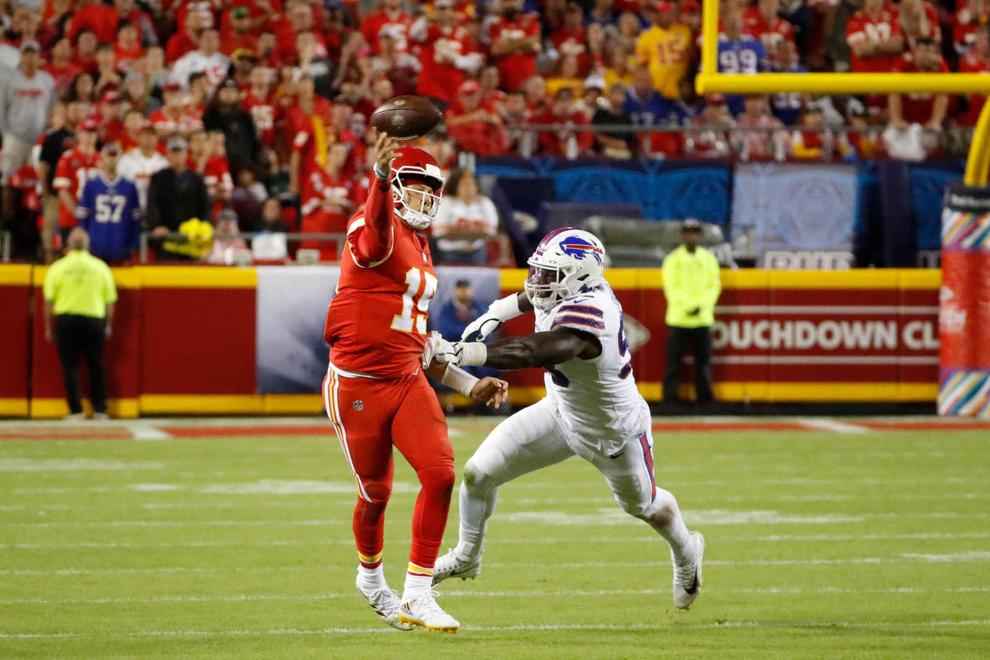 Sideline crew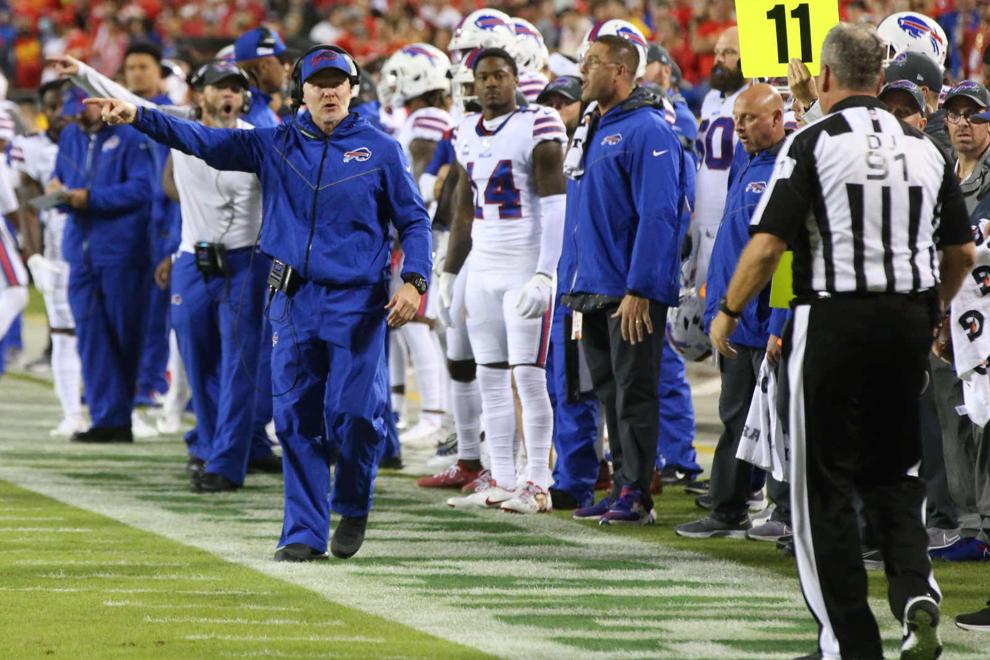 All alone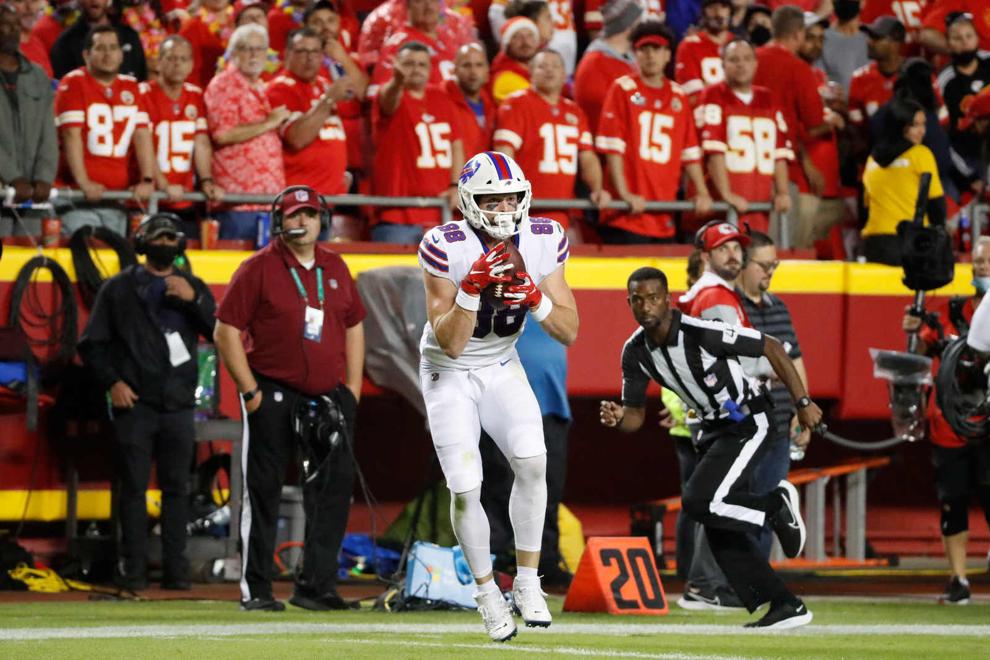 Defensive stop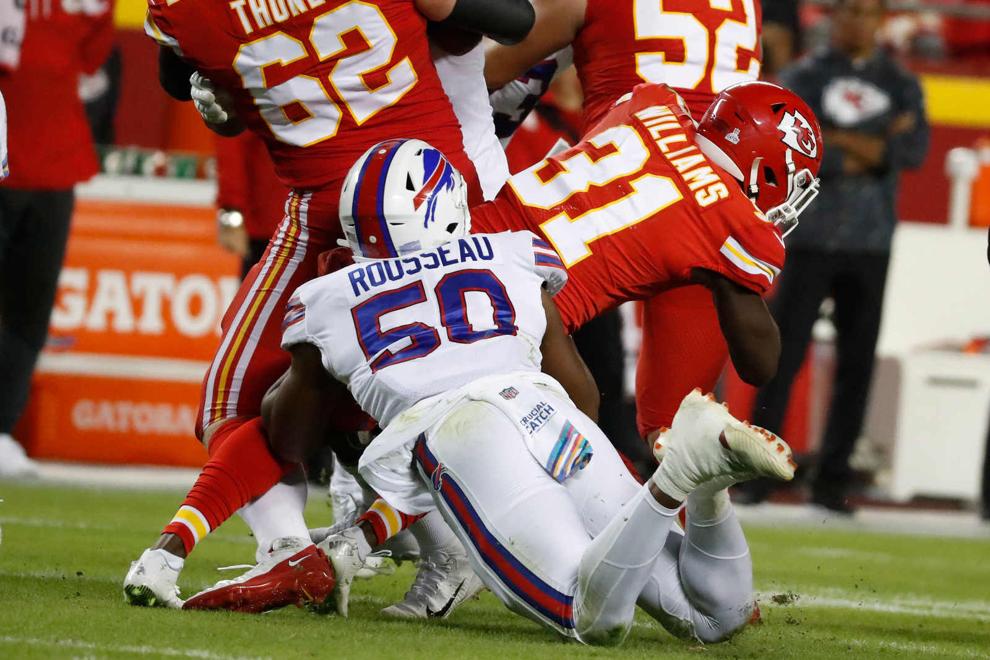 Waiting on the weather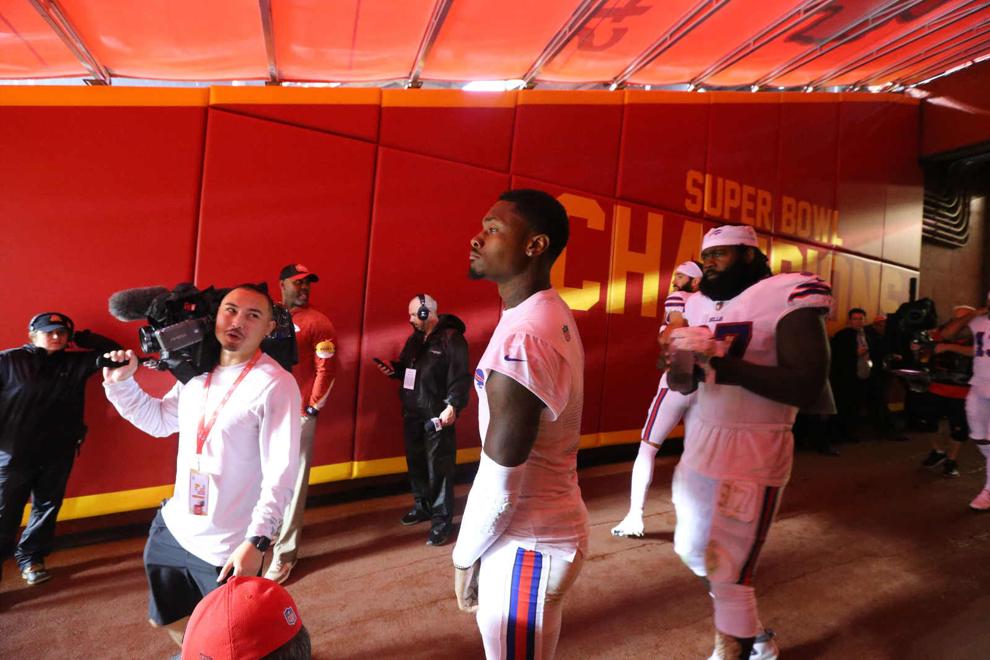 Halftime show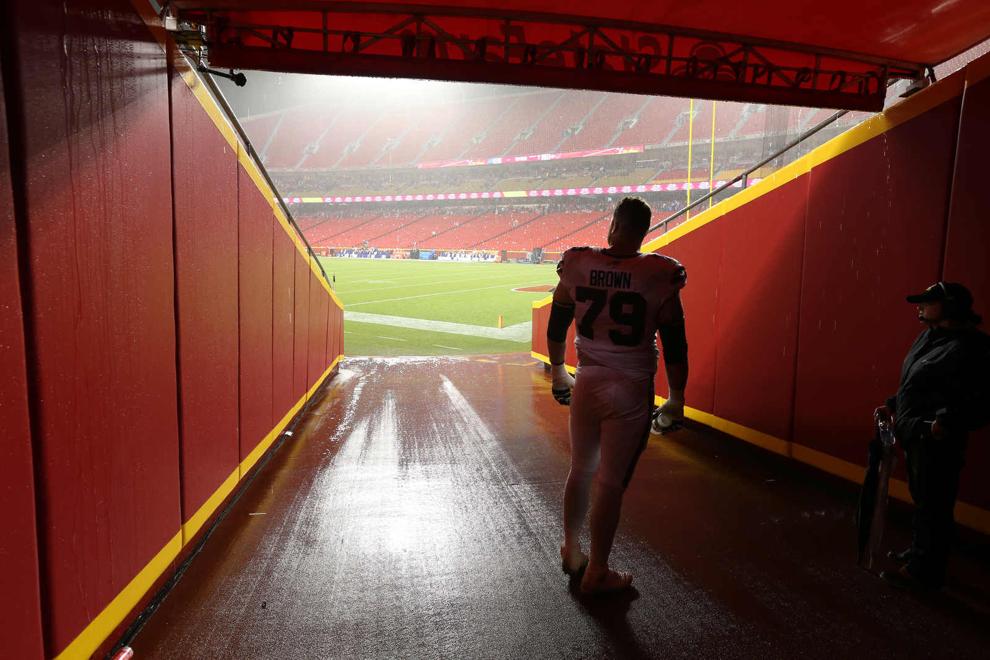 Pick six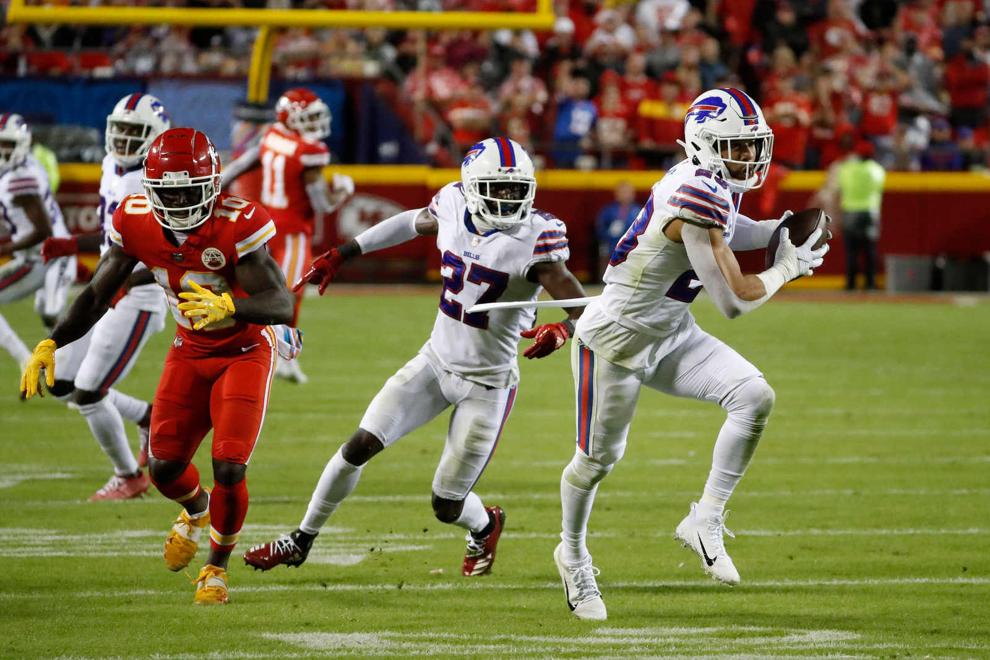 Threading the needle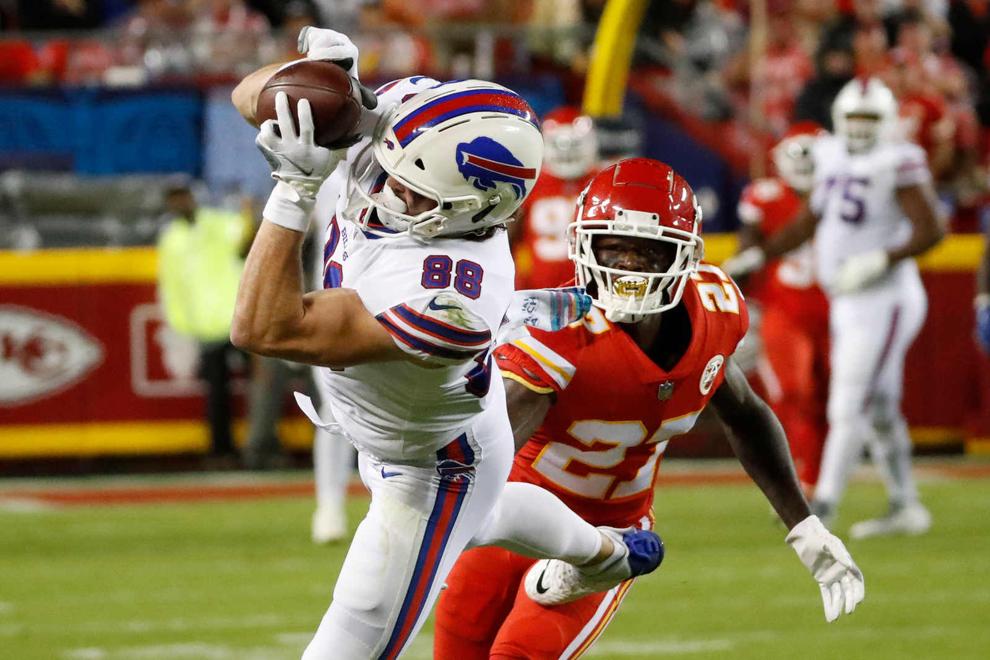 Nowhere to run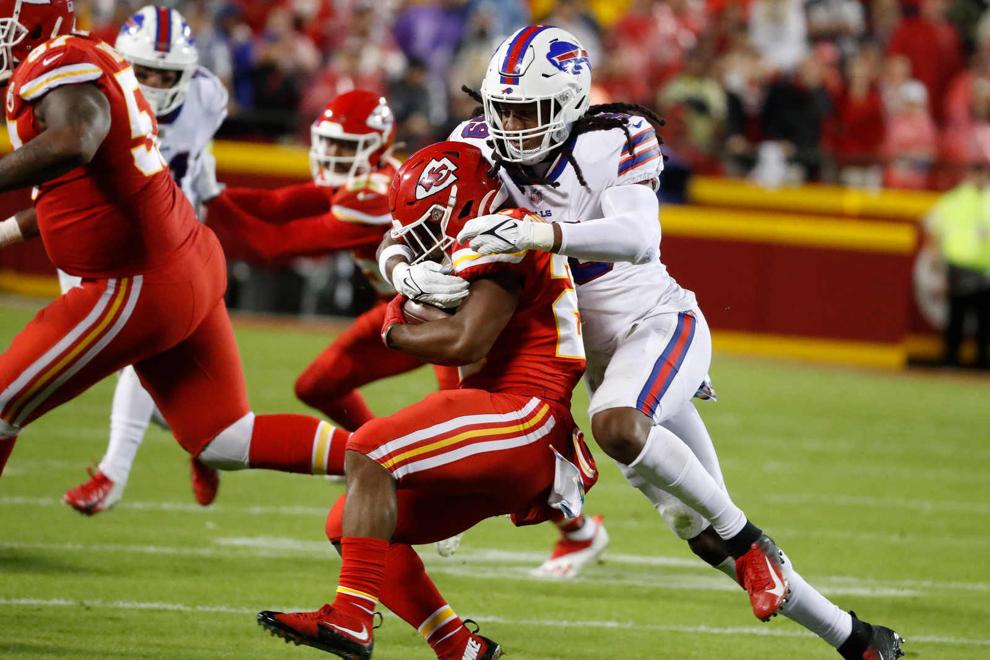 Klein on Kelce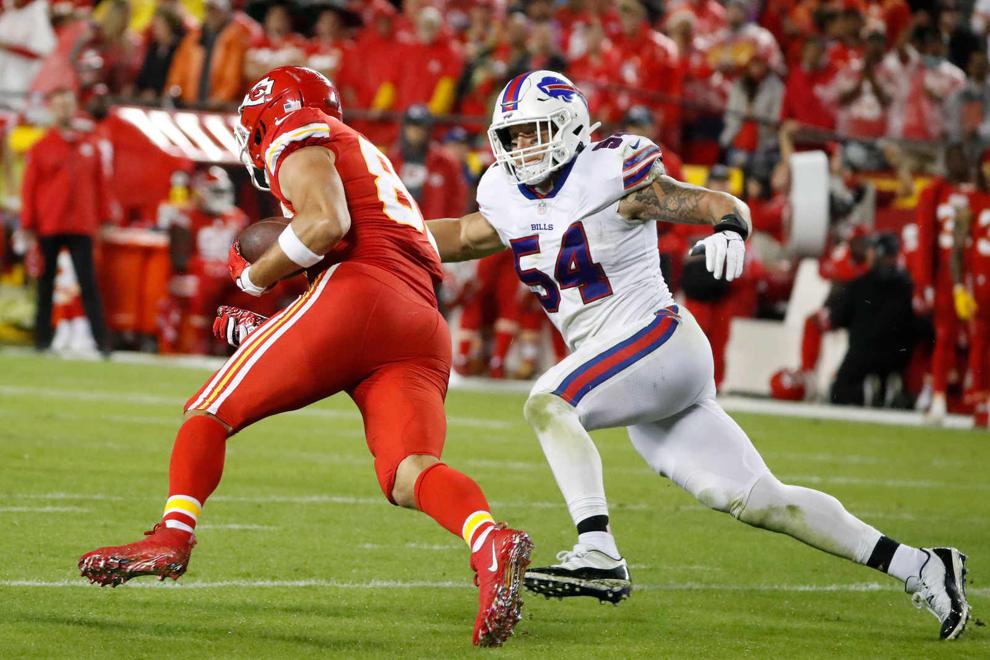 Neutralized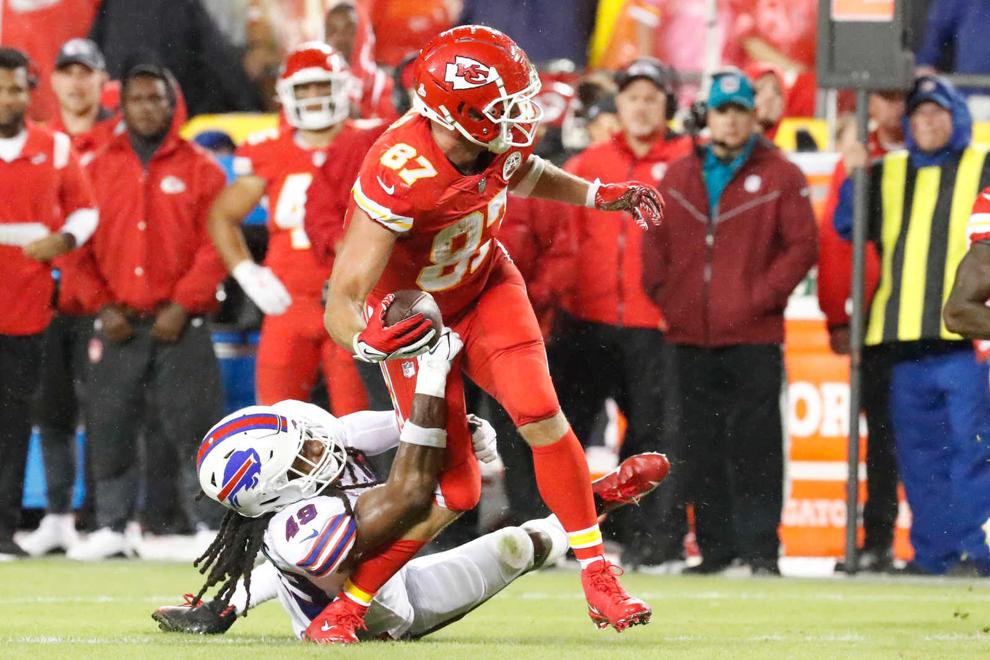 Brace for impact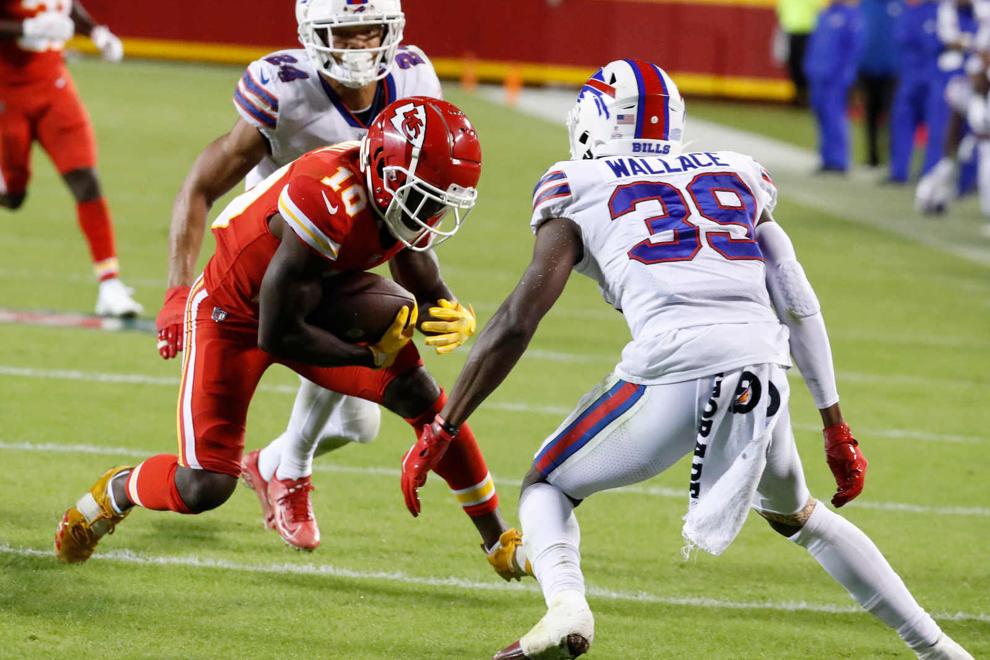 Moss in the middle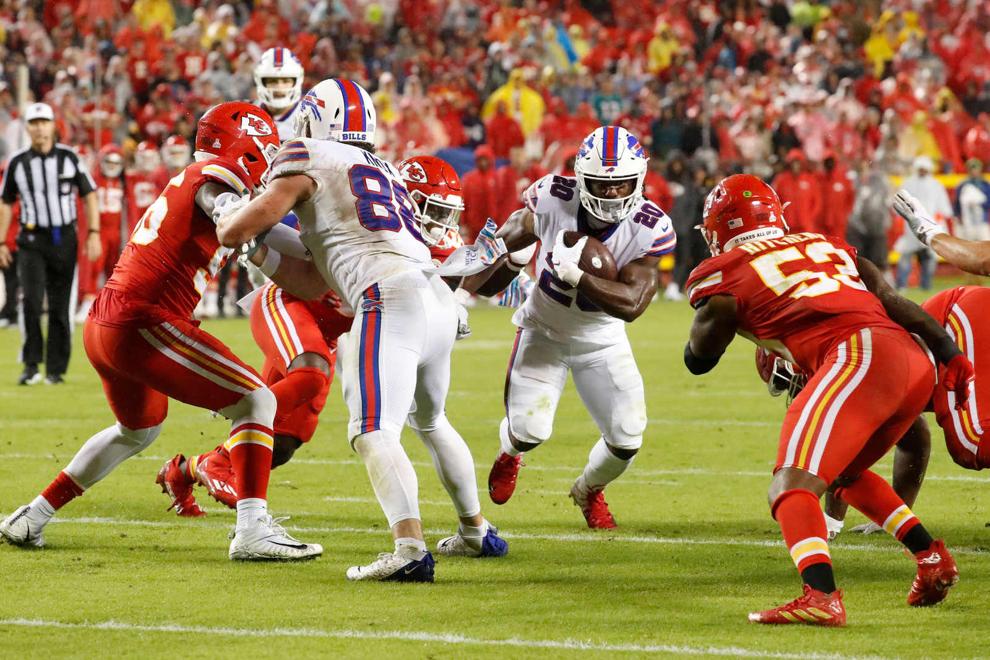 Do over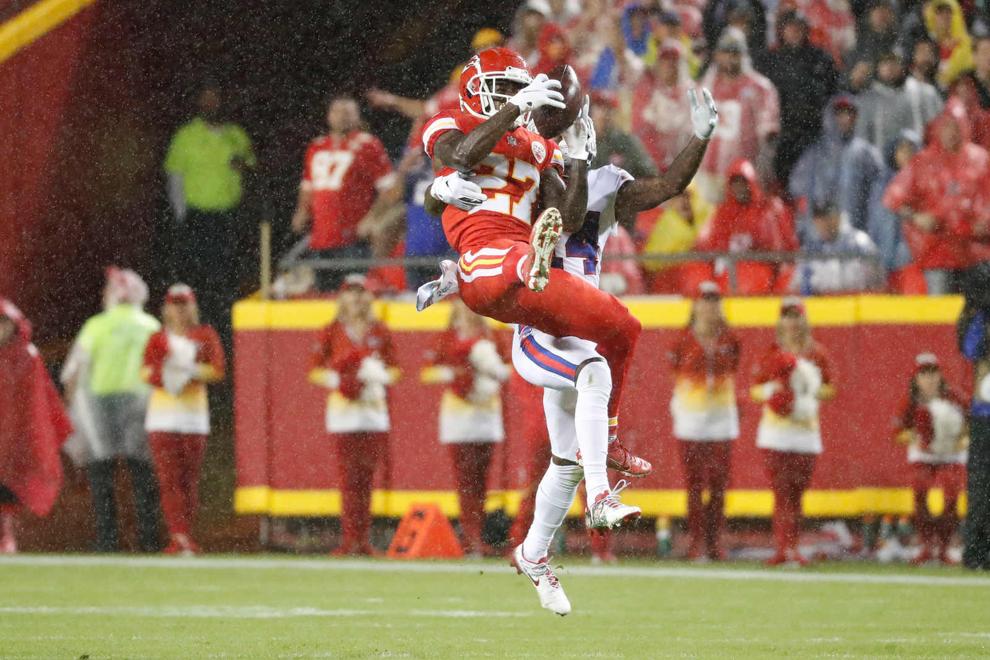 Hard for Hardman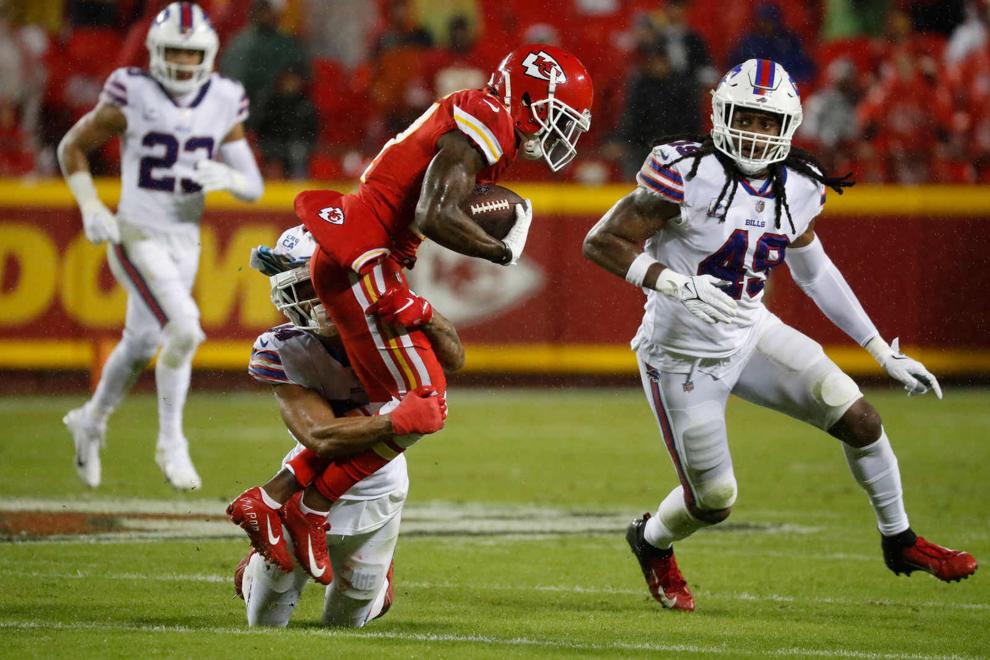 Sideline dance party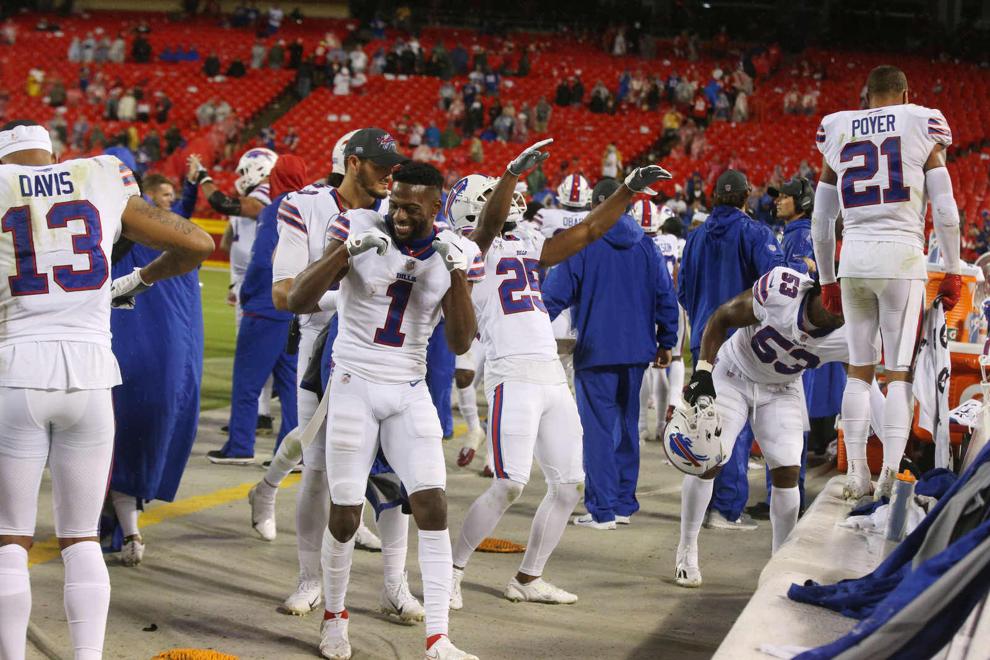 Super Mario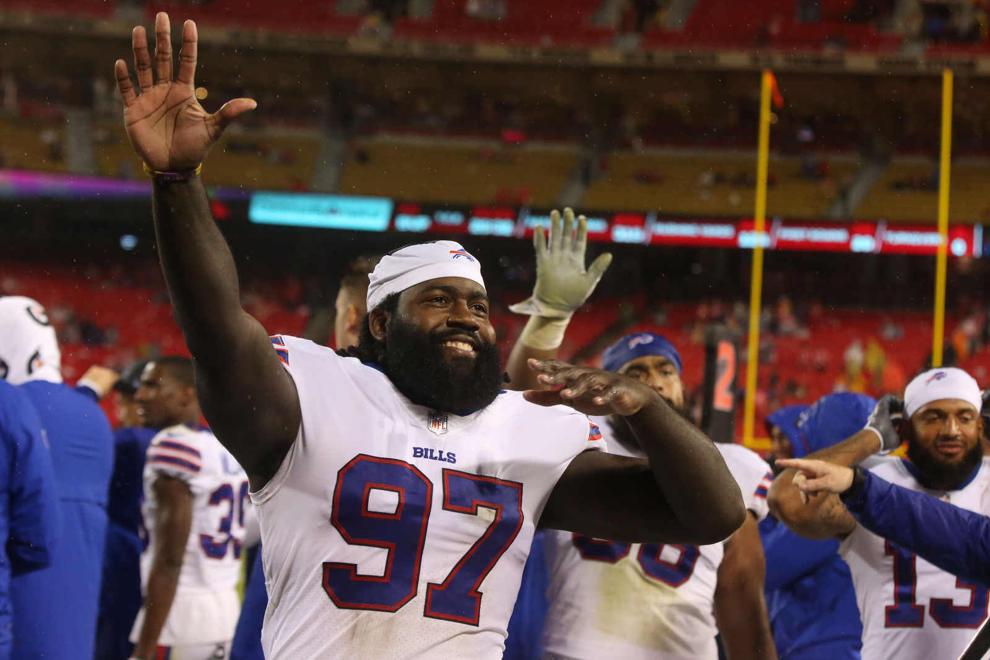 Mafia celebrates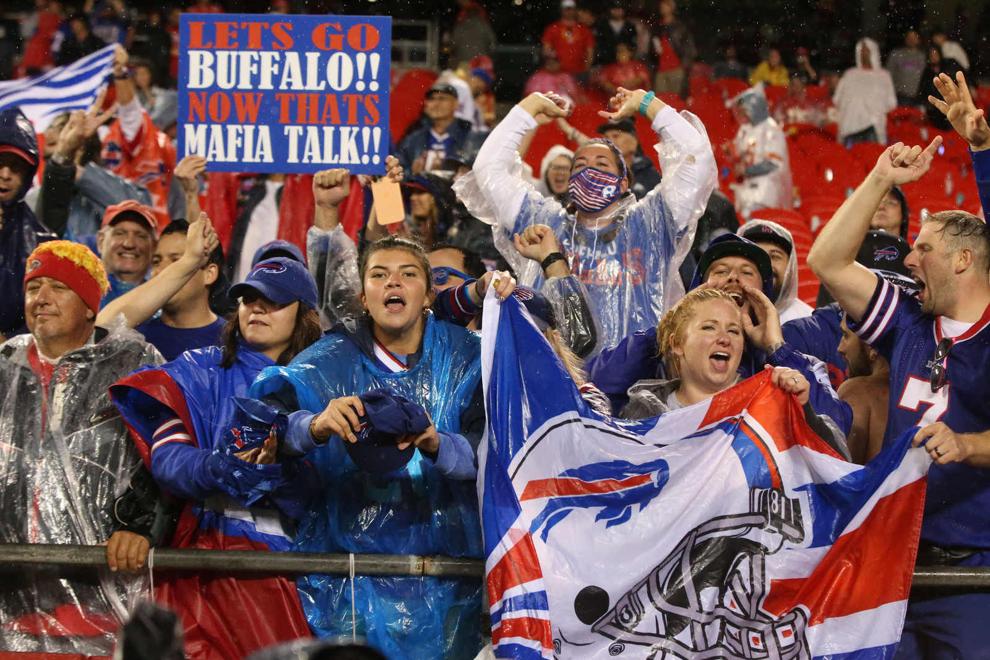 Going home with a game ball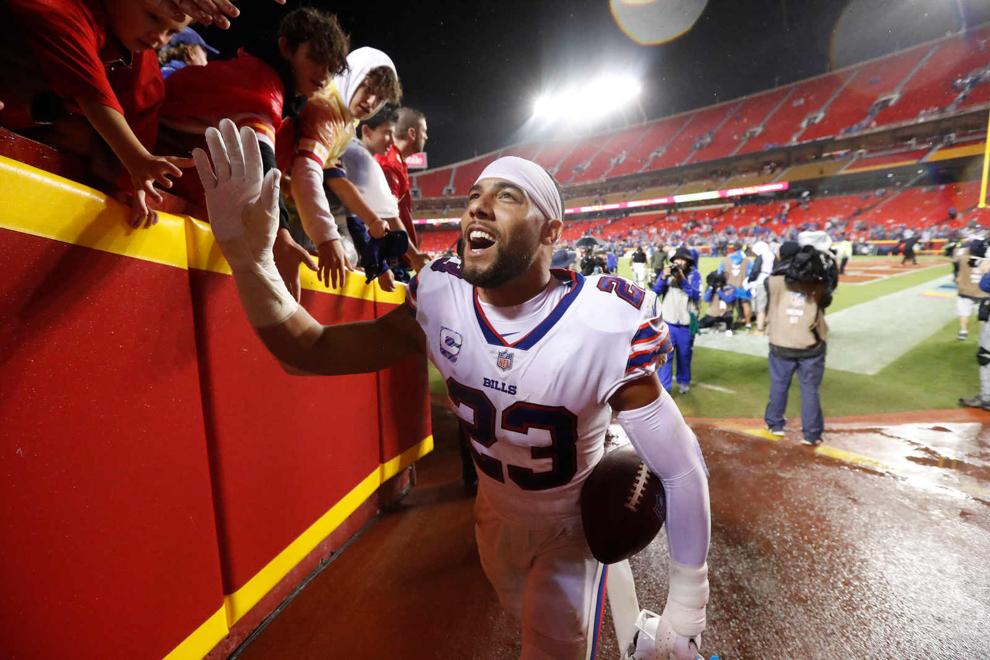 Cheers
Thanking the fans