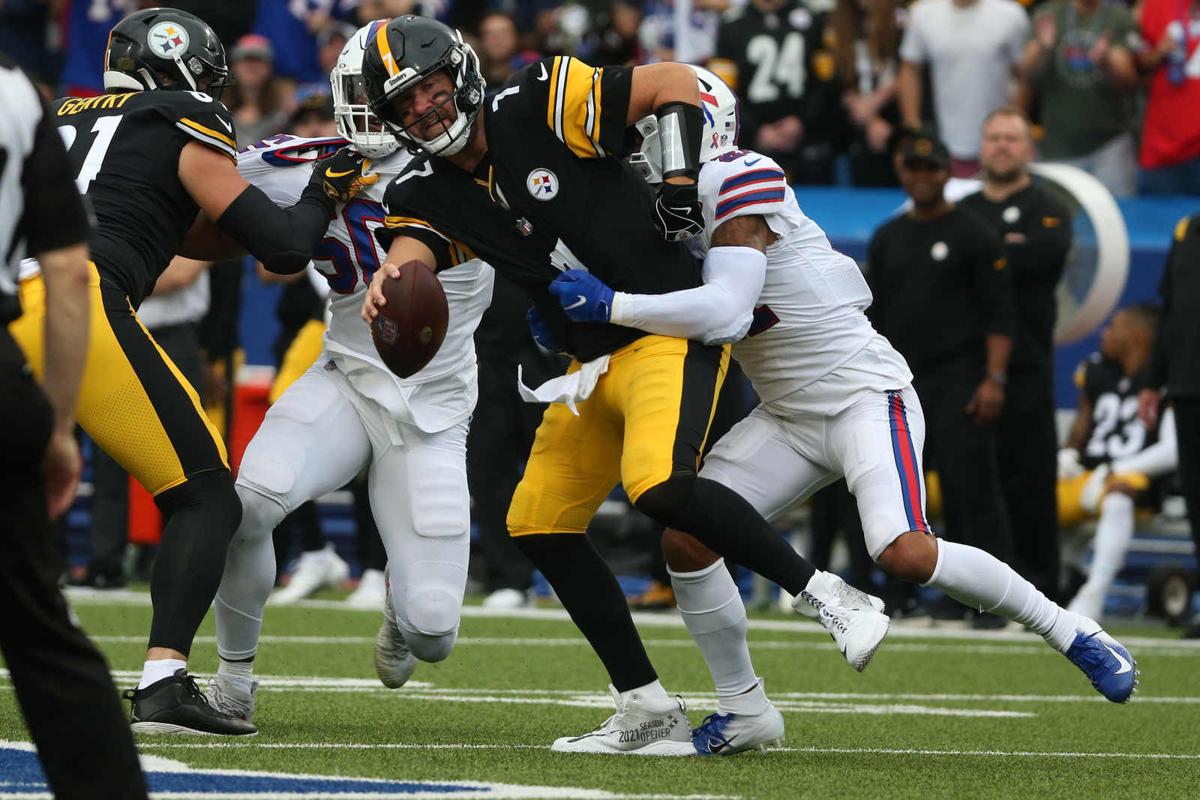 The Buffalo Bills looked nothing like a championship contender in their uninspiring season opener, disappointing themselves and a packed house full of fans by blowing a double-digit second-half lead and staggering to a 23-16 loss to the Pittsburgh Steelers on Sunday at Highmark Stadium.
This was a failure by Josh Allen, who misfired throughout the game, including overthrowing a wide-open Emmanuel Sanders for what would have been a first-half touchdown. It was a failure by the offensive line, which was flagged for six holding penalties and often overwhelmed by a four- and even a three-man rush. It was a failure by the coaching staff, particularly the unnecessarily cute play calling in short-yardage situations. And it was a failure by the special teams, which allowed a blocked punt for a touchdown in the fourth quarter, turning a three-point deficit into a surefire defeat.
"We didn't find one way to take the ball away," Bills safety Jordan Poyer said, "and that to me was the difference in the game."
Tre'Davious White came closest on the third play of the second half. His interception in Pittsburgh territory was wiped out by a questionable holding penalty … on himself.
But let's be real. This mess wasn't on the defense.
The Bills limited the Steelers' offense to just 16 points, 252 total yards and just 75 on the ground.
Pittsburgh crossed midfield just once in the first half, at which point Ben Roethlisberger was immediately sacked by Poyer. The Steelers had no points, three first downs and just 54 total yards at intermission. When they finally reached the red zone, they were stuffed – twice – settling for a pair of short field goals in the third quarter after driving to the Bills' 6- and 2-yard lines.
The Steelers maintained momentum, scoring on all but their final possession of the second half. But Buffalo still owned a 10-6 lead entering the fourth quarter.
Allen was off target basically all afternoon, as the Bills' high-powered offense from a year ago never showed up in a 23-16 loss to the Pittsburgh Steelers.
"They played great," Allen said about his teammates on the defensive side of the ball. "If you look at the game, it's three phases and I think on their phase, they won. I can't say the same about the other two phases. So there's some stuff to clean up. But them being able to kind of bow their backs there, especially like a 'bend don't break' type mentality when it gets down to the red zone and force field goals instead of (allowing) six or seven (points) there, they played well."
Pittsburgh's individual stats were pedestrian at best.
Roethlisberger completed just 56% of his passes and was held to 188 yards and a touchdown.
First-round rookie running back Najee Harris was stifled, finishing with 45 rushing yards on 16 carries, just 2.8 yards per touch.
Here's the big-picture analysis of the Bills' season-opening, 23-16 loss to the Steelers.
And this was with nose tackle Star Lotulelei missing the game with a calf injury.
The Steelers were limited to just four of 12 on third down.
They converted on just one of three trips into the red zone.
And the blame for that touchdown rests squarely on the shoulders of Brian Daboll.
The Bills' heralded offensive coordinator twice went to his bag of tricks in short-yardage situations.
In the first quarter, a flea-flicker on third-and-1 near midfield fell incomplete, leading to a punt. Allen targeted Stefon Diggs, who was well covered.
More galling, in the fourth quarter, the Bills went for it on fourth-and-1 at the Pittsburgh 41-yard-line, which was not a bad decision. But the play was indefensible. Allen threw a backward pass to Matt Breida, who lost seven yards, setting up a short field for the Steelers, which they used to take the lead.
Grading the Buffalo Bills after their 23-16 loss to the Pittsburgh Steelers on Sunday at Hig…
"That's a play that we've kind of had in our back pocket and coach calls the play and we go out there and run it," Allen said. "The guy made a good play. I don't know what else to tell you."
He finished 30 of 51 for 270 yards and a first-half touchdown to Gabriel Davis.
Sean McDermott hopped on grenades throughout his postgame press conference, repeatedly shielding his players and staff by saying he had to do a better job.
He was pressed on what exactly that meant as it pertains to that particular fourth-down call.
Here is a quarter-by-quarter look at the Bills' loss to the Steelers on Sunday.
"I'm the head coach and I'm the leader of this football team," McDermott said, "and we've got to do a better job. I've got to do a better job in that situation. I'm just going to leave it at that."
Pittsburgh took over on its own 48, by that point its best field position of the game.
It needed just four plays and a 26-yard pass interference penalty on Levi Wallace – on third down – to reach the end zone. The penalty was legit. Wallace never turned his head around to look for the ball on a deep pass down the left sideline intended for Chase Claypool. It gave the Steelers the ball at the 23.
"The third down I thought was the big momentum changer, the third down on the DPI call," McDermott said.
Harris then ripped off an 18-yard run and Roethlisberger hit Diontae Johnson for a 5-yard score, taking the lead, at 13-10, for the first time with 11:24 to play.
Here's a look at some of the key plays in the Bills' 23-16 defeat, starting with the decisive special teams turnover.
"This is football," Poyer said. "You're going to be put in all sort of situations. It doesn't matter if the offense turns the ball over at the 3-yard line. You've got a blade of grass, you've got to defend it. That was a decision that coach made to go for it, and that was the decision that was made. And we had to go out there and now we've got to come out and find a way to get a stop. I believe we didn't get a stop there. And we've got to find a way to get a stop when the offense, when we get put in that situation."
Then Bills continued to implode, giving up another touchdown just 94 seconds later.
The offense went three-and-out, with Allen taking a sack on third down.
Then Matt Haack's punt was blocked by Miles Killebrew and recovered and returned nine yards for a touchdown by Ulysees Gilbert III, giving the Steelers a 20-10 lead with 9:51 to play.
The game's result had more to do with the Bills' shortcomings on offense and questionable play-calling than anything Pittsburgh did.
Some fans began heading for the parking lot.
"I wish we could have put on a better show for the fans," Allen said. "Obviously, that's not how they wanted it, nor us, so hopefully the next game we'll be able to go out there and give them something they like. … You can't expect to beat a good football team when you're beating yourself."
The Bills are among the favorites to emerge from the AFC and win the Super Bowl.
This is no time to panic. It's a long season. And this is only one game.
But they also can't expect to win homefield advantage throughout the playoffs by taking unnecessary home losses, particularly against opponents in their own conference. The Bills only lost once at home last season and still had to travel for the AFC championship game.
This one counted. Time will tell how much it hurts.
Photos: Bills open season against Steelers
Bad break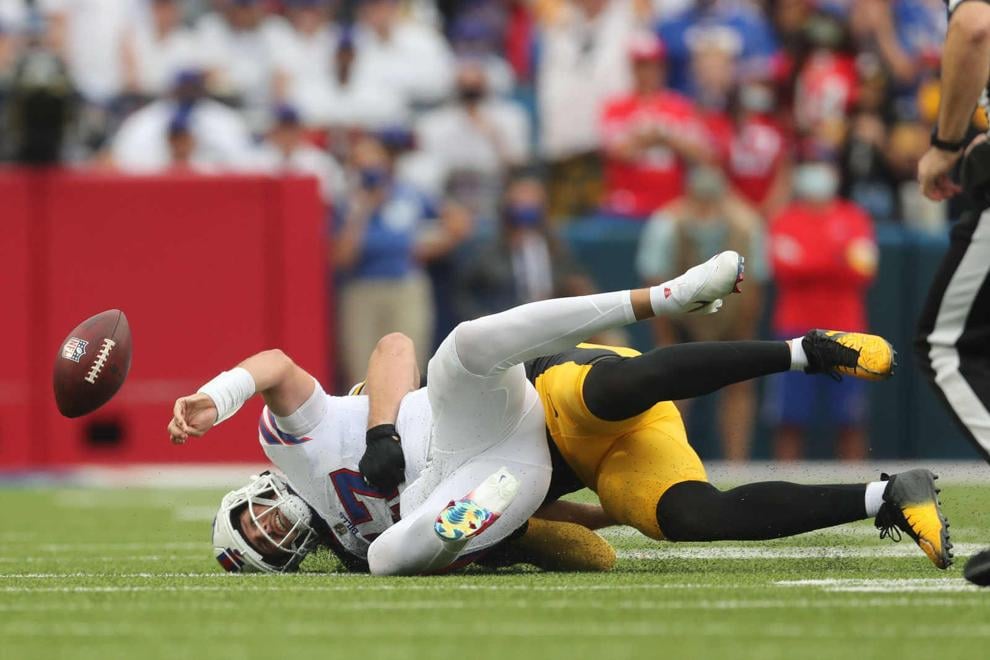 Turning point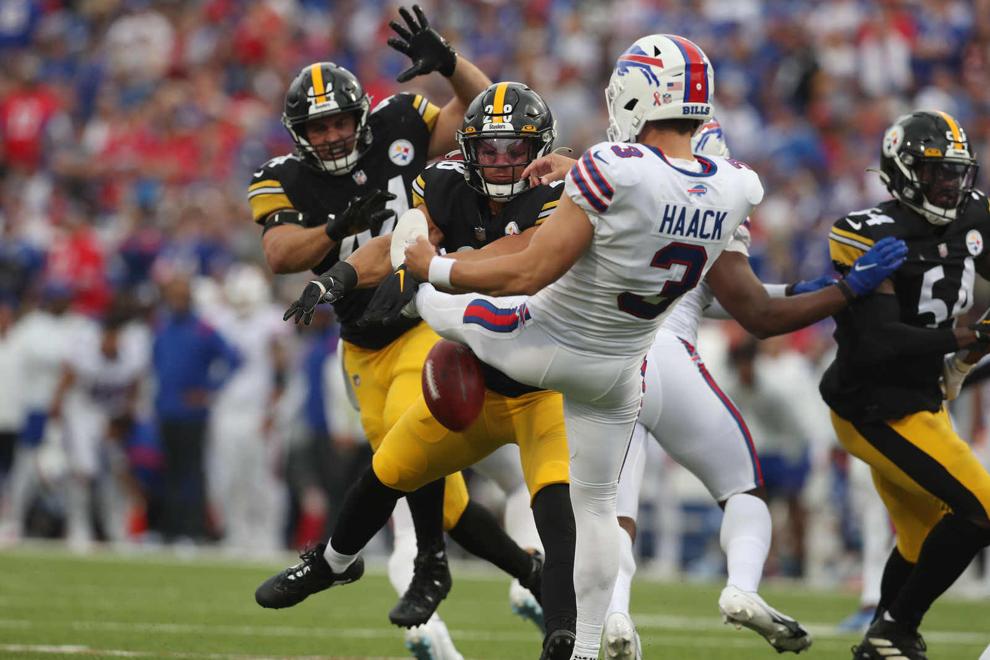 End zone strike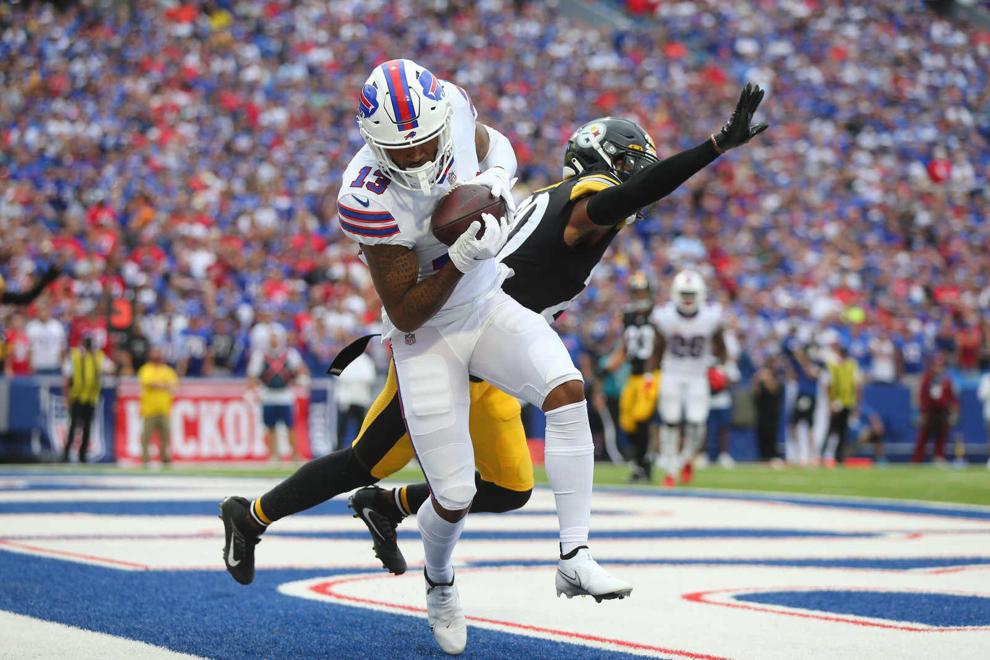 Celebrating with fans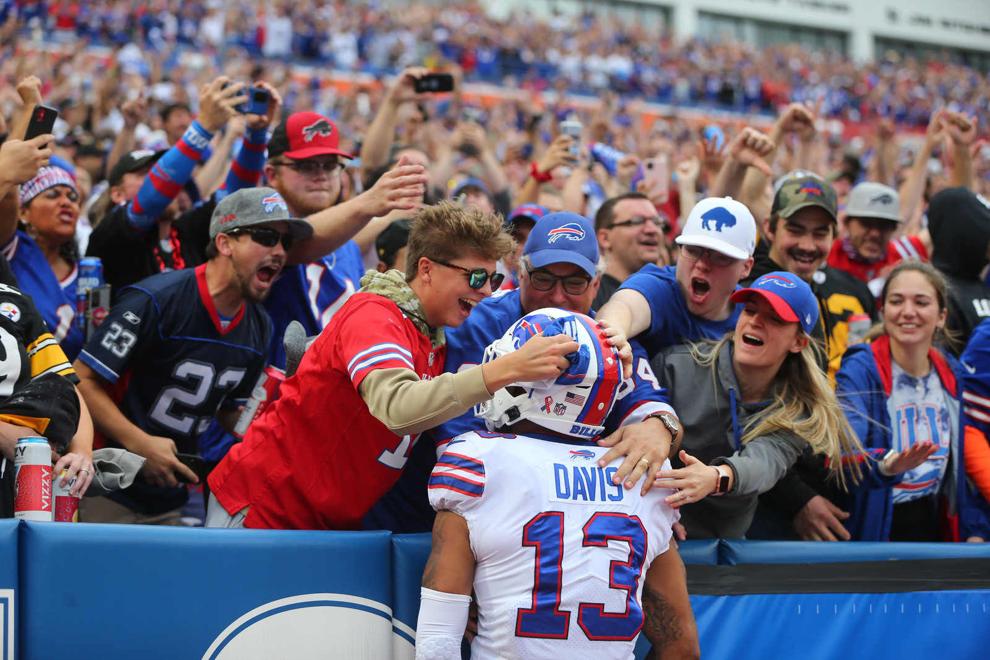 Upper deck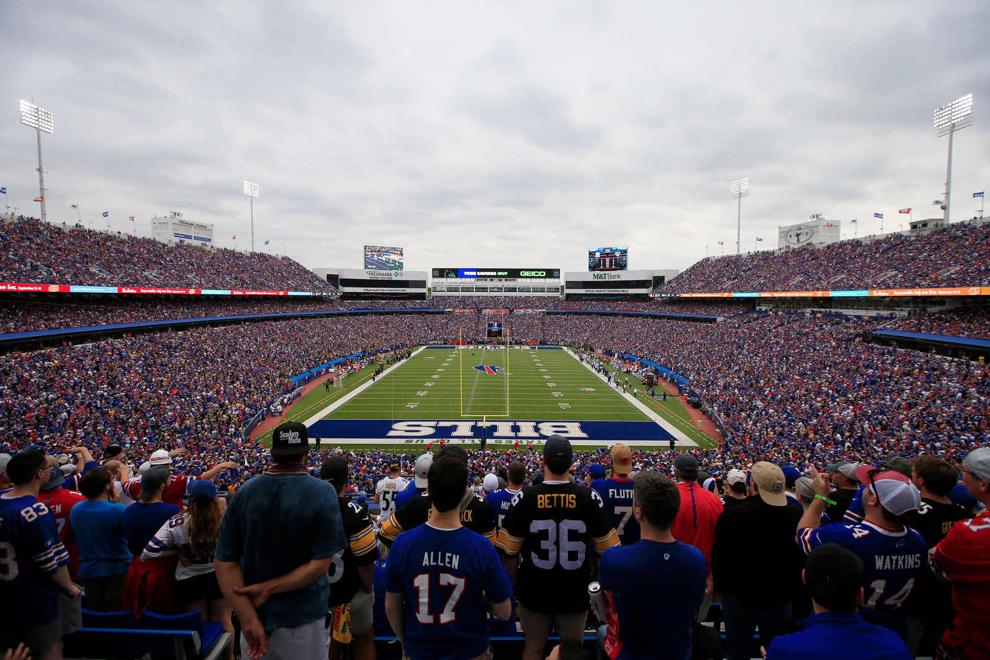 Trouble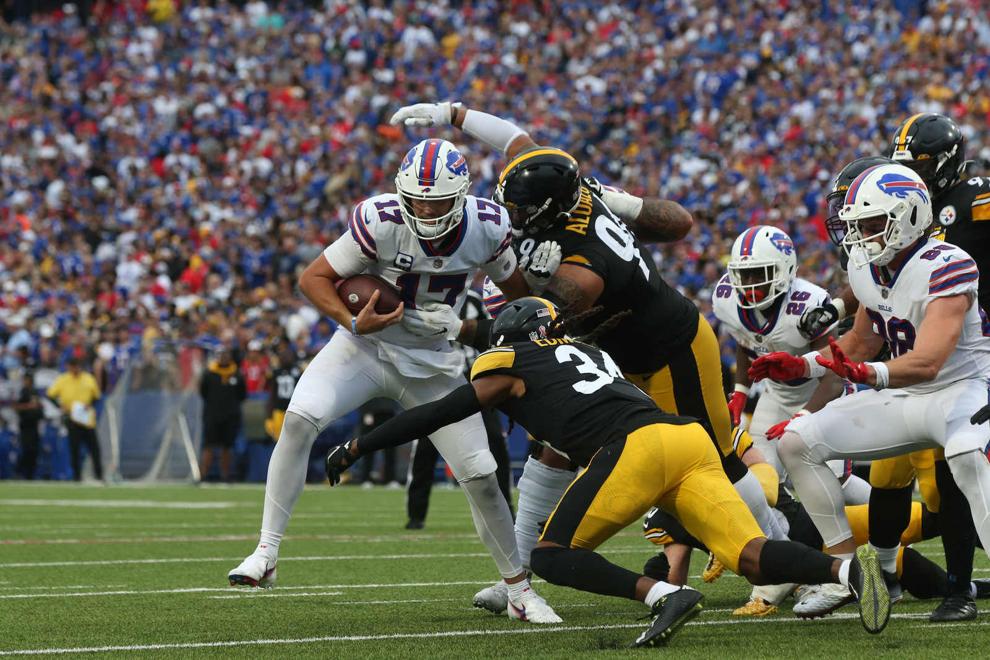 Beasley bounces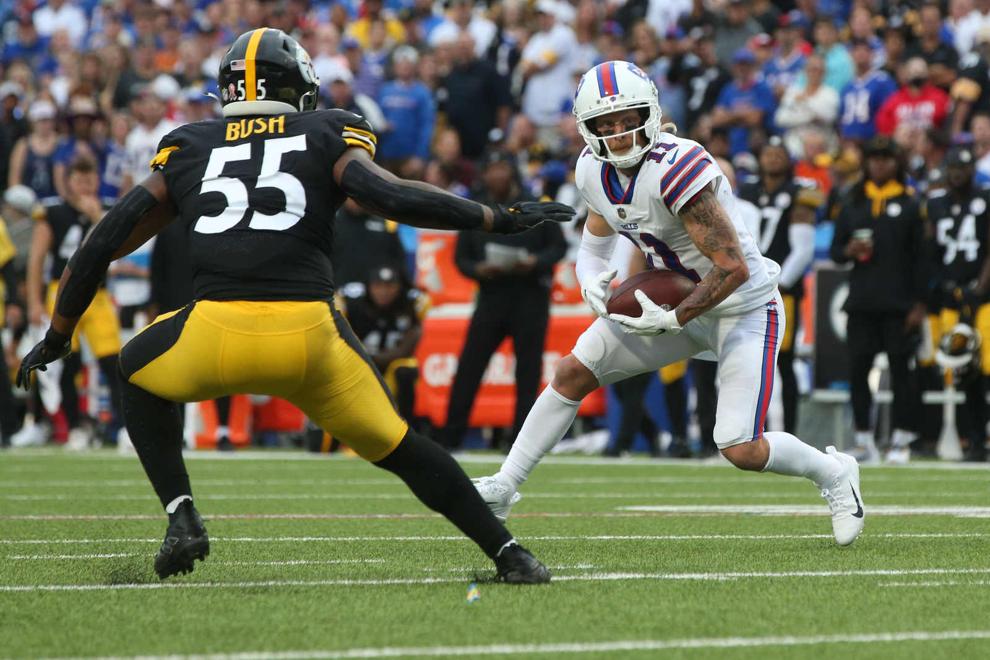 VIP fan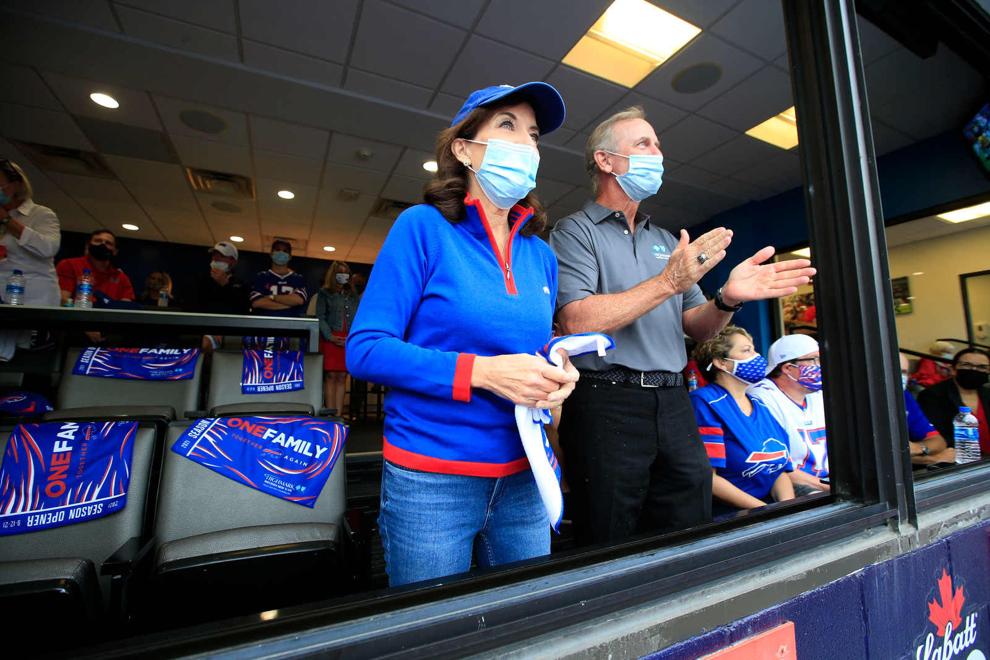 Knox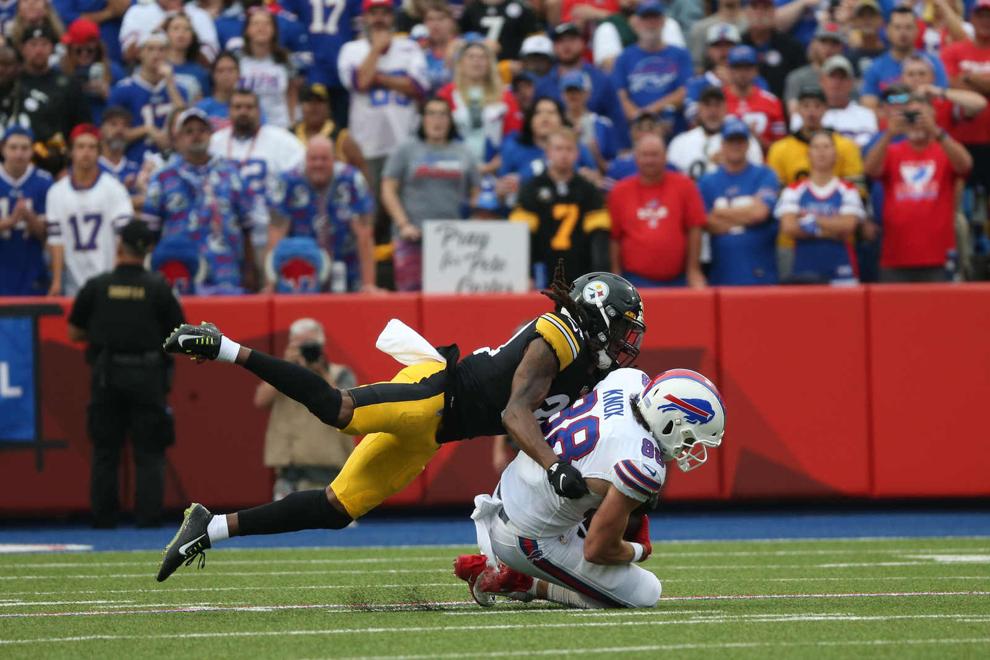 Twisted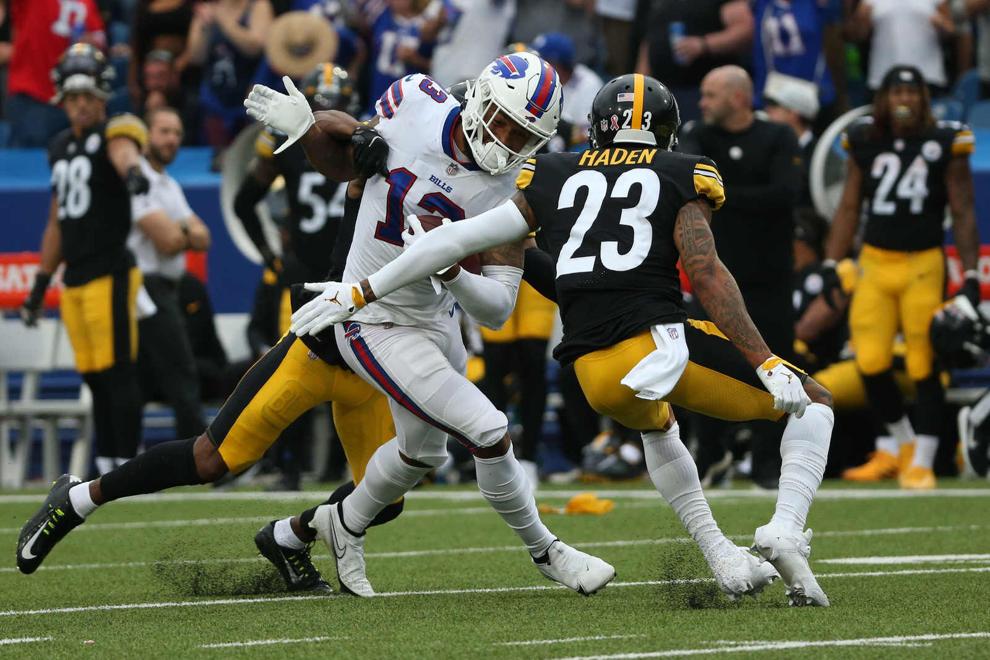 Rushing yards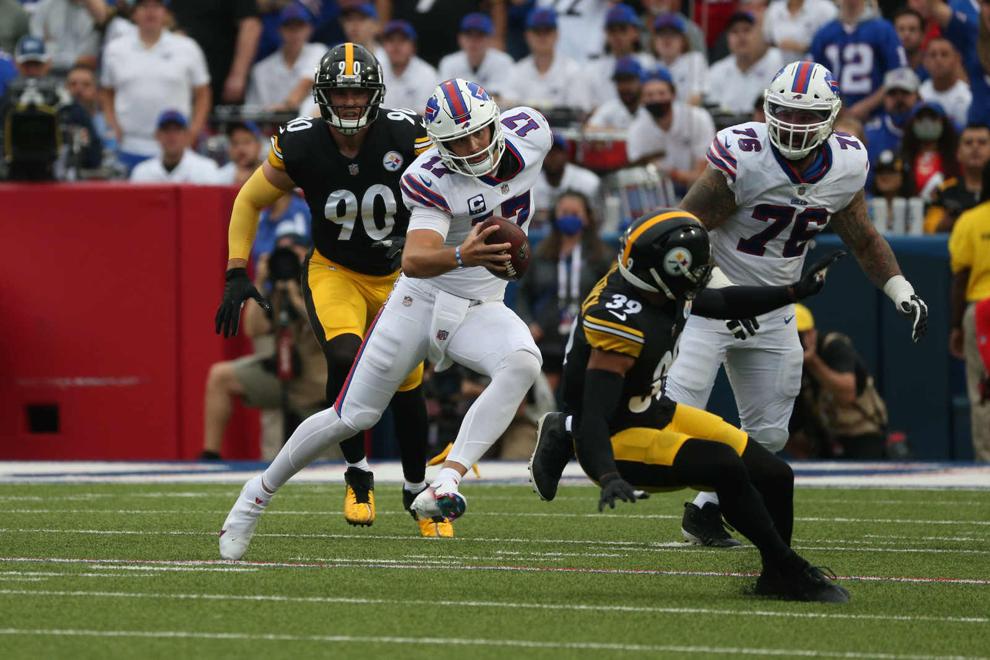 Tracking down the ball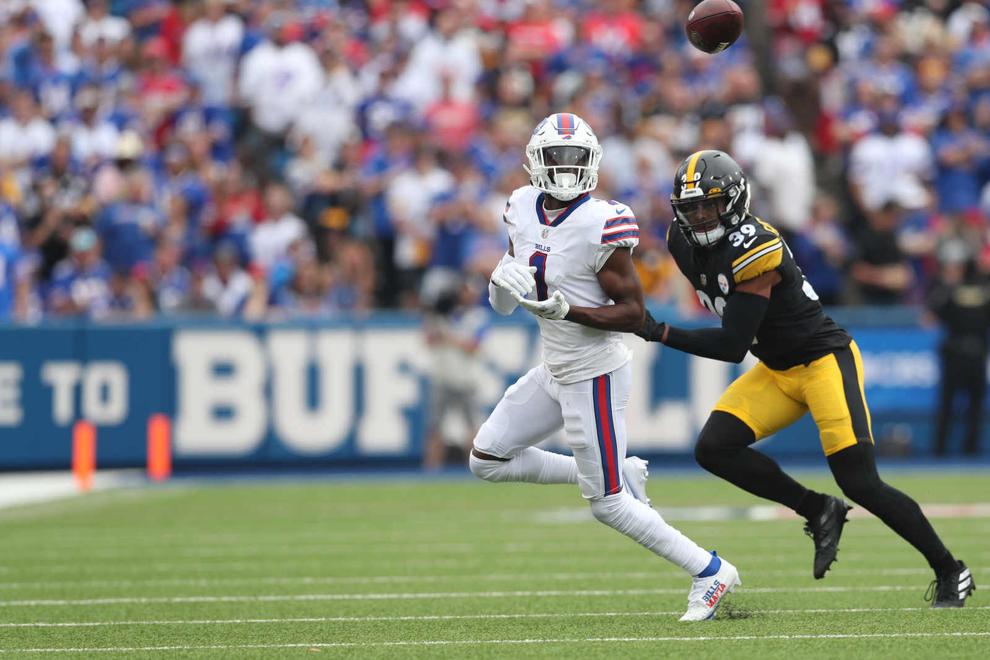 Diggs pulls it in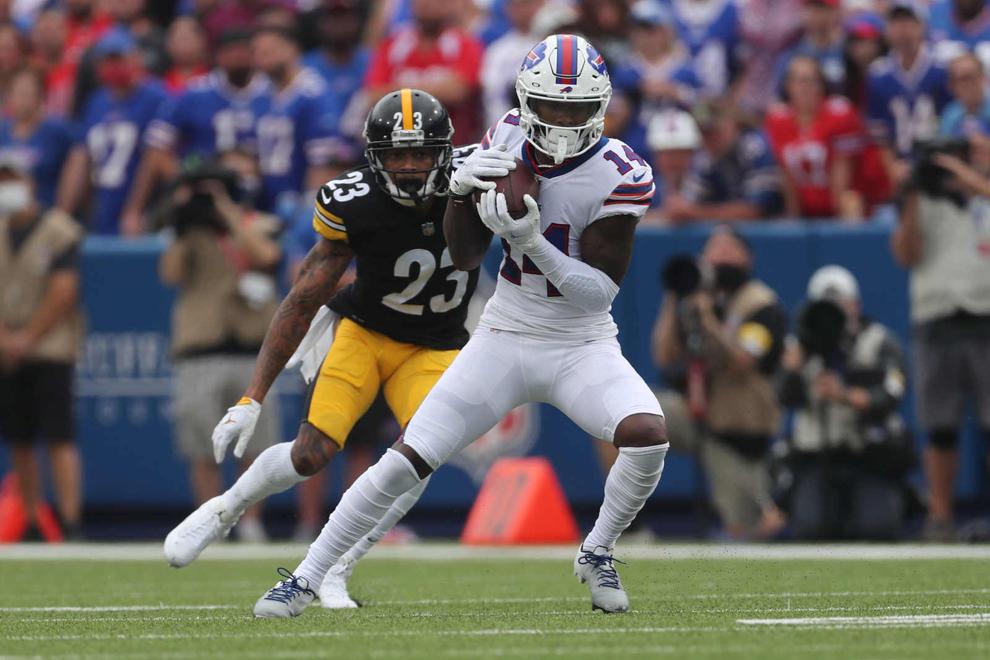 Full house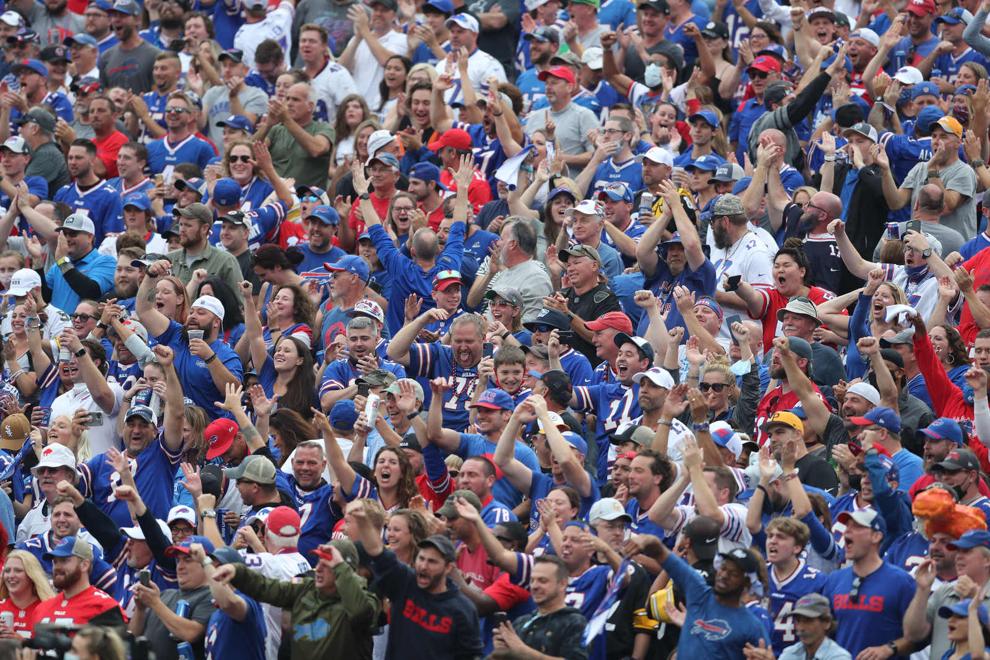 Early fumble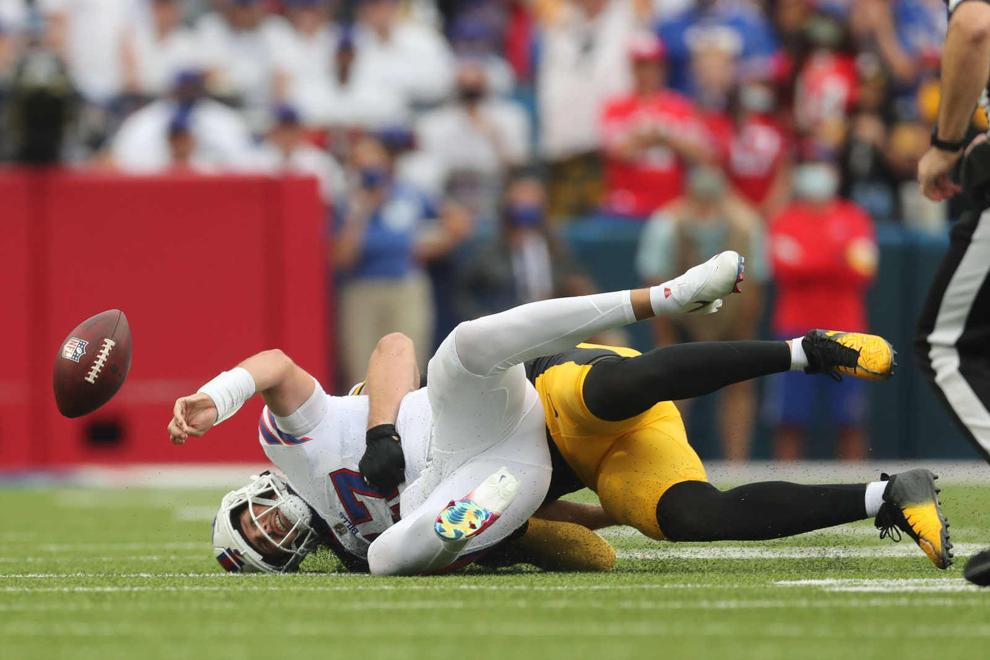 Knoxed out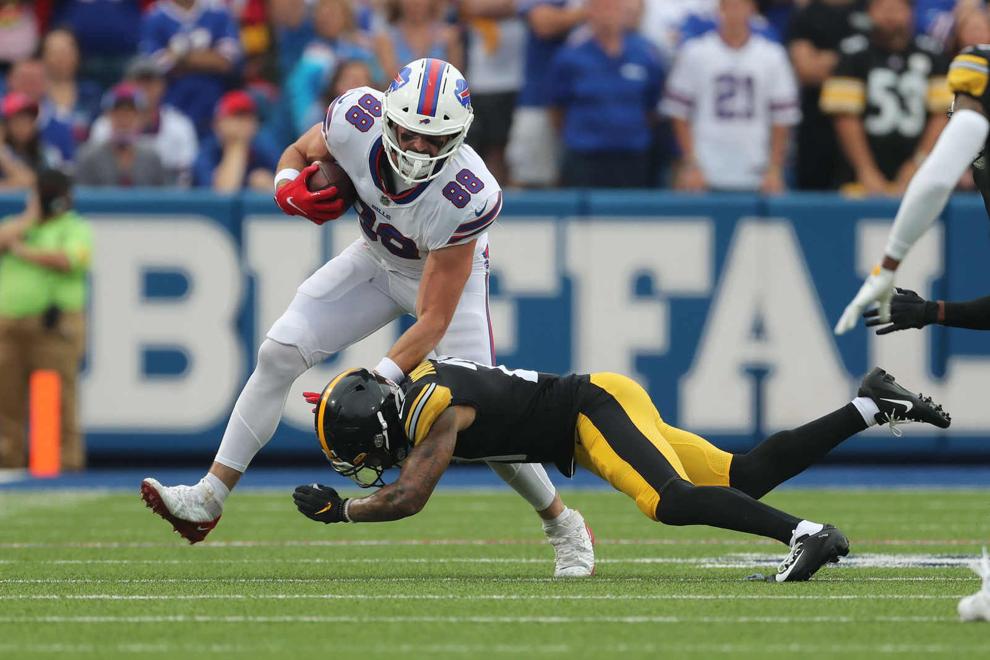 Hard to tackle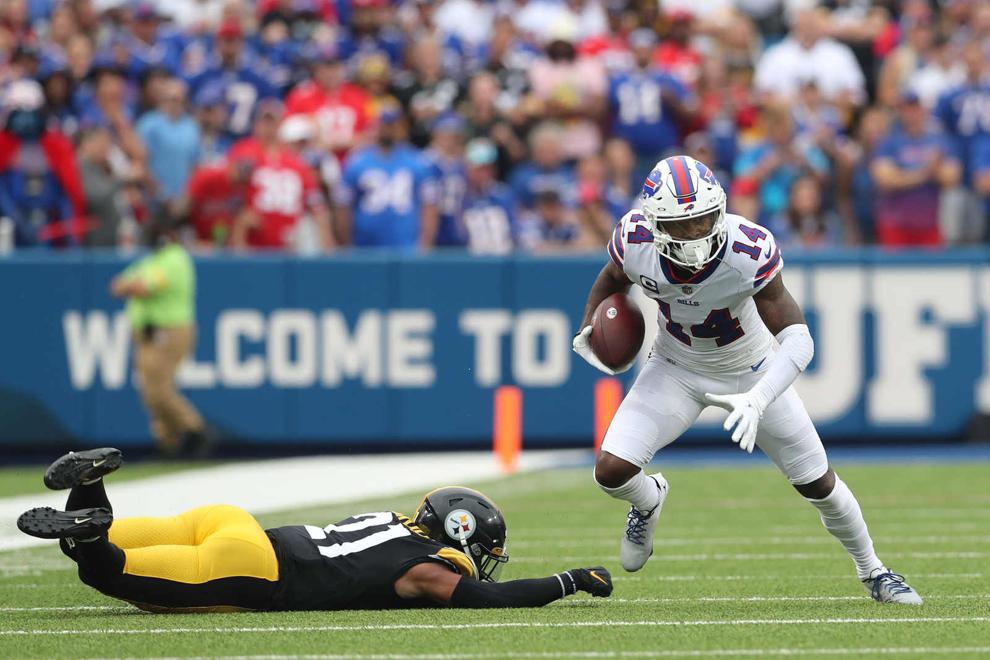 Make me wanna shout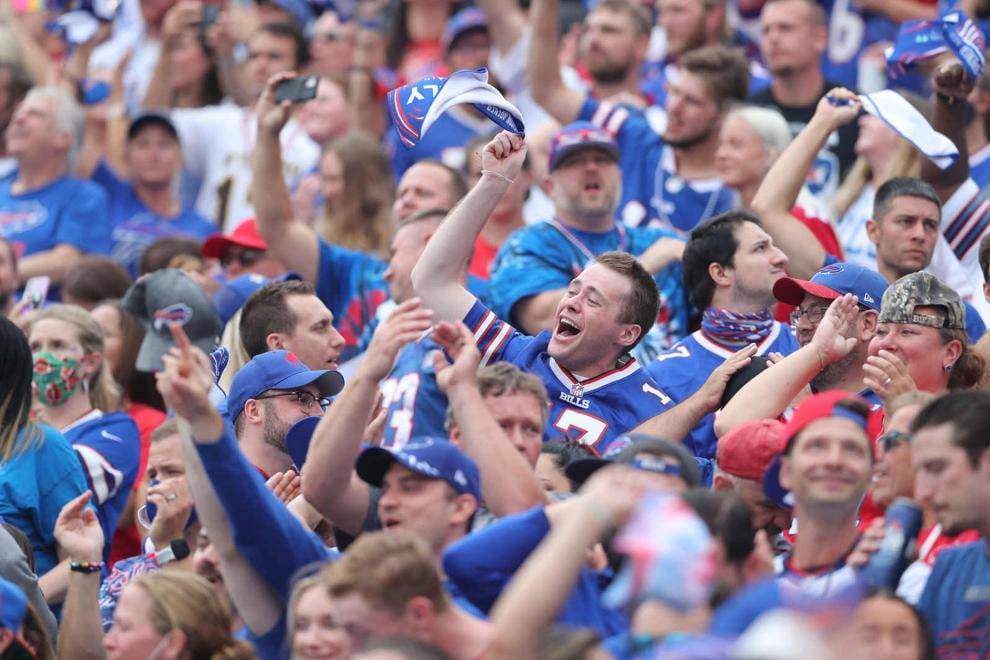 Starting early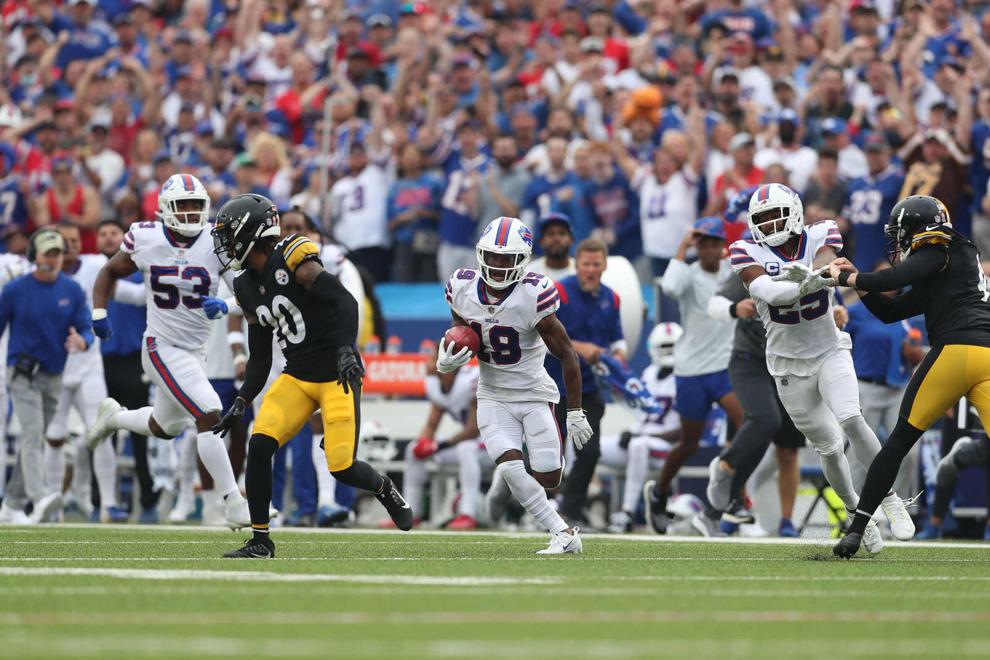 Air ball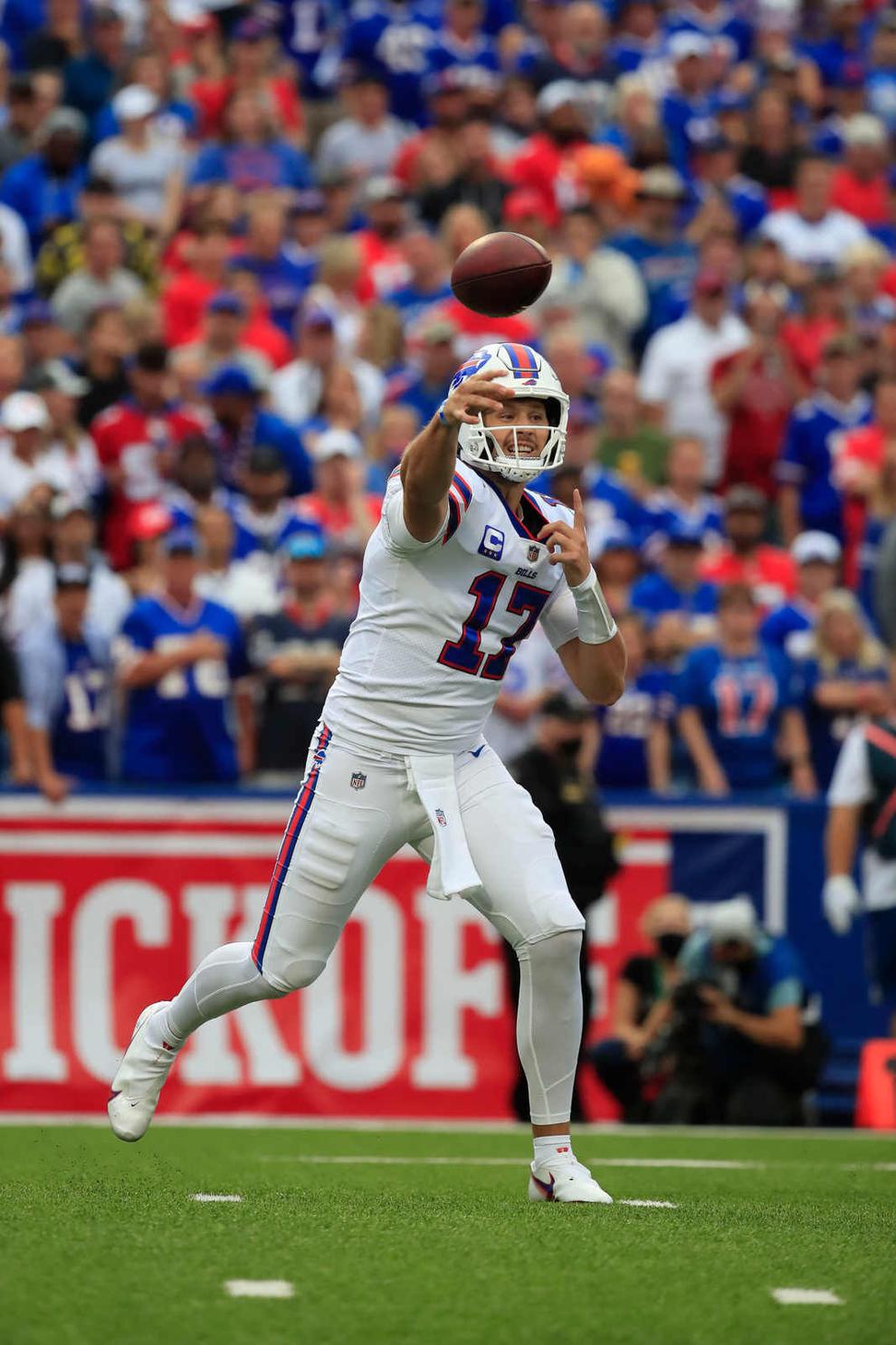 Back to pass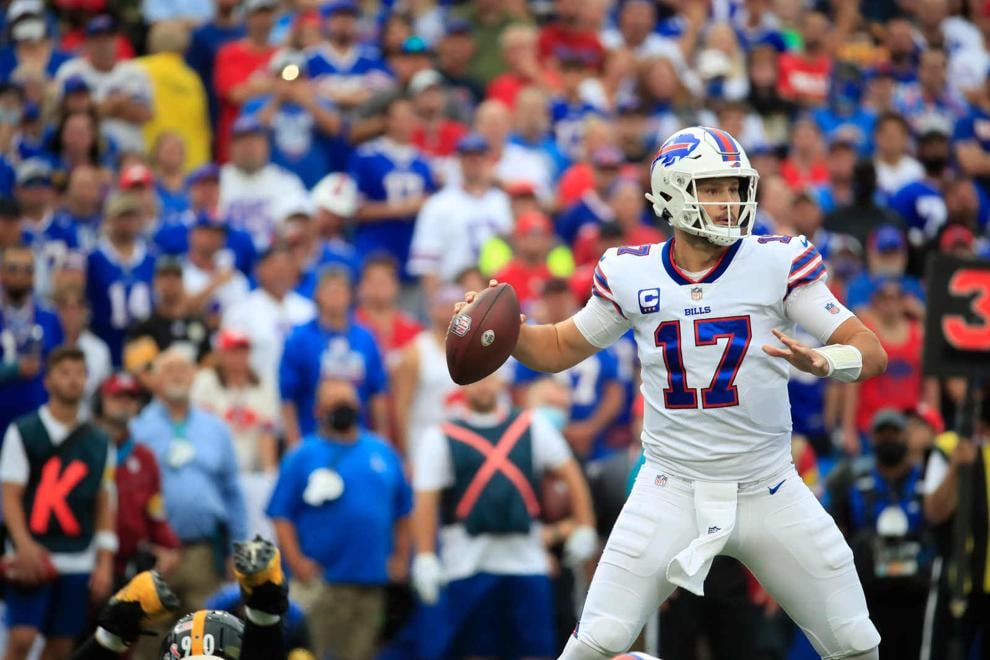 Singletary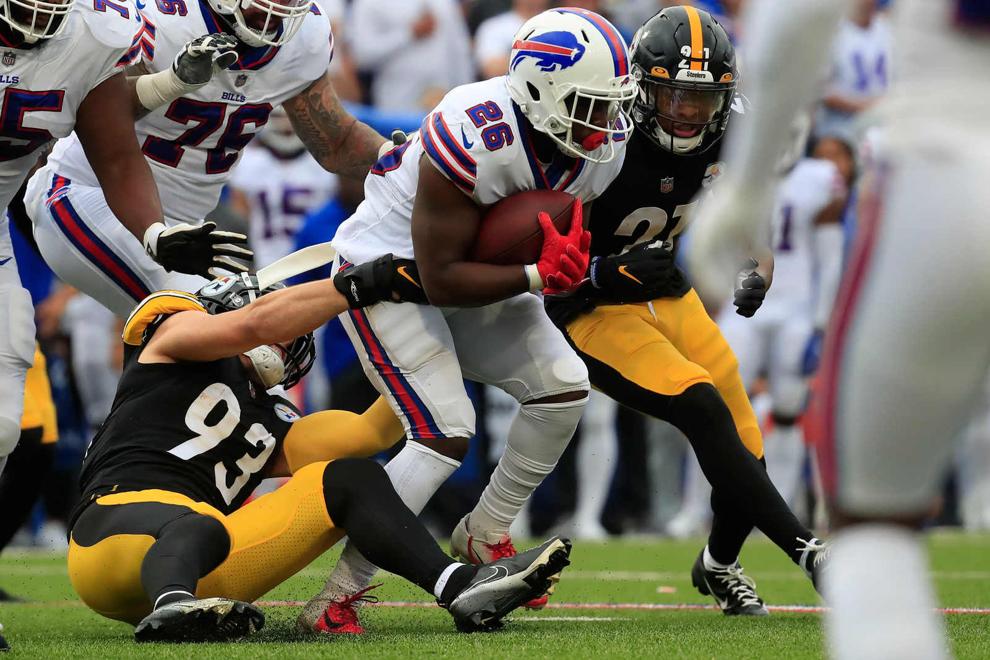 Bills Steelers first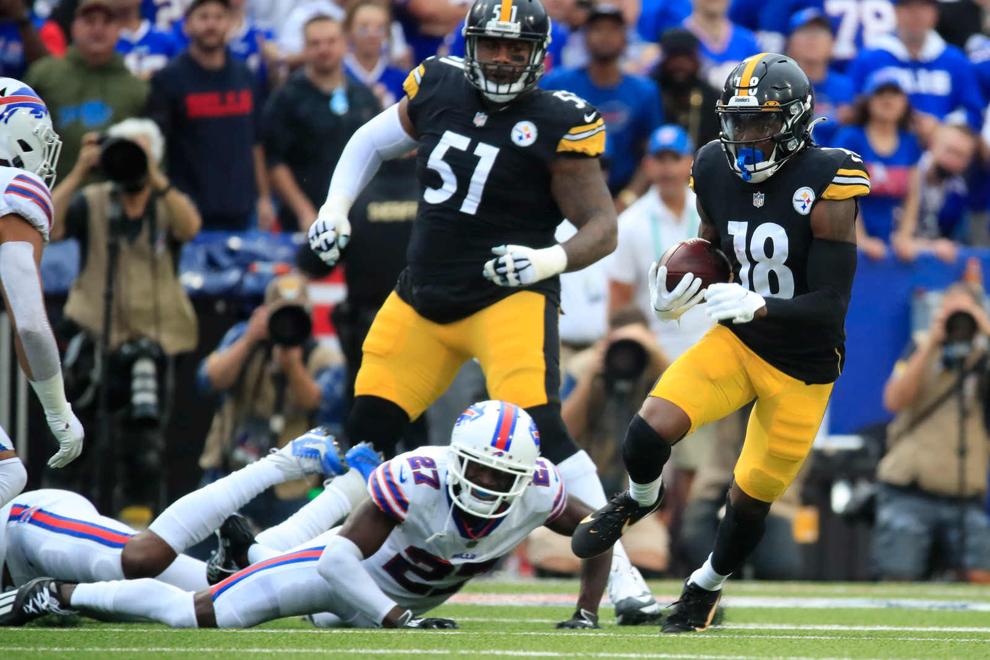 Complete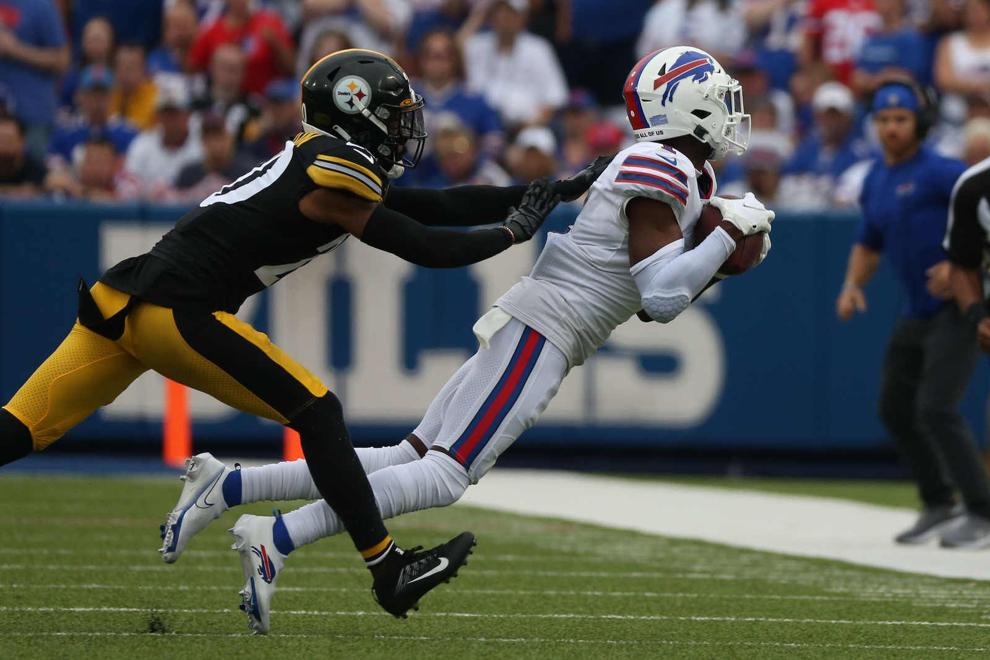 On the run
First down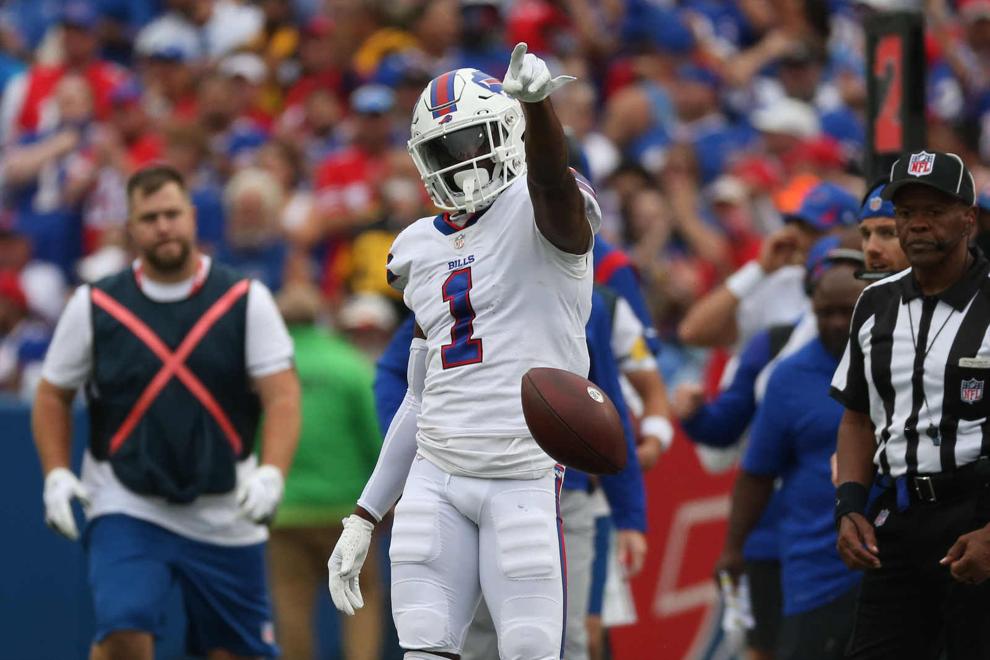 Nowhere to go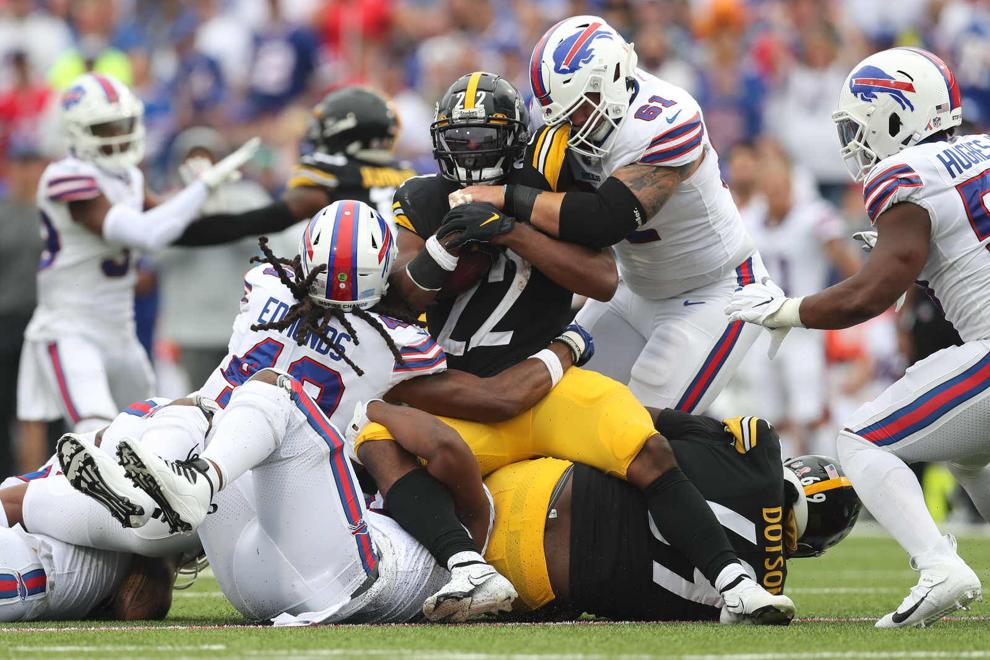 Super Mario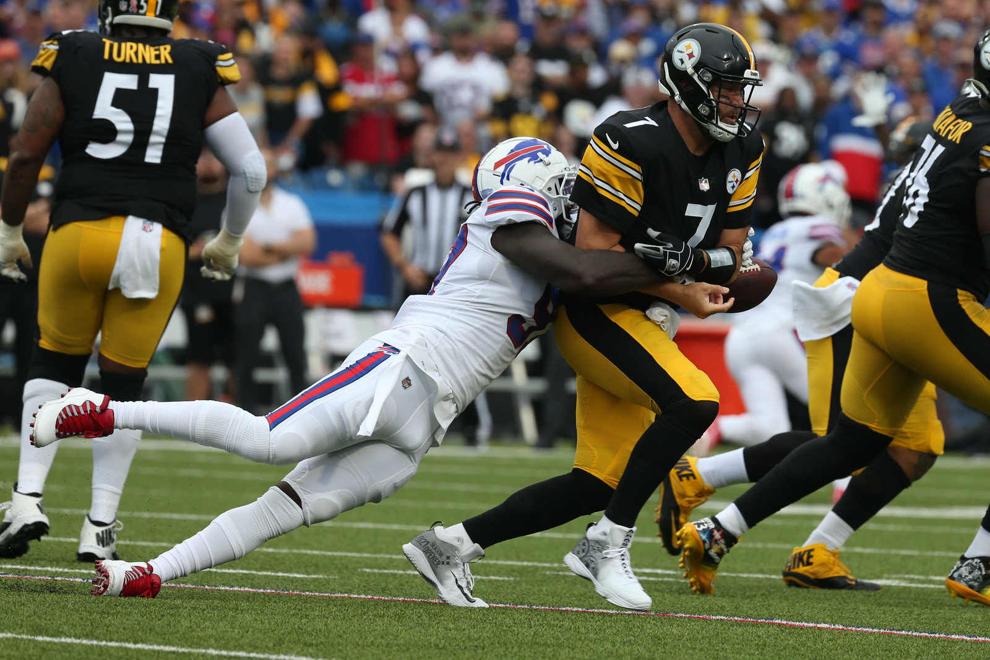 Airing it out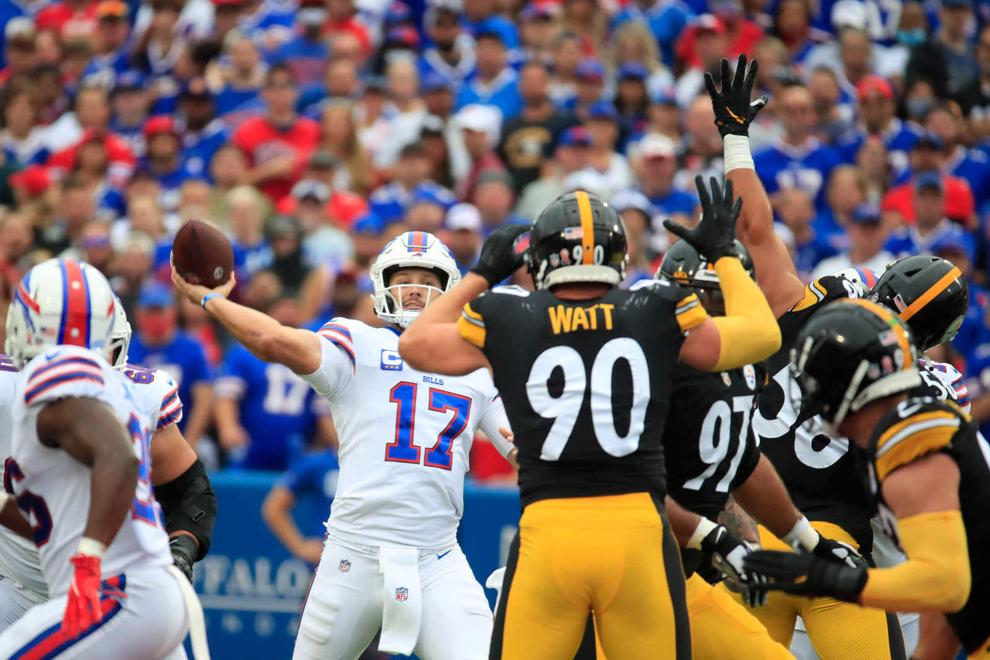 Pittsburgh passer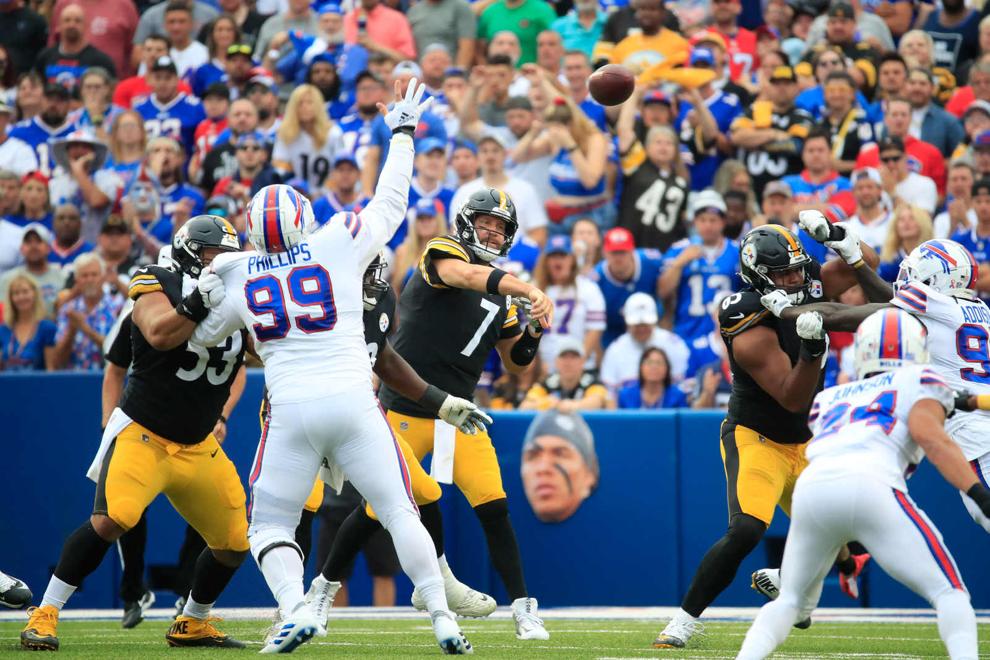 Coach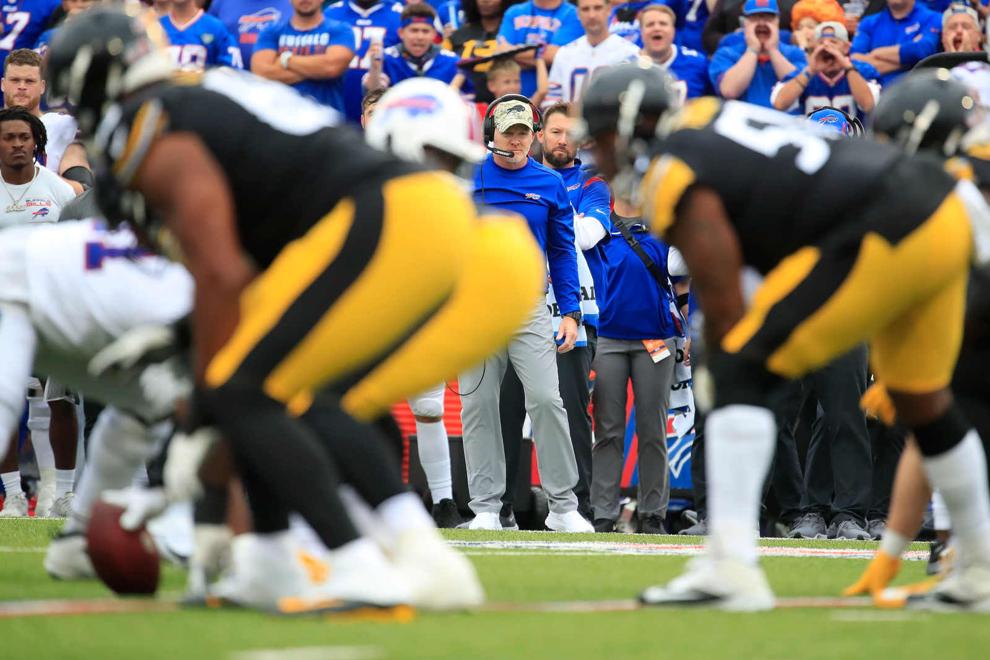 Battle of the backs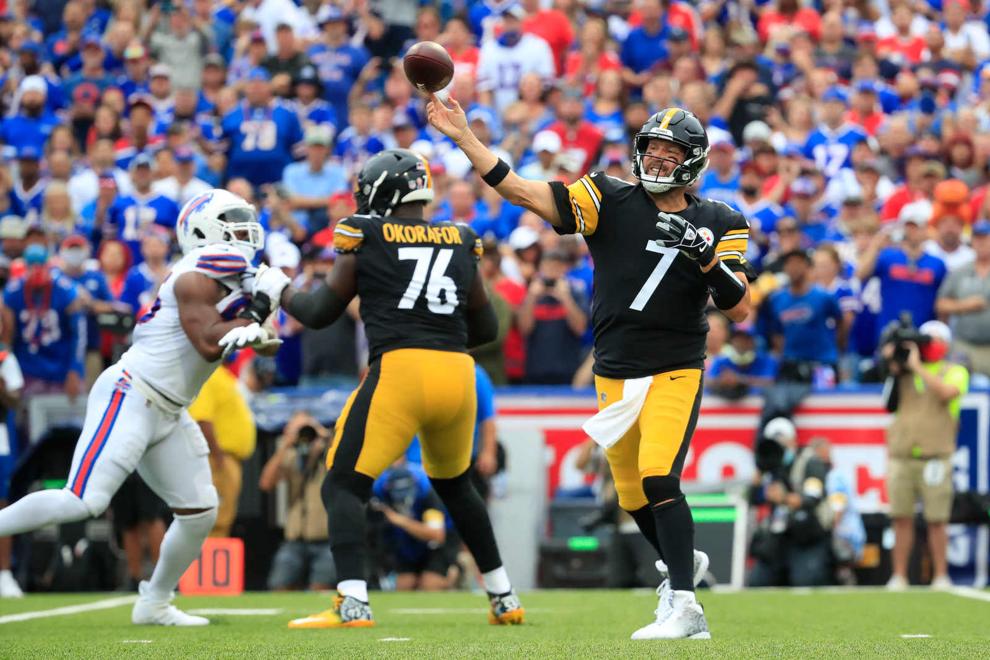 Tomlin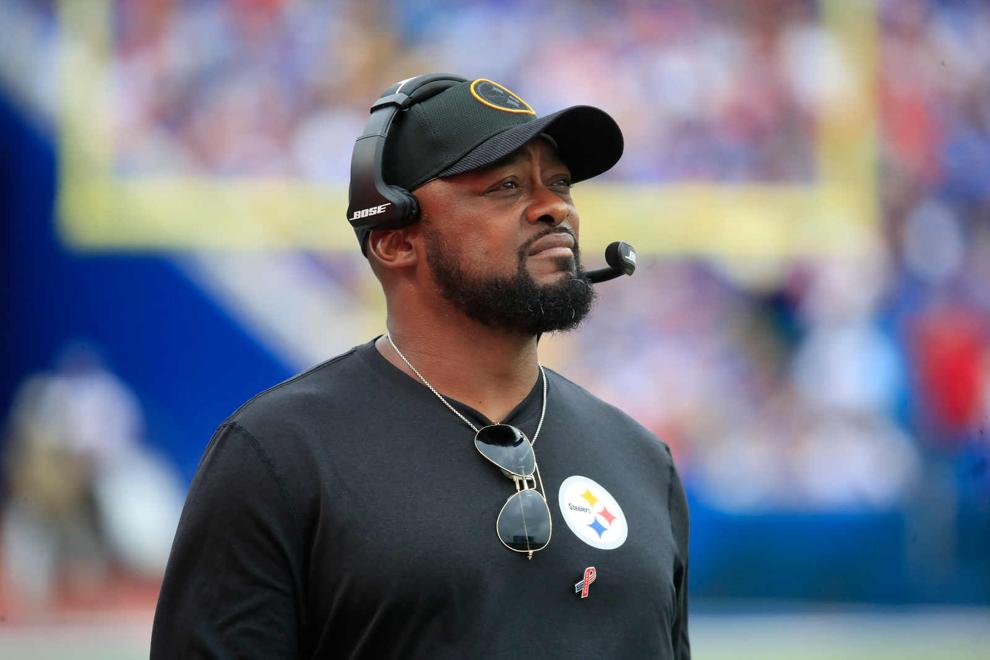 Big play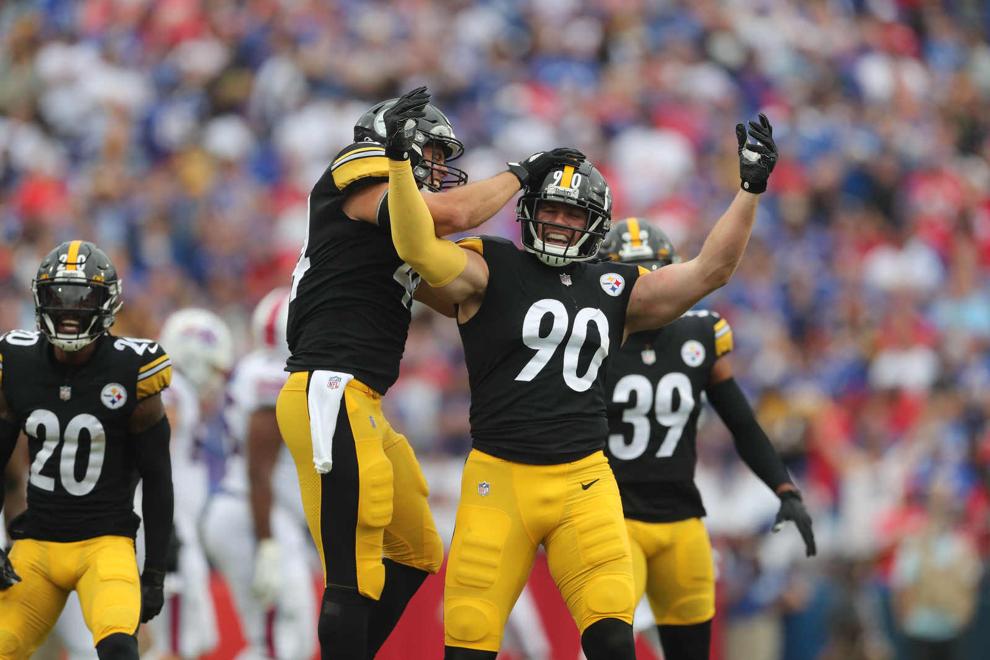 Watch now: Bills defender Micah Hyde speaks after loss to Steelers
Watch now: Bills' Jordan Poyer talks about loss to Steelers
Watch now: Bills quarterback Josh Allen speaks after loss to Steelers
Watch now: Bills lineman Mitch Morse speaks after loss to Steelers
Watch now: Bills RB Devin Singletary speaks after loss to Steelers
Watch now: Bills head coach Sean McDermott discusses going for it on fourth down
Sack
Can't hang on to Claypool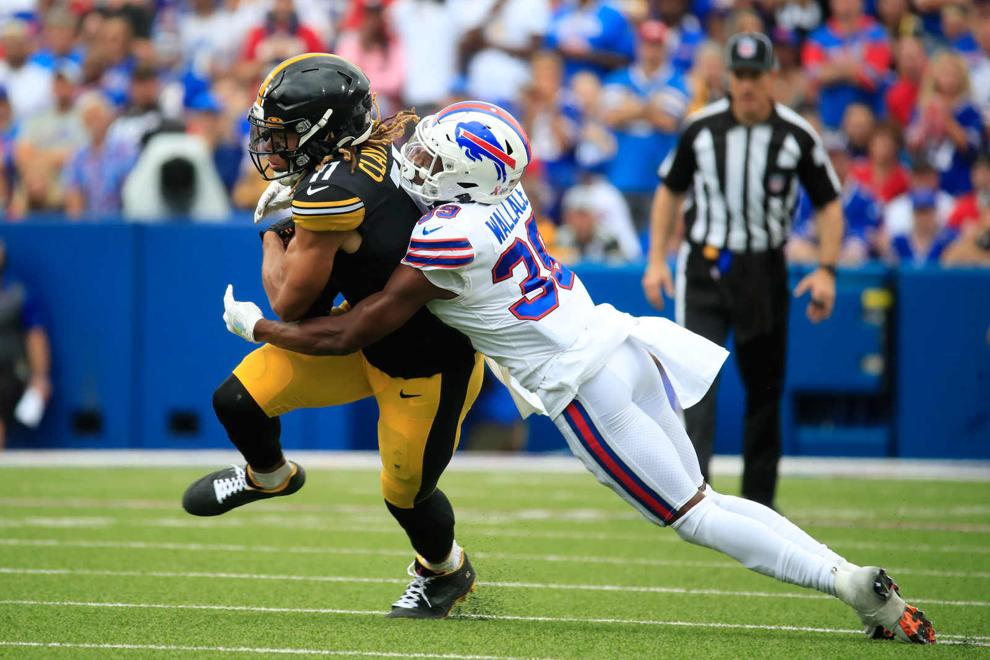 Broken play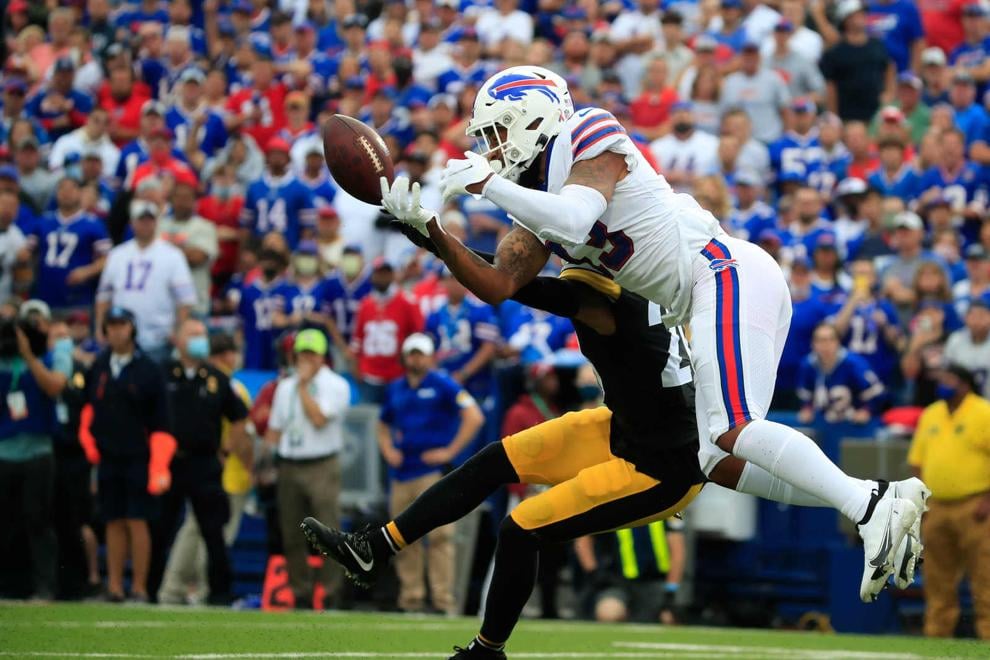 Brieda from the backfield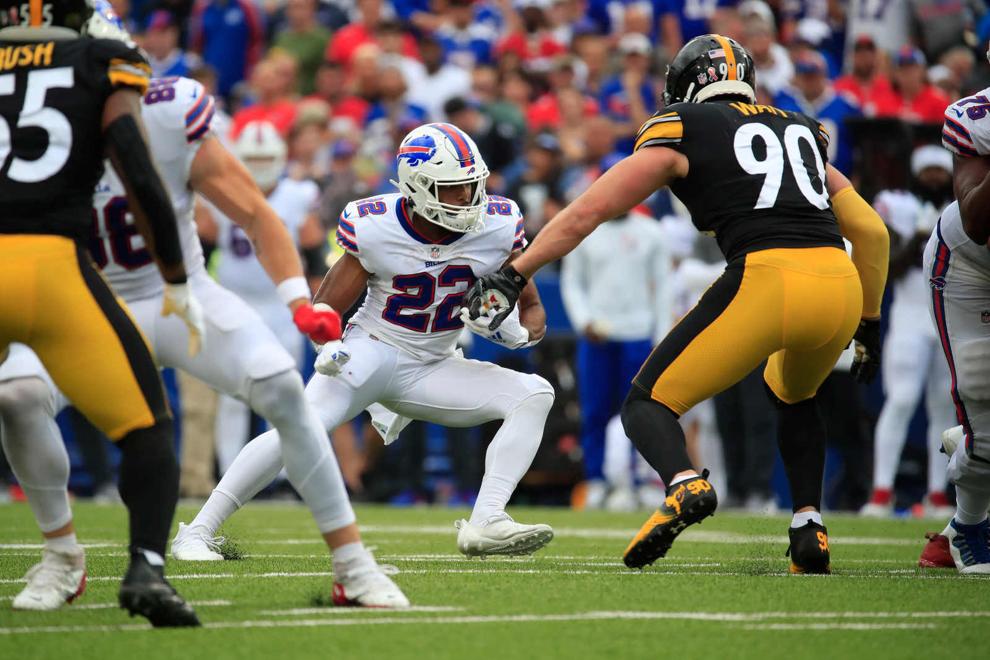 Trouble in the secondary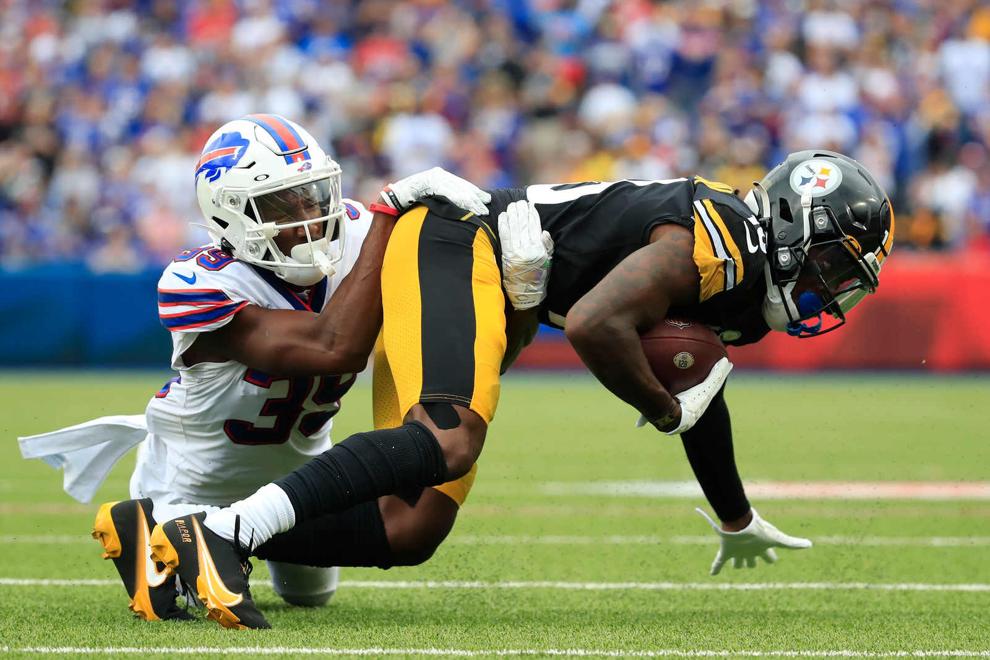 Roethlisberger fires
Big catch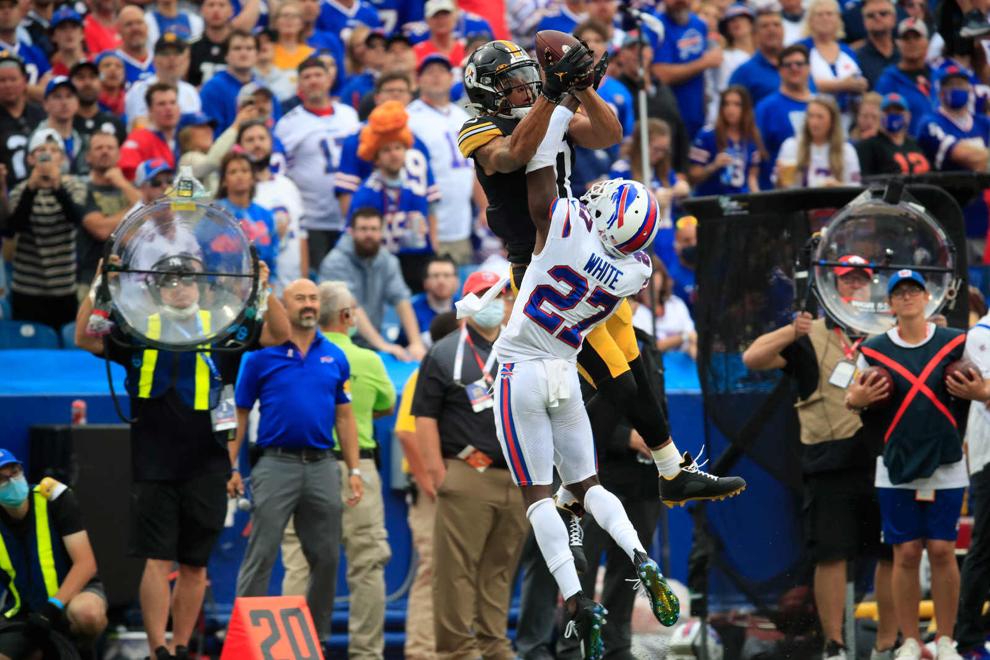 Hanging on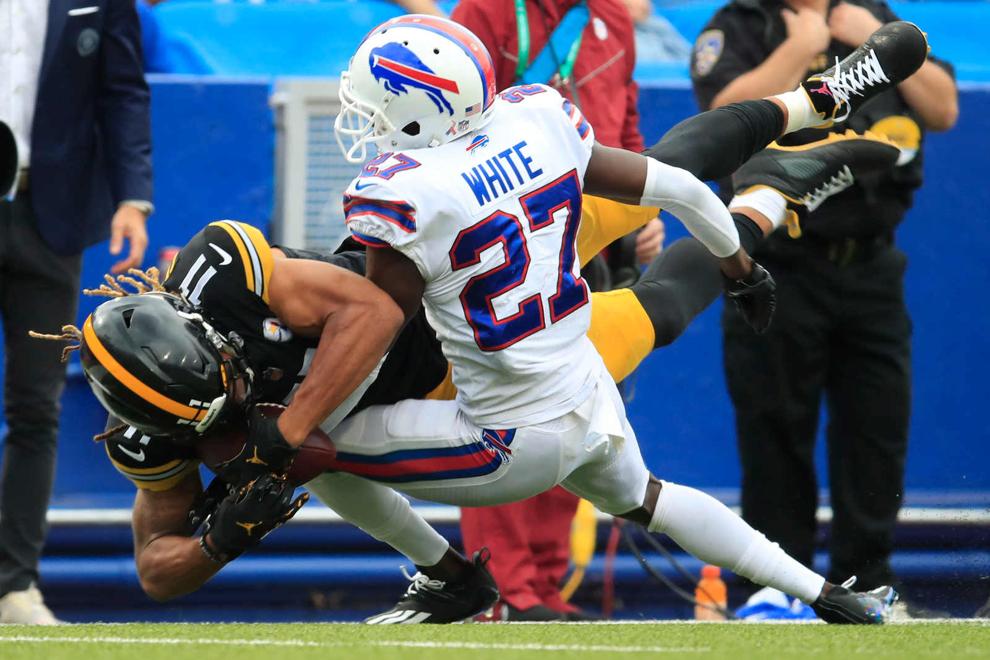 Johnson covers Johnson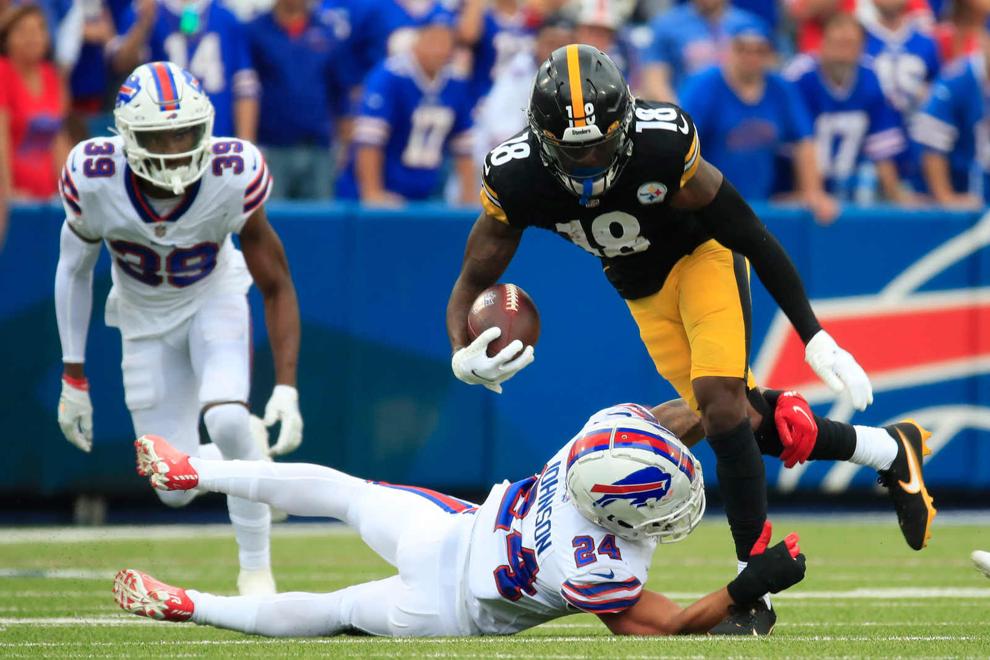 QB keeper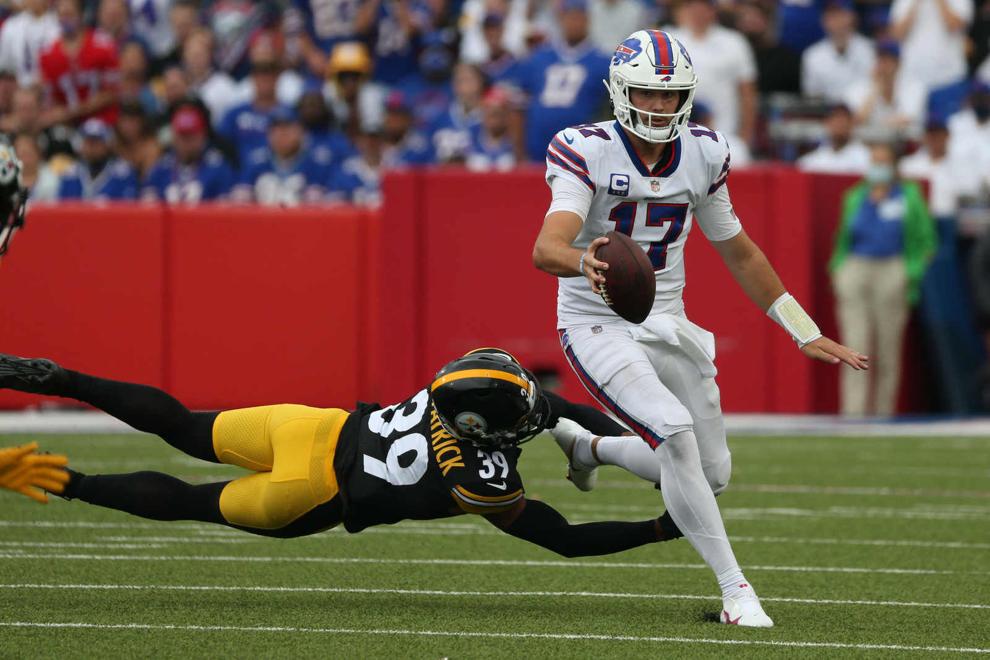 Sideline focus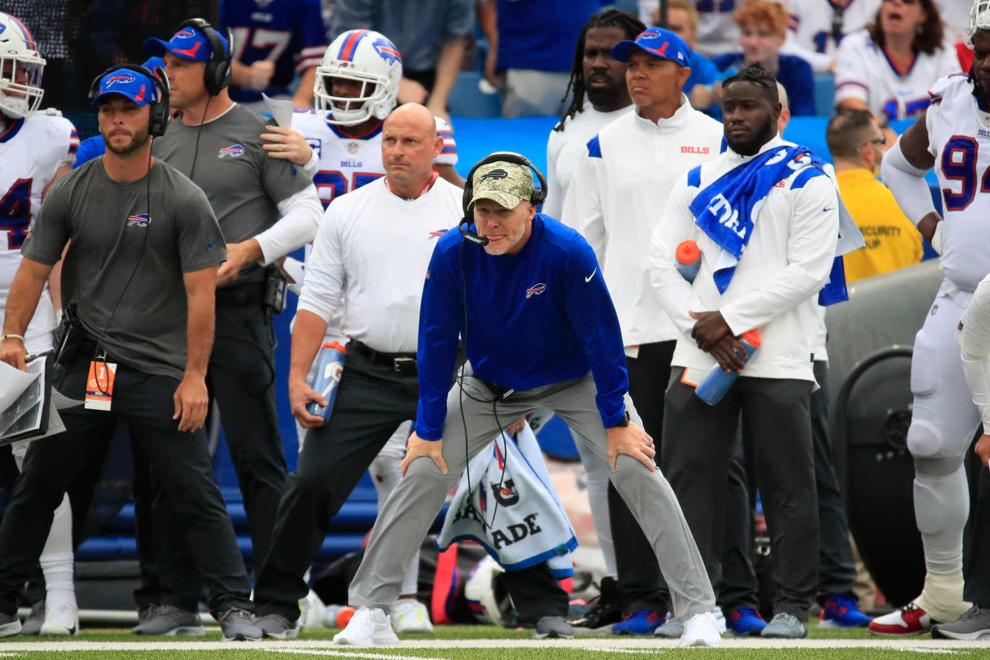 Game changer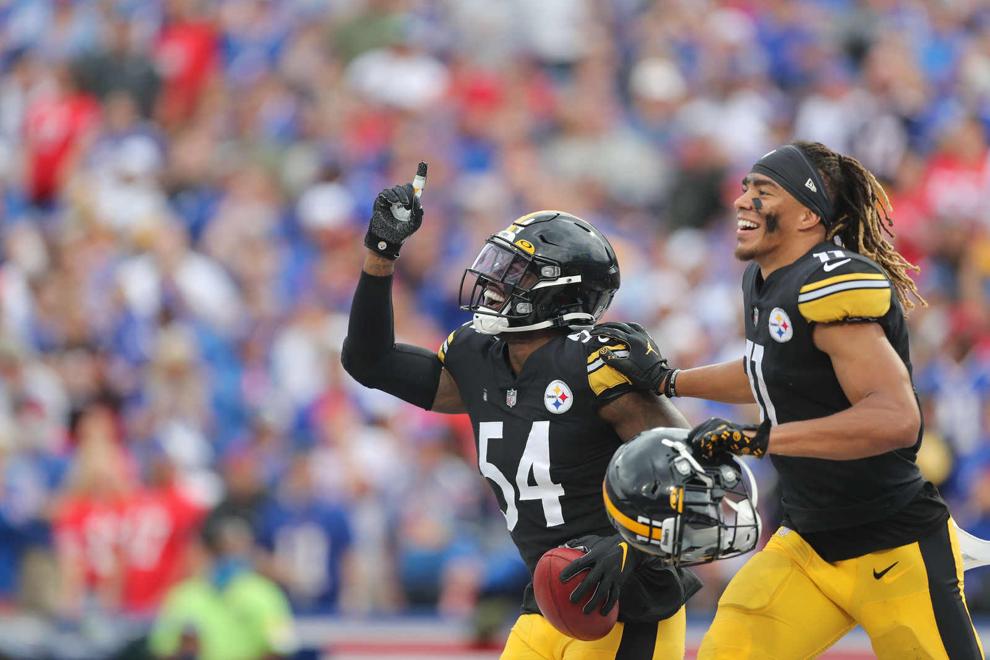 Pulling away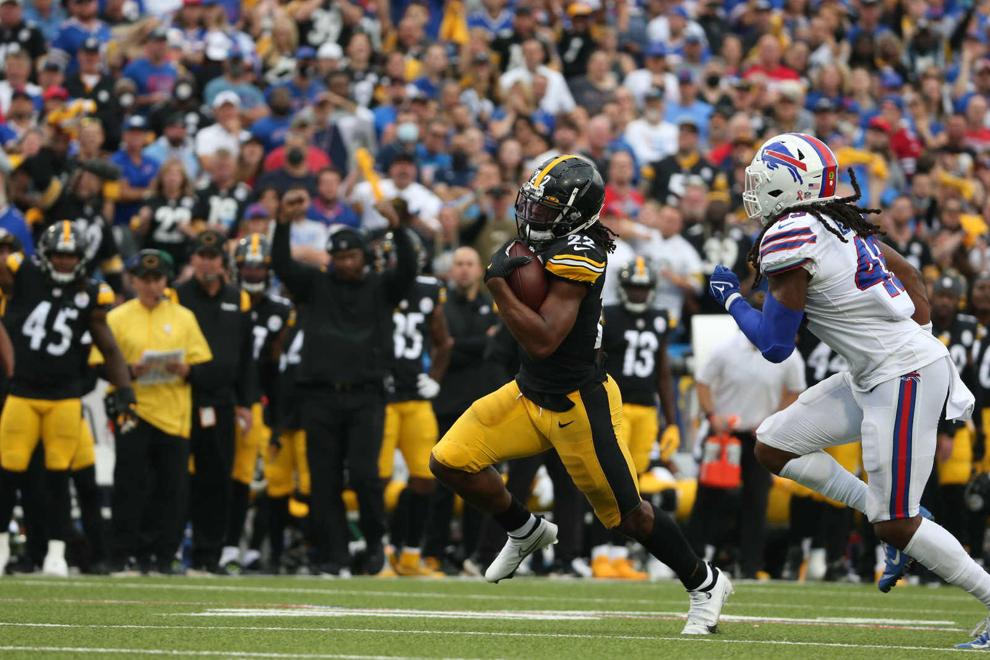 Airborne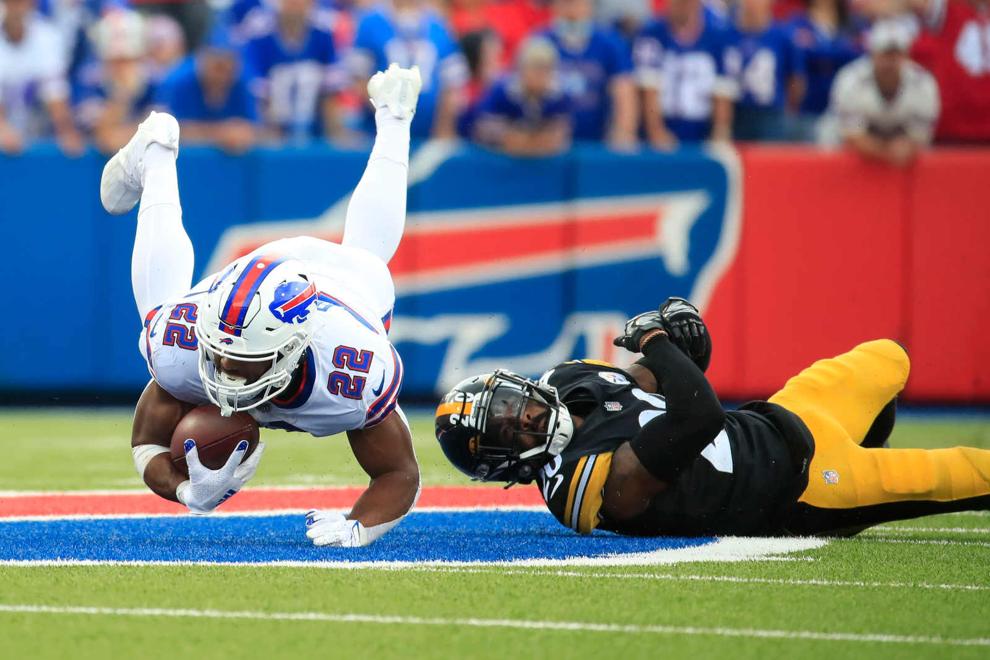 Harris breaks out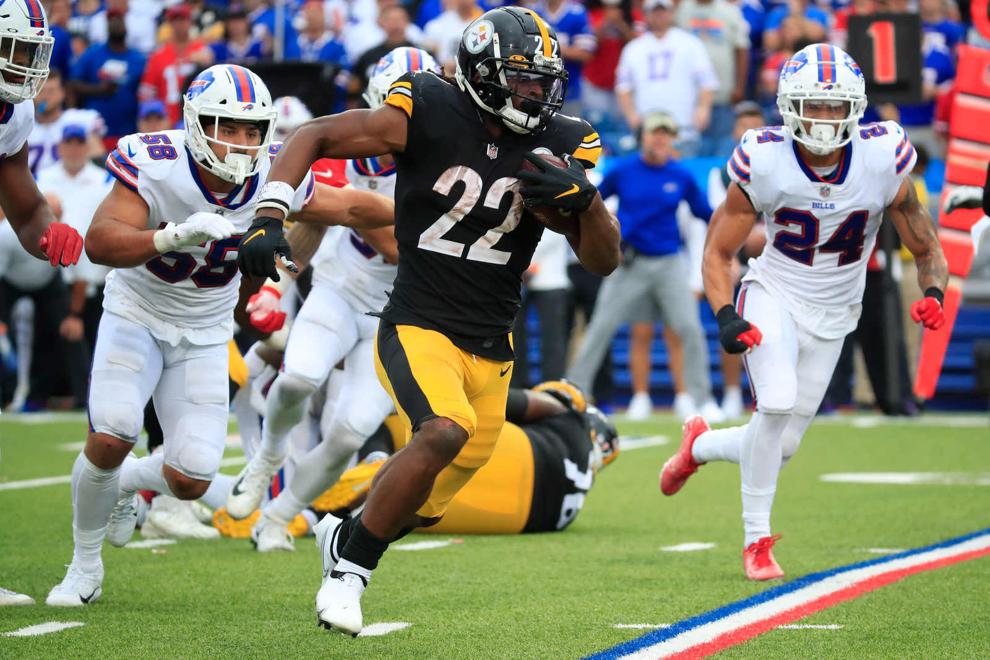 Unanswered points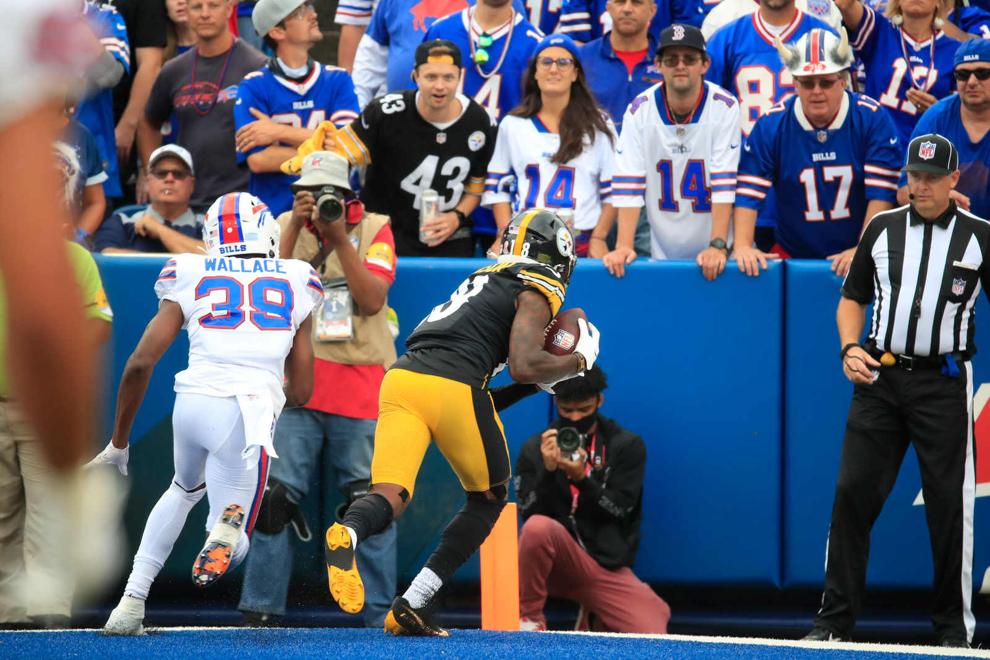 Hard feelings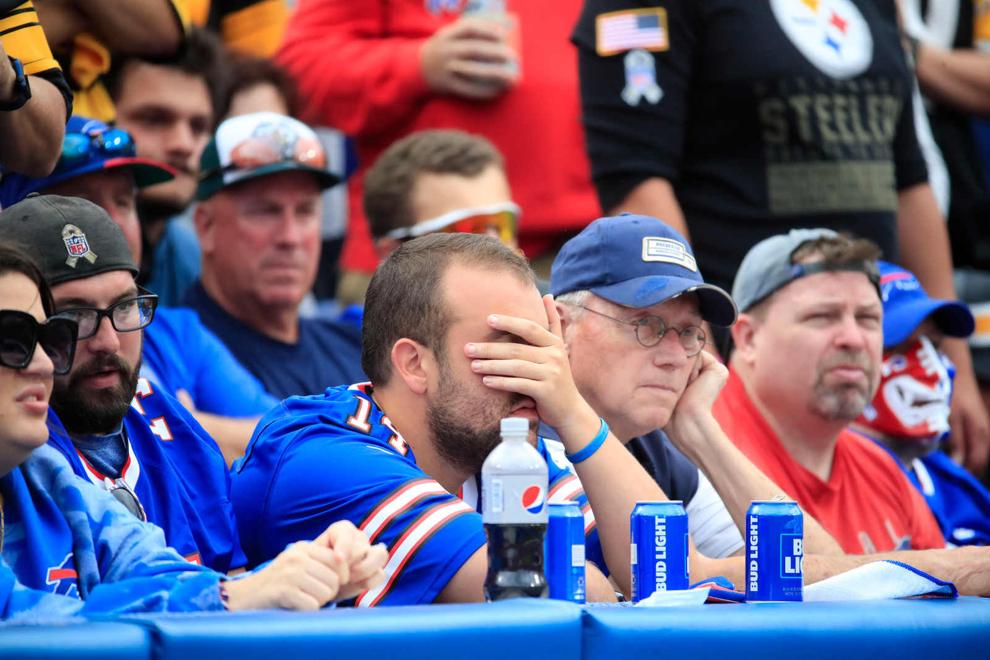 Singletary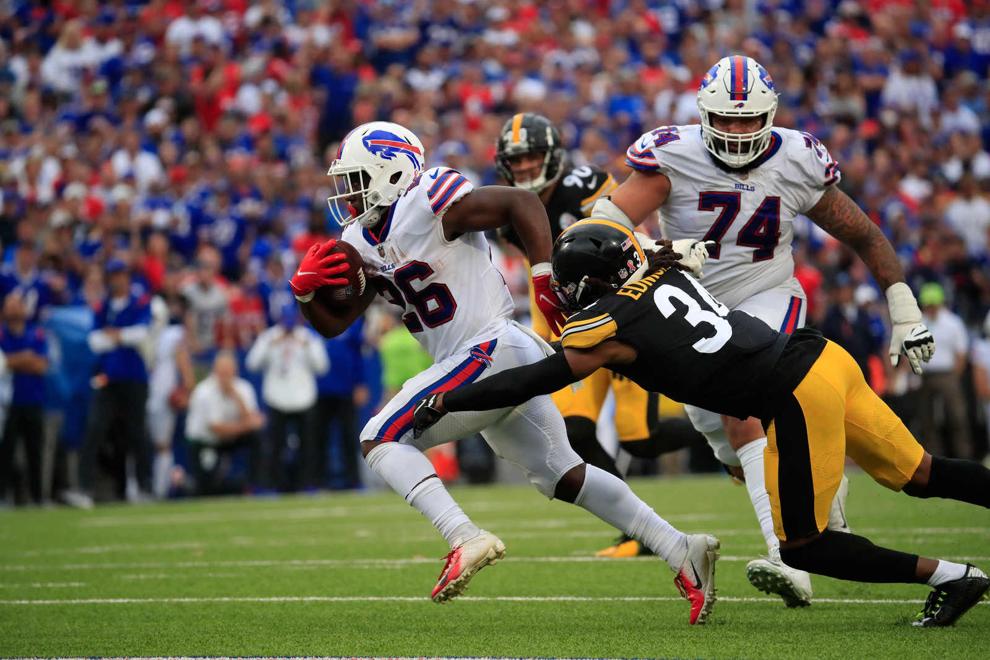 Facing adversity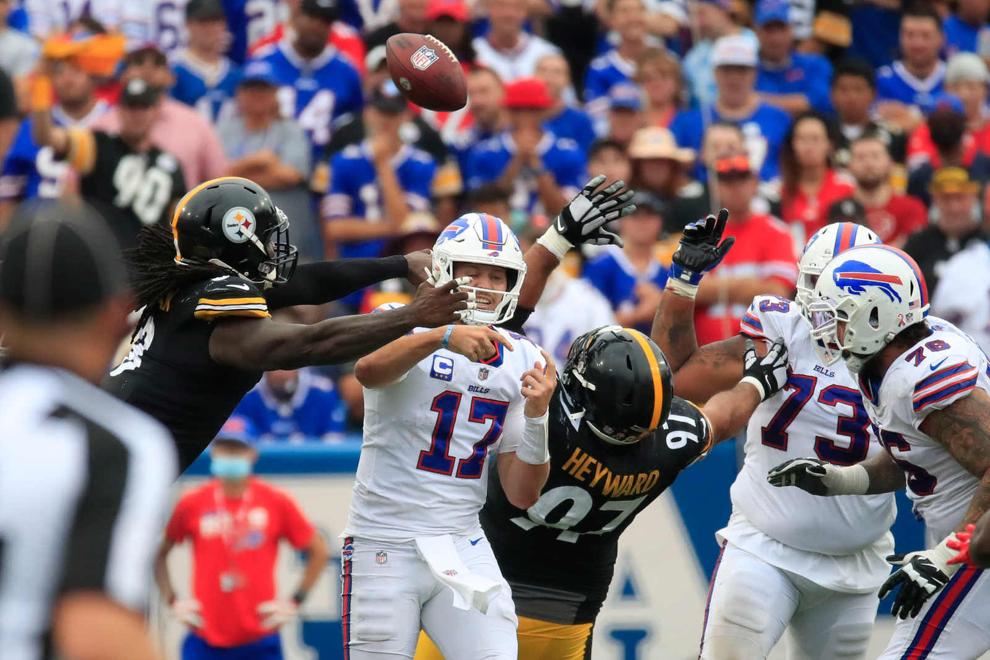 Reception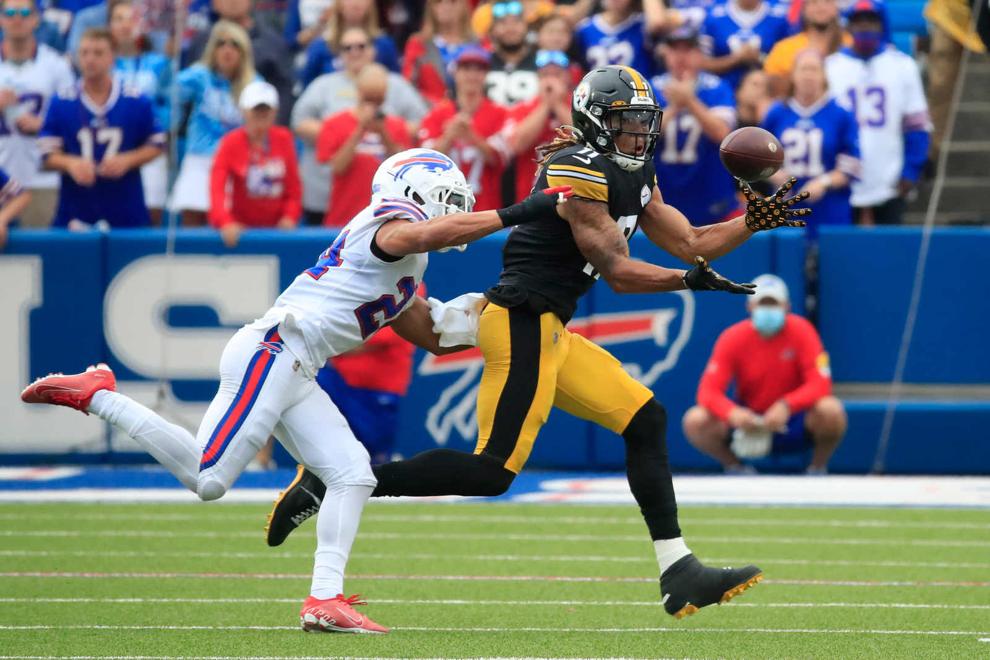 Going nowhere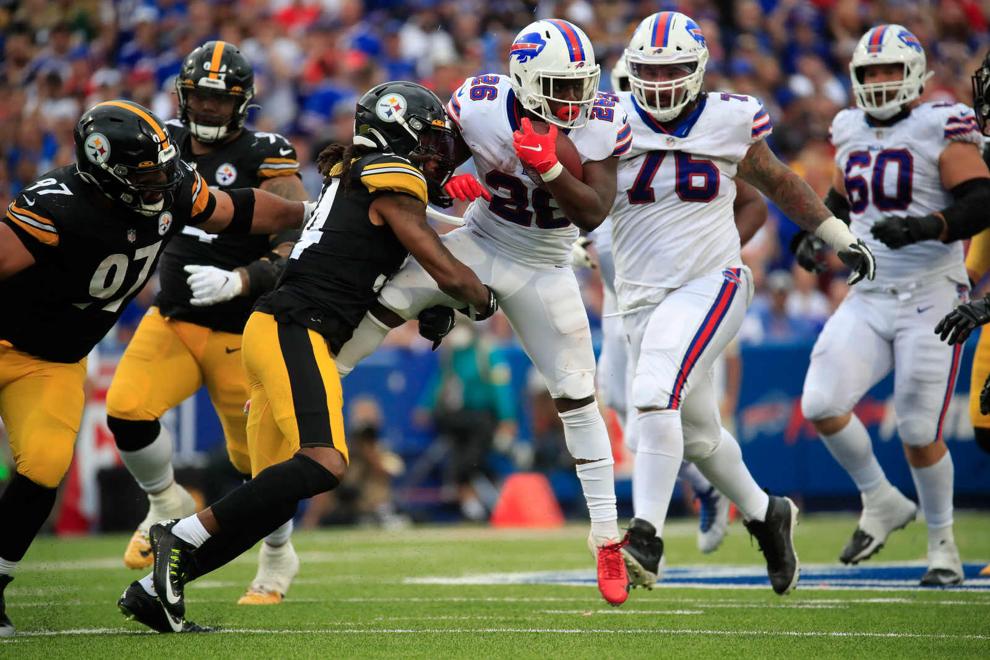 Flat tire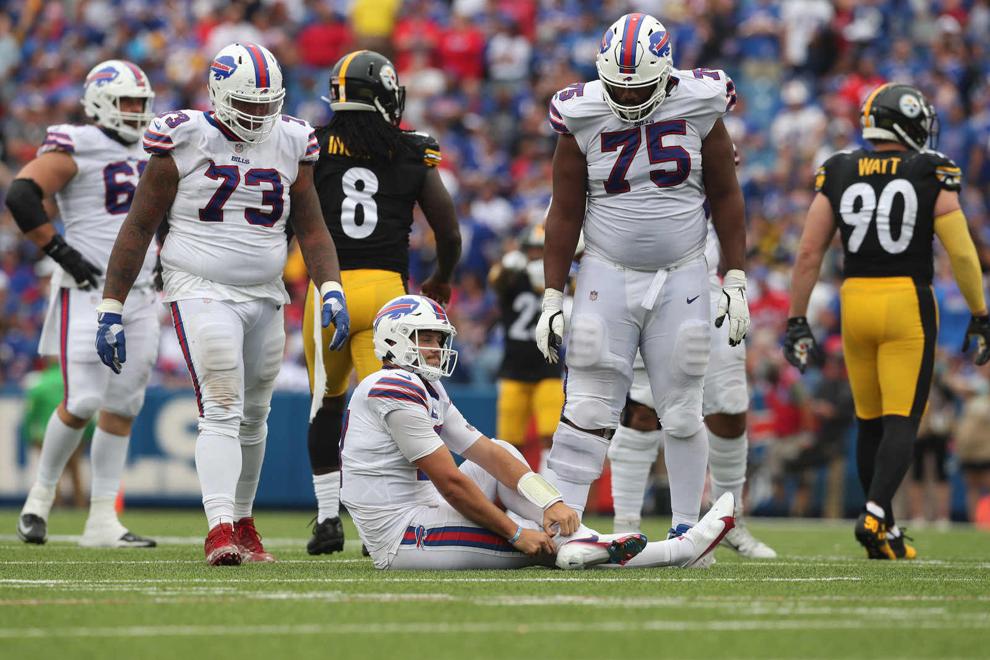 Sad ending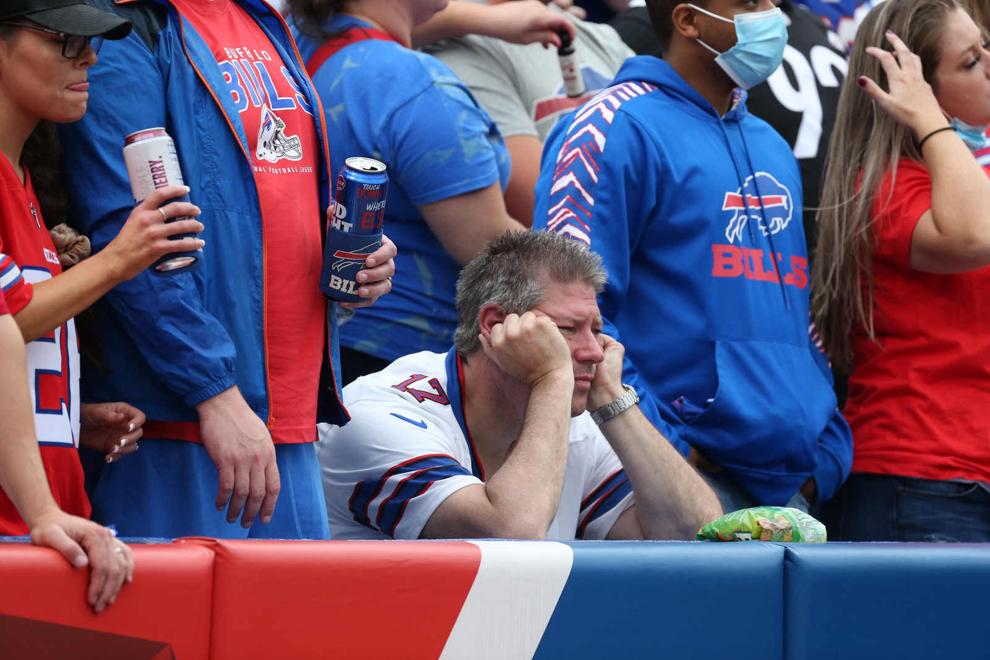 Motivated for next week