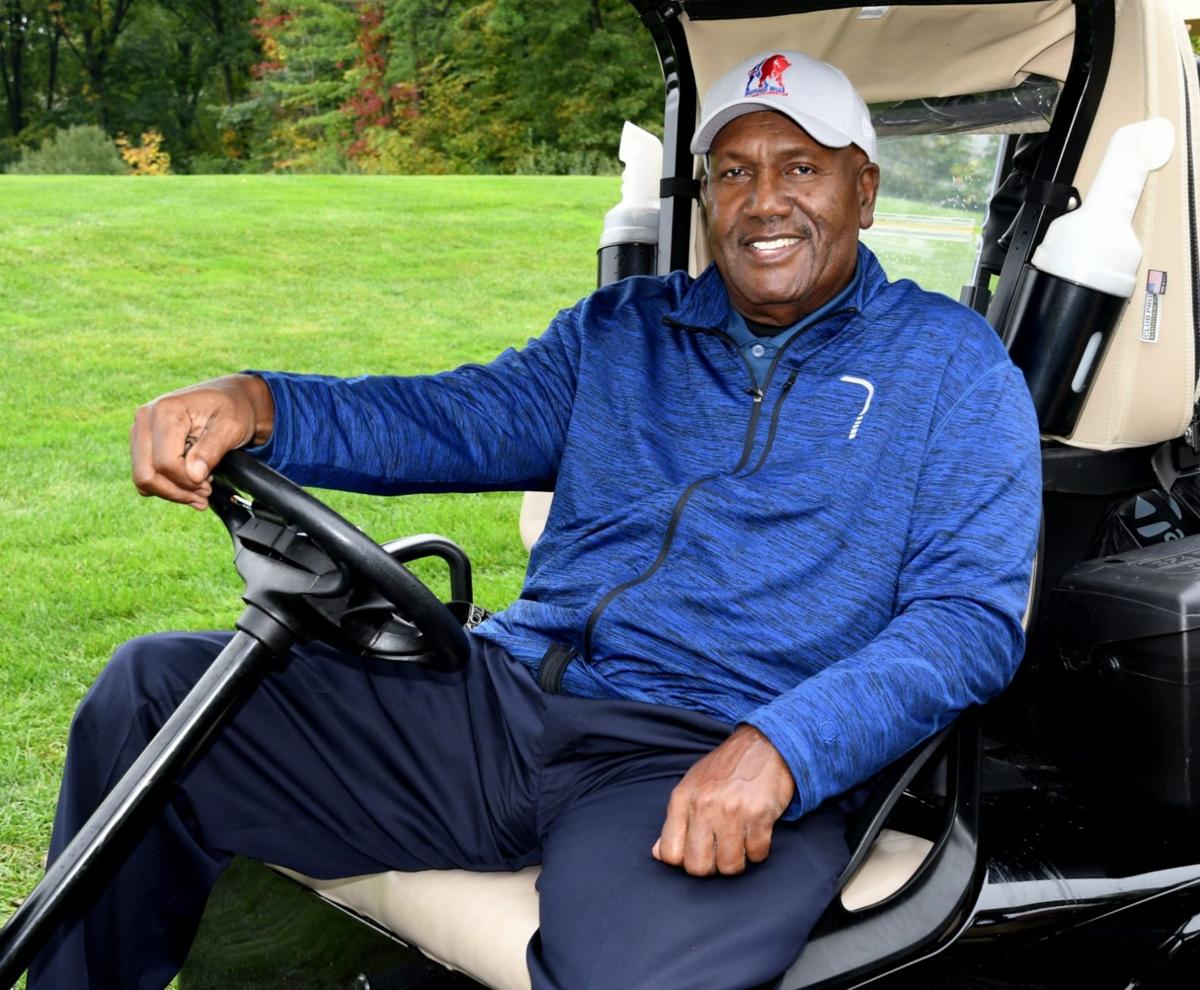 James Harris, who made history in Buffalo 50 years ago, has a lot to say about the history that's being made today – across the country and around the world – in the wake of the death of George Floyd.
"I think the protests are an indication of how people feel and the frustrations that people are having in this country," he said. "There is an unbalance in our system. And that message is boiling over."
Harris was the first black quarterback in the NFL or AFL to begin a season as a team's starter. In the 1969 season opener at War Memorial Stadium, the Buffalo Bills lost to Joe Namath and the New York Jets, fresh off their Super Bowl III upset.
That historic game – O.J. Simpson's first – came just two years after the neighborhood surrounding the stadium was the scene of a so-called race riot, one of dozens in cities across the country in 1967 that would collectively come to be known as the long, hot summer.
The outbreak in Buffalo began, by some accounts, when white police officers used excessive force to break up a fight between two African American teenagers. The reaction raged for five nights and resulted in roughly 60 injuries, 180 arrests and $250,000 in property damage, or nearly $2 million in today's dollars.
Harris says he was unaware of that history when he got to Buffalo as an eighth-round draft choice.
"I was focused on making the team," he says, "and winning the job."
That looked like a long shot: He was No. 7 on the quarterback depth chart, behind names such as Jack Kemp and Tom Flores.
"First and foremost, my main concern was getting an opportunity, because so many before me had been denied an opportunity," Harris says. "There were no other blacks playing the position. You could see the opportunity, if I got one, would be limited."
Harris won the starting job – and received ugly hate mail. Some of those letters included crude drawings of him hanging from a tree.
That despicable callback to lynching carries echoes of the murder of Emmett Till in 1955, which helped spark the civil rights movement of the 1960s, and of George Floyd last month, which has led to the mass protests of these past weeks.
What did Harris think when he saw the terrible video of a police officer kneeling on Floyd's neck for nearly nine minutes?
"Just like everybody else," he says. "Just couldn't believe a person said they couldn't breathe and nobody came to his rescue. It was unbelievable."
Joe Horrigan was the Bills' ball boy who picked up Harris at the airport when he arrived in Buffalo for the first time. Today, Horrigan is retired as executive director of the Pro Football Hall of Fame. And he sees the world far differently at the remove of more than 50 years.
"Back then I thought of civil unrest on the East Side as a black-people problem," he said. "Now I know it's a people problem."
Horrigan said the wider world is coming to see it that way, too, as evidenced by the mix of races, ages and ethnicities at protests around the globe.
"I think that's a fair observation for Joe," Harris says. "But all of us who grew up in it, we were born into the problem. It just didn't boil over now. We've been experiencing this all our lives, from riding in the back of the bus to using books from other schools. We were born into this."
Horrigan cites the other protest movement of that era – against the war in Vietnam – and sees the two as interrelated "because the draft disproportionately impacted young black men."
Harris got injured in that long-ago opener against the Jets. He started just twice more in his three seasons in Buffalo, but his career was later revived with the Rams in Los Angeles. He got a serious death threat there, which he found out about when the police greeted him as he checked into a hotel the night before a home game.
"When I was in Buffalo, I received some death threats in hate mail where people would tell me what could happen to me," Harris said. "But I didn't really take them seriously. I took the one more serious when I came to the hotel [in LA] and there were plainclothes policemen there who said they got some phone calls."
Ron Jaworski, the Polish Rifle from Lackawanna, was Harris' roommate with the Rams.
"We used to drive together to the games," Harris said. "He joked about, 'Maybe I should drive separately today. One of us needs to be ready to play.' "
Harris said the police stayed by him for much of that game day, but nothing came of it.
"Them being there showed it had some seriousness to it," he said. "There were people who didn't want us to get an opportunity to play. The reason being, if we were smart enough, if we could lead, what did that say? Those were the kind of things you had to play through – if you could get the opportunity."
Opportunity continues to be a byword today. NFL Commissioner Roger Goodell said last week that the NFL had been wrong for not listening to its players who peacefully protested racial inequality. Al Sharpton admonished Goodell from the pulpit in Houston where he gave Floyd's eulogy: "Don't apologize – give Colin Kaepernick his job back."
Harris wonders whether Kaepernick, who was effectively blackballed for protesting the sort of police brutality that took Floyd's life, will get a chance to play in the NFL again.
"I'm not sure about that," he said. "I guess we're all hoping to get an opportunity to play."
Here's what Harris did when he got his opportunity with the Rams: He became the first black quarterback to win a playoff game and the first to play in the Pro Bowl, where he won its MVP award.
Last season, four of six quarterbacks named to the Pro Bowl were African American. Just don't tell Harris that's progress.
"I don't think that's a good word for us," he said. "We're looking back 50 years and we're still using the word 'progress.' We want the best players to play and the best coaches to coach. Progress is not enough anymore. We want results."
Be the first to know
Get local news delivered to your inbox!