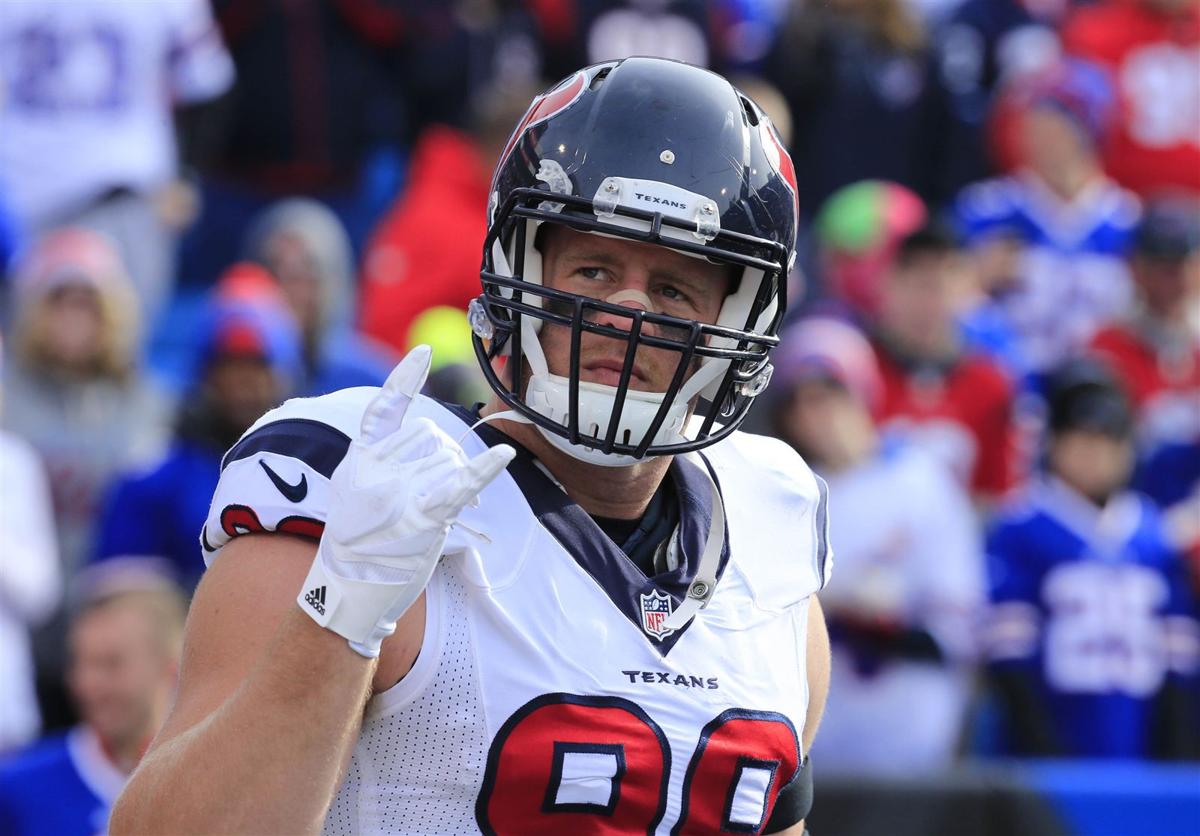 J.J. Watt won't be coming to the Buffalo Bills.
The former Houston Texans' defensive end announced Monday – with a picture of himself on Twitter – that he's going to sign with the Arizona Cardinals, ending days of speculation about where the former three-time NFL Defensive Player of the Year would continue his career.
Watt, 31, will sign a two-year contract worth up to $31 million, according to NFL Network, with $23 million in guarantees.
At that price, fitting Watt in under the salary cap would have been a challenge for Bills General Manager Brandon Beane.
Watt was owed $17.5 million by the Texans in 2021 and was playing on a deal that averaged $16.6 million a year.
A lot of edge rushers are set to hit the free-agent market, which makes the value a little tougher to estimate. Among them are Tampa Bay's Shaquil Barrett, Baltimore's Matt Judon, Pittsburgh's Bud DuPree, Tennessee's Jadeveon Clowney, New Orleans' Trey Hendrickson and others.
Watt has missed 32 games in the last five years, although he played all 16 games in 2020. He had five sacks. He missed eight games of the 2019 season due to a torn pectoral muscle, but he returned for the wild-card playoff game against the Bills. Watt was brilliant in that game, making a key sack of Josh Allen late in the first half and recording five other hurries on the quarterback.