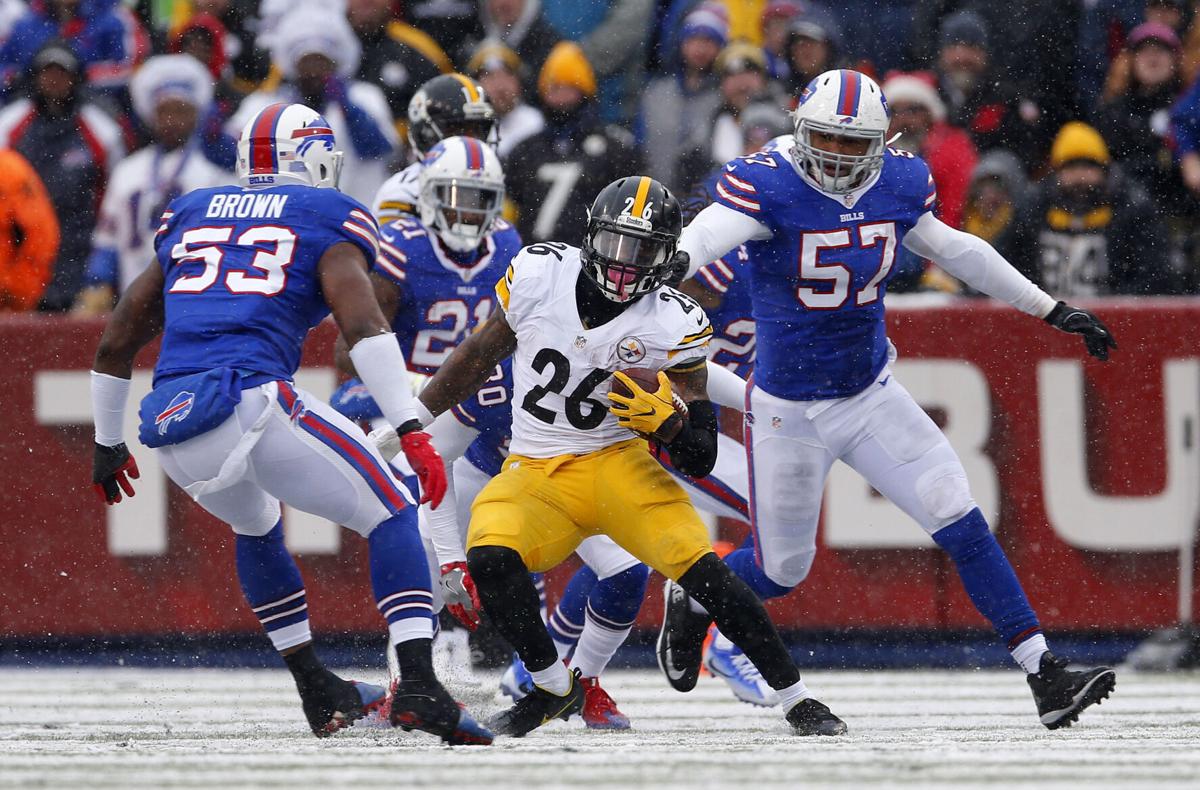 Buffalo Bills fans deserve better.
Sunday morning began with local and national reports about Rex Ryan's dubious future. Then the grounds crew tilled the rubber pellets out of New Era Field's artificial turf while trying to clear snow at halftime.
All the while, the Pittsburgh Steelers plowed the Bills more thoroughly yet. The Bills were overwhelmed, 27-20, in a game critical to preserving their dim playoff hopes.
Buffalo technically is still alive, but come on.
Pittsburgh rag-dolled Buffalo, and it took the third-worst passer rating of Ben Roethlisberger's career to keep the score as close as it was. Roethlisberger threw zero touchdowns and three interceptions, two in the red zone.
Pittsburgh amassed a 460-275 yardage surplus. Buffalo had the ball  for 21:19.
Le'Veon Bell broke the record for most scrimmage yards and rushing yards against the Bills and became just the sixth opponent to rush for more than 200 yards, the second this season.
Bell ran 38 times for 236 yards and a career-high three touchdowns and added four receptions for 62 yards, falling two clicks shy of a round 300.
Bell surpassed Oakland Raiders halfback Clem Daniels' -- Clem Daniels! -- 53-year-old scrimmage record by 50 yards.
Miami Dolphins running back Jay Ajayi rushed for 214 yards in Week Seven.
So this year's Bills and their vaunted defense have allowed the two worst rushing games in franchise history despite existing in a passing era.
Bills quarterback Tyrod Taylor, finally playing with top receivers Robert Woods and Sammy Watkins, went 15 of 25 for 228 yards and two touchdowns with one interception.
Watkins and tight end Charles Clay scored their first touchdowns of the year. LeSean McCoy scored with 85 seconds to play.