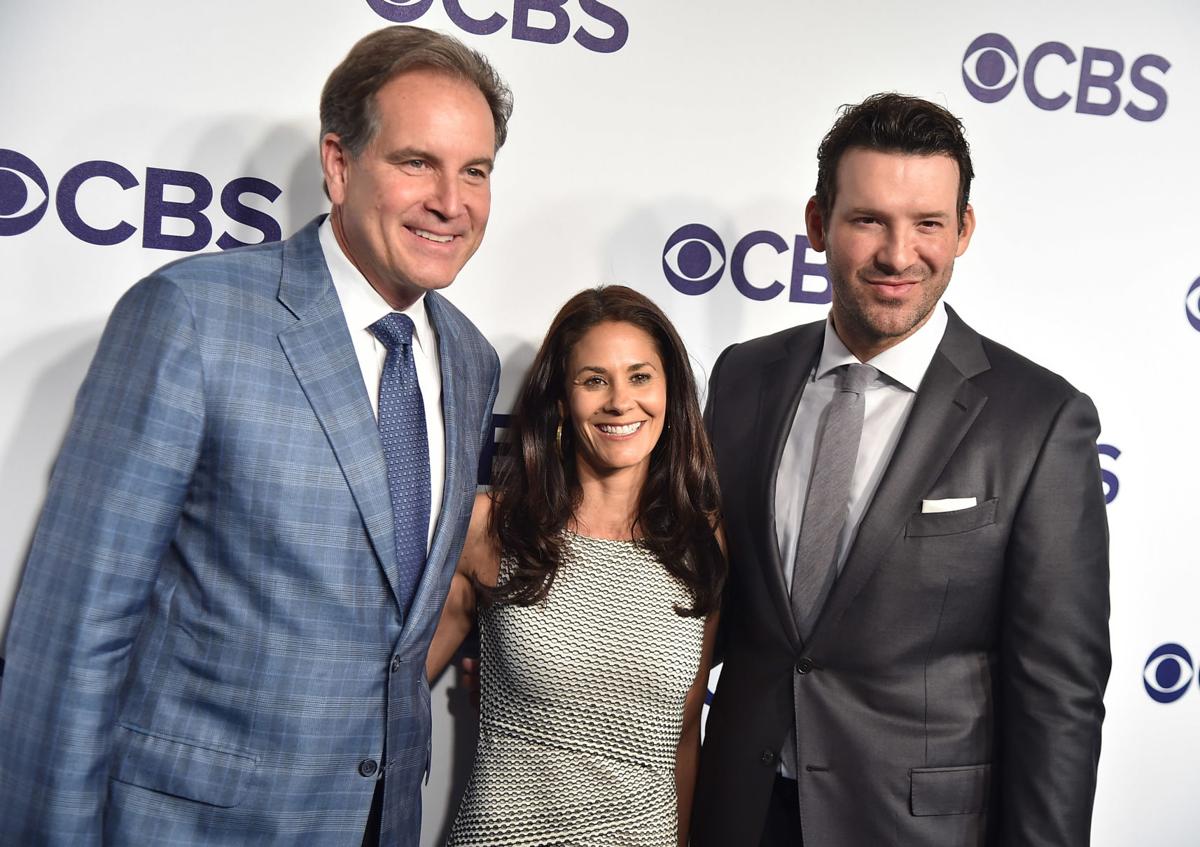 CBS is sticking with Tom McCarthy as play-by-play announcer and Jay Feely as the analyst for the national telecast game with the Tennessee Titans that is scheduled for 7 Tuesday night on WIVB-TV, the local CBS affiliate.
Bills fans may be wondering why CBS' No. 1 team of Jim Nantz and Tony Romo hasn't been switched to the game. They worked the Dallas Cowboys' last-second victory over the New York Giants in the late CBS game Sunday.
They certainly wouldn't have had time to prepare for the Bills-Titans game, which McCarthy and Feely had done because the game was originally scheduled for Sunday. In addition, I suspect there might not have been time for Nantz and Romo to fly to Nashville in time to complete the Covid-19 protocols that announcers have to do the day before games.
There is no word yet who will announce the Bills game with the Kansas City Chiefs that was switched from "Thursday Night Football" this week and now will be played at 5 p.m. Monday, Oct. 19. It will be carried on WUTV, the local Fox affiliate.
Because of Covid-19 protocols, it may be difficult for Fox's No. 1 team of Joe Buck and Troy Aikman to do the game if they work this Sunday's late Fox game between the Green Bay Packers and Aaron Rodgers and Tampa Bay and Tom Brady.
If you missed the CBS pregame show "The NFL Today" Sunday, you didn't see the four studio analysts debate "Who is really No. 1?" in the AFC East – the 4-0 Bills or the 2-2 New England Patriots.
Phil Simms and Boomer Esiason agreed that it was the Bills, who won 82% of viewers' votes. Bill Cowher and Nate Burleson went with the Patriots because of their history.
Simms said he liked the Bills offense.
"What's it about, it is about Josh Allen baby!" said Simms.
He added "the downside" is the Bills defense "is not quite playing the way they did last year."
Burleson said he loves the Bills, but added "until you knock off the Patriots, show them the respect they deserve."
The Bills' 30-23 victory over the Las Vegas Raiders on Oct. 4, which went to 75% of the country, was a large reason that CBS had the highest-rated and most-watched TV program of the week during that 4:25 p.m. window.
The 4:25 p.m. window, which included one other game, had a 9.9 national rating and 18.613 million viewers. The game had a 45.9 rating in Buffalo.
[BN] Blitz Daily Updates
Feed your obsession. Start every morning with a guide to the latest news from One Bills Drive and stay informed about what is going on elsewhere in the NFL.