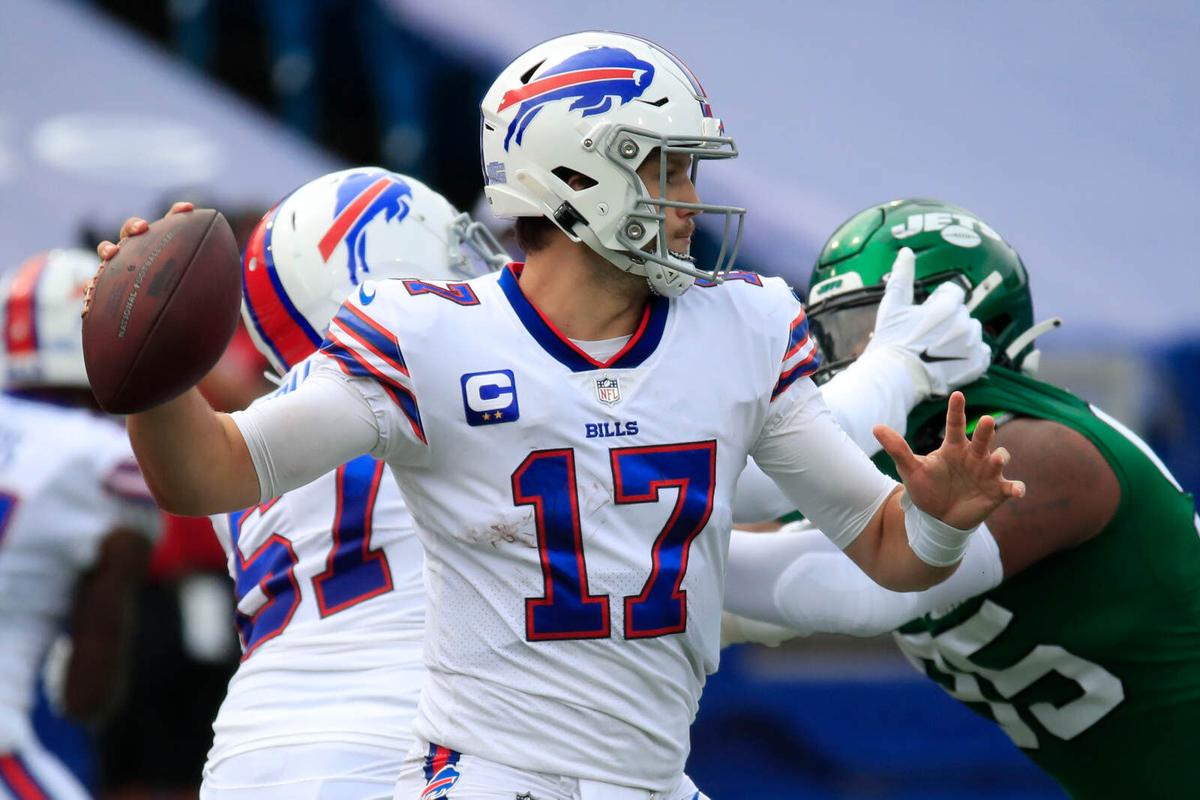 Here are my hot reads from the Buffalo Bills' 27-17 season-opening victory against the New York Jets Sunday at Bills Stadium.
He had an interesting day. It's easy to simply look at the fact he reached career highs for passing yards (312, the first 300-yard game for a Bills QB since Tyrod Taylor on Christmas Eve, 2016), completions (33) and attempts (46), and to call his 2020 debut a massive success.
But there's no ignoring the fact he fumbled twice on runs deep in Jets territory, and had a (yes) wild overthrow that would have been a sure touchdown. There's also no ignoring he ran far too often, 14 times for 57 yards and a touchdown, raising familiar concerns about the potential for injury.
Here's something else that can't be ignored: The Jets are PATHETIC. Their reshuffled offensive line is a joke. So is their secondary.
But give Allen credit for mostly being accurate with his throws and taking full advantage of his receivers, especially newcomer Stefon Diggs, who caught a game-high eight passes for 86 yards. Allen worked the screen game to perfection, highlighted by a 17-yard touchdown to John Brown with a sidearm throw at the line. Brown, who caught six passes for 70 yards, went in untouched.
Not surprisingly, the Bills' defense dominated the line of scrimmage. The Jets' O-line was no match for one of the NFL's better defensive fronts. Quarterback Sam Darnold was under duress and throwing off-target to tightly covered receivers.
Though Allen killed two first-half scoring opportunities with those fumbles, he made a huge impact with frequent running, most of which were designed carries. He was able to take some teeth out of the blitzing of Gregg Williams' defense. Allen's rushing threat also helped open up room in coverage for the Bills' passing game.
In case anyone forgot that John Brown did a solid job in his first season with the Bills last year, he provided a reminder with a superb start to 2020. He consistently got good separation and showed his usual explosiveness and open-field speed. 
Before leaving the game with an injured hamstring, linebacker Matt Milano did his typical Matt Milano thing with an interception. Not a bad item to bring to the table for that contract extension coming his way.
Finding items for this category wasn't easy, but we have to mention Allen's fumbles, of course. Running as often as he did is going to open the door to such blunders, but the greater concern is the exposure to injury.
Rookie kicker Tyler Bass missing a pair of field goals. The first one was close enough to question whether it, in fact, traveled inside the right upright as it sailed above it. The second was just a bad miss. Heavy scrutiny here with the Bills taking Bass over veteran Stephen Hauschka.
It's hard to fault the Bills for employing a pass-happy game plan, but it's hard to overlook their lack of a running game. When the Bills did try to run with Devin Singletary and rookie Zack Moss, they mainly struggled to the tune of 18 carries for 41 yards (an average of 2.3 yards per carry) by the running backs.
Allen had an easy touchdown pass to a wide-open Brown in the end zone, but overthrew him by a lot. Just when it seems as if he's getting a firm handle on his touch, Allen makes a play that resembled many of his troubling attempts in the past two season.
Another AFC East opponent awaits as the Bills take on the Miami Dolphins, and former Buffalo QB Ryan Fitzpatrick, next Sunday at Hard Rock Stadium in South Florida.
Allen in all alone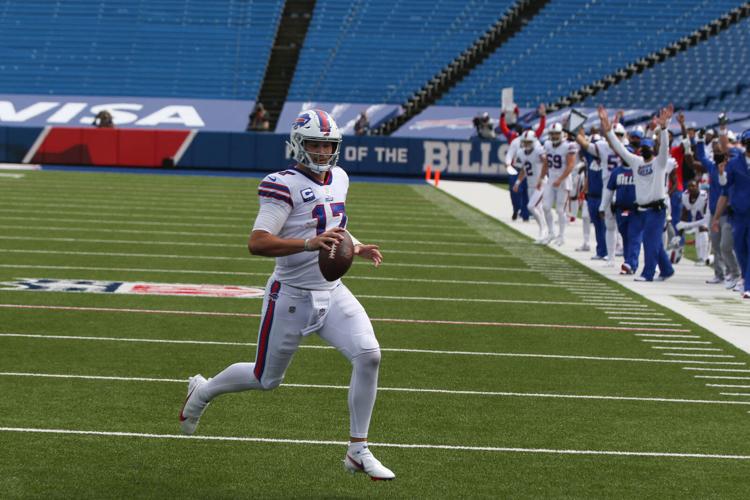 Allen fumbles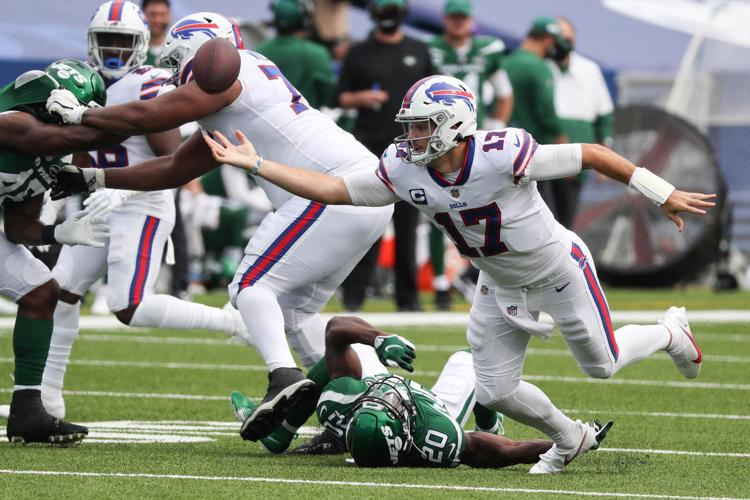 Brown goes up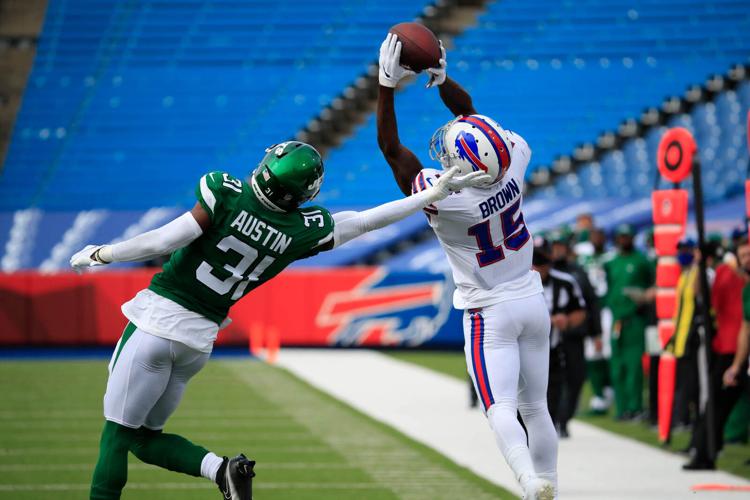 Allen out of bounds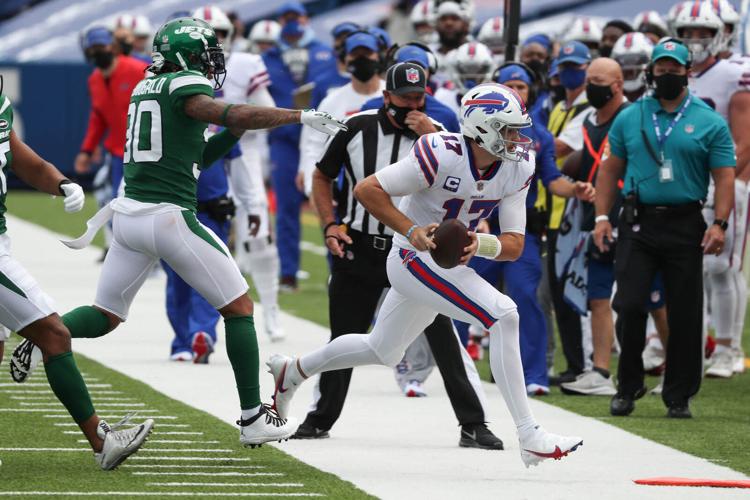 Milano intercepts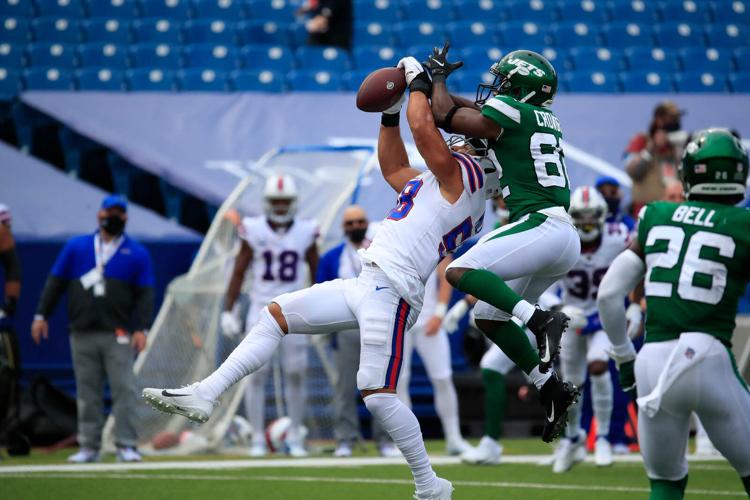 Coach McDermott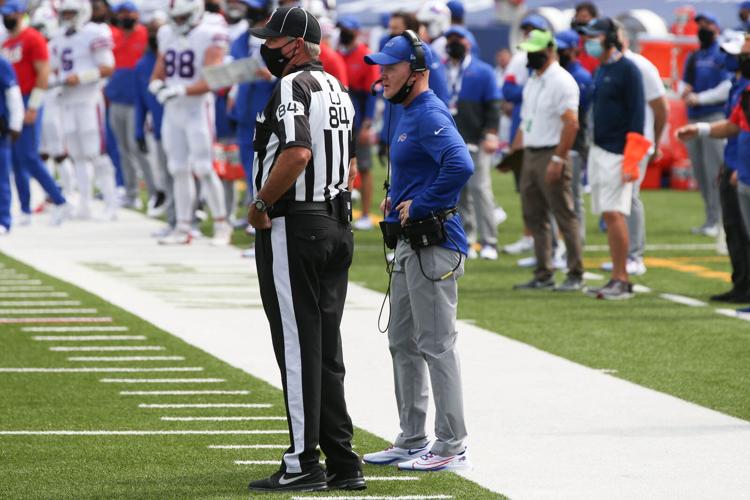 Knox up the middle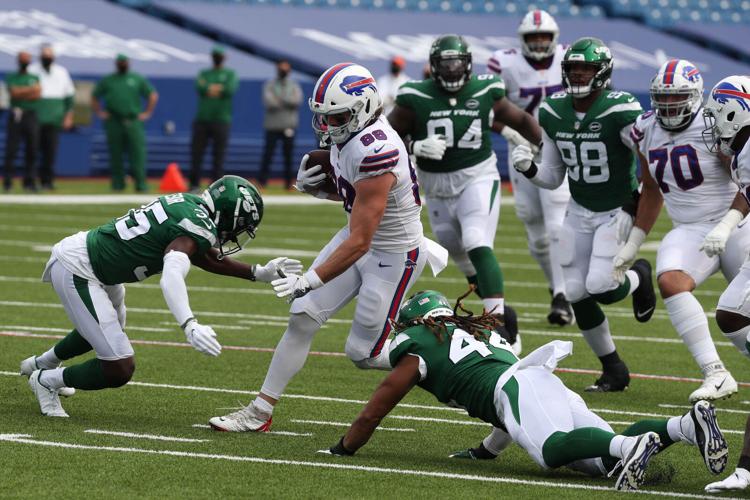 Allen passes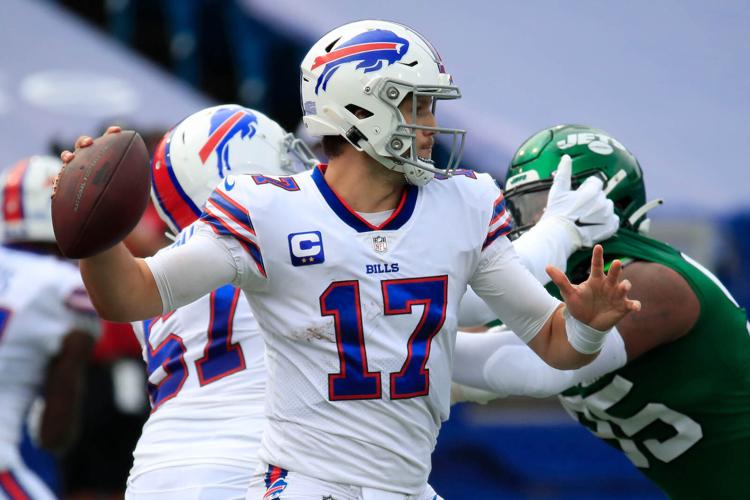 Moss scores a TD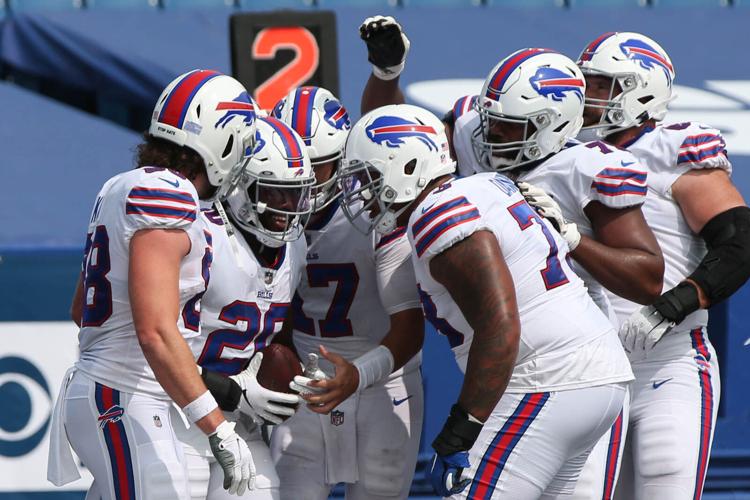 Darnold in the pocket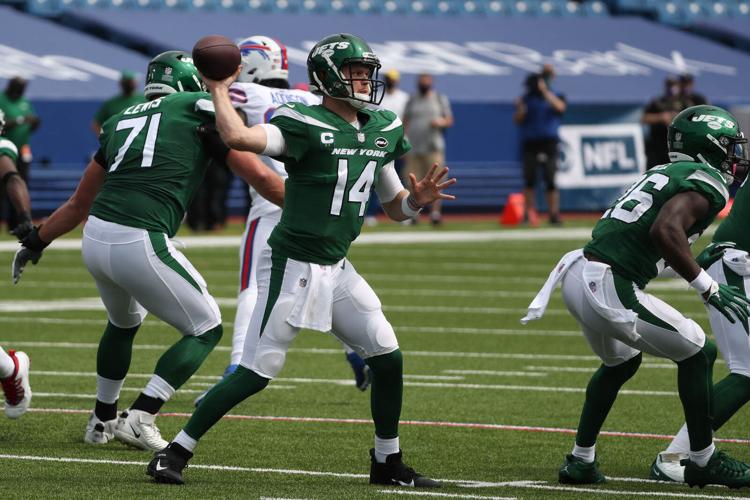 Bell contained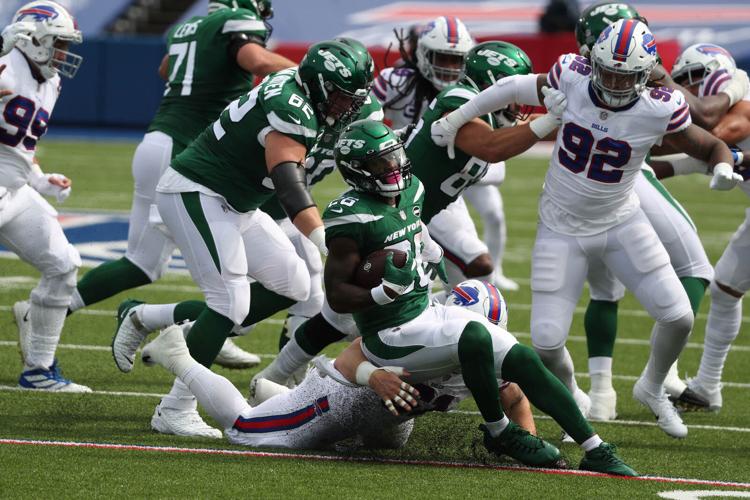 Allen on the run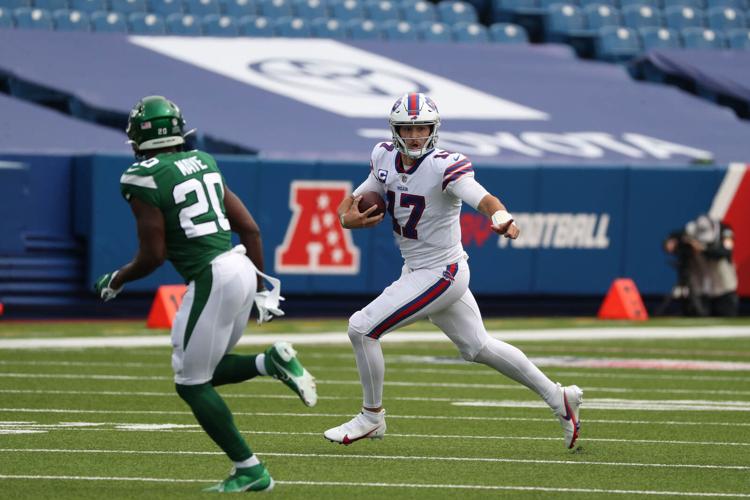 Brown into the end zone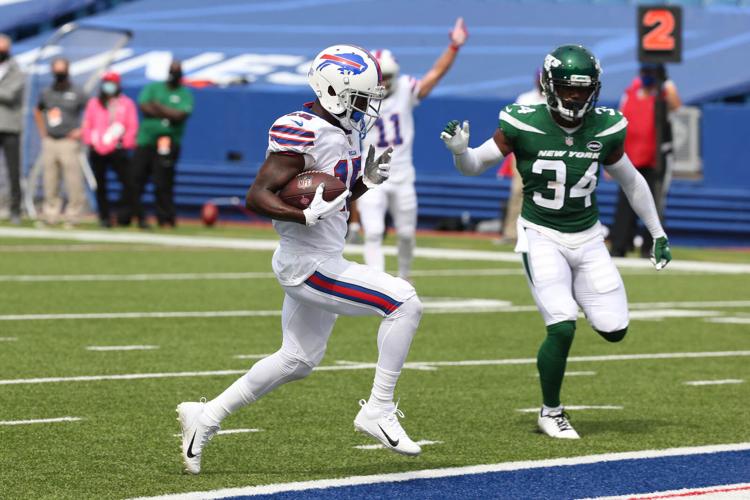 Brown brings it in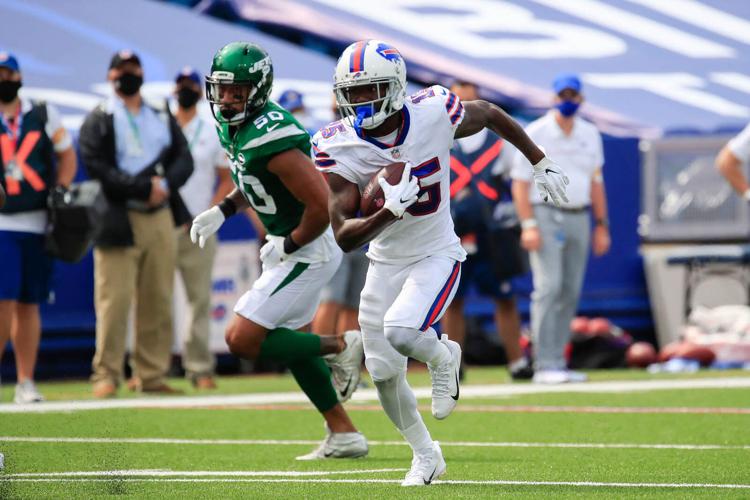 Allen to Brown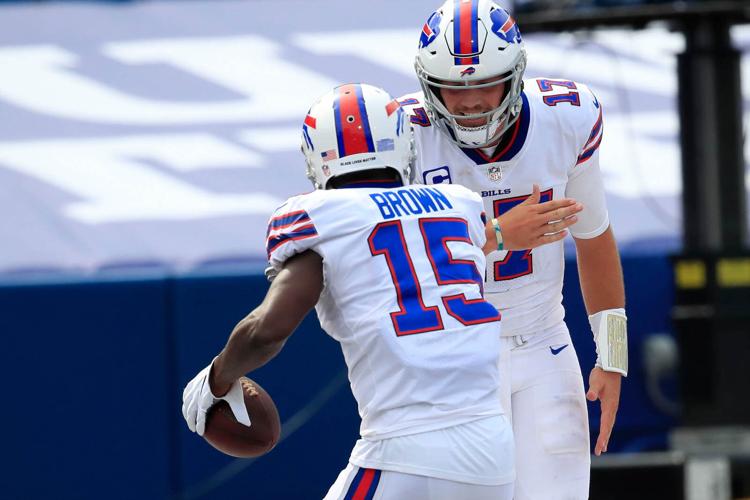 Dancing in the end zone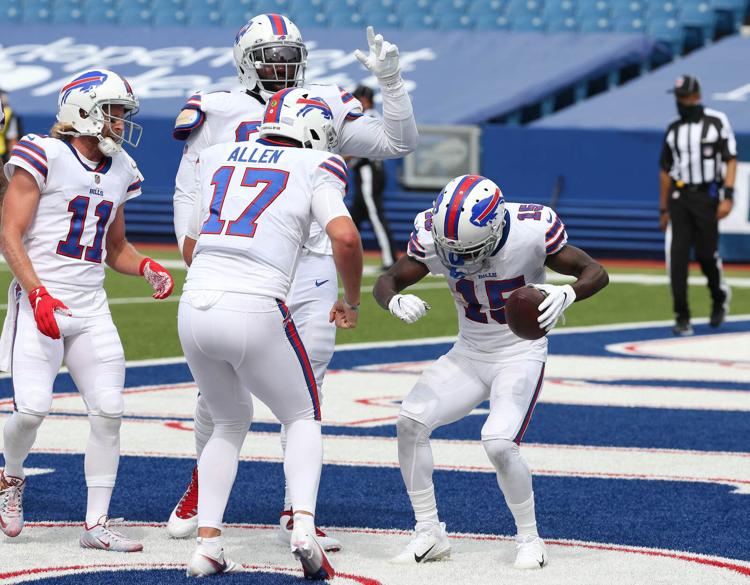 Empty stands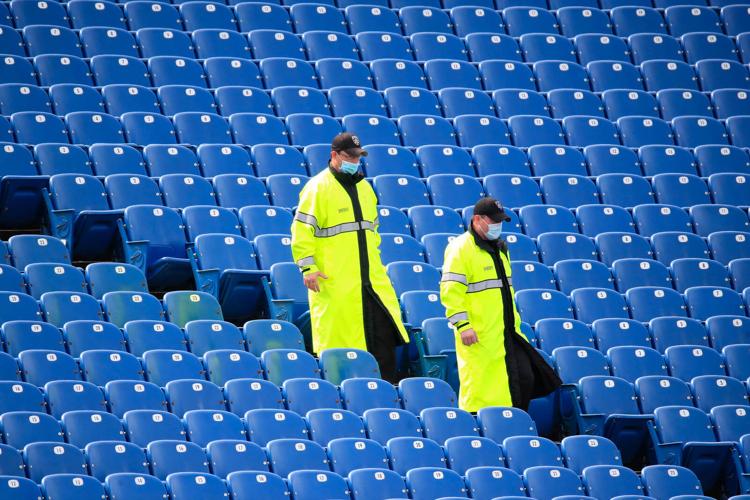 Murphy sacks Darnold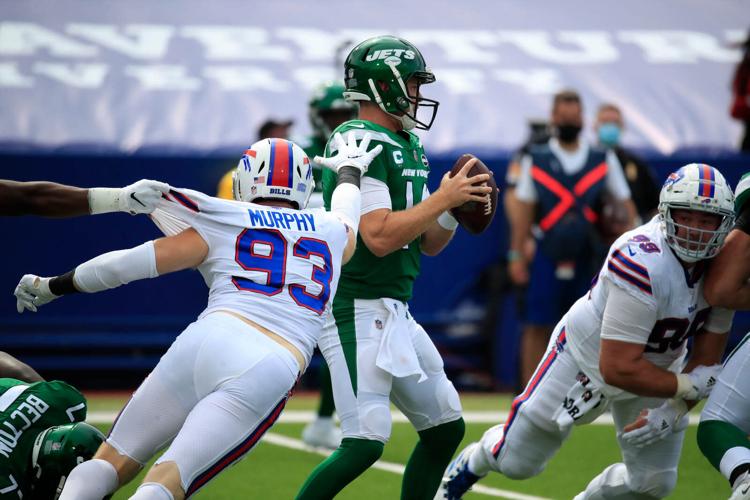 Singletary up the middle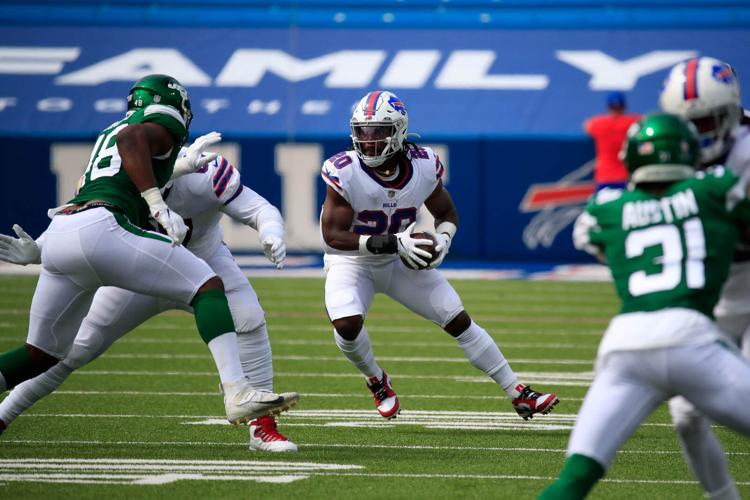 Allen sacked hard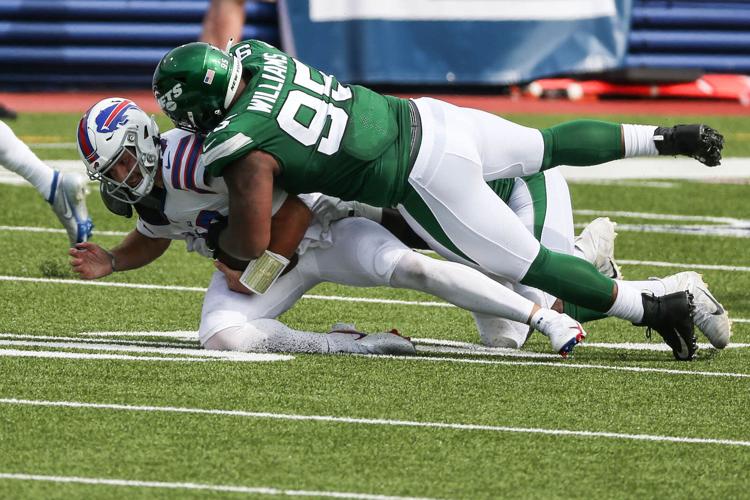 Singletary fights for yards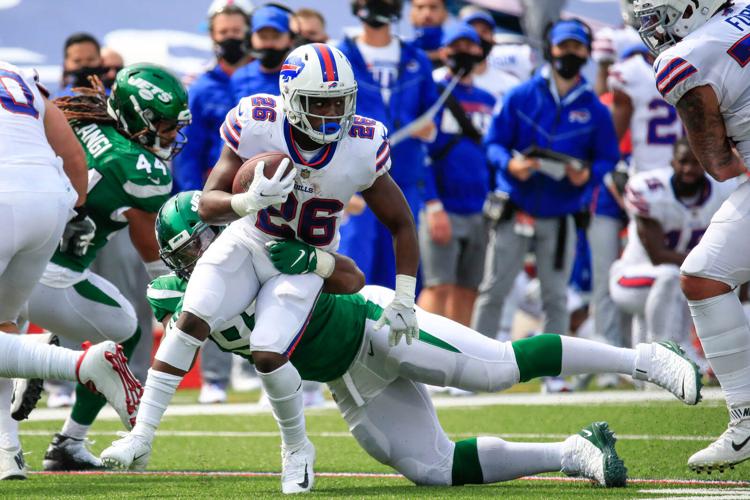 Upper deck view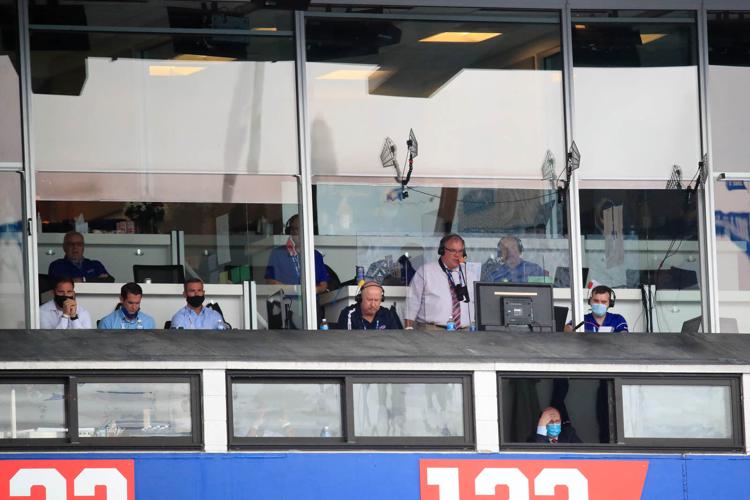 Allen goes high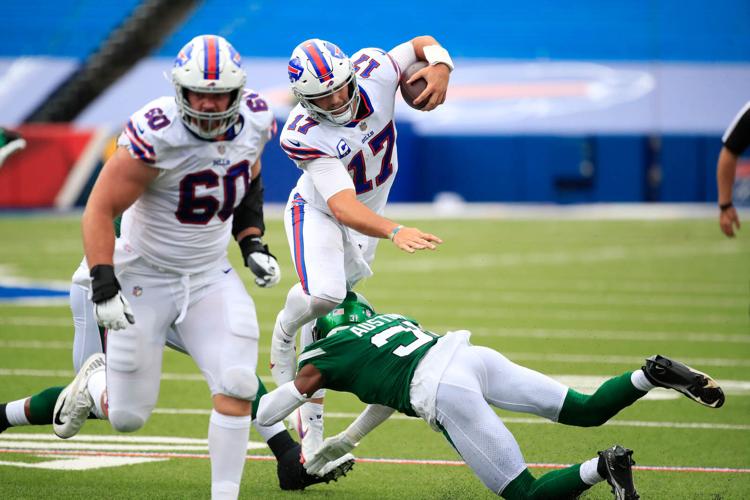 Bass on the board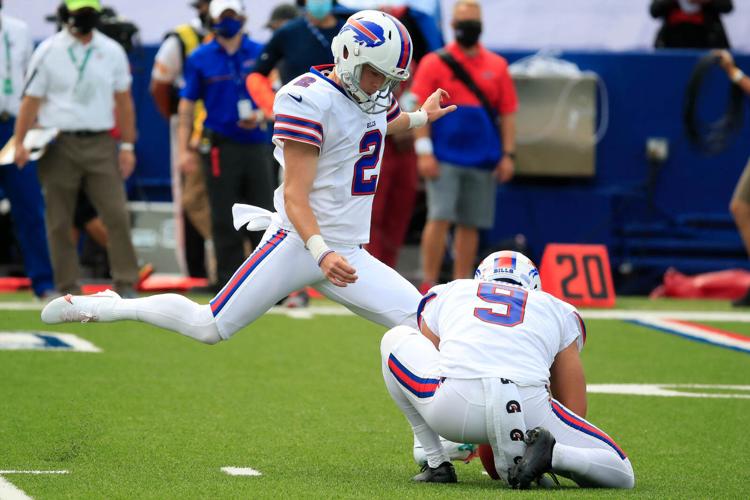 Former Bills coach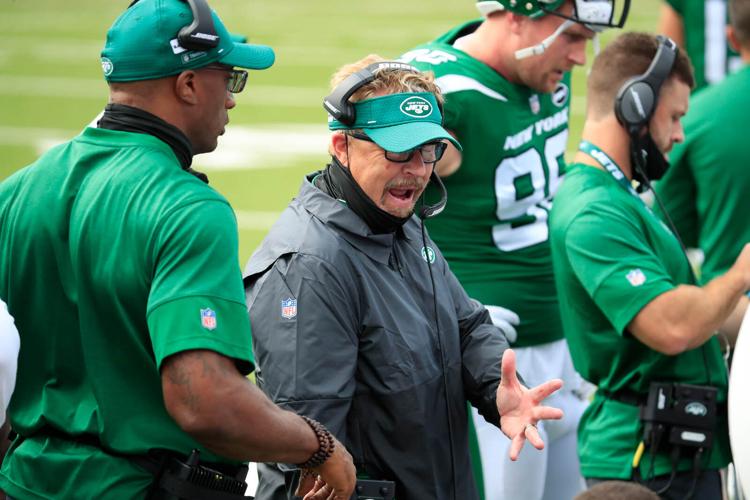 McKenzie makes a move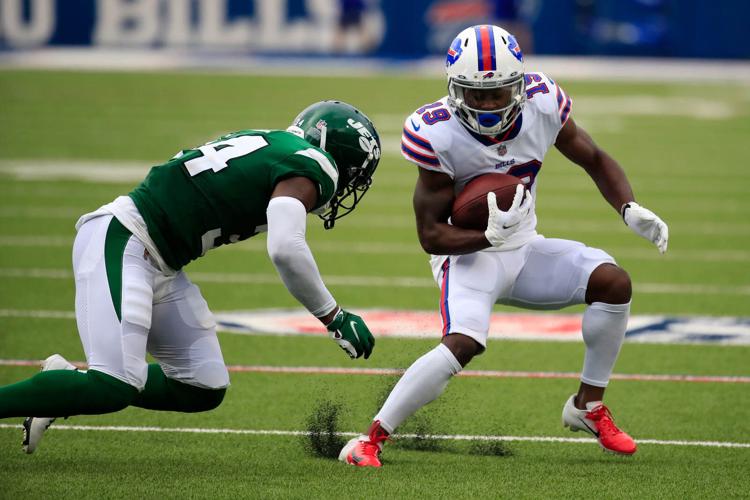 Allen stretches out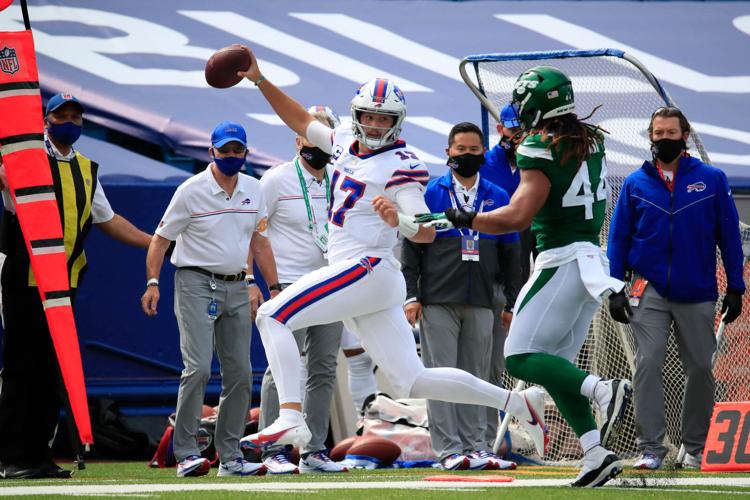 Empty stadium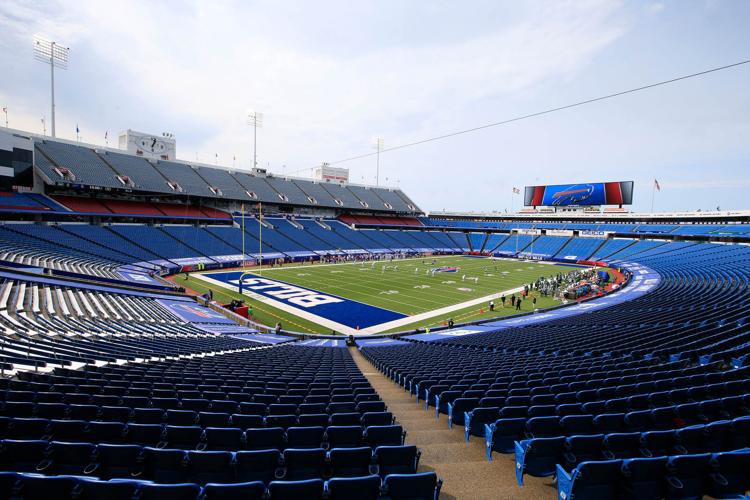 Davis up the sideline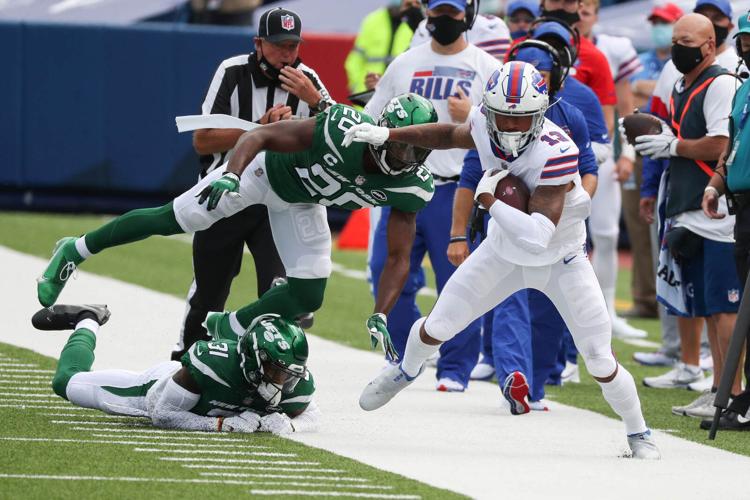 Coach McDermott pumped up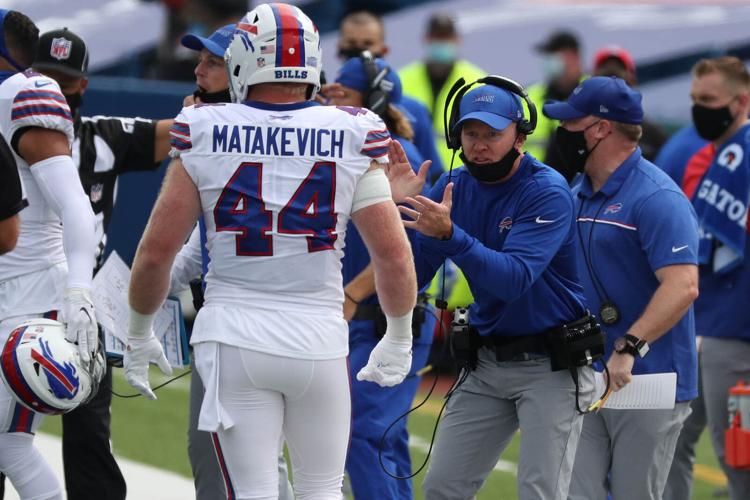 Fan free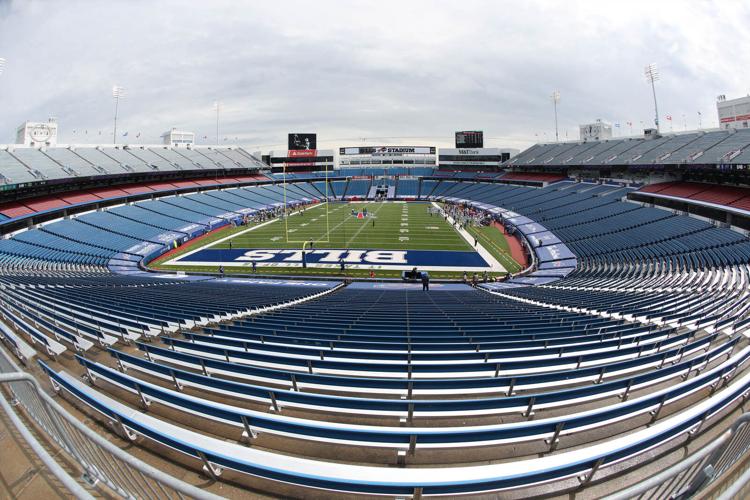 Allen fires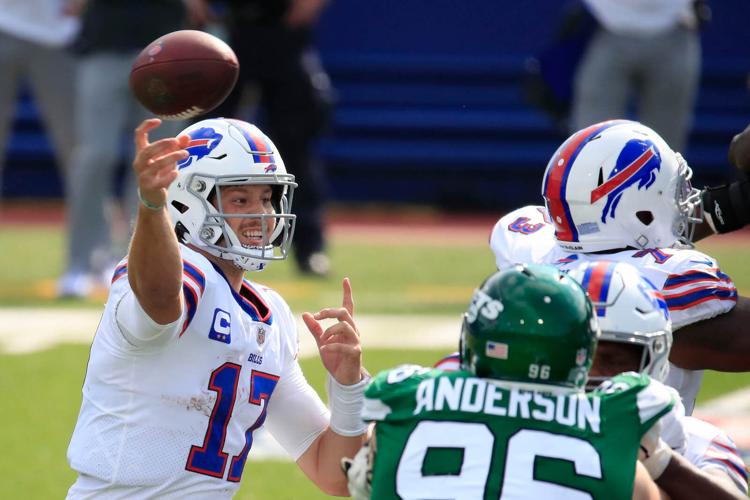 Allen wiggles free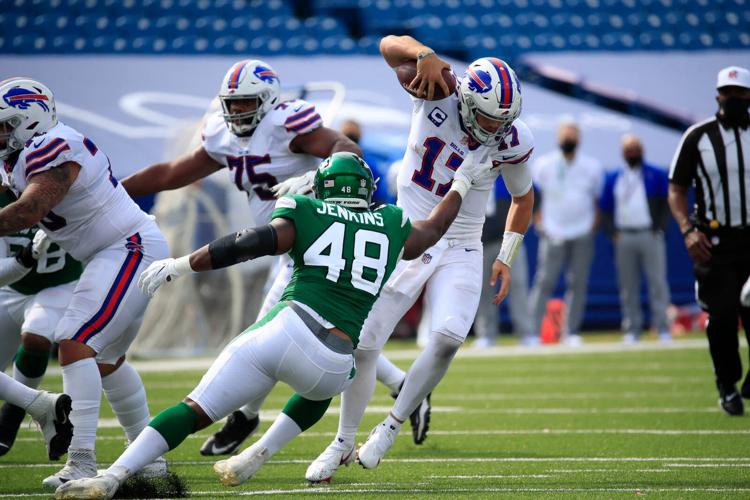 Jets kick field goal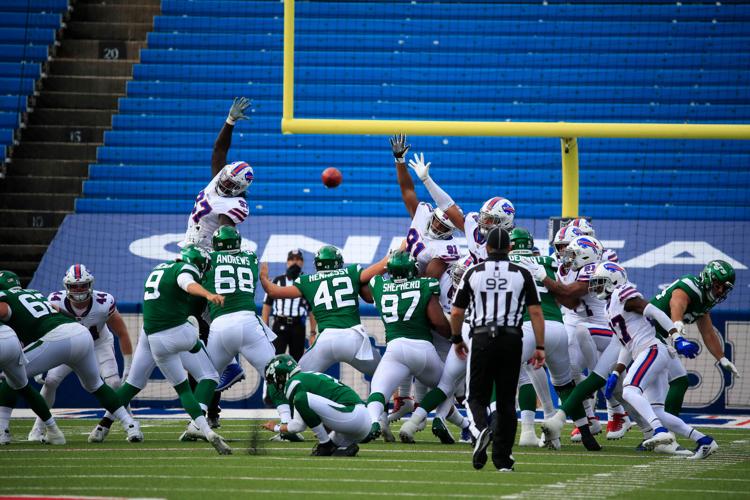 Allen sacked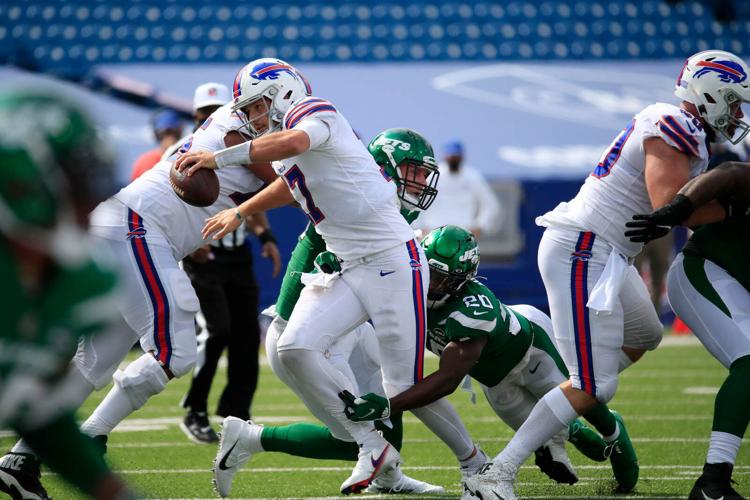 Missing the fans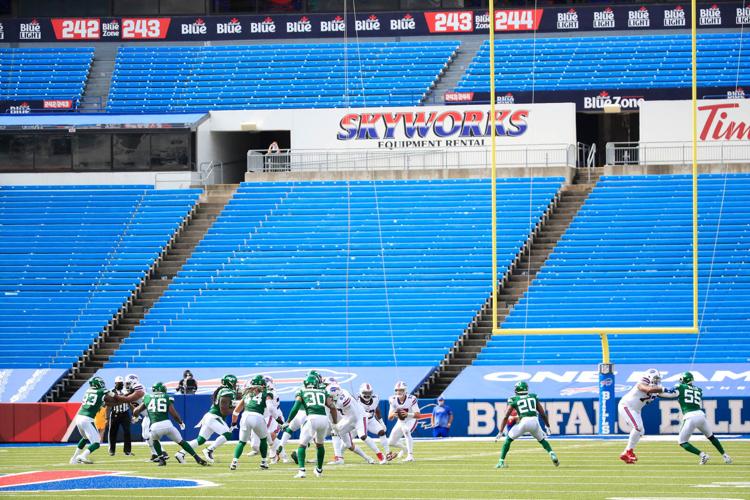 Missed field goal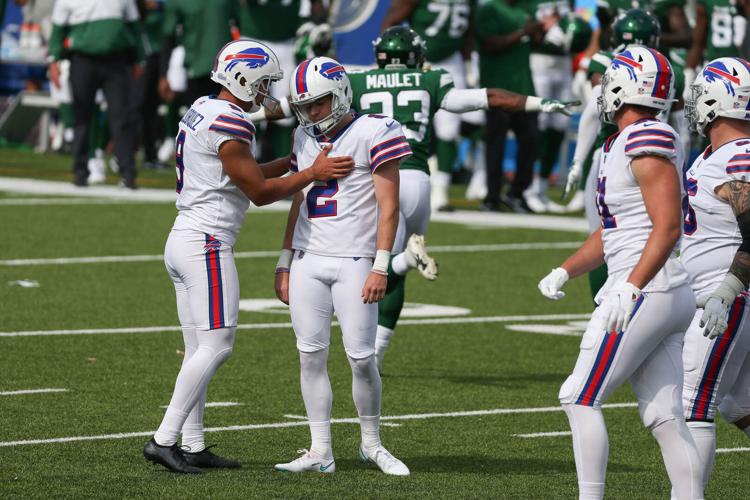 Field goal good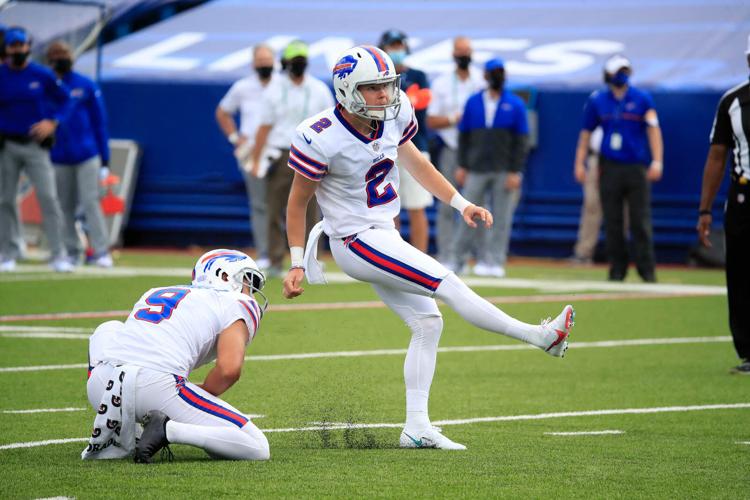 Moss rushes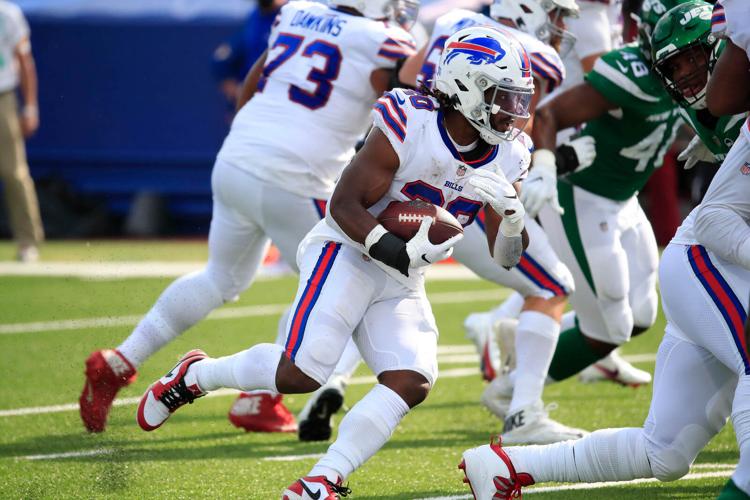 Hughes interception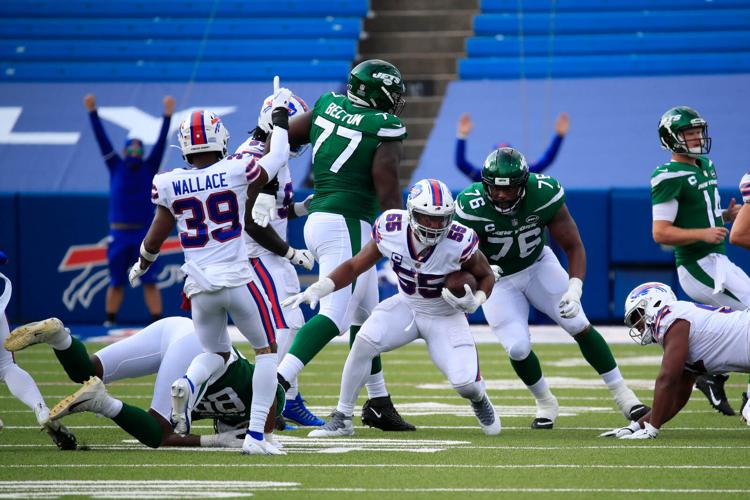 Jets too little too late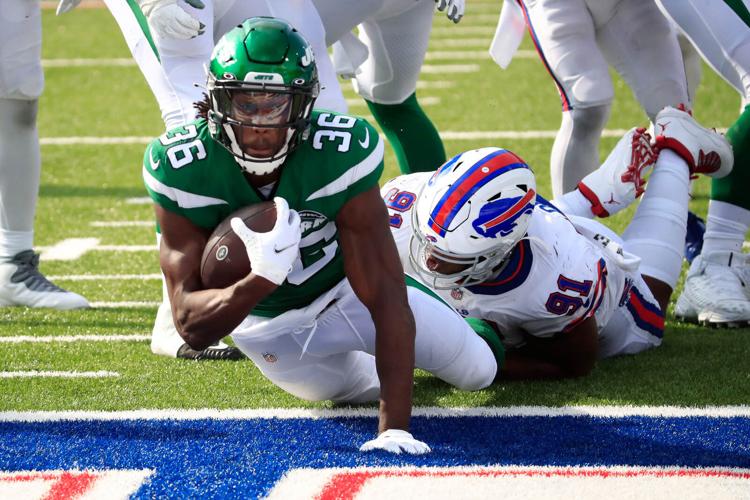 Sam Darnold throws it up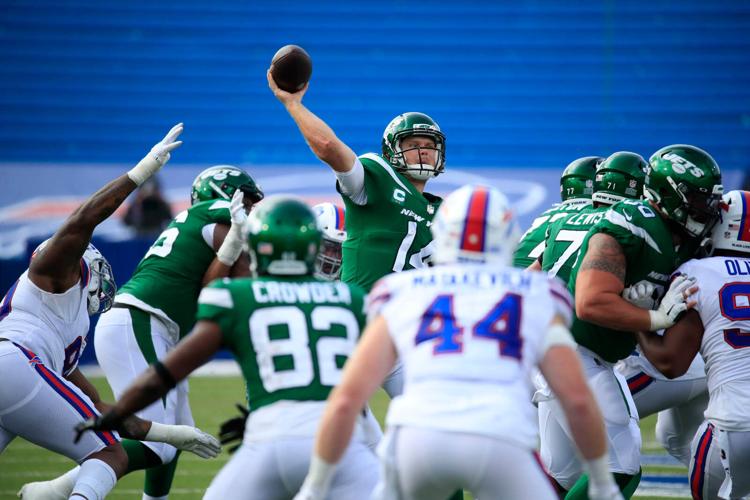 Win for the books
Mission accomplished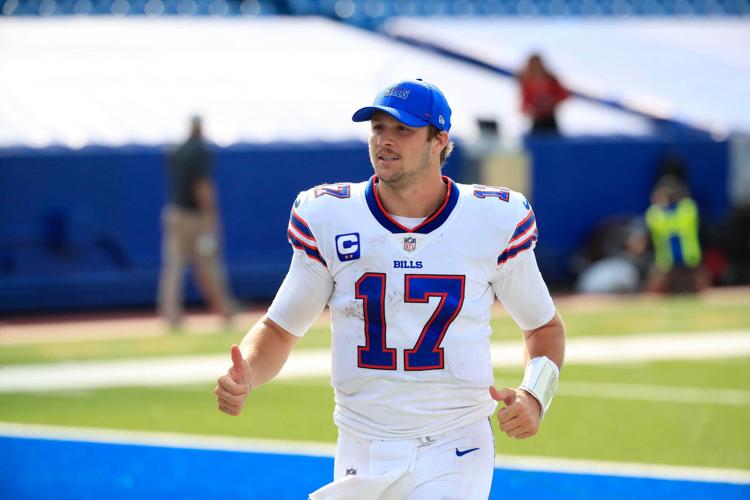 The Buffalo News: Bills
Feed your obsession. Start every morning with a guide to the latest news from One Bills Drive and stay informed about what is going on elsewhere in the NFL.