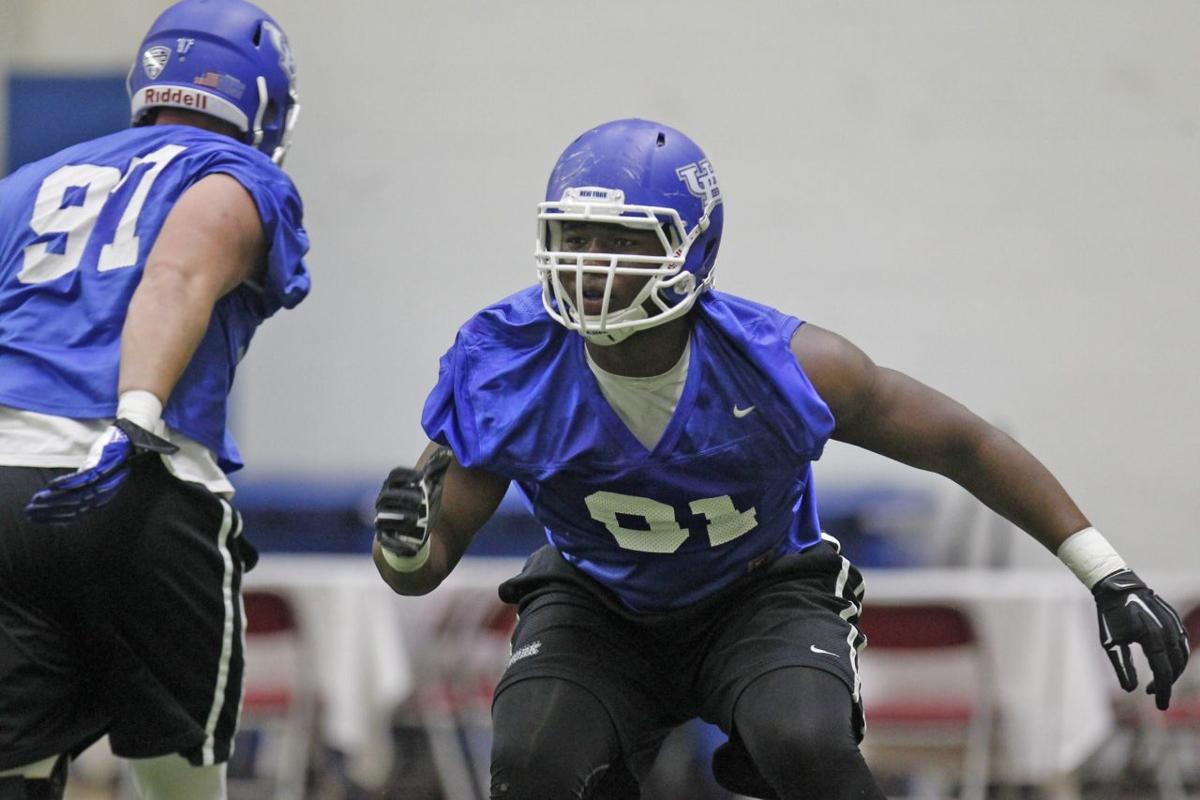 Former Bishop Timon High School and University at Buffalo linebacker Demone Harris has signed with the Kansas City Chiefs. Harris posted his signing on Instagram.
Harris was signed from the Baltimore Ravens' practice squad. He signed with Baltimore last month.
Harris was on the Tampa Bay Buccaneers' active roster for the first four games of the season and played against the New York Giants in Week 3. He was waived Oct. 5 and then signed to the practice squad Oct. 7 and then released a week later.
He split last season between the Bucs' practice squad and the active roster and appeared in two games late in the season.
The Buffalo News: Bills
Feed your obsession. Start every morning with a guide to the latest news from One Bills Drive and stay informed about what is going on elsewhere in the NFL.