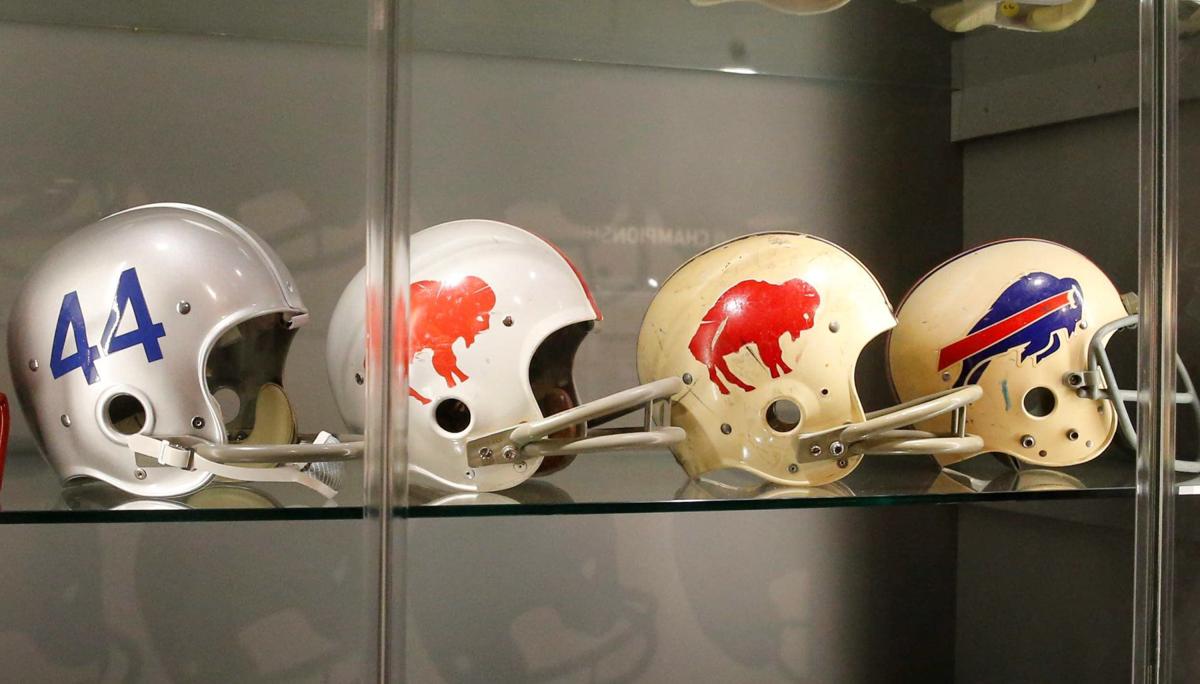 The Buffalo Bills are going to be good this season. How good? Rick Jeanneret might call them "scary good."
The season opener arrives Sunday, and the Bills are legit Super Bowl contenders, a chic choice of the cognoscenti. Look, we know a lot can go wrong in a league where staying healthy is often a matter of luck. And the Age of Covid adds another scary-bad layer of uncertainty. But the Bills have talent in all the right places. And hope – that fragile, ethereal thing – is alive in the Orchard Park air.
The NFL has 32 teams. Fans in all of its cities want their teams to win, of course, but there is one thing that sets Buffalo apart. It is not just our size; small-market teams exist elsewhere. It is not just our passion; fans care to unreasonable degrees in many NFL burgs.
It is, instead, the blue bison with the red streak (or, even better, sometimes the scarlet standing buffalo). Other NFL teams play with images on their helmets that represent their nicknames, or the initials of their cities. Only the Bills play with a logo that means, well – us.
Fans in Detroit love lions, and fans in Los Angeles love rams, but only fans in Buffalo get to love the buffalo that means them. Eagles don't belong to Philadelphia any more than they do to Niagara University; the Bills are ours in a way that teams in other NFL cities cannot be.
We like to think our favorite players take on the personality of our city. We said it of Jim Kelly back in the day, and we say it of Josh Allen now. This is mostly a matter of projection. Kelly grew up in Western Pennsylvania, and Allen in Northern California. We love them because they wore that bison on their helmets. And that makes them us.
Jerry Seinfeld had a great bit about the absurdity of this sort of magical thinking. It aired on a 1995 episode of "Seinfeld," and is often misremembered as "rooting for the laundry," though he didn't actually say it that way. Here is his classic riff:
"Loyalty to any one sports team is pretty hard to justify, because the players are always changing, the team can move to another city. You're actually rooting for the clothes, when you get right down to it. You know what I mean? You are standing and rooting for your clothes to beat the clothes from another city."
This sounds as if it might be a joke about disloyal free agents who move from team to team, or disloyal team owners who move from city to city. But it is really a joke about sports fans – short for fanatics, remember – who mistake the laundry for the person.
"Fans will be so in love with a player," Seinfeld said, "but if he goes to another team, they boo him. This is the same human being in a different shirt; they hate him now. Boo! Different shirt! Boo!"
Seinfeld's heart belongs to the New York Mets; he, too, is a fanatic. That's how he could come up with the deeper truth in that laundry bit. He understands the magnetic pull of sports fandom in all its glorious irrationality. Of course he does: He lives it.
Blame evolution. Humans began to work together as hunter-gatherers. Group loyalties are baked into our psyches. We long to belong.
And so we identify with religions, political parties, motorcycle clubs, fan clubs. Let's not count country clubs; they are about exclusion as much as inclusion. Groucho Marx, Seinfeld's spiritual forerunner, famously did not want to belong to any club that would have him for a member. It is the quintessential American joke: Popping the balloon of elitism while masquerading as self-deprecation.
Bills Mafia, bless it, is anti-elitist. All Bills fans are welcome under a big tent in which members get to belong to something bigger than themselves, surrounded by like-minded people who think "Go Bills" is a proper all-occasion salutation – like "hello" or "good morning" or "squish the fish."
And so another football season in Buffalo is nigh. Bills fans will fill Highmark Stadium on Sunday. They will forget, for an afternoon, that the stadium is crumbling under their feet. They will root, root, root for the home team – and for the bison on those home-team helmets.