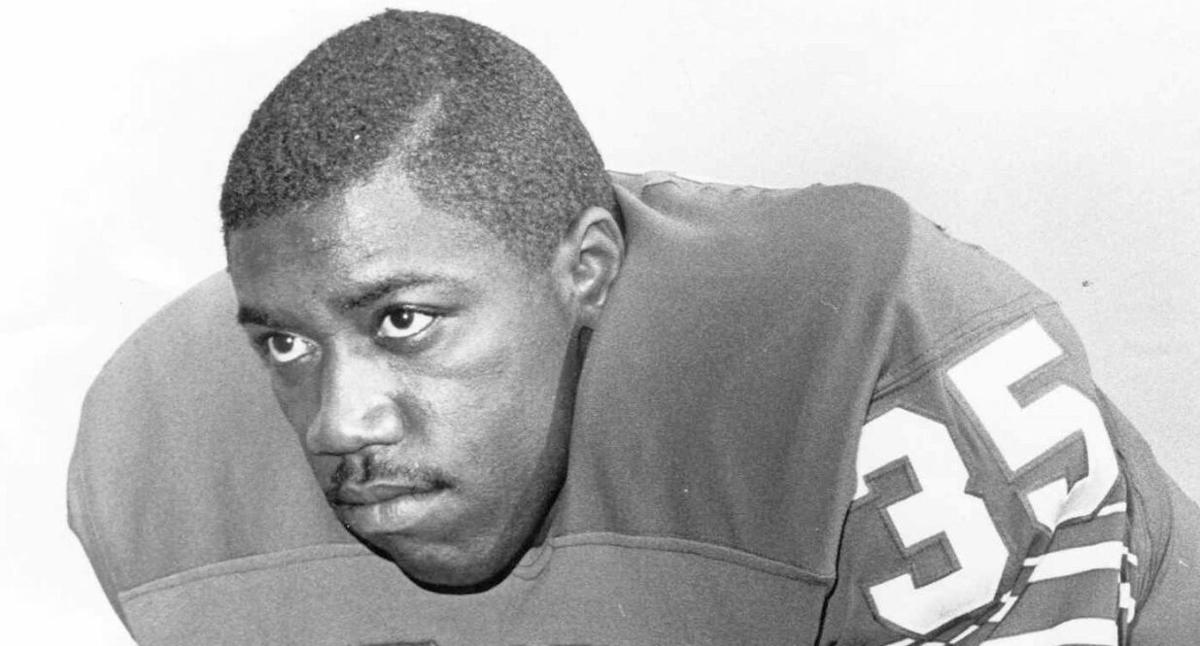 Doug Goodwin had a pair of prize possessions: His 1965 AFL championship ring and his new heart.
How he got the ring isn't much of a story; he was a rookie fullback for the Buffalo Bills who busted a knee in training camp and never played a down of the '65 season.
How he got the heart, though, is an astonishing story of life amid death, of the best of humanity amid the worst of it.
Goodwin's heart transplant took place 20 years ago – on Sept. 11 – just as the twin towers of the World Trade Center fell. When he awoke in recovery the next day, images of the carnage played on TV. He thought it was a Godzilla movie. Doctors told him it was real, and what had happened.
Heart transplants are always medical miracles. This one was a miracle of timing, too. The heart came from a donor in Boston. The plane carrying it left from Logan airport. Minutes later, so did the two jets that would slam into the twin towers.
The turboprop carrying the heart was one of the last to land at Teterboro airport in New Jersey that day, before the nation's air system shut down. And the ambulance carrying the heart was one of the last vehicles to cross the George Washington Bridge before it closed for three days.
Football is a game of inches. So is life. For everything else that went so terribly wrong on that terrible day, the journey of the donor's heart from Boston to New Jersey to Columbia Presbyterian Hospital in New York – some 6 miles from the towers – is a tale of everything going right.
Goodwin died in 2019. He enjoyed 18 years of added life thanks to the generosity of some of his old Bills teammates, Jack Kemp in particular. Goodwin lived long enough to experience great joys, not the least seeing his son, Doug Jr., play football at Boston College.
Here is a timeline of Goodwin's life – and of the fateful day he got a new lease on life:
March 11, 1942: Born in Charleston, S.C. Grows up to play football and basketball and run track at Burke High School in Charleston.
Early 1960s: Plays football at Maryland State, the historically Black college now known as Maryland Eastern Shore University. He was big (6-foot-3, 230 pounds) and fast.
Nov. 28, 1964: Bills select him in 11th round of AFL's 1965 draft as the 88th player taken. Later, Green Bay Packers select him in fifth round of NFL draft as the 66th player taken.
April 15, 1965: Signs with Bills. (According to account by Greg Tranter for the Professional Football Researchers Association, Goodwin believed Buffalo to be more accepting of African American players than Green Bay in that era.)
July 1965: Goodwin rips up knee in training camp, spends 1965 season on injured reserve.
Oct. 2, 1966: Plays first game for Bills when activated from taxi squad. Plays on special teams in three games before being deactivated. They are the only games he will play for Buffalo.
1967: Practices with Bills taxi squad again, then gets released in midseason with another injury.
1968: Signs with Packers in April. Traded to Atlanta Falcons in July. Plays two games on special teams for Falcons, then is released and signed by Baltimore Colts for their practice team. Never plays in NFL again; spends remaining career playing semipro for teams such as the Pottstown (Pa.) Firebirds.
1970: Retires, moves back to Charleston. Later moves to New York, works construction jobs.
1993: Diagnosed with congestive heart failure.
Early 2001: Placed on heart-transplant list. Insurance will pay for $300,000 operation, but not for even larger costs of after-care and anti-rejection drugs. That uncertainty puts Goodwin at lower priority on transplant list, so cardiologist Ulrich Jorde contacts Bills and asks for help. Alumni office sends word to former teammates. Kemp calls Jorde the next day and offers to pay bulk of costs. Bills owner Ralph C. Wilson Jr. and other Bills alums also contribute.
Sept. 10, 2001: Goodwin watches Broncos-Giants on "Monday Night Football" from his hospital bed. Then doctors tell him a donated heart is coming from Boston. He will have his new heart the next day.
Sept. 11, 3:05 a.m.: Turboprop leaves Teterboro for Boston with surgeons aboard to salvage the heart.
6:30 a.m.: Heart removed from donor. Clock is ticking; transplant must begin within roughly four hours.
7:40 a.m.: Turboprop with heart readies for takeoff. Also readying are a pair of Boeing 767s: American Airlines Flight 11 and United Airlines Flight 175. Both are supposed to be bound for Los Angeles, but they will be hijacked and rammed into the twin towers.
7:50 a.m.: Turboprop takes off.
7:59 a.m.: American Flight 11 takes off.
8:14 a.m.: United Flight 175 takes off.
8:35 a.m.: Turboprop lands at Teterboro. Ambulance arrives to rush heart to hospital, where doctors begin removing mechanical pump that has been keeping Goodwin alive.
8:46 a.m.: American Flight 11 strikes World Trade Center's North Tower.
9:03 a.m.: United Flight 175 strikes South Tower.
9:15 a.m.: Ambulance begins its trip across George Washington Bridge.
9:21 a.m.: Bridge closes.
Sometime before 10 a.m.: Transplant operation begins. It will take 5½ hours.
10:05 a.m.: South Tower collapses.
10:38 a.m.: North Tower collapses.
3 p.m.: Surgeons begin to close up Goodwin's chest. Operation is deemed a success.
Sept. 12: Goodwin awakes 30 hours after being anesthetized. He understands immediately that he feels better than he has in years. Then he sees the scenes playing out on TV, and his doctors tell him what has happened at the site of the World Trade Center and elsewhere.
May 11, 2019: Goodwin dies, at age 77, in Charleston. He has lived 18 years, a full generation, with his new heart.
Goodwin's name is one of the least known from the Bills' title teams of the mid-1960s, but his story is in many respects the most remarkable of that era.
Kemp's story is remarkable, too, of course. He won two AFL championships for the Bills. He represented the Buffalo region in Congress for 18 years. He served as a cabinet secretary in the Reagan administration. He ran for president. He was the Republican nominee for vice president in 1996.
But Kemp knew an extraordinary story when he heard one. And here is what he told ESPN in 2002, for the one-year anniversary of the transplant he helped make happen:
"The word 'heartwarming' is a metaphor, but it is a wonderful one. I'm extremely conscious of the donor, the doctors, the nurses, the hospital, my teammates, the Bills, Mr. Wilson. I think it's one of the greatest stories of my life."
It is the story of the fullback with the full heart who never carried the ball for the Bills, but whose teammates, decades later, carried the ball for him.
It is also the story of the surgeons who saved a life, and of the terrorists who took thousands of lives. The best of mankind, and the worst, shared the same runway in Boston that day.
Goodwin, in that year-after story, said that it brought tears to his eyes to see how the world had come together in the days after the horror of 9/11.
"Then you understand how beautiful life is," he said. "The world has a big heart."