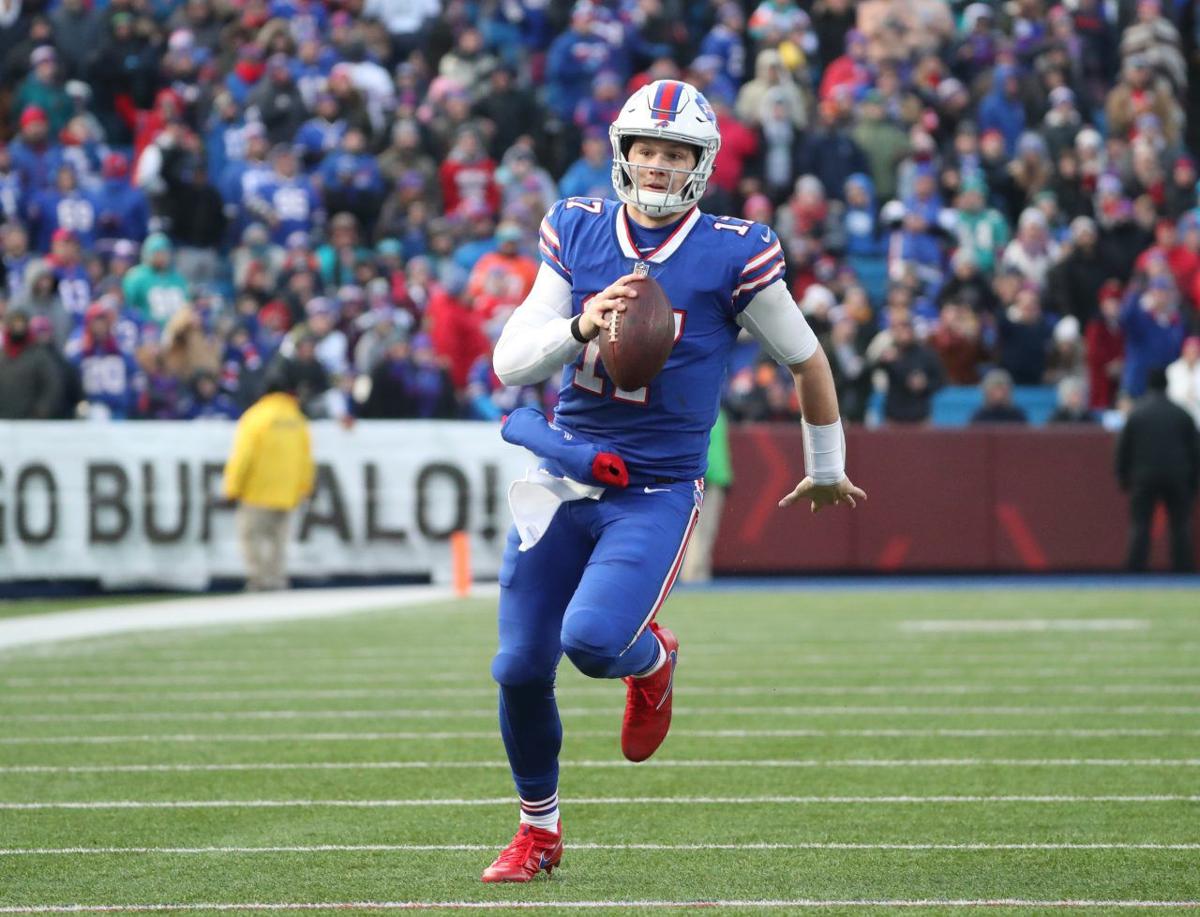 With the end of the NFL season, a number of outlets have published early power rankings for the 2019 season. There is not necessarily a ton of optimism that the Bills will rebound from their 6-10 season.
On the gambling front, the Bills are among six teams listed as plus-10,000 to win the next Super Bowl by bovada.lv. The only longer odds belong to Washington at plus-15,000 and Miami at plus-30,000.
"Reason for optimism: Josh Allen. Bills GM Brandon Beane said at the Senior Bowl that he will "sleep easier at night" this offseason knowing that Allen has settled what had been a chaotic situation at quarterback. Allen had the NFL's 15th-best Total QBR after his Week 12 return from an elbow injury, winning three of Buffalo's final six games and losing two others in the final minutes. There is hope in Buffalo that if Allen can be surrounded by better playmakers and protected by an improved offensive line, he can put the Bills back in playoff contention in 2019."
"Josh Allen did enough good things as a rookie for one to think he can enjoy a true breakout season in 2019, but the Bills need to address some concerns with the running game, offensive line and receiving corps. They also have to restore some pop in their defensive front seven for Sean McDermott."
"The Bills quarterback  situation was an interesting storyline in 2018, and could be more of a strength next season. Seeing Nathan Peterman and Derek Anderson combine for one touchdown and 11 picks, Josh Allen was the guy in Buffalo. The rookie only threw 10 touchdown passes of his own to go along with 2,074 passing yards, but he also led the team in rushing. Allen's sophomore development is the best hope for Buffalo to compete for a wildcard spot next season with New England as massive favorites in the AFC East."
"We like Josh Allen's potential, but he remains quite raw." But if you need some optimism, we offer the ever-faithful Bills fan Wolf Blitzer.
Be the first to know
Get local news delivered to your inbox!