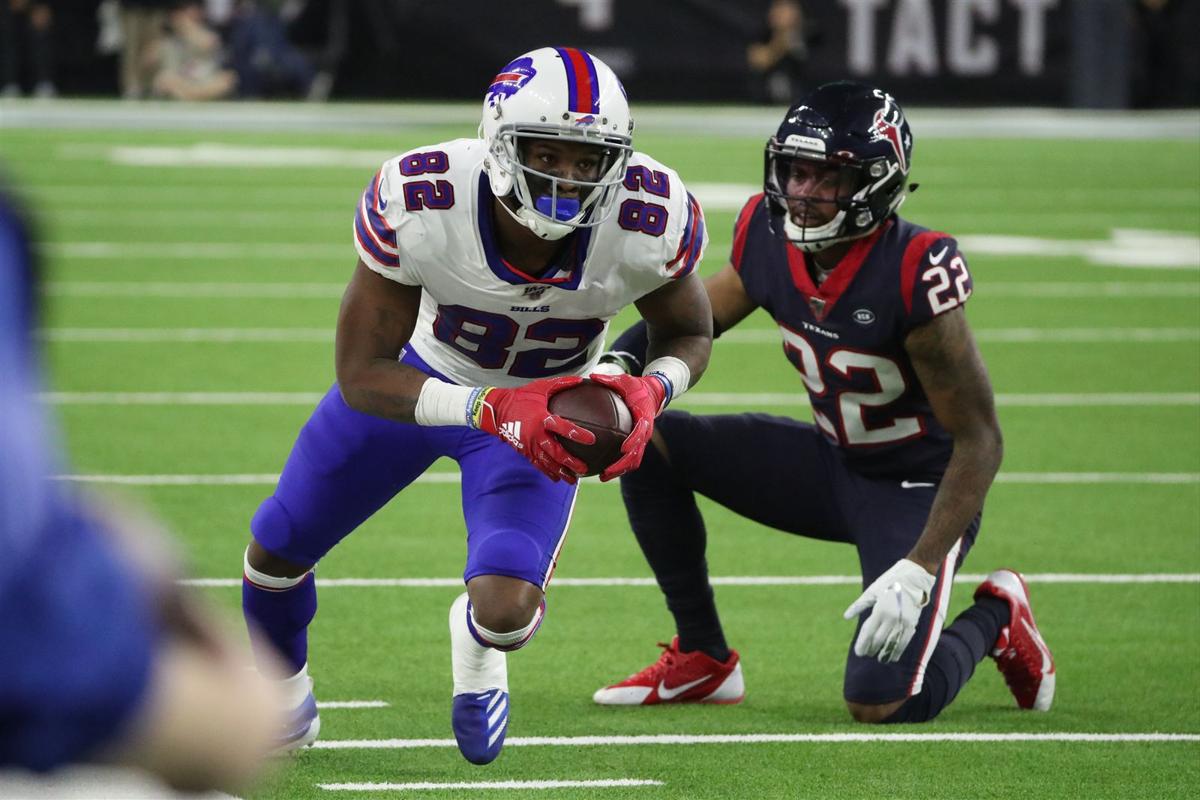 The Buffalo Bills placed wide receiver Duke Williams and defensive tackle Vincent Taylor on the NFL's reserve/Covid-19 list, the league announced Wednesday.
The designation means the two players either had a positive test for Covid-19 or are in quarantine after having been in close contact with a person or persons infected with the virus. Both players reported to the team with the rest of the veteran players Tuesday.
One Bills rookie, defensive back Isaiah Brown, was put on the reserve/Covid-19 list on Monday.
Meanwhile, receiver Cole Beasley was placed by the Bills on the active/non-football injury list due to an upper-back problem.
Taylor and Williams were among 19 NFL players placed on the reserve/Covid-19 list on Wednesday. Among the others were Detroit Lions star receiver Kenny Golladay and Lions starting tight end T.J. Hockenson. Ten more NFL players officially were added to the opt-out list, choosing to sit out this season due to the pandemic. None were Bills. One was New England star safety Patrick Chung.
Eight players went on the Covid-19 list Tuesday and 18 on Monday, bringing this week's total to 45 (counting positive tests and those who have had close contact). The players union reported that as of Tuesday night, 21 players had tested positive since training camps opened.
Taylor spent the last 10 games last season on the Bills' 53-man roster. He saw action in three games. Barring injuries, his best chance to make the team is to play well enough to convince the Bills to keep five defensive tackles.
Williams is expected to be part of a tough battle for the sixth and likely last wide receiver spot on the team this summer. He spent 16 games on the active roster last year, counting the playoff game. He was active for four regular-season games, catching 12 passes. He caught four more passes in the playoff loss in Houston.
The non-football injury list is for players who report to training camp with an injury or illness that was sustained outside of NFL practices. Beasley still counts toward the Bills' roster total, which stands at 84. As soon as Beasley participates in a practice, he would come off the NFI list.
Beasley ranked second on the team in catches last year with 67, for 778 yards. The catch total was the second-best of his eight-year career.
Be the first to know
Get local news delivered to your inbox!