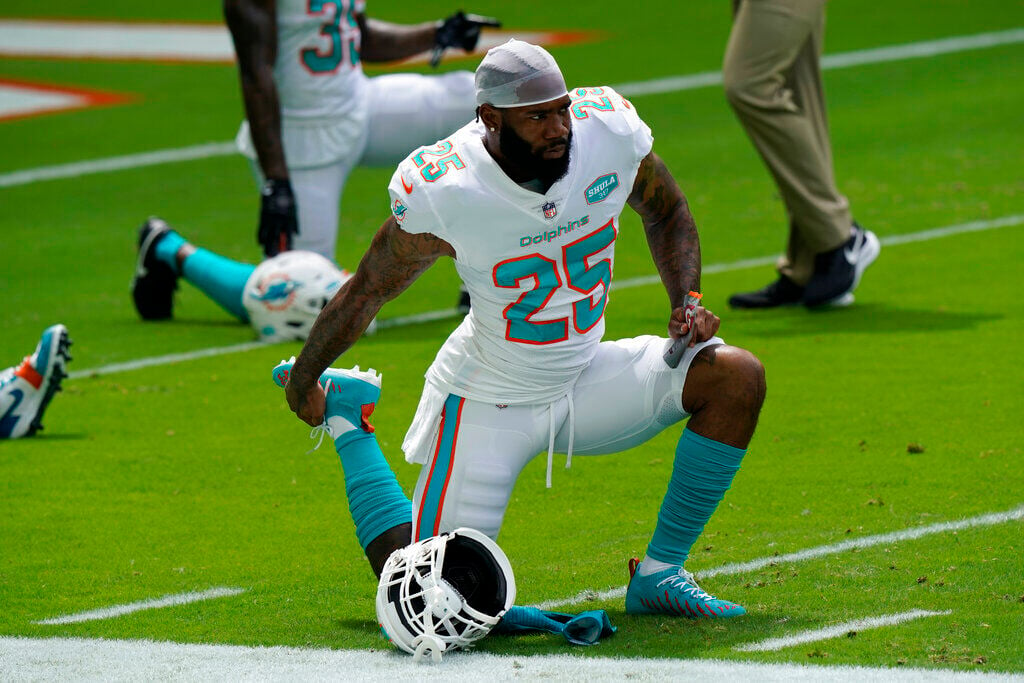 While Bills head coach Sean McDermott conceded his team fell short of a "complete game" Sunday, the atmosphere in the home locker room was much darker, as to be expected.
Xavien Howard, Miami's All-Pro cornerback, described the mood among the Dolphins team as "like a funeral" after a lopsided 35-0 defeat to the Buffalo Bills on Sunday at Hard Rock Stadium.
Howard's postgame interview took an even more disheartening turn soon after. Asked if he was surprised by how his team played Sunday, Howard – who intercepted Josh Allen in the second quarter – said, simply, "No." Then the interview ended.
The Dolphins, fresh off a 17-16 road victory over New England, fell flat in their home opener, barely mustering 200 yards of total offense and failing to score in a game for the first time since Sept. 15, 2019, a 43-0 loss to New England.
Perhaps the manner in which last season ended for Miami – a 56-26 mauling at the hands of the Bills – still lingered. Had Miami won that game, or if the Ravens, Browns or Colts had lost in Week 17, the Fins would have advanced to the postseason. Miami's defense allowed Josh Allen to throw for three scores in that game, with backup quarterback Matt Barkley adding one of his own.
Sunday, Miami head coach Brian Flores was a little more verbose than Howard, explaining that the Dolphins "beat themselves" through penalties, dropped passes and missed tackles, while shouldering some of the blame for the lack of preparedness. The Dolphins (1-1) have a chance to rebound next weekend in Las Vegas against the Raiders.