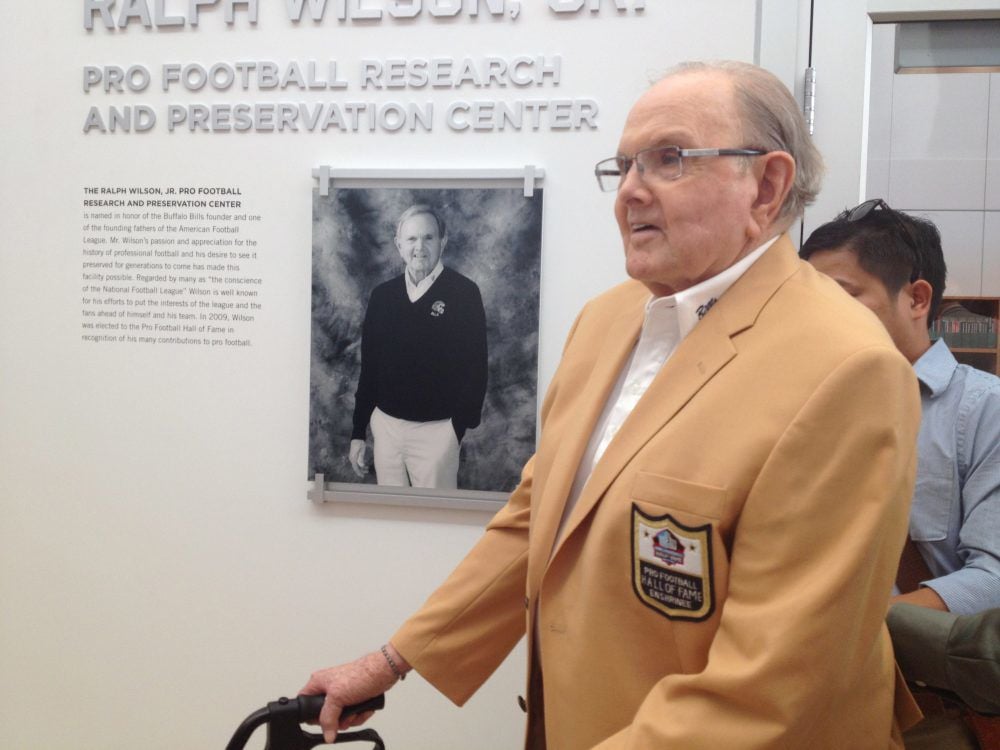 WNED-TV is preparing a 30-minute documentary on the late Buffalo Bills owner Ralph C. Wilson.
The program from WNED's chief program officer John Grant will deal with Wilson's life and legacy and will air at 9 p.m. Nov. 10. It is funded by New Era Cap Company.
The Wilson program, which doesn't have a title yet, is being paired with another football-related program, "Gridiron Underground," which airs at 9:30 p.m. Nov. 10.
Here is a summary of the Canadian documentary, which has a Syracuse University connection.
"1951. Bernie Custis, a standout quarterback at Syracuse University, has his invitation to play in the national East-West-all-star game rescinded when the organizers discover he is black. At his first pro football camp in Cleveland, he is told that the NFL is not ready for an African-American quarterback. But if his heart is set on playing quarterback, there is a place where he can go.  That place is Canada."
The football programs delay by an hour the PBS program "In the Heights – Chasing Broadway Dreams," which is part of its Broadway series of Great Performances program. "In the Heights" was created by Lin-Manuel Miranda before "Hamilton." It will air at 10 p.m. Nov. 10.
In other broadcast news,  Channel 2 has taken the "acting" title off of Athan Kompos and officially named him news director. He is a Western New York native and Canisius College graduate who has been at the station for 13 years.
Be the first to know
Get local news delivered to your inbox!