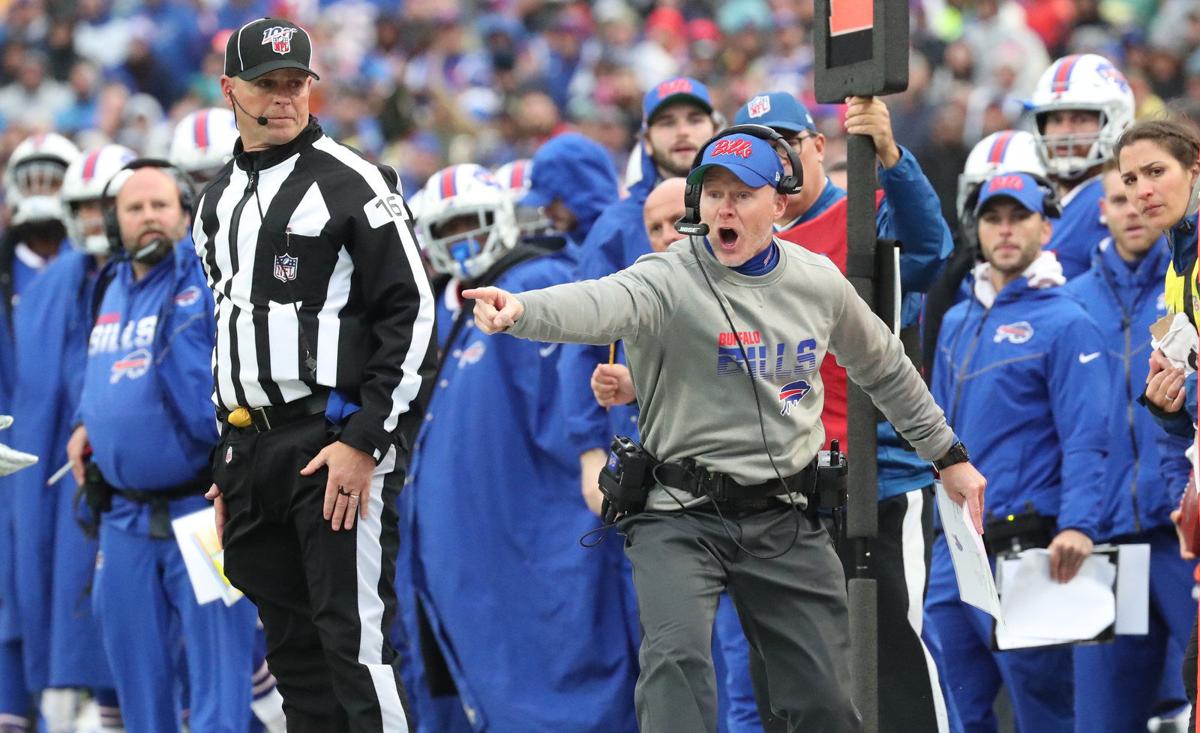 Adam Schein is noted for being one of the biggest Bills supporters in the national media.
Schein has the Bills ranked as No. 6 on his list, largely based on his belief in coach Sean McDermott and quarterback Josh Allen, whom Schein has ranked as a top dark horse candidate for NFL Most Valuable Player.
The teams listed ahead of the Bills: the Chiefs, Ravens, Niners, Cowboys and Eagles.
Here is what Schein said about the Bills:
My respect for Sean McDermott is well-documented. He received my AP vote for Coach of the Year last season. The Bills' current culture of winning and accountability is excellent. And McDermott's stamp is all over this great defense. Of course, most questions with this organization revolve around the other side of the ball – and namely, the quarterback. But don't count me among the doubters.
I think Josh Allen, who showed immense improvement last season, will continue to get better in Year 3. I'm confident that this fine athlete with an absolute cannon for an arm will become great and lead this proud franchise for a long period of time. General Manager Brandon Beane has appropriately surrounded Allen with plenty of talent, adding a true No. 1 receiver via trade (Stefon Diggs) and another multitalented running back in the third round (Zack Moss, who follows in Devin Singletary's footsteps).