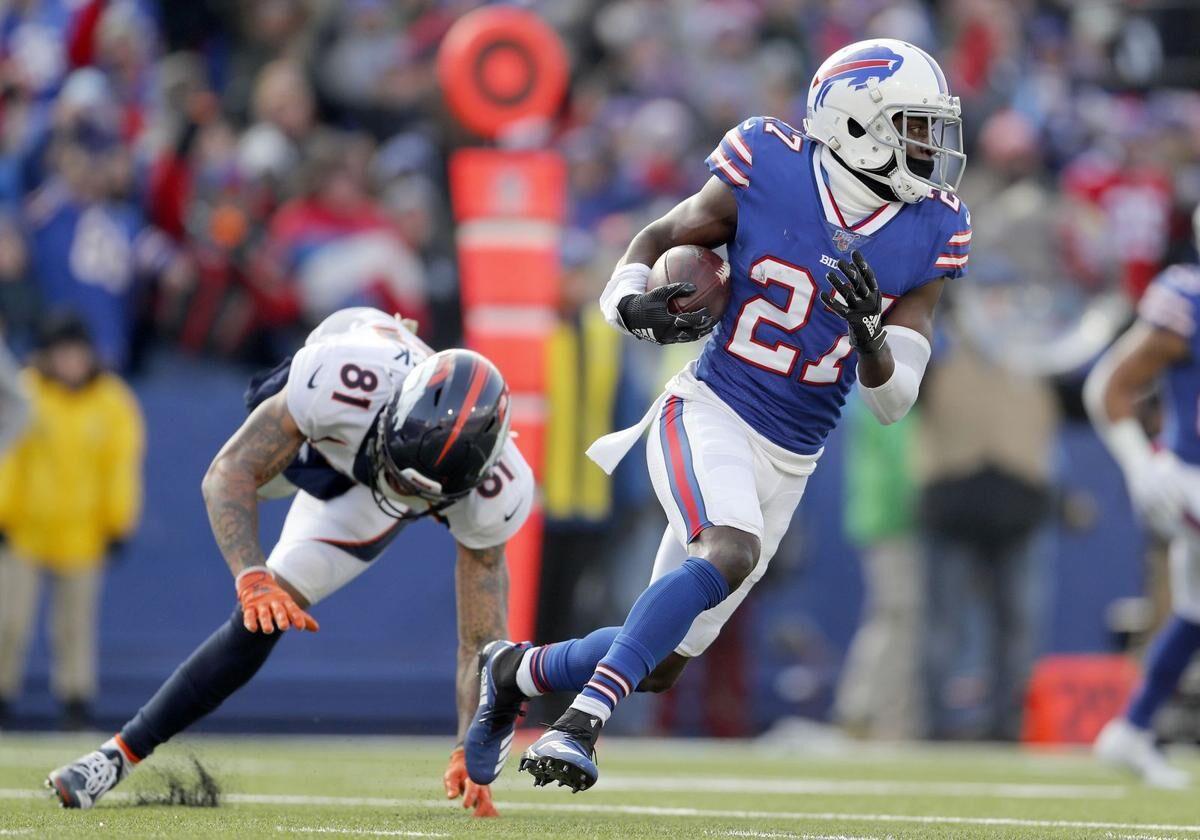 Buffalo Bills cornerback Tre'Davious White got a $10.5 million signing bonus this year and will get $37 million in cash over the course of this season and next season under the terms of his big new contract.
White's deal, signed Sept. 5, runs through the 2025 season.
It helped the Bills that White was willing to structure the deal favorably so the team might navigate would could be a difficult salary cap in 2021. Because the NFL will lose revenues due to the coronavirus pandemic, the league's salary cap tentatively has been set at $175 million in 2021, a $23 million decrease from this season.
But White's salary cap figure won't rise by a ton, despite the new deal. White was going to count $10.2 million against the cap in 2021, under the terms of the fifth-year option of his rookie contract, signed in 2017. Now he will count $14.05 million.
The Bills are giving White a series of bonuses and guarantees over the early portion of the deal, as opposed to a giant bonus upon signing.
Besides his $10.5 million signing bonus, White will get a fully guaranteed $7.5 million option bonus in March 2021. That bonus gets spread out over the length of the contract, as well, which helps the Bills lessen their cap hit in 2021.
White gets $36.7 million fully guaranteed, but for practical purposes, $55.25 million of the deal is guaranteed. White's deal averages $17.25 million.
Ramsey's deal eclipses White's in all respects. Ramsey's deal averages $20 million per year, and he gets $71.2 million in total guarantees.
Ramsey, however, was entering the last year of his contract with the Rams, putting him in arguably a stronger bargaining position. White still had two years to go on his deal when he was re-signed.
White's salary cap hits for the next six years are: $11.7 million, $14.05 million, $14.6 million, $13.75 million, $14 million and $14.03 million. White's base salary for next season is $10.45 million. If the Bills are in a tight cap crunch next spring, Spotrac raised the possibility the team could restructure that total, turning much of it into a bonus and saving as much as another $7.5 million next season.
Be the first to know
Get local news delivered to your inbox!