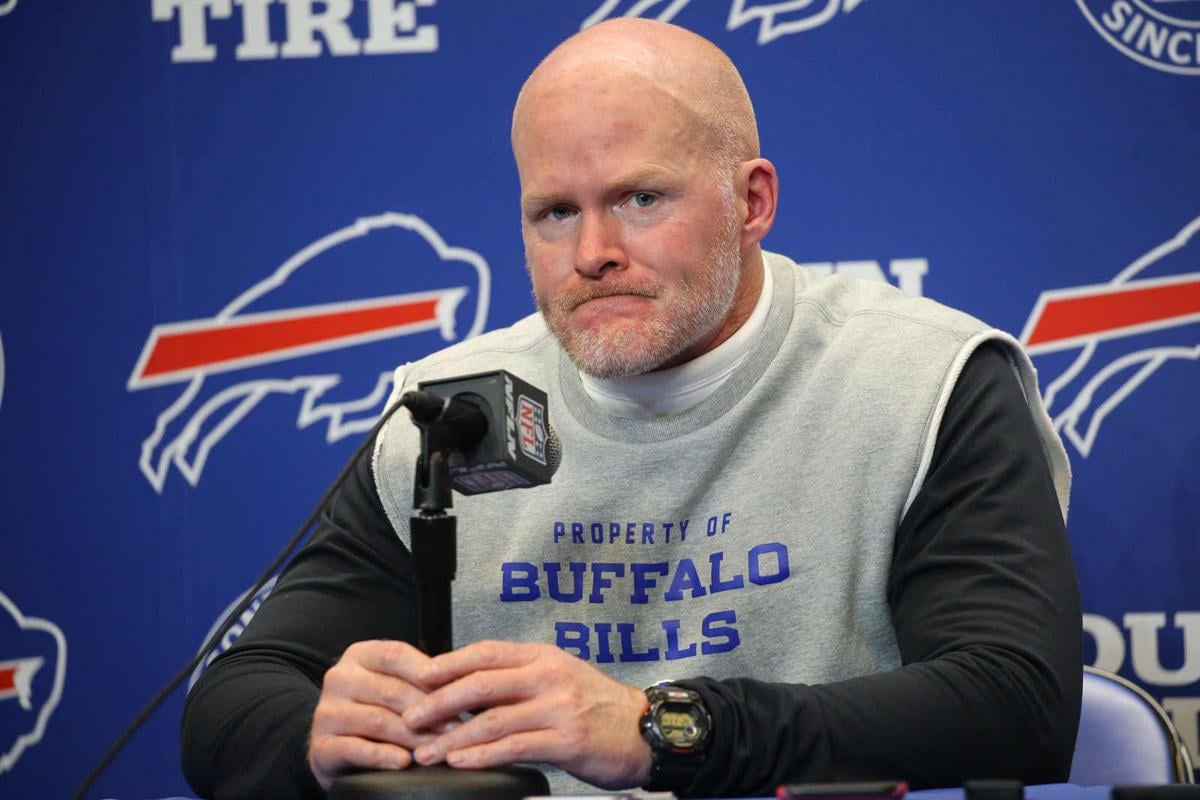 Buffalo Bills coach Sean McDermott seemed more animated than usual on the sideline Monday night. 
When it was pointed out that he was visibly frustrated at times during the Bills' 14-10 loss to the New England Patriots, he was asked about whether that was related to coaching against Bill Belichick.
McDermott pointed to why "sloppy football" was the culprit, more than the coach on the other sideline. 
"It's not Bill – let's not give more credit than we need to give credit to Bill Belichick in this one," McDermott told reporters. "Whether it was Bill or anyone else, they beat us. You sit here and you tell me when we start with the average starting field position at the 40-yard line and he starts at the 23-yard line and I'm rounding up in both cases. And we were 1 for 4 in the red zone and they're 0 for 1 in the red zone. You give me that ahead of time and I'm telling you I like my chances. I like my chances.
"I don't think, with all due respect, it's not a Bill Belichick type thing. It's what are you doing with the opportunities that you got. What are you doing with the opportunities that you've got. We turned the ball over at the plus-30 something yard line. Sloppy football. I'm very comfortable in that situation."
That comment immediately stirred the ire of the hosts of Post Game Live on NBC Sports Boston, notably Michael S. Holley. The hosts quickly took aim at the Bills' coach. 
"The whole team is in denial," Holley began, saying it again for emphasis. "I said let's wait for Post Game Live and for Sean McDermott, he's going to say something snarky. He's going to say something petty. Once again, he is. He doesn't want to give credit to Belichick. He knows, they failed to adjust to the game plan.
"He's in denial. His players are denial. … The Patriots, really, they did a wonderful job, they won the game and they were able to take away 11-month reign of the Buffalo Bills is over. It's over atop of the AFC East. Didn't even last a calendar year. They're done. Bye bye."
Later, former Patriots linebacker Ted Johnson added, "Clearly, the Patriots are in the Buffalo Bills' heads right now. That does not bode well for the Bills, because they got the Patriots again in two weeks. Sean McDermott is wound up tight. He doesn't do his team any favors because they're all wound up after losing to the Patriots when everybody expected them to win this game."