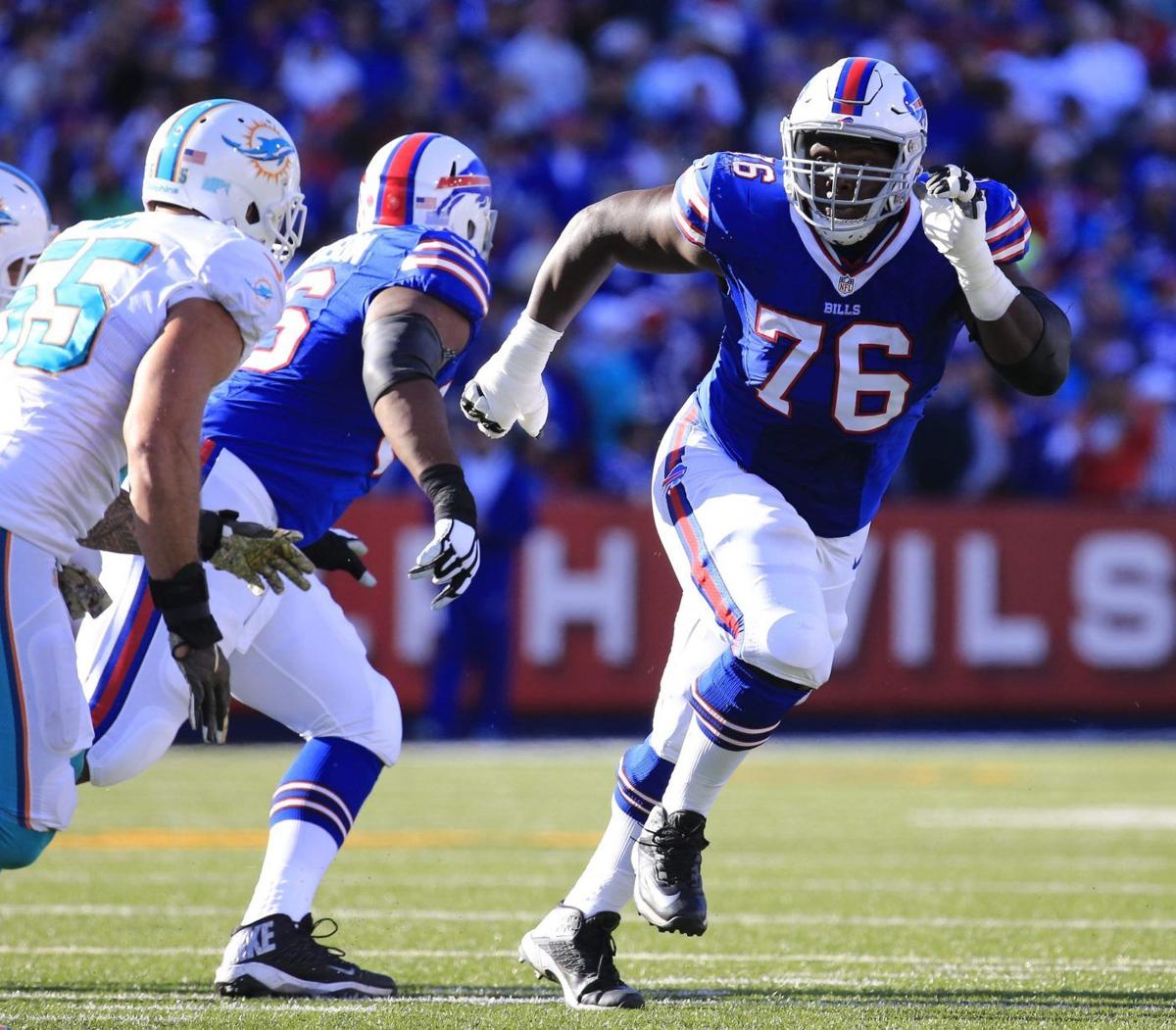 The Bills are in action tonight, hosting the Detroit Lions at 7 p.m. in the preseason finale.
The most interesting thing to watch for Bills fans could be the battle at right guard between John Miller and newcomer Vlad Ducasse. "That is still an open competition," coach Sean McDermott said this week.
"The two long-standing oversights on the Bills' Wall of Fame now have been corrected," Mark Gaughan wrote in a column. The other correction was honoring Lou Saban.
Gilchrist still owns the Bills record for most rushing touchdowns in a game, with five.
Quote of the day: In Gaughan's column, he recalls that Jack Kemp once told him Gilchrist was a better all-around football player than the legendary Jim Brown.
"Jim Brown is a good friend of mine, but Cookie in my opinion was better all around. He could block. He could catch passes. He could tackle. He could kick field goals. He was really one of the greatest all-around football players. Jim Brown was the greatest runner."
The latest on Jordan Matthews: The Bills top receiver says he's expecting to play in the season opener after suffering a chip fracture in his sternum during trailing camp, although he'll need to wear a special padded shirt, Vic Carucci writes.
Did anyone get cut yet? NFL teams used to be required to cut as many as 15 players following their third preseason game. But that changed this year – there is only one official round of cuts, taking place after every team completes its preseason schedule. That means general manager Brandon Beane and assistant GM Joe Schoen are in for one heck of a Saturday. Jay Skurski spoke to both of them about what a crazy day that is expected to be in his Inside The Bills column.
However ... the Bills did cut six players already, including safety Bacarri Rambo.
Podcast: Looking for Bills talk on your morning commute? Check out Daily Drive podcast, with Paul Peck and Kevin Sylvester: