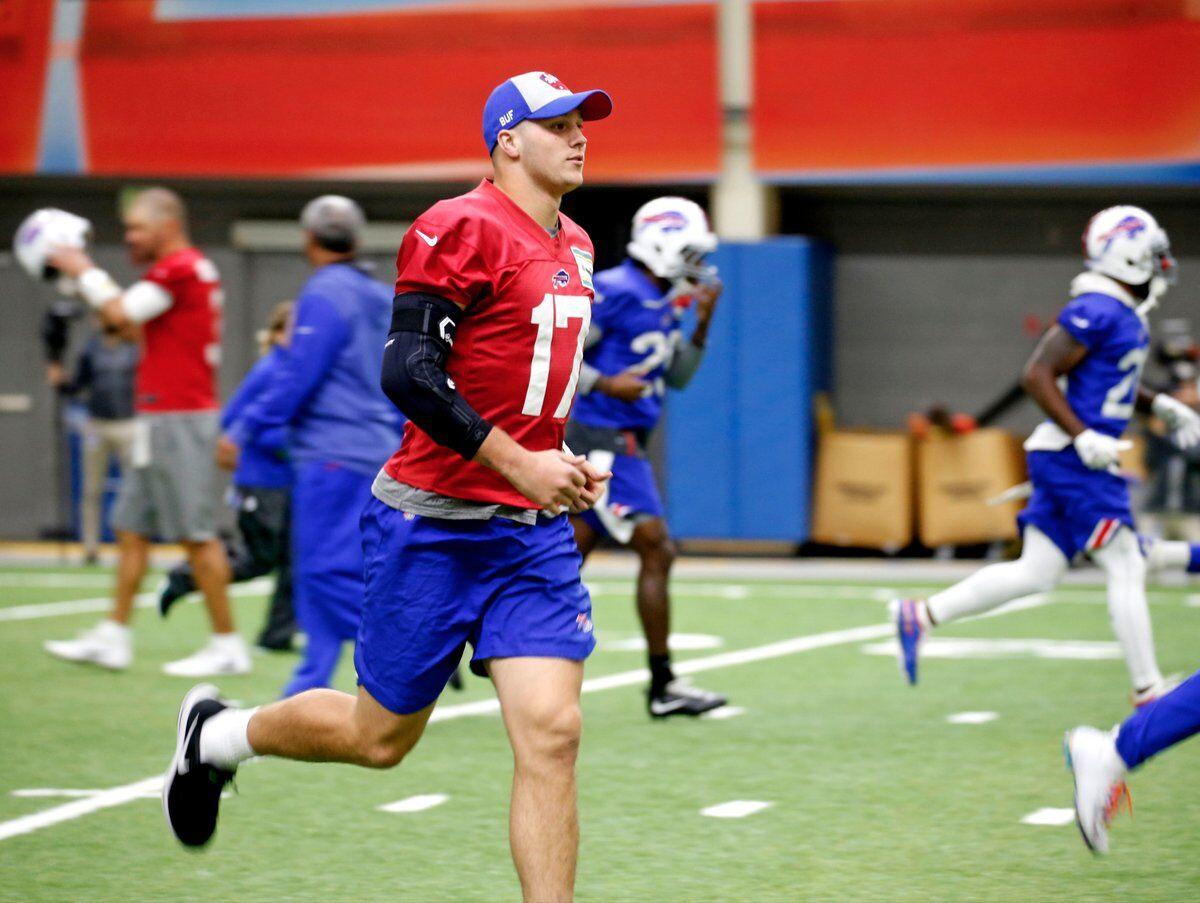 Allen's prowess at pingpong was exemplified by this nugget: While he has been recovering from a sprained ligament in his right elbow, Allen has faced teammates left-handed – and won.
Allen asked that the teammates he beat not be named to spare them the humiliation, but the story says a member of the team's PR staff apparently confirmed Allen won the matches with his opposite hand.
For those of you wondering, Kyle Williams is the Bills' resident pingpong champion. His title is undisputed since Nick O'Leary's departure.
Bills' pass-rush dips slightly in rankings, heads into bye as top-10 unit: The Bills are getting pressure on the quarterback on 36.5 percent of dropbacks, according to Pro Football Focus, which ranks eighth in the NFL.
Bettors Guide to Week 11: The Chiefs-Rams game could be off the charts, Milt Northrop wrote. The over/under was set at 63, which was the highest on record.
Ex-Bill Charlie Rogers wields sword at youth basketball event, arrested for making threats: Yikes. Hoping Rogers gets the help he needs.
Want more [BN] Blitz? Sign up for a two-week free trial by clicking here.
[BN] Blitz Daily Updates
Feed your obsession. Start every morning with a guide to the latest news from One Bills Drive and stay informed about what is going on elsewhere in the NFL.