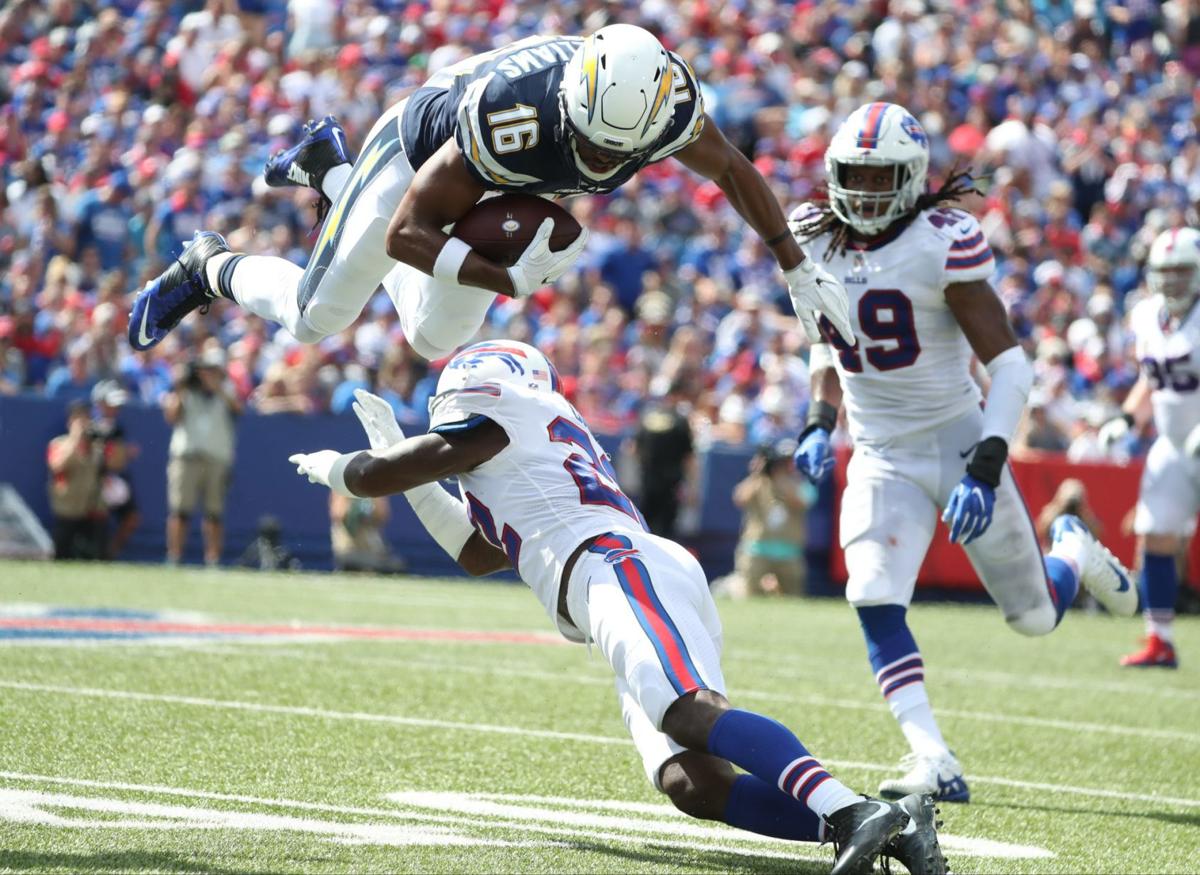 Buffalo Bills cornerback Vontae Davis has issued a statement to explain his midgame retirement:
Davis removed himself from Sunday's game in the first half and told the coaches that "he was done," coach Sean McDermott said.
McDermott said Davis was not injured.
"He pulled himself from the game. He communicated to use that he was done," McDermott said in his postgame news conference.
"When I get back in here, we'll continue to communicate what exactly is going on there and we'll go from there. I wish I had a better answer for you right now, but I'm just being upfront with you. We just got in and just met."
It is unclear whether that meant Davis retired in the middle in the game, but that was the impression that Bills defensive players expressed in the locker room.
"I did lose respect for him as a man," Rafael Bush said in regards to Davis apparently leaving while the game was ongoing. "To quit on your teammates when things aren't going so well in the middle of a game ... that's definitely disrespectful."
"I've never been around anything like that. I've never heard anything like that," Kyle Williams said. "I think the only thing to say is he's where he needs to be right now."
Williams said he did not learn about it until he got back to the locker room after the game. He said he was awaiting more details.
Lorenzo Alexander said he found out at halftime that Davis was not returning to the field.
"Never have seen it ever," he said. "Pop Warner, high school, college, pros. Never heard of it, never seen it. It's just completely disrespectful to his teammates."
McDermott said Davis was on the sideline in the first half. He was not spotted in the second half.
Citing a source, ESPN's Chris Mortensen reported that Davis put on his street clothes at halftime and left the stadium.
The Bills signed Davis, 30, in February with the expectation that he would replace E.J. Gaines, whom the Bills did not re-sign. Gaines signed with the Browns.
As the preseason wore on, it became clear there was a competition between Davis and Philip Gaines, signed as a free agent from Kansas City.
Davis was inactive for the Bills opener against Baltimore in an unexpected move, although McDermott said he was healthy enough to play. He cited positional flexibility.
"There's a lot that went into that decision," McDermott said last Monday. "No. 1 is getting the right guys on the field, who we feel are the right guys. … With respect to Vontae as it relates to the DB numbers you can have up, he doesn't really give us the flexibility on special teams or the ability to move inside."
Two days before the opener, Davis described himself as "healthy" and "definitely encouraged." But he did make a point of noting it was still early in his return from a groin tear suffered last season with Indianapolis. He was released from the Colts.
"I've been improving since OTAs, training camp," Davis said. "It's just a process when you have a significant groin tear like I had. And it's just time. It takes time and it takes consistently working at it. But first, I've got to be able to do it at practice before I can really get in a game and go."
Davis was listed as the starter opposite Tre'Davious White on Sunday against the Los Angeles Chargers. Phillip Gaines was set to play the nickel cornerback spot with rookie Taron Johnson inactive because of an elbow injury.
Gaines suffered an elbow injury against the Chargers. With Johnson inactive, Gaines injured and Davis' disappeared, the Bills were down to special teamer Lafayette Pitts at corner.
Davis' departure would leave a $4 million dead cap hit to a team that already has the most dead cap money on its books in 2018.