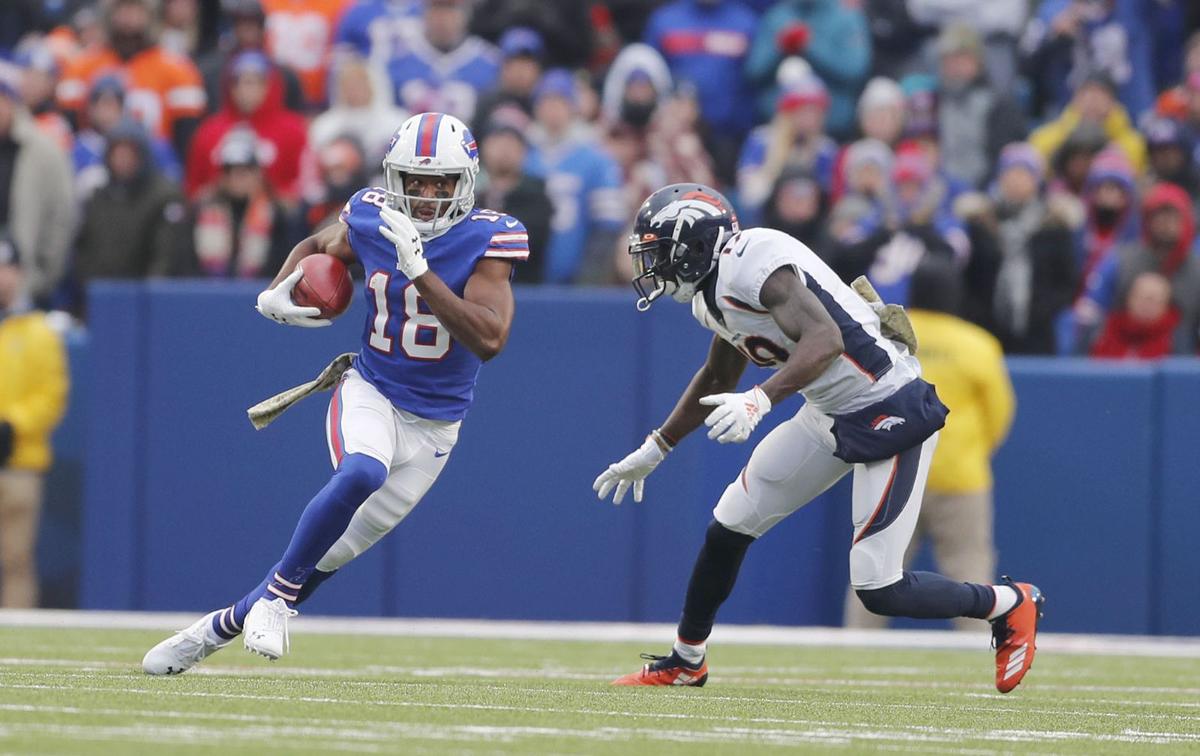 This is the 10th in a series of previews of the Bills at each position heading into training camp. This installment focuses on special teams.
The Buffalo Bills have a big hole to fill on special teams and a tough job in evaluating how to fill it this summer.
Pro Bowl kickoff returner Andre Roberts left in free agency for the Houston Texans.
He led the NFL in kickoff return average last season at 30 yards per return and was fourth in the league for the Bills in 2019.
The problem with evaluating kickoff returns in the summer is teams don't like to practice full-speed, full-contact returns, exposing their players to injury on both sides of the ball. In preseason games, the kickoffs fly far in hot weather, which leads to touchbacks. The Bills had only six kickoff returns in four exhibition games in 2019 and only four in 2018.
There is one fewer preseason game this summer – three instead of four.
Conclusion: The Bills will open the regular season against Pittsburgh with uncertainty over the state of their kickoff return game, no matter who wins the job.
The candidates to replace Roberts on kickoff returns are: Isaiah McKenzie, Taiwan Jones, Matt Breida, rookie Marquez Stevenson and Brandon Powell, who did the job for the Atlanta Falcons last year.
The top candidate for the punt return job is McKenzie, who had an 84-yard punt return for a TD in the regular-season finale against Miami last year. Challengers for that job include Stevenson and Powell.
The Bills ranked eighth last year in the overall NFL special teams rankings, put out by Rick Gosselin. It's an important part of coach Sean McDermott's winning recipe.
Returnees: Tyler Bass, Reid Ferguson.
Newcomers: Matt Haack (free agent, Dolphins).
Departures: Corey Bojorquez (Texans).
Key stats: Haack, signed from Miami, had just two touchbacks each of the past two seasons, and he tied for sixth last year with 26 punts inside the 20. Corey Bojorquez, who left Buffalo for a better deal in Houston, had seven touchbacks each of the past two years. Haack has big shoes to fill, because Bojorquez ranked first in gross punting and fifth in net punting last year. However, given how well the Buffalo offense moves the ball and gives the punter short-field punt opportunities, maybe Haack's ability to pin the opposition deep will be an asset. One thing Haack has going for him: Reid Ferguson is one of the NFL's best long snappers.
Top position battle: The kick return jobs are the big battles. Otherwise, the Bills have good continuity on their coverage units. The top four players from last year in special teams snaps all are favored to make the team again: Tyler Matakevich (77%), Siran Neal (62%), Darryl Johnson (58%) and Jaquan Johnson (56). Andre Smith was fifth at 48%, and he's in a tough battle for a roster spot at linebacker. Dean Marlowe was sixth, and he's now in Detroit. Reggie Gilliam was eighth in coverage and protection snaps, and he's in a battle for a job at tight end. The Bills' core special teamers are back but the coaches still will be incorporating some newcomers to the units.