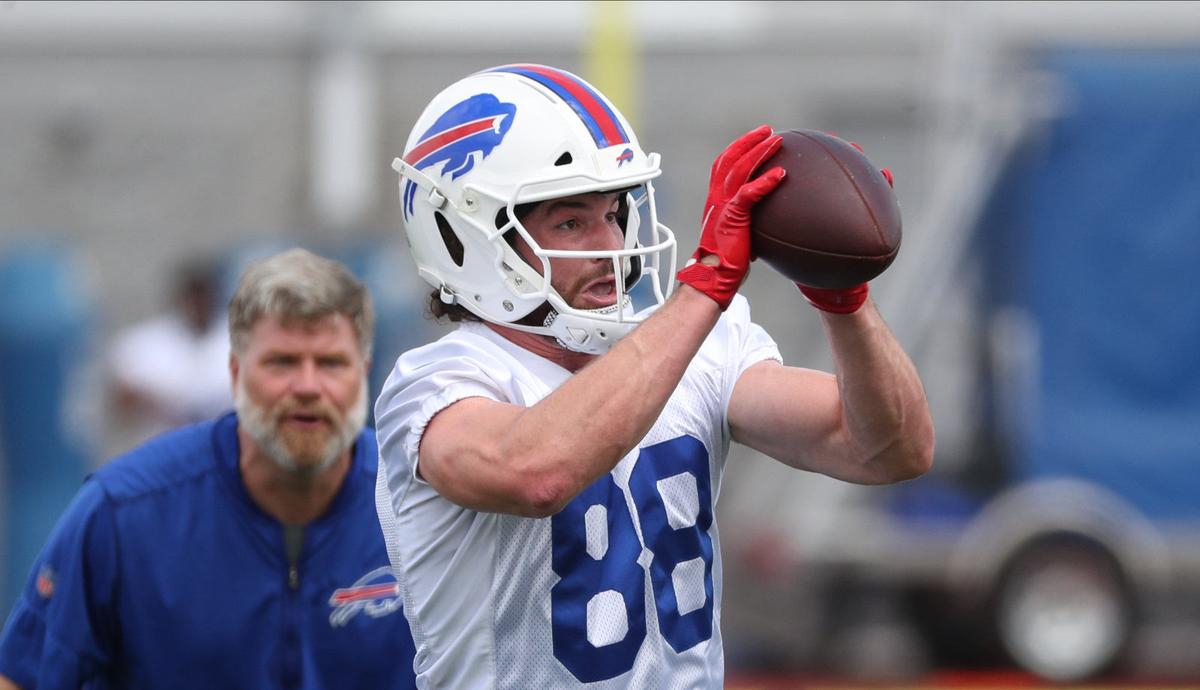 This is the fifth in a series of previews of the Bills at each position heading into training camp. This installment focuses on tight ends.
Perhaps no position on the Bills has generated more offseason discussion than tight end.
Most of it, though, has focused on Zach Ertz, who isn't even on the team.
Since word surfaced about Ertz's desire to leave the Philadelphia Eagles, there has been rampant speculation about the Bills acquiring him in a trade. The presumption is the Eagles would be willing to let him go for a bargain price. Another possibility is that the Eagles will simply release Ertz and the Bills could sign him as a free agent.
For the time being, hope for an upgrade at tight end hinges mainly on Dawson Knox not only rebounding from a disappointing 2020 season, but taking his game to a higher level. To that end, he has spent time in the offseason working out with Josh Allen in Southern California, where he also has worked with a sports performance vision coach.
Returnees: Nate Becker, Reggie Gilliam, Dawson Knox, Tommy Sweeney.
Newcomers: Jacob Hollister (free agent, Seattle), Quintin Morris (undrafted free agent).
Departures: Tyler Kroft (Jets), Lee Smith (trade, Atlanta).
Key number: 3. That's the number of touchdown passes Knox caught last season, one more than he had as a rookie. He also had a TD catch in the Bills' divisional-round playoff win against Indianapolis and in their AFC championship game loss at Kansas City.
Top position battle: Unless the Bills were to add Ertz or another player who would represent an upgrade (unlikely), there doesn't figure to be much in the way of competition for the starting spot. Knox should have that locked down, at least for this season. Hollister will compete for the primary reserve role. He'll face a challenge from Sweeney, who is returning to full health after a bout with myocarditis after a Covid-19 infection. Depending on how many players are kept in other areas for special teams, Gilliam could find himself in the mix to be a backup.
What to expect: There's immense pressure on Knox to perform significantly better than he did in his first two NFL seasons. General Manager Brandon Beane only enhanced the questions surrounding the Bills' tight end position when, after the season, he told reporters, "It was never where the opposing defense was like, 'Man, we've got to stop their tight ends from going off.' "
The biggest changes here were the not-so-surprising departures of veterans Smith and Kroft. Still, the Bills didn't do anything special to address the position. They didn't acquire a big-ticket tight end in free agency, nor did they select a tight end in the draft.