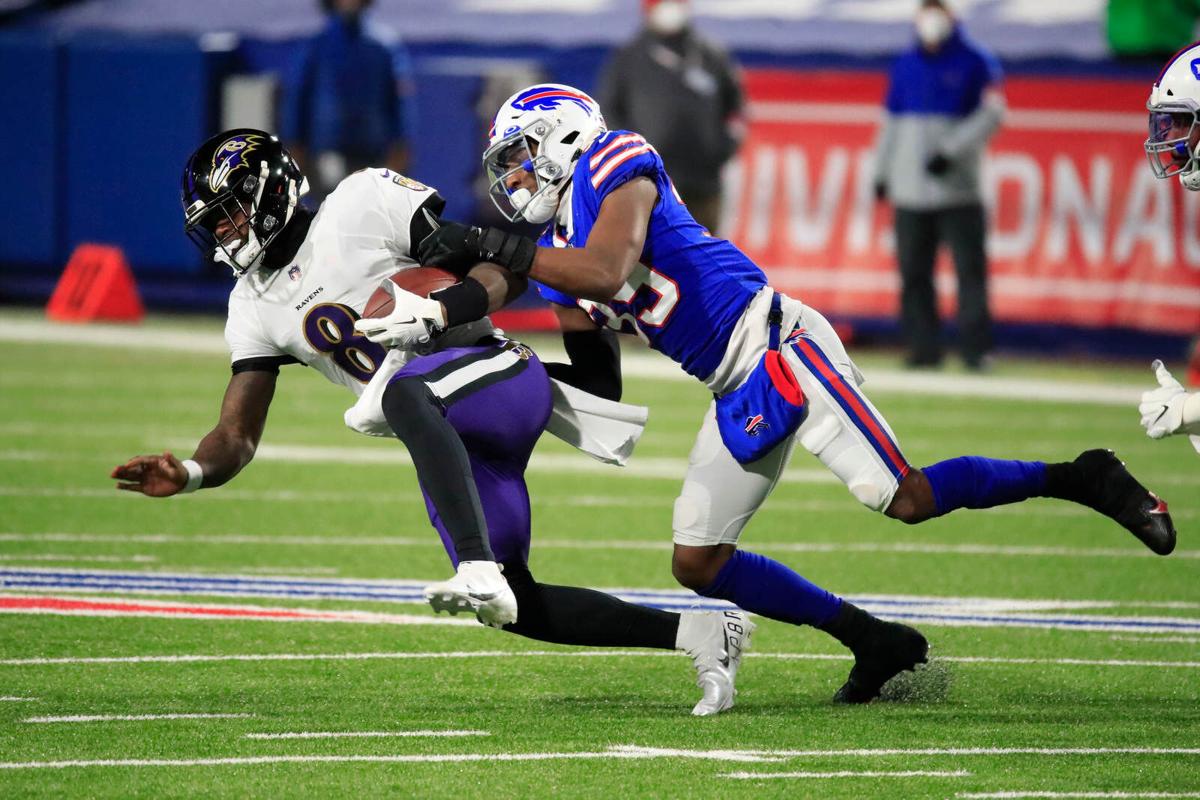 This is the eighth in a series of previews of the Bills at each position heading into training camp. This installment: cornerbacks.
The Buffalo Bills are approaching the cornerback position a bit differently so far this offseason.
In the previous three years, General Manager Brandon Beane has favored signing a veteran to a modest, one-year contract to come in and compete for the starting job opposite All-Pro cornerback Tre'Davious White.
So far this offseason, however, Beane has declined to do that – although it should be pointed out there is still time to make a deal between now and the start of training camp. Short of that happening, though, the Bills will conduct one of their few truly important position battles opposite White. More on that to come.
The Bills have the luxury of knowing their No. 1 cornerback isn't going anywhere. White signed a lucrative, long-term contract extension last year and backed it up with another solid season. He's one of the top five cornerbacks in the NFL, according to arguably the best player in the league at the position. Appearing recently on a Barstool Sports' podcast, Rams cornerback Jalen Ramsey put White in that category.
Inside, nickel cornerback Taron Johnson returns for the final year of his rookie contract. A postseason hero for his interception return for a touchdown against the Baltimore Ravens, Johnson plays one of the toughest jobs on the defense. He's also asked to do a lot. For example, he blitzed 41 times last year, according to Pro Football Focus, which ranked as the fourth most on the team. He also finished third in both total tackles (81) and tackles for loss or no gain (7).
Returnees: Tre'Davious White, Levi Wallace, Dane Jackson, Taron Johnson, Siran Neal, Cam Lewis.
Newcomers: Rachad Wildgoose (draft, sixth round), Nick McCloud (rookie undrafted free agent), Olaijah Griffin (rookie undrafted free agent).
Departures: Josh Norman (free agent).
Key number: $6.782 million.
That's what White will count against the Bills' salary cap in 2021, after his contract was restructured earlier this offseason to free up space. The move pushed some of White's money into the remaining four years of his deal, but provided some valuable space this offseason when the Bills were dealing with a salary-cap crunch brought on in part by the Covid-19 pandemic.
Top position battle: Levi Wallace vs. Dane Jackson.
One of these two is going to win the important job of starting opposite White. It will be one of the most closely watched competitions in all of training camp.
Wallace returned on a modest, one-year contract after a season in which he finished with 48 tackles, eight passes defensed and two interceptions in 12 games, all of which he started. He played in 55% of the defensive snaps.
Jackson, a seventh-round draft pick in 2020, played in five games as a rookie, getting promoted from the team's practice squad thanks to the Covid-19 rules that allowed for easier callups. He had 15 tackles in those five games, two of which were starts, and had five passes defensed, one interception and one fumble recovery.
Although it was a small sample size, Jackson's showing was enough to convince the front office and coaching staff he's got a chance to develop into a quality starter down the road. That could come as soon as this season.
What to expect: It's easy to count out Wallace given that he's never been able to land a long-term contract, but it's worth pointing out he's held off Phillip Gaines, Kevin Johnson and Norman in consecutive years to be the starter. He's a mentally tough player who won't back down from a challenge. Jackson's knack for making big plays was on display as a rookie. If he keeps that up, perhaps his talent wins out, but it wouldn't be a surprise at least at the start of the season to see the Bills go with the more known commodity, which is Wallace.