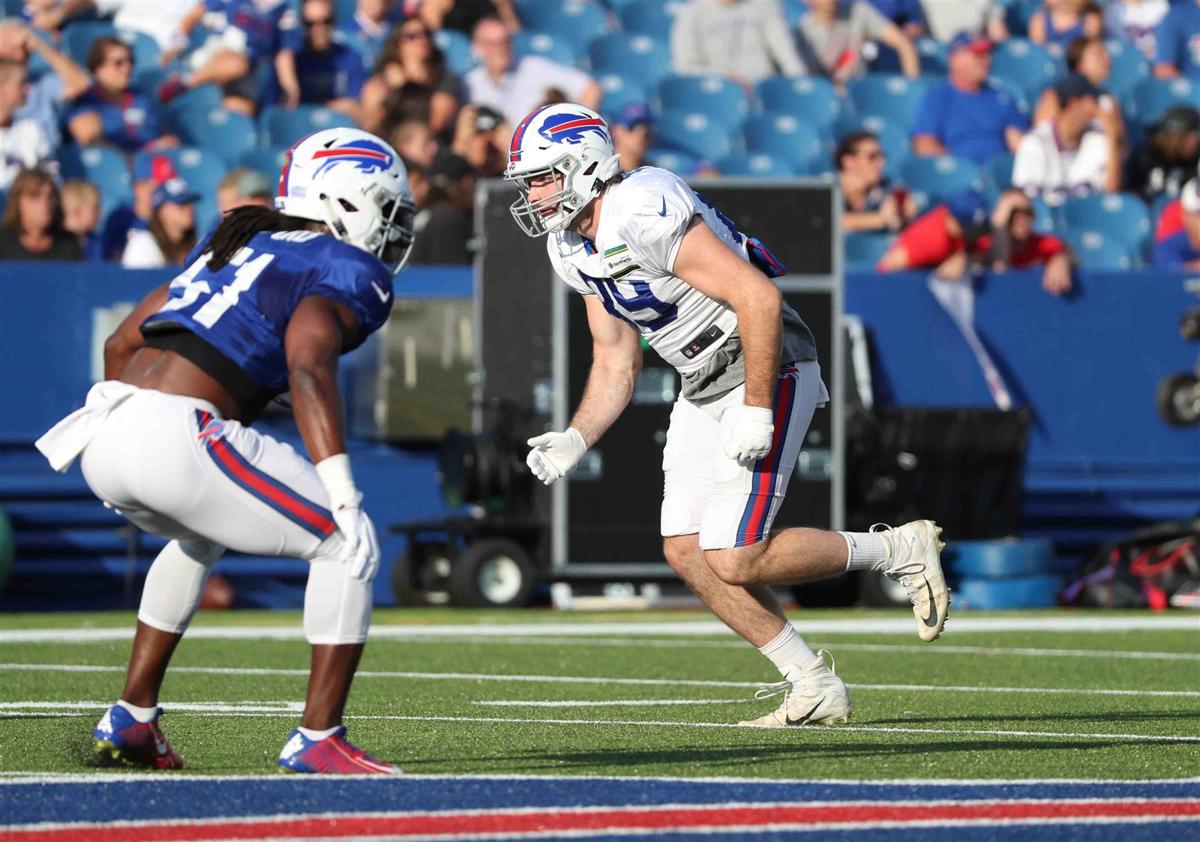 Bills tight end Tommy Sweeney will miss the remainder of the season after being diagnosed with myocarditis related to Covid-19, coach Sean McDermott said Monday.
Myocarditis is an inflammatory heart disease that has been found in Covid-19 patients, as well as those with other viruses, and has ended the seasons for Boston Red Sox pitcher Eduardo Rodriguez and other athletes.
McDermott said Sweeney was aiming to practice this week, but the condition was discovered within the last week when he underwent an NFL mandated heart exam as part of Covid-19 protocols.
Sweeney, who has missed the entire season with a knee injury, had been placed on the league's Covid-19/reserve list in late October after being deemed a close contact with tight end Dawson Knox, who had tested positive. A team spokesman said Sweeney later tested positive and will return to the Covid-19 list. 
"I saw him today, he's in good spirits," McDermott said. "He's had a rough year, with the injury, Covid and residual piece of the Covid, unfortunately. We know he's a good football player and a guy that we believe in and can't wait to get him back on the field when he can in the offseason."
Sweeney, 25, was a seventh-round pick in 2019 from Boston College. 
McDermott also said that cornerback Josh Norman remains on the Covid-19 list.